12 Best Boudoir Photographers in Chicago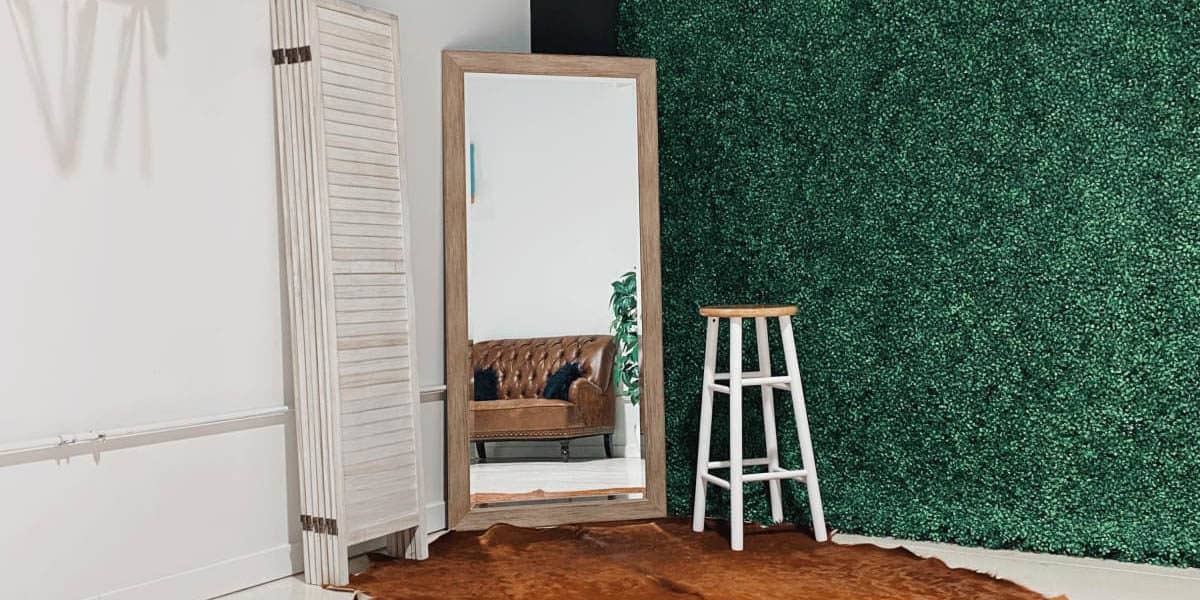 If our research showed anything, it's that Chicago is home to some of the best photographers in the nation. That means you're in for a real treat if you're booking a boudoir photo session in the Windy City. From sultry to sweet, and everything in between, each shutterbug on this list will make you feel at ease while delivering absolutely beautiful results. Whether you are looking for a dressed up or au natural session, one of these talented Chicago boudoir photographers will bring your vision to life!

Emily Gualdoni would make anyone's list of the best Chicago boudoir photographers— she expertly combines the best of fashion photography with the best of portraiture to create images that truly showcase the best of her subjects. A multi-talented artist (she also shoots weddings and editorial fashion) she is able to bring elements of each of her specialties into each other for a body of work that is drop dead gorgeous. If you are camera shy, she is a top pick, as her experience is unparalleled in the city. This sunny apartment near Lake Michigan would make an excellent location for your next session!
Cara Garbarino expertly blends fashion editorial and Chicago boudoir photography for a look that screams "centerfold". She is known for her refined eye in all of her portraits, an essential trait for those who want a heavy dose of class with their sexiness. Whether outdoors or in the studio, every woman benefits from her decades of experience behind the lens — resulting in gorgeous photos that celebrate the essence of you!
Adrienne Richgels truly believes in the power a great Chicago boudoir photographer can have on boosting self-love. She works with everyday women, is familiar with the kinds of insecurities and hesitations many face, and strives to eliminate them through her work. She even has a designated gallery for women over 45, proving that age has nothing to do with beauty. If you are at all nervous about showing some skin for your session, work with Adrienne and she will put your fears to rest and bring out your best.
Liz of Chicago Boudoir offers a luxurious boudoir photo session experience, including hair and makeup (even lashes) to transform her subjects "from natural to knockout". Her style is traditional boudoir — using her studios various stages to create a sexy atmosphere. Most of her work is done in natural light, which makes skin look luminous, but she's not afraid to play with strobe lights or even colored gels, for work that is playful and edgy. Whatever your style, you'll find Liz a joy to work with and have beautiful photos of yourself to treasure.
Maggie Rife Ponce and her associate Kelly Feldmiller are the photographer friends behind this women empowerment focused Chicago boudoir studio. They recognize the courage it takes to strip down in front of the camera and they make the leap as comfortable as possible with their well-appointed studio, full of natural light and feminine touches. They are masters at using light and shadow to highlight each and every curve, making art out of every body, and we mean every body — they are happy to work with couples and men and specialize in working with curvy figures.
Ashley Biess is a widely published photographer, well known for her wedding work, and she brings that same level of artistry to your Chicago boudoir photography experience. She has years of experience working with people and helping them pose just so as well as capturing candid moments and that blend is perfect for a sultry session that shows off more than just your personality. Any light, any location, however many (or few) layers of clothing, Ashely's work is pure joy. Want the perfect location for your shoot? This unique studio in Bridgeport offers warm, cozy vibes for your boudoir session.
Magdelena is an award-winning Chicago boudoir photographer. She's a model turned artist, so she knows what it's like being in front of the camera — creating an effortless experience as well as a detailed knowledge of posing. Her style is classic — a touch of glamour here, dramatic lighting there — simplicity at its finest and most timeless. Whatever your vision is of the best version of yourself, whether sex kitten or playful, she will bring it out, with consistently stunning results.
Argentina Layva is more than a Chicago boudoir photographer, she uses her art to help women fall in love with themselves. There are few elements with a sexier connotation than water and Argentina offers a variety of packages using it in different scenarios so you can make your dream of yourself come true. She uses props and settings to enhance the mood and feel of her shoots with mastery.
Laurie stands out as one of the best Chicago boudoir photographers for her minimalist, elegant portraits. She keeps background distraction out of her shots, focusing on the beauty of your form, marking her work as fine art. Serving the greater Chicago area, she welcomes everybody and is proud to work with the LGBTQ community. If you are a sucker for cleanly composed and classy boudoir and really, who isn't, she's your gal.
Located just a bit outside the city limits, this studio still gets our vote for one of the best Chicago boudoir photographers for its diversity of styles. They have an incredible repertoire of poses that allow clients to feel sexy whether they're covered up or baring it all. If you've been dreaming of a cozy and subtle boudoir shoot, this place is for you! An amazing bonus is hair and makeup is included so you can have a self-pampering day in addition to beautiful pics!
This is the Chicago boudoir photography studio to work with if you want to bare all. They are masters at turning the human form into art. Their work is perfectly lit and jaw-droppingly gorgeous. If you aren't looking to go au natural, they have a studio space with plenty of props so you can accessorize to your heart's content. Whatever style you have in mind for your shoot, they are happy to accommodate and they may even come up with something amazing that you hadn't thought of.
Audrey Simper is the Chicago boudoir photographer for you if you want more than sexy photographs to show your significant other, you want an empowering session to boot. Her style has a lifestyle photography edge — as if you just happened to be lounging around at home in casually hot clothing and a bunch of beautifully lit portraits were snapped. It's perfectly suited for those who want their real selves to be shown, in all their beauty, and flipping through her portfolio anyone can see — she shows the most authentically beautiful sides of her subjects. This downtown condo with breathtaking views and a grand piano would make the perfect setting for one of Audrey's sessions.
Book a Boudoir Photographer in Chicago
We hope you were as inspired by these great photographers as we were! If you want to really level up your shoot, check out these ideas for fashion photoshoots in Chicago. Wherever you decide to do your shoot, you can't go wrong with one of the greats on this list!