12 Adorable Cocomelon Party Ideas That'll Delight The Kids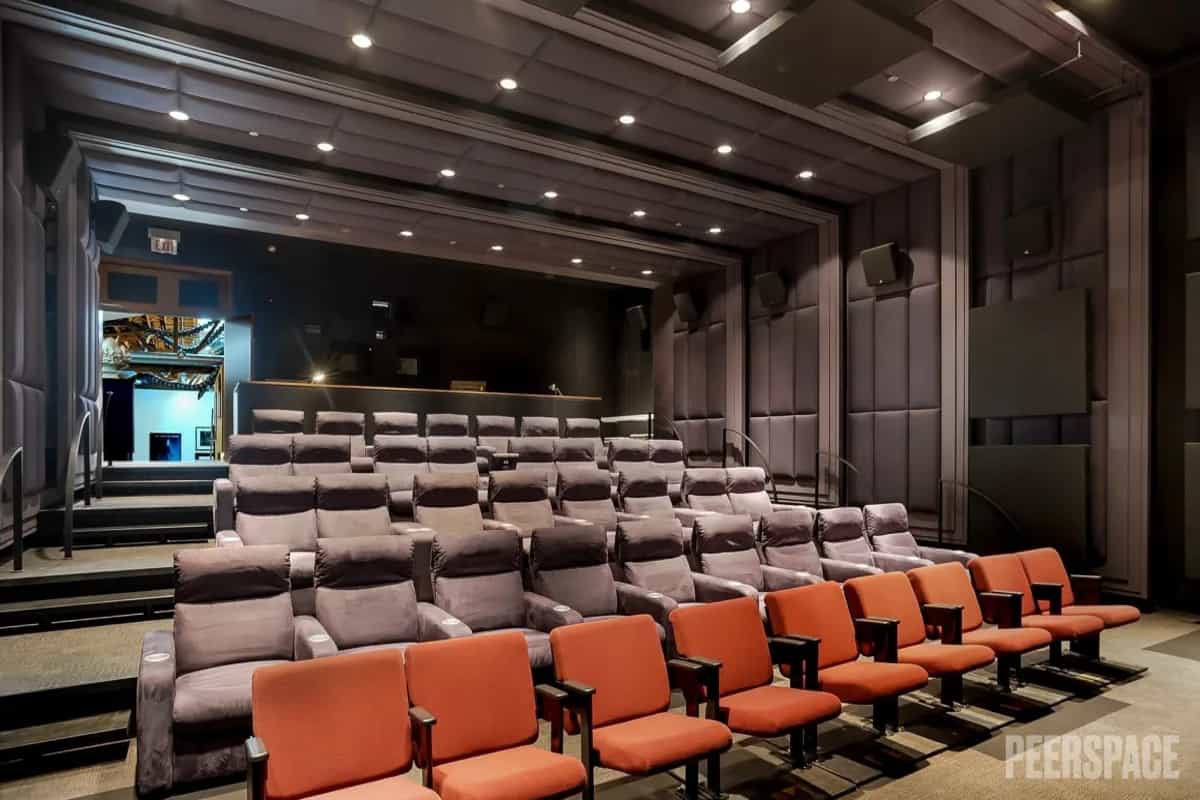 On the lookout for super fun Cocomelon party ideas? You may be if your little one is obsessed with Cocomelon! With over 130,000,000 subscribers and a collective 20 billion views on YouTube, you're definitely not alone.
And if you're looking for adorable ways to celebrate your little one's next birthday with a Cocomelon twist, we can help you out. As the largest online marketplace for hourly venue rentals, we at Peerspace make it easy to source party ideas and book theme party-perfect venues. Here are 12 adorable Cocomelon party ideas sure to delight your child and their friends along with some of our favorite kid-friendly Peerspaces. Let's check them out! 
1. Serve melon-flavored food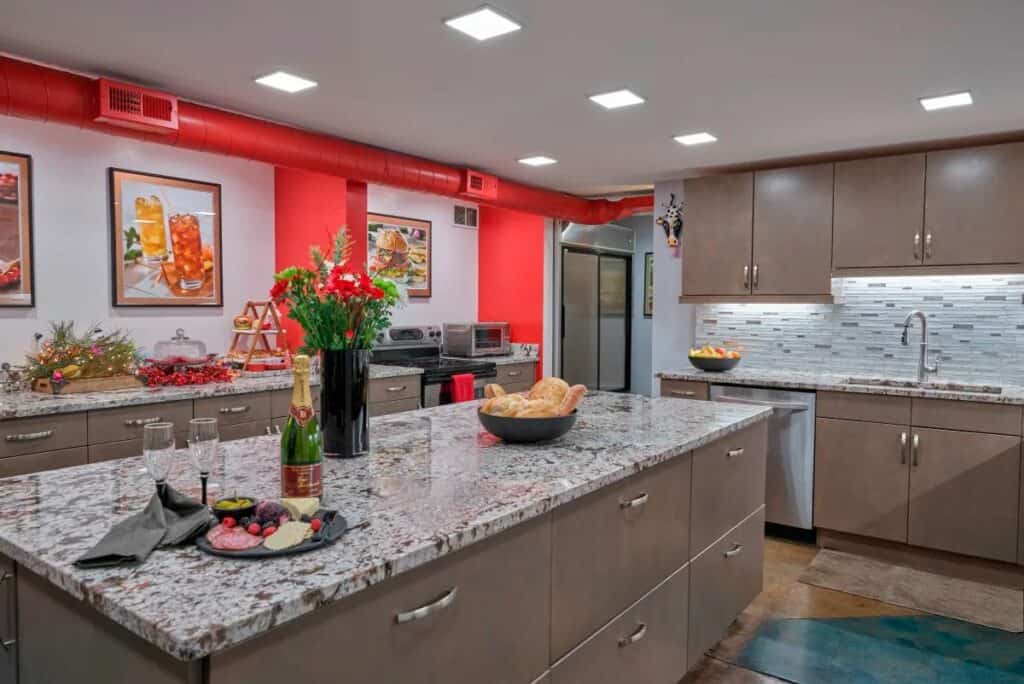 Here's one of our tastiest Cocomelon party ideas. Serve up some melon-flavored party treats for guests. This could be cubed watermelons, melon Jell-O, or even melon-flavored cupcakes. For an added bonus, why not have your kids decorate their Cocomelon treats themselves?
If you need a kitchen to host the fun in, you can rent gourmet kitchens on Peerspace, like this colorful Chef's Kitchen in Golden, CO. It's a fully equipped kitchen with fun pops of red color that kids are going to love.
2. Head to a play place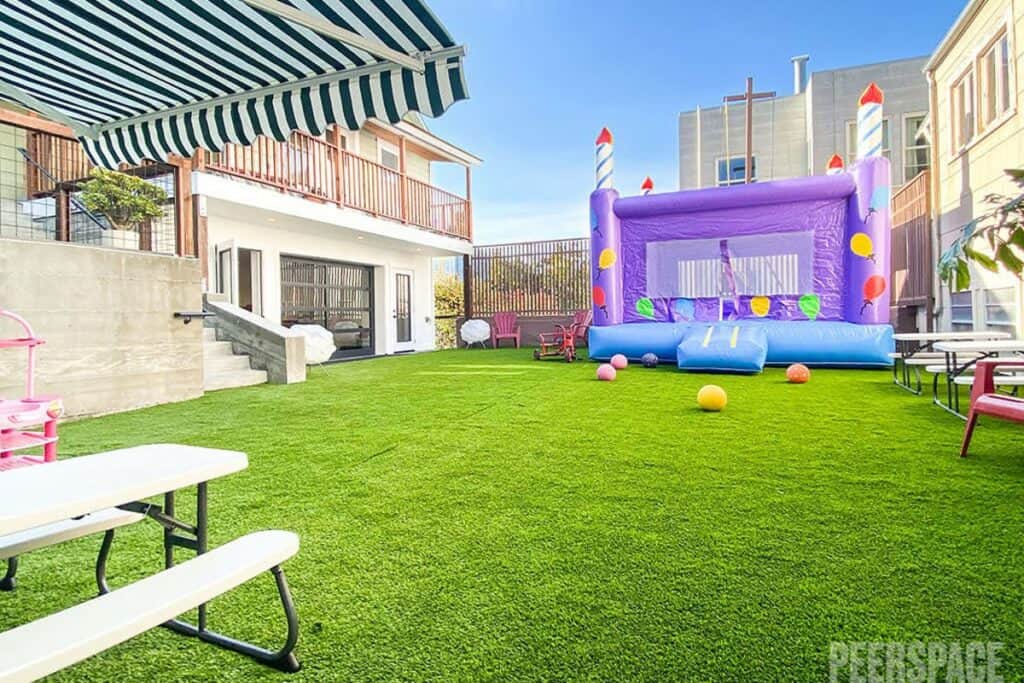 Cocomelon has a song for almost every occasion, including the playground. So why not take your Cocomelon party to a special play place? Find a private play spot on Peerspace, like this North Beach indoor/outdoor children's play space in San Francisco, CA, and let the fun begin. 
Your child and their friends will have a blast getting to run around and play, and you can enjoy a little peace and quiet from the sidelines. The host even offers a bounce house as an add-on rental option, which can be a great way for kids to burn some energy after all their Cocomelon fun!
3. Watch Cocomelon on the big screen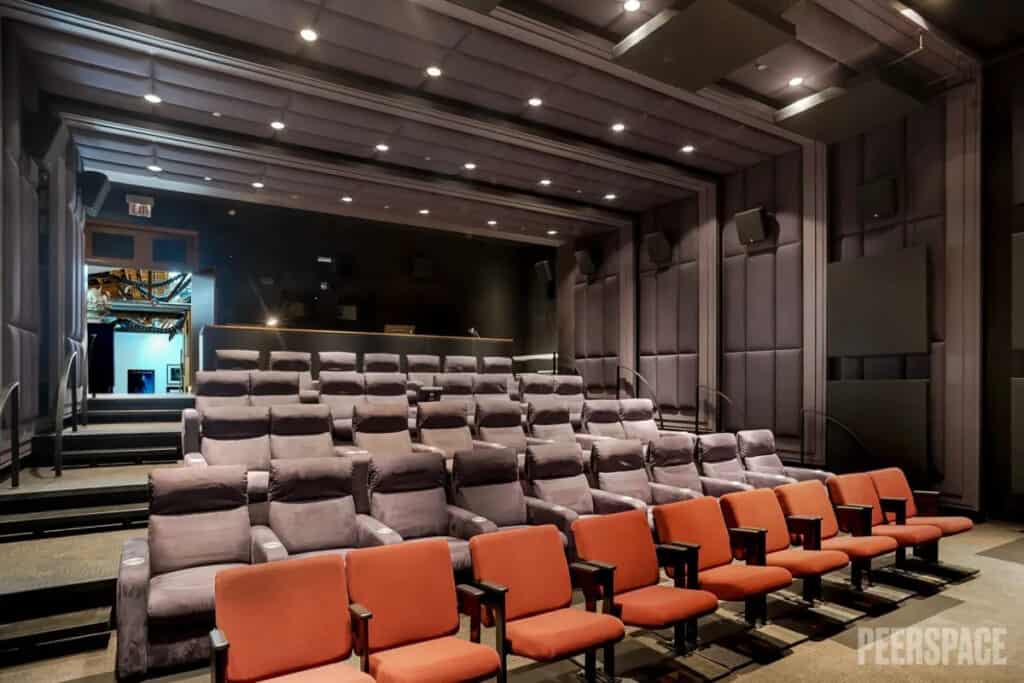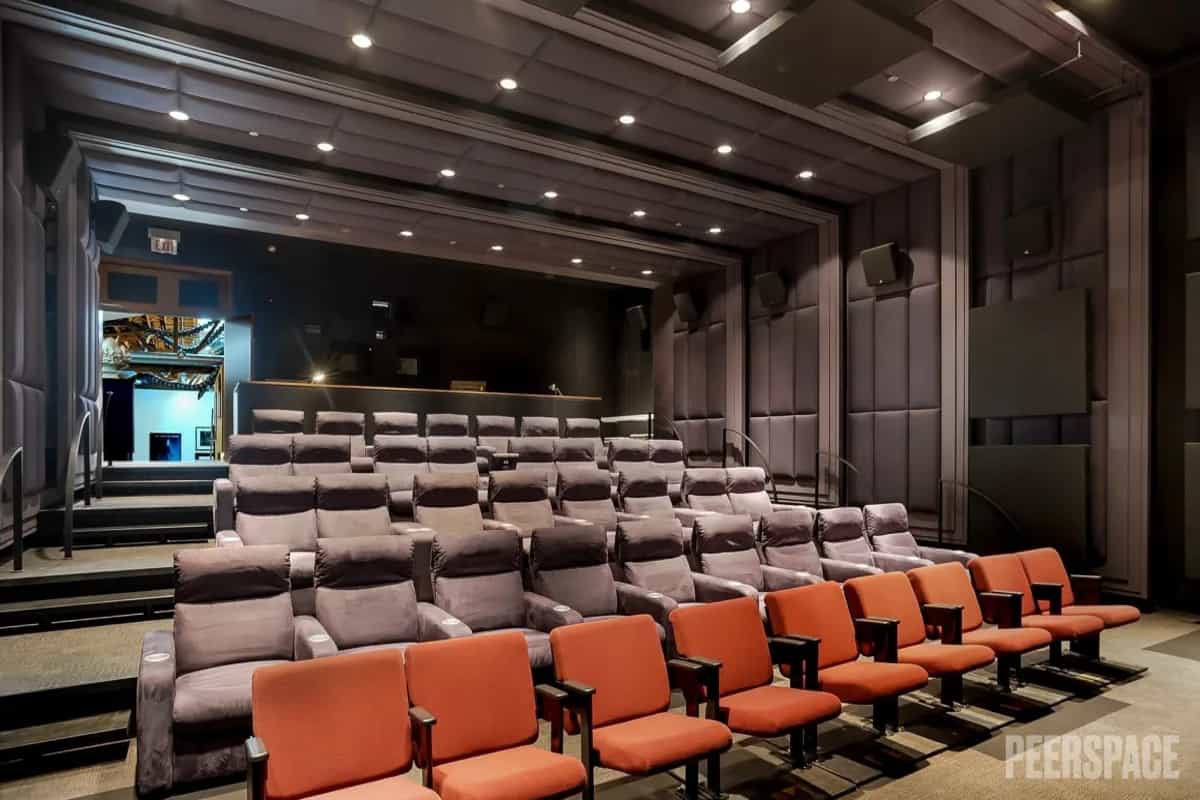 Your child loves watching Cocomelon on tablets, laptops, and smart TVs. But have they ever seen it on the big screen?
Set up a projector and play your child's favorite Cocomelon songs in hi-def. It's an awesome way to treat your child on their birthday, especially if they've never been to a real theater before. To take things to the next level, you could even rent a Peerspace theater for the occasion, like this private movie theater in Chicago, IL. It boasts a professional-grade cinema as well as an adjoining lounge for opening gifts and eating cake. 
Check out our outdoor movie night ideas if you wish to screen your kid's favorite Cocomelon videos under the stars!
4. Make a splash at a Cocomelon pool party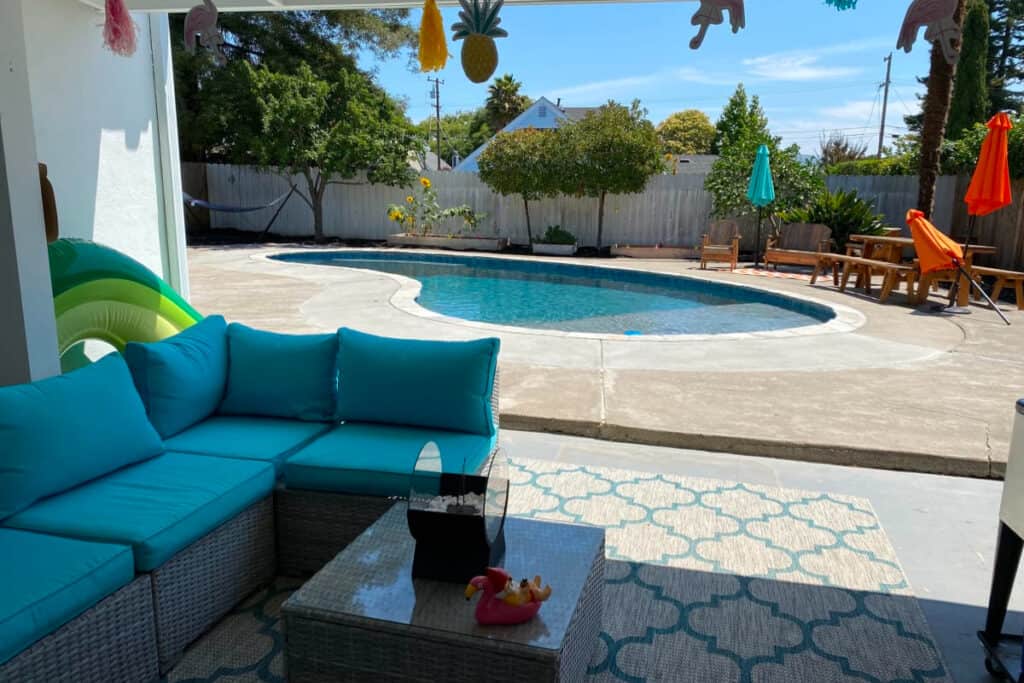 Does your little one love the Cocomelon swimming song? Why not take them to the pool where they can make a splash in their favorite floaties. You can take them to your local public pool, or rent a Peerspace pool for more privacy at your party, like this backyard oasis in Napa, CA. It's the perfect Cocomelon party idea for kids with birthdays in the warmer months.
5. Decorate with bright colors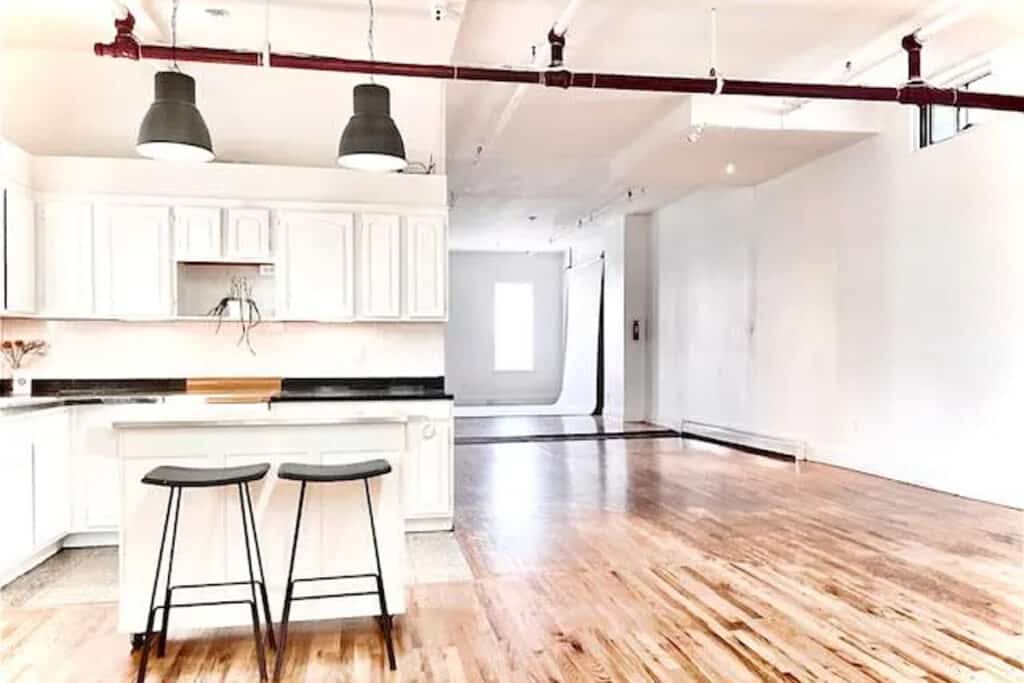 What's a party without decorations? Before your party starts, set the perfect stage at your venue with plenty of streamers, tablecloths, and balloons. Red and green melon-inspired colors are obvious color choices, but you could also take a more colorful approach to your party decor with a rainbow-inspired color scheme.
Minimalist spaces like this Midtown Manhattan studio make the perfect blank slate, allowing you to put a Cocomelon spin on the decor. And if you need anything for your party, like extra tables and chairs, the ask your Peersapce host to help you out. 
6. Head outside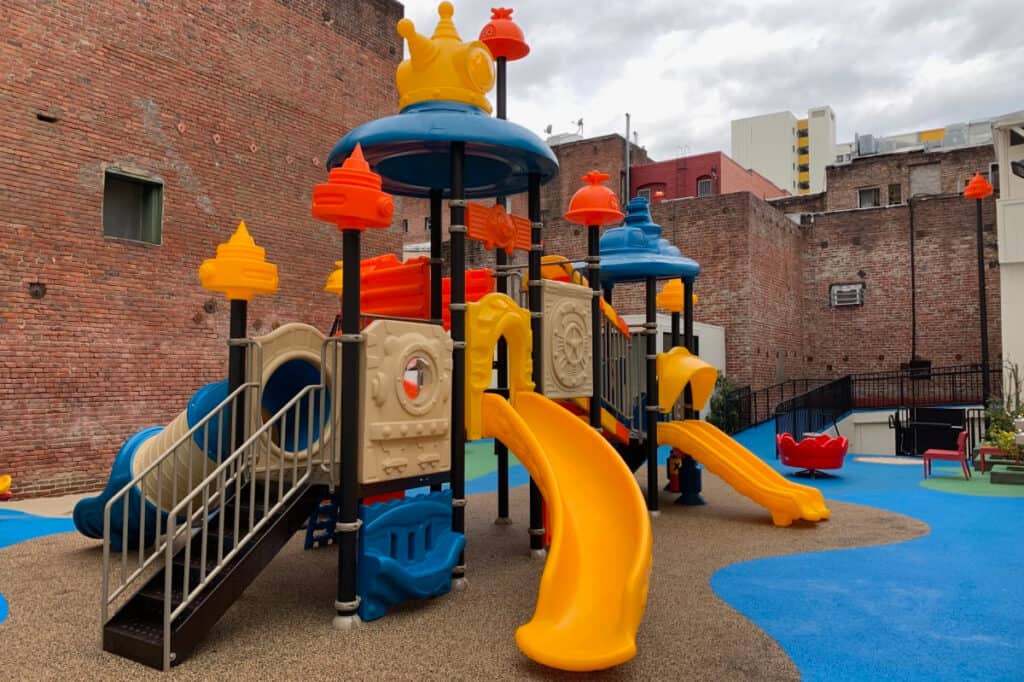 This Cocomelon party idea is fantastic for kids who love to play outside. Take a page from the Play Outside song, or the Yes, Yes Playground song and take your child's party outdoors.
A local park or playground is an awesome place to start. You can take it to the next level by hosting at a Peerspace venue, like this private playground in San Francisco. 
According to a fellow parent in their Peerspace review: "We rented this space for our daughter's 3rd birthday party and it was wonderful! We hosted a sports/movement class for 15+ kids and there was plenty of room. The space is well laid out, has tons of interesting toys, and easy access to outdoor space. Peter was easy to work with and communicative. He met us at the space before the party and walked us through everything (wifi, speakers, outdoor toys, entrance, etc). Would highly recommend this space!"
7. Have a Cocomelon dance party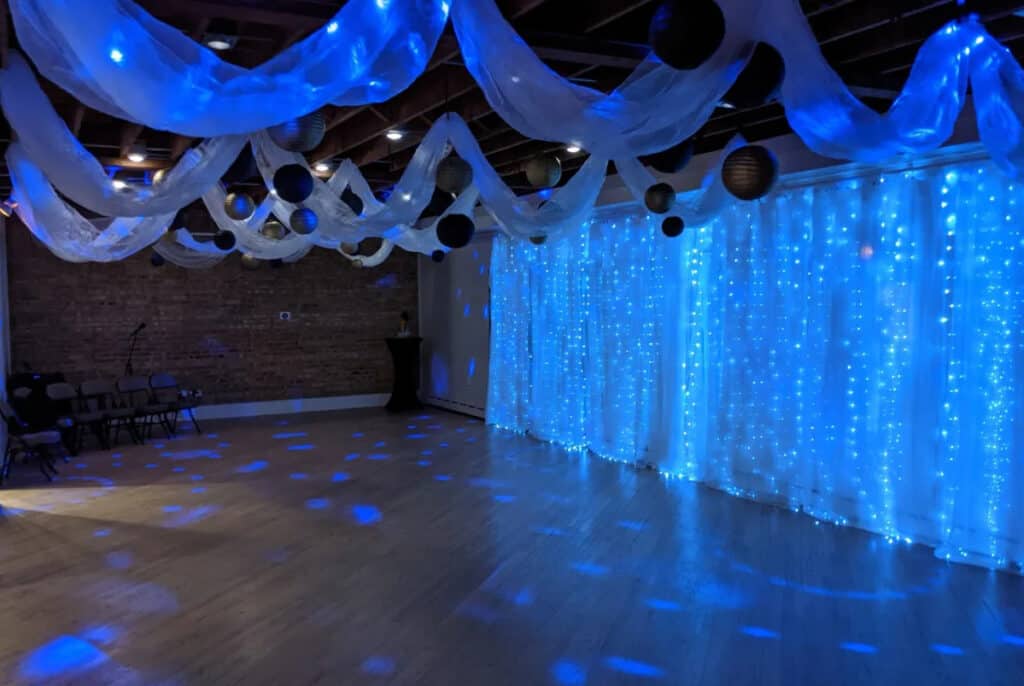 Move over, Baby Shark, it's time for dance-centric Cocomelon party ideas. Cocomelon has plenty of adorable dances, too. Grab a speaker, play your child's favorite Cocomelon dance songs, and encourage them and their friends to dance.
Your kids will love getting to dance in a group with their friends, and you can get some adorable videos and pictures of them having a blast. Ensure everyone has room to dance by hosting at a venue with plenty of space, like this event space in Chicago. It's spacious, well equipped, and provides the perfect ambiance for starting a dance party.
8. Set up a Cocomelon photobooth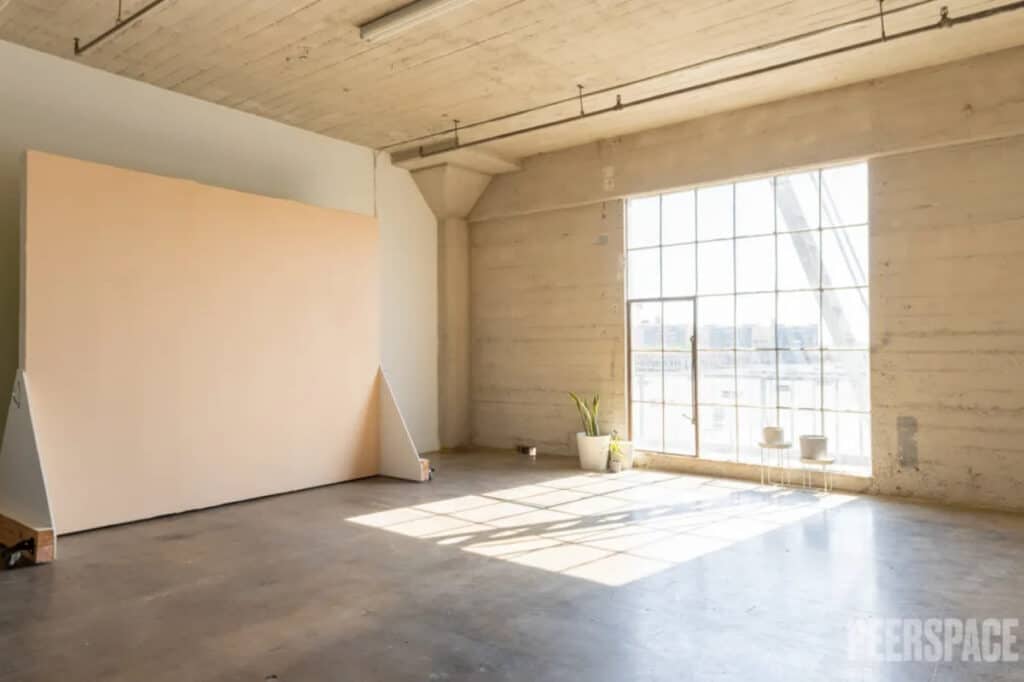 Want to make sure you remember the party forever? Set up a Cocomelon photo booth where your little one and their guests can take pictures to remember the party. You can find Cocomelon photo booth props and printables on Etsy, or create your own if you're handy with design. Keep an eye out for venues with plenty of natural light, like this well-lit loft in LA with huge windows and high ceilings.
9. Stage a Cocomelon photoshoot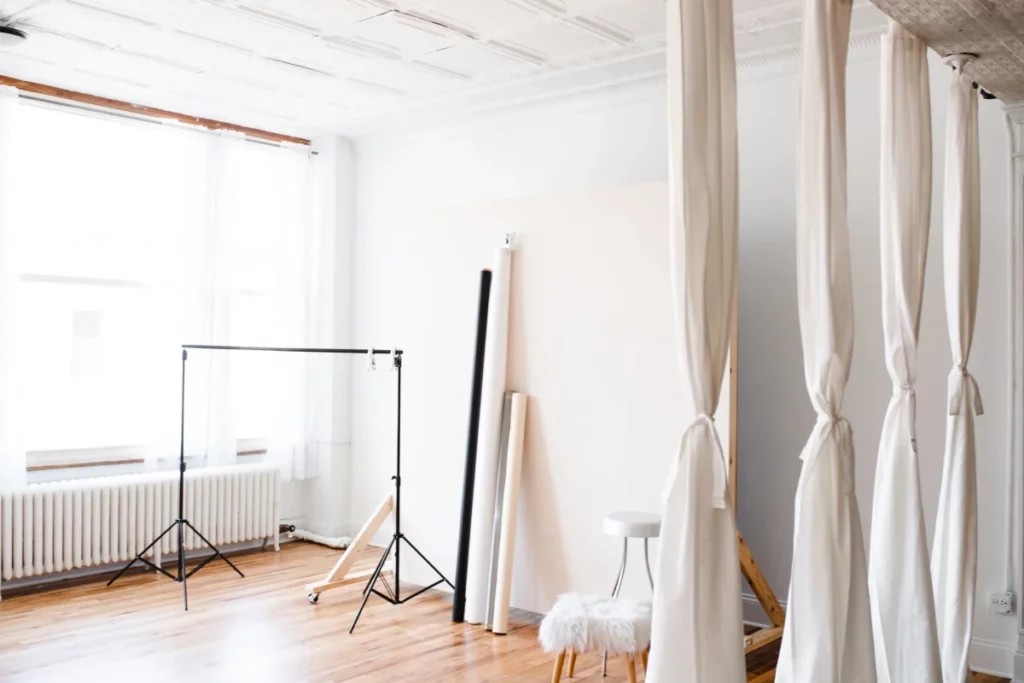 Want to take the Cocomelon photobooth idea to the next level? Why not snap some adorable pics of your little one on their birthday before the party starts? Take pictures of your child with some Cocomelon-inspired props, or even photoshop in the Cocomelon characters after the fact.
Some Peerspace photo studios also double as party venues, like this natural light studio in Chicago. Snap your memorable photos with your kids, then get the party started! 
To get all the perfect shots, check out our creative kids' photoshoot ideas!
10. Play Cocomelon party games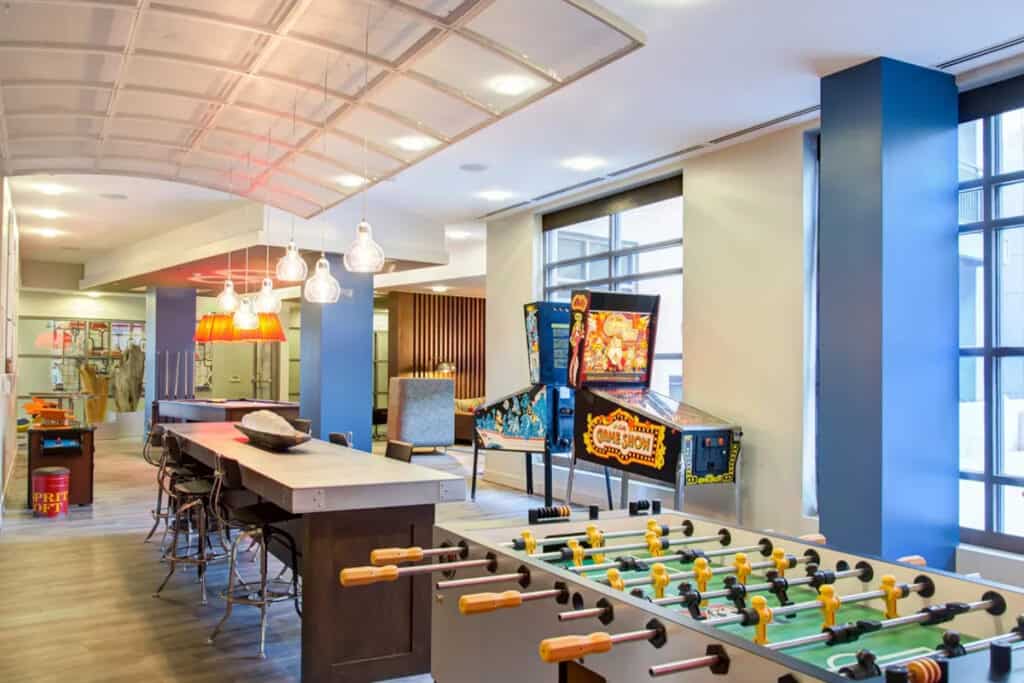 Every party needs some fun games! You can find plenty of inspiration with printables online. Play "pin the nose on the melon", play Cocomelon bingo, or even play a few rounds of a Cocomelon board game.
You could have some fun games on hand for older guests, or even host at a Peerspace arcade, like this epic game room in Alexandria, VA. It boasts arcade games, pinball, shuffleboard, and more!
11. Make Cocomelon crafts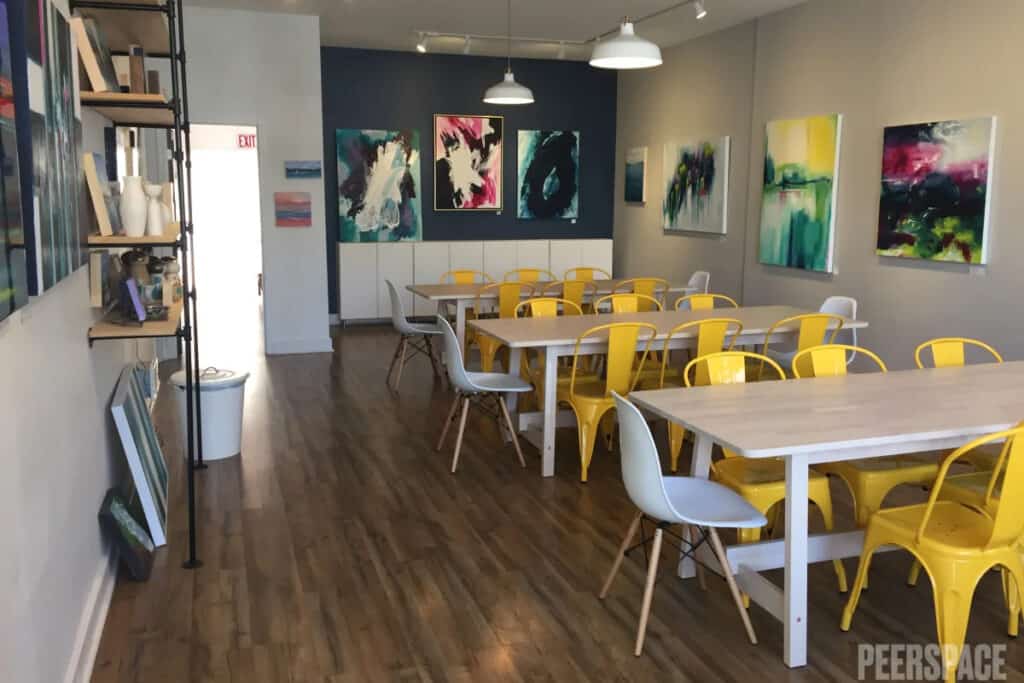 This is the perfect Cocomelon party idea for creative kids. Draw on Cocomelon coloring pages, or make Cocomelon-inspired crafts at your party. Once again, you can find plenty of fun ideas and printables on the web.
If you need space to make crafts for your Cocomelon party ideas, check out inspiring Peerspace venues, like this cozy event space in Seattle, WA.
12. Have a treat for the adults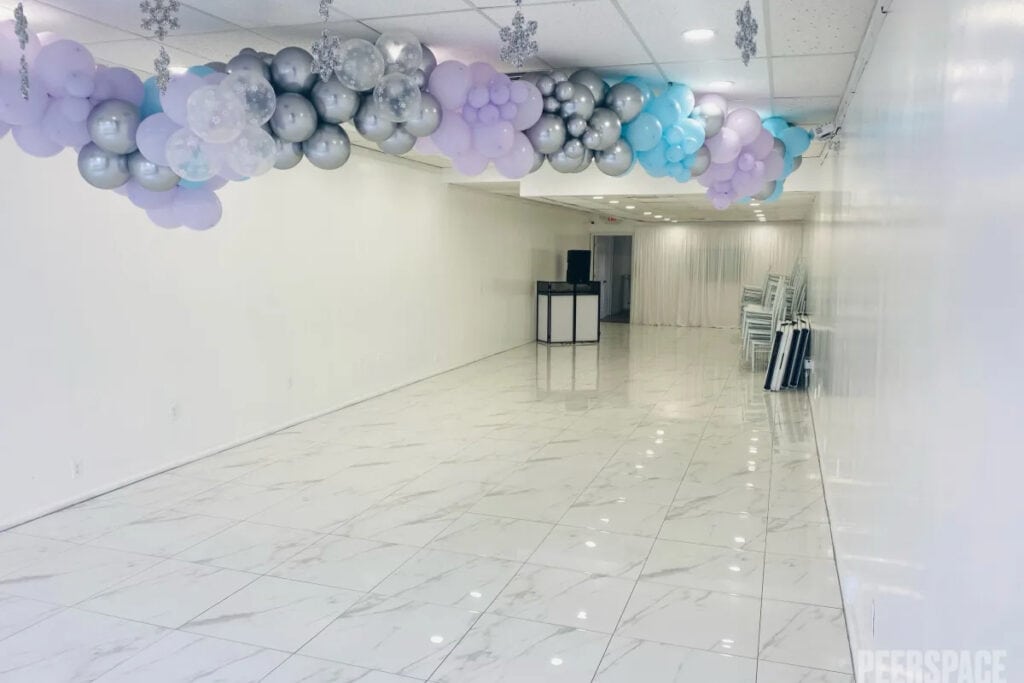 While your little one and their friends are the number one priority at the party, don't forget your older guests. It can go a long way to have special treats available for all the adults at your party.
Why not serve up some melon party food with a more grown-up twist, like melon hors d'oeuvres? You could even mix up melon-flavored cocktails or mocktails to enjoy while the kids play. It's a Cocomelon party idea that's sure to be a hit with parents who need to relax. 
And if you're looking for a venue where you can host both kid and adult-friendly fun, Peerspace has your back with venues friendly to all ages, like this blank slate event space in Hempstead, NY. 
Cocomelon party ideas: conclusion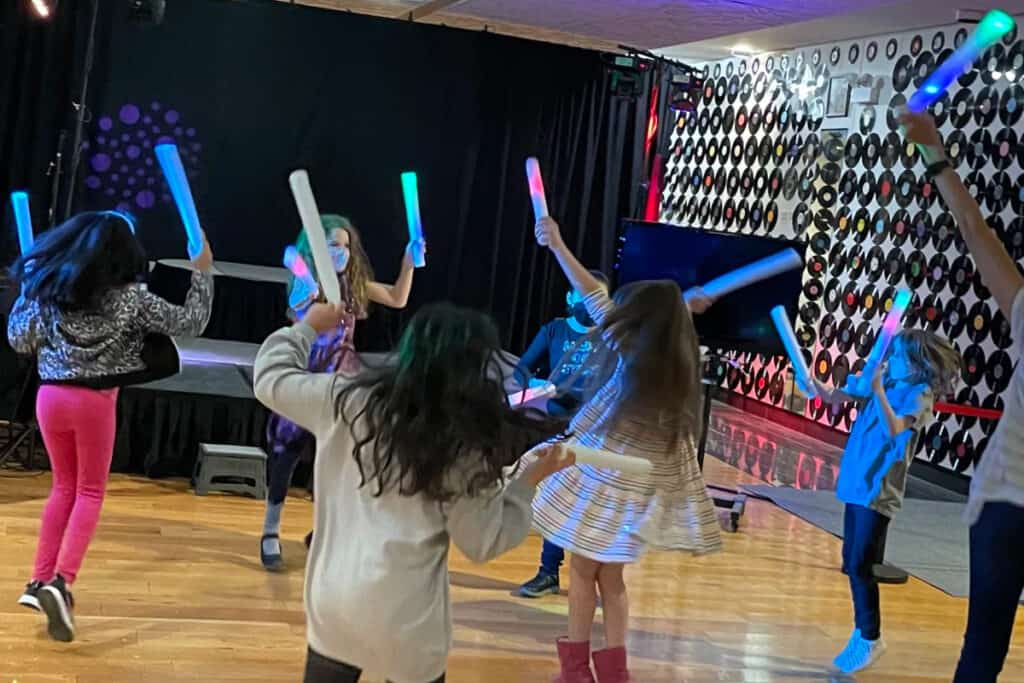 We hope this guide has helped take the stress out of planning your kid the perfect theme party. All you need are your favorite options from this Cocomelon party ideas list and a sensational Peerspace venue to host them in!