12 Special Bar and Bat Mitzvah Ideas
A bar or bat mitzvah is a traditional celebration held when a Jewish boy or girl turns 13. Although customs can vary widely depending on which form of Judaism a family practices, the celebrant usually reads aloud from the Torah, participates in a candle-lighting ceremony, and is presented with gifts. After the ceremony, there's a reception with food and dancing. A bar and bat mitzvah is an important coming-of-age ritual, and an opportunity for family and friends to gather together and celebrate. If you want to throw a one-of-a-kind event for your son or daughter, we've come up with this list of 12 special bar and bat mitzvah ideas to help you out!


1. Choose a creative theme
While bar and bat mitzvahs are technically religious ceremonies, many families choose themes that aren't religious at all. From favorite movies, to sports teams, to travel destinations, you can come up with a creative theme based on one of your child's hobbies or interests. Hire an event planner who specializes in bar and bat mitzvahs, or plan it yourself from the ground up. This is your chance to go all-out and throw your kid the most memorable birthday party of their life.


2. Rent a unique venue
If you're planning the event from scratch, one of the first things you'll need to do is find the right venue for it. While the ceremony can be held in a synagogue, the reception usually takes place in a banquet hall or large event space that can accommodate dozens or hundreds of people. Bring your bar and bat mitzvah ideas to life with an exciting venue.
Search on Peerspace by event type, capacity, and budget to find the perfect location near you. Choose from modern event spaces to themed outdoor venues and backyards. Once you find the right location, you can call up the Concierge service to line up a caterer, photographer, DJ, and event staff, as well as arrange for any A/V gear and furniture rentals that you'll need.
3. Design your own mocktails
While alcohol doesn't belong at kids' birthday parties, bar and bat mitzvahs are a little different in that the reception is set up more like a wedding. Adults are typically served alcoholic drinks after the ceremony, at either an open bar or a cash bar. But you can make creative drinks for the kids, too, by creating your own non-alcoholic mocktails, such as these bar mitzvah mocktail ideas that include cotton candy, pop rocks, and other kid-friendly creations.


4. Set up a DIY photo booth
Hiring a professional photographer or setting up a photo booth is a must for capturing photos and videos of this once-in-a-lifetime occasion. You can create your own zero-gravity photo booth, which is among the most unforgettable bar and bat mitzvah ideas, to inspire lots of fun photos!


5. Have a dance contest
Bar and bat mitzvahs are known for their dancing, and it's common to hire a motivational dancer to get all of your guests on the dance floor. From leading line dances to hosting dance contests, the right DJ or MC can keep the party hopping. But you don't need a big-budget MC to get your aunts and uncles dancing. Set up Rock Band or Dance Dance Revolution on a home projector to hold a dance contest that guests of all ages can participate in.


6. Make your own marquee
Host your event at a live music venue or movie theater where the celebrant can see their name up in lights. Putting their name on the marquee is a special bar or bat mitzvah idea that's perfect for a rock-n-roll or Hollywood-themed event.


7. Play carnival games
Rent a giant jenga set and other carnival games to give your bar or bat mitzvah a larger-than-life atmosphere. Even a dunk tank isn't out of the question if you can find a willing volunteer. The possibilities for your bar and bat mitzvah ideas are endless!


8. Book a block of hotel rooms
In some families, relatives travel from far and wide to attend a bar or bat mitzvah. Don't expect them to make all of their own travel plans and then leave them hanging after the ceremony. For the smoothest experience, book a block of hotel rooms near the event space, and make plans for a family dinner or brunch on the days surrounding the event.
9. Rent food trucks from around the world
Unlike other Jewish events, there's no set menu for a bar or bat mitzvah. You can choose any kind of buffet or catered meal that you — although it's traditional to keep it kosher. Lining up food trucks to serve Jewish dishes from around the world is a fun bar or bat mitzvah idea that will offer something to please everyone.


10. Host a pop-up shop
It's common for guests at a bar or bat mitzvah to get something to take home with them. Make it interactive with a DIY craft station or pop-up shop. One sports-themed bar mitzvah had its own Nike pop-up shop where young guests could create their own customized sneakers. This is one of the more creative bar and bat mitzvah ideas.


11. Give out sustainable swag
If a pop-up shop is too commercialized for your liking, you can take things in a different direction by offering sustainable swag items and party favors for your guests. Honor the circle of life with plantable yarmulke made out of seed paper that sprout into beautiful wildflowers.


12. Have a b'nai mitzvah
Finally, if you have multiple family members turning 13 around the same time, consider hosting a b'nai mitzvah, which is the plural of bar mitzvah. Not only is it a great way to cut down on the cost and effort associated with hosting a bar or bat mitzvah, but having a communal event can help your son or daughter get more in touch with their Jewish heritage. Some synagogues offer group b'nai mitzvah programs that include a joint ceremony and education sessions.


Many cultures mark the teenage years with a rite of passage of some kind. Whether you want to celebrate your family's Jewish heritage or honor multiple heritages, a bar or bat mitzvah is a major milestone in your son or daughter's life. Make the most of the celebration with these 12 special bar and bat mitzvah ideas that can apply to religious and secular events alike!



Get together somewhere better
Book thousands of unique spaces directly from local hosts.
Explore Spaces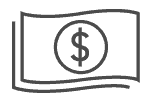 Share your space and start earning
Join thousands of hosts renting their space for meetings, events, and photo shoots.
List Your Space