13 Great 13th Birthday Party Ideas (2022)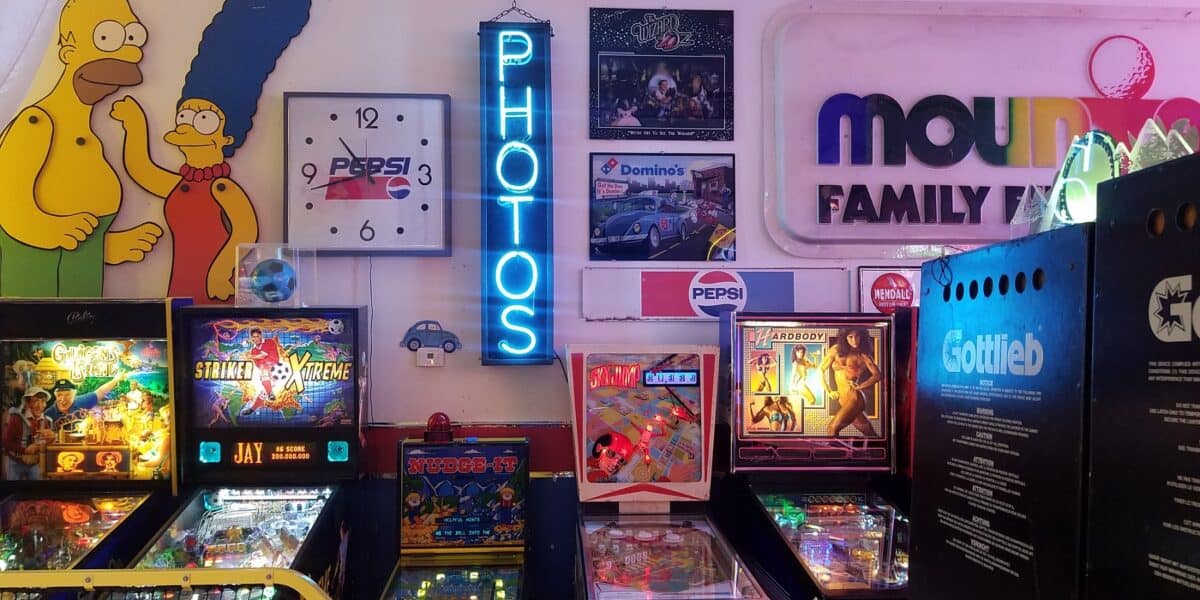 Answered
Birthday party venues on Peerspace typically cost between $100 — $150 per hour.
Thirteen is a super-fun age to celebrate! Those early teenage years take you on a dizzying ride that shifts at the drop of a hat: experiencing childlike glee and enthusiasm one minute, brooding about the unfairness that is middle school the next. Personalities take shape, and you get a glimpse of the adults they're going to be. If you're a parent planning for your kid's birthday party, you may need a few 13th birthday party ideas that your teen-to-be will adore.
The party for this vital age should be monumental, so consider changing your scenery, getting out of the house, and booking a unique, exciting venue through Peerspace! Whether you want to rent a bowling alley or a sprawling lawn, a modern warehouse, or a creative arts space, thousands of unique venues are at your fingertips when it comes time to host your birthday party. All spaces are available to rent by the hour and have listings that include high-res photos, detailed descriptions, and reviews from past guests. You can book an indoor space, an outdoor space, or a combination of the two.
Plus, Peerspace's Concierge service can maximize your booking to get everything you need. These dedicated pros can source anything you need — be it catering, games, or a professional photographer — and bring them right to your venue. It's the simplest way to throw the best 13th birthday party for your kid. We'll include real photos from Peerspace venues with each idea, so you know what's out there! All that said, behold a slew of fantastic 13th birthday party ideas for the newly minted teen in your life.
1. Host the 13th birthday party at a unique Peerspace venue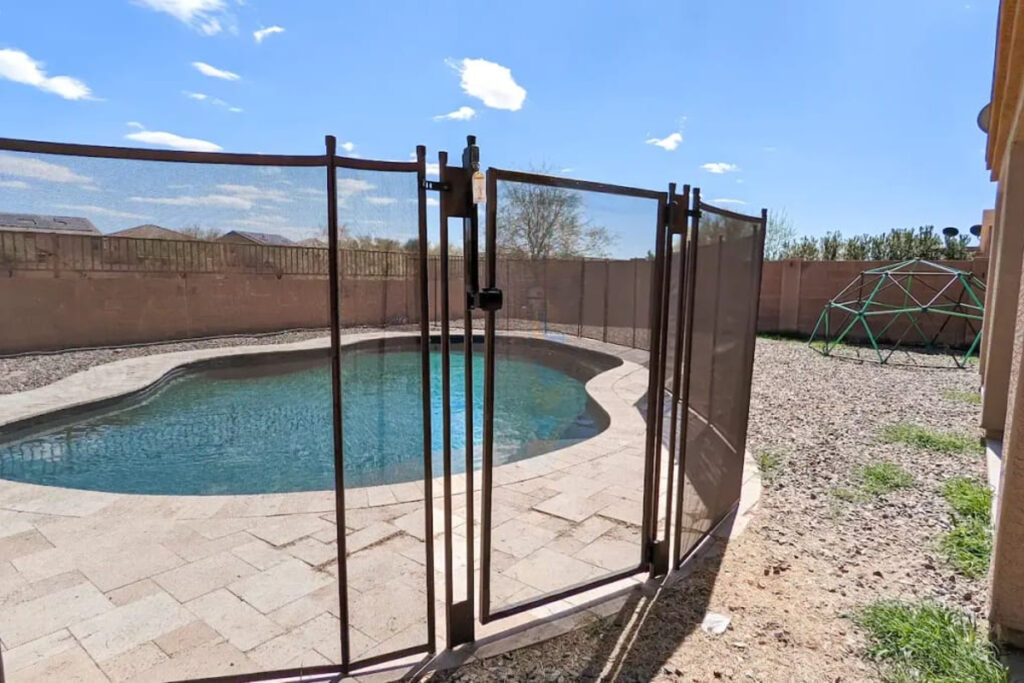 In our opinion, 13th birthday party ideas are only as good as their setting. Thankfully, Peerspace has you covered: it's the place to rent unique spaces for events like birthday parties. With thousands of cool venues across the United States, Canada, and beyond, you can take your 13th birthday party anywhere you like.
Houses with an awesome backyard and a pool, a rooftop with stunning views, or even a property with a private movie theater room are all at your fingertips! Plus, since Peerspace venues are usually wildly stylish, you really won't have to worry much about decorations. And you can find venues with plenty of cool rooms that your teen can pose for photos in with their friends.
Here are a few of our favorite options:
Many spaces are suitable for young adults, and you'll be happy knowing that all are clean and safe. Only people over the age of 18 can rent a space, so it will be necessary for you to book and, of course, accompany your child and their friends.
The bottom line? Your 13-year-old will be psyched to celebrate this milestone in a killer space that their tween friends will be talking about until Sweet 16.
Is your 13-year-old-to-be a summer baby? Then you need to read our 13 awesome summer birthday party ideas!
2. 13th birthday party ideas for the budding chef: cooking class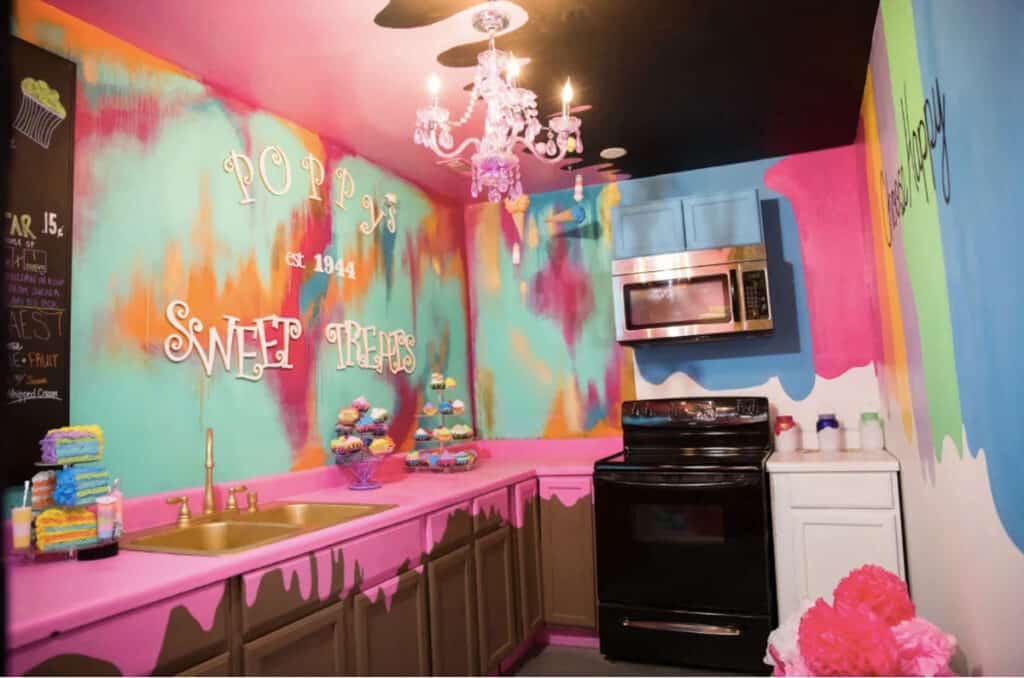 At this age, your teen-to-be has strong opinions about food that are often limited to whether they will eat what you've prepared or not. Give them a chance to learn some life skills and expand their horizons! Virtual cooking classes are popular party fixtures right now. You and the kids will receive instruction and ingredients and create a tasty dish along with a virtual instructor from your home or Peerspace venue.
This is also the perfect opportunity to sport matching aprons — yet another fun photo opp!
3. Old-school bowling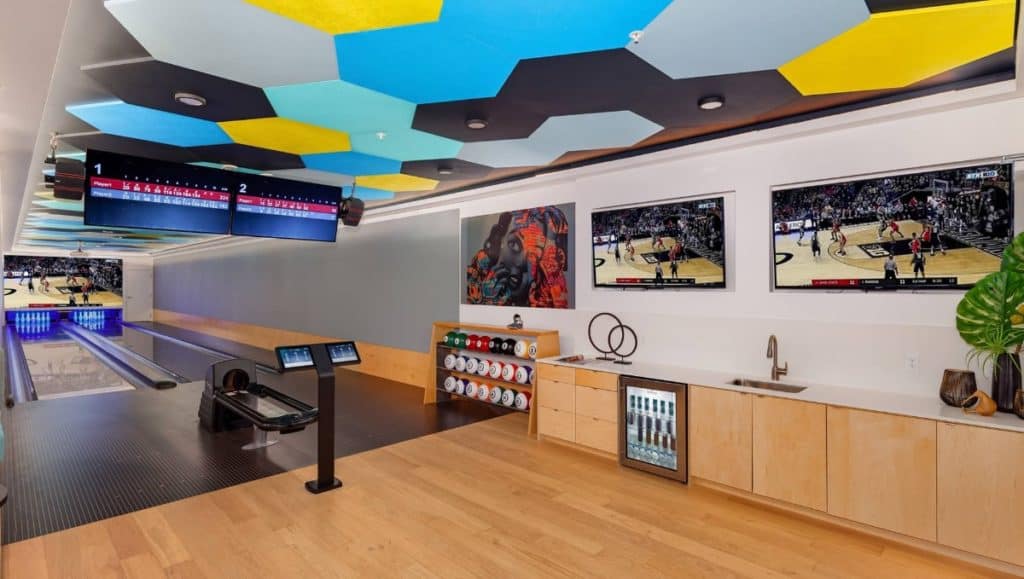 Bowling is a sport that even the least athletic, uncoordinated person can do. That makes it perfect for teens just growing into their bodies. This is one of those 13th birthday party ideas that are loud, competitive, and a good source of laughs — not unlike 13-year-olds themselves! Grab a Polaroid camera to capture moments on actual film — it will blow their minds.
Prefer not to use your packed local bowling alley for the big day? Then you can opt to book this private bowling alley in Seattle (pictured above) or this one in Saint Paul through Peerspace! Add pizza, root beer floats, and cupcakes for a truly memorable party.
4. Olympics
There are always those middle school kids who simply never stop moving. Arrange for an age-appropriate Olympic-style 13th birthday party! Have kids create their own flags when they arrive, then offer a range of activities for different skill levels: hoop shoot, dress-up relay, hula hoop, tug-o-war, and shot put with water balloons! Of course, since it's a party, everybody wins. Give out medals and cones of cotton candy reminiscent of the Olympic torch. Play hype-up music and serve cake decorated with — you guessed it — Olympic rings.
Need a couple of suggestions on where to host your Olympic-style birthday party? Don't worry, Peerspace has you covered! If you're in Beverly Hills, why not book this Olympic-sized indoor pool (pictured above) that also has a basketball and volleyball court and yoga studio? Located in the Midwest? Then you can opt to book this sports multiplex in Chicago that includes batting cages, soccer turf, and more.
5. High tea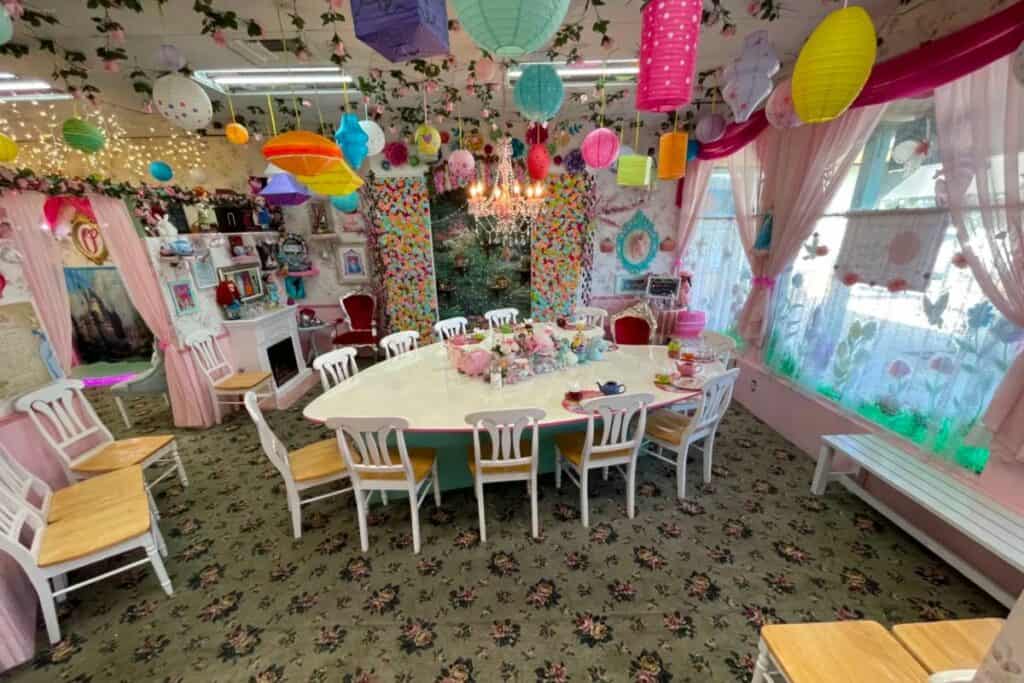 Every kid defines "fun" differently. For calmer 13-year-olds, invite party guests to arrive in high style! Upon entry, greet them with a variety of hats — straw, felt, even top hats — and piles of decorations with which to adorn them, like ribbons and feathers, beads and sequins.
Start a game of croquet and offer dance lessons as activities. Serve tea in mismatched china (from a thrift store is fine), kid-friendly tea sandwiches, and tiny cupcakes on tiered trays. Then, send guests home with small wrapped boxes of truffles and petits fours, as well as their very own teacup and saucer as a charming party favor.
Ensure you read our 13 special, fancy tea party ideas for event suggestions and locations to make the most of this party!
6. Backyard campout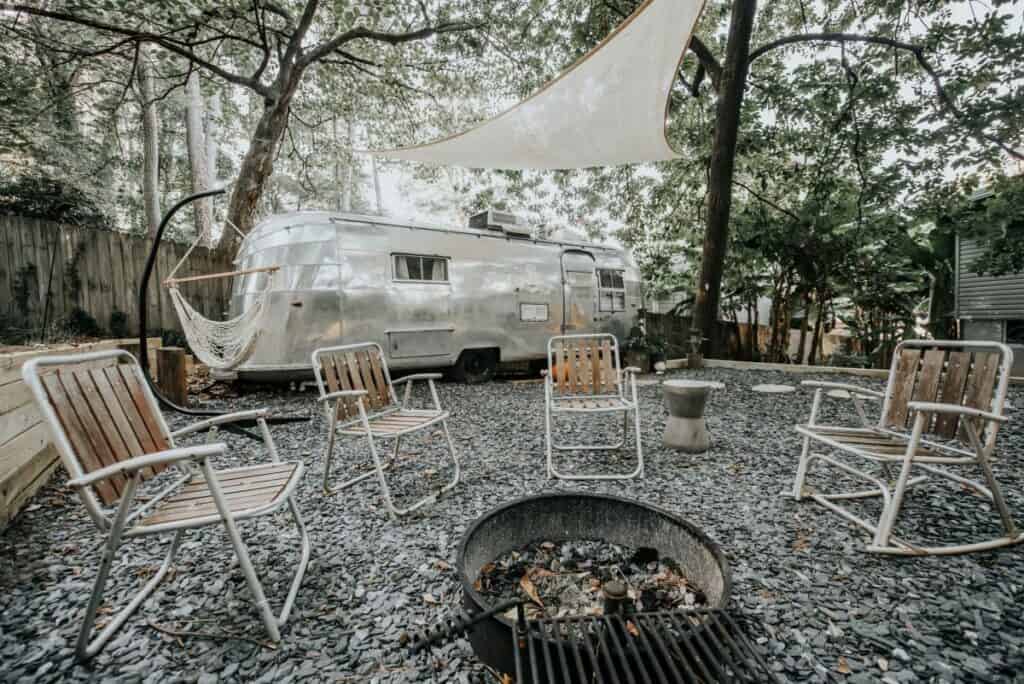 Pop a tent and ask kiddos to bring their own sleeping mats and bedding. As an icebreaker activity, hand out white pillowcases and puffy pens or fabric markers for each kid to create a custom design. For dinner, build a bonfire to cook mountain pie pizzas and s'mores. Then when the flames die down, huddle and tell ghost stories. Be ready at the crack of dawn to cook a lumberjack-worthy breakfast!
You can also go a more current route for this and rent a spacious tent or airstream via Peerspace! Believe us when we say these are not just any tents and trailers. You can find spacious options in cities across North America and beyond that are modernized and beautifully decorated. We especially love this tiki Airstream oasis in Atlanta (pictured above) and this 1969 Airstream Outlander with a tropical lawn space in Vista, CA. Plus, the hosts usually set up extras like barbecue grills, canopies, and chairs outside the trailer or tent for added appeal.
7. Slip and slide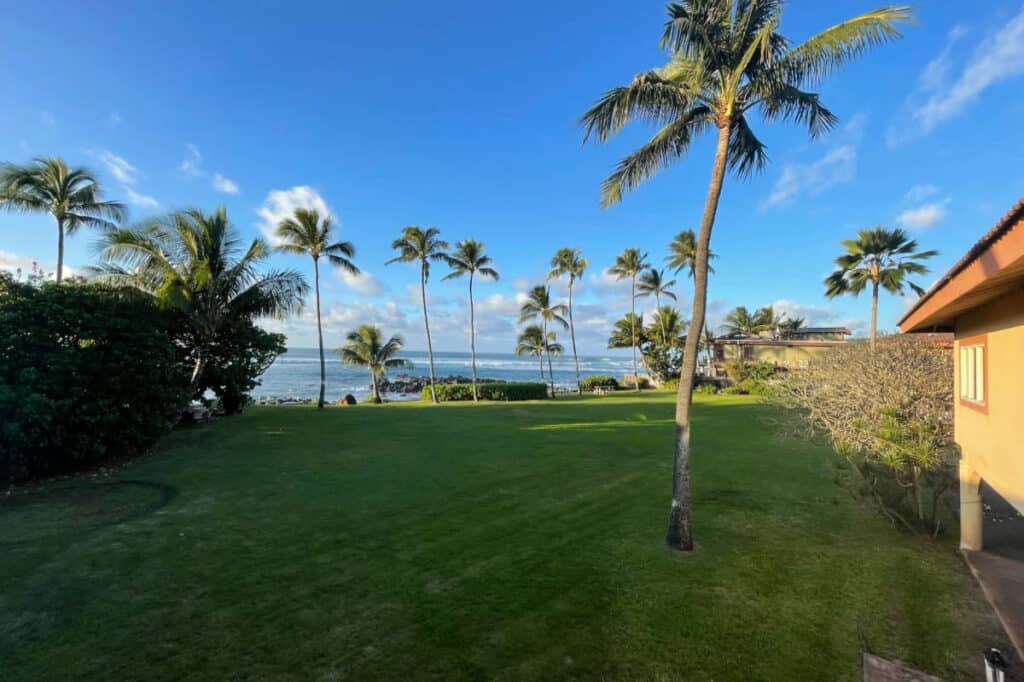 We're pretty sure some geniuses designed backyard water games with 13-year-olds in mind. Can you think of better summertime 13th birthday party ideas? Turn on the hose and cut them loose!
Water games make hungry kids, so have lots of ready-to-grab snacks, drinks, and sweets while burgers and dogs are on the grill. No need for guests to bring a towel: that's your party favor.
8. Karaoke dance party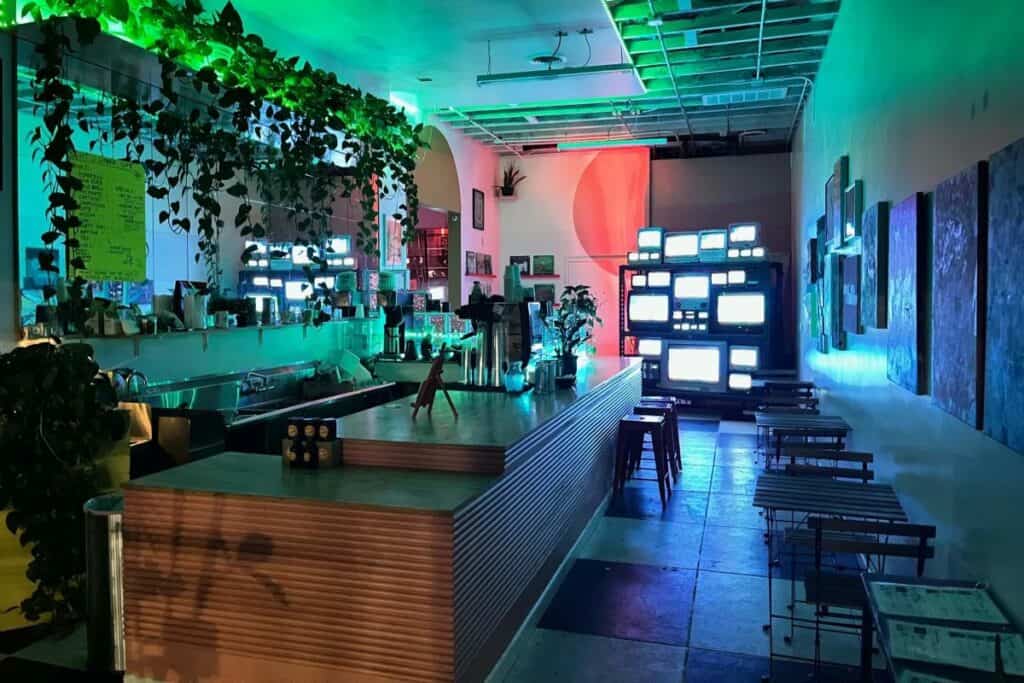 There's no better way to see the diversity of your kids' musical interests than to throw a karaoke-themed 13th birthday party. Make it easy on yourself and book a Peerspace venue that has a stage, cool lighting, and all the appropriate A/V gear in tow. You can also enlist the help of the Concierge service and ask them to drop off a karaoke machine if the venue doesn't have one!
You'll probably end up having just as much fun as the kids! Some kiddos will lean towards show tunes, others towards pop hits you've never heard of. They'll make up for lack of skill with enthusiasm and choreography. This is one of the top 13th birthday party ideas for kids who love music and singing.
9. Rainbow party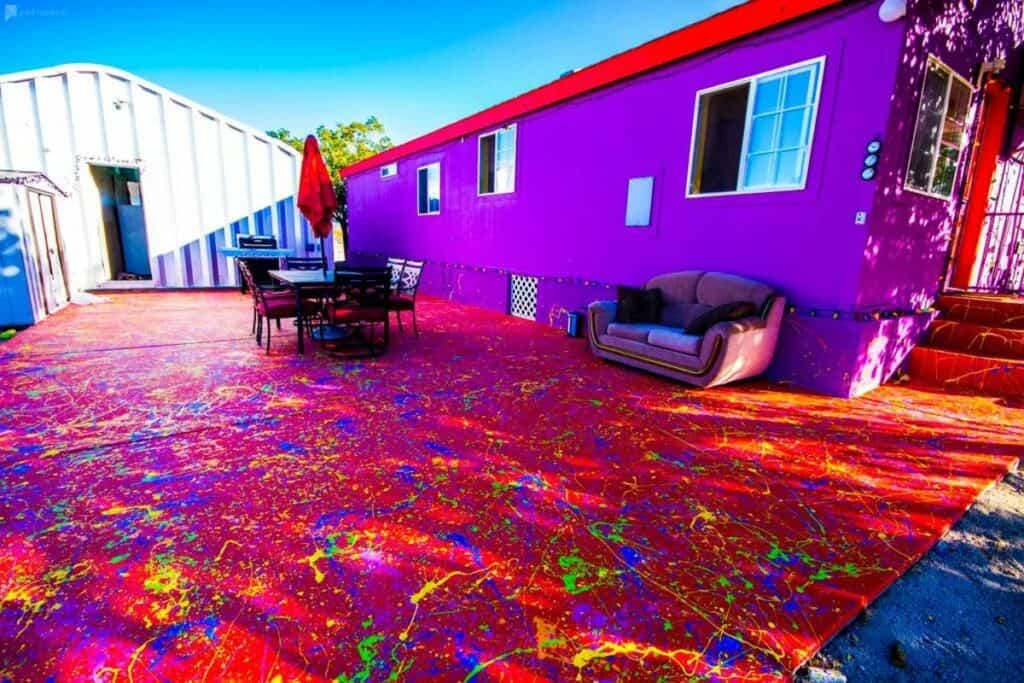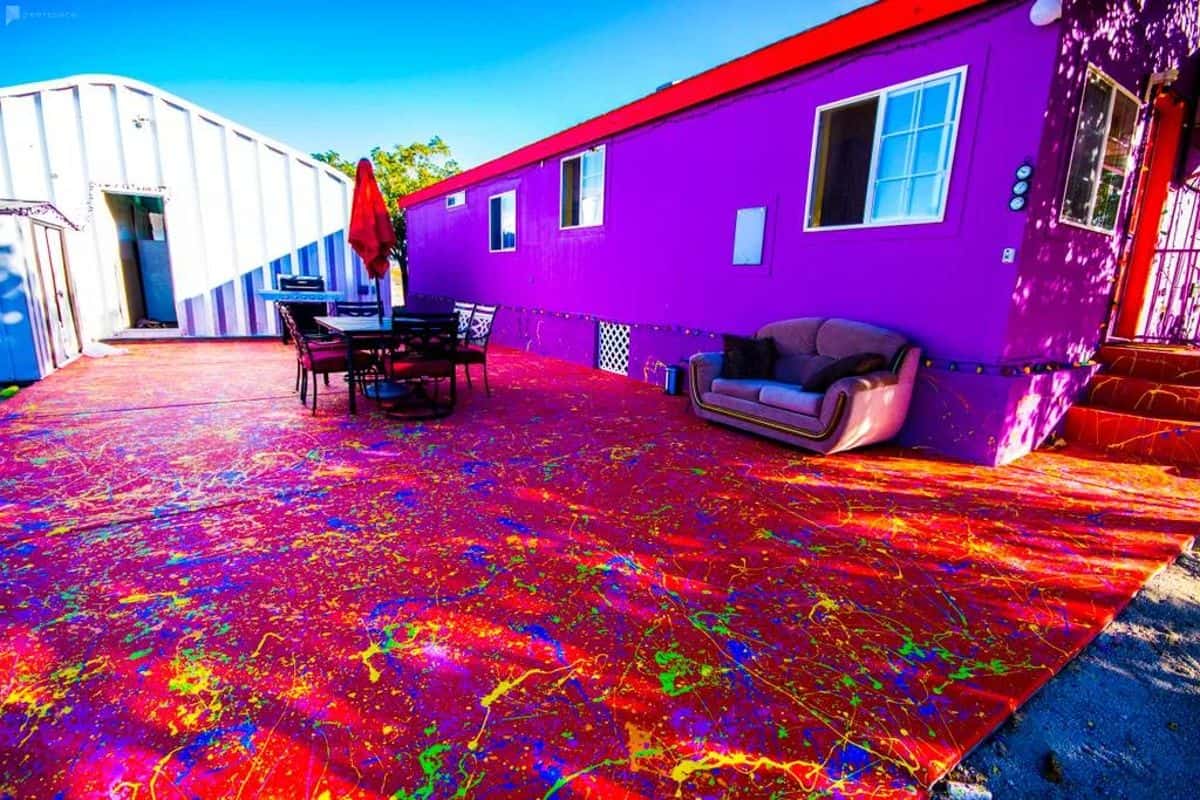 There's no wrong way to decorate for a rainbow-themed party! Greet guests with a contemporary rainbow balloon arch, adorn chairs with ribbon streamers in a rainbow of color, and string rainbow garland and sunshine cutouts overhead. Provide tie-dye materials — including the T-shirts, wrapped to ensure a successful design — and send the kids outside to make a beautiful mess.
Grab your camera and utilize our 11 beautiful rainbow-themed photoshoot ideas to enhance this party suggestion!
10. Silent disco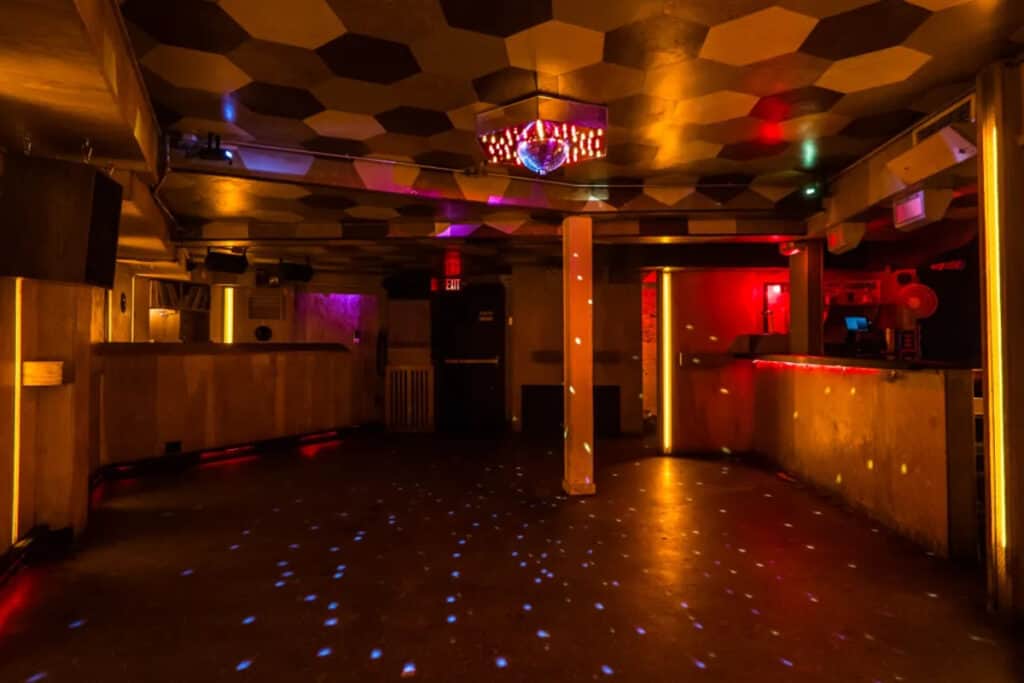 There's little about young teens that are silent but give one of the most creative 13th birthday party ideas a shot. You have the option to hire a silent disco DJ, but it's just as simple to give each kid inexpensive earbuds to hook up to their phones. Clear an ample amount of space, add club-worthy lighting, and let them cut loose.
11. Magic workshop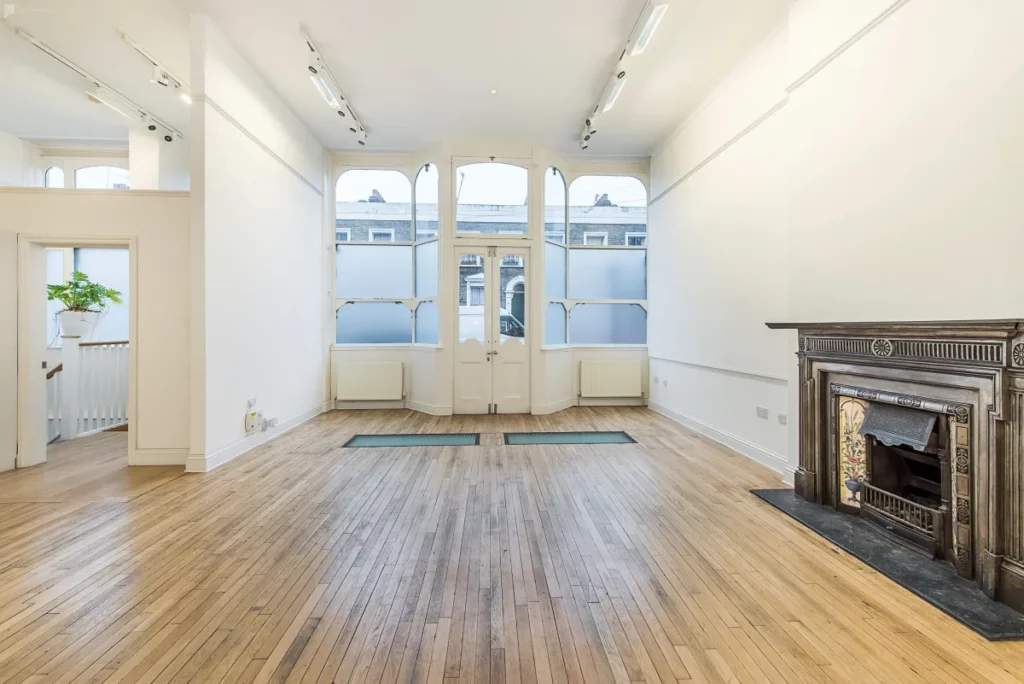 A step up from elementary school magic shows! Invite a magician to perform a range of sleight-of-hand tricks, then teach them a couple of trade secrets. Provide goodie bags filled with finger traps, trick decks of cards, and brain-teasing puzzles; have a station of materials to craft their custom magic wands.
12. Backyard carnival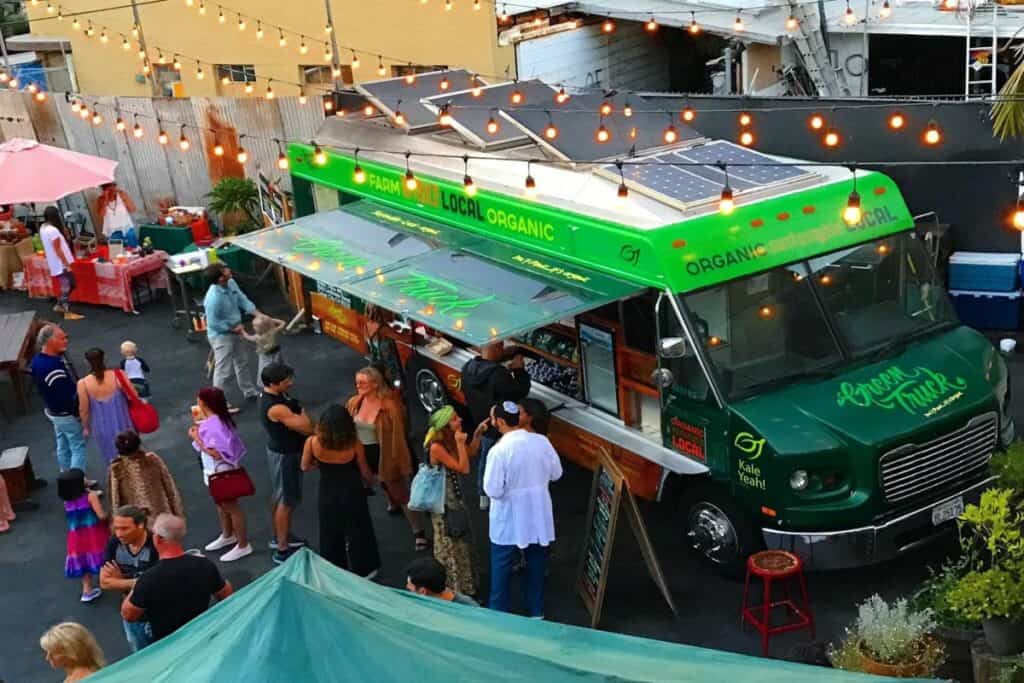 Transform your yard — or a Peerspace! — into a raucous, colorful carnival. Entertain your guests with a combination of DIY and rented carnival-themed games and activities — dunk tank and pie-throwing, ring toss, and goldfish game (although don't put real goldfish in the bowls: Kool-aid with plastic fish is just fine).
Invite a juggling club and a group of gymnasts to provide entertainment, then serve corn dogs, bags of roasted peanuts, popcorn, and cotton candy.
13. Constructive destruction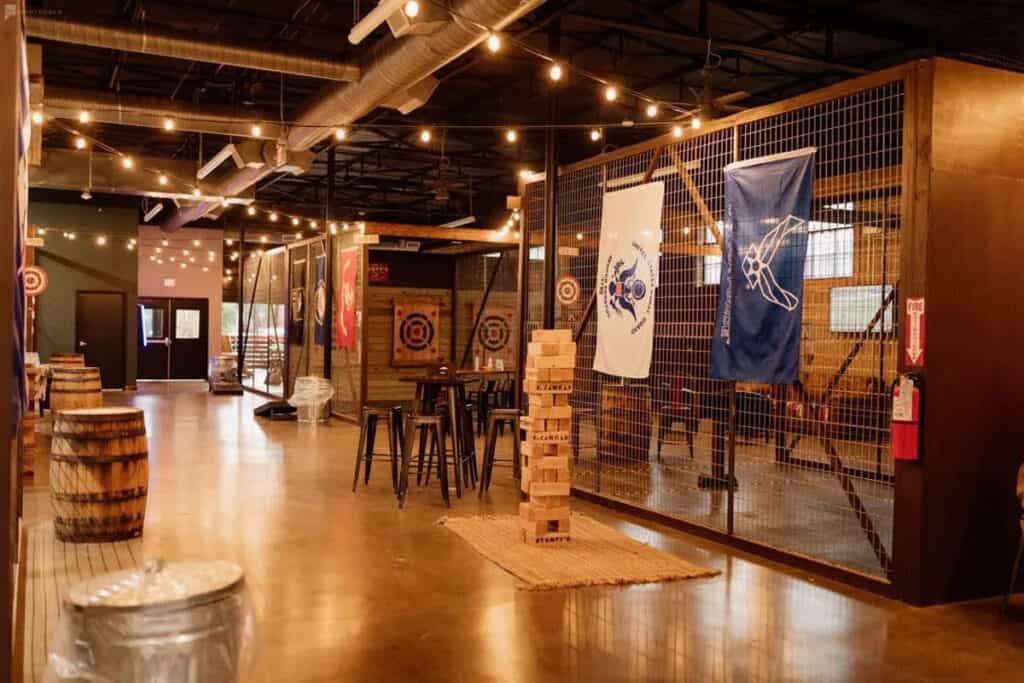 Adolescence brings with it a lot of emotions. Be the cool guardian and give them an outlet! Professionally designed rage rooms and axe-throwing venues have cropped up over the last couple of years, and the minimum age is the magic number 13.
Make it easy by booking an axe-throwing venue through Peerspace, like this downtown Fort Worth rustic axe-throwing space! It's a controlled and safe environment for kids and adults to blow off some steam.
Bonus: Glow-in-the-dark theme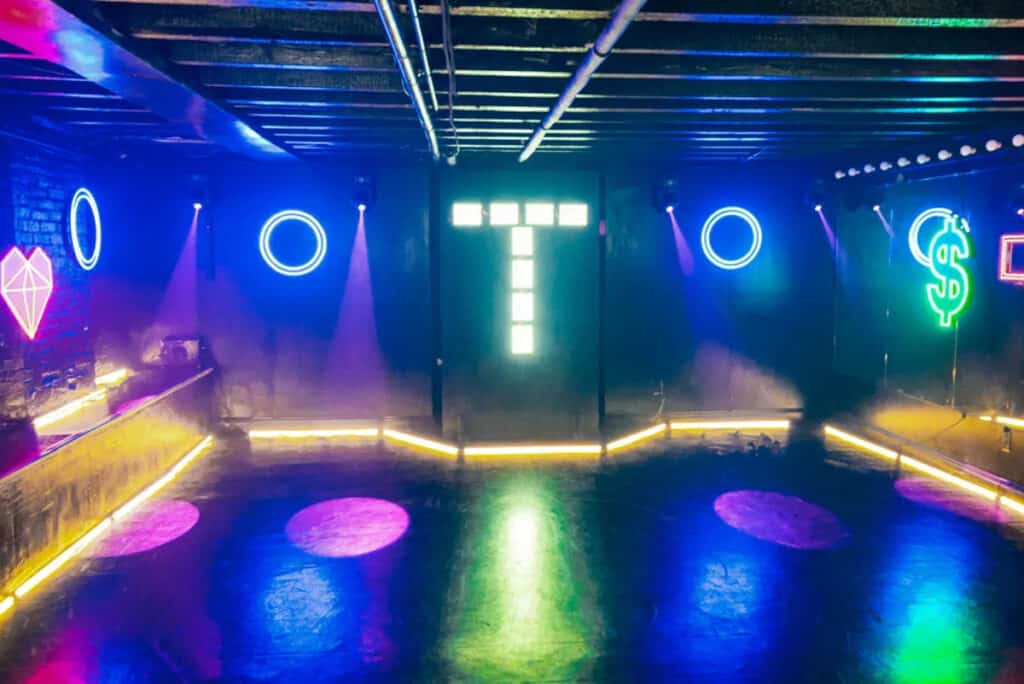 One of the best 13th birthday party ideas for any kid is hosting a themed party. And right now, young adults are wild about glow-in-the-dark everything! Take that theme and run with it when you and your teen-to-be host a glow-in-the-dark party.
Book a Peerspace venue that is absolutely covered with neon signs and turn the kids loose. Ask the guests to dress up in their best neon outfits and have glow sticks, glow-in-the-dark face paint, and other goodies in hand.
Our funky glow party ideas are the perfect accompaniment for this suggestion!
13th birthday party ideas are even better with Peerspace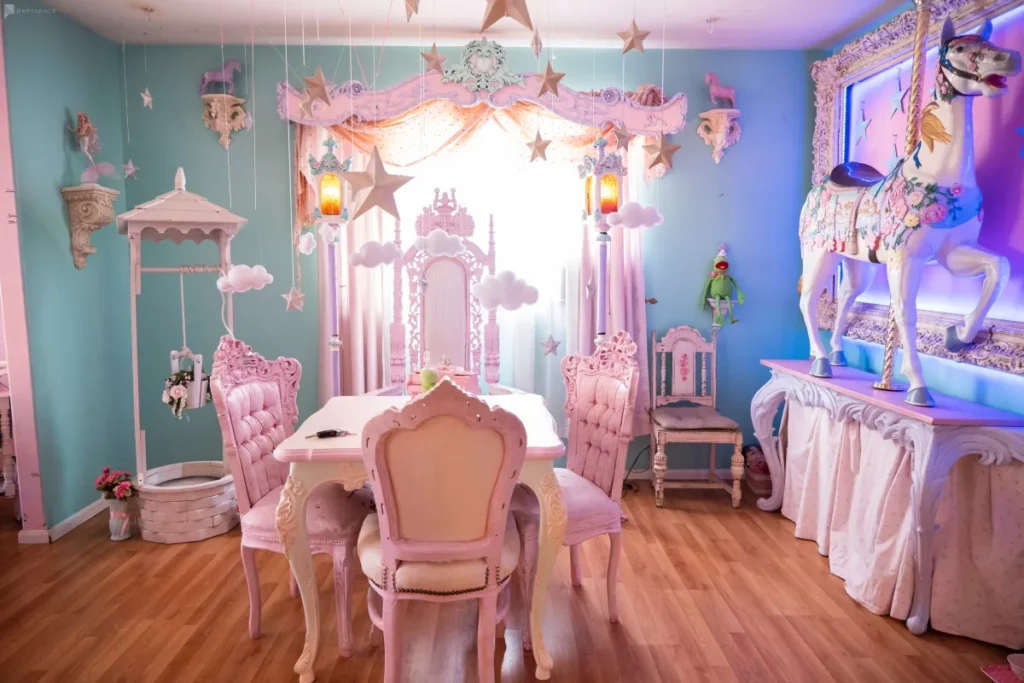 Your child only turns 13 once, so make it as special as possible! Pick a few of these 13th birthday ideas and see what the birthday teen-to-be likes best. And of course, don't forget to book an incredible Peerspace venue! Peerspace is the easiest way to book safe and stylish venues in whatever city or town you like. Simply browse the listings in the location you desire, check out the photos and reviews, and book away.
And remember, you don't have to do it all alone. You can enlist the Concierge service to do the heavy lifting (literally, sometimes!) and deliver any extras to make the birthday party perfect.
Plus, each venue is available to book by the hour, making our spaces generally a lot more affordable than those on other websites. Whether indoors or outdoors, chic or thrilling, you'll find a space that your 13-year-old and all their friends will be wild about.

Get together somewhere better
Book thousands of unique spaces directly from local hosts.
Explore Spaces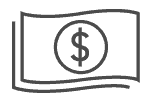 Share your space and start earning
Join thousands of hosts renting their space for meetings, events, and photo shoots.
List Your Space