11 Beautiful Baby Shower Venue Ideas In Toronto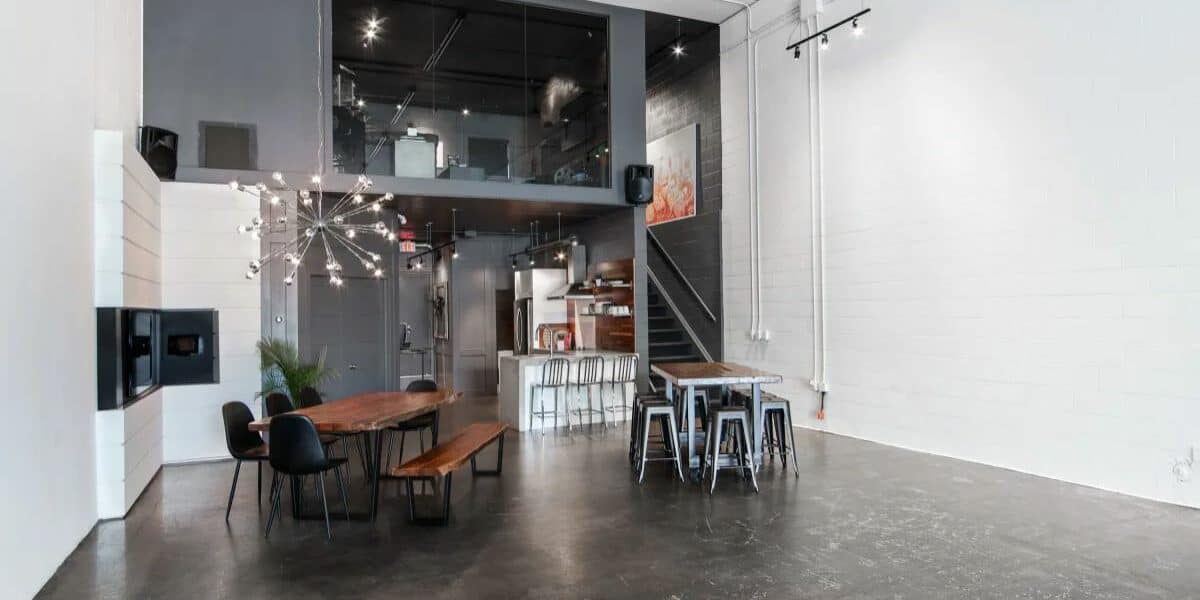 Toronto, at a glance, sports tall architectural accomplishments throughout the downtown area. Skyscrapers saturate the city, providing a modernistic glass beauty to the visionaries of this Canadian city. Lake Ontario sits adjacent to this magnificent city, exuding a natural aura of elegant charm in winsome adventure. As awe-inspiring as Lake Ontario is, looking back towards the city ignites a wondrous curiosity at the opportunities for baby shower venue ideas in Toronto. The options come in abundance, from intimate heavenly designs to luxurious artwork perforating a stylistic prowess of ornaments and lighting. Below are a few captivating baby shower venue ideas in Toronto.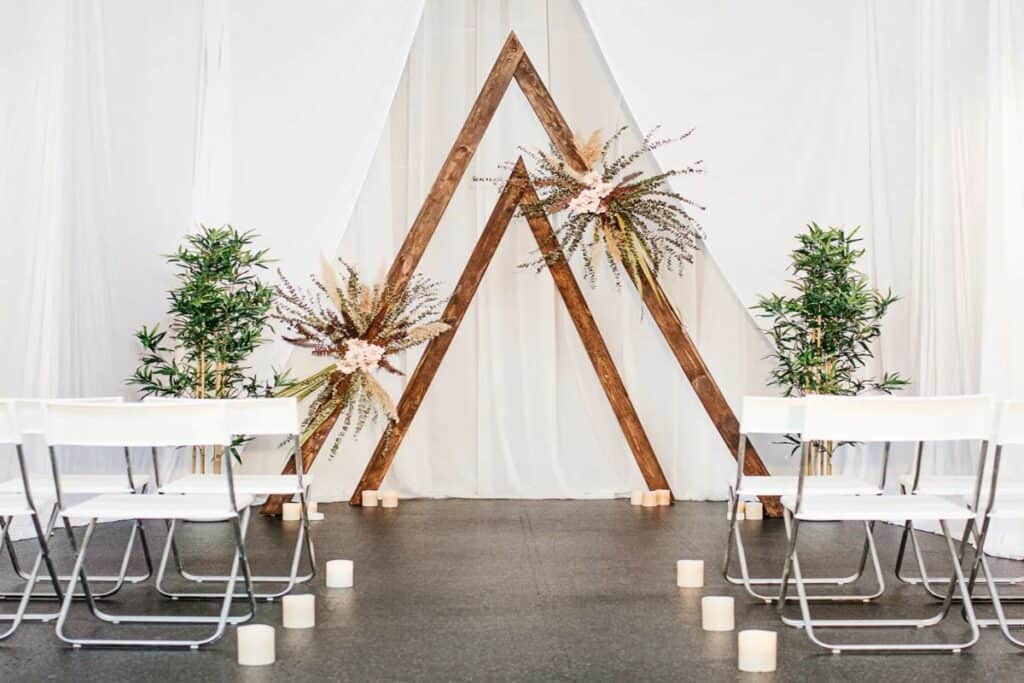 Commencing the list is a uniquely chic baby shower venue idea in Toronto. Its stylish, modernist design includes wall-length curtains hanging from the high ceilings. Draping the room in white, the room exudes a spiritual aura for guests who enter. This intimate space is perforated with an abundance of natural light from the window wall. This might seem minimalistic, but the beauty is undeniable. Book it now on Peerspace!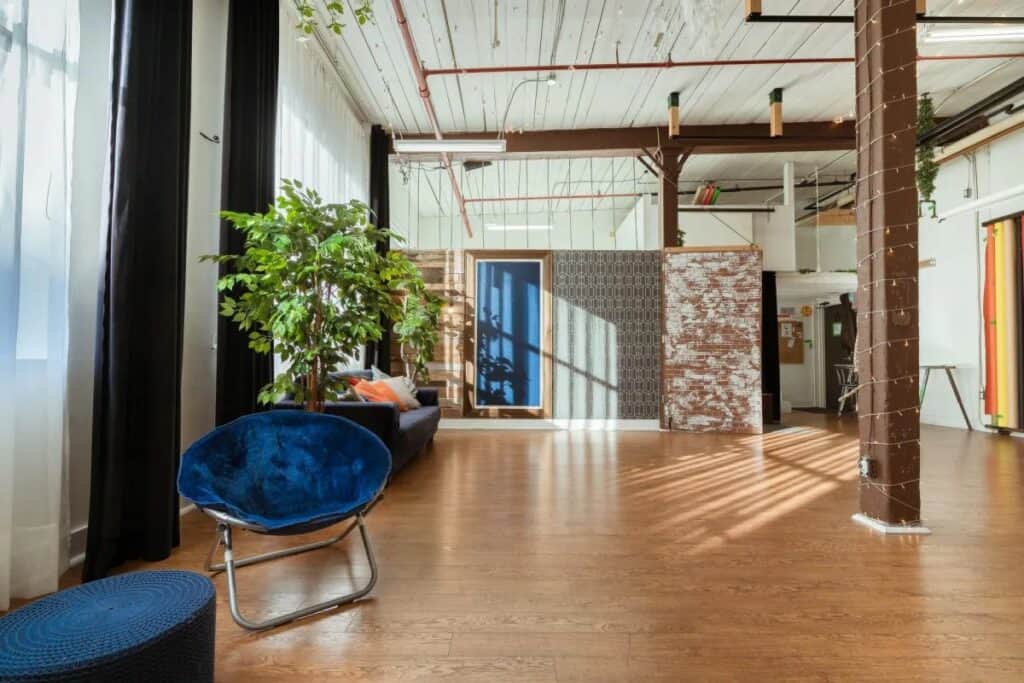 Wooden beams accent this space's theme, which is, you guessed it, nature. Plants imbue the space with natural beauty and a warm embrace. Pristine sunlight permeates the space endowering the plant life and breathing a sense of freshness to any baby shower venue here. White walls accent the brown wooden floor, and beams with black upholstery complementing the scheme eloquently. Vibrance exudes in this Peerspace venue with its warm embrace.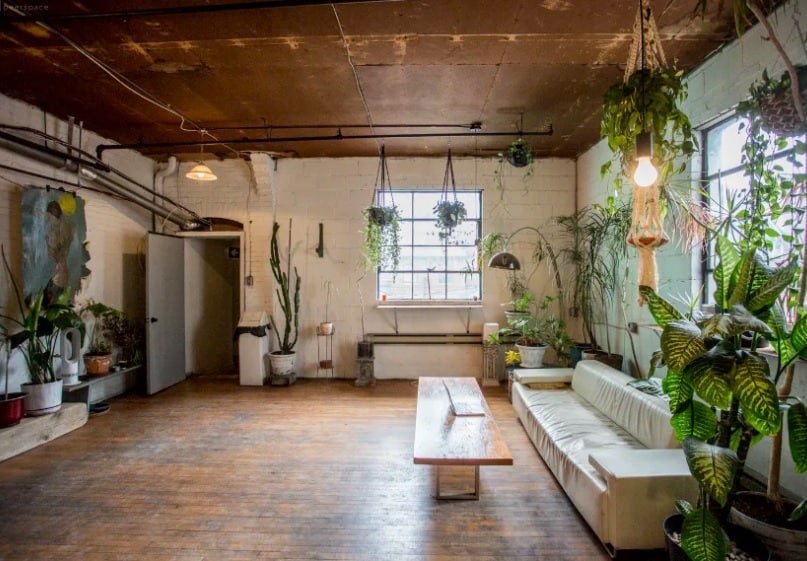 Baby shower venues in Toronto must be attracted to the leitmotif of nature. This next space exudes yet more flowery plant life. This time, it boasts a rustic wooden theme. Exposed white brick walls refracting the natural sunlight as it imbues the space in every room. This warm and cozy location comes with one final showering gift, the rooftop terrace. Overlooking the Toronto skyline, this terrace promotes the magnificent beauty Toronto has to offer. It elevates the individualistic character of the indoors to levels of extreme splendor.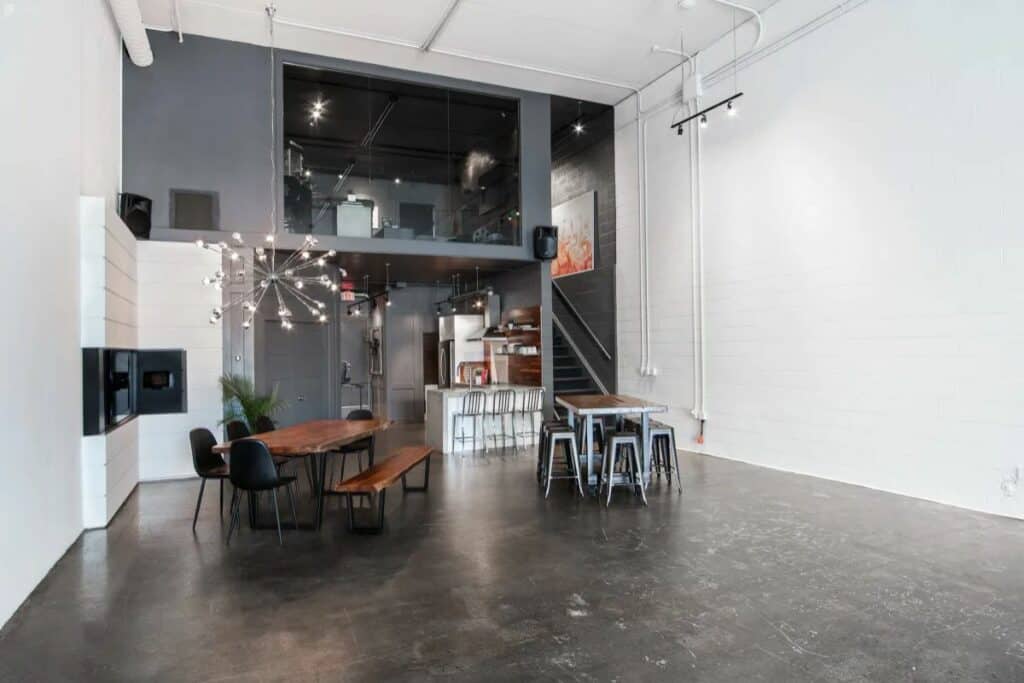 Black or white is not just a Jackson statement that proves momentous even today, but a statement by the interior designers of this next venue. With white walls encompassing dark wood, modernized upholstery, and amenities, luxurious décor dominates the quality of the furnishings. The multilevel design gifts a unique character to this baby shower venue in Toronto. Not to mention the large floor space providing an opportunity for expansion in the celebrations. Learn more on Peerspace.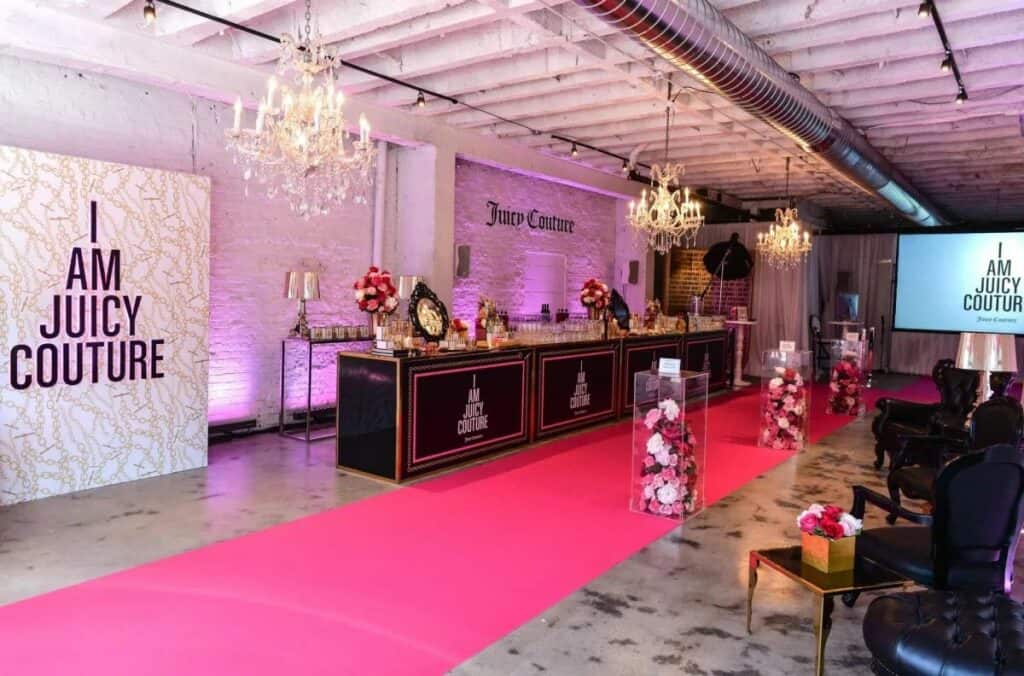 Pink, pink, pink. Let us hope that it will be a girl for this baby shower venue idea in Toronto. A fashionable bar provides distinct charm to the event. Gifting guests with a rustic concrete interior with its exposed ceilings and exposed brick walls of the other floors. Walking down this pink carpet upon entry might be the catwalk women have all been waiting for. Strutting into a modernized room filled with chic upholstery and accented features.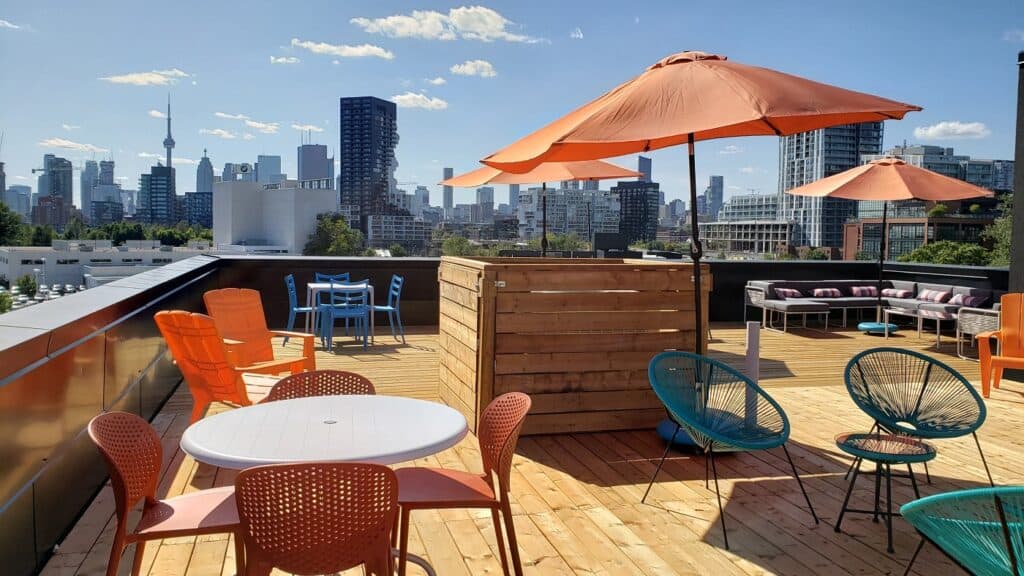 It is no question that Toronto has a beautiful skyline. And soaking up the summer sun while sitting in awe of the inspiring architectural city masterpiece does sound fantastic. This Peerspace rooftop venue has a vibrant heart saturated with wooden themes and a hint of casual refinement. The riverside and skyscraper backdrop serve as magnificent baby shower venue idea in Toronto. Perfect for when the sun is out and the Canadian heat finally arrives.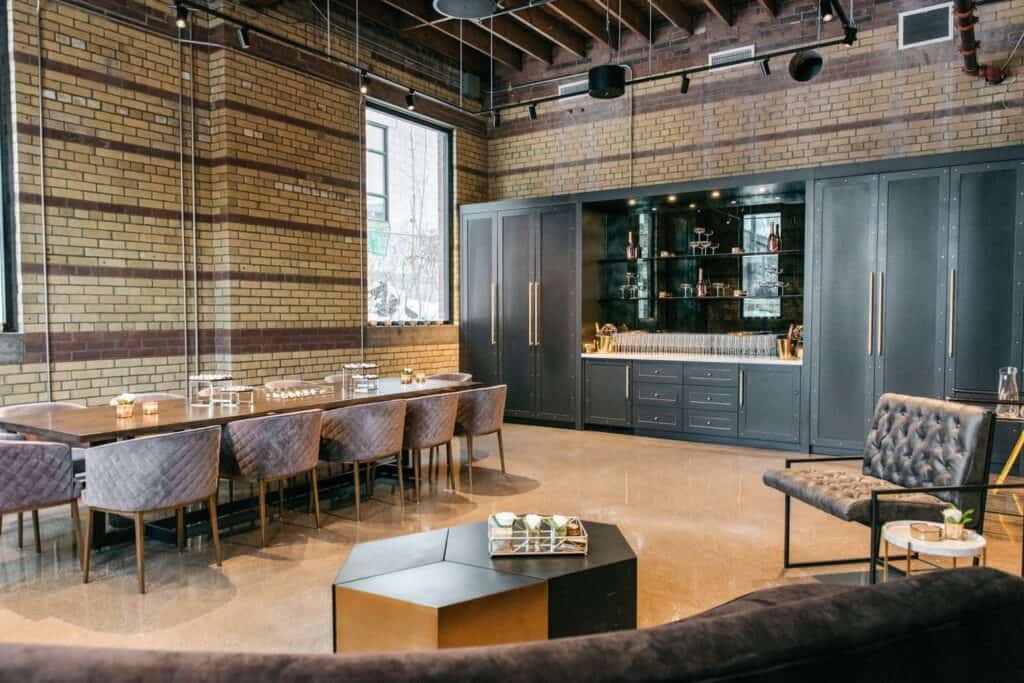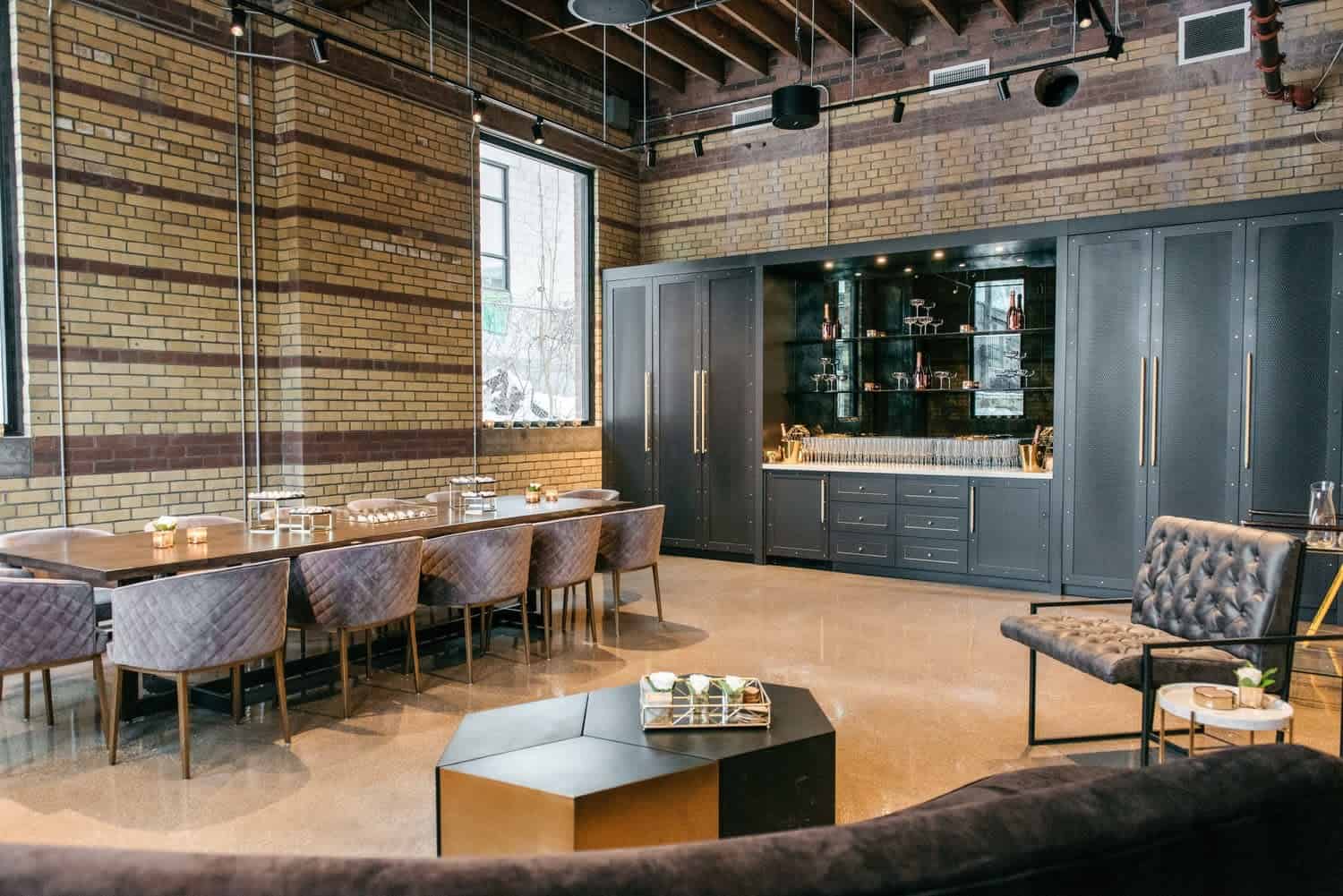 The elegance of this venue is accented by the luminous effect of abundant light flooding through the large windows. This historic venue sees an industrial nature complemented through exposed brick and an open ceiling. The modern artistic features contrast the maturity of the building, bringing a refined beauty to the venue. A baby shower venue idea in Toronto comes with a truly individualistic approach through this venue. Book it on Peerspace today!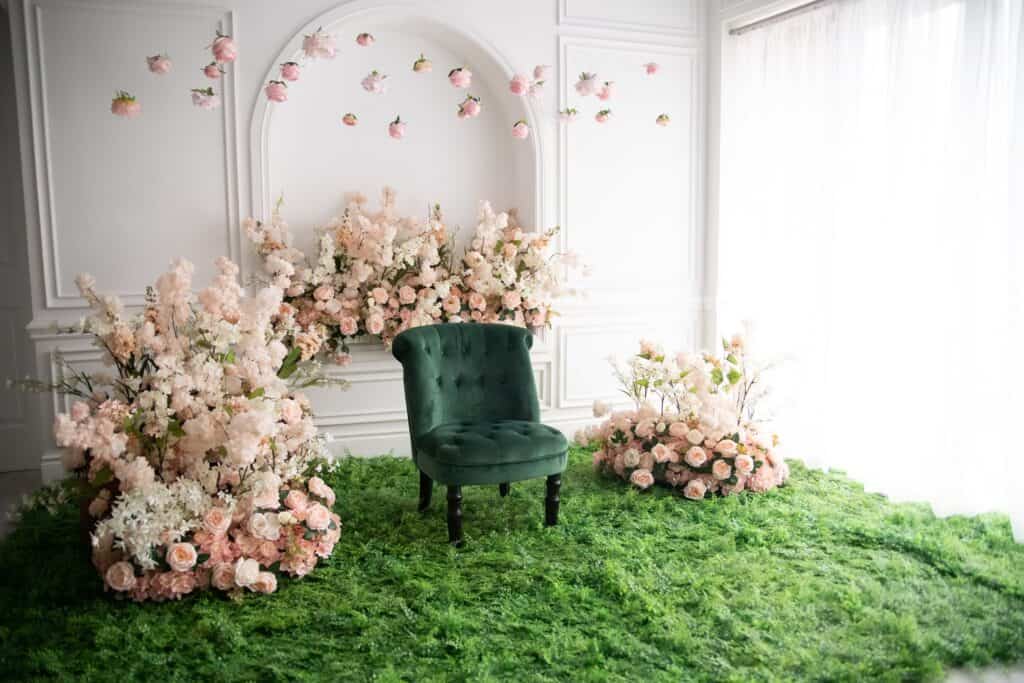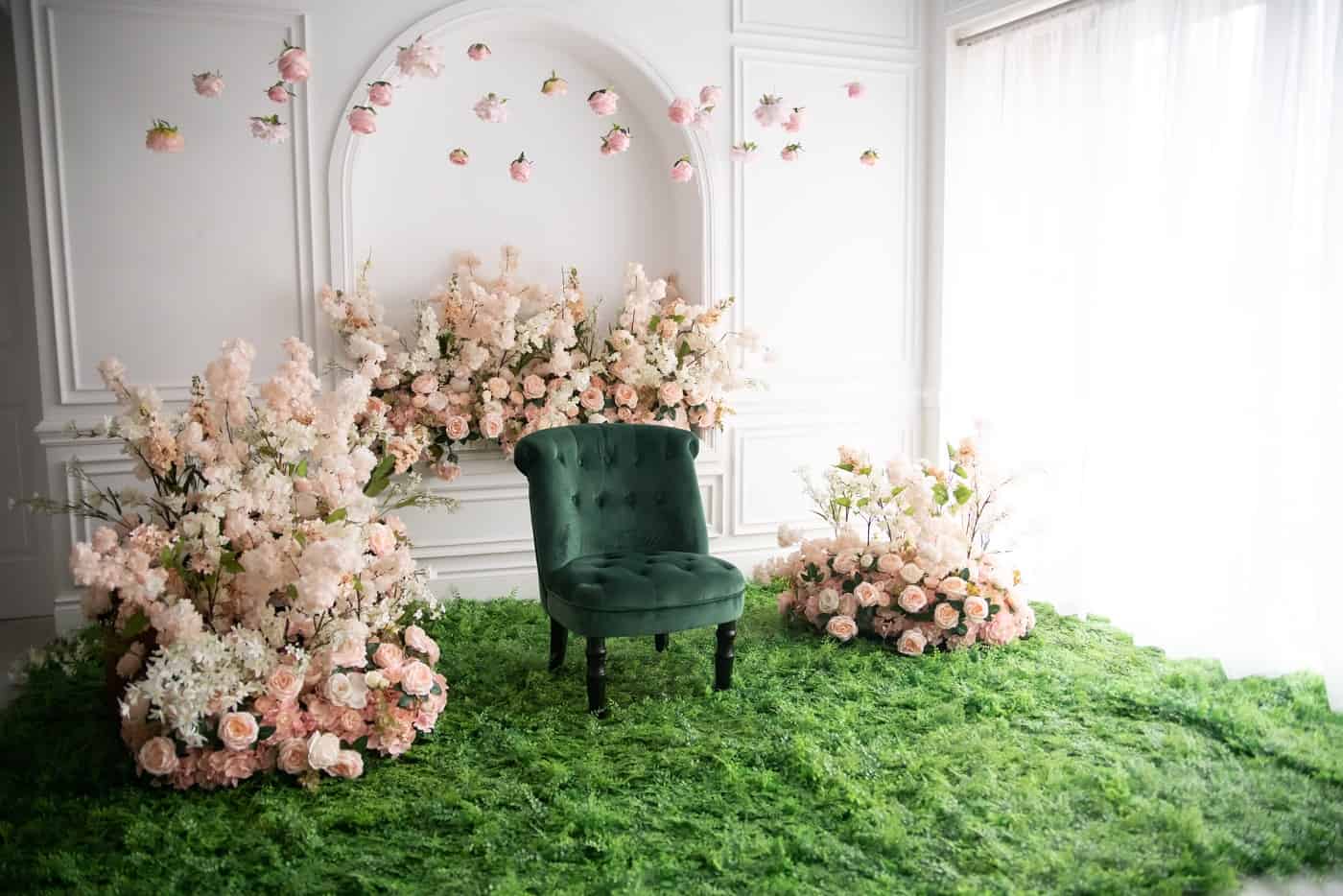 Flamboyant creativity perforates the air within this next venue. A baby shower venue idea in Toronto has been scaled up with modern simplicity. The well-lit space benefits from the natural beauty in its detailed furnishings. A hand-carved stone mantle within the white walls encompasses a bookshelf and arched seating cove. This creative design blends perfectly within the surrounding features and the double sliding barn doors can open to create a larger space. All below the silver candle chandelier exuding upper-class refinement. This Peerspace booking is a colorful and sumptuous location.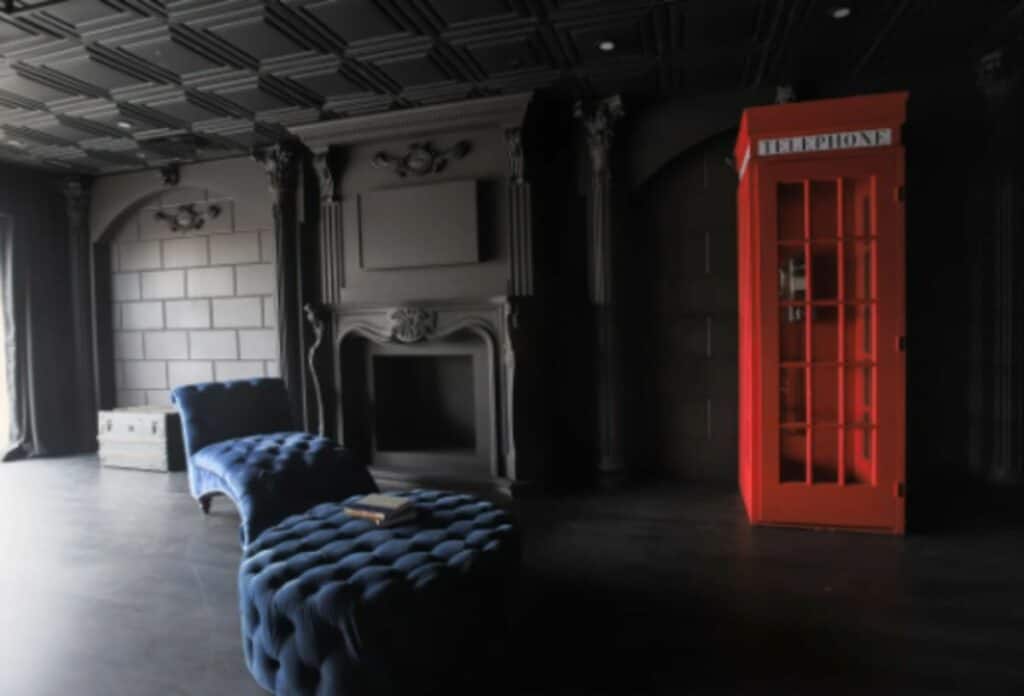 Although this space benefits from large windows that enable an abundance of light to pervade the room, darkness occupies the space. Consequently, it exudes a mysterious monochromatic character that sits above all others in terms of exceptionality. The clock wall and exotic artwork all build into a masterpiece drawing inspiration from Roman architecture. An aesthetically pleasing interior is accentuated through the grand double doors and hand-carved mantel, carrying detailed molding. This can be a baby shower venue idea in Toronto unmatched by any other. Discover more about it here.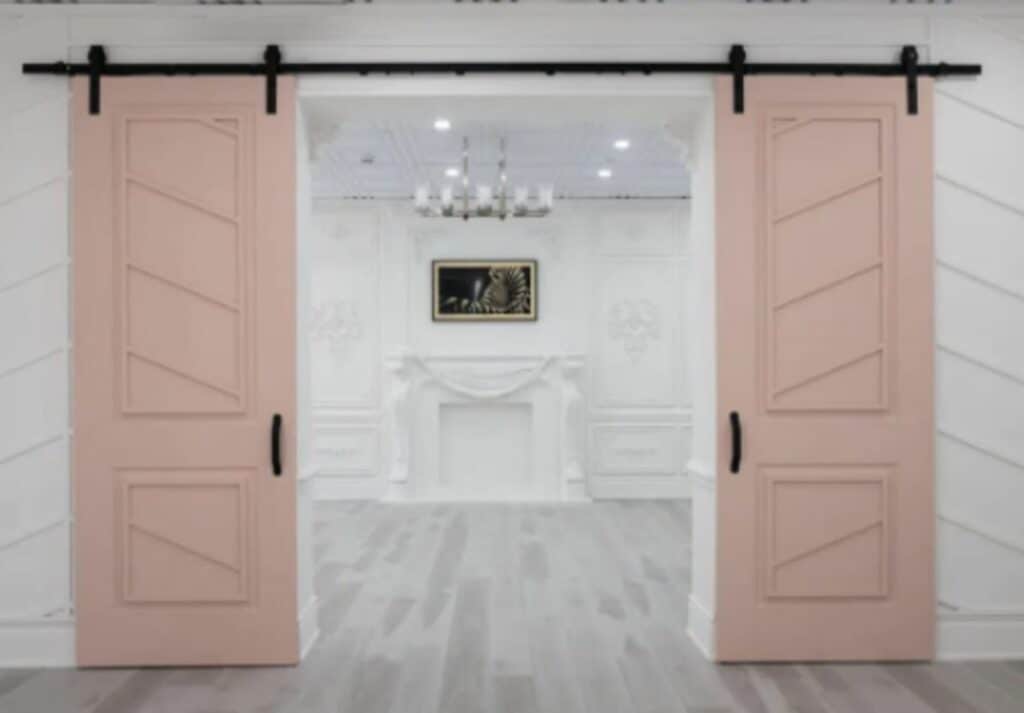 Pink returns, this time leading through to space lined by windows. The large rose gold barn doors open to multiple rooms expanding this space into an expanse of artistic wonder. The color scheme of white and black shapes the personality of the space. This baby shower venue idea in Toronto comes with white textured walls and hardwood floors for that modernized refinement. A space to celebrate life as the breath of life-giving light transcends through the expanse of glass.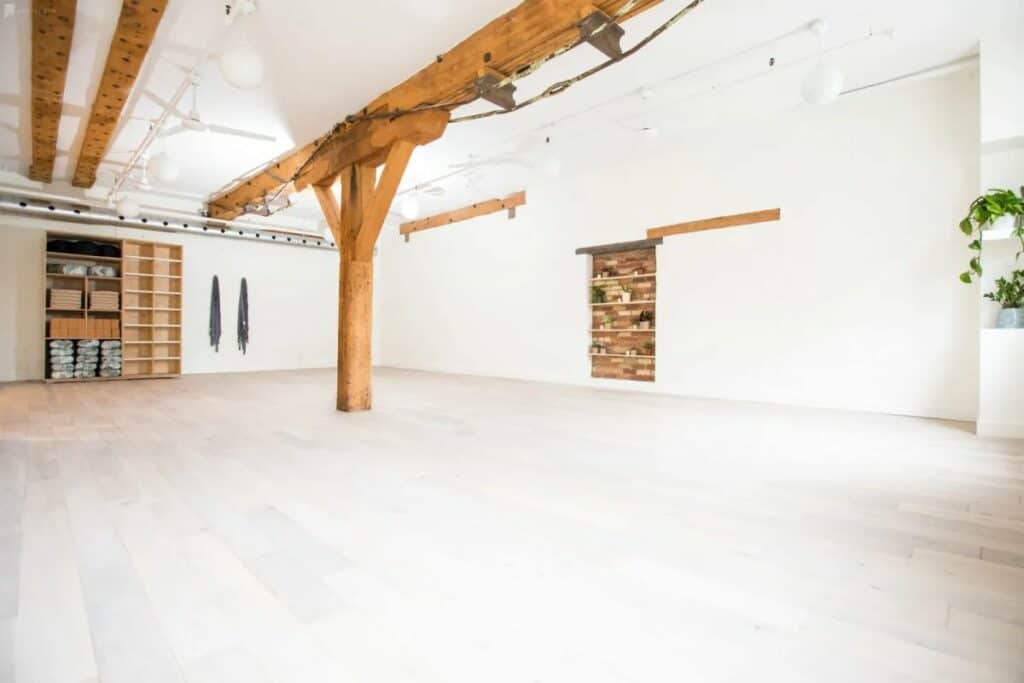 Finishing the list is a wooden forest of beams and high ceilings. Any baby shower venue idea in Toronto needs its pleasing aesthetics, and this venue has them. Built in 1880, history runs through the veins of the white brick walls. Any historical character within the confines of the rooms is complemented with its modernist features. Classic upholstery gives way to artistic furniture filling the multitude of rooms. The abundance of windows let light suffuse the air, refracting light ornaments and wooden beams within the tall ceilings. All amount to a creative premise of vibrance through a baby shower event in this Peerspace venue.

Get together somewhere better
Book thousands of unique spaces directly from local hosts.
Explore Spaces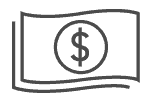 Share your space and start earning
Join thousands of hosts renting their space for meetings, events, and photo shoots.
List Your Space