11 Beautiful Micro Wedding Venues in Seattle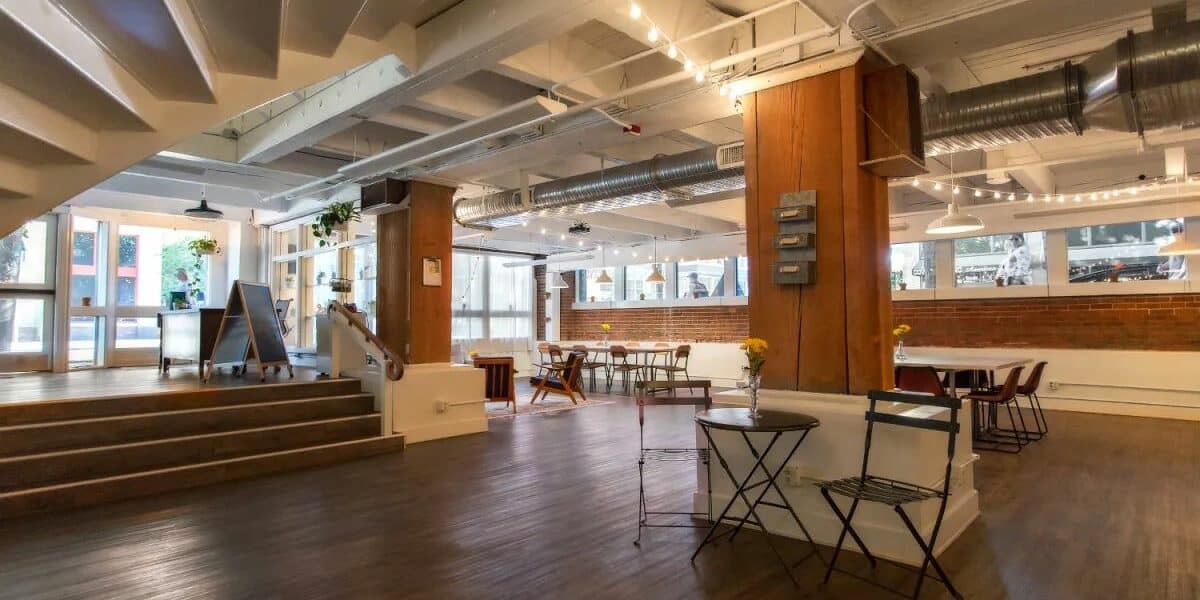 Seattle is a fantastic city in the spring and summer. From games starting up again at T-Mobile Park to strolls along the water, there's so much to be enjoyed. Due to great weather and freer schedules, spring and summer are peak wedding seasons across the country, and Seattle is no different. Many couples ready to wed have forgone the traditional huge celebration and opted for a micro-wedding these days. For those unfamiliar with the trend, micro weddings are a regular wedding in jubilation, just shrunk down to a smaller size. If this sounds like exactly what you have in mind for your special day, we've got 11 beautiful micro wedding venues in Seattle lined up and ready to impress.
You'll notice that all of these stunning venues are available to book through Peerspace. Peerspace is the largest online marketplace for event and production venues. That includes, but is definitely not limited to, enchanting micro wedding spaces! And when you book a venue with Peerspace, you have the full support of the Concierge service. These logistical wizards can source and deliver anything you need for your big day, be it catering, bar staff, or furnishings. Now, let's take a look at some of our favorite micro wedding venues in Seattle.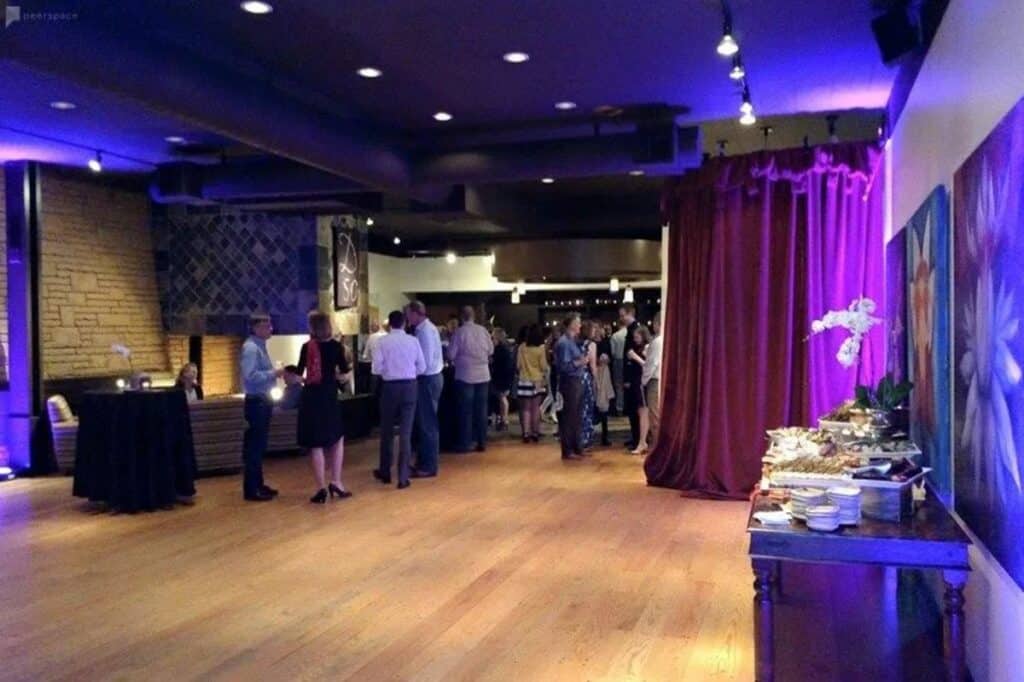 The hosts describe the space as a "charming, eclectic space… a blend of contemporary amenities in a rustic vintage setting with a clean, spacious interior." If you expect your petite party will want to dance the night away, this venue is perfect because it's available until 2 am! The hosts even offer an inclusive all-day Saturday wedding package. Learn all the wonderful details of this venue on its Peerspace page.
According to a Peerspace user who booked this venue, the space and host are both wonderful! "Always a good host! Everything was as described and Melinda was very very very much helpful! Amazing rental space!"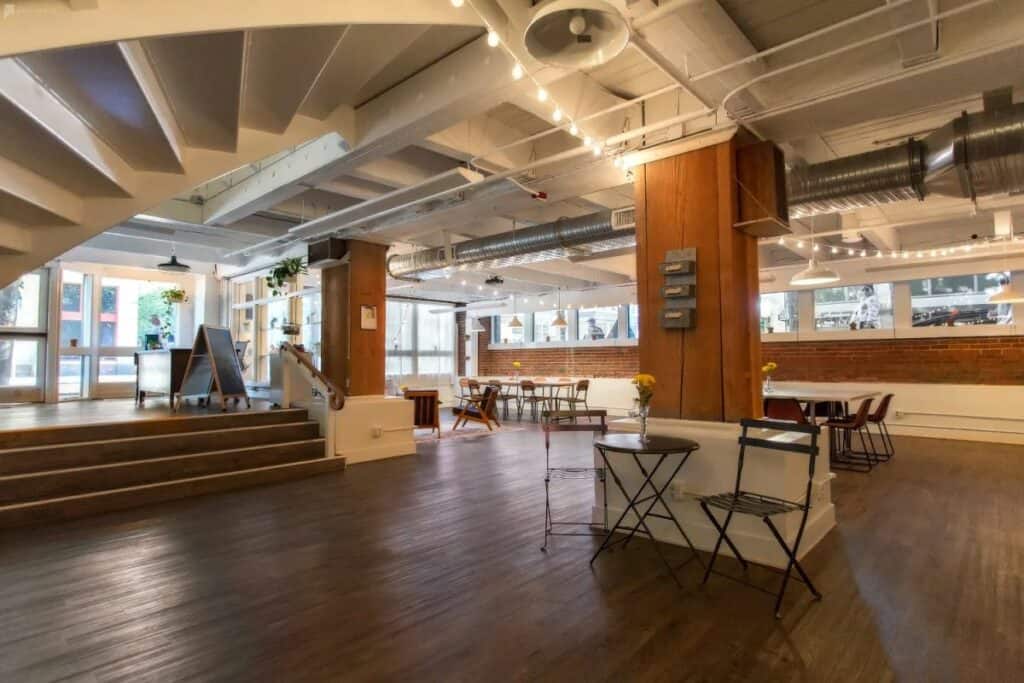 Tucked in a century-old building lives 3,000-square-feet of beautiful event space. This Peerspace venue is conveniently located in Pioneer Square, near great art galleries, trendy bars, and coffee shops. The seated maximum capacity is 50, perfect for micro-weddings on the larger end.
A Peerspace user who booked this venue for her event shares the following: "Sheila was super helpful through the whole event. She responded to several queries and helped us customize our table setup. At the time of the event, we had a lot of help with the music equipment as well. The event space looked great in the evening. Would gladly recommend this place."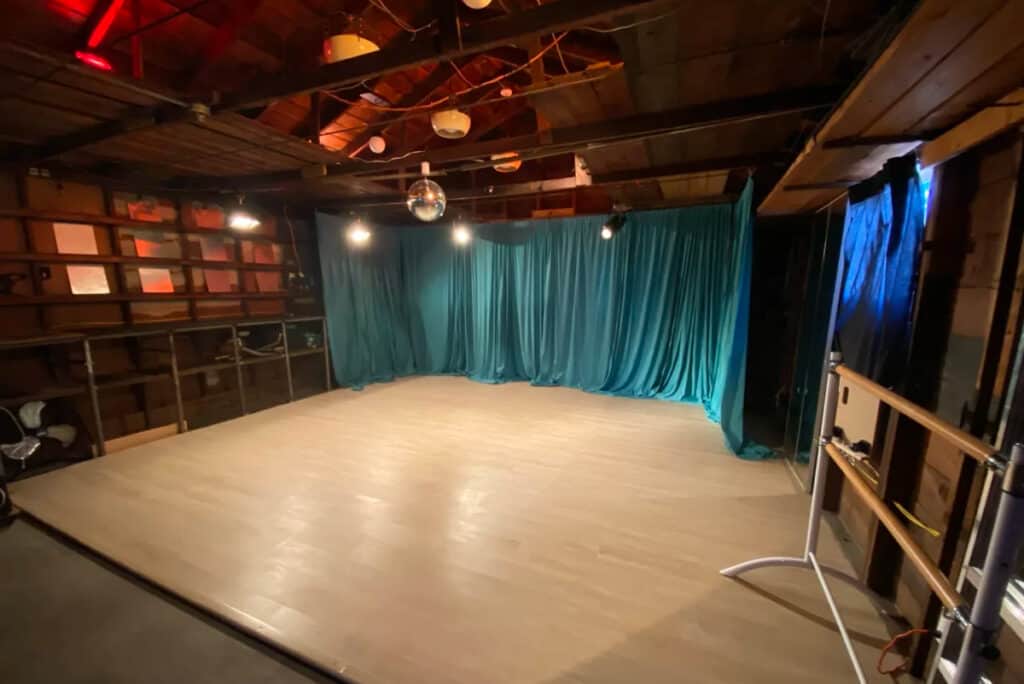 If you're looking for hassle-free micro-wedding venues in Seattle, this just might be it. Located in the heart of Greater Duwamish, this rustic wood-clad metal shed is known for being built by hand by a local Black artist ironworker. This is a unique minimony spot, with the disco ball begging for an endless night of dancing.
One Peerspace reviewer made the following observations: "Wonderful and clean space with an array of lighting options. Host was also accommodating." Book it here on Peerspace today!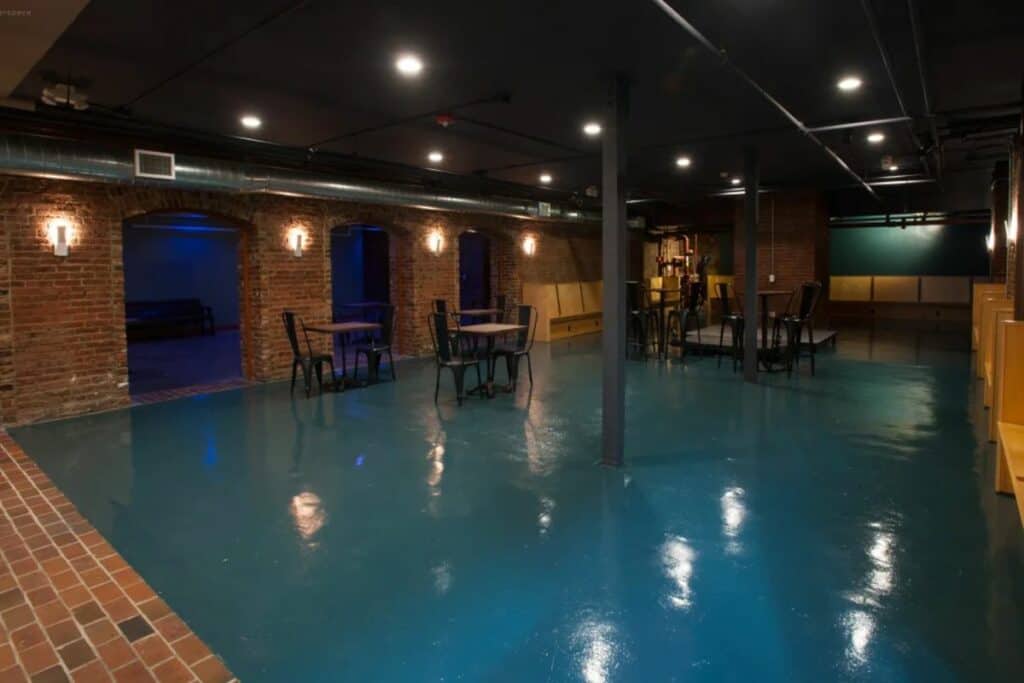 For many planning micro-weddings, there's one core tenant: keep it simple. And that's the beauty of a small ceremony; you gather just those you're closest to and leave the extravagance to the celebs. If this resonates with you, this historic venue may just be the perfect place for your special day. The location includes multiple per-person meal options, from light hors d'oeuvres to full meals. With moody lighting and a beautiful brick accent wall, the tone of this Peerspace location is that of casual sophistication.
According to a Peerspace reviewer who booked this venue for a party: "Beautiful space for such a fulfilling night. Staff was super friendly and helpful. Really made the whole process wonderful. Would definitely recommend this space in the future."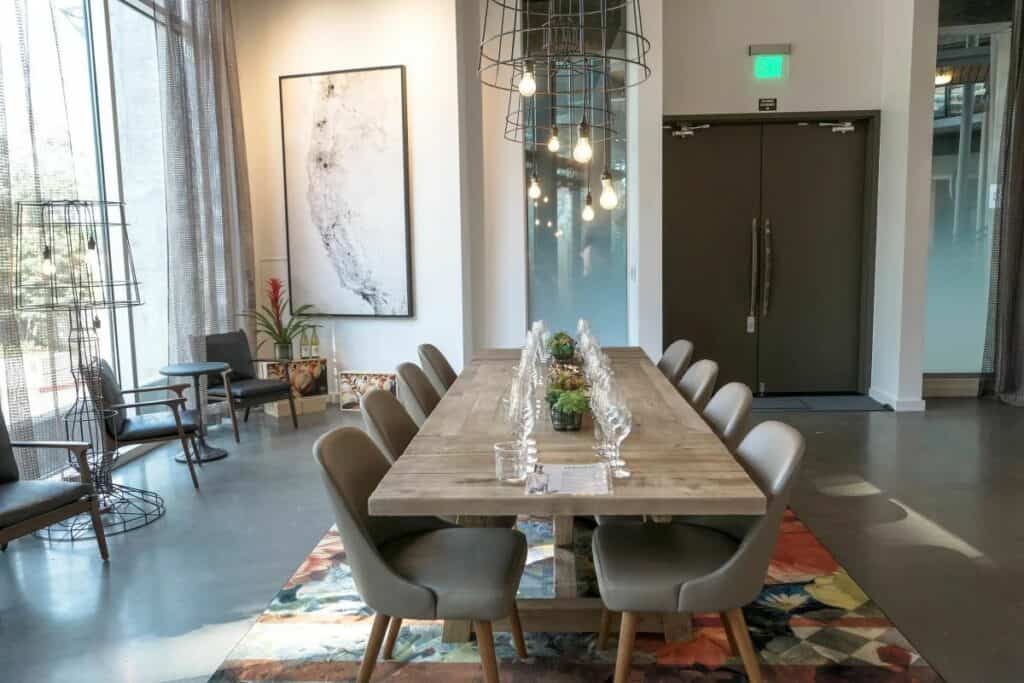 Here we have a stunning location that is quintessentially micro-wedding in being petite and totally chic. Wedding candy is cute and all, but if you really want to impress your guests' taste buds, how about a private wine-tasting experience? The Peerspace host will work with you to put together a custom package with a wine consultation and "vinotyping" experience.
As one delighted guest described their experience: "We had the absolute best experience hosting our small wedding reception at Great Wine this November. Devin was beyond helpful and super responsive throughout the weeks prior and went above and beyond to meet all of our requests. The wine was great and the space was beautiful, and we were able to customize our set up. I work in hospitality and would say I have high standards and it really exceeded my expectations. Thank you to Devin for all that he did! Highly recommend."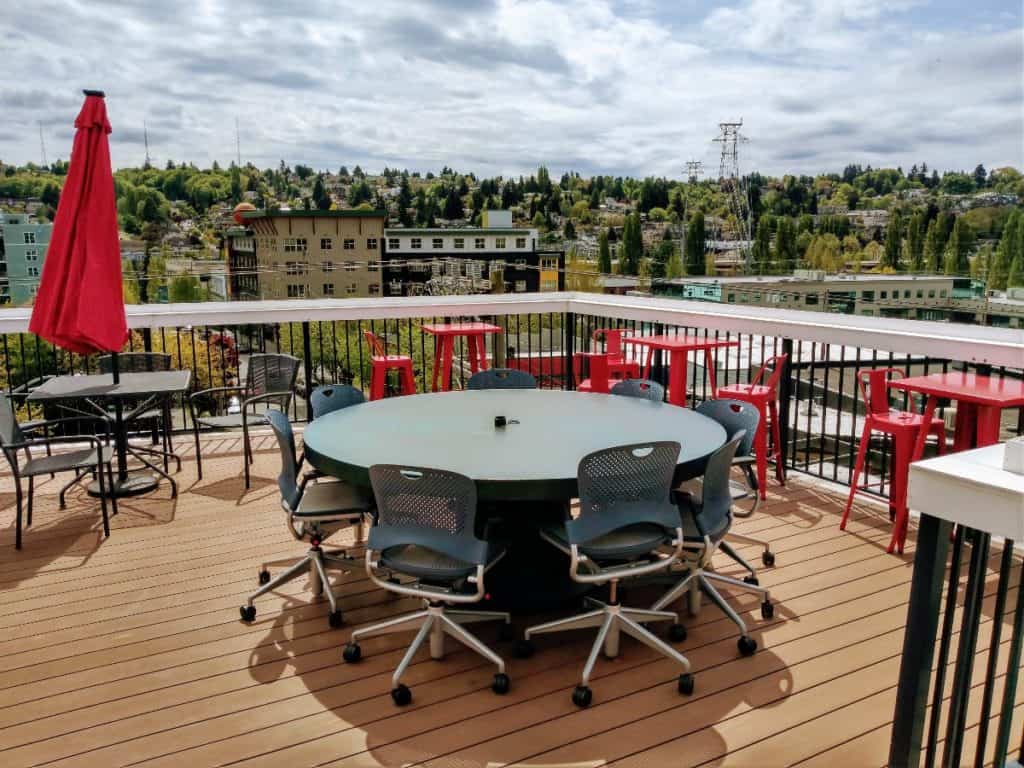 Let's say you're the courageous type. If you are, one way to prove it is to have an outdoor wedding in Seattle. Those sunny days are warm and beautiful, but rain is, of course, plenty common. Should you be so bold, this gorgeous rooftop deck in Fremont is a fantastic place for a small casual wedding ceremony. It has great mixed natural and city views and room for up to 30 people seated. The deck conveniently has movable furniture for flexible changes throughout the celebration at this Peerspace venue.
This is one of those venues that gets lots of love from the Peerspace community! Which this review demonstrates: "We had a fantastic party at the ShiftUp venue space – colorful interior, high ceilings, plenty of space to move around and set up a bar, DJ, appetizers and a taco bar. The rooftop deck was a lovely place to cool off from the contests and dancing downstairs. Guests commented on what a unique space it was – I think the venue's uniqueness really enhanced the fun time that was had by all. Eben was really easy to work with and accommodating throughout the entire process. Definitely recommend this space for an event."
Nestled in Rainier Valley lives an absolute gem. This cozy Peerspace location is a timber cabin-like building in a sweet little garden. Both the garden and building have a beautiful rustic aesthetic that's both casual and stylish. The space is best for parties of around 14, perfect for the reception of a modest micro-wedding. Though it's a little getaway, you don't have to go far outside the city to find it; the location is just a 10-minute walk from the light rail station.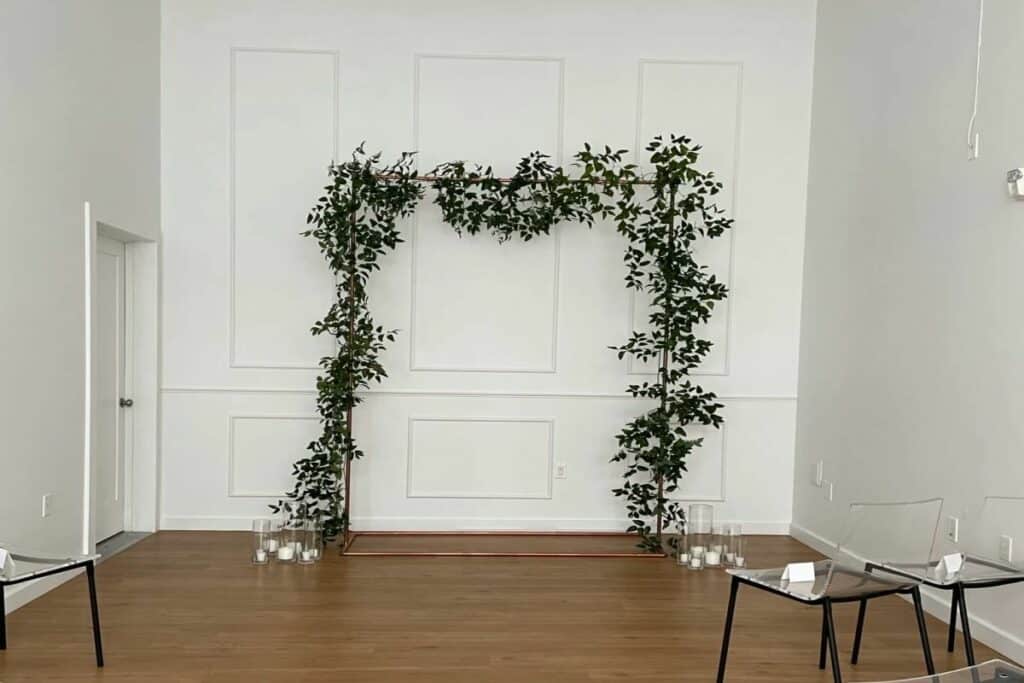 Up next, we have one of the smallest micro-wedding venues in Seattle that's absolutely perfect for an intimate ceremony with just those you're closest with. The venue has gorgeous hardwood floors and crisp white molded wall paneling that evoke sophistication in the little space. All you need are flowers, and this space is ready for a tiny ceremony. Alternatively, the great lighting in this cozy Peerspace venue makes it ideal for wedding photography.
According to a bride who utilized this space for her big day: "Lauren and her husband were super kind and accommodating for my small elopement. They helped me set up and everything. I loved their cute small venue and it was perfect and so intimate. I would definitely book again"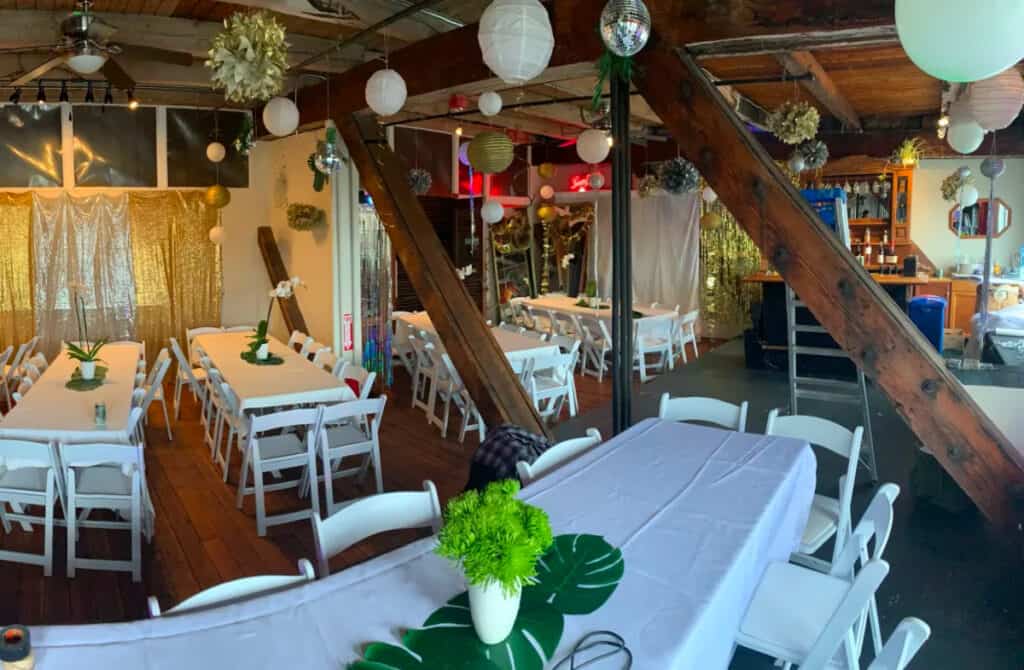 Just because a wedding is small doesn't mean it can't be a high-energy party. If you know your guests will want to boogie down, why not pick a venue steeped in history and ambiance This historic mixed-use space has plenty of seating, a retro-rustic decor scheme, and allows you to use their bartending service or bring your own for no added charge! Rather than having your ceremony and reception in separate locations, you could host it all here in one Peerspace venue!
A Peerspace reviewer who booked the tequila lab for a party shared the following: "The Tequila Lab was great! This was the 2nd time renting this space and we will definitely be back again. Lisa and Sven were very responsive and made the entire experience quick and easy. The view of the city is great and the sound system works great. Can't wait to go back!"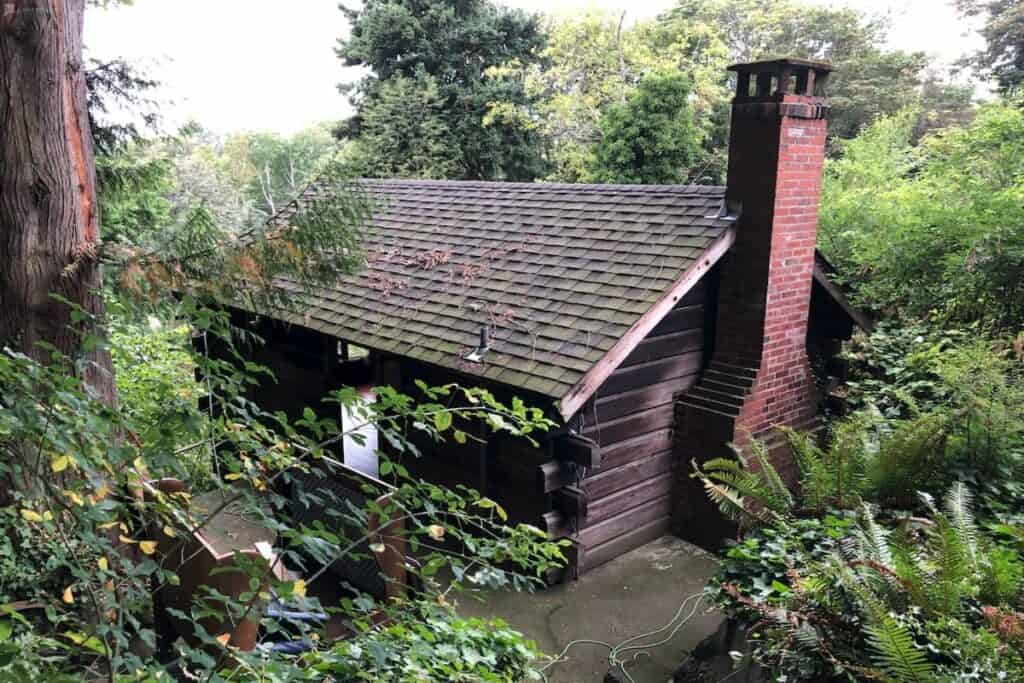 One of the most unique micro-wedding venues in Seattle is this authentic 1900s log cabin. The cozy cabin can comfortably fit eight people inside and 25 outside in the rustic natural garden area. If you're interested in having a wedding immersed in both history and nature without having to leave the city, this is the perfect Peerspace location. Plus, it's one of the most affordable micro-wedding venues on our list.
This cabin is popular with Peerspace users for events and productions alike! Most reviewers comment on the amazing space and equally incredible host, like with this review: "It's perfect for that old cabin feel. I shot a scene for my film there. Lou is awesome and helped wherever he could prior to the shoot. I would film here again in the future."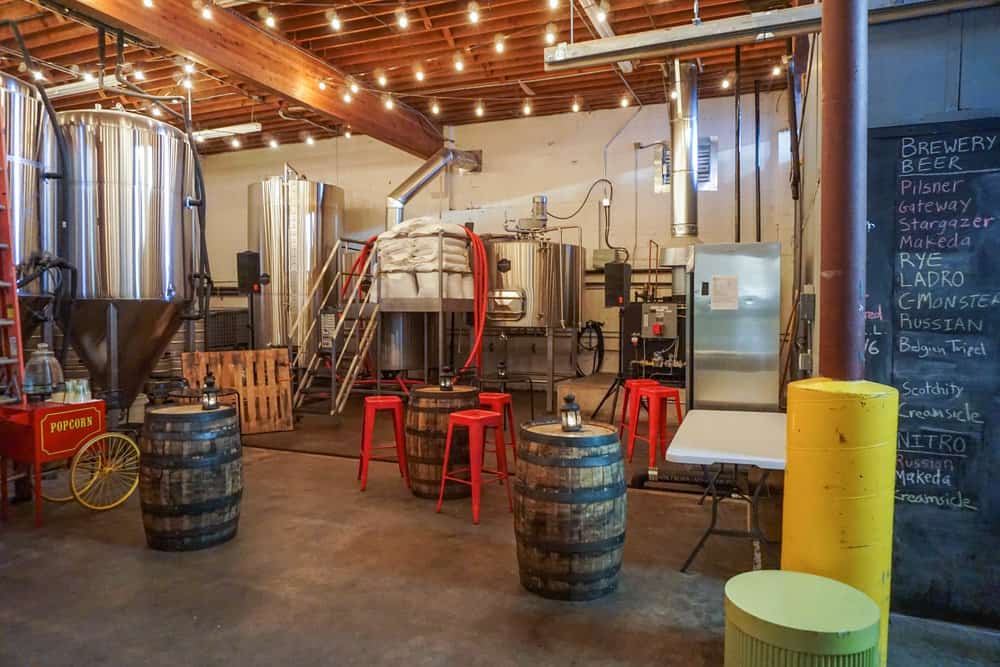 Our final option for micro-wedding venues in Seattle is a fun one. Some people choose to go small for their special day to keep it casual and light. One way to do that is to host your ceremony and or reception in a glimmering brewery. Located in North Queen Anne, this local brewery touts barrel tables, photogenic brewery tanks, and stylish bistro lights. The space can accommodate live music and even has space for a hired food truck. If you and your's are beer enthusiasts, this just might be the perfect relaxed location.
According to a Peerspace reviewer: "Very nice and unique atmosphere. Great for events, especially Rachel who was very supportive. Easy to contact and great to work with. Would recommend!" Book it here on Peerspace today!
Find micro wedding venues in Seattle with Peerspace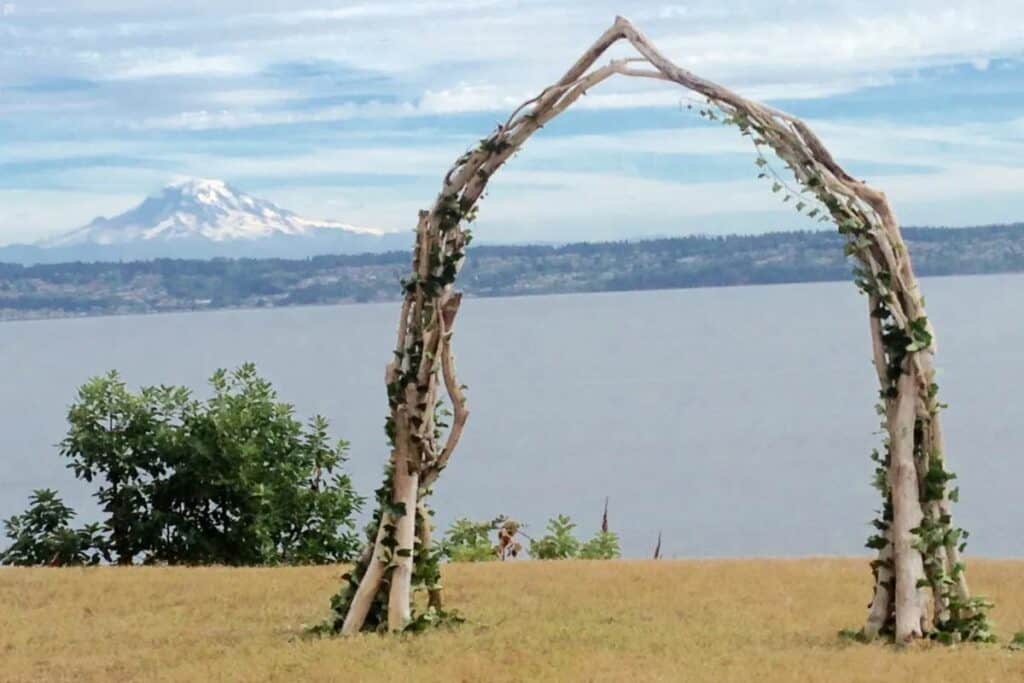 When you're looking for a dream venue for your micro wedding, don't settle for any old tiny space! Rely on Peerspace to help you find the perfect venue that matches your style and your budget. Simply check our site for micro wedding venues in Seattle that capture the spirit of you and your loved one.
Browse each listing's photos, description, past user reviews, and add-on services. And remember, if you need anything extra, consult the Concierge service. After all, a micro wedding can still make a major splash!

Get together somewhere better
Book thousands of unique spaces directly from local hosts.
Explore Spaces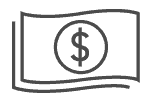 Share your space and start earning
Join thousands of hosts renting their space for meetings, events, and photo shoots.
List Your Space