Christmas Photography: What To Know & How To Nail it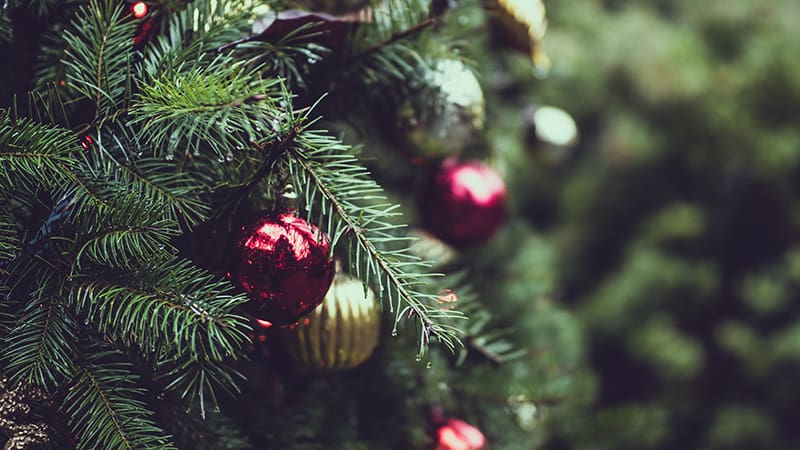 Christmas brings home a sense of warmth, togetherness, and love. It requires serious efforts to treasure these emotions in a timely fashion. It's your story to tell, so pick up on all the details that catch your eye to narrate a musical, heartwarming one. And if you know how to truly capture the spirit of the season (we are talking beyond the Christmas tree and lights here!), you end up savoring all the moments and traditions that make Christmas the perfect family holiday. So, here are a few Christmas photography tips to elevate your photography skills this season.
Outdoors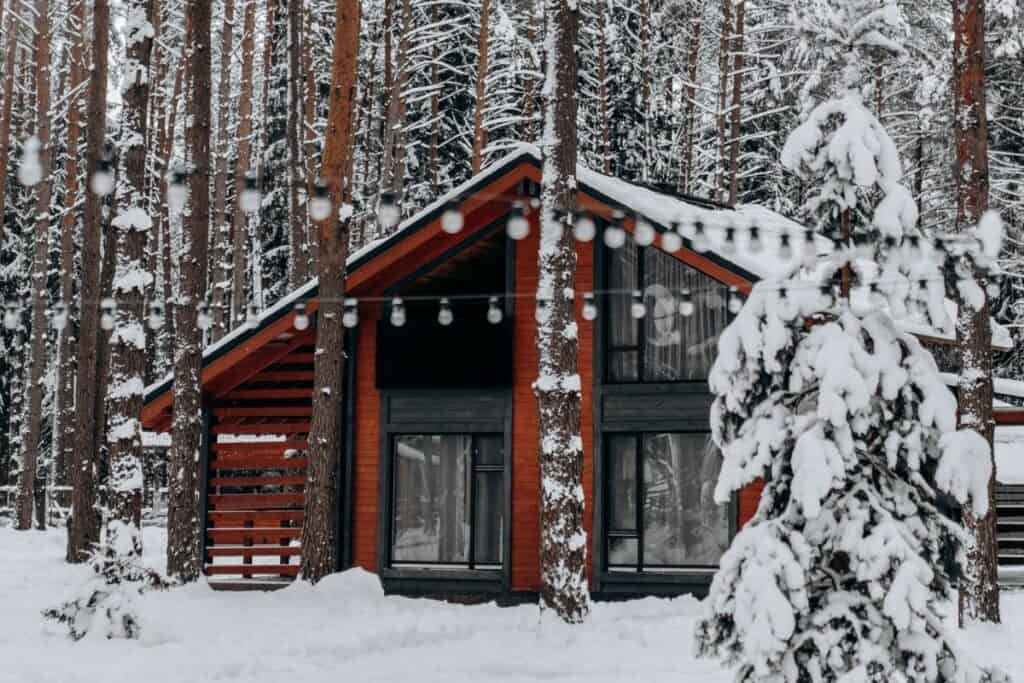 Whether it's a bright afternoon or a chilly evening, you can shoot some gorgeous Christmas photos outside. A beautiful blue sky with snow on the ground and some fir trees around make for a picturesque background. Also, it's a good opportunity to take some action shots of a family playing in the snow or portraits of rosy-cheeked kids. Homes and shops with colorful lightings and props turn out to be excellent backdrops — make sure to seek these out. 
To capture the best of both worlds, shoot around late afternoon and towards sunset, so there is still enough ambient light to capture some color in the sky. And, of course, include some of those brightly lit Christmas lights. This will help you achieve a happy medium between subtle darkness to bring out the vibrancy of the lights, just enough to show the details. If your outdoor is warm and sunny, use that natural light and add just one holiday-themed element to bring out the Christmas theme.  
Indoors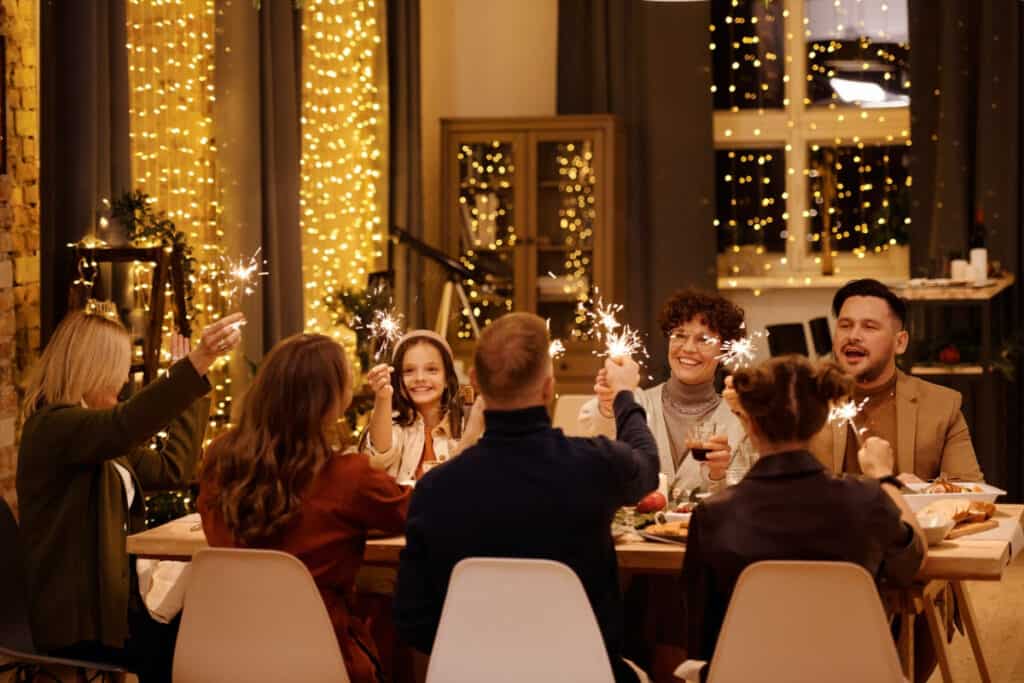 People are really pumped about Christmas decorations, so it's essential to click pictures that bring out this enthusiasm. Alternate between wide and close-up shots to capture the overall scene and details of the creative decorations. For traditional family pictures, try your hand at faceless portraits too. It's a perfect chance to take candid, in-between moments where your subject isn't looking at you directly. Believe us. These spur-of-the-moment shots feel relatable and honest.
The holiday season is a time where everyone brings their fun and cheerful selves out. Step away from the classic smile into various camera poses and get up real close. Be alert and anticipate smiles. Switch your camera to burst mode (continuous shooting) to ensure you don't miss a good shot. To really document the mood of the festival, photograph objects that instantly remind one of Christmas—like the green and red wrapping paper, the silver plastic ornaments, the decked up fireplace, and of course, the soft fabric of the woolen socks.
Christmas photography: light it up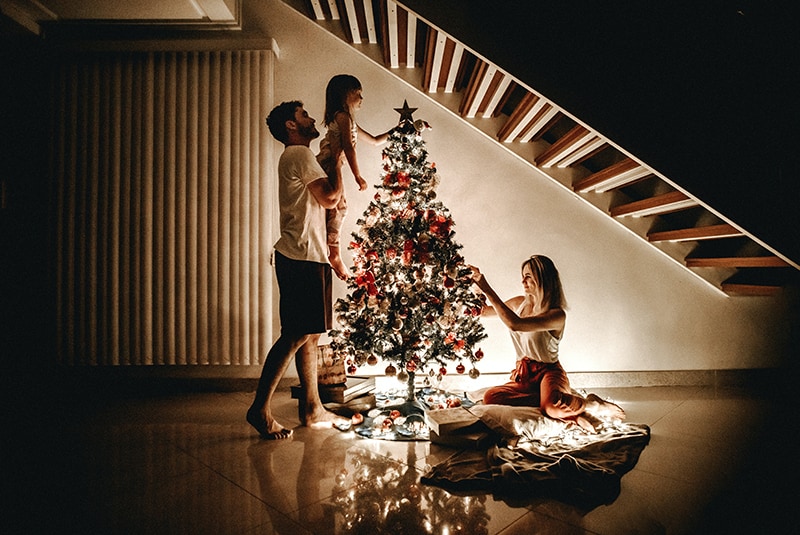 Lighting is one of the most important parts of good pictures and can make or break them. Pay attention to the colors present around you. It is imperative to correctly set your white balance for wonderful white Christmas photography lighting with indoor Christmas lights. The higher the Kelvin number, the cooler the shots appear, but this differs for every house. If you are still learning your way around white balance, most cameras have efficient presets which will help balance out the colors.
If you need to use flash, be careful not to point the flash directly at the scene or your subjects. Your photographs could end up with harsh shadows in the background. Using a flash diffuser can help you avoid this issue. Don't forget that you can bounce an external flash at the walls or ceiling. Also, to enhance your Christmas photography, play with different silhouettes to paint a cinematic picture.
Work your camera right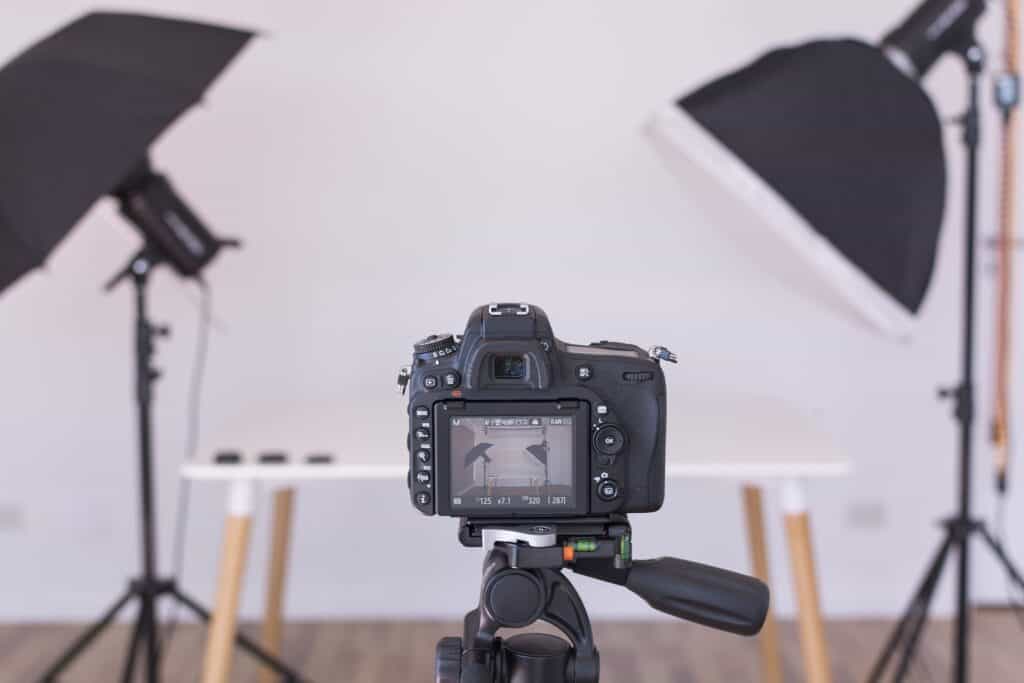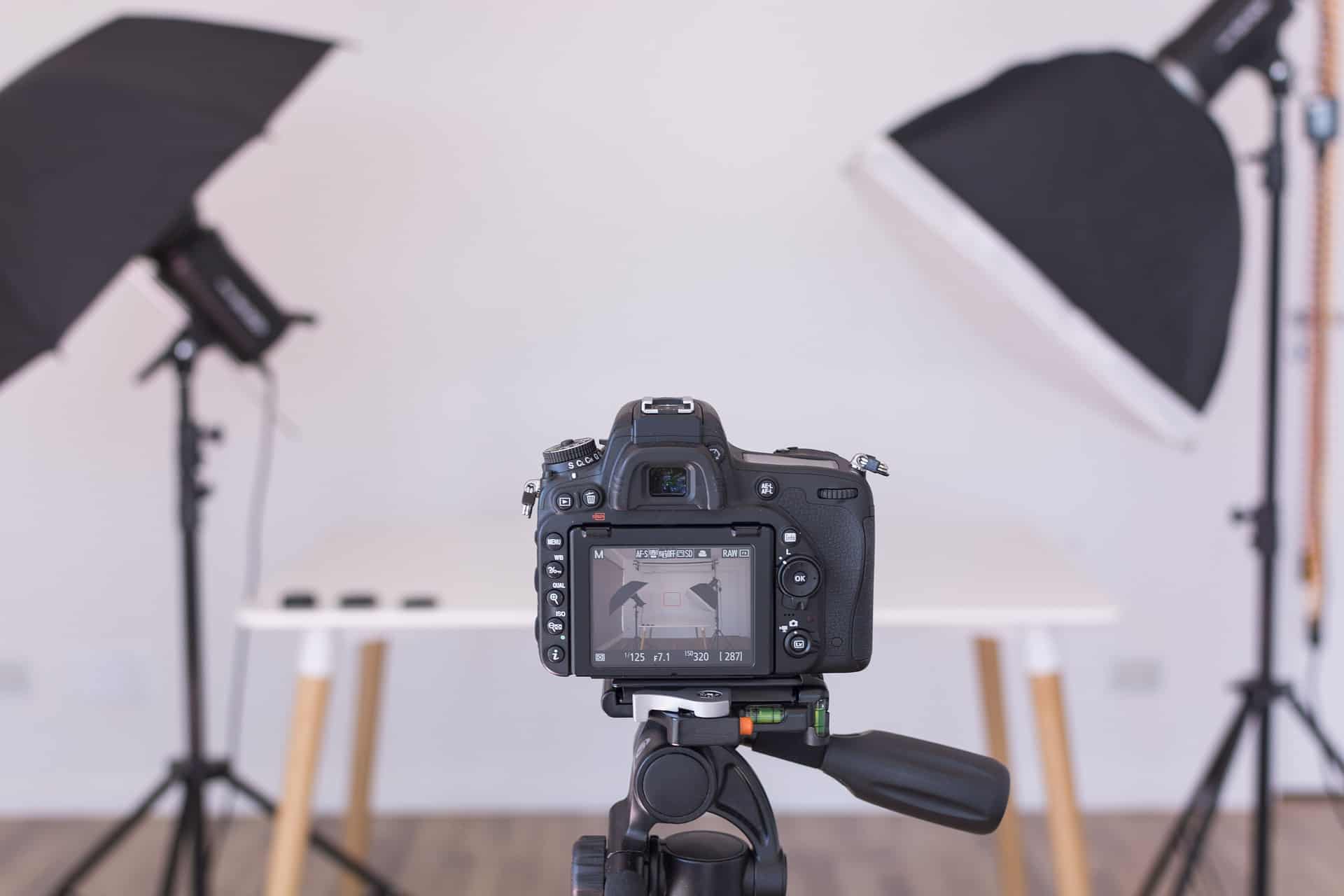 You can start with ISO at around 400. If the images are too dark, you can go higher, but the higher you go, you will introduce the more noise—however, on modern DSLRs, this isn't as big of an issue as people sometimes make it out to be until pretty high ISOs. Try decreasing the shutter speed when the ISO goes up. 
The wider your aperture is, the more light it lets in. F/8 is a good starting point. This setting also helps create a nice mix of image sharpness and background blur with Christmas lights in the backdrop. You have to be very accurate with your focus at shallow depths of fields, but low apertures can really make your pictures pop out. When using aperture priority, make sure automatic ISO is turned off.
You can either use a macro or an all-purpose wide-angle lens. A wide-angle lens is great if you want to get the whole house into the picture. At the same time, macro is useful if you want your camera to focus on a particular subject. Keeping your shutter speed low helps you keep your ISO low and create an image of higher quality as your camera is exposed to the light for a longer duration. For blinking lights, make sure that you increase your shutter speed to capture the full light cycle.
Reinventing bokeh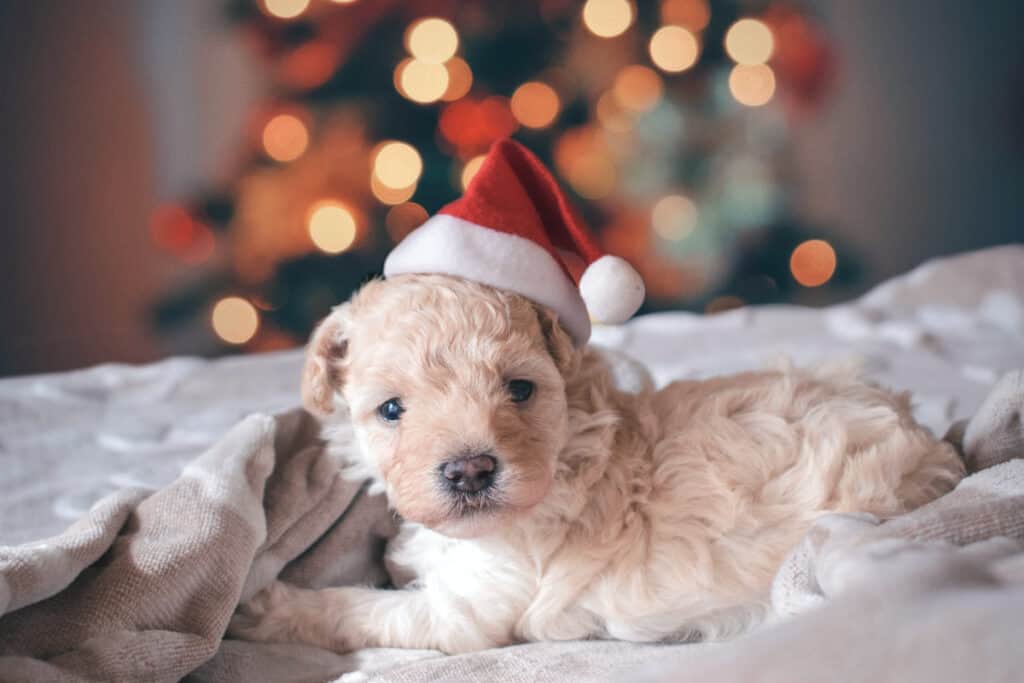 Bokeh is a purposeful blur that can bring a sparkling edge to your Christmas photography. A wide-open aperture is a must here. It will throw your background out of focus, and the lights will become luminous balls. You can make the balls look bigger by increasing the size between the subject and the lights. To obtain hexagonal patterns, close the aperture a bit.
Play around, and you will find something interesting to capture. Here, you can also think of a diptych to highlight complementary colors and angles. Also, change perspectives. Photographing at eye level constantly can make your picture look dull. 
Photography strategy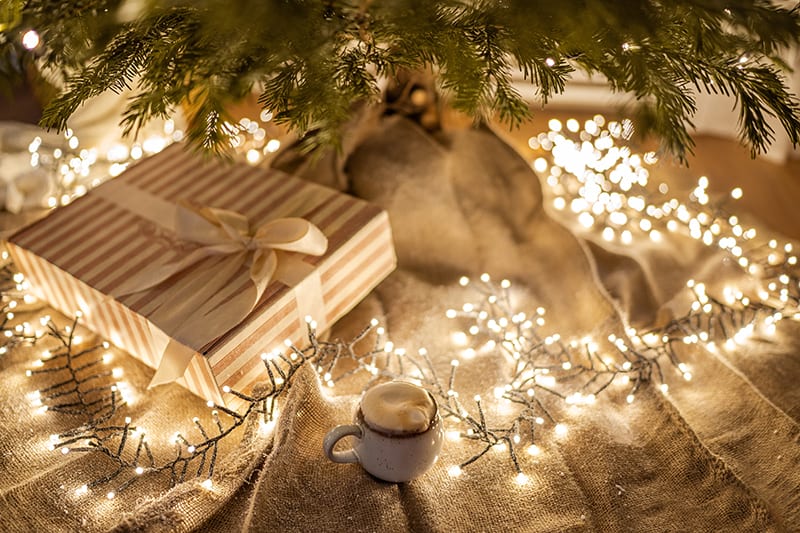 This day goes by quickly, and you wouldn't want to miss out on any of these special moments. Just don't click pictures when people are smiling and posing. Shoot them while they are in the kitchen cooking, setting up the table, or hanging decorations. You never know when such ordinary moments turn out to be timeless photographs. Christmas can be an overwhelming time to get burdened by too many scenes, subjects, and lights to get lost in. It's important to find points of interest among all the hullabaloo. Try to work around a minimalistic approach and de-clutter your images. Don't be afraid to get up close with your subjects. Fill your frame by either zooming in or moving closer. 
And the most important tip…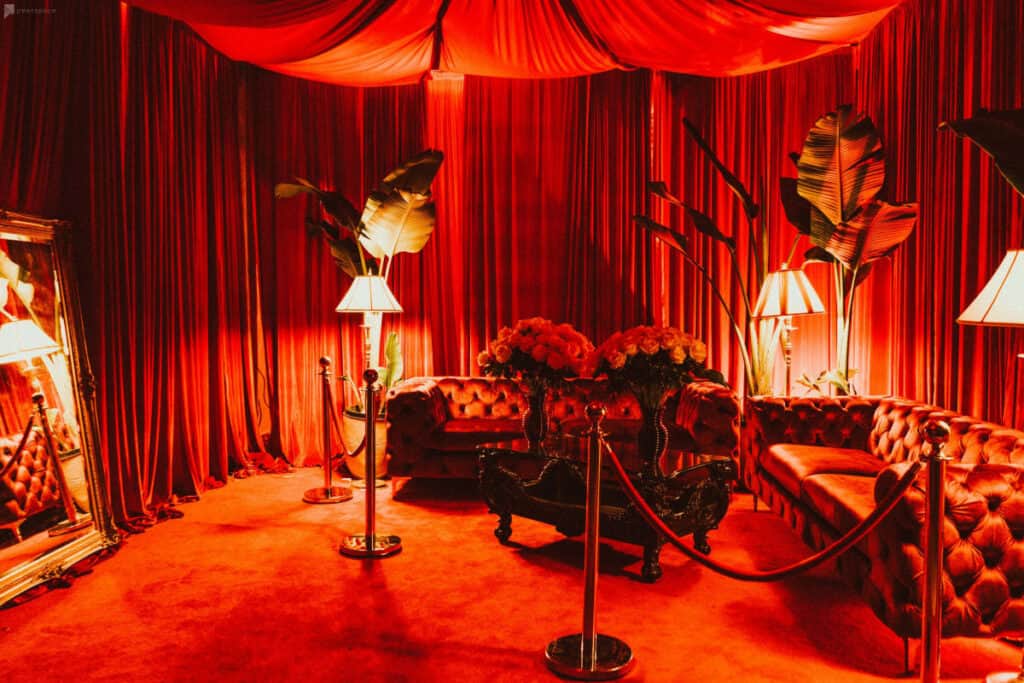 Don't forget to have fun! The more you live the day and experience every tradition firsthand, your pictures will feel more personal. Whether you are shooting for a client or volunteering as a family photographer, remember to capture everything in a way that sets your work apart from the usual Christmas photographs. A different angle, different color palette, or different subjects could easily make your art stand out.
While these tips will definitely help you achieve breathtaking images, you should ultimately trust your instincts and go for whatever works the best for you. So dust off those lenses and make your way to the perfect Christmas gallery! 
Don't forget; you can book a Peerspace venue that is already Christmas-y or that you can decorate with props and shoot. It's a fun way to change your surroundings and challenge your skills.

Get together somewhere better
Book thousands of unique spaces directly from local hosts.
Explore Spaces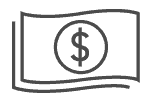 Share your space and start earning
Join thousands of hosts renting their space for meetings, events, and photo shoots.
List Your Space