The 8 Best Drone Videographers Shooting Aerial Cinematography in Atlanta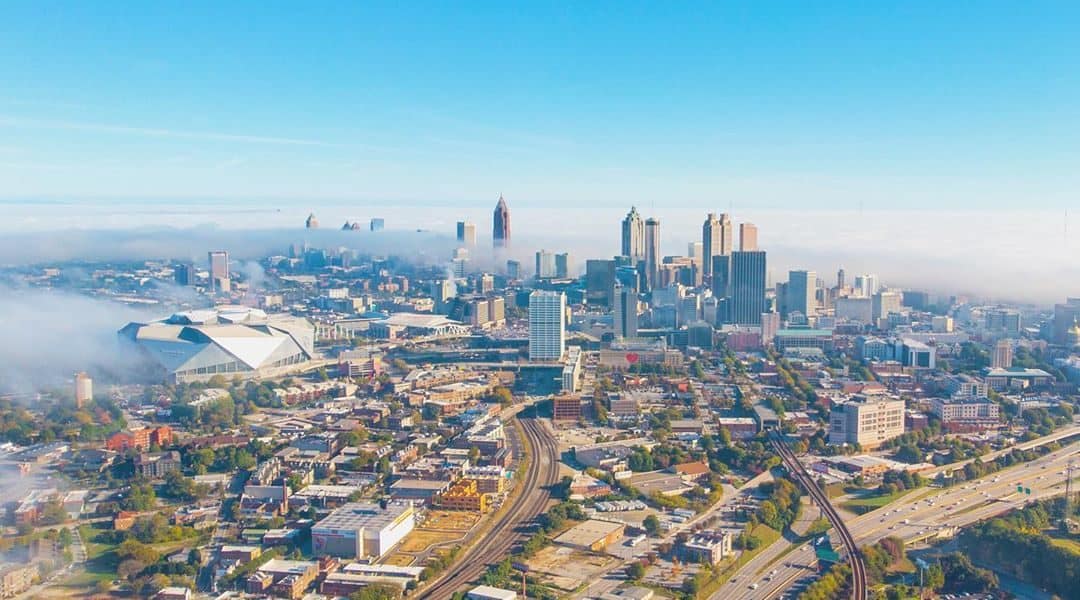 For the last few years, hordes of creatives have been flocking to Atlanta. Why? Because it's Hotlanta, and people are finally catching on. A booming center for the creative, tech, and culture industries, there's as much talent lining the ATL streets as there is any other big city in the world—maybe even more. Indeed, Atlanta's art scene is popping, strengthening the creative economy which, in turn, inspires more and more people to follow their dreams. Thousands of photographers and filmmakers call it home, but the world of aerial cinematography in Atlanta is full of life thanks to those helpful little bots we call drones. And these drone videographers have captured Atlanta like you've never seen it before. So, if you don't love ATL already, prepare to by the end of this list.


1. Bhargava Chiluveru with Chil & Co.
We feel like simply calling Bhargava Chiluveru talented would be an injustice. The guy is a visionary. Even outside of his Atlanta video production company, Chil & Co., which is a hub run and staffed by a diverse team of creatives, his work stands alone. He captures Atlanta not as it is, but as it can be in his mind, utilizing post-production techniques to do things such as split skyscrapers in half or warp the ATL skyline until it literally runneth over. Lastly, Bhargava is also a part of Atlanta's fourofour.co creative community: a group bringing Atlanta's creatives together.


Avem Aerials decided, at the very beginning, to beat the curve when it came to drones. Since doing so, the team of two—Tanner and Melissa Cummings—has shot some of the loveliest aerial cinematography in Atlanta and beyond. On top of their gorgeous aerial videos that make you feel like you're flying over ATL's rooftops and photographs that make you want to capture the overhead beauty of your own city, they also provide aerial data collection. As a result, they can render 3D mesh visuals of any structure for any construction firm that needs it.
There's no doubt Atlanta is full to the brim with creatives, and it's just one reason we love the city as much as we do. Explore the Power of the Mind creates some of the coolest and most unique videography we've seen in the country, much less ATL. From their short films to 3D shots of the city that pull you into them without the need for any unstylish pair of movie theater-provided 3D glasses. This is content that won't just inspire you to go out and shoot video yourself, but you'll end up wondering how exactly it's all been done. Curated Instagrams by creatives such as this are proof that digital media is more than just an art—it's the art of the future.


Self-taught photographer Tyler Nelson is a world traveler who calls Atlanta home. Constantly branching out into different realms of photography, he's taken everything from glorious portraits to sprawling landscapes the world over. As a drone videographer, he's always looking for the most interesting shots; be it overheads of Ponce Market or junkyards lined with abandoned school buses. Tyler sees the world as it is, and while doing so, captures it in order to inspire viewers to see new places, experience new things, and mostly, does so because he loves to.


Aerial cinematography in Atlanta—and all over the world—has some incredibly gifted filmmakers under its umbrella. Freelance photographer and commercial drone pilot Josiah Selvig is one of those. Part of creative agency Oust while also trying his hand at the Tik Tok world of filmmaking, he's captured some awe-inspiring things—from running waterfalls in Hawaii and empty skateparks to romantic weddings and frothy ocean waves. We should also probably add that his wife, Sarah, is also a pretty incredible Atlanta lifestyle photographer on her own merit. Hopefully you enjoy looking at their portfolios as much as we did.
Making films for almost a decade, cinematographer Joseph Peed has done work on short films, documentaries, music videos, and commercials. Even when he's not shooting for work, he's sending his drone up into the skies to capture wherever he happens to be at the time. He's shot everywhere from Puerto Rico and Joshua Tree to Portland, Oregon. We can't help but relate—why is it beautiful things make us want to take a picture before they disappear? Check out Peed's pages for more of his work, not to mention his on-point sense of humor.


He might be relatively new to residential life in Georgia, but Joe Funk's aerial cinematography of Atlanta and further afield, is already divine. Primarily an Atlanta portrait photographer, Funk actually got his start in the acting world. It was this, and the hunts for headshots that followed, that made him first step into the photographic world. In addition to his portraits, he also pilots drones and gets some killer shots while doing so. Check out his stuff. We can't wait for more.


The first thing that'll hit you when you check out the Rydrone Media instagram is the blast of color. All too often, photographers across niches like to wash colors out; whether because it's a stylistic choice or for soft proof purposes. We love that Ry doesn't do that. Be it bright yellow cranes working on red-orange earth or azure pools lying in weight at the bottom of primary color waterslides, it's a huge part of their photographic style. And we're so glad it is. If you ask us, drone videographers need to do this more.


Whether you're a creative looking for community or a firm who needs aerial cinematography for a reason, Atlanta isn't lacking in drone videographers to supply either. We hope these creatives inspired you as much as they did us. Now, all you need is to decide on your drone of choice.



Get together somewhere better
Book thousands of unique spaces directly from local hosts.
Explore Spaces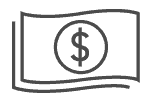 Share your space and start earning
Join thousands of hosts renting their space for meetings, events, and photo shoots.
List Your Space