The 9 Best Engagement Photographers in Houston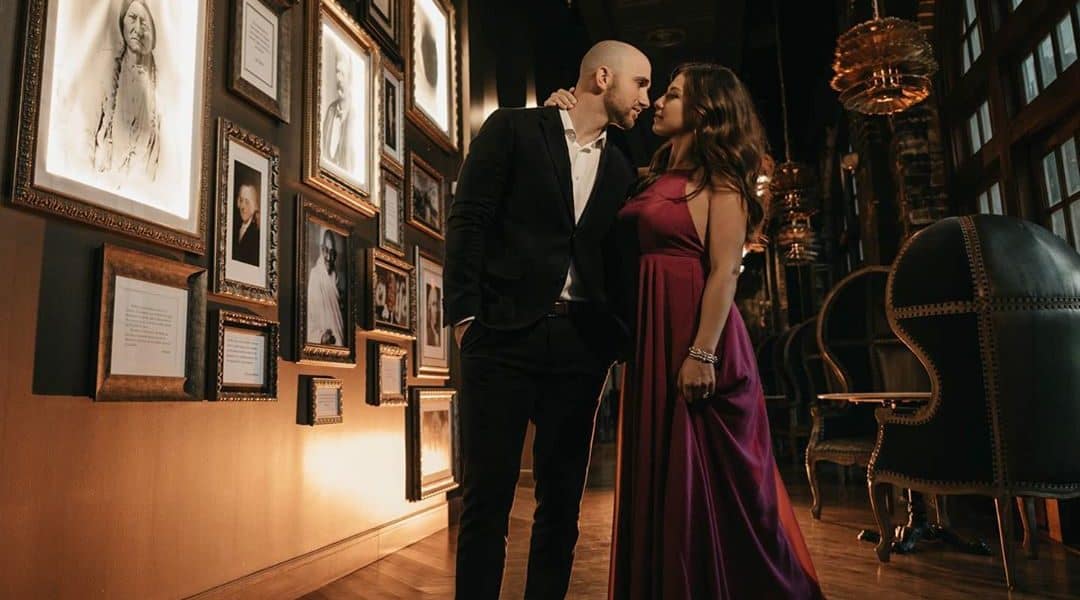 Searching for the best of the best Houston engagement photographers for your special shoot? There's no shortage of wedding photographers out there, but perhaps you're having a little more trouble finding the right engagement photographer. It's true that the majority of wedding photographers are also engagement photographers. However, wedding and engagement photography require two somewhat distinct skill sets. That means that finding the right creative still requires poring over their portfolios until you find someone whose style you really vibe with.
The good news is that we at Peerspace have done all the work for you! We reviewed dozens of Houston engagement photographers and their portfolios to curate the following list. Just as we want you to have access to the perfect creative space for your photoshoots and engagement parties, so we want you to have the best photographer by your side to document your love story! Allow us to introduce you to them.
Jason Smelser is an interesting guy. Before he was a photographer, he was an operating room nurse. This should tell you two things: one, pressure is nothing to him; and two, he also has a great sense of humor. All of us with friends in the medical profession can tell you there's just something about the job that brings out people's sense of humor. Maybe it's just what's required to push through the long hours, as well as the never-ending stream of people who need your help.
As a photographer, Jason takes beautifully natural photos in a variety of styles. He's just as talented at taking candid photos as he is at taking cleverly posed and composed photographs. In fact, he's got an amazing eye for color and knows how to light a scene for drama and soft romance. Take a look at Jason's portfolio and we think you'll agree with us that he's one of the very best Houston engagement photographers.
Akil Bennett's journey with professional photography began when he was a film production major at the University of Houston. He's always thought of himself as a storyteller, and he fell in love with the way photographs could use minimal elements to tell evocative, detailed stories. It's a style that highlights and lends importance to every little detail within a photo. Since then, he's built a name as one of the top wedding and engagement photographers in the city, with a dynamic and cinematic style that keeps his clients happy.
Akil also inspires other photographers to push themselves harder to improve their businesses and client output. Let him capture your unfolding story if you're looking for a true visionary who wants you to be you.
Nate and Alex Messara are a husband-and-wife photography team who've built a reputation in Houston. Their clients love their ability to capture the secret heart of relationships that spark between two people and enlivens everything around them. They have a classic, no-fuss style that puts love front and center. Basically, your kids and grandkids are going to love these photos. The duo has also long been recognized as among the very best wedding and engagement photographers that Houston has to offer. We adore them or their ability to capture natural, vibrant images that never seem overly posed or edited. Everything seems genuine, full of personality, and almost effortless.
Nate and Alex also have tons of rave reviews from couples who have worked with them, unsurprisingly! Here's one that illustrates aspects that set them apart from the crowd: "Nate and Alex were our wedding photographers and truly were a joy to work with from beginning to end. The pictures were beautiful. A look, a laugh, a tear, a kiss, a private moment, a dance – all of it was there and better than we could've imagined. Also, excellent editing and I love that they provided a black and white copy of each picture along with the color. The teamwork, good humor, and professionalism exhibited throughout the process by this husband and wife photography duo is invaluable."
Joey T Photography serves Houston, Dallas, and NYC with some of the most authentic, romantic, and intimate wedding and engagement photography we've come across. Lead photographer, Joey Thomas, has a cinematic yet classical style that pays close attention to textures and shadows to create moody, luscious, and striking photographs.
Of his process, Joey shares: "Having been described as having an infectious personality and a passion that's larger than life, I will help you both feel incredibly relaxed during our engagement, bridal, and wedding day shoots. I love to have fun, laugh, and really get to know how you two uniquely relate to each other. This is what allows me to create inspired, sincere, and truly personal images of your relationship". If you want someone to make art out of your combustible love for your partner, you'd be hard-pressed to do better than to work with Joey.
Eric and Jenn are another husband-and-wife photography team. Like other husband-and-wife teams we've highlighted, they bring a unique perspective to the engagement and wedding photography process. They know firsthand how exciting and stressful the process of planning your wedding can be. Plus, they know that everything important in your life is still in front of you. They're accommodating, fun, and calming influences.
Together, Eric and Jenn take natural, simple, light-filled photographs that let your love speak for itself. Explore their website for more information about the packages they offer, their details, and their informative blog posts.
The team at C. Baron Photography see their job as being storytellers. They love that they can be part of your most important celebrations of life, and so they add something to those celebrations just by knowing how to observe things the way an artist does. Their engagement, wedding, and event photographs are as unique as the couples and people they photograph.
C. Baron Photography's engagement photos always have a sense of a "journey," as if you can't help but imagine the whole life the couple has in front of them. Choose this team if you're looking for lux, perfectly edited engagement photos created by a caring team of pros.
Jessica Pledger has been photographing weddings and engagements for more than a decade. She's got over 200 weddings under her belt, and she's brought something unique to every single one of them. Her photos are both classical and cinematic, full of that aching old-world love we're all chasing, and yet full of narrative details.
One thing we really love about her style is that she's got an amazing eye for texture and structure, which means she's always using the gorgeously natural and architectural backdrops of your wedding to great effect. She knows many of the best Houston photoshoot locations to bring your vision to life better than you ever imagined! Take a look at her impressive portfolio to see what we mean.
Jessi Marri and her team are modern wedding and engagement photographers who are all very much blazing their own path. Their photographs are personality-filled and narrative, and yet they use color and light in a manner that's quite original.
Jessi herself loves all the romantic aspects of an engagement and your love story, and so works to capture every special moment. If you want to capture that sense that you and your partner are living a fairytale, Jessi and her crew are a perfect choice.
Dana and Josh Fernandez are true artists. One of their greatest skills is their ability to find classical beauty in anyone. When you work with someone who sees you the way that they see you, it's easy to feel at ease and simply trust that that you and your partner are in good hands. This photography duo specializes in fine art, natural light photography, creating beautiful heirlooms with every click of the shutter.
Josh and Dana understand that these photos are not just documents, they're artifacts. You and your partner will return to them, again and again, to remind yourselves of where you've been and where you're going together. These images will be a part of the identity of your entire family. Why not work with a true artist who wholeheartedly understands that? Dana and Josh are those types of artists.
Khanh Nguyen is one of those Houston lifestyle photographers who will go to the ends of the earth to provide exactly what his clients want while also capturing their authentic selves. These are only some of his gifts, but easily a couple of our favorites! When you look through his portfolio, you will notice that all the couples look incredibly happy, often in the midst of movement. It's these action-filled shots infused with genuine emotion that make our hearts pitter-patter. If that sounds like what you and your SO are craving, then be sure to reach out to Khanh as soon as possible!
Peerspace loves Houston engagement photographers!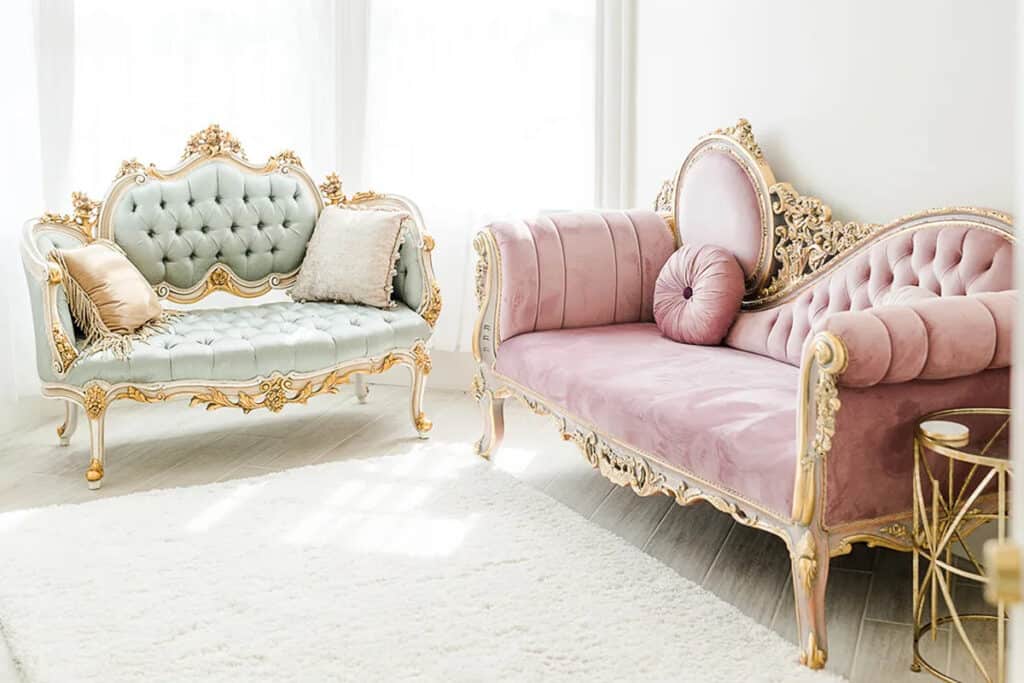 Congratulations on your engagement! We here at Peerspace couldn't be happier for you. Like the Houston engagement photographers who made our list, we love love. If you're looking for some amazing locations for your engagement shoot, we've got tons of gorgeous locations at super-reasonable prices. And we make it incredibly easy to book and get shooting. We'd love to share in your love story, even if it's just a small part.



Get together somewhere better
Book thousands of unique spaces directly from local hosts.
Explore Spaces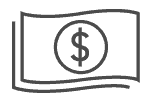 Share your space and start earning
Join thousands of hosts renting their space for meetings, events, and photo shoots.
List Your Space