Event Planning Checklist: 14 Things to Take Care of Before the Big Day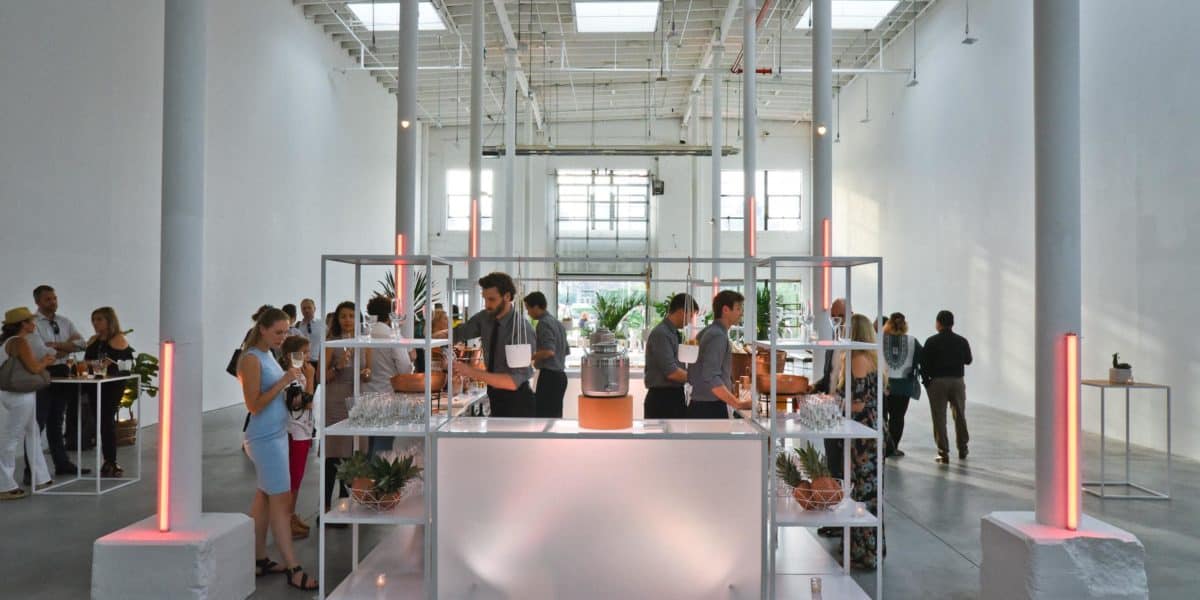 Whether you're planning a company holiday party, a networking cocktail hour, or a wedding, pulling off a successful event is no easy feat. With so many moving parts to consider, executing a function that's both memorable and (nearly) seamless requires a solid game plan from start to finish. Is it difficult? No doubt. Is it doable? Absolutely. As long as you've got the right tools in your arsenal — including an event planning checklist — organizing an event that impresses your guests and clients alike won't seem like an impossible mission.
Your timeline really depends on the size and details of your event. But the sooner you get started, the less stressful it will be. Organizing a corporate event can take anywhere from months to a year, so we highly recommend you start as soon as you're tasked. As for weddings, Jessica Carrillo of Art & Soul Events calls the one-year mark the "sweet spot" — it's enough time to lock down your favorite venue and vendors, but not too far ahead where trends begin to feel dated.
"I divide my wedding planning process into manageable phases and we work through each phase every few months," she says. "We are able to avoid feeling overwhelmed because we are moving at a manageable pace."
Below is a breakdown of everything you'll need to think about and do ahead of your event.
The Ultimate Event Planning Checklist
1. Narrow down your high-level priorities
Before you even begin to think about your event date, budget, or theme, Jessica suggests first figuring out which event elements you care about most. Consider the goal of your event, the tone you want to set, etc. and jot it down. All of these answers will help you shape the rest. And if you ever lose sight of your initial vision down the road, you can always refer back to this list to help put things back into focus.
2. Establish the five Ws
Now that you have a general sense of what you want your event to look like, you can begin to form the bare bones:
Who? Draft a guest list (or ask your client to provide one) to get an idea of your party size.

What? Are you planning a wedding or a product launch?

Where? Before even exploring venue possibilities, first nail down the general geographic area.

When? Set an approximate timeline of how far out or soon you want your event to take place.

Why? Make your event's purpose clear. Are you entertaining, educating, or promoting?
3. Set a rough event budget
It's inevitable that your initial figure will change throughout the planning process, especially in order to accommodate new needs or unexpected costs. However, it's crucial that your vision or your client's align realistically and financially from the very start.
Jot down every single area of cost you anticipate from goodie bags to cleanup, and then fill estimate costs into an event budget template. Continue to update your spreadsheet, building out your "actual costs" column, as you secure vendors.
4. Pick your date
It's important that you get both your ideal event date and a backup date approved in case your preferred vendors are unavailable. You'll also want to consider any major holidays surrounding that day to prevent it from affecting guest attendance.
5. Select your location
While exploring event venues, keep convenience and amenities in mind. For example, every Peerspace listing features information about the space from booking details to included offerings. If your event calls for presentations, you may want to book a venue with technical amenities, so that you don't have to worry about additional A/V rentals.
6. Lock down your vendors
Once you've compared quotes, one of the most important things to consider before making your reservation is vendor proximity. How long will it take for them to travel to your venue in traffic? And when it comes to ordering catering, remember to keep storage, portions, and budget top of mind.
7. Establish your event theme
Unless you're really going for it, most weddings don't require much thought outside of color palettes and ambiance as far as a theme goes. When it comes to planning a corporate event, however, your theme can truly be a make-or-break factor. Get inspired by unique event themes that will tastefully engage your guests, and make sure it fits well with your venue and vendors.
8. Reserve entertainment
It's time to research and reserve your DJ and/or live band. Ask if they'd be willing to accommodate your theme (if applicable) or at the very least, be open to following a recommended setlist.
9. Send out invitations
The timeline for sending out invites depends on the scope of your event, but generally, you want to notify your guest list four to six weeks ahead of time. Weddings traditionally require further notice (six to eight weeks before the date) with save-the-dates sent out around six to eight months in advance.
10. Finalize venue details and vendor confirmations
As your event date approaches, you'll want to continue finalizing details and confirming logistics with each of your vendors to ensure everyone's still on the same page. Compile all this information into a confirmation checklist that outlines timing for deliveries and arrivals, points of contact, and everything in between.
11. Draft your day-of agenda
Create a schedule that includes everything from speeches to wrap times. You'll also find it helpful to note who the point of contact is for each item.
12. Send final reminders
Request any last-minute RSVPs for a proper headcount and send final reminders to your vendors and anyone else involved.
13. Finalize your event schedule and details
A week ahead of your event, confirm timings with all your vendors and make sure everyone involved is running on the exact same agenda.
14. Run through your checklist one last time
This should go without saying but you never know if an item has gone overlooked. Give it a final glance to go into your event with full confidence.
We know how stressful the planning process can be, which is why it's especially critical to 1) have a special event planning checklist to begin with, and 2) run through it over the course of your event timeline. It's also a good idea to keep all of your notes, receipts, and documents in one place, adding updates and edits real time. The more organized and detailed you are, the easier things will be!
You can't plan an event without a venue. Check out Peerspace to find a unique venue. Just one less thing you have to check off your to-do list.