The 10 Best Family Photographers in Destin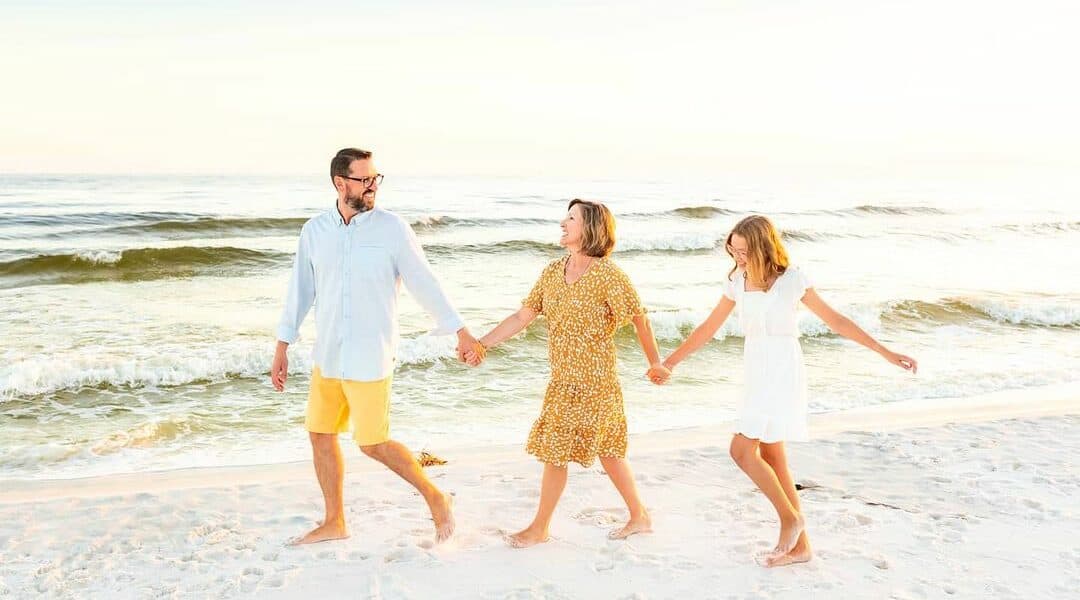 There are few better places than the warm white sandy beaches of the Florida Panhandle. The city of Destin is particularly well-placed for outdoor photoshoots. Not to mention, there are so many great Destin family photographers willing to collaborate with you for future family keepsakes!
Fortunately, we at Peerspace narrowed down the list to the top photographers for you to get to know better. Let's check them out!
Lindsey Morgan sees her photography as a gift from God. In fact, she honors that gift by channeling her love of light and connections into her family photography. The pastel tones she prefers works marvelously at adding notes of abundant natural light, family, and a cheerful mood to her images. It's also a perfect fit for her maternity, family, wedding, engagement, and newborn photography focus.
Lindsey has the ability to make every member of the family feel seen and comfortable. Just take it from one of her many glowing testimonials. "Our family photo shoot with Lindsey exceeded ALL expectations. She has amazing talent getting natural smiles and "poses"! I was impressed with her experience, professionalism, attention to detail, and creativity. She gave good direction during the shoot, but also let us move naturally. She was able to roll with our children's unpredictability (ages 7,5,3) and got great shots on "their terms"."
Weddings and family portraits are what Mylissa Messer focuses on. With over 20 years of experience working with clients in the Florida Panhandle, she's an excellent person to turn to if you're unsure about how to begin. Mylissa describes her style as "50's Jackie O to hippie/beach bum!" Yet her eye for clean white apparel, sugar-white sands, crystal waters, and flowing sunshine ensures that her portfolio has a signature continuity!
We also love how Mylissa's playful nature enhances her work and brings out her clients' personalities. As she puts it: "Most of my work is done at the beach and I LOVE to play in the water with you…so be sure to bring an extra set of clothes and a towel because once we have the Christmas card shots, I'll look at you and say, it's time to go play! "
If you're looking for a Destin family photographer who knows the ins and outs of children's photography, we'd be hard-pressed to recommend anyone other than Langley Kate! She is masterful at not only encouraging children to take on gently guided poses but also finds those moments of authentic expression that really shows viewers who your kids are.
No doubt her own experience as a mother informs her photography approach here. Langley also creates maternity images that can be solo or including the entire family in creative, smile-inducing ways.
Discover Destin's top-rated landscape photographers here!
Meshea S. describes herself as a lover of light, connections, and the in-between moments. What better description of a Destin family photographer could there be? Her photography journey started with the birth of her own daughter. As she watched her child grow and documented every step of the process, she realized she not only had a gift but could also offer Destin families this same gift! Mesha hopes to capture the hugs, smiles, and even the tears, in order to tell the story of the families she meets with her camera.
You'll find tons of heartwarming testimonials on Meshea's website, like this one. "Our Maternity photos you did are still without a doubt my favorite session we've ever had done — they are seriously the best and so now we are addicted and I am going to do my best to visit at least once a year!"
As a Florida Panhandle native, Whitney Port knows the ins and outs of the Emerald Coast. And it's the local sunsets that call to her as a natural family photography backdrop.
This Destin family photographer prefers bringing her families to the beach where she encourages them to bring as much spontaneity and joy into the shoot as they can! If you want to forever remember your children splashing in the waves and running with hearts full of joy then Whitney is the photographer for you.
Destin's top 8 lifestyle photographers are sure to impress, too. Check them out here!
Samantha Bailey has been passionate about cameras for as long as she can remember. She credits her mother and an endless supply of disposable cameras as starting her on her photography journey. Plus, she's a recent import to Florida but has come to love the abundant sunshine and smiles of the families she works with. We love the more toned-down approach that Samantha uses in her photography. Rather than bathing her subjects in white light she adds soft shadows, a misty or overcast mood, and other elements that give her a signature style apart from many other Destin family photographers!
We also adore Samantha's cheery outlook. "Keeping a positive mindset in life is something that means so much to me. Surround yourself with people who lift you up & celebrate you! Don't be afraid to live in the moment while documenting it. You only have one life, so live it to the fullest, take risks & celebrate everyday because it is a gift!"
We absolutely love Brianna Merritt's approach to family photography: "I take moments and turn them into meaningful art. Pictures aren't meant for seeing, they're meant to be felt." And looking through her portfolio we can see how her attunement to connections as a mother informs her way of bringing emotional moments to life.
Eye contact, intimate compositions, radiant smiles, and a celebratory atmosphere help anyone who views her work feel in love with her subjects. Also, Brianna's preference for rich contrast and saturated tones adds extra visual interest to her photography!
Discover the work of the top 11 portrait photographers in Destin here!
Families, children, maternities, and couples are what Kelly Garrett loves most to photograph! And her warm color tones and eye for strong directional lighting adds extra mood to an already emotional scene. We love seeing classic posed portraiture done so well and the way she collaborates with her clients to match their clothes to her style and the environment is clear to us.
Yet there's always room for spontaneity, especially in Kelly's engagement and children's images. She is dually based in Cleveland, something midwesterners may be thrilled to know!
R. Howard Photography is a collaboration between Dan and Renee Howard, a husband and wife duo whose own intimate bonds inform their family photography. They also capture senior, maternity, and newborn images for 30A residents and visitors alike.
The Howards masterfully use both outdoor flash and natural light for a classic portraiture style we love to see. They also use a high contrast monochrome style for those moments where expressions, textures, and feelings can carry so much visual weight.
Ti Adoro Studios goes above and beyond classic images to provide fine art family portraiture for Emerald Coast residents and visitors. These family keepsakes are meant to be viewed on a living room wall, historic family album, or another place where physical prints are put on display. Ti Adoro Studio's work has been featured in Shutter Magazine, The Knot, 850 Magazine, Gulf Coast Bride, Northwest Florida Weddings, and The Rosemary Thymes.
The poses on display are classic and evocative in character. And the radiant sunshine is perfectly balanced with fill flash to leave their subjects wreathed in warm lighting. And if you love their style so much that you'd like their help in solidifying your brand's messaging, look up Ti Adoro Commercial imagery as well!
If you're looking for classic portraits of you and your family playing in the sand and surf, then Destin Beach Photography may be the perfect studio for you. Over the last nearly two decades, the team at DBPC has photographed more than 1,000 families, often posed playfully on the beaches of Destin, looking like they're having the times of their lives. After all, this studio understands how to make use of natural light photography, meaning all you and your family have to do is show up and be your lovely selves.
Whether you're a Destin local or a family on vacation, contact Destin Beach Photography when you want picture-perfect mementos of a sunny, fun-filled day on the beach!
Destin family photographers choose Peerspace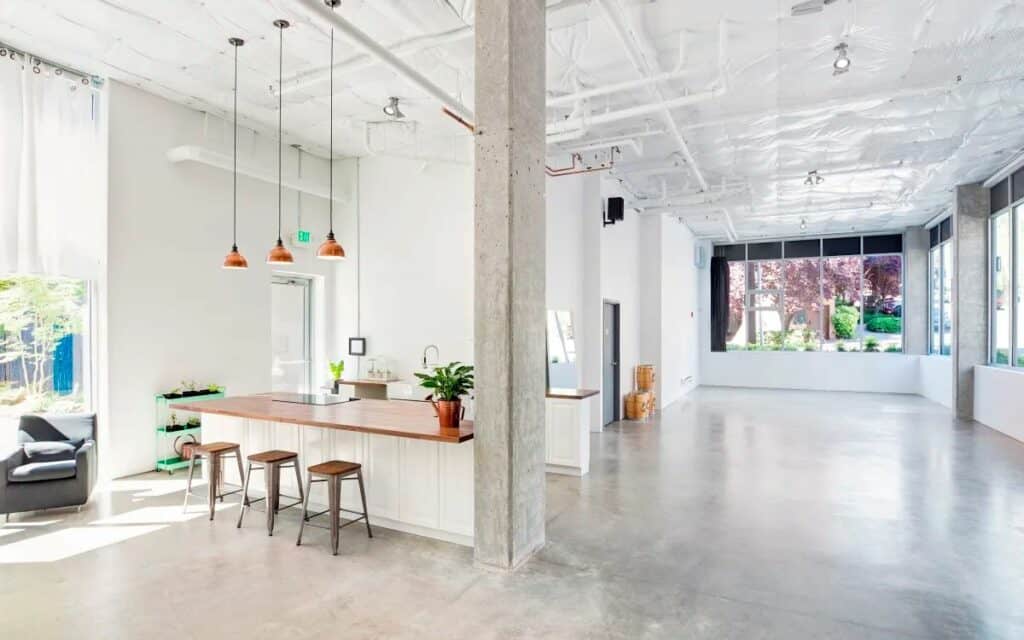 We hope you've enjoyed this list of the top Destin family photographers. We certainly had a great time exploring all the talent in this stunning city.
And if you're a Destin family photographer looking for a pristine, stylish space to shoot when the beach isn't an option, check out Peerspace! We have thousands of one-of-a-kind venues that you can rent by the hour. Our selection includes spaces like mansions to professional photography studios (and everything in between!) Check us out and see how our venues can complement your incredible skills.

Get together somewhere better
Book thousands of unique spaces directly from local hosts.
Explore Spaces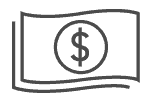 Share your space and start earning
Join thousands of hosts renting their space for meetings, events, and photo shoots.
List Your Space