5 Creative Groundbreaking Ceremony Ideas & How to Plan One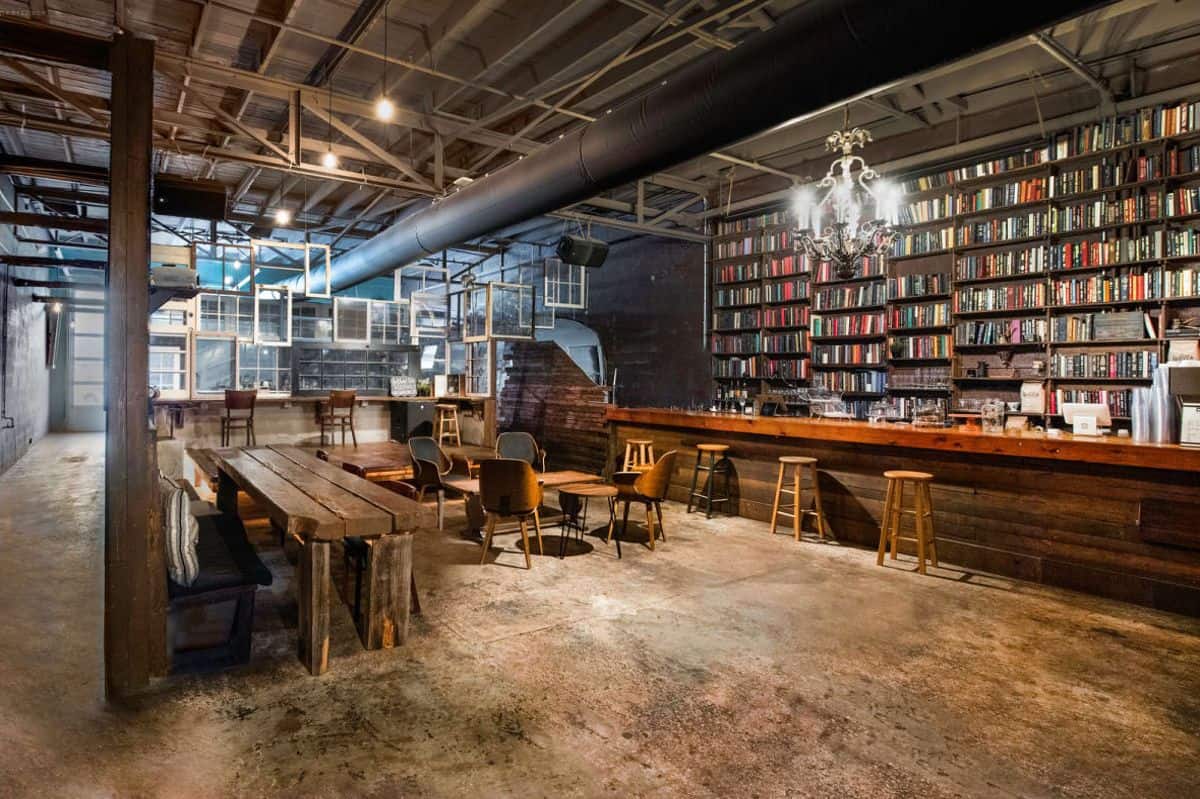 Looking for groundbreaking ceremonies to bring your event to life? A groundbreaking ceremony is a fun, straightforward way to introduce and generate community interest in a new building project. You've likely planned networking events, team meetings, company retreats, and holiday parties, and this isn't much different. A groundbreaking ceremony has aspects of all of those: social interaction and public relations, vetting and coordination of vendors, as well as logistics and budget. In this case, the guest of honor is the project you're about to unveil! Check out these five groundbreaking ceremony ideas to make your event engaging and one your attendees will never forget.
For what it's worth, planning a fantastic groundbreaking event requires no knowledge of construction. And while your project is underway, you may need an alternative spot for a brainstorming session, staff retreat, or launch party. Visit Peerspace to browse unique and exciting venues in metro areas across the country! All spaces are available by the hour and hosted by locals who do everything they can to help make your event incredible. We'll include photos of real Peerspace venues that you can rent today for all your related events, along with these groundbreaking ceremony ideas.
1. Props and decor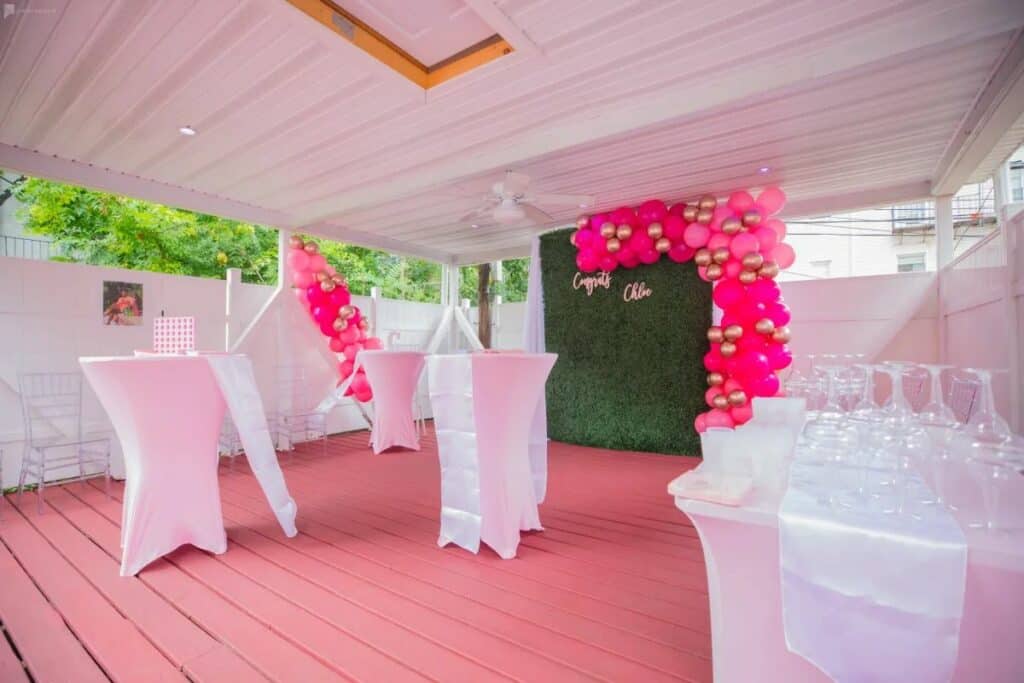 Bigger is better when you're trying to make people pay attention! Greet guests with creative, contemporary balloon arches or fields of enormous paper flowers. Ask your landscaping company to create a beautiful path leading to an oasis in the center of the site. Hire an open-air photo booth vendor with a custom backdrop and props to suit your theme. Of course, we can't forget that — whether you use it or not — you simply must have decorative shovels and hard hats on hand.
2. Food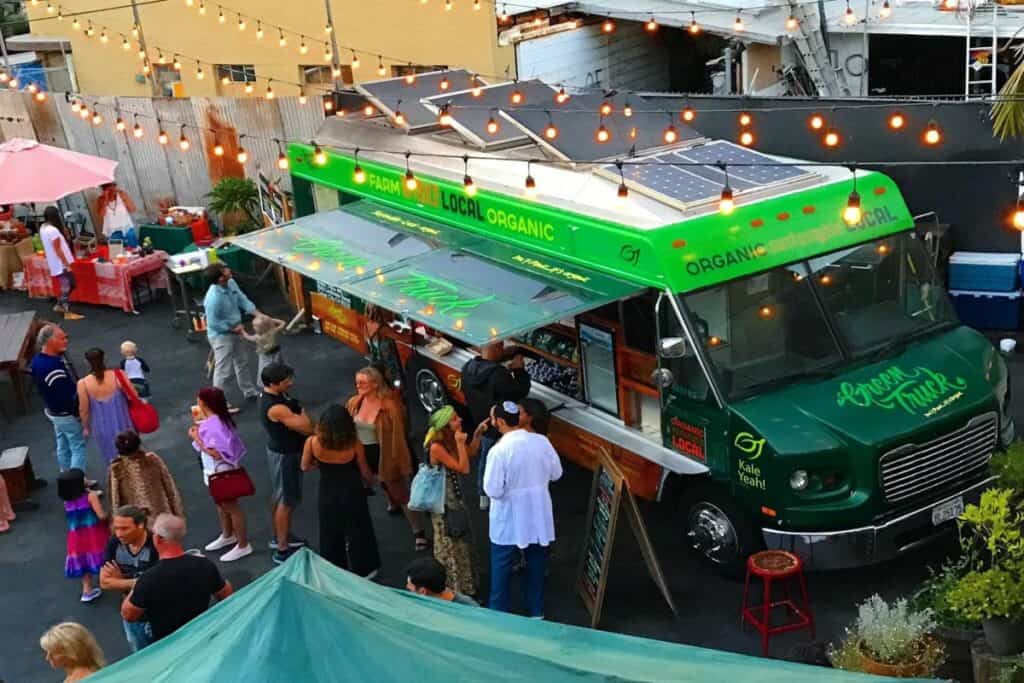 Sustenance should be portable, memorable, and simple to eat. The best way to accomplish this is to enlist a food truck — or a few! — to serve mini tacos or individual pizzas, perhaps heartier but no-less-portable, fair-style food like mini sausage sandwiches or gourmet hot dogs. A popcorn bar with assorted flavors and personalized bags goes a long way in visual appeal and accessibility. Cookies in individual bags, decorated to suit your theme, are a great takeaway! Serve beverages in mini bottles or cans rather than poured into glasses or cups — and don't forget the sustainable straws.
3. Access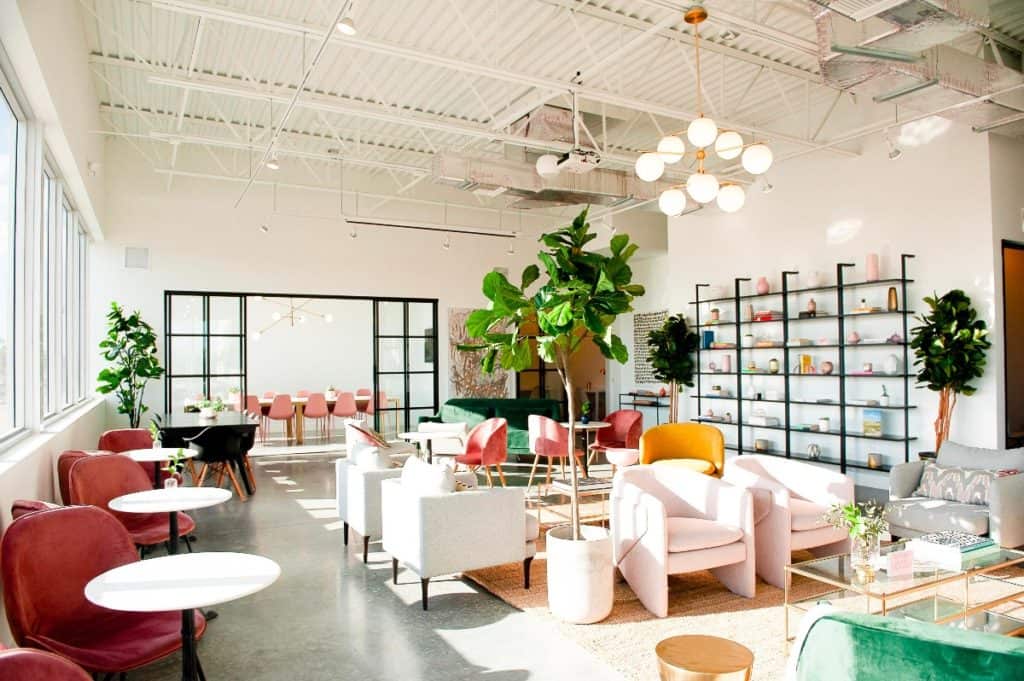 Make it simple for people to attend! Have guests park in a central location and shuttle them back and forth in a Sprinter limo with tinted windows. Greet them at the door with individual bottles of sparkling water as they step onto a red carpet to lead the way to the groundbreaking ceremony. If that's more than you need, have golf carts and drivers on hand to transport guests from the parking area to the party. They will appreciate the offer.
4. Favors and takeaways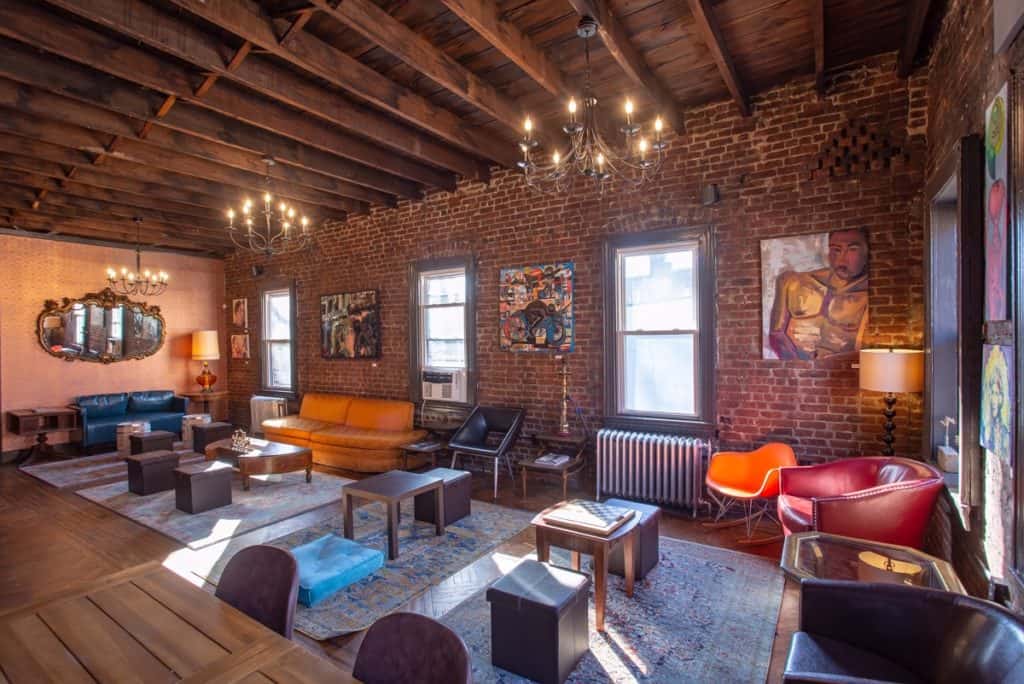 Favors can be as elaborate or as silly as the situation warrants! Construction-themed gifts are a lot of fun for any crowd: shovel keychains, personalized hard hats, favor bags filled with edible "rocks" or candy Legos. Don't forget to include your organization's branded swag. For a more involved thank-you gift, pack vintage metal lunch pails with these or other treats, along with a mini bottle of champagne and an invitation to the projected grand opening. Give yourself enough time to review and make changes in case something isn't right.
5. The groundbreaking ceremony itself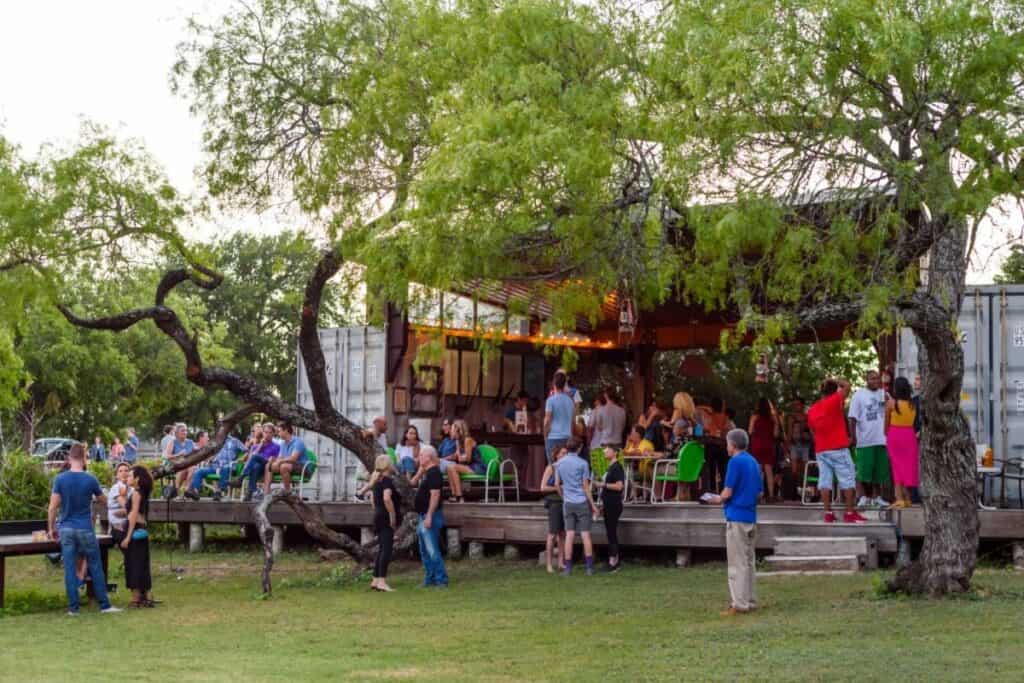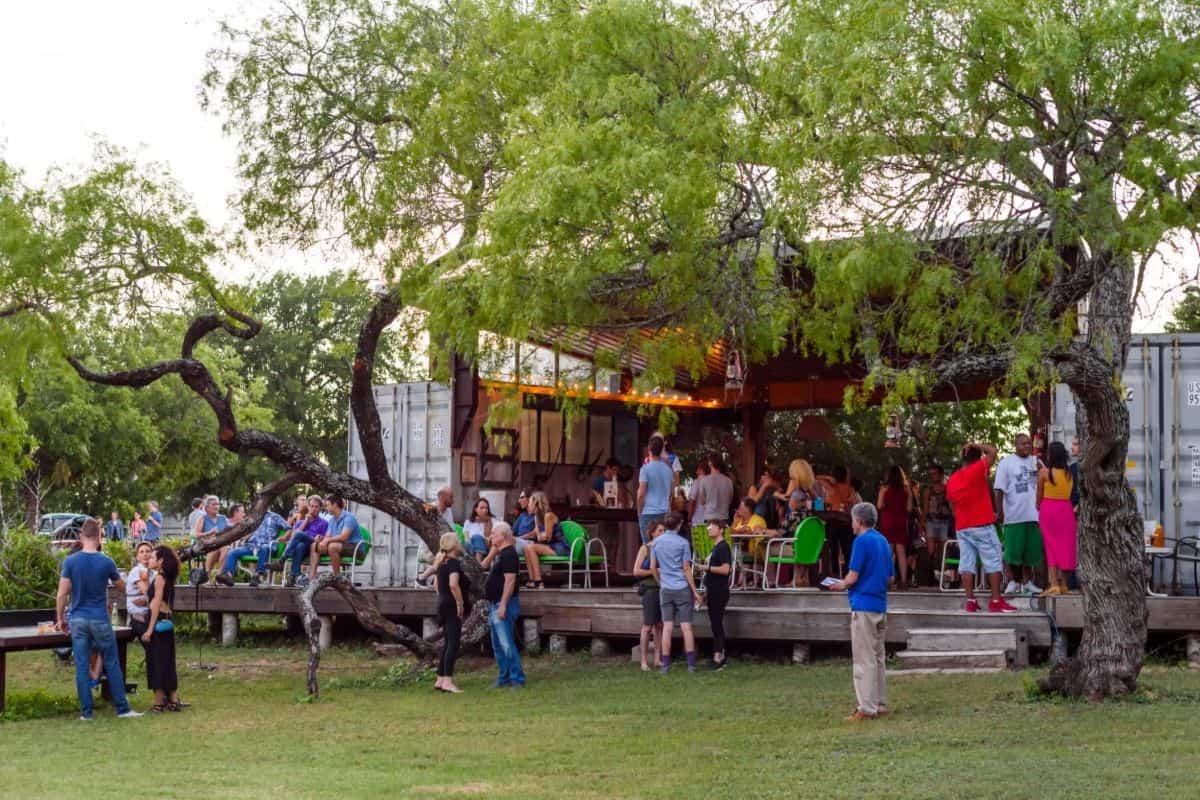 At the end of the day, a groundbreaking ceremony is a grown-up pep rally, so embrace the excitement! Nothing is more engaging than a marching band or a dance team to usher in the party's purpose. You may wonder, do you really have to have people in suits and hard hats holding a gold-plated shovel? Of course not, but if you go that route, run with it! Bring in an earthmover or adorn the shovels with ribbon streamers. If gold-plated shovels aren't your style, bring in a backhoe or another earth mover — but make sure someone knows how to drive it.
Bonus idea: host an epic after-party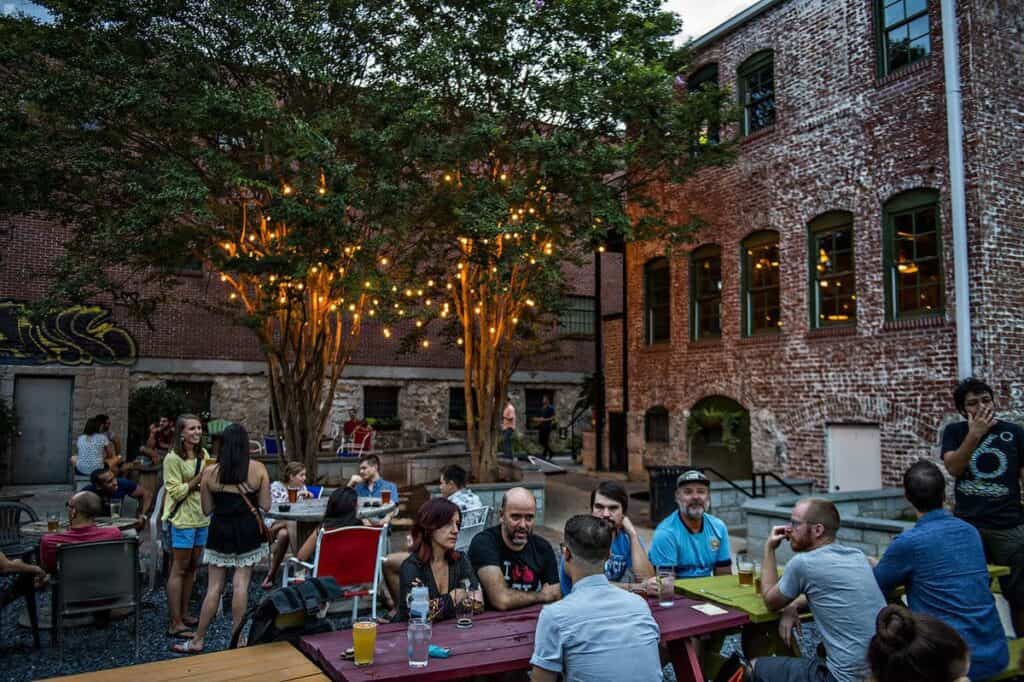 You just mastered your first groundbreaking ceremony. Congratulations! Your business is off to an amazing start and all the nerves you had concerning the ceremony are gone. Now it's time to celebrate! Do so by booking a stunning Peerspace venue near your groundbreaking location and invite your colleagues, assistants, and everyone else who helped with the groundbreaking ceremony to kick back and relax.
On Peerspace, you can book a rustic yet beautiful outdoor courtyard bar in Atlanta (pictured above), a historic loft overlooking Pioneer Square in Seattle, the best rooftop in New York City, or a luxury penthouse in downtown Los Angeles. No matter your location or style, you'll find a gorgeous Peerspace location that will make celebrating your accomplishments so incredible.
Plus, when you book a Peerspace venue, you can work with the Concierge service. This is your dedicated team that can source any extras you need for your after-party, like gourmet catering, karaoke machines, special lighting, bar staff, you name it. They arrange the requested services and ensure it's delivered to your venue at the requested time. You've done enough planning for a while leading up to the groundbreaking ceremony. It's time to relax and let the Concierge take over for the night!
Wondering how to tackle the planning of a groundbreaking ceremony?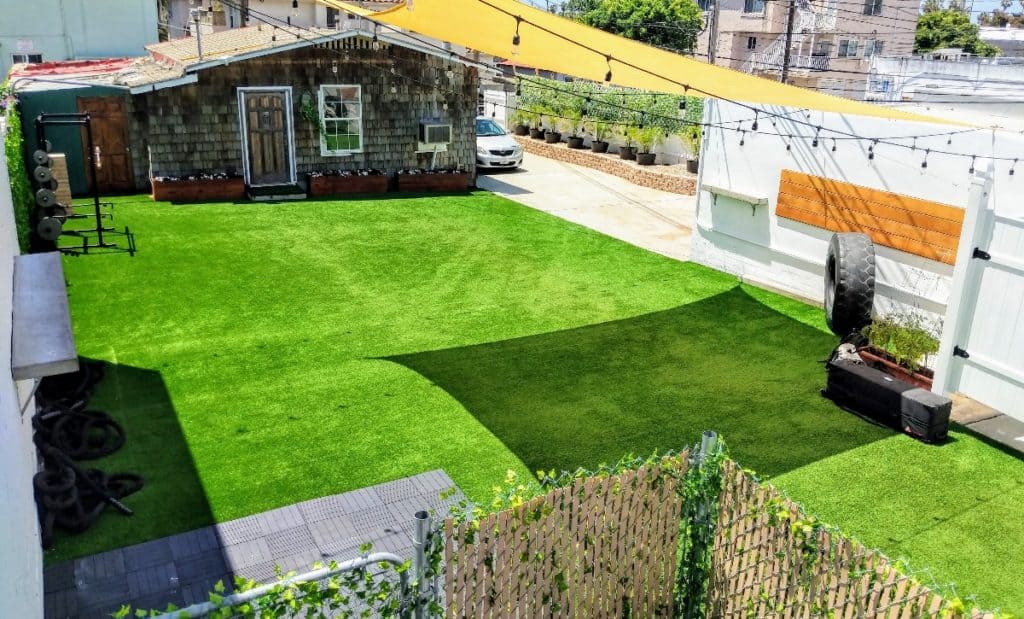 Keep these tips in mind as you start to plan your groundbreaking ceremony.
Choose a date
Even though "groundbreaking" is mainly symbolic, you should ensure that the building project is actually going to happen shortly. You'll absolutely be outside, so try to be realistic about extreme temperatures. Florida in mid-July or Michigan in early January is not conducive to outdoor events, no matter how brief!
Make sure it's legal
Check your local code enforcement and ensure the site is safe and has permission for a tent on the date you want it. Consider access to — or permission to — bring in restrooms and electricity. Revise your plan if one of your groundbreaking ceremony ideas is not up to code.
Create your guest list
People from the surrounding neighborhood and the target audience for the project should include business owners and those who hold local office. If it's appropriate and feasible to have a local or national celebrity, do it! Sure, it's pandering to the press, but what better way to gain recognition for your project?
Design your concept and theme
And do this from the standpoint of both logistics and aesthetics. Consider color and flow while keeping in mind the purpose of the project. If you're celebrating a new library, an office building, a retirement community, try to select design components of the final result to personalize the event. As you choose your vendors, remember that accessibility and sound are critical to your success! If your guests can't get near the site or hear what's going on, it won't matter that the napkins match the logo or that the mascot was there to shake hands.
Create your program and day's timeline
Hire a dynamic MC, engage a couple of speakers passionate about the project, and have live music or a great DJ to create a mood. Most importantly, don't let it drag out! You want them to leave feeling excited and entertained, not tired after listening to self-congratulatory speeches all day.
Send a press release
Once you've narrowed down your groundbreaking ceremony ideas, start publicizing the event. Plus, spread the word on social media. If it's not on Instagram, it didn't happen!
Plan for everything
And this includes any kind of weather. Even if it doesn't rain, a tent creates a sense of place and allows no confusion about where people are supposed to go. Review parking and guest access; if necessary, rent a party shuttle to transport guests from one site to another. When it's finally the big day to turn your groundbreaking ceremony ideas into reality, keep your eyes open and a big, satisfied smile on your face.
Groundbreaking ceremonies are better with Peerspace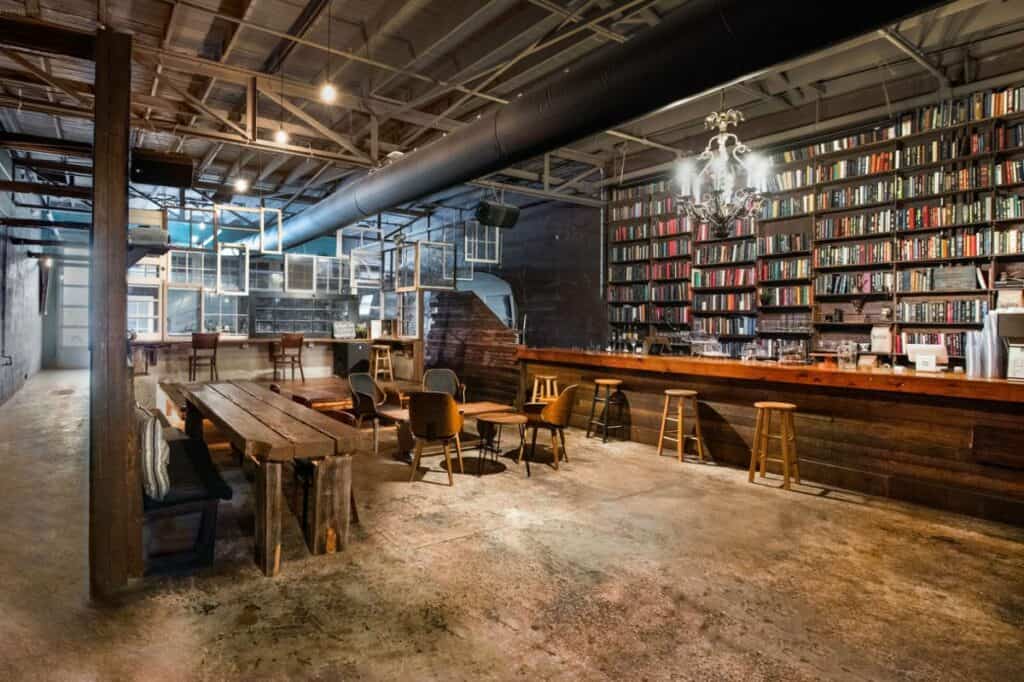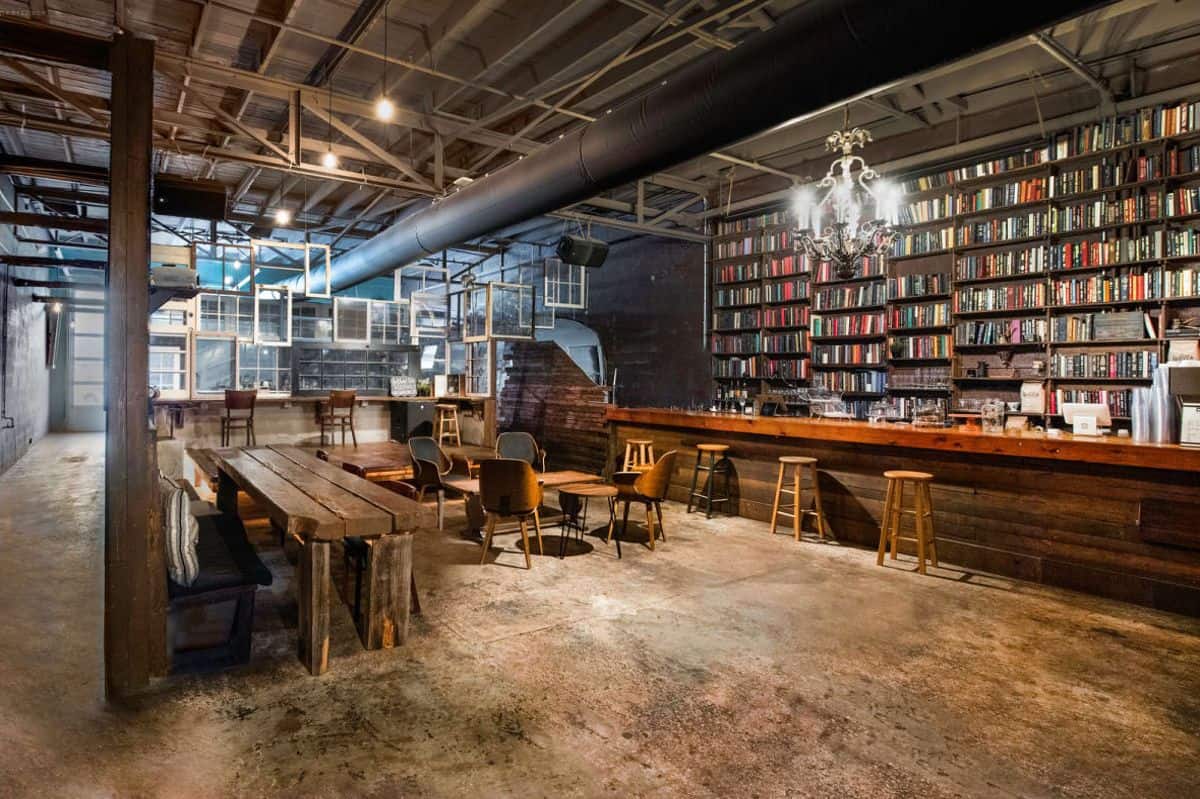 We hope this guide will help you as you plan your groundbreaking ceremony ideas. Don't forget, if you're looking for a venue to hold an incredible groundbreaking ceremony after-party, rely on Peerspace. From elegant lofts to rustic bars, we have venues that suit your style, location, and budget. You can also consult the Concierge service should you need equipment rentals or catering delivered to your venue. You've got ground to break, let us handle the rest!
Get together somewhere better
Book thousands of unique spaces directly from local hosts.
Explore Spaces
Share your space and start earning
Join thousands of hosts renting their space for meetings, events, and photo shoots.
List Your Space