How Much Does It Cost to Rent a Podcast Studio?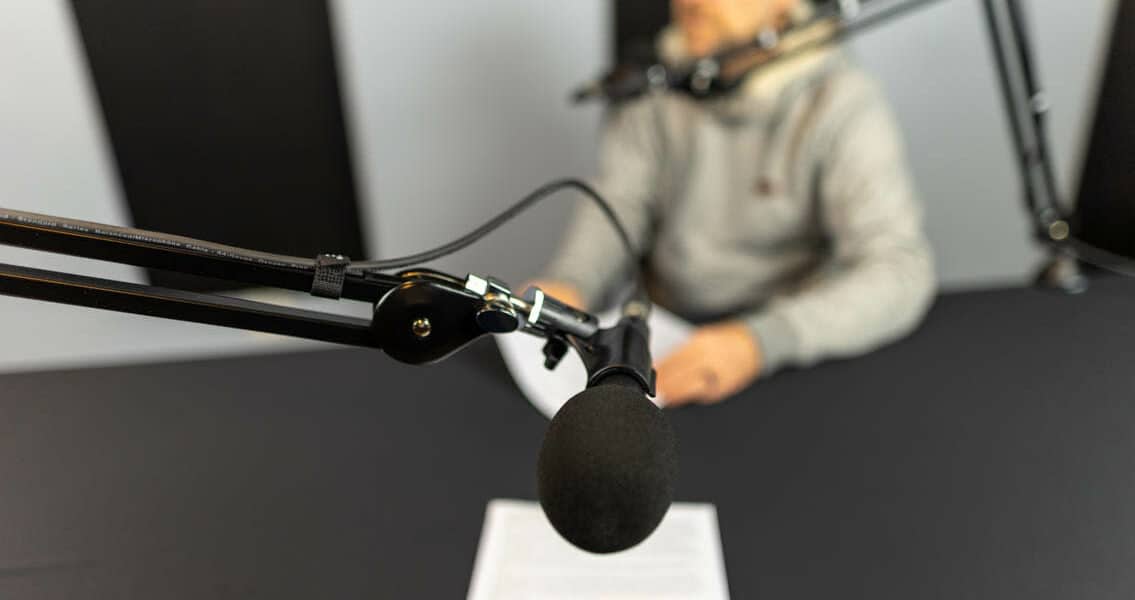 Answered
Podcast studios on typically Peerspace cost between $20 — $200 per hour.
"How much does it cost to rent a podcast studio?" It's a question that's on every would-be podcast host's mind. Whether you're a complete beginner to the world of podcasts or an up-and-coming host looking to give your show an edge, recording in a real studio can make you feel like a professional. And if you're interviewing a special guest, there's no better way to give them the celebrity treatment than by hosting them at an upscale studio. 
While investing in a boatload of professional equipment is a daunting commitment, thanks to Peerspace, you don't have to buy any yourself! There are hundreds of professional podcast studios available to rent on Peerspace by the hour. The searching and booking process is super simple and stress-free, too. If you want to take your podcast to the next level without breaking your budget, read on to learn how much it costs to rent a podcast studio for your next big project. Grab your favorite coffee and settle in!


What's included in a podcast studio rental?
The biggest draw to renting a professional podcast studio is all the professional recording equipment. A simple plug-in mic will only get you so far. If you want to deliver the best possible sound quality to your online listeners, you'll need to record it in the ideal environment with soundproof walls and top-of-the-line equipment. At the very least, you can expect a typical podcast studio to come with multiple professional-quality microphones for multiple co-hosts and guests.
A more upscale studio will feature more bells and whistles, like this high-end recording studio in Brooklyn. There's tons of equipment included here to bring your vision to life, including an isolated vocal booth, acoustic-absorbing panels, and other killer professional equipment. It's an awesome place for those who desire the most professional results possible for their masterpiece recordings. Reviewers love the host's friendly and welcoming demeanor, too!
Some podcast studios may also include filming equipment for hosts who want to record video of their sessions. Fans often enjoy seeing footage of their favorite audio-only shows coming to life, especially if there's a special guest involved.
If you really want to wow your listeners, try keeping an eye out for podcast studios that offer a unique aesthetic where you can film your show on video, like this West Hollywood podcast studio. The low violet lights create a vibe that's dreamy and soothing. Your guests and your fans will both fall in love with it! Your booking fee also includes video equipment, so you don't have to worry about bringing your own camera.


How do you book a podcast studio?
Good question! If you're looking for a simple way to find and book podcast studios in your area, you can't pick a simpler solution than Peerspace.
As the largest online marketplace for meeting and event spaces, Peerspace makes it simple to book any kind of venue you want anywhere in the world. You don't have to commit to an extensive studio lease for a podcast studio. Peerspace allows you to rent spaces by the hour, so you can book a studio for any length of time. Just search for "podcast recordings" in your chosen city, select the dates you want to book, and browse the listings.
Every podcast studio on Peerspace boasts high-quality pictures of the space you'll be recording in. It's easy to see what's included in your listing, too. Peerspace hosts will list all the amenities and equipment included in your booking. If you're unclear about something, all you have to do is send the host a question. Most Peerspace hosts will be more than happy to answer any questions you have about their studios. And it's super simple to send messages on the platform!


The convenience of Peerspace's Concierge Service
Another perk to booking on Peerspace is our dedicated Concierge Service. If you've fallen in love with a podcast studio but don't see the equipment you need, like a high-quality camera for recording video of your show, Peerspace Concierge can help you out.
With an army of top-notch vendors at our back, Peerspace Concierge can accommodate just about any request. We can deliver extra chairs for your guests, hook you up with A/V equipment, or deliver catering to your crew after a long day of recording. Just like you go the extra mile for your listeners, Peerspace loves going the extra mile for you, so don't be afraid to ask for whatever you need.
How much does it cost to rent a podcast studio?
Now it's time for the real star of the show: how much does it cost to rent a podcast studio? Podcast studios on Peerspace are surprisingly affordable. Generally, you can expect to spend anywhere from $40-$100 an hour for a high-quality studio outfitted with professional equipment.
This stylish Midtown Manhattan podcast studio is on the low end at $55 an hour, at the time of this writing. The cozy room has space for a podcast host and single guest to chill together in a pair of comfortable midcentury chairs. There are high-quality microphones included in the booking fee, along with a 90″ TV where you can display your show's logo or play clips for your guest to watch. It's a great option for podcast hosts in NYC who want to elevate their show without breaking the bank.
For experienced podcast hosts looking for a little something extra, Peerspace also has more luxurious options available. Fancy recording your next podcast in a castle? Like, a literal castle? Coming in at $150 an hour, this one-of-a-kind historic castle in Franklin, TN, is one of the most unique recording studios in the world.
Featuring a colorful past, the castle studio's walls are totally soundproof and feature an extensive selection of professional equipment for your recordings. Plus, the aesthetic can't be beat. Who wouldn't tune in to listen to their favorite show broadcast live from a castle in the forest? We know we would!



Get together somewhere better
Book thousands of unique spaces directly from local hosts.
Explore Spaces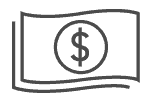 Share your space and start earning
Join thousands of hosts renting their space for meetings, events, and photo shoots.
List Your Space