The 10 Best Maternity Photoshoot Ideas in Charlotte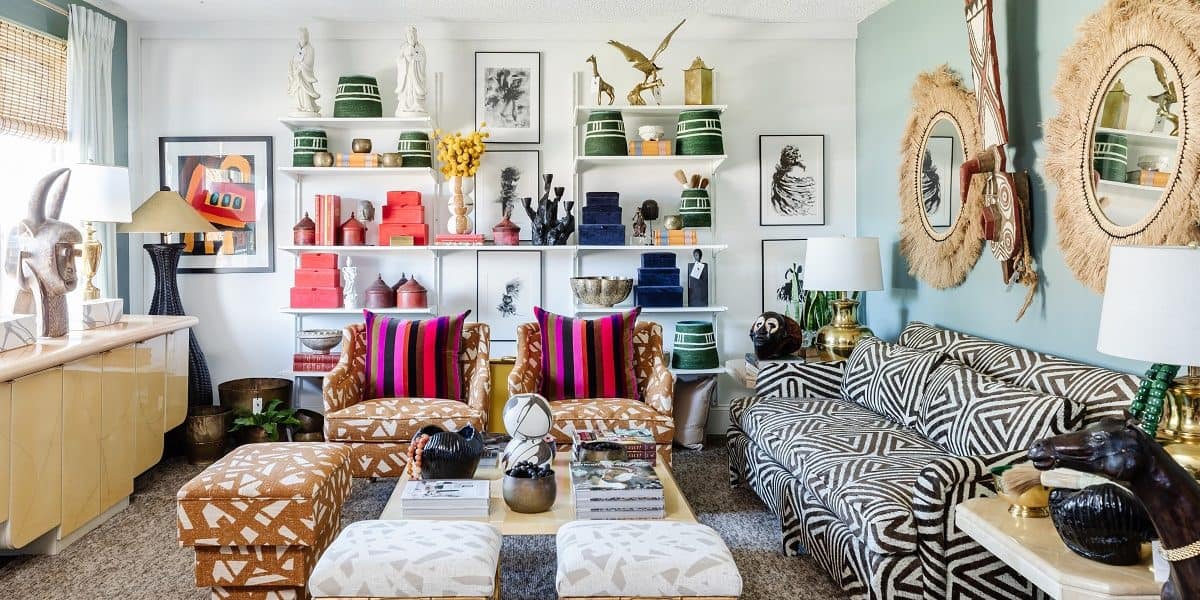 Charming Charlotte, North Carolina, is incredibly hot right now—and we're not just talking about the balmy weather. It's long been one of the fastest-growing cities in the country, and it's attracting such a booming population for good reason. First, it's beautiful, with its elegant Southern architecture, flourishing gardens, and lush parks. Musical and cultural festivals liven up the annual calendar, as the climate is comfortable almost all year long. It's no wonder that so many expectant parents want to get their photos taken in the Queen City. That being said, take a look at the top maternity photoshoot ideas in Charlotte to celebrate this very special occasion in your growing family's life.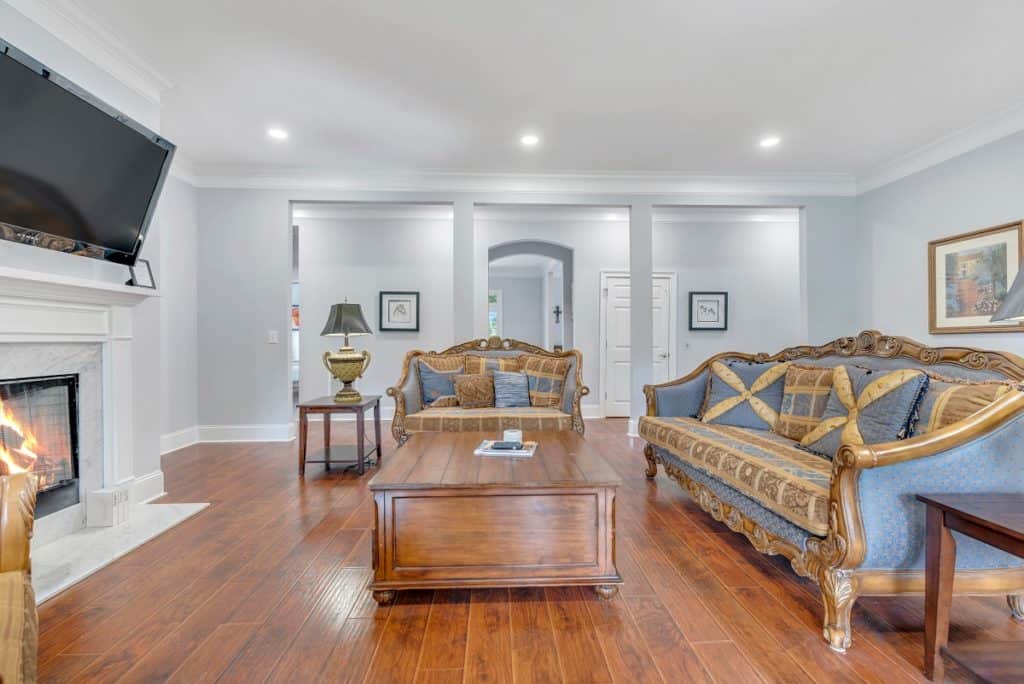 Statesville is a pleasant neighborhood in Charlotte, and this home fits right in with that pleasantness. Dress up in something diaphanous and get ready to look like a maternity goddess, because this Southern estate is where to go to take the kind of photos that every new mother wants. While the upstairs is off limits to photography sessions, the main and lower levels are available, and both are lovely.
Each interior space staged slightly differently, but sophistication is what every area has in common. You can also use the wide wooden deck as a photo location, with the grassy lawn and trees as a backdrop. The varied settings available all under one roof make this classy residence one of the most picturesque maternity photoshoot ideas in Charlotte.


The mother to be is absolutely glowing, and the light of her photographs should be, too. Take advantage of the tropical style that this Windsor Park home offers. The exterior is white clapboard, just as you'd envision an island beach residence. Meanwhile, the interior has a coastal bungalow vibe going on, with a photogenic sunroom full of foliage and filtered light. The huge outdoor property surrounding the home is a big bonus. It features an operational firepit and still more plants.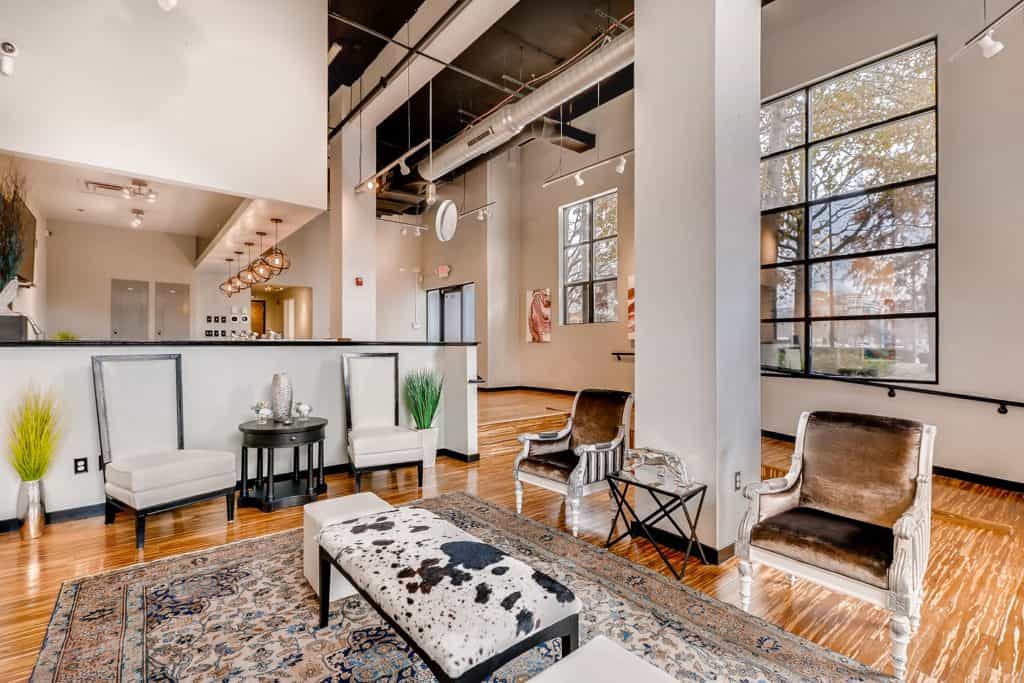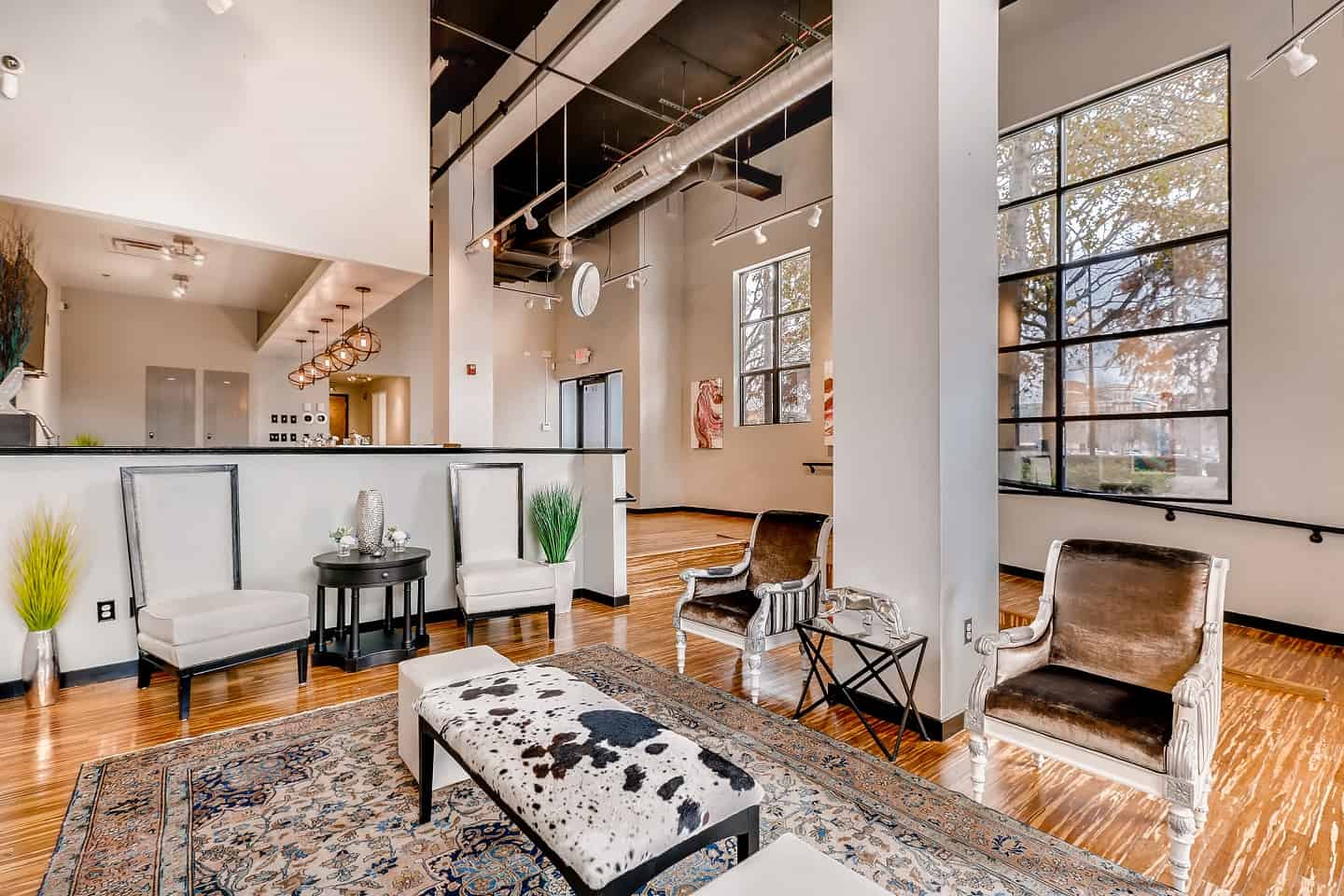 Edison-style pendant lighting and 30-foot beamed ceilings work together to fashion a modern ambience in this vast Uptown open-concept events space. Add the Brazilian bamboo flooring, lavish cowhide print furniture, and original fine art displayed on the walls, and you have a sizeable contemporary boutique site for any maternity photoshoot session. Both you and your photographer will be thrilled with the flattering natural light spilling through the generous windows throughout the venue.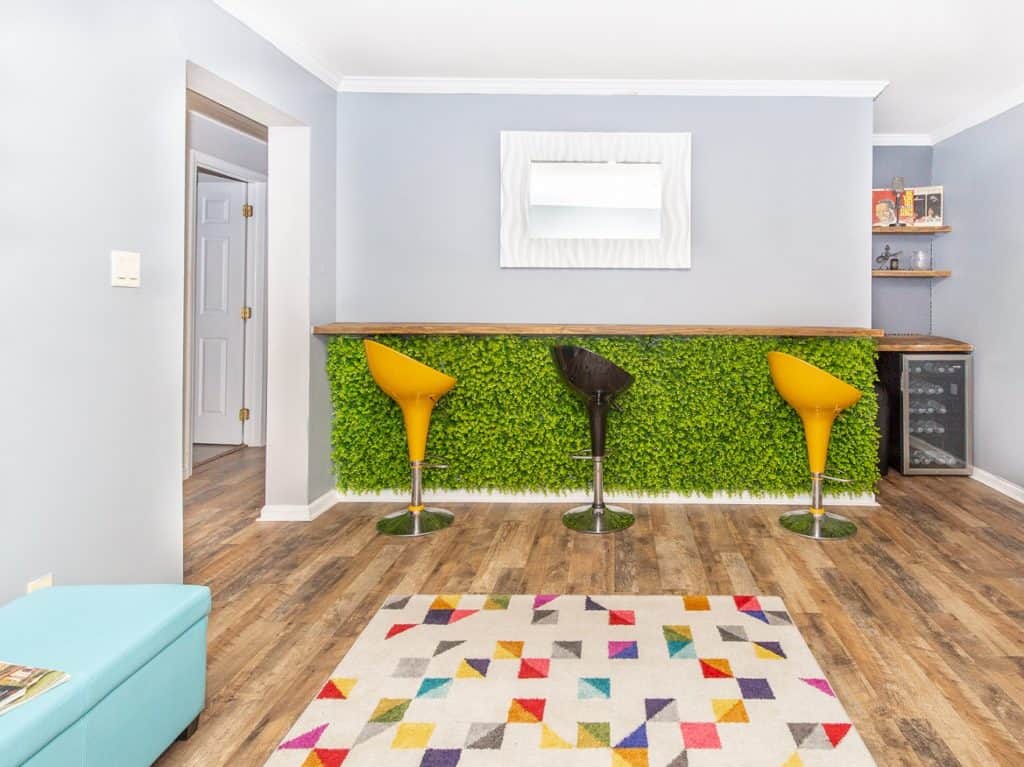 The sunny mama who always has a smile will appreciate taking her maternity pics in the whimsy of this colorful mixed-use venue. There are 1980s-style candy colors and geometric graphics everywhere, as if the world's coolest Trapper Keeper has come back to life just to host your photo session. This cheerful design, plus exciting elements like an artificial grass bar front, barbers and club chairs, and 3D textured walls make this creative spot among the most vibrant maternity photoshoot ideas in Charlotte.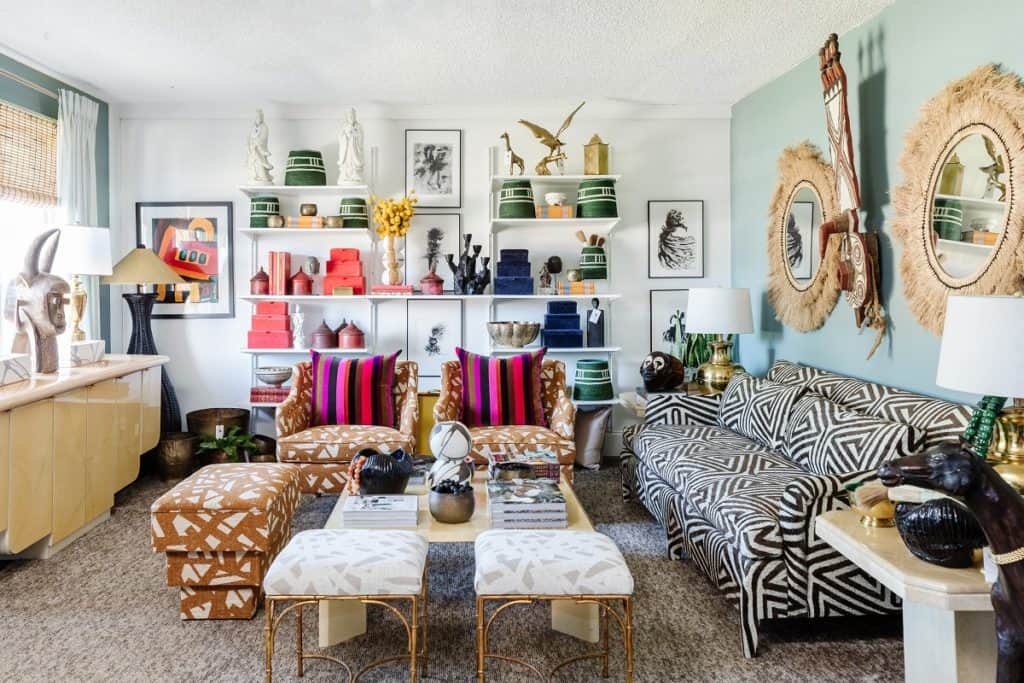 Another super fun Charlotte location to take maternity photos is this mid-century building which doubles as a creative studio and a décor shop. It's chock-full of art and collectibles from all over the world, all of which can be used to provide scale for the growing baby bump. Mom-to-be can relax on a tribal print sofa or ottoman or pose in profile in front of some of the many unique sculptural creations throughout. A stylist is also available onsite, or you're free to simply improvise with your photographer.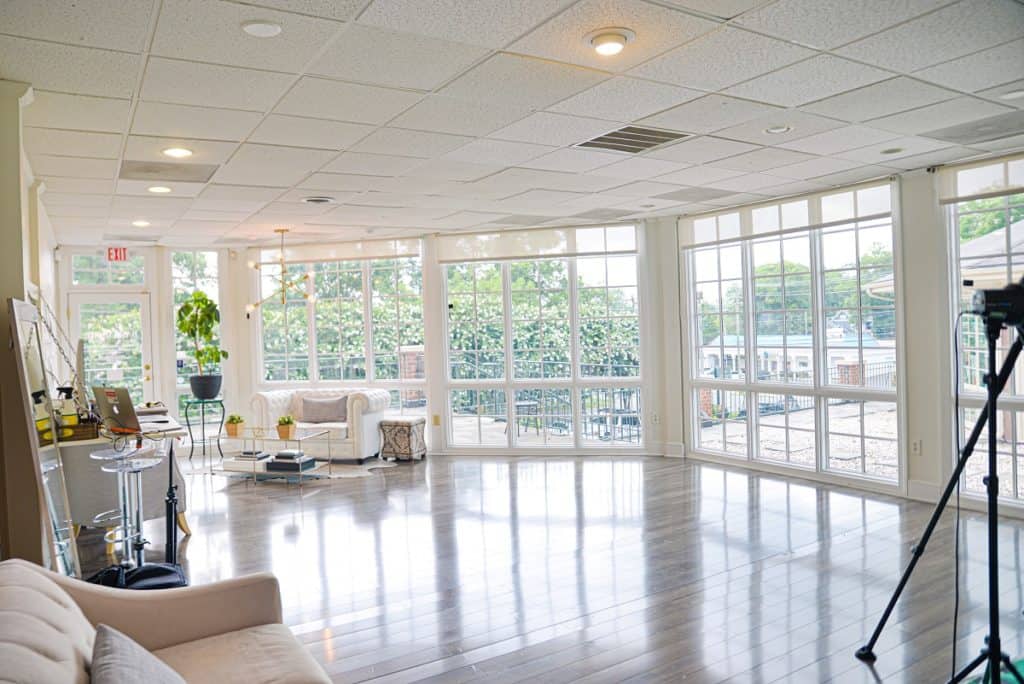 The proprietor of this rentable photography studio is a full-time photographer, which speaks volumes about the functionality of the space for your maternity picture session. The 700-square-foot studio is the second floor of a boutique, and features a wall of windows through which a summer's worth of outdoor light pours in. Suffice to say, renting this beautiful photography studio is one of the best maternity photoshoot ideas in Charlotte.
The space provides minimalistic furniture, like a white couch and two clear ghost chairs, allowing your photography the freedom and flexibility to create all sorts of images. There's even more pro-level photography equipment included in the rental, like three different seamless paper backdrops, light modifiers, and panels to block or reflect the natural light.
7. Admire natural beauty and lake views at Freedom Park
Freedom Park is one of central Charlotte's not-so-hidden gems. It's easy to envision taking your maternity photoshoots anywhere in the park, but that baby bump would look especially adorable graced by the pretty, seven-acre lake in the background.
Trees and other greenery surround the lake, which was until recently home to a plethora of rather aggressive Canadian geese. They've been humanely relocated, though, so you needn't worry about them accidentally photobombing your maternity photoshoot. Instead, you'll have ample opportunity to take peaceful and special pictures to celebrate your growing family.


The botanical gardens at UNC Charlotte are breathtaking and would make an excellent choice for a nature-loving mother's maternity photoshoot. There are two options for staging the pictures—the outdoor gardens, or the McMillan Greenhouse, best known for its orchids.
The garden serves as a living classroom for UNC students, as well as a site for public education and enrichment. Photo policies prevent the use of glitter and everyone must remain on the paths at all times, but with more than 10 acres of wildflowers, rhododendrons, mosses, water features, and much more lush beauty, that shouldn't be a problem.


Set for a grand reopening at a new Charlotte location, Carolinas Aviation Museum is a local treasure. The right expectant mom would revel in having her maternity photoshoot at this awesome facility, where she can pose alongside original and replica historic aircraft.
The Smithsonian-affiliated learning center is highly interactive. Visitors can even climb aboard several of the planes, which makes for an excellent photo unto itself. The outdoor planes are an exciting backdrop for a soon-to-be new mother with her feet on the ground and her head in the clouds.


Another stellar outdoor setting, the McDowell Nature Center is sure to be one of the best maternity photoshoot ideas in Charlotte. This preserve is a little wilder and less groomed than a typical municipal park. It entails more than a thousand acres of low forested hills on the banks of the lovely Lake Wylie, as well as many acres of Carolina piedmont prairie land.
In Lake Wylie, you'll find the 20-acre Copperhead Island, which is available to rent all to yourself! Whether you stay ashore or take the journey out to the island, you're sure to find a scenic and memorable location to take your maternity photographs.



Get together somewhere better
Book thousands of unique spaces directly from local hosts.
Explore Spaces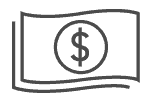 Share your space and start earning
Join thousands of hosts renting their space for meetings, events, and photo shoots.
List Your Space