The Ultimate Guide to Opening an Art Gallery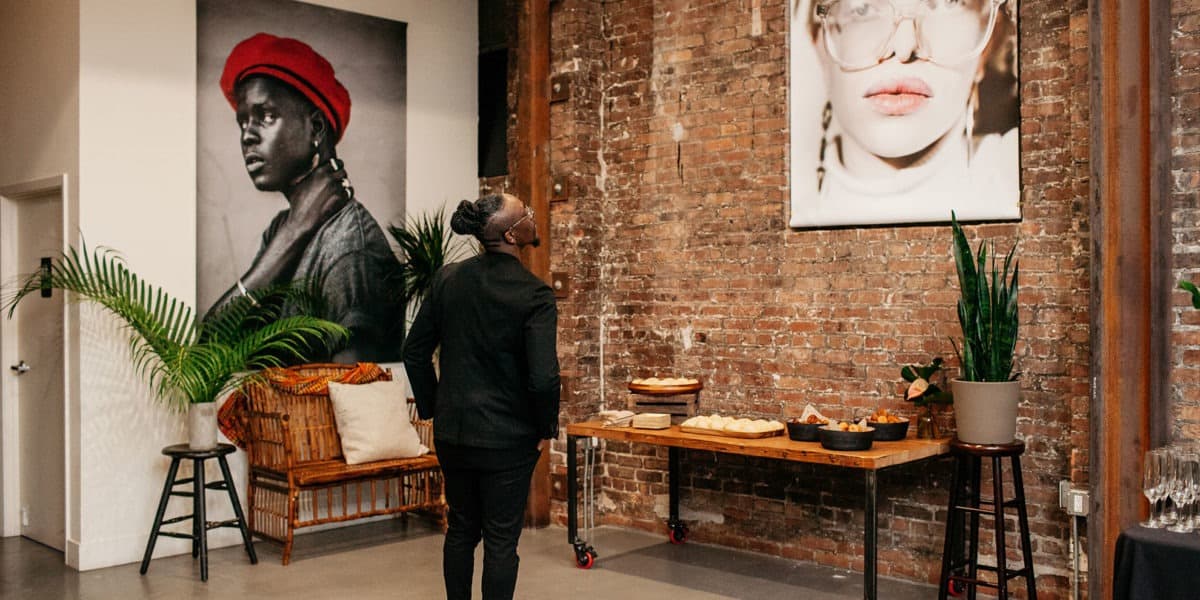 Have you been dreaming of opening an art gallery? If so, you've come to the right place. You may wonder if this is the right time to start a business. And make no mistake, art galleries are a business. While you don't have to go it alone, having a passion for art is only part of the equation! Of course, both a love of art and a creative interest in artists are meaningful to becoming an art gallery owner. Successful art gallery owners must strike a balance between the creative world and the business world since the purpose of an art gallery is to sell art and stay in business.
As the largest online marketplace for hourly rentals, including stunning art gallery spaces, Peerspace knows all about this subject. We support all our venue hosts, whether they're opening an art gallery or a restaurant. Our hosts list their spaces on Peerspace for extra income, creating a personal listing, setting up an hourly charge, and taking bookings from interested parties.
We've consulted some of our most successful art gallery hosts and came up with this ultimate guide to opening an art gallery. If you're thinking about opening an art gallery but are unsure where to start, these tips from art gallery owners will set you on the right path. Check it out.
1. Get to know the market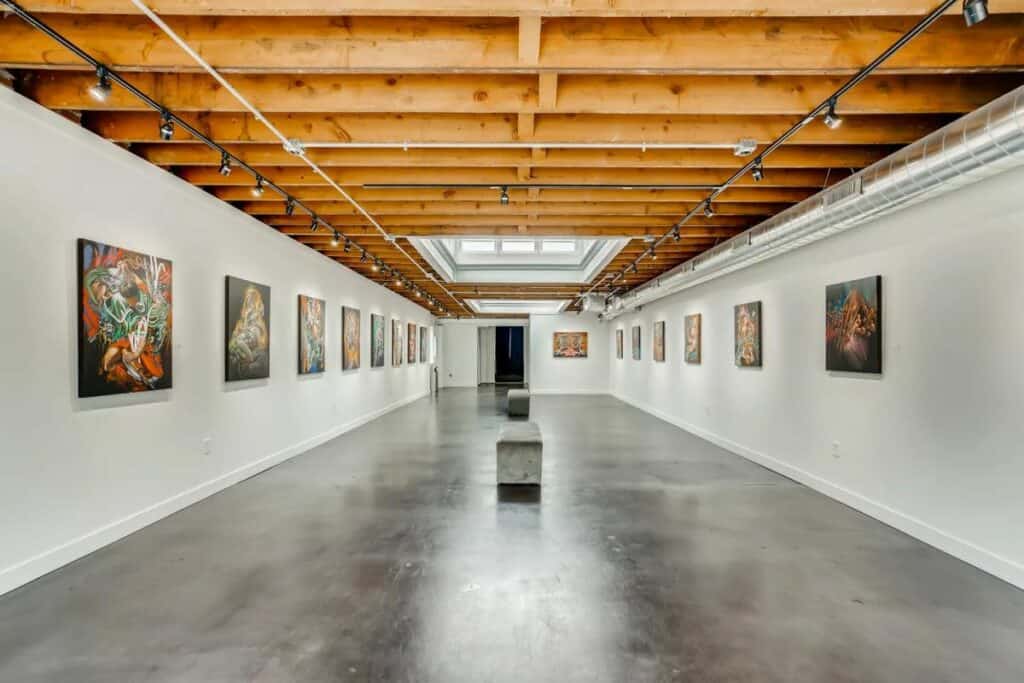 The first step of starting an art gallery is researching the local market. To do so, take a survey of what's already available in your city. Don't be afraid to meet with artists or other art community members for assistance in evaluating the market to gain further insight from others. This research will help you determine the size, scope, and vision of your art gallery.
As you familiarize yourself with local galleries, think about the purpose your art gallery will bring to the area. Gauge whether the type of art you're interested in featuring is already sufficiently represented and will attract clientele. If not, you'll need to go in another direction in order to stand out and be successful.
You have a stronger chance of attracting customers by creating a niche in your local market — something that truly identifies your art gallery. For instance, maybe you'll want to feature the works of local artists only. Or maybe your art gallery will be dedicated to French Renaissance artists? Either way, pick a niche and use it for inspiration as you build your art gallery
2. Become an expert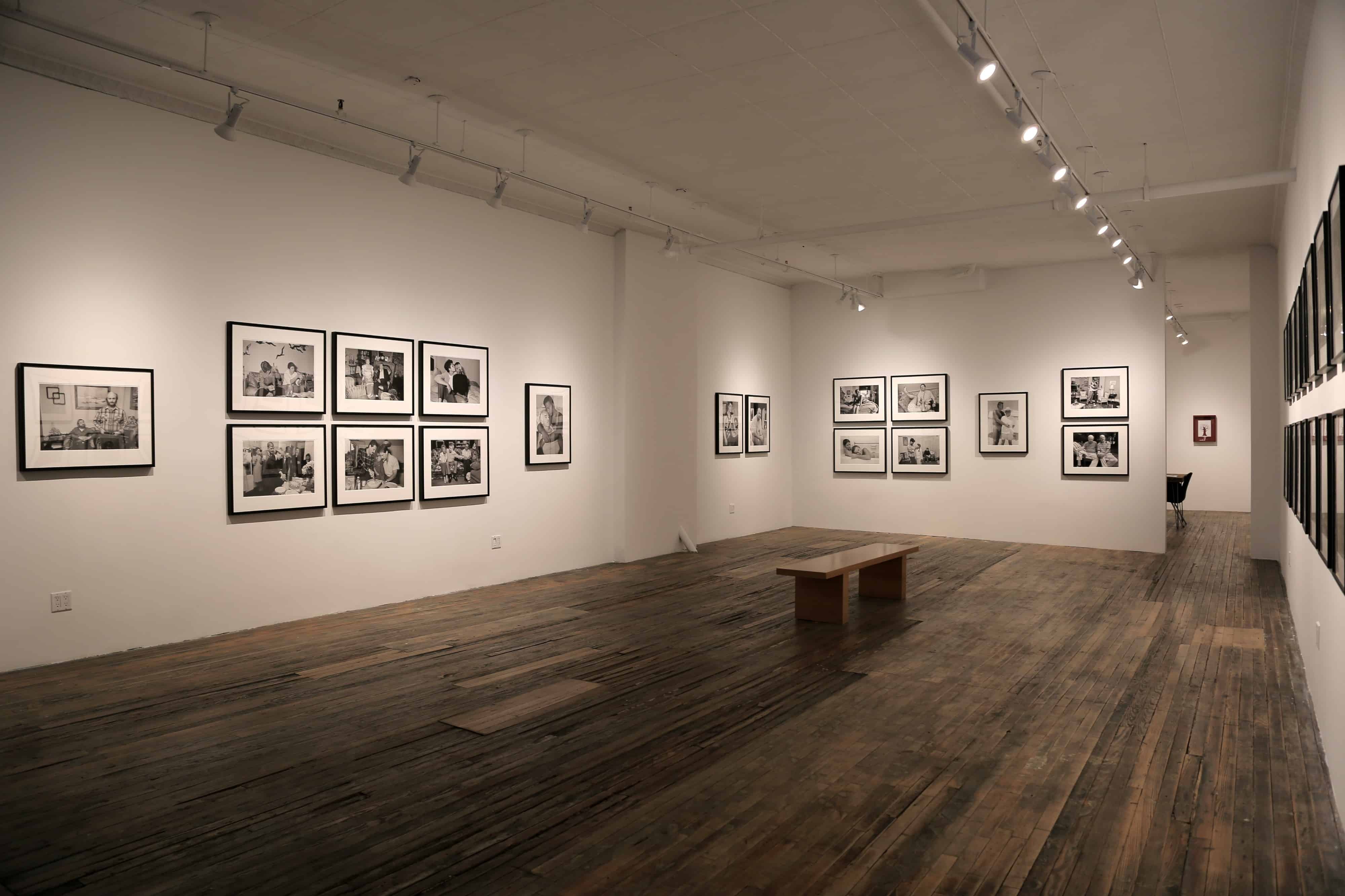 Soak in all information about the type of art you will have in your gallery. You want to become an expert so you can talk the talk and walk the walk. Seek similar galleries outside your city and visit them online or in person. Get a deeper knowledge of the artists creating this specific type of art, both prominent fixtures and emerging talent. Being able to explain each piece of art, its meaning, and its relevance in the genre will make your gallery stand out as one that buyers can trust.
"I started out knowing a lot of people in the art world. I worked with several galleries before launching my own space in 2004," said Michael Foley of this spacious art gallery in New York City (pictured above). He also notes, "I had a head start, and that really helped."
3. Find your mode of business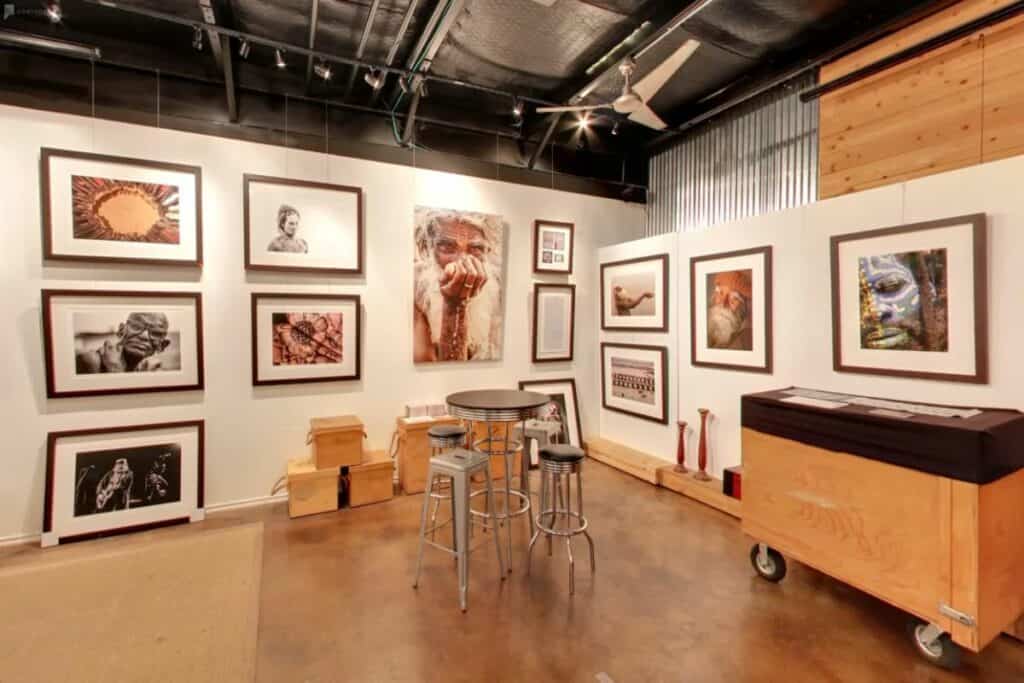 Before you open an art gallery, you need to decide how your art gallery will conduct business. Create a business plan that formulates how your gallery will operate, market itself, and your overall growth plan. Decide how you'll get funding and the overall management structure.
How does your art gallery make money? If you plan on profiting from sales commission, determine what your commission percentage will be. Like any business, art galleries adhere to tax laws. Now is the time to agree to an organizational structure, whether it's a corporation or a sole proprietorship.
For more information, check out our handy guide on creating an event venue business plan.
4. Design your space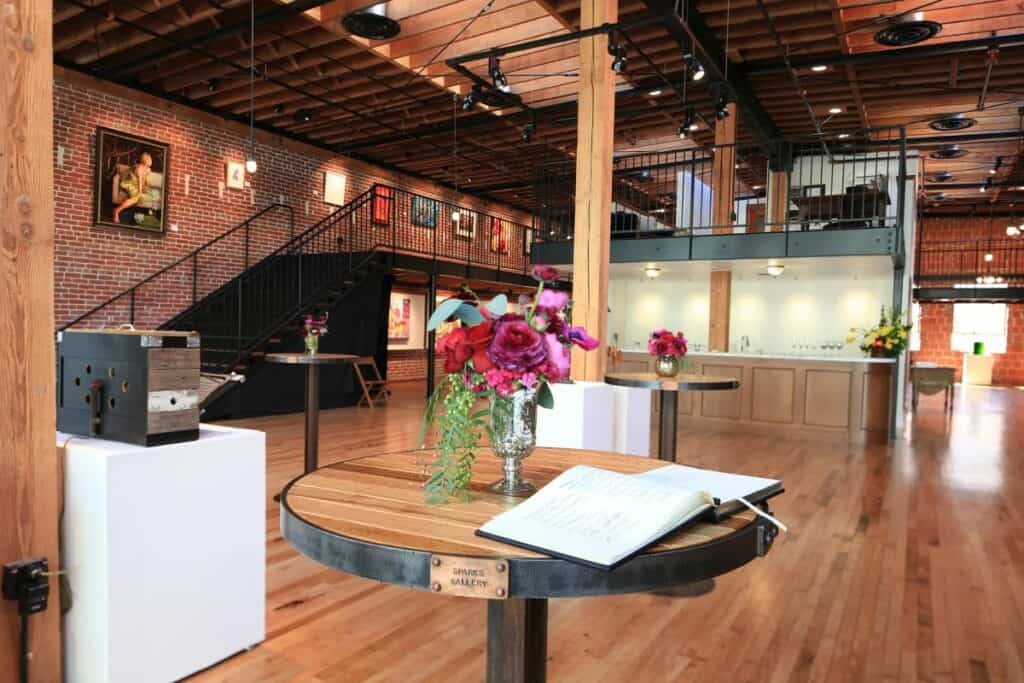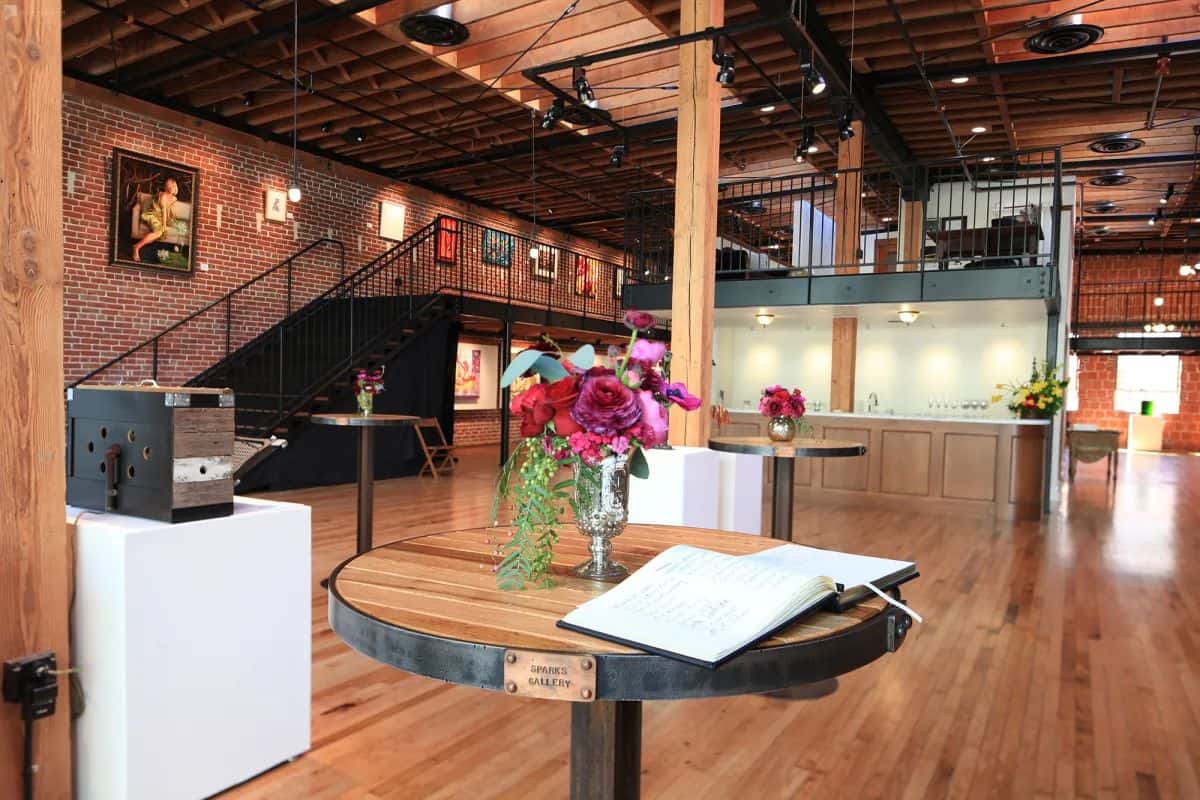 Now it's time to consider your art gallery location. The venue should be easy for guests to access. When Michael first opened his gallery, he chose a "gallery building" in Chelsea. A prime location ensured that people visiting other galleries would also come to his. His current gallery resides on a business street in the Lower East Side, which naturally receives good foot traffic.
Also, remember that an accommodating layout is key. Art galleries need to have enough space to hold several collections of art for show as well as in storage if possible. Don't forget you need to be able to host receptions. That means a space large enough that allows people to socialize and move around. Keep the interior décor of your art gallery to a minimum. You want to avoid distracting your potential buyers away from the art on display. However, be sure to incorporate decor elements that tie to your overall vision, as it further cements your galley's branding.
5. Rent out your space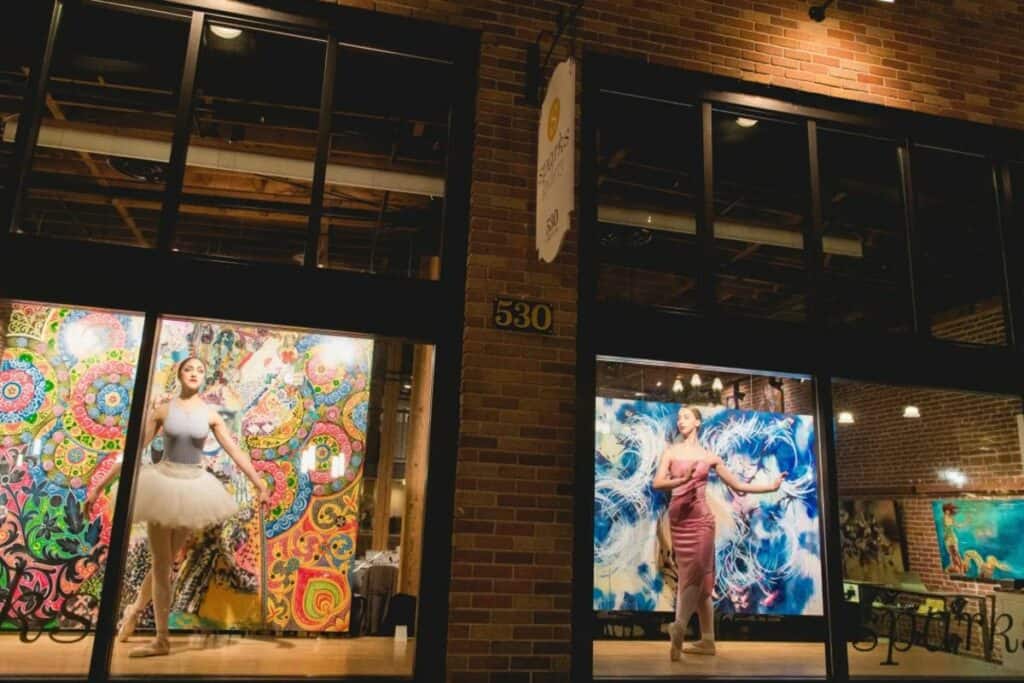 After you've opened your gallery doors, you should think about others ways to make money beyond selling art. One way to do this is by renting your gallery for events, meetings, and even photo or film shoots. As we mentioned briefly in the introduction, you can list your space right on Peerspace.
Doing so offers you tons of benefits besides the obvious cash flow. For instance, it allows you to set your own schedule and fill your space's downtime with bookings. You will also get to maximize your space, while bringing in potential new art buyers. People may be interested in the type of art you sell, but they have to find your gallery first! And by listing on Peerspace, you can potentially introduce your space to thousands of new eyes.
Peerspace Host Ben Seidl says, "One of our aha moments was when people bought pieces of art while they were at a Peerspace event". By exposing his gallery and art to new guests, he's seen an increase in artists' sales, which allows him to give 100% of commissions back to the artists. It's a smart way to cover overhead costs while supporting the artists whose work you cherish.
6. Create an online presence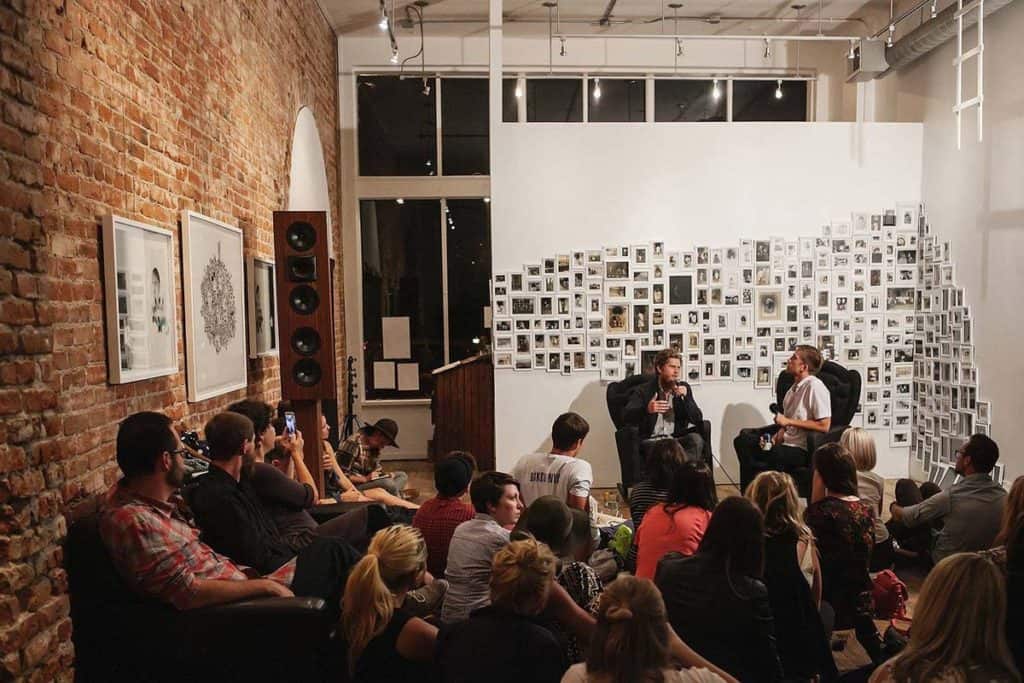 After you build your art gallery space, you need to get online. Not only is it crucial to promote your gallery, but online services can also help you manage the space as well. When gallery owner Michael first started his gallery, the most technology he used was for faxing and photocopying.
Times have changed, and so has the technology. "We use an advanced cloud-based inventory system called Gallery Manager which also connects directly to our website," said Foley. "It's super easy and efficient". If you're not web-savvy, you can keep it simple with contact information and information on receptions and featured artists. There are various website-creating tools available from expert level to those with little HTML experience.
"Our website is dynamic and allows clients to buy select works directly on the website," says Michael. Don't limit yourself to a website only; share your gallery's vision and art on social media. And remember, listing your space on Peerspace as another way to spread the word about your gallery. Creating a dedicated community of followers will make promoting openings and new artists easier. Also, consider starting a monthly newsletter where you share updates on artists in your gallery and upcoming events.
7. Create networking opportunities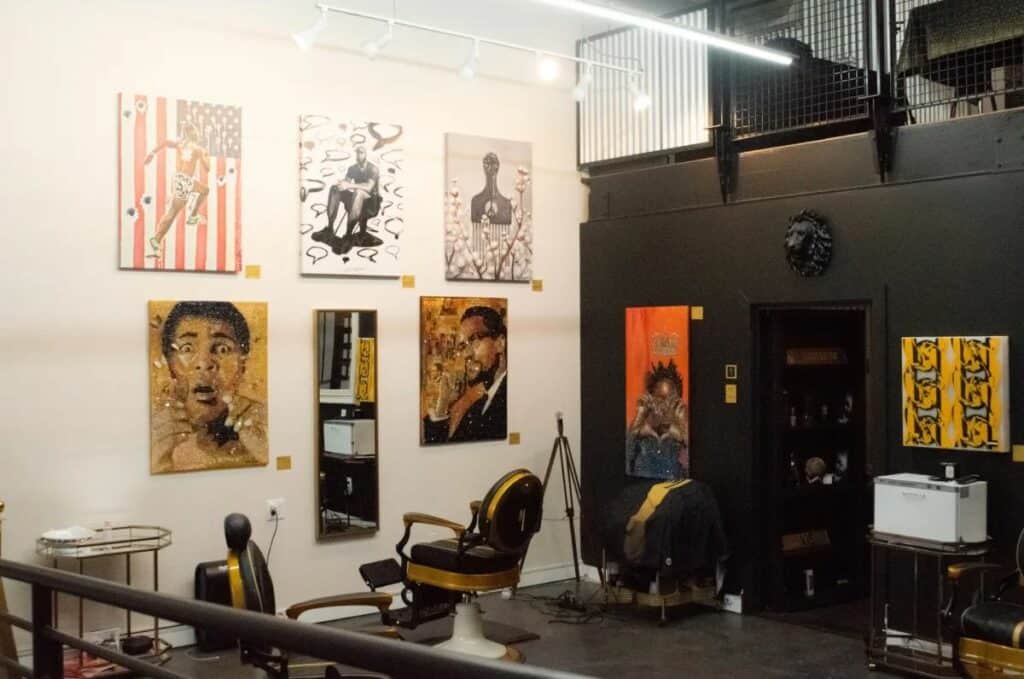 Connecting with people both in and out of the art world will aid your efforts in art gallery marketing. Network with other art galleries in your neighborhood to promote each other. Organize an art walk night where neighbors can stop by each gallery and peruse the art while enjoying a drink.
Another good way to draw people into your art gallery is to list the venue on Peerspace and take event requests. Hosting events in your gallery brings new clientele in that might never have seen your art and provides another source of revenue. Invite community organizations to hold parties in your space. Again this introduces your gallery to potential buyers and builds relationships with local leaders to increase the success of opening nights at your gallery.
8. Finesse your opening night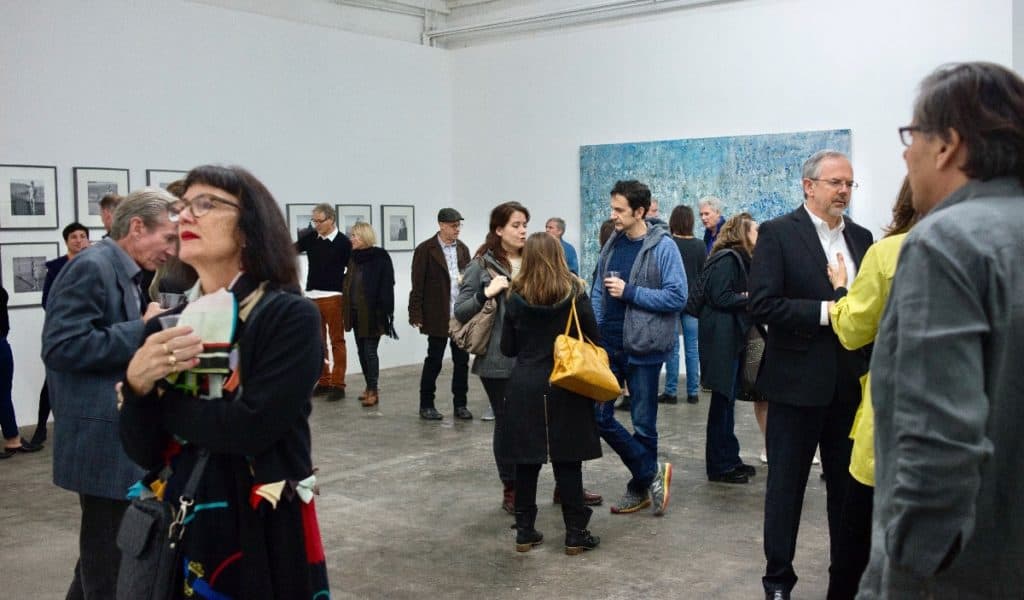 This leads us to opening nights, an integral part of running a successful art gallery. Opening night receptions at an art gallery set the momentum for how the community receives your artist's work. You want to develop a strong, compelling message with the art on exhibit.
Share the artist's story and celebrate what makes their art special. And remember to make each visitor feel special. "It's important to take care of the artist that night and to welcome each and every visitor that comes in," says Michael. "You just never know who might make the decision to buy that night or who might come back to see the show again. We give everyone a warm greeting."
He advises new gallery owners to be the perfect host, show people a fun time. And of course, don't forget to let visitors know that, yes, the artwork is for sale. Having cocktails and simple foods available for your guests will encourage them to stay and take in the art. Once you last your gallery on Peerspace, consult the Concierge service. This dedicated team can source local catering, drinks, waitstaff, and more and arrange for it to be at your gallery on time for opening night.
9. Go virtual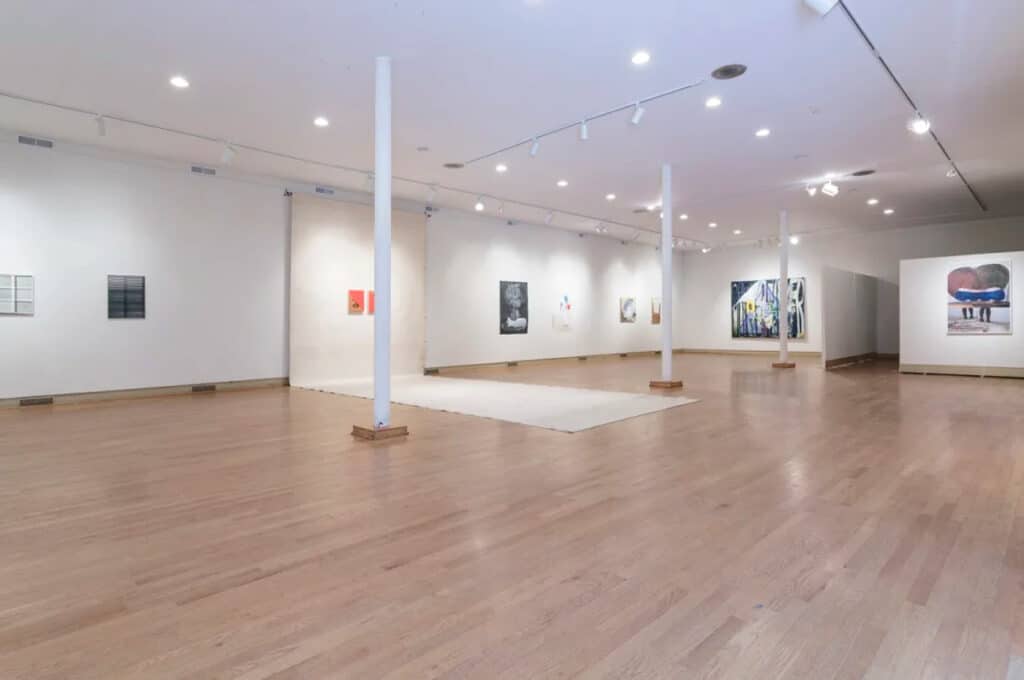 Though we live in uncertain times, that shouldn't stop you from hosting amazing gatherings at your gallery! You just need to come up with ways to attract all segments of your audience, as in those who feel comfortable going out and those who would rather stay home. Just because the latter group feels safer at home and away from crowds does not mean they do not want to share the experience of your gallery.
It's no surprise then that virtual gallery interest has risen since the start of the pandemic and shows no signs of slowing down! You just need to create an event with hybrid attendance to attract in-person and virtual visitors alike. Check out this feature by vFairs about how to host an event with virtual attendees and still make a profit. Developing a knack for hybrid events now will serve you amazingly well throughout your career in the art gallery business.
Opening an art gallery: the Peerspace difference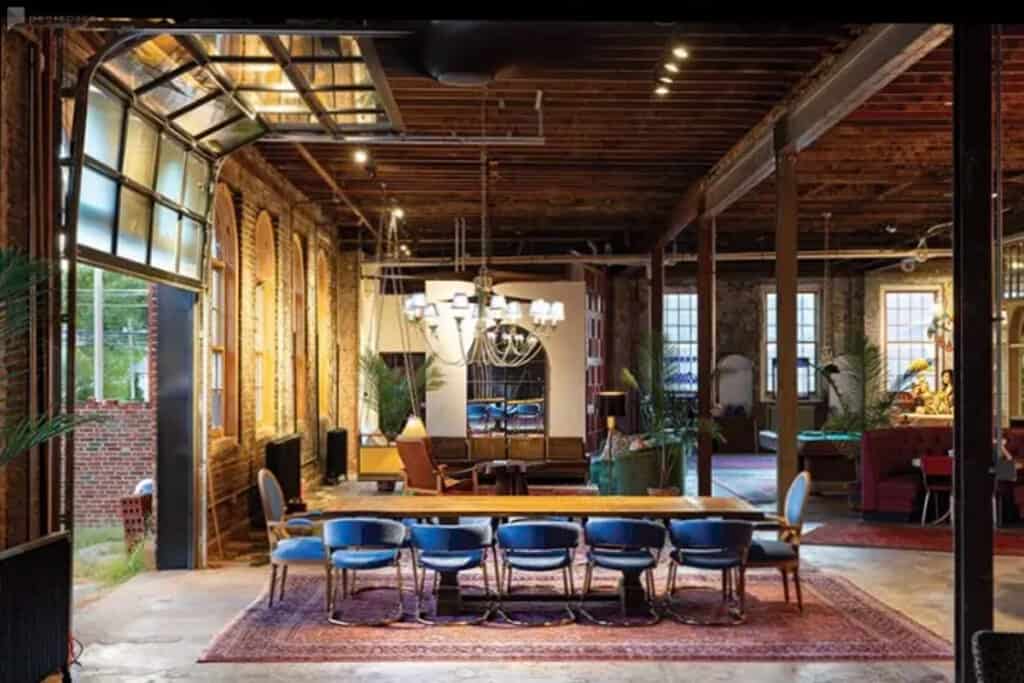 At Peerspace, we have thousands of art galleries on our platform available for hourly rental. You can list your space by including a detailed description, laying down some ground rules, and uploading high-definition photos of the space. Since Peerspace renters come to the platform looking for a gallery space, they'll be able to find you pretty quickly! Check out other galleries listed on our site, their description, photos, and reviews. This can help you decide what works best for your space, all while staying true to your aesthetic, of course!
And when you list your gallery on Peerspace, you can consult Concierge services for the best catering and equipment rentals. This takes some of the pressure off and lets you focus on your gallery.
The artist's journey can be a challenging one. As an art gallery owner, you have the opportunity to showcase their work and advance their success. Remind yourself that an artist's success translates to sales which translates to the success of an art gallery. Keeping the momentum going between sales can be challenging for most art gallery owners. So be sure to get creative with new ways to bring people into your gallery.
After your art gallery is up and running, help spread the word by listing your space on Peerspace. You can start hosting for free today.

Get together somewhere better
Book thousands of unique spaces directly from local hosts.
Explore Spaces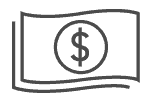 Share your space and start earning
Join thousands of hosts renting their space for meetings, events, and photo shoots.
List Your Space