Must-Have Equipment to Set Up a Photo Studio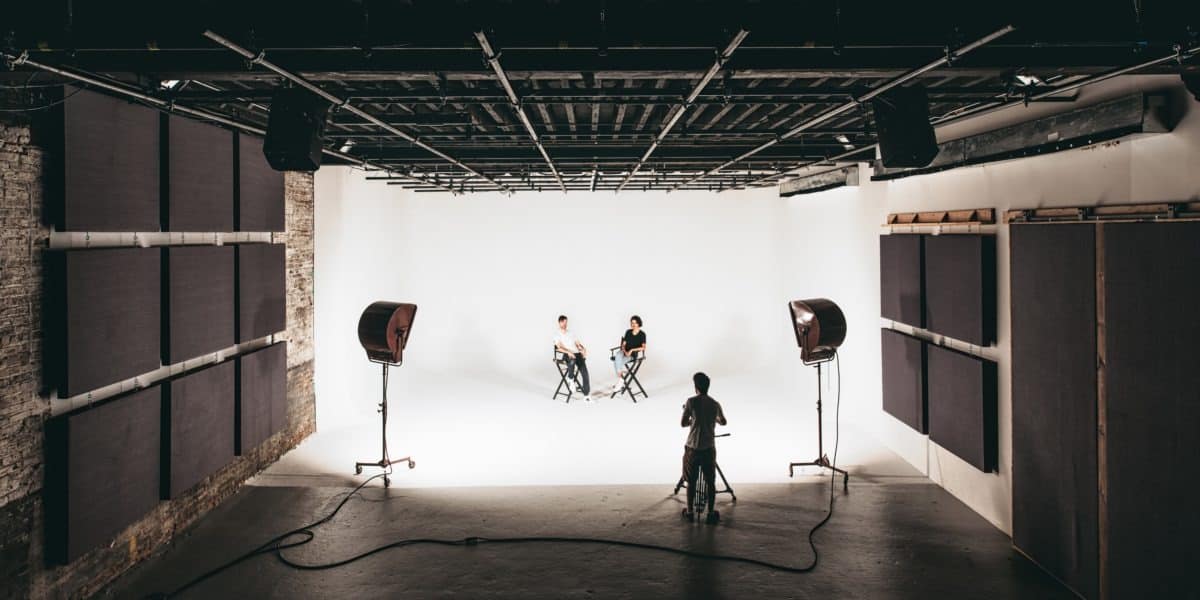 From the location to the studio design, there are many ways to go about opening a photo studio. However, choosing the right photography studio equipment is non-negotiable. With so many options out there, it can be overwhelming to know which gear to buy first. With that in mind, here are the ten must-have accessories to help set up a photo studio.
Once your photo studio is up and running, you can list it on Peerspace to start earning money from your space.

Clamps
From clamping a sheet of foam core to a light stand to eliminate wrinkles on a model to hold up a background for the perfect shot, clamps are essential. You can find versatile pony clamps for one to two dollars at local home improvement stores. If all else fails, a bucket full of old-fashioned wooden clothespins will do the trick.
Tripods
To get started, you'll need to invest in a sturdy tripod that can be versatile and handle trips outside of the studio. However, as you're able to invest in your space, a small tabletop tripod is another piece of photography studio equipment Especially, if you are trying to get a steady shot on a table.
Calibrated Grey Card
Whether you're thinking of going with the Kodak 18 Percent Grey Card or the pro favorite of a Macbeth Color Checker, a grey card will do wonders. The trick is to shoot one reference shot for every lighting setup. Then remove the lighting card and shoot normally. When you go back to the post, you'll be able to use these test shots to find the perfect color balance shots.
If you're worried about the cost of all the equipment for your photo studio, we've got good news. You can recoup all your photography studio equipment investment by listing it on Peerspace.
Magic Arms
Magic arms are designed to hold a camera in place. This gear consists of a simple "arm" with rotating wrists on each end. While not very complicated, magic arms help even the most novice photographer into someone who seems they can shoot for National Geographic next week.
Background Light Stands
In today's age, you won't find one photo studio without background light stands. For instance, AlienBees and Freedman's both over some great background light stands that allow for simple and seamless background lighting for any sized studio. A great photographer will have the ability to throw light below seated subjects, behind industrial machines or even near the floor to produce a superb lighting effect that will make your subject pop.

Monolights
Monolights are another piece of photography studio equipment often overlooked, but used by all professional photographers. We suggest matching any moonlight purchase with an extra long power cable to ensure you can move around your subject and get that desired shot with ease.
Light Meters
Many high-end camera bodies have some great ambient light settings, but any photo studio needs to have the ability to accurately measure a flash. This is essential when you're using flash to fill backlit subjects. A solid light meter will allow you to be precise in flash exposures. Plus, who wants to measure the flash for half of the shoot anyways?
For inspiration, explore other photography studios on Peerspace.
Focusing Spotlight
Back in the 80's and 90's, photo studios could get by with using natural window light. However, today's photo studios must contain a wide assortment of lighting options. One in particular being a focusing spotlight which contains a strobe tube that offers a variable image circle. A true focusing has the ability to project everything from steel masks to actual transparencies onto a surface.
Gaffer Tape
If you only purchase one type of tape for your studio, we recommend gaffer tape. While a bit more expensive and heavier, gaffer tape sticks to everything magically leaving no residue behind. You can use the tape to cover any metal finishes that may reflect back on your images, or simply to secure a background. The uses are endless making the investment worth the upfront cost.
Wireless Remote Triggers
When it comes to cables, the fewer on the floor the better. There are a number of great wireless remote triggers that will keep your floors cable-free, providing full functionality. Plus, some of the top-ranked triggers in the industry will allow you to work on multiple frequencies and coordinate your channel sections to trigger different groups of your own lights.
From equipment to some essential accessories, the real key to setting up a studio is getting the right photography studio equipment. Test out your gear, and see what works best for you in your space. This is your space to experiment with, and if all else fails, just gaffer tape it down.
We know purchasing quality studio equipment can be a lot of cash upfront. To get the most ROI, try listing your space on Peerspace. Peerspace makes it so anyone can earn extra money by renting out your space, that that for film and photo shoots, meetings, and events.