How To Plan A Surprise Wedding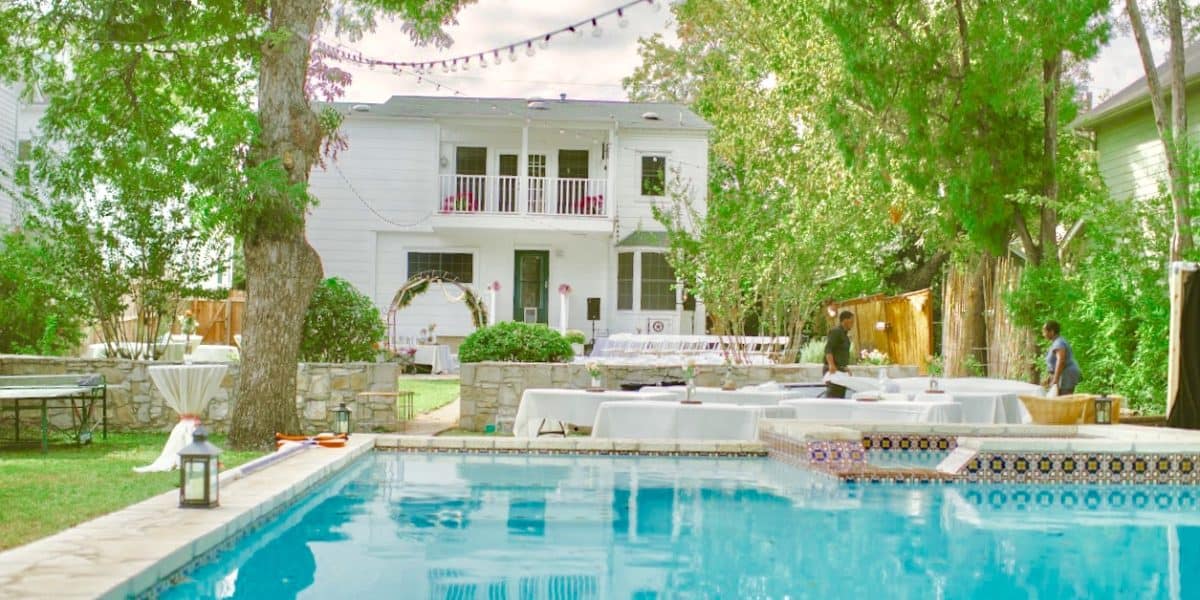 Let's face it: wedding planning is stressful. Not every couple wants all the pomp of a grand wedding ceremony. If you want the excitement of an elopement without sacrificing the company of your friends and family, a surprise wedding might be the solution you're looking for. Surprise weddings are the ultimate atypical wedding. There's absolutely nothing like seeing the look on your guest's faces when they realize that they're about to witness your wedding ceremony. And if you need a helping hand planning your ultimate surprise ceremony, you can count on Peerspace to have your back. Here's how to plan a surprise wedding that your family and friends will never forget!
Make sure it's right for you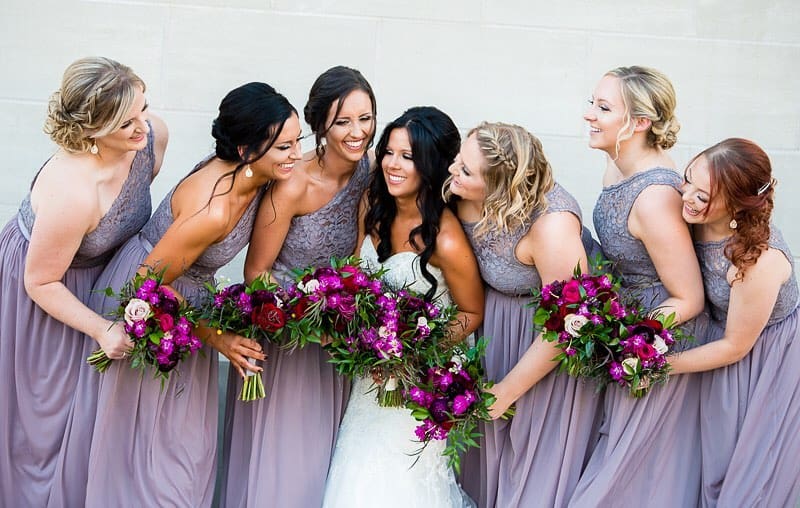 Before you dive into planning a surprise wedding, make sure that it's what you really want. While surprise weddings are full of excitement and fun, they're far from spontaneous. They require plenty of careful planning and coordination to pull off. Planning a surprise wedding may also mean sacrificing traditional pre-wedding festivities, like bridal showers and bachelor(ette) parties. Because they're a complete surprise for your guests, you won't receive any wedding gifts on the day of the ceremony either.
But if you've never been a fan of fuss, skipping the pre-wedding parties might sound like paradise! Talk over all the pros and cons of throwing a surprise wedding with your partner before making any final decisions. Once you're both on the same page, it's time to learn how to plan a surprise wedding!
Keep it hush-hush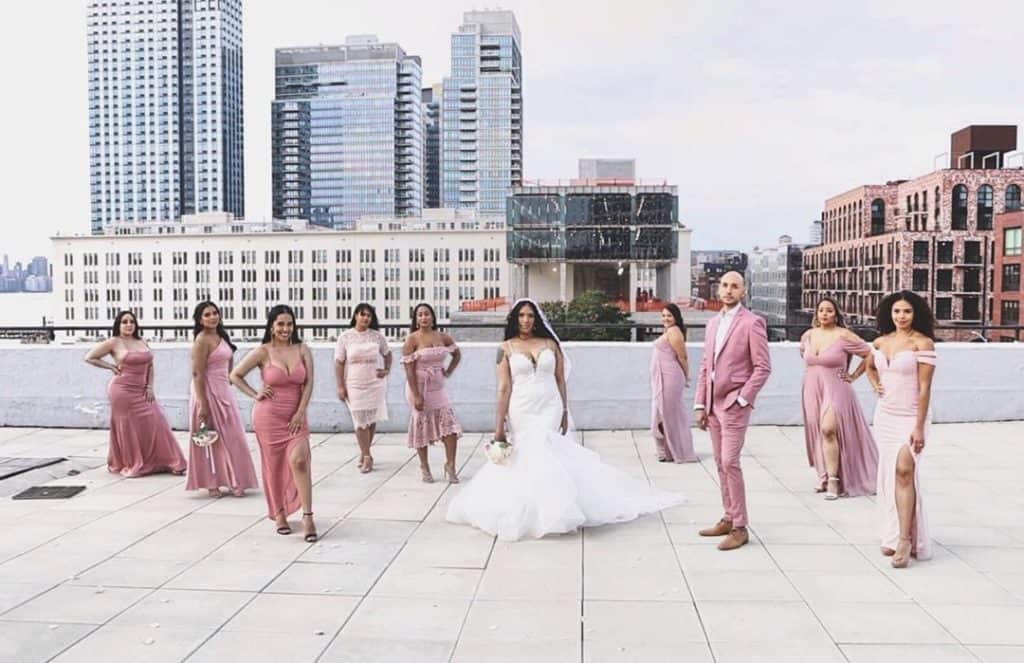 If you want to know how to plan a surprise wedding, this is rule number one. A good surprise wedding should be, well, a surprise. Only share your plans with people who absolutely have to know about the wedding, like your event vendors and the officiant. While you may consider your friends and family to be trustworthy, all it takes is one set of loose lips to bring the whole surprise crashing down.
Since you won't be able to rely on bridesmaids and family members to help plan the wedding, enlisting the help of a professional wedding planner can help you keep everything under wraps. A wedding planner can help you coordinate all your details in total secrecy so that no one will wise up to your plans. Just make sure to keep all your phone calls, texts, and emails hidden! This is one of the easiest ways to accidentally let your secret slip, so guard your phone with your life.
Create a decoy event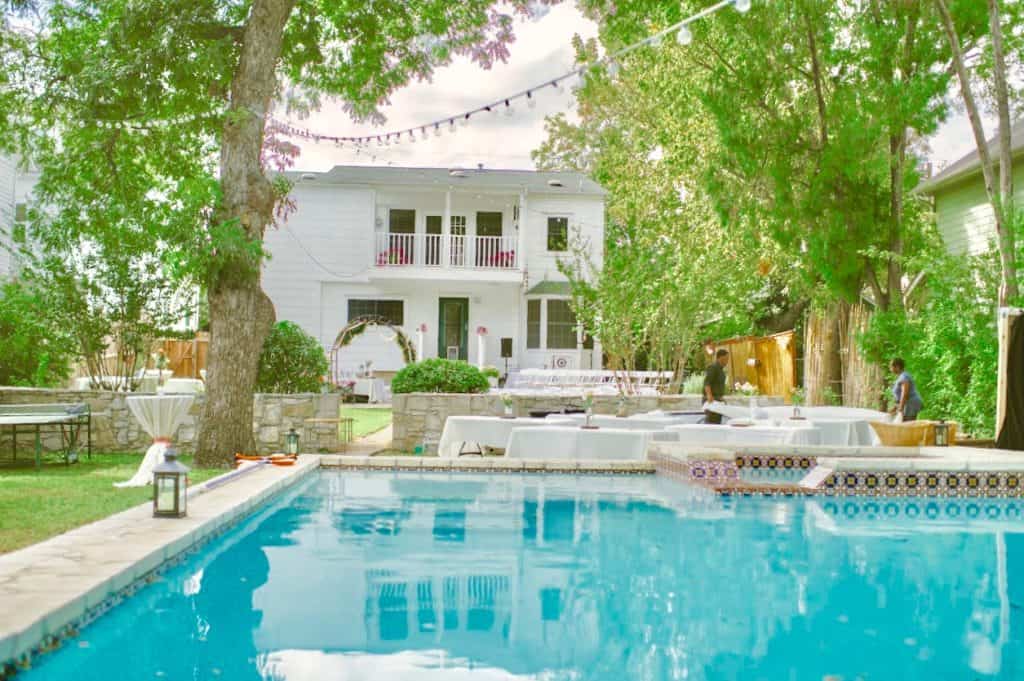 To get your guests to your surprise wedding, you'll need to create a cover-up event. This can be tricky to do without raising suspicion. But you can pull it off with a little ingenuity. A common tactic is to invite guests under the pretense of an engagement party, then surprise them with the real ceremony. You could also invite guests under the ruse of a birthday party or special anniversary.
This is an excellent time to embrace non-traditional wedding themes. Try asking your friends to come dressed up under the guise of a costume party or host a pool party and tie the knot by the waterside. Don't be afraid to innovate here or come up with new ideas. After all, your surprise wedding should be memorable! 
Find the perfect venue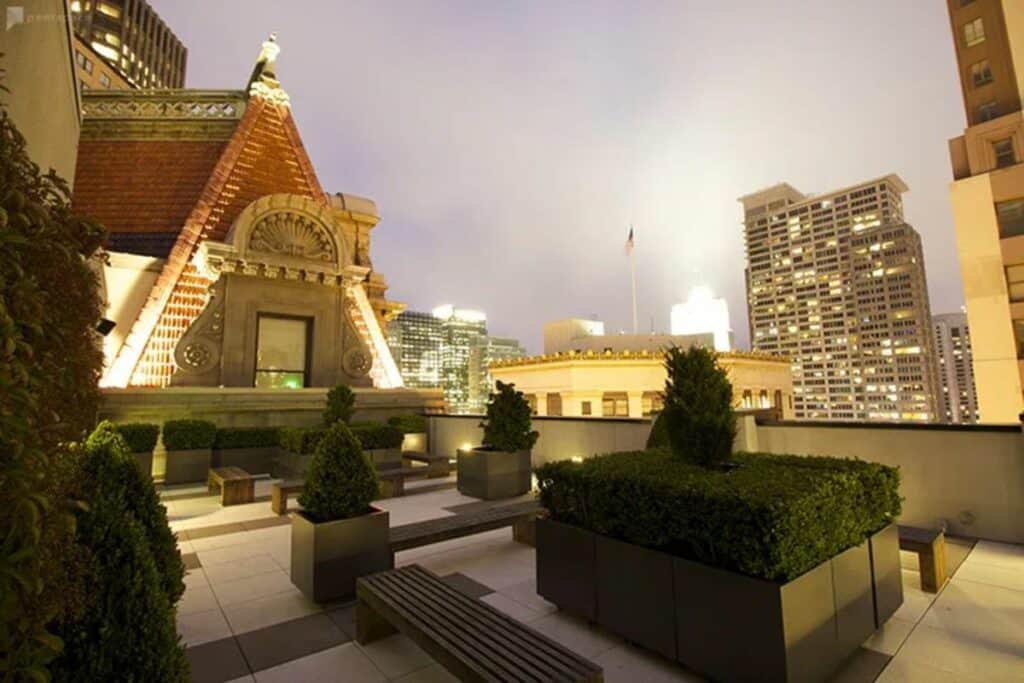 If you're feeling stumped about where to host your surprise wedding, Peerspace can help you out. Whether you want a wedding that's casual, formal, or completely off the walls, you can find a venue that suits your needs on Peerspace. Just choose your event type, city, and wedding dates, then start browsing all the unique venues in your area. 
Look for something with plenty of space for surprise vendors to hide out or a private area where you and your partner can slip away if you're planning a wardrobe change. If you want a special type of venue, like a private bar or a breathtaking rooftop, you can filter Peerspace listings by the amenities they offer. There's a venue for every couple here. All you have to do is pick the right one!
Serve up tasty food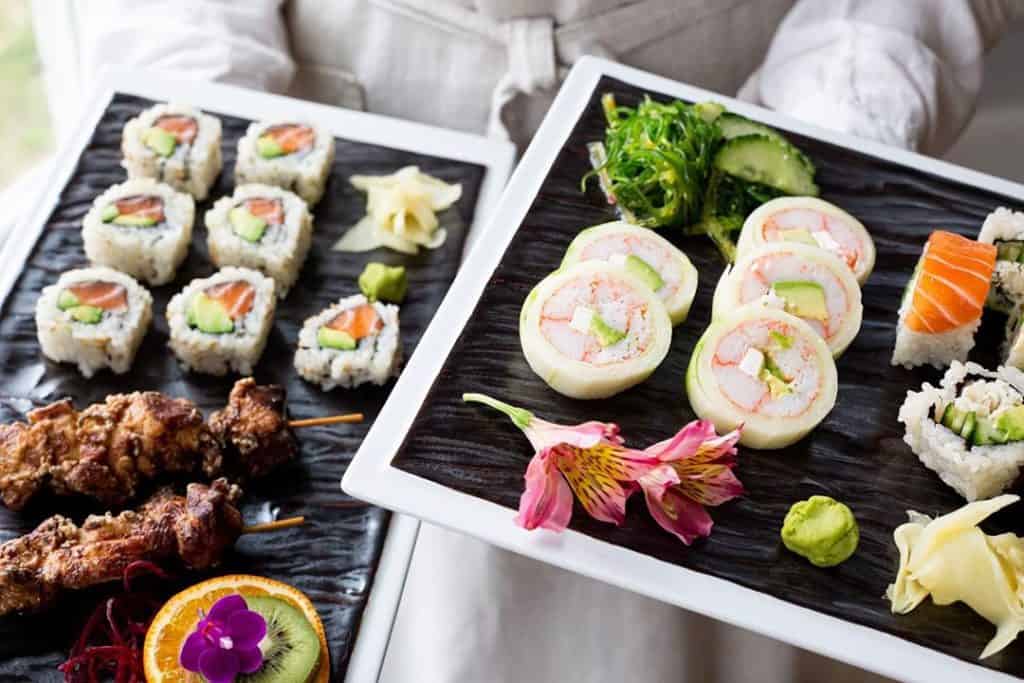 After you've found the perfect venue to host your secret ceremony, it's time to work out arrangements for food and drinks. If you're hosting an outdoor wedding, grilling out is an excellent way to create a more laid-back vibe for your wedding. If you'd like to serve up something more formal, Peerspace concierge can help you find a caterer for your clandestine event. This can save you precious time and energy, letting you focus on other aspects of surprise wedding planning.
Don't forget the wedding sweets either! Instead of a traditional wedding cake, try having a trendy donut tower or a self-serve ice cream bar. If you're wondering how to plan a surprise wedding that's super unique, serving up non-traditional sweets is a great way to do it!
Plan the entertainment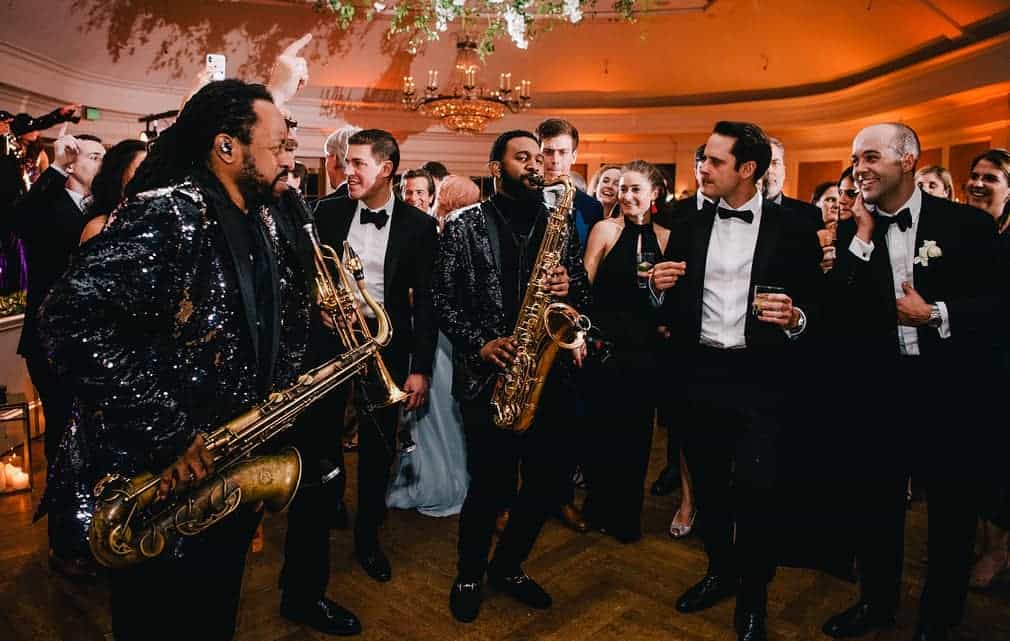 Every wedding needs some good entertainment! Whether that's hiring a professional band or DJ or cranking up your favorite playlist on a Bluetooth speaker. Music and dancing are an absolute must for any kind of wedding — not just the surprise ones. 
If you need A/V equipment delivered to your wedding venue, Peerspace concierge can help you out with that too. It's just one of many ways that booking with Peerspace can make your surprise wedding as stress-free as possible.
Send your invitations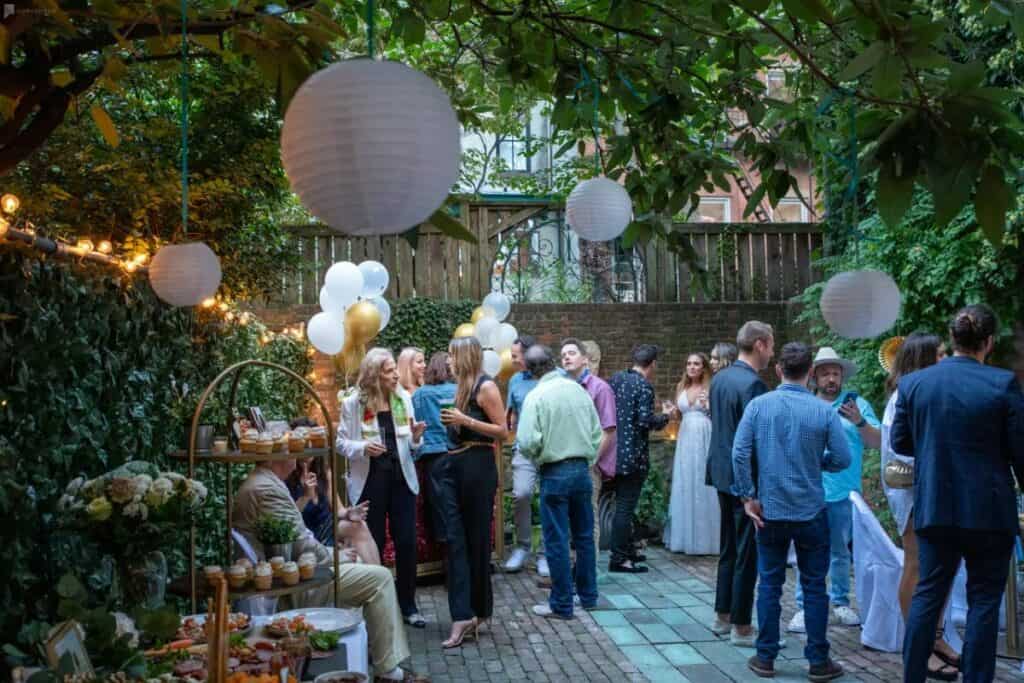 Once you've got all your for your surprise wedding in place, it's time to get your guests there! Send out a set of invitations for your decoy event–and make sure they look legit! You don't want anyone to see through your ruse.
Remember to stress the dress code and the level of formality. You don't want guests to show up in shorts and flip-flops if the mock event is a cocktail party. While you'll want to give everyone plenty of notice, sending out your invitations too early could raise suspicion. Send your invitations out 4-6 weeks ahead of time to give everyone ample notice without sounding alarm bells (or wedding bells).
Plan your announcement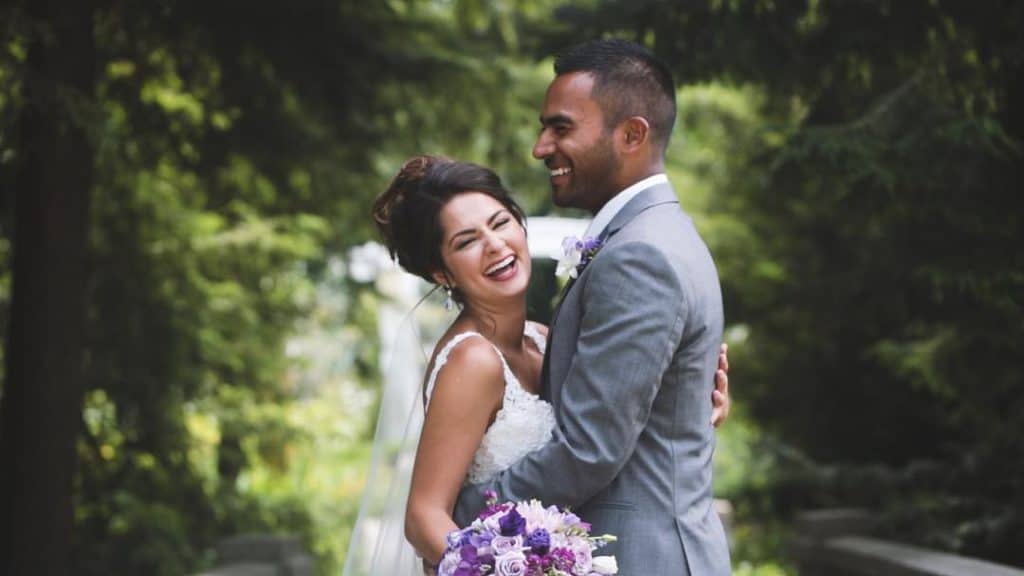 Last but definitely not least, the announcement is absolutely key to your surprise wedding. This is the moment where all your guests will realize that they're officially at your wedding, and it requires special care and thought. Have your band or DJ make a special announcement, or tell a younger relative and have them spread the news. 
Sometimes, the best announcement is no announcement at all. Just show up in your bridal gown or tailored tux and watch the jaws drop around you. You'll definitely want a professional photographer on standby to photograph this big moment. We're willing to bet it's one that you'll always want to remember!

Get together somewhere better
Book thousands of unique spaces directly from local hosts.
Explore Spaces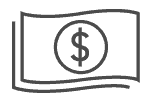 Share your space and start earning
Join thousands of hosts renting their space for meetings, events, and photo shoots.
List Your Space