13 Best Portland Wedding Photographers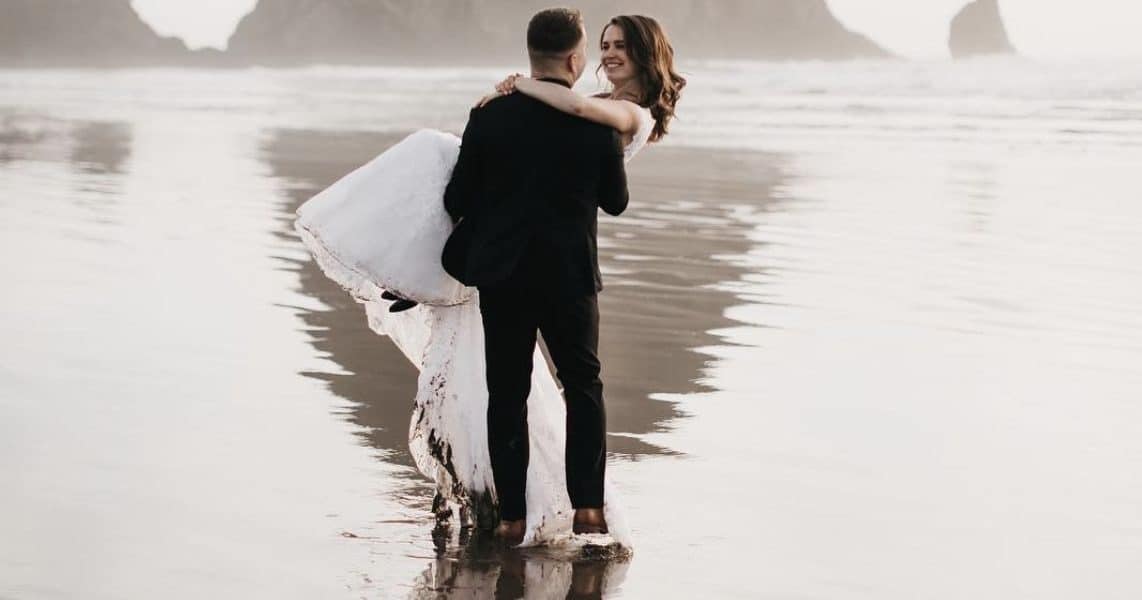 Portland is a great city for wedding photographers. Not only is it populous enough that there is plenty of demand, but being surrounded by idyllic landscapes means there's always a great backdrop for photos nearby. It should come as no surprise, then, that the photographers on this list make frequent use of beautiful, outdoor settings for their images. But, anyone with a camera can make smart background choices—so for this list, we found photographers that really stand out from the competition. In their portfolios, you'll find a mastery of finding the best light, creative compositions that you didn't know you needed in your life, and an overall approach to to wedding photography that centers on telling stories and making images that don't just follow the latest trends, but will look good for decades. Finding the right photographer to reflect your personality and style can be a daunting task, but our list of the best Portland wedding photographers will make it easier for you to book some fantastic talent.


Nate holds a Bachelor's of Fine Art in photography, so you can be confident he has the training and skill to photograph any wedding. His award-winning work will blow you away, and his portfolio is a testament to his mastery of the craft. There, you'll find large scale portraits side by side with beautiful captures of smaller moments—all of it tied together with balanced colors and beautiful light.


After working in the film industry, Sean got his first taste of wedding photography when he was asked to shoot a friend's wedding. After that, he was hooked. His approach to covering the day is relaxed and adventurous—he wants you to be in the mindset where you feel completely comfortable being yourself. His portfolio often features couples in motion, having experiences and living in moments.


Dan found his first photography job in 2000 and shot his first wedding in 2001, so he has tons of experience doing this kind of work. He has an eye for great lighting and is skilled at posing his couples naturally. His images also effectively tell the story of the weddings he photographs, making him one of the best Portland wedding photographers.
Dionne's approach to photographing weddings begins with forming a real friendship with her clients. Knowing that on your wedding day you'll spend a lot of time with your photographer, Dionne believes building a rapport with your photographer is an essential part of the process—and it works. The work in her portfolio shows how relaxed and expressive the couples in Dionne's photographs are: she puts people completely at ease and captures them at their best.


The Woodsmiths are a talented photography team who specialize in documentary style wedding photography. Their award winning work is sure to impress: they capture intimate moments with creative compositions and have mastered lighting their subjects. They bring a passion for storytelling and artistry to all of their photoshoots.


Nate brings heaps of passion and personality to the weddings he photographs. He's dedicated to taking photographs that his clients will love and is fully aware of the legacy these images will have as they are passed down in families. He also understands that in order to make the best images, couples need to be comfortable with him, so Nate takes time to build trust with the people he photographs.


For Bethany, photographing a wedding means telling a love story. She does this by relying on an emotional connection to her subjects, which infuses her work with passion and authenticity. Her work is intimate and subtle, with soft lighting and creative framing. You can tell that couples are relaxed around Bethany—her portfolio is filled with images of people who are clearly in love.
Annie is an adventure-seeking wedding and elopement photographer who focuses on capturing intimate moments and timeless portraits. She excels at taking photographs of the unscripted, unposed moments that happen throughout the day. Her eye for great light is evident in her work as well, as all of her images are beautifully lit. This mastery of the small moments and great light definitely makes Annie one of the best Portland wedding photographers.


Marcela lives in Portland but holds her home town of San Bernardino close to her heart, and her work has an undeniable Californian vibe. She'll take the time to learn your story as a couple, too: how you met, what drives your relationship, etc. All of this information helps her capture genuine images that authentically represent you and your feelings for your significant other.


Chris and jD are a husband and wife photography team. While serious about their craft, they still know how to have fun on the job. They take inspiration from their own marriage to better photograph the beginning of yours, and they're especially good at making photos that reflect your personality. They'll do some casual posing and coaching to get the best out of each of their shoots.


Jessica has been in the wedding business since 2001 and holds a BFA in photography, so she's got a deep well of experience. She blends documentary style wedding work with creative portraiture to create a well rounded set of images of each wedding she photographs. All of her work is driven by the personality and emotions of her subjects.


Chris's work begins with his candid, documentary approach to the wedding day. He isn't afraid of vivid colors or bright portraiture, and you'll find plenty of these sharp, well composed images in his portfolio. With a decade of experience shooting weddings, Chris can consistently deliver high quality work, and that consistency cements his position among the best Portland wedding photographers.
Lana of Auburn Photography is a Portland-based wedding photographer who specializes in capturing weddings, elopements, engagements, and proposals. Lana captures captures all the big moments and small details, giving her clients her very best to savor every moment of their big days. From creating timelines to make clients' days go smoothly and seamlessly to looking for all the little things, like fixing the groom's boutonnière or removing a bridesmaid's hair tie, Lana works hard to over-communicate and be available 24/7 to meet all of her clients' needs.
With so many choices, how do you choose?
You pretty much can't go wrong with anyone on this particular list of the best Portland wedding photographers, but a lot of it comes down to your gut. Peruse their portfolios. Read their bios. Read up on styles of wedding photography. Whose work aligns most completely with your vision for the day? Who would you most like to grab a beer with? Find a photographer who's a great match, and the experience of working with them will be a blast, one more great thing to remember on a day full of great things.



Get together somewhere better
Book thousands of unique spaces directly from local hosts.
Explore Spaces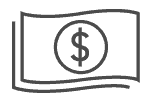 Share your space and start earning
Join thousands of hosts renting their space for meetings, events, and photo shoots.
List Your Space