Where to Rent Office Space By The Hour in Los Angeles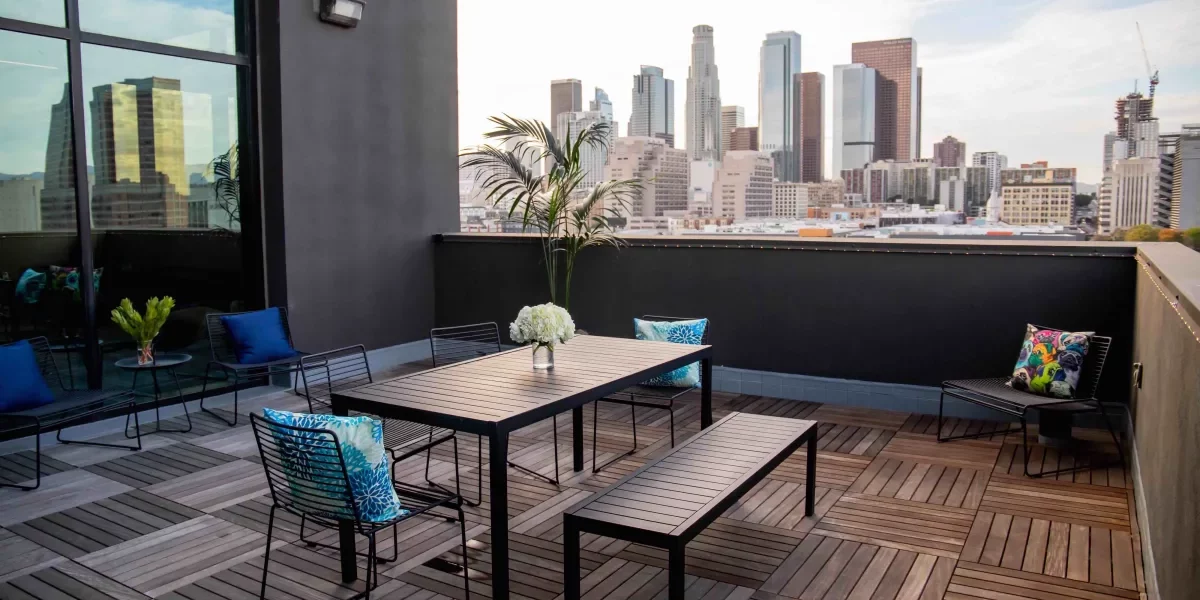 Looking for a nice office spot to hold an important meeting or meet with your most esteemed clients? We have got you covered. LA comes with its unique colors and places. When you have a plethora of options to choose from, selecting "the place" can sound intimidating. But at Peerspace, we believe in finding the perfect place for your every need. And when you need to rent office space by the hour in Los Angeles, we make it easy.
Simply click the link above and filter your results by neighborhood, price, and amenities. We have hundreds of stylish, practical, and inviting office spaces in Los Angeles alone, and we're not even counting spaces that you may consider as an office space for a few hours, like private lofts, beachside cabins, and renovated warehouses.
When it's an office space where you need to inspire your clients and bring in new ideas, you have come to the perfect place. So, without a further due, here's where to rent office spaces by the hour in Los Angeles.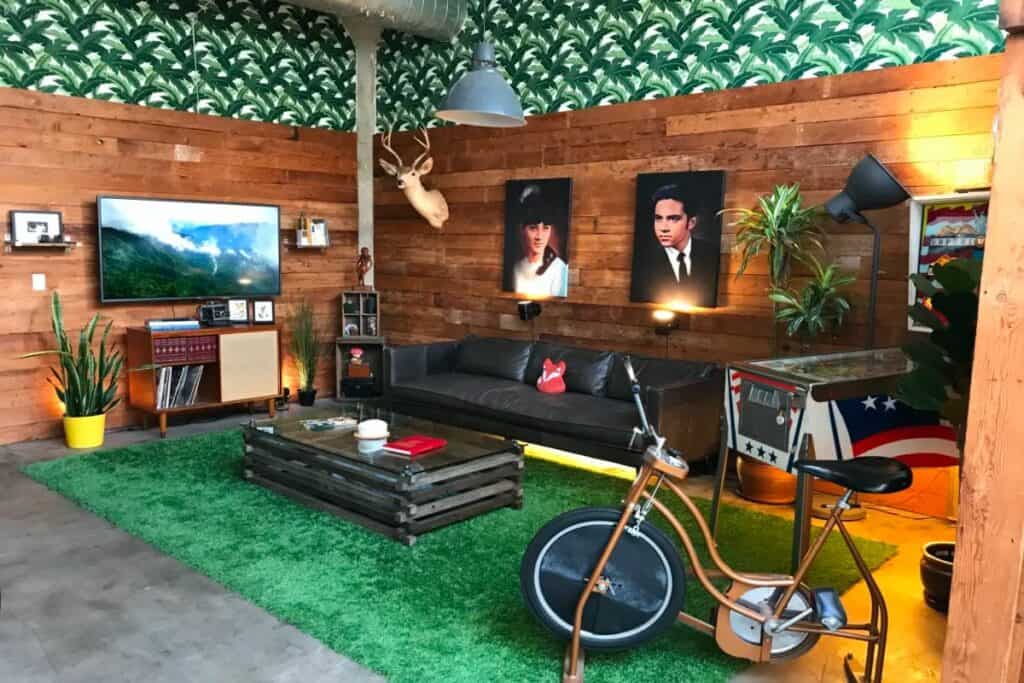 This exquisitely designed office space in the heart of central LA offers the perfect meeting option for up to ten members of your team. Spread over an area of 1,000-sq-ft, it has all the luxuries and amenities that you want for a modest setting.
The office contains plenty of natural sunlight, a high industrial roof ceiling that gives more ambiance to its interior, and a separate loft space for privacy. It also comes packed with office amenities such as high-speed Wi-Fi, printing and scanning facilities, a coffee maker, a spacious couch with beautiful decorations, and a Pinball machine for blowing off some steam. Besides, the staff is present 24/7 during the duration of your booking to cater to your every need. Surely a perfect Peerspace location to rent office space by the hour in LA.
Another wonderful feature about Peerspace is that you can read real reviews from past bookers like yourself. And this DTLA office has plenty of rave reviews! Like this one: "This space is absolutely gorgeous and was the perfect size for our 10 person meeting. The long conference table seated 10 comfortably and there were still about 3 other chairs available in case they were needed. We had bfast and lunch in the front lounge area, so that helped with a little separation from work and rest. The arcade games are all functional and the team really loved having those in order to play a quick game during a break, reset and get back to planning. "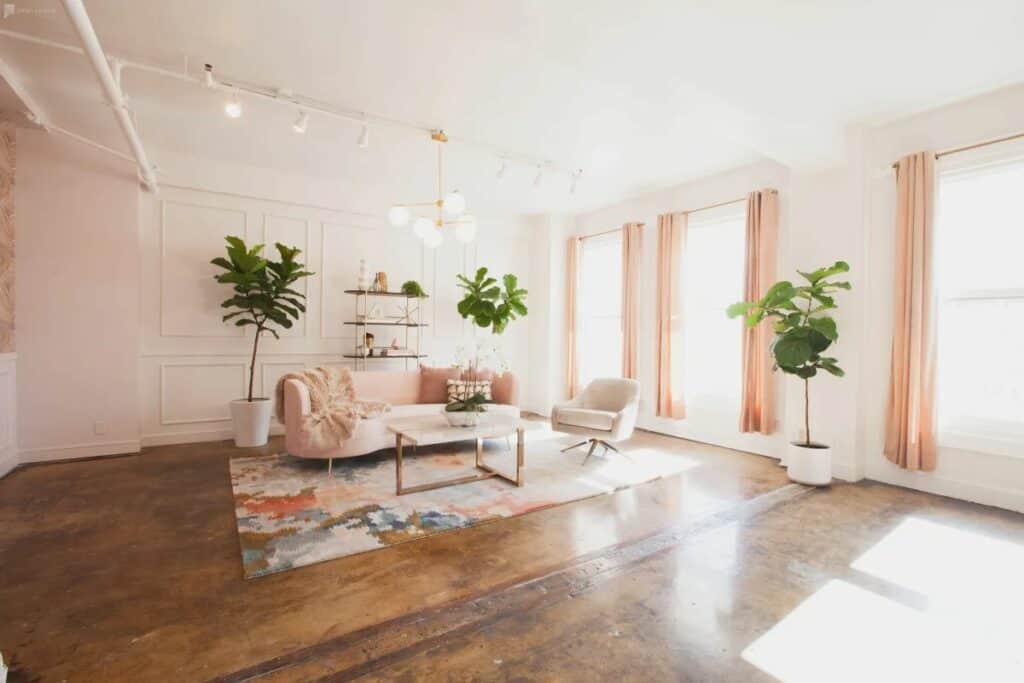 Completely drenched in sunlight with pink curtains and walls illuminating the interior as well, this 650-sq-ft loft in the heart of central LA allows you to plan your next business initiatives. The loft has all the amenities you want, a high-speed Wi-fi connection, portable A/C units, and a parking space. The host even offers add-ons, like additional office space for a breakout session if needed. So, when choosing from different available options for an entrepreneur, here's where to rent office space by the hour in Los Angeles.
According to a Peerspace reviewer: "Space was perfectly clean, spacious and beautiful, and Debbie very helpful and quick in responding. Would def recommend." Book it today on Peerspace!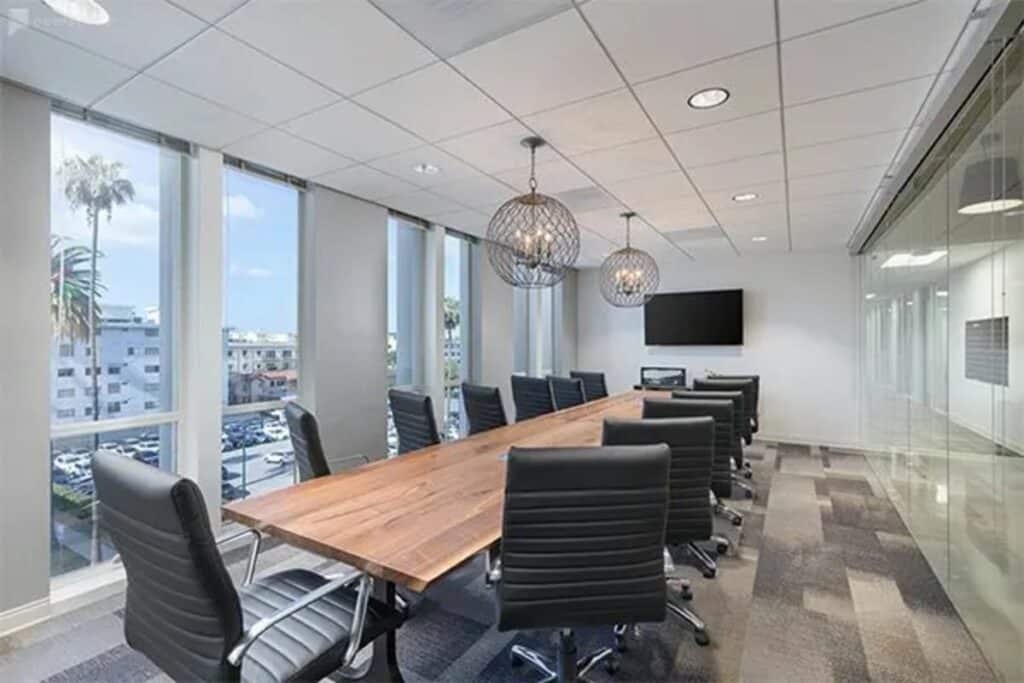 If you are a fan of the famous series Beverly Hills 90210, this place should be on your bucket list. Located in the heart of Beverly Hills with some of the most stunning views of Palm Drive, this meeting place gives you and your team to explore and work on new ideas.
This 398-sq-ft office space offers the perfect seating arrangements for your team of 14 members, and it has all the amenities that your business requires. Wilshire and Doheney metro buses lie within walking distance of this office space, so if you prefer to travel by public transportation, it has that added advantage as well. Learn more about it on its Peerspace page!
A marketing director who booked this office for a board meeting shared the following review: "Great space for our team meeting! Clean, great views, and very quiet. The host was very responsive and the office manager helped us set all the tech up (making sure the screen worked with our laptops)."
Looking for a space to bond your team? Then be sure to also check out our 13 cool team-building activities in Los Angeles!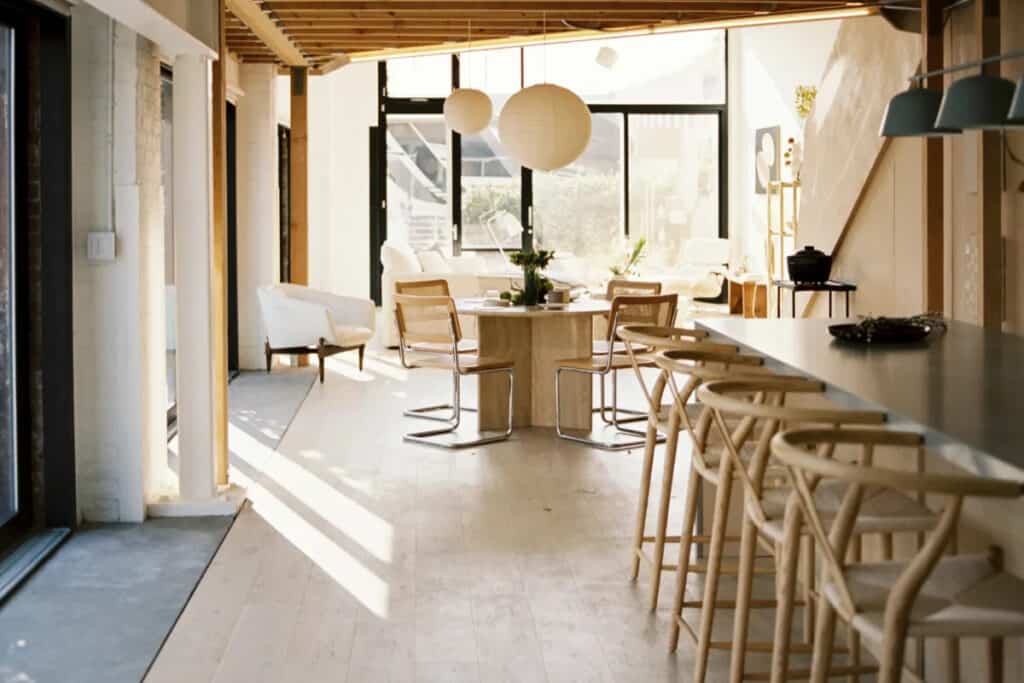 Here's another example of where to rent office space by the hour in LA. This Japanese and Scandinavian-inspired loft is more than 1,600 square feet. It also comes with beautiful furnishings and tons of natural light. It would make the perfect venue for a strategy meeting or even a coworking space, thanks to its various seating areas. In terms of amenities, this loft offers you an Apple TV, WiFi, a printer, computers, a kitchen, an espresso machine, and a breakout space.
Just check out what a Peerspace user shared in their review after booking this incredible space: "Amanda's space was a DREAM. Everything was as pictured. Communication was swift. Would 100% book again. Directions were easy. Parking was available across the street from the building. Elevator only goes one way, but a short walk from the street."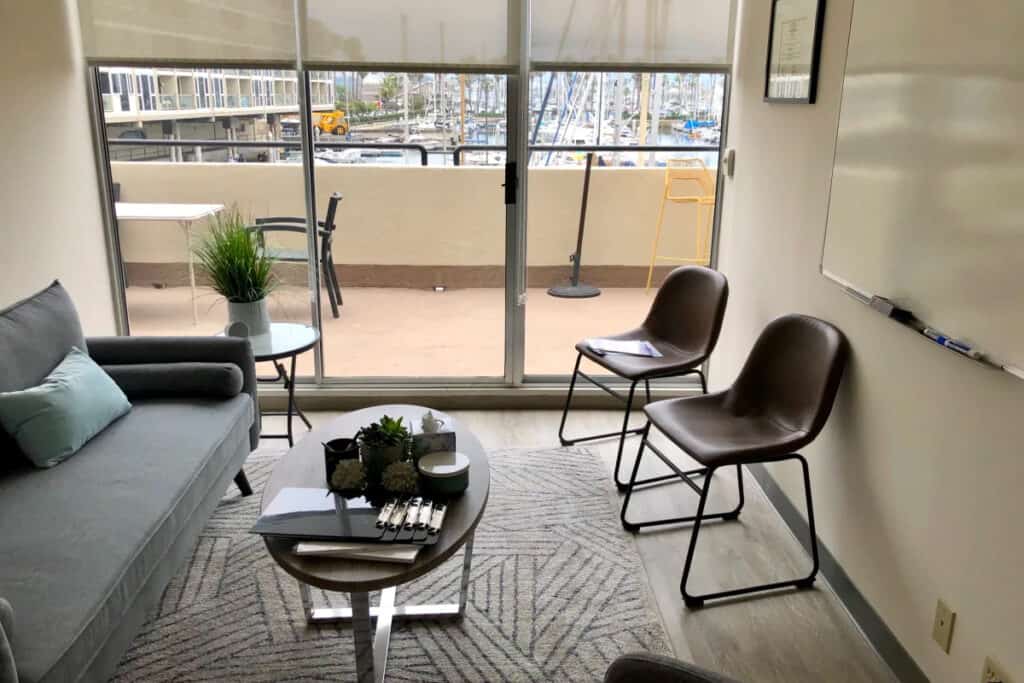 If you want a relaxed setting to meet with clients and looking to rent an office by the hour in LA, then this Redondo Beach marina-front office may be perfect for you. It boasts space for five and even has access to a communal balcony. Plus, you can make use of its WiFi service, whiteboards, and more. You can book it here on Peerspace!
A brand owner who booked an off-site here shared the following review: "This space was perfect for what we needed. Great for our meeting with 4 people and the balcony was great as well!"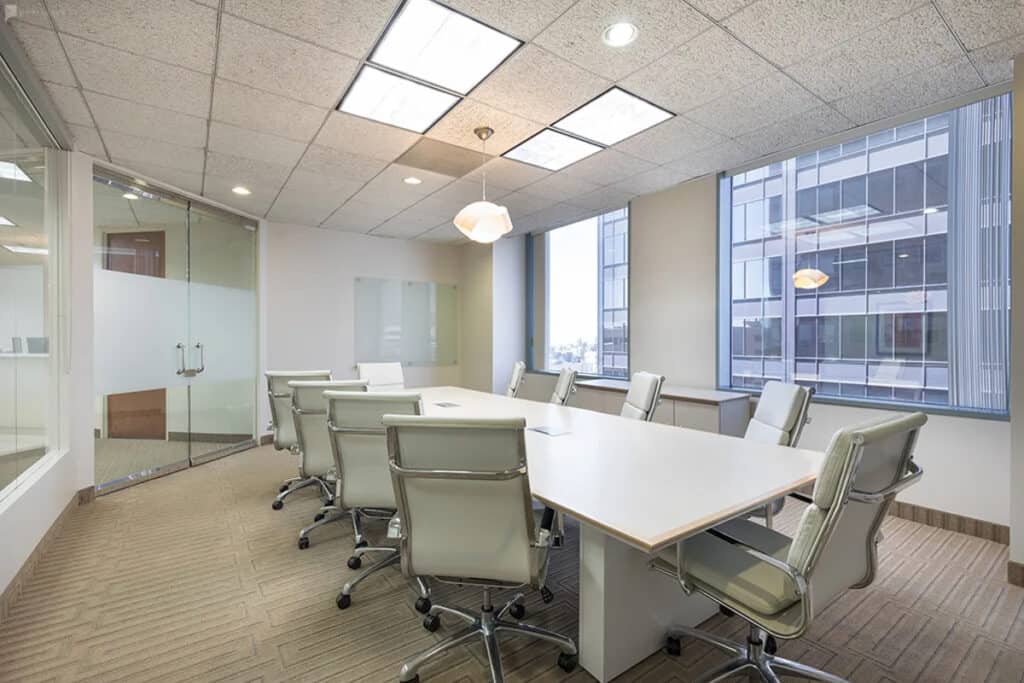 Located in Westwood and overlooking Wilshire Boulevard, this office has an elegantly designed interior coupled with sleek furniture that can attract any personality. The large windows allow natural light to give a jolt to the room's ambiance. You can use this space for multiple purposes, like board meetings and conducting interviews, to name a few.
This Peerspace office also comes packed with several other amenities. In fact, high-speed internet, a whiteboard, a flat-screen TV, a staffed reception desk, and a shared kitchen are only the beginning!
An office manager who booked this office for an off-site shared the following Peerspace review: "A beautiful place for our Board Meeting! So easy to book and the host and front desk are helpful and informative; would recommend to anyone."
Our 12 creative corporate event ideas near Los Angeles will make your next outing a sensation!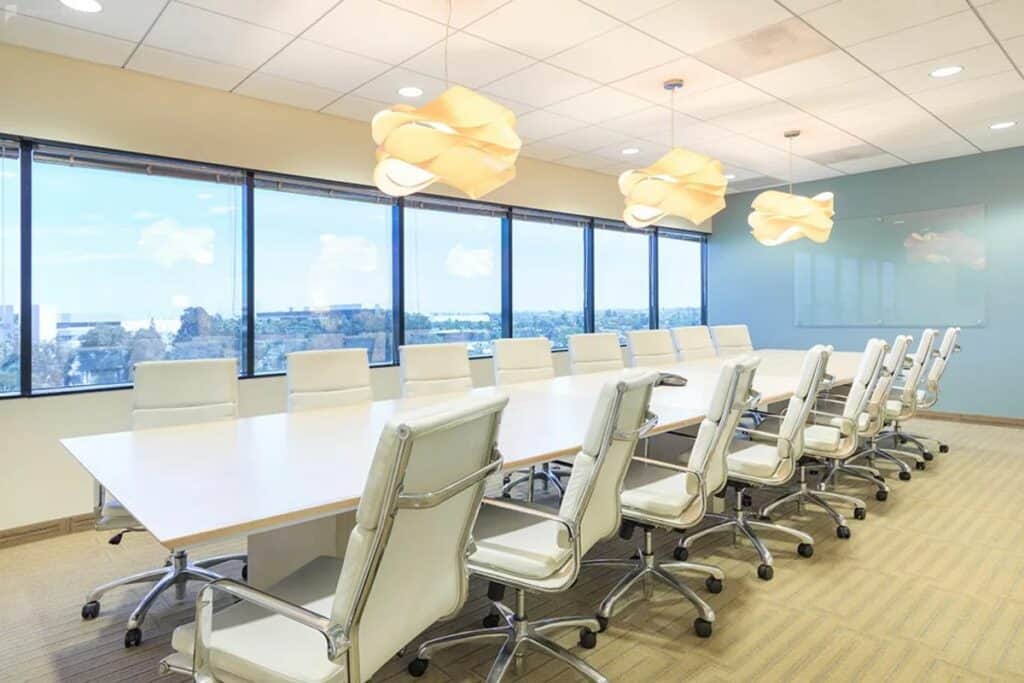 Located in Manhattan Beach near the 105 freeway, this 16-person conference room allows for organizing the board meetings and brainstorming events. It comes packed with office amenities such as an LED projector, a high-speed internet connection, and a kitchen with all the essential items you need. The high curtain windows offer a breath-taking view of Manhattan beach. It also sits just four miles away from LAX. A waiting lounge is also specially designed to keep your clients relaxed.
When you read through the Peerapace reviews, you'll notice this conference room has plenty of repeat bookings! Here's one example of a review that helps explain why: "Stellar support yet again. This space is perfect for team meetings, I highly recommend". Learn more about it on its Peerspace page!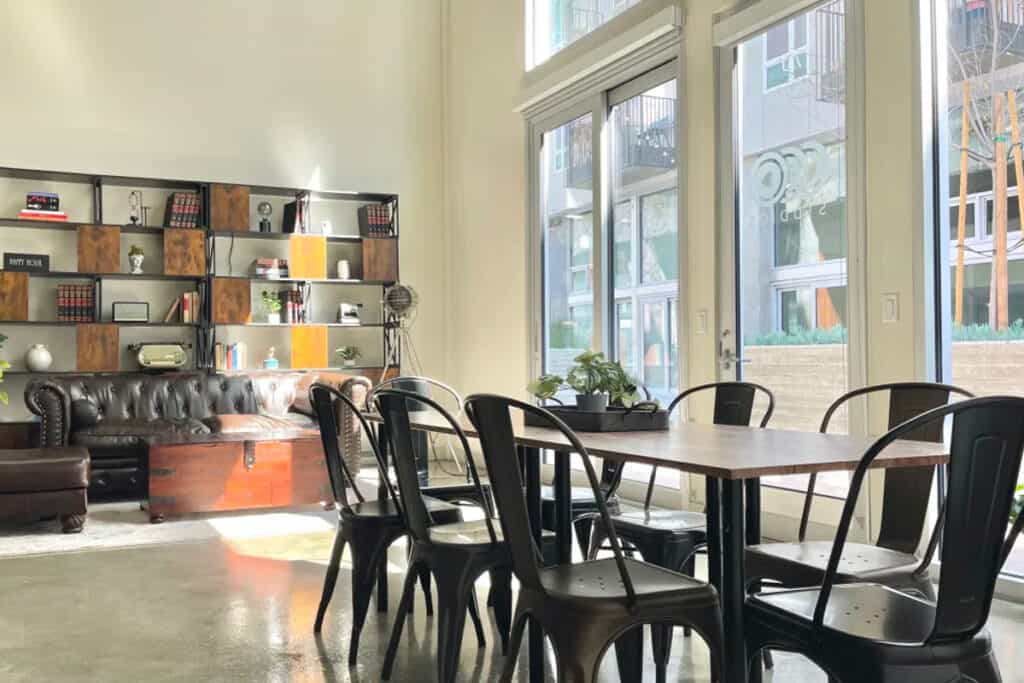 This eclectic DTLA meeting and conference room space offers a unique setting for pitching your business ideas to investors or shareholders. Designed to be industrial and contemporary, this 800-sq-ft office comes packed with typical conference space amenities as well as added luxuries, like a "man cave" sitting area, a full kitchen, neon lights, and a cyc wall. It is a great place to accommodate up to 20 people.
In the words of a Peerspace reviewer: "We booked this space for our off-site team meeting and it was super clean and had everything we needed! In addition, working with Crystal and Eric was amazing. They were super easy to communicate with and answered all our questions in a prompt manner. Also, onsite, Eric was super friendly and made this entire process a breeze. We will definitely be coming back for our future team meetings!" So, do you want to book this for your next thoughtful meeting? If so, head over to its Peerspace listing page!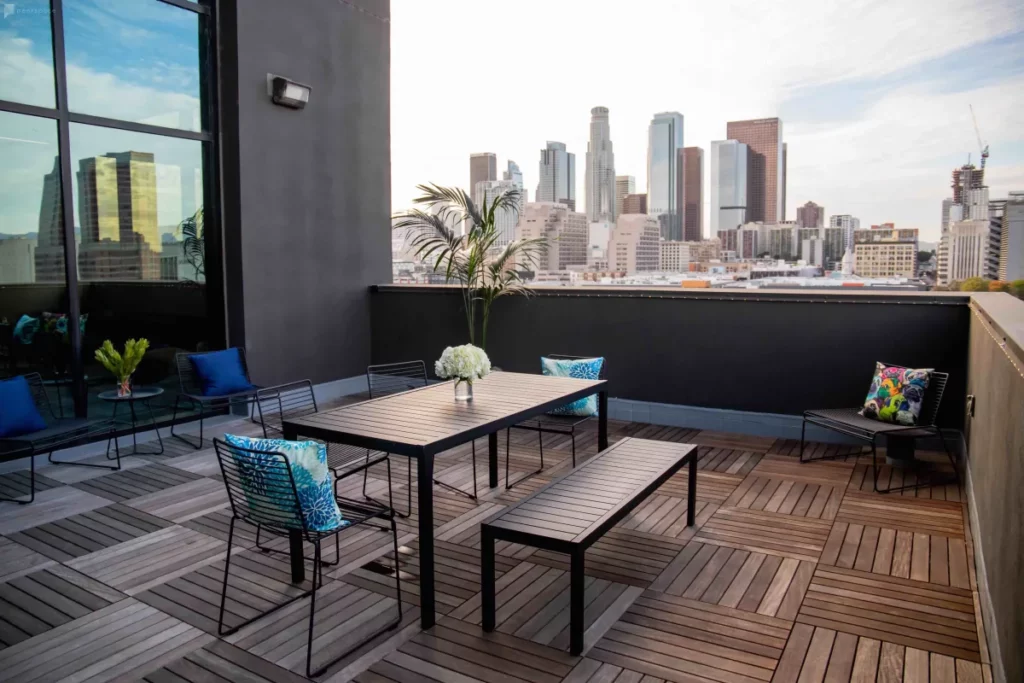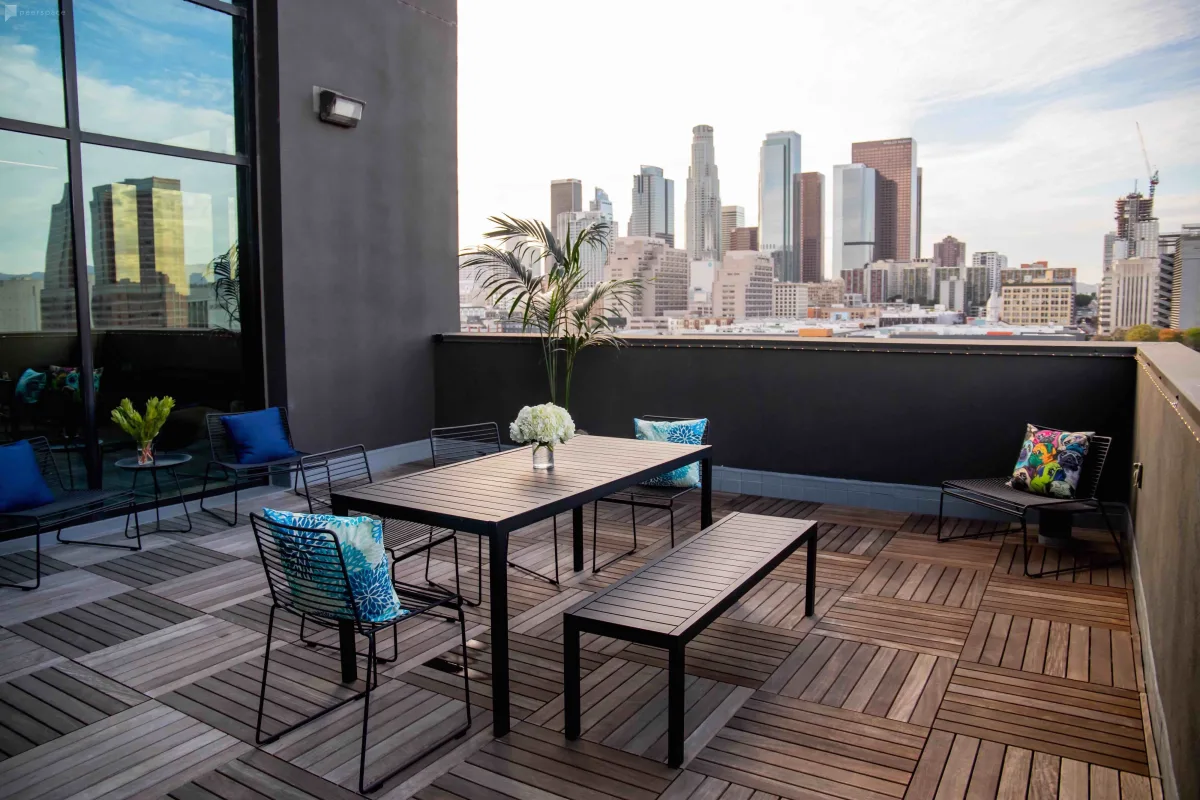 This is probably one of the most lux and versatile offices that still meets an economical budget in LA. This 1,800 square foot space boasts a stunning rooftop with seating and skyline views, classic office amenities, like A/V equipment, a whiteboard, a conference phone, and breakout space, as well as a kitchen. It's hosted everything from client meetings to company retreats. And with its considerate features, beautiful setting, and thoughtful hosts, we can see why!
Just check out what this Peerspace reviewer shared after booking this office space: "This was our first off-site for our company. This space was so unique. The view is breathtaking, and so much around to walk and eat and drink. The best part was the host made us feel comfortable. This team is fantastic and helped us ensure we had what we needed."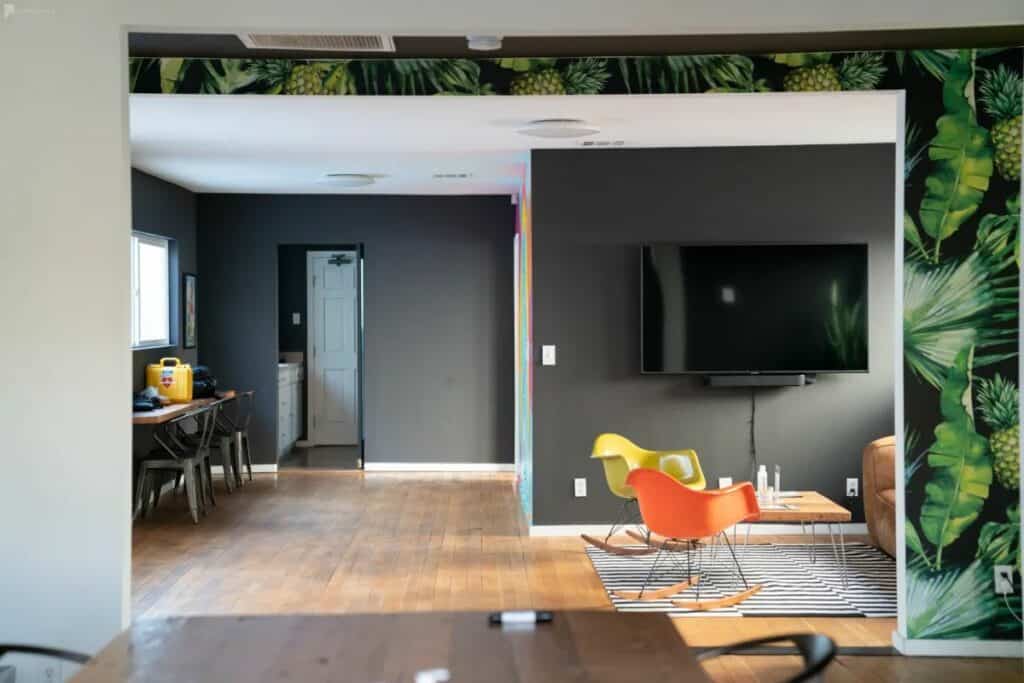 Our last example of where to rent an office space by the hour in LA will take you to this classical setting in Echo Park. This sun-drenched office space is an ideal place to rent an office in Los Angeles. Embellished with a wooden floor and a customizable range of classical furniture, you can use the 2200-sq-ft office space for several purposes. In fact, it's ideal for an informal gathering of your employees, conducting interviews, or just as a change of scenery. Book it today on Peerspace!
Just need a space to gather with your colleagues? Then you need to see our guide on coworking space in Los Angeles!
Rent office space by the hour in Los Angeles on Peerspace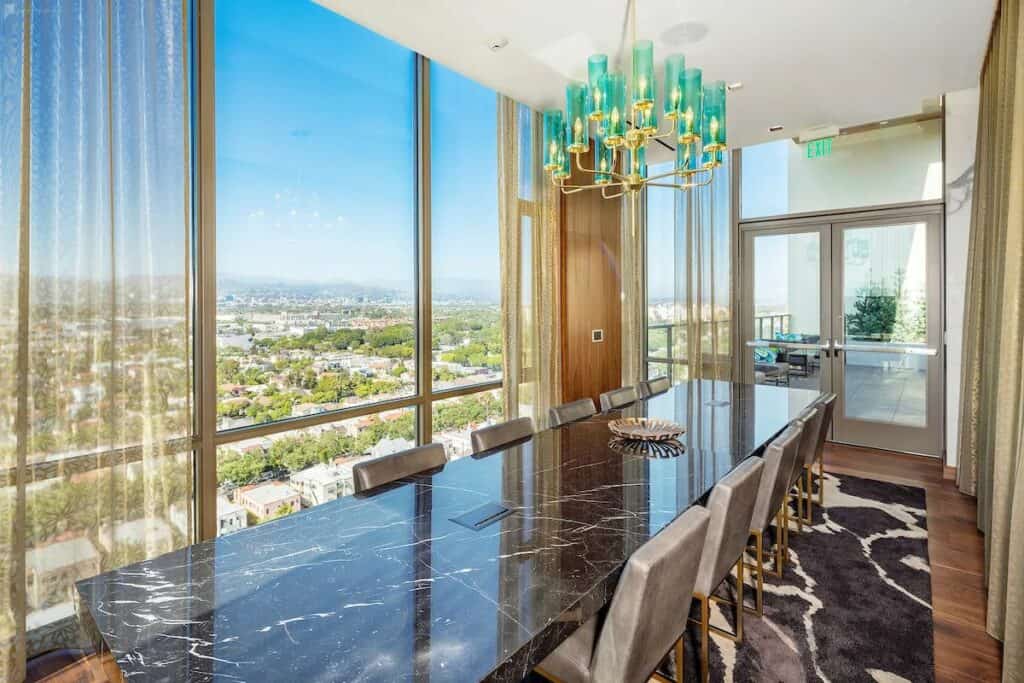 This is just a small sampling of the types of office spaces available by the hour in Los Angeles on Peerspace. Whether you're searching for a solo workspace or one for your entire team, we have you covered! And no matter what type of space you land on, you simply pay by the hour for the number of hours you need it. No contracts or hidden fees!

Get together somewhere better
Book thousands of unique spaces directly from local hosts.
Explore Spaces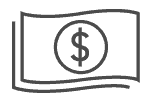 Share your space and start earning
Join thousands of hosts renting their space for meetings, events, and photo shoots.
List Your Space