Here's Where to Rent Office Space by the Hour in NYC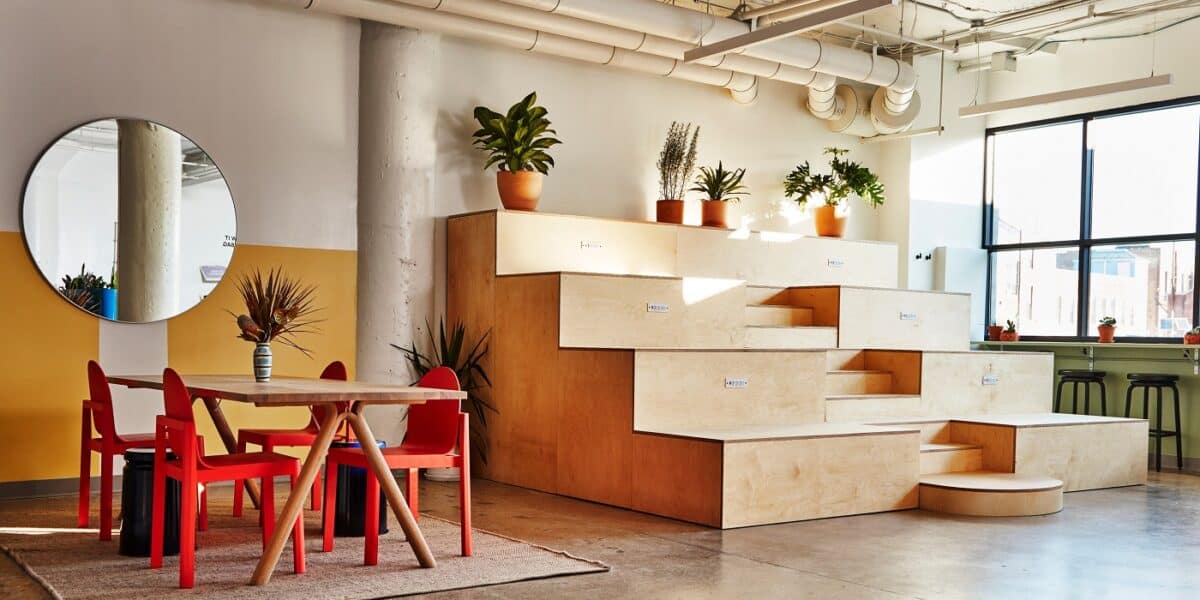 Working remotely is a trend that isn't likely to fade any time soon. Especially in major global metropolises like New York City, there's a growing need to borrow external office space, even if only for a short while. Therefore, you may find yourself needing to rent office space by the hour in NYC. Luckily, just in that city alone, Peerspace has hundreds of such spaces available to rent on a daily or even hourly basis. You may need external office space for back-to-back virtual meetings, a change of work-from-home scenery, or for some peace and quiet. Or, perhaps a combo of all of these!
Plus, booking a Peerspace venue is ultra-easy. Simply click the link above to search and filter the results based on your preferred neighborhood and amenities. You can check each space's listing to read a detailed description provided by the local host, see high-def photos, and read reviews from previous renters. And with Peerspace, you can maximize your booking with the help of the Concierge service. These dedicated pros can source any extras you need — be it a catered lunch or A/V equipment — and deliver it to you at your venue. Either way, here's where to rent office space by the hour in NYC.
Determine what you require of the office space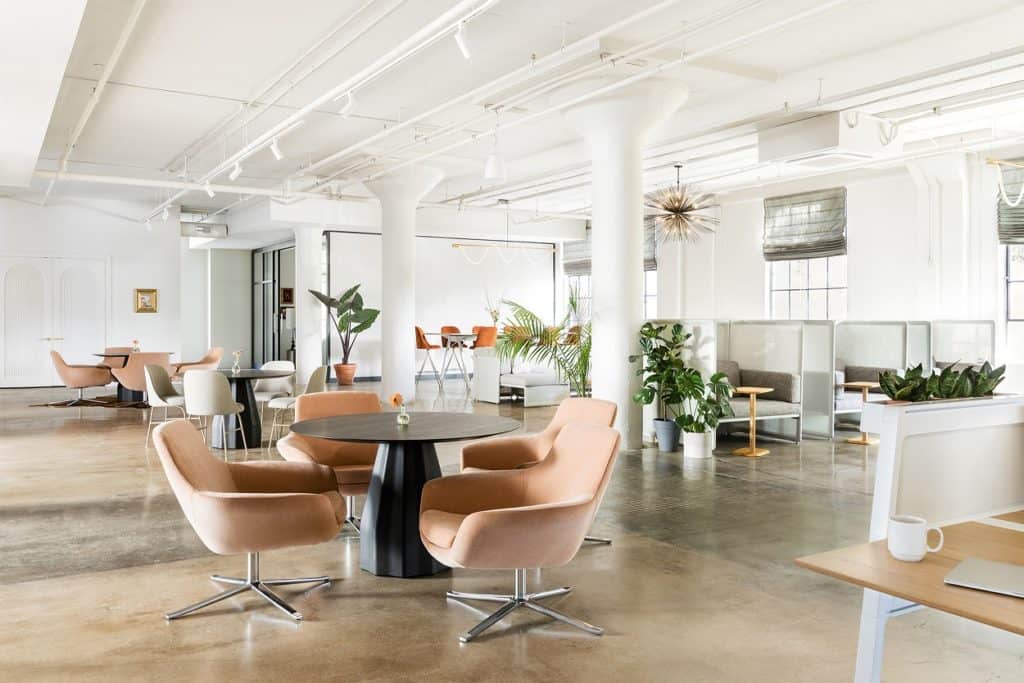 Several questions will help you filter what kind of office space hourly rental will best serve your needs. First, figure out how many people will be using the offsite office. Will it serve as an in-person company gathering site? Or is it just a temporary relocation of workspace yourself and maybe a few other employees?
Either way, consider also how spread out you want to be from one another. Contemporary hygiene standards dictate that we all need a bit of distance. But maybe you'll want even more if Laura from accounting loves smacking her chewing gum or if Roberto at the next desk has a fondness for tuna salad sandwiches.
First, consider square footage needed
According to some sources, a rule of thumb regarding office space allocations is an average of about 200 useable square footage per single-person desk. But, you might want to increase that for the aforementioned reasons.
Note that we mentioned *usable* square footage. That simply means the available space that you and your team will actually put to use. It does not include the broom closet or stairwell, for example.
Second, what amenities do you need?
So far, you've determined how much square footage you'll require of your NYC hourly office space rental. Another major factor in selecting your offsite workspace is the equipment it comes with. Granted, few people need fax and copy machines anymore, but you might. Will you require a conference space or just individual desks? How accessible do restrooms need to be? And what about a kitchenette or break room?
Let's say you're seeking co-working space on the Upper West Side. Then this clean and quiet site located within a Columbus Circle real estate office building will fit the bill. It accommodates just a few people and could be ideal for conducting interviews or collaborating with a small team. For a very reasonable fee, the amenities include fax and copy machines, high-speed internet, a kitchen, restrooms, and other necessities for conducting simple business.
A producer who booked this office for a client meeting shared the following review: "Great Space and accommodating staff. Host was responsive and very helpful. Space was perfect for a last minute client meeting and great price. Will definitely book again."
Third, examine each listing's photos
Peerspace's high-quality photographs of office interiors will help you assess whether the hourly rental is a good fit. You won't be left wondering about listings' descriptions of lighting, square footage, or the overall look of the office. The host of each space posts a series of well-shot photos that you can peruse.
Don't forget the reviews!
Another helpful feature that can make your quest to rent office space by the hour in NYC easier is reading reviews, like the one we shared above. Most Peerspace venues have reviews submitted by renters just like you. You can read their impressions of the space, the host, and their time there. You may just discover something interesting you never noticed in the listing!
These factors help solve the question of where to rent office space by the hour in NYC with convenience and confidence.
Scout the location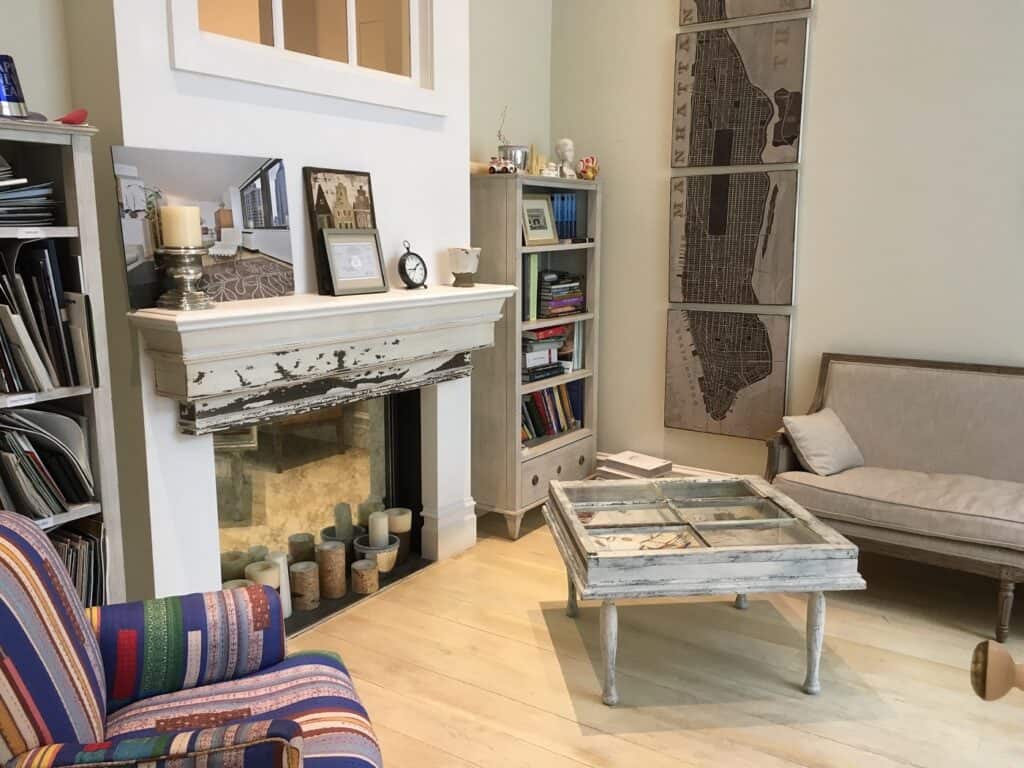 Even more than most big cities, the location of your hourly office rental is a huge factor in New York City. It is safe to assume that if you're in from out of the area, you'll want the space to be close to your lodging, the airport, or your operations' headquarters.
Meanwhile, you may be a local using the space as an overflow or temporary relocation due to emergency facility repairs or another surprising reason. In that case, you'll likely want to be close to home or your usual workplace. Proximity to public transit or walkability is also a factor.
Thankfully, Peerspace offers hundreds of places where you can rent office space by the hour in every corner of NYC. This therapist's office set up in Chelsea offers the quintessential couch and counselor's chair with a waiting room and a restroom. It's less conventional and has a very manageable rate.
It also has hundreds of five-star reviews from Peerspace users! Like this one: "Clean and wonderful space, as always! Thank you!"
Here's a stylish Upper West Side meeting room that can be rented in conjunction with several adjacent spaces to form a full-fledged office. The owner provides optional add-ons like a kitchen, an equipment storage room, and a projector, so you can customize the hourly rental to your exact specs.
A therapist who booked this meeting room through Peerspace shared the following review: "Beautiful space and the owner is extremely responsive and accommodating. I would rebook again in a heartbeat. Garage parking on the block is also very affordable for NYC standards, which is another plus."
Assess the budget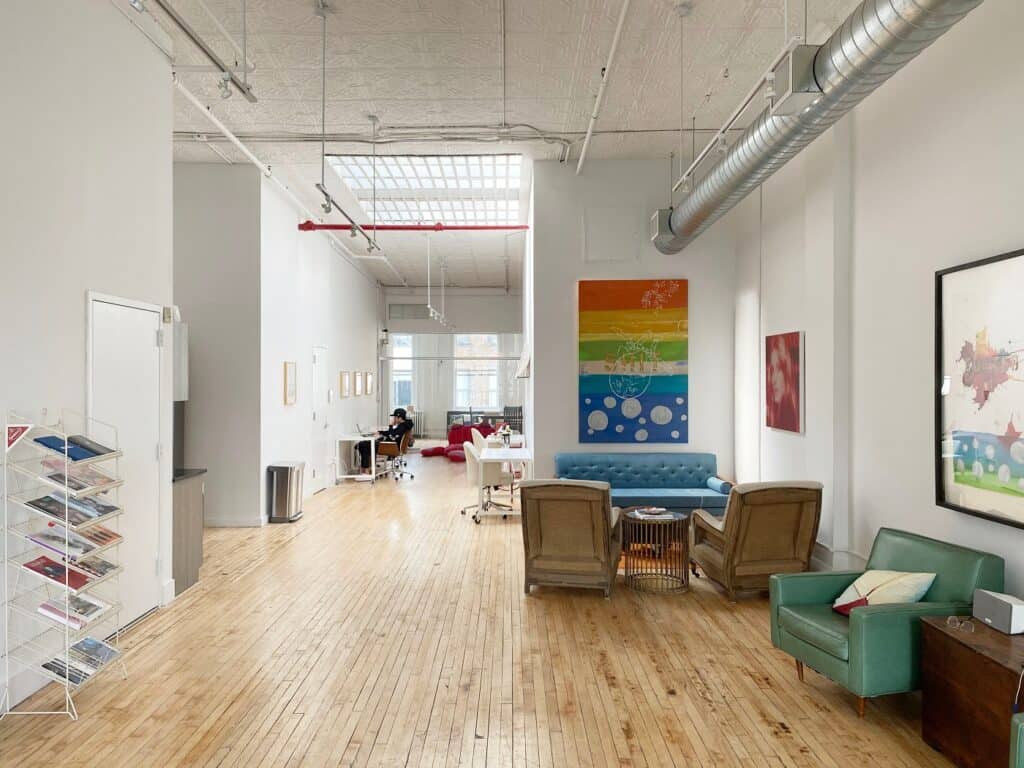 If money's no object, that's fantastic. But if you're operating on a confined budget, that's no problem either. Peerspace's New York City office rental costs run the gamut from less than $100 an hour to more than $500. Fees are determined by many factors like amenities included in the rental, the office's size, and location.
However, don't forget that occasionally discounts are available for loyal return renters and for those renting the office for longer times. These potential discounts are determined by the venue owners and managers, and it certainly never hurts to check on their policies. With Peerspace, you will have direct communication with whoever is letting the office space throughout the rental process.
A few office spaces for rent in NYC on Peerspace as examples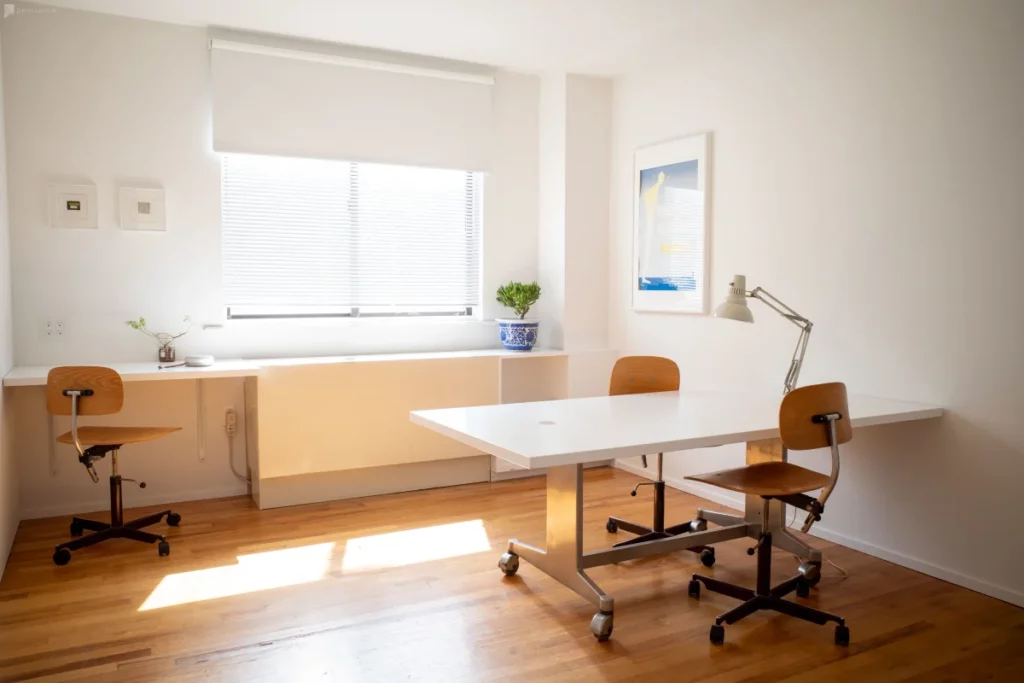 Peerspace offers access to office spaces of all sizes, features, and locations throughout New York City. Here are some of our favorites.
A small but might private workspace in Williamsburg
Check out this Williamsburg shared workspace rental (pictured above) starting at a very reasonable hourly rate, demonstrating that working off-site is within reach for nearly every budget. Technically it's three spaces that you can use together or separately. The owners keep each space furnished with the basics or move it out of the way depending on your needs. There's air conditioning and a radiator, big, bright windows, and a shared restroom and kitchen.
As we mentioned, one of Peerspace's most exciting features is its genuine reviews from past renters. It's extra peace of mind that gives you the complete picture from someone who was in your shoes. For instance, here's what one reviewer shared about their experience in the Williamsburg office:
"It was an absolutely perfect space for a day of intense legal research. The AC was powerful, the natural light was beautiful, and the desk was ideal for our two computers. The cherry on top was the wonderfully curated common space with teacups and fridge space galore. Sigfus was an exceptional host, we can't thank him enough for allowing us into his space."
Chic and spacious meeting room in Soho
Contrast that smaller Williamsburg space with this large Soho meeting room. It costs more, yet includes 30 chairs, four folding desks, and A/V equipment in 1,000 open-plan square feet. It can accommodate around 30 guests and is convenient to several trains.
According to a photographer who booked this Soho office: "Great space and had all the equipment I needed! I wasn't sure where to find something so I called the host and she answered right away."
Luminous and lofty in Long Island City
This Long Island City private office is airy, bright, and full of foliage. It's a great place to conduct off-site office duties and is a flexible space useable for many imaginable purposes. And did you check out those Manhattan skyline views? The office includes many amenities typical for an actual office, like a shared kitchen, a printer, coffee, and space to accommodate about 10 people.
One past Peerspace reviewer summed up their time at this private office succinctly: "Responsive host. Comfortable, clean and conducive environment."
Private sunny office room in Midtown
If you're looking to rent office space by the hour in NYC for yourself, small team meetings, or interviews, check out this private window office in Midtown. It's a petite 170 square feet and best for up to four people. But at only about $50 per hour, it's a steal, especially considering the prime location! While here, you'll enjoy ergonomic chairs, access to the printer, pantry, and restrooms, and unlimited high-speed internet access.
Check out what a past renter shared in their Peerspace review: "We had a great experience. Our hosts were professional, accommodating, reliable. They've created a beautiful space. It seems the rooms are occasionally reconfigured so the photos may not match exactly how they look now"
Peerspace makes it easy to rent office space by the hour in NYC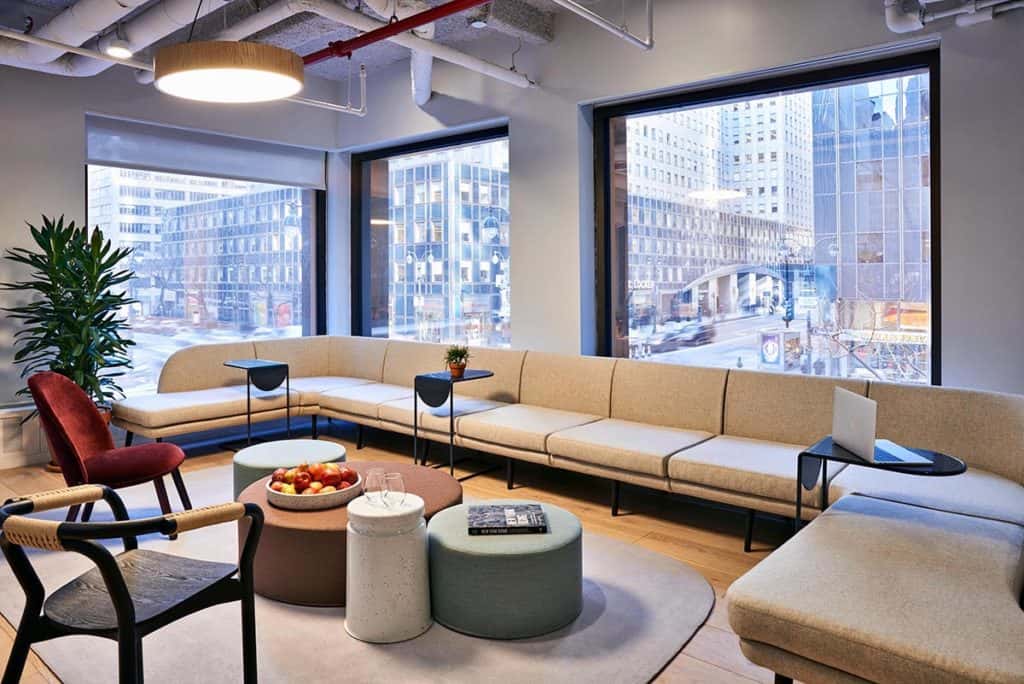 Hopefully now you can see that it isn't too difficult to rent office space by the hour in NYC. Whether you're looking for private office space in NYC for a couple of hours, the day, the month, or the year, check out Peerspace. We make booking office space easy. And maybe even a little bit fun!
Browse the listings to see which space stands out to you. Since listings include photos, a description provided by the host, and a list of features, it's easy to see what's on-site. But, if you end up requiring any amenities that the owners do not provide, just reach out to Peerspace's Concierge service.
They collaborate with approved vendors to provide catering, lighting, projectors, screens, and other AV equipment, just for starters. They can even provide staffing. It's all delivered right to your Peerspace rental, conveniently fulfilling your every workday need.

Get together somewhere better
Book thousands of unique spaces directly from local hosts.
Explore Spaces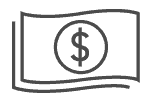 Share your space and start earning
Join thousands of hosts renting their space for meetings, events, and photo shoots.
List Your Space