How Much Does It Cost to Rent a Store in the Mall?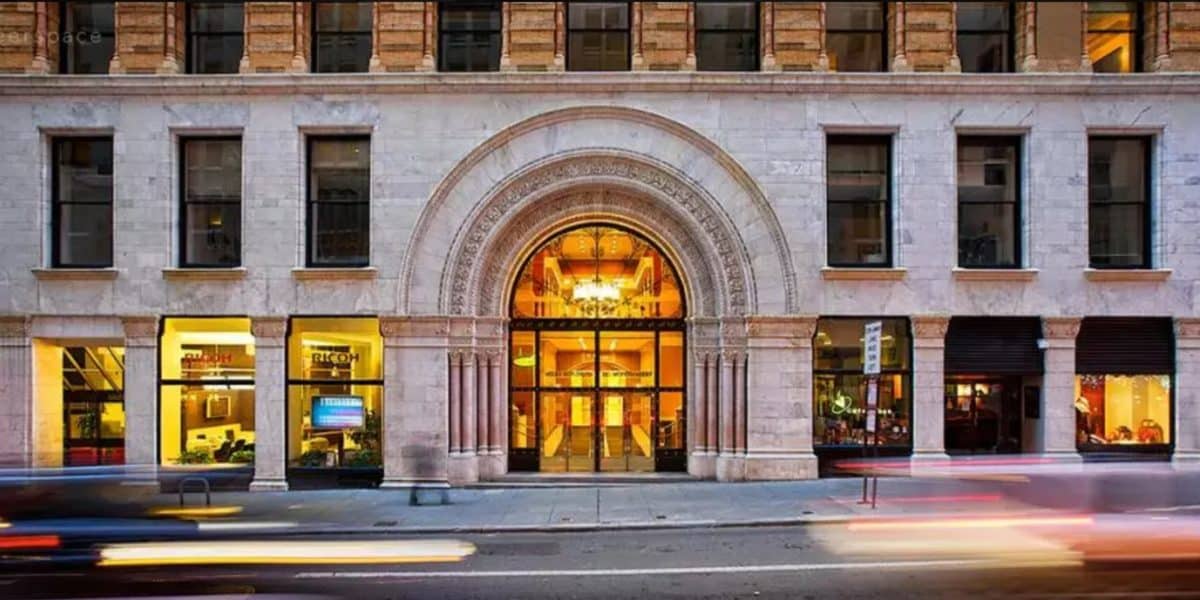 Answered
Storefront spaces on Peerspace cost anywhere between $40 — $250 per hour.
Are you looking to launch a memorable pop-up or retail experience? Finding the perfect space can be a daunting task with so many unknown variables — and one of the first important questions that will arise is, "How much does it cost to rent a store in the mall?"
You know that temporary retail experiences are all about getting the right location where customers will engage with your product or service. However, many malls make you go through hoops to find out the prices for the best available stores. You also need to consider alternative locations that make your target shoppers feel comfortable in a post-pandemic world.
We've compiled information on what rental spaces in the mall have to offer, as well as an estimate on what it costs to rent one. We'll also offer some alternatives to mall spaces that include charming cafes, bright art galleries, and so much more.
Why do people rent stores in the mall?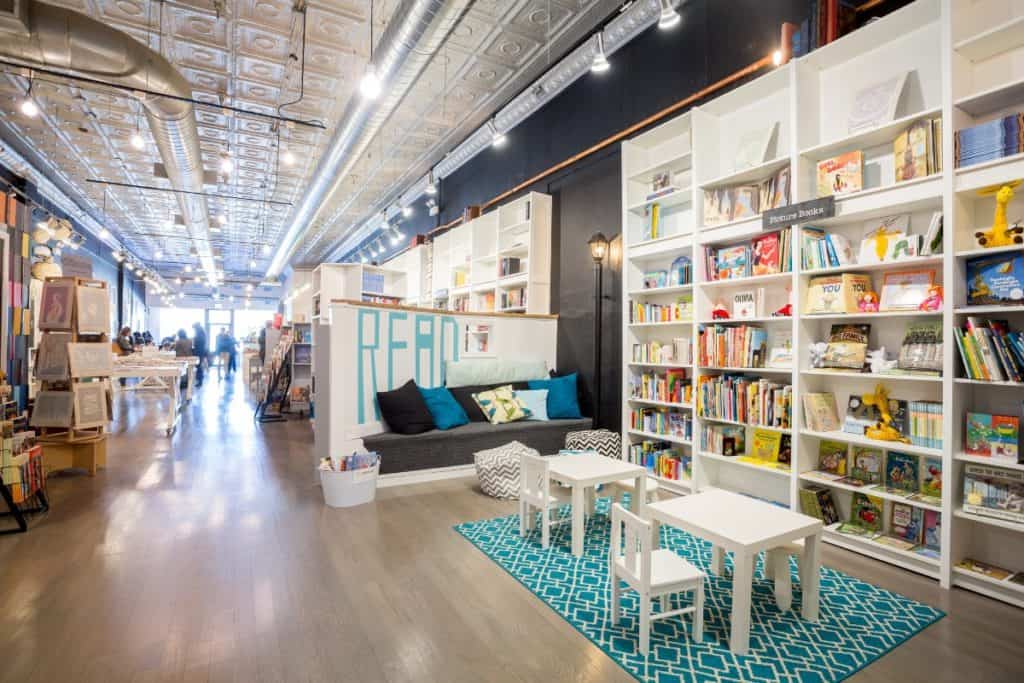 Although malls are not as popular as they once were, the shopping centers are still a hub for shoppers to peruse their favorite stores and discover new ones. There are many reasons why someone would want to rent a store in the mall — whether it be to open a boutique, provide services, or entertain.
Pop-up shops and retail experiences are other growing areas for malls and rental spaces. Companies want to create unique experiences that aren't like a traditional brick-and-mortar store. These short-term events can give brands of all sizes and budgets a chance to launch. Doing so, they enter a physical market in a city or country they haven't had a presence in yet. 
Small businesses that specialize in local, artisanal products benefit from introducing their products in an established setting. The temporary shops can create exciting buzz on social media and draw new customers to your company.
Mall alternatives
Besides mall spaces, you can also try other unique rental spaces like cafes, art galleries, or modern storefronts to give your pop-up a special flare. It's especially crucial to consider the type of space in relation to your brand, your products, and your ideal shopper.
We'll include some fun suggestions later in the article to give you an idea of what's out there besides space in a mall.
How much does it cost to rent a store in the mall?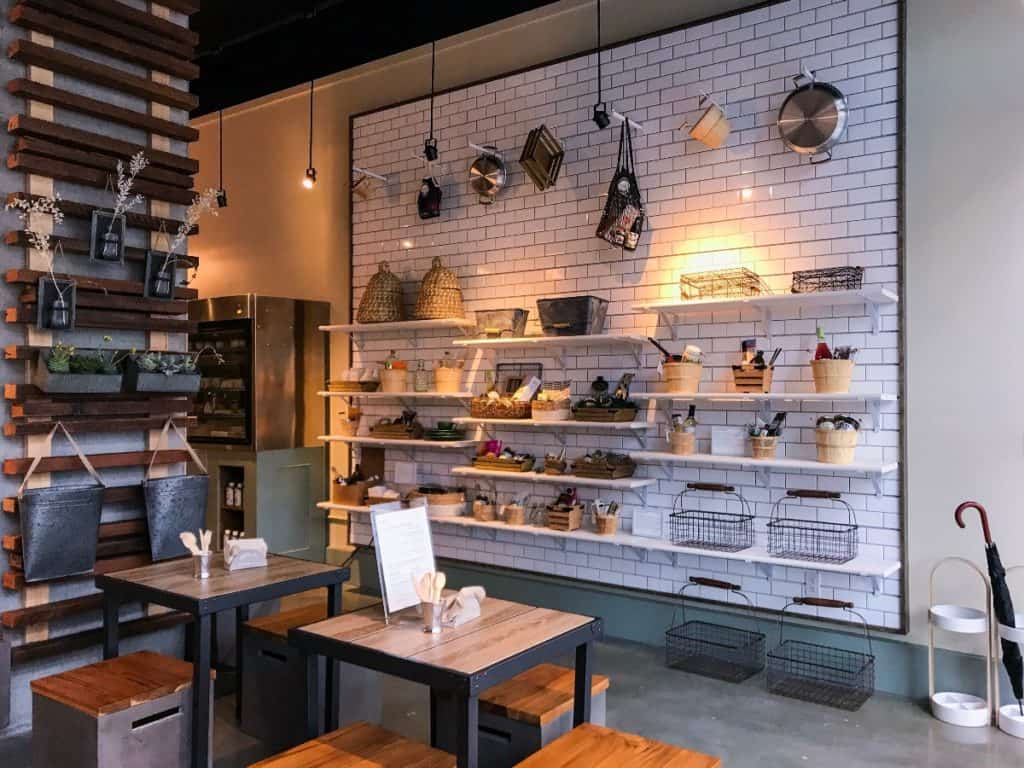 It's difficult to give an exact answer when answering, "How much does it cost to rent a hotel conference room?" Rent prices typically vary based on location and the size of the space.
Many malls charge by square foot with a range of $18 to $30 and up per square foot. You'll have to first inquire about shorter-term leases and then figure out what each mall charges in terms of fees, insurance, and deposits. 
For example, the Mall of America — one of the largest malls in the world and located in Bloomington, Minnesota — charges a base rent of $2,500 to $9,000 per month.
Factors that affect pricing
The amount a mall charges for rental space depends largely on the time of year. Due to the holiday season, November and December being the most expensive time of year to rent a store in most malls. 
Keep in mind that many malls will charge higher rents to be near popular department stores or retail stores, like Apple. You, of course, want the highest amount of foot traffic, but it's definitely going to cost you in a mall setting. 
Some estimates say that the cost of hosting a pop-up shop to be around $15,000 to $30,000. Then, you need to add in the cost of renting or buying furniture, utilities, and other miscellaneous costs.
How to rent a store in the mall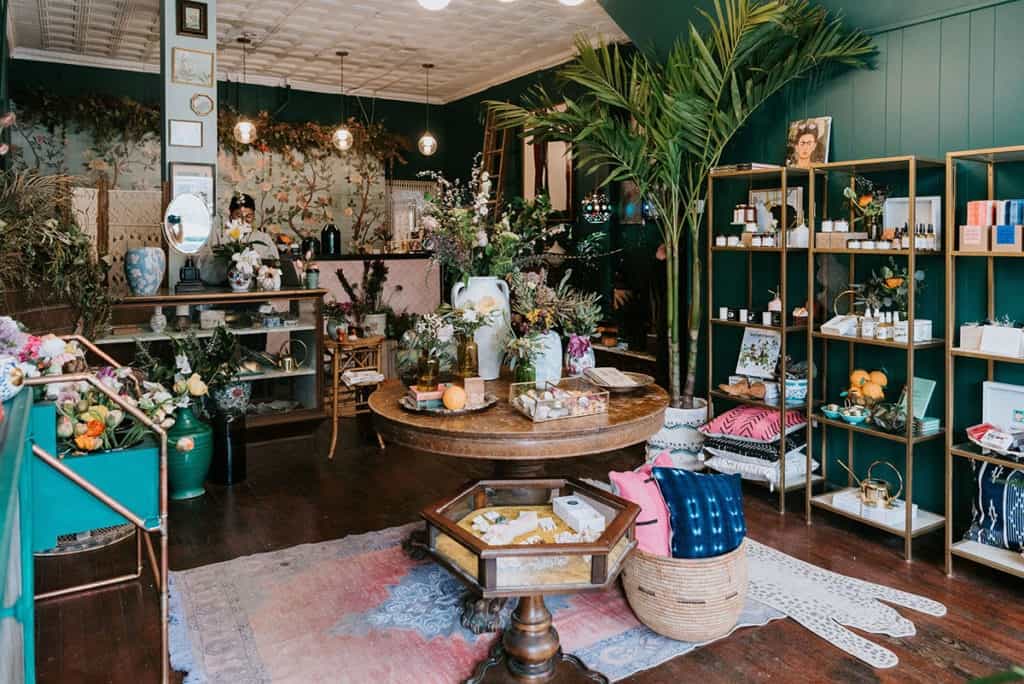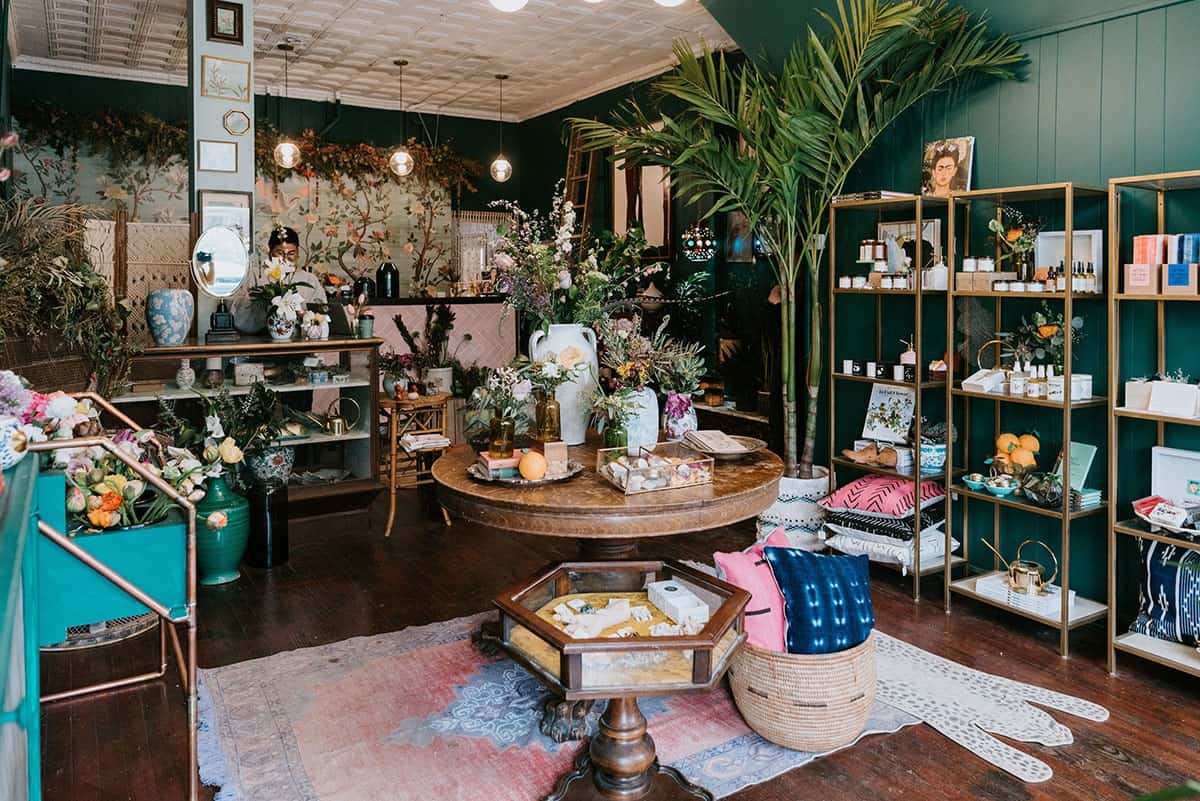 Finding a retail space for your pop-up can be super challenging. Don't you ever wish there was a place that listed every option in your city? Well, luckily something just like that already exists! Instead of renting through a large mall, go local and rent from one of the many hosts on Peerspace. Peerspace is the world's largest online marketplace for meeting and event spaces. 
Peerspace has so many retail storefronts, restaurants, and shops available to rent in dozens of cities across the country. Plus, prices and amenities are upfront, so you won't have to go through phone call after phone call with different salespeople. It's a true time-saver, which is exactly what you need as a business owner.
In addition, Peerspace can help you narrow down what you're looking for with location and amenity search filters. Look through the assortment of photos, see what kind of equipment is included in the rental, and get direct contact with the host of the property.
For example, this renovated loft-like storefront and kitchen in Chicago's Lincoln Park neighborhood is a popular rental for those wanting to host art shows or pop-up experiences. The space comes with high ceilings, plenty of natural light, hip neighboring bars and restaurants, and a kitchen. 
Each Peerspace listing also includes real, honest reviews from professionals just like you. Such reviews can provide a clearer picture of if the venue is as great as it reads or if another place may suit your needs better.
For instance, check out this shining review on the aforementioned Chicago space, one of the hundreds of five-star reviews:
"Hosts were great communicators. Space was exactly as advertised. Great space for casual meeting with space to get up and move around. Having the kitchen area was extremely convenient. Would definitely recommend!"

– Gabi H.
And don't fret if the rental doesn't come with tables and chairs. Peerspace's Concierge service can help you get all of the equipment you need to make your event a success. Our event experts can help you hand-select caterers or entertainment as well. Let us know the type of event and we can hand match you with the best services in the area.
Other factors to consider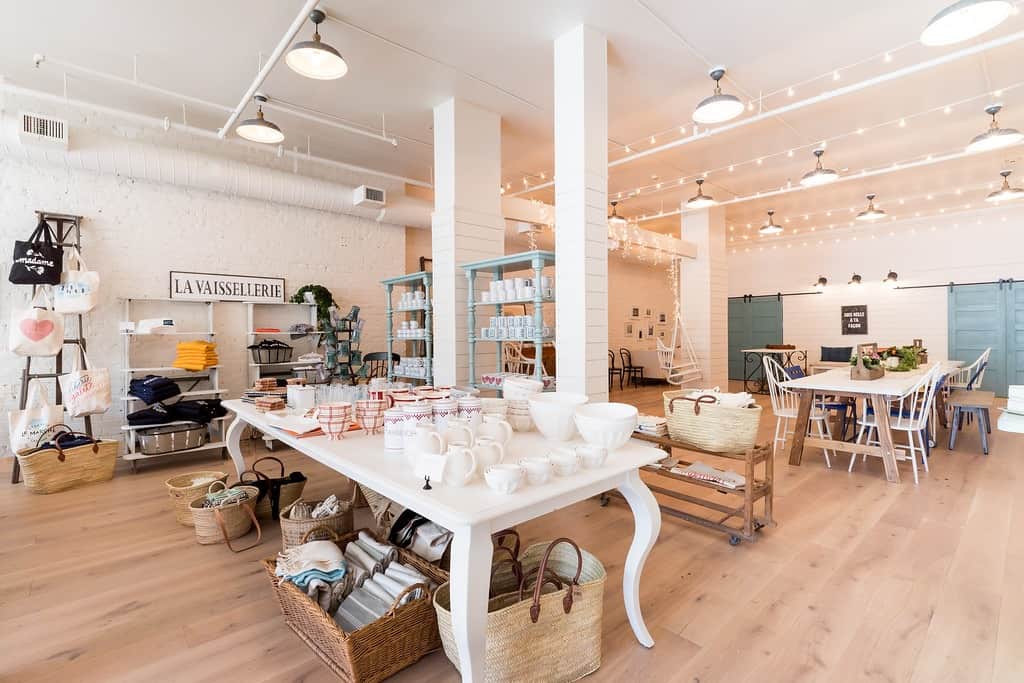 Although cost is a major factor in choosing a rental, you should also consider your audience. Different people prefer a mall setting vs. other types of retail locations. For example, a shop that's near popular bars, restaurants, and things to do could fare better among your target market than in a dusty mall. 
Lots of consumers also prefer supporting small local businesses as opposed to mega brands. If you want to appeal to this type of shopper, setting up shop in the mall may not serve you well.
Many other malls do not disclose their pricing and just provide square footage and other popular surrounding businesses. This can be a red flag to a lot of small business owners.
Can Peerspace help me?
Absolutely! First of all, you'll also have a better connection with the local community while creating a business in a unique space that's unlike any mall. Plus, many Peerspace rentals include discounts for renting for more than a few days. It's this type of flexibility that is valuable to businesses of all sizes.
Finding out the answer to "how much does it cost to rent a store in the mall?" can be time-consuming and exhausting. We hope we helped you understand the costs of renting a store in the mall with some alternatives that may fit your needs better. 



Get together somewhere better
Book thousands of unique spaces directly from local hosts.
Explore Spaces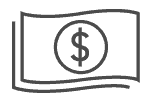 Share your space and start earning
Join thousands of hosts renting their space for meetings, events, and photo shoots.
List Your Space