11 Sick Music Video Locations in NYC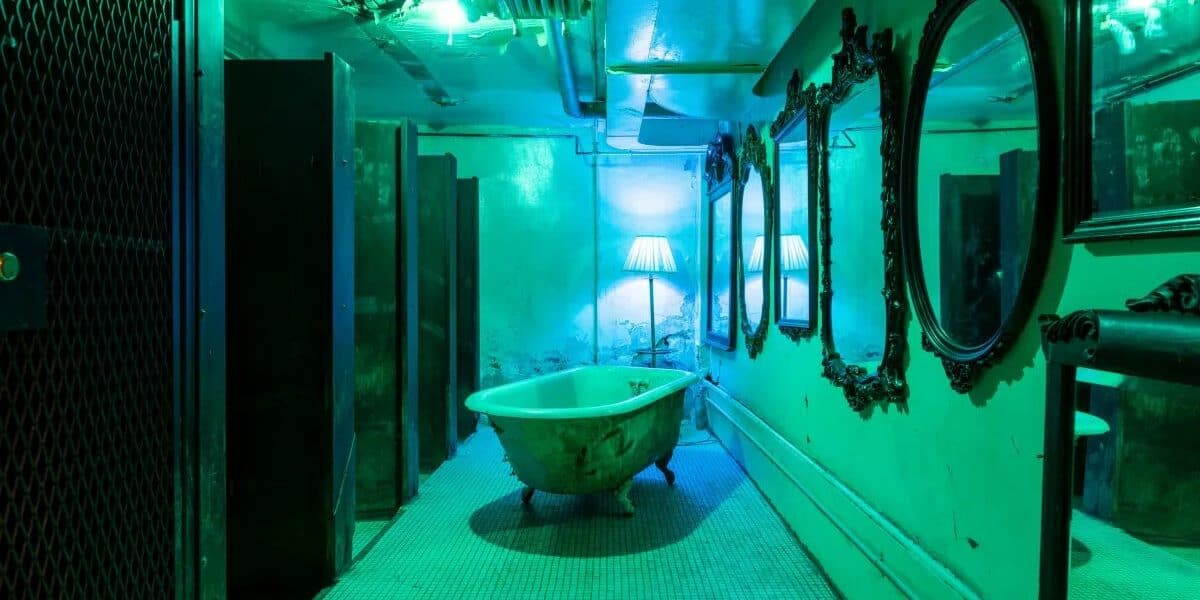 New York City is one of the most musical cities in the world. From the musical theater superstars on Broadway to the thriving rap and hip hip-hop scene in the boroughs, NYC is home to diverse artists from all different genres. If you're one of those artists, then this is the list for you. We've rounded up our top 11 music video locations in NYC for musicians all across the Big Apple. Get ready to strike social media gold when you film your debut video at one of these amazing Peerspace studios!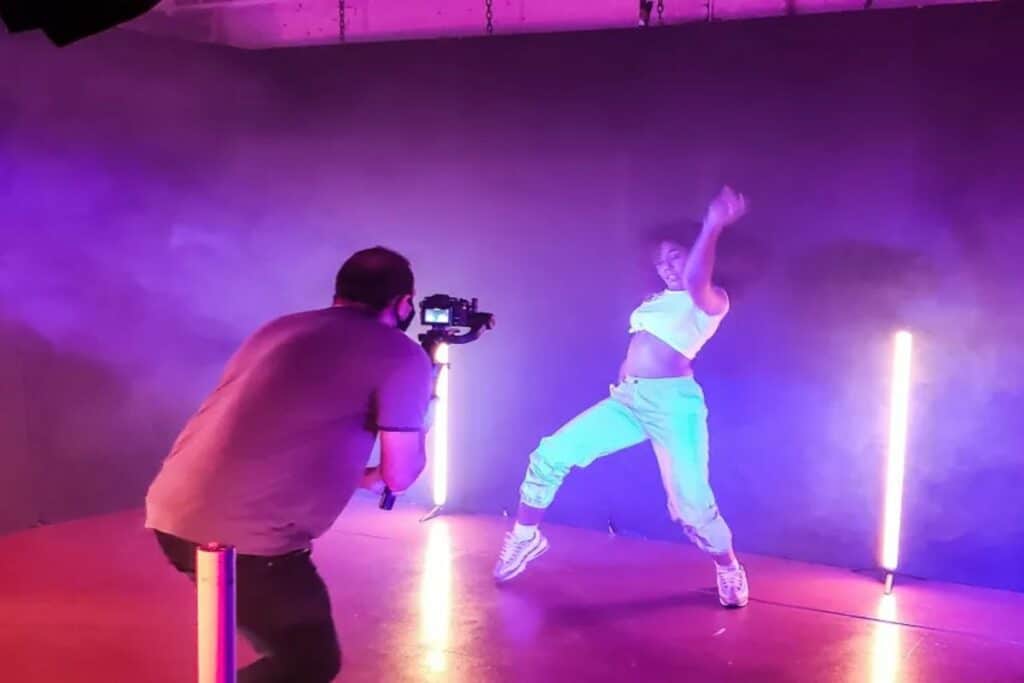 First up on the list is a spacious loft studio in the heart of Long Island City. Coming in at 2,000-square-feet, this industrial filming space has plenty of room for your production to spread out. The studio sports a handful of pre-built sets that will provide plenty of mystique and grungy character to your music video. A basic rental is only $50 an hour, making it one of the best music video locations in NYC for artists on a budget. Check it out on Peerspace today. 
This blackout studio in Queens comes in at a cozy 689-square-feet, but it's got loads of possibilities for filming. The studio comes with color-change RGB lights and a pair of artistic French walls that will lend character to your shots. It's ideal for videos with plenty of dancing and choreography! You'll have all the professional equipment you need for your video included at no additional cost when you book on Peerspace. 
3. Glow like a superstar at the Ebony & Ivory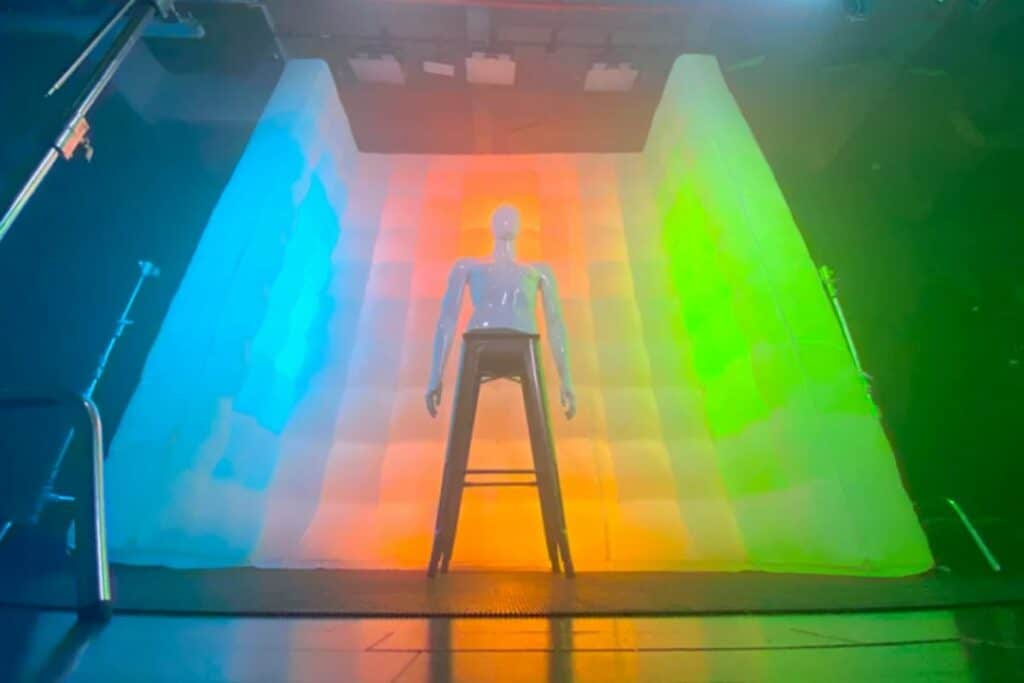 For artists that want to go above and beyond for their videos, this stunning music video studio is calling your name. The Ebony and Ivory is a minority-owned film studio in the heart of Harlem specializing in custom-built sets. Work closely with the owners to create a perfect shooting environment with vibrant lighting and high-end set pieces for your video. You can mimic shots from popular artists in your genre or create something totally new that will have fans pressing the replay button for days. See all its incredible photos on its Peerspace page!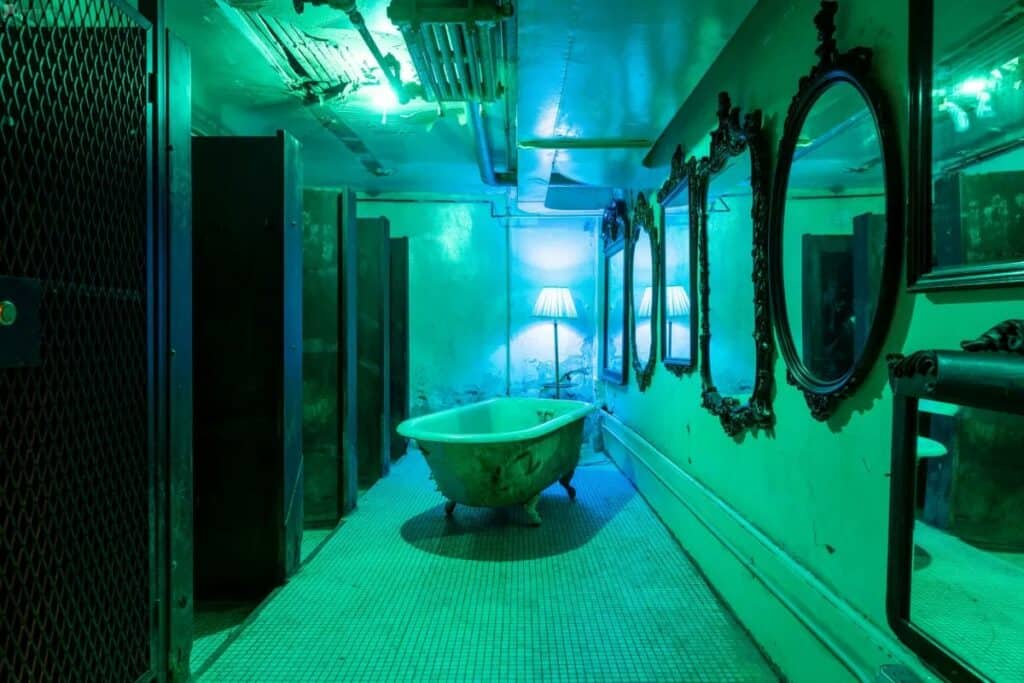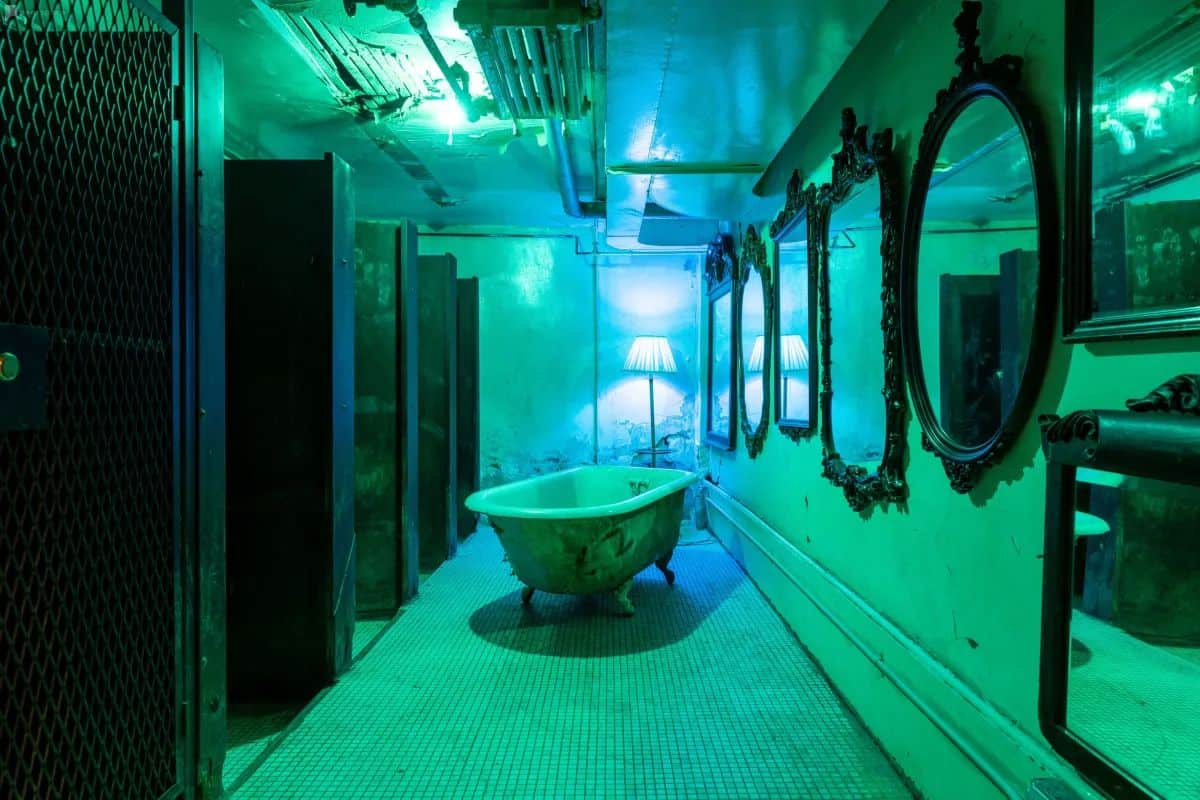 Vintage, industrial, and loaded with character, this historic filming location has tons of mysterious charm. Located beneath a church, this recently renovated locker room has eight rooms spread over 1,030-square-feet. You'll find a set of lockers reclaimed by lush vines, shower stalls with real chipping paint, and a hall of mannequins with dramatic, stark lighting. This is an amazing Peerspace music video location in NYC for grungy or surrealistic productions. It's an alternative artist's wonderland!
Head back to school at this 1,880-square-foot underground classroom. Located in the same subterranean space as the previous listing, this beautifully aged filming studio is loaded with authentic grunge and character. In addition to the industrial classroom space, you can also film dramatic shots in the clock stairway, serenade your listeners in the hall of lamps, and rock out in front of the wall of TVs. The cozy backyard glows with twinkle lights after the sun sets, bringing a touch of nature to your gritty video production. Book both the surrealist locker room and the grungy classroom for your next video on Peerspace. 
A creative hideaway nestled by the Navy Yard in Brooklyn, this music den exudes coziness. In addition to the sexy music studio awash with customizable lighting, this creative space also functions as a full-service recording studio. You can record and mix your next hit track while filming the video at the same time. Viewers love getting to see behind-the-scenes peeks of their favorite artists at work. Treat your followers to a glimpse of your process when you book this studio on Peerspace. 
7. Enthrall your fans at the Jupiter House
Looking for music video locations in NYC that are moody and mysterious? This elegant home exudes witchy vibes that are perfect for alternative artists. Featuring a custom astrological clock, unique art pieces, sparkling crystals, and a miniature jungle of plants, your video will be completely immersed in sultry charms. Bewitch your viewers by serenading them on the lush blue sofa or strumming a tune on the golden harp. Viral videos are in your future when you book a filming session on Peerspace. 
With 2,500-square-feet of space, this Williamsburg studio has tons of room for you to spread out. The studio boasts a flashy lighting grid with acoustic foam and sound panels to boost your acoustics. The lighting is highly customizable and can be changed at the push of a button for easy filming. You'll definitely expand your band's horizons when you film your video in front of the studio's immersive cyc wall! 
9. Yin meets Yang at the RE:GEN:CY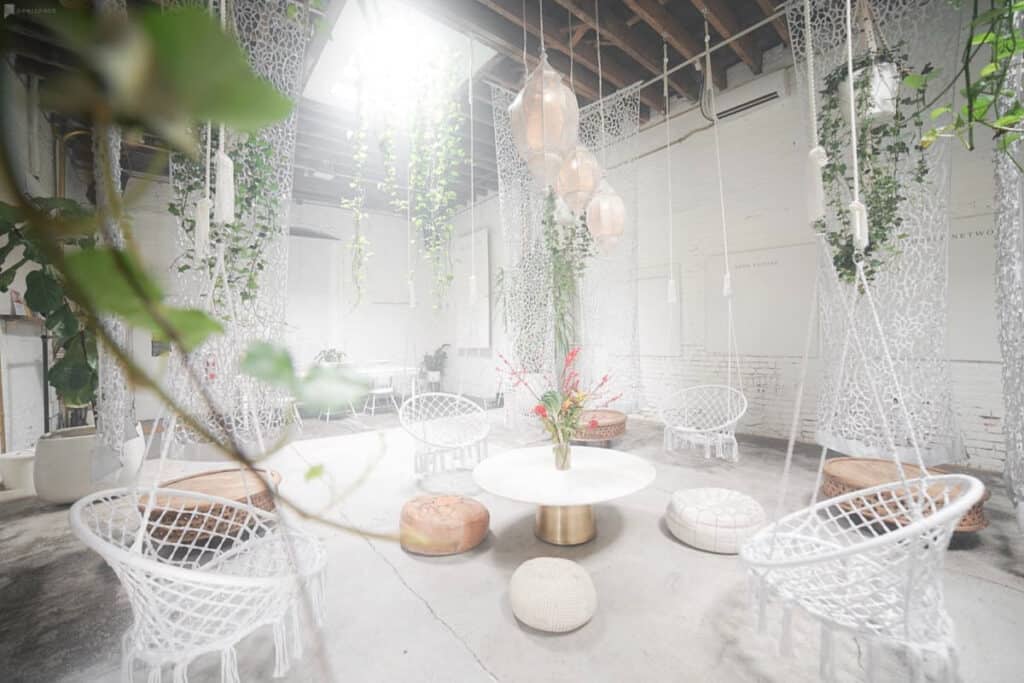 Can't make up your mind between a video that's angelic and innocent or dark and sultry? You don't have to choose at this music video location in NYC. The RE:GEN:CY is a premium event venue in the heart of Red Hook, but its photogenic atmosphere makes it an ideal filming location for music videos and promo materials. Showcase your duality as an artist by bathing beneath the skylights in this pair of gorgeous rooms. There's even a fully functioning DJ booth and a sound system where you can blast your track while you film. Learn more about it on its Peerspace page.
10. Make your mark at this spacious Infinity Studio
With two separate floors waiting for your camera to explore, this spacious Long Island City studio has everything you need to bring your vision to life. This highly versatile studio comes with plenty of equipment, lights, and backdrops, allowing you to build the custom set of your dreams. Peerspace reviewers love the host's accommodating attitude and professionalism. Check out some of the gorgeous sets he's helped bring to life on the studio's Peerspace listing. 
Our final music video location in NYC will wow your fans. Just a brief walk away from McCarren Park, the studio's 20,000-square-foot sprawling rooftop offers stunning views of the NYC skyline. Dynamic shots come second nature up here. Inside, there's also a 1,500-square-foot daylight studio where you can film alt shots in front of a cyc wall or other colorful backdrops. Immortalize the Big Apple in your next music video today when you book the studio on Peerspace. 

Get together somewhere better
Book thousands of unique spaces directly from local hosts.
Explore Spaces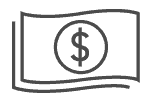 Share your space and start earning
Join thousands of hosts renting their space for meetings, events, and photo shoots.
List Your Space