11 Cool Surprise Birthday Party Ideas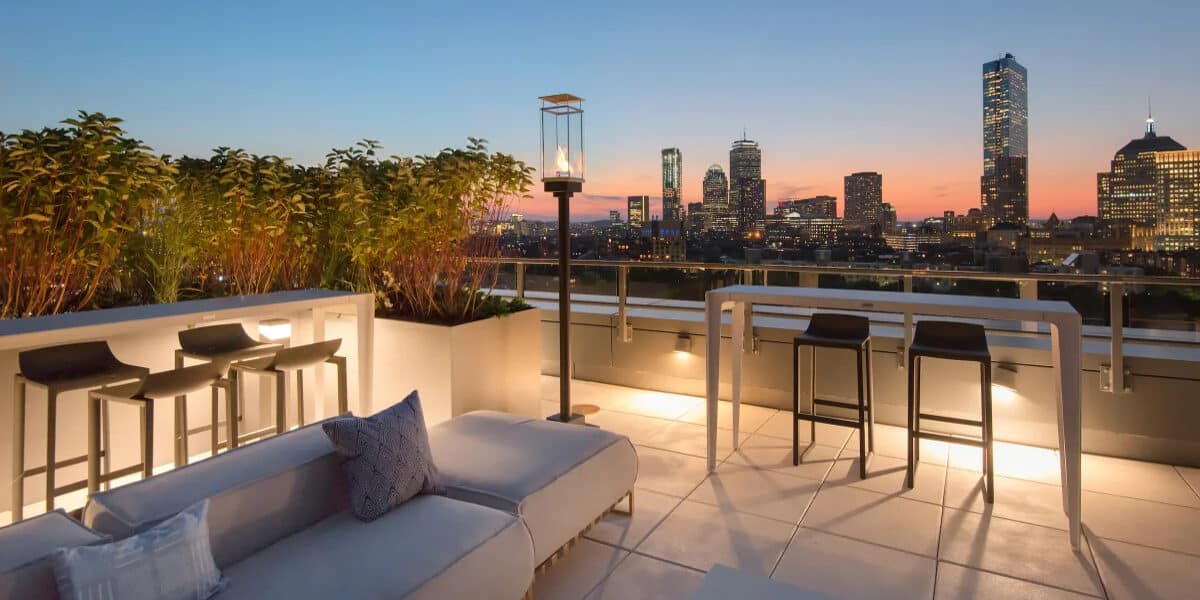 If you're looking for unique surprise birthday party ideas, then you've come to the right place! Depending on who you are, surprise parties can be scary or wonderful (and sometimes both). Some people are sneaky and will figure out a surprise before it happens; others may never speak to you again if you catch them off guard. The following surprise birthday party ideas will fit just about any situation or personality, allowing you to fête your loved one in the absolute perfect fashion. And remember: there are rules to a surprise: give them just enough information that they're dressed properly and not expecting a meal that isn't coming. Nothing is worse than being hungry and out of your element!
Also, be sure to book a stunning Peerspace venue to hold your celebration. It will not only help you keep your surprise rouse going, but it will be the perfect way to delight the guest of honor with a private, pristine, and thrilling party venue! In fact, when you book a Peerspace, you can also rely on the assistance of the Concierge service. These dedicated pros can source any extras you need, like catering, A/V Equipment, and bar staff, and deliver them to your venue. Finally, make sure that their real-life responsibilities — be it work, children, or a furbaby — are taken care of while you celebrate the guest of honor. Let's get on to the list!
1. Night on the town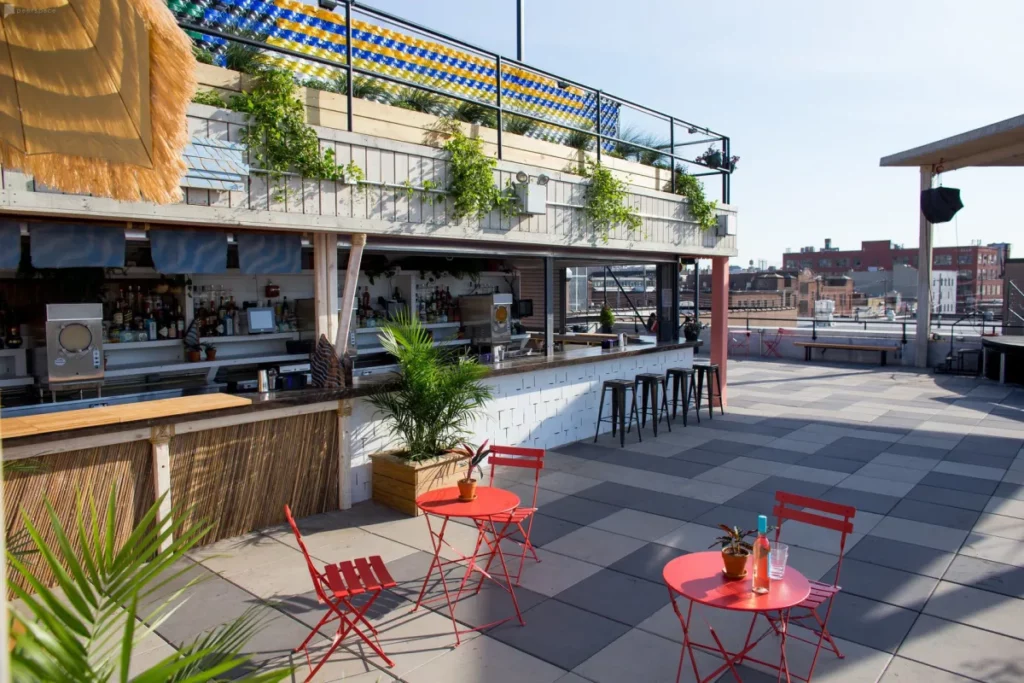 Disco, club, R&B, speakeasy — choose a theme and let it carry over from invitations to design to attire. The details are key: simple things like signature drinks and appropriate lighting will create a contagious vibe. This is one event for which a DJ or band is absolutely necessary — avoid canned music from your personal playlist. Instead, you need an emcee to read the crowd and keep things moving along.
Make the planning easy on yourself while ensuring the night is perfection by booking a Peerspace venue. Click the link, enter your city, and discover tons of amazing venues that let you celebrate the birthday person in style. You can find private clubs, Prohibition era-inspired speakeasies, stylish lounges, and even rooftop event spaces. And remember, the Concierge service can help you hire a DJ, deliver tasty catering, bring in bar staff, and any other necessities you need.
2. Stream fest!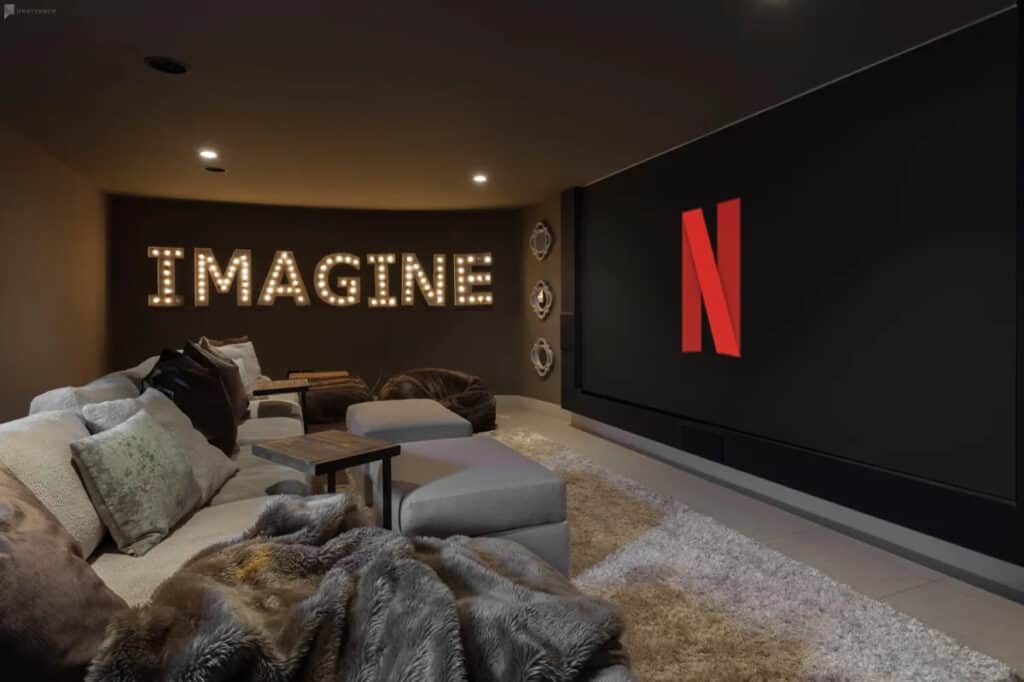 Who doesn't want to gather with their friends and have a movie night? It's pretty much most people's idea of a wonderful evening. Try to decide in advance what apps and platforms to focus on, depending on the birthday person's preferences. Then, on the night of the gathering, let them make the final decisions on the movies or shows they want to stream and binge. You can also make the idea even more special for their surprise birthday party by booking a private screening theater on Peerspace! Whether you rent an actual theater for the evening or a gorgeous home with a theater room, Peerspace makes any event that much more incredible by providing a new and fun space.
And of course, if you need anything at all, such as catering, board games, or A/V equipment rentals, the Peerspace Concierge service has your back. These events and logistics pros source whatever you need from trusted local vendors and deliver the items to you at your venue. It's pretty much the ideal combination of style and convenience, all on one simple platform!

So how much does a Peerspace birthday venue cost, you ask?
Answered
Spaces on Peerspace cost $85 — $145 per hour.
3. Simply dinner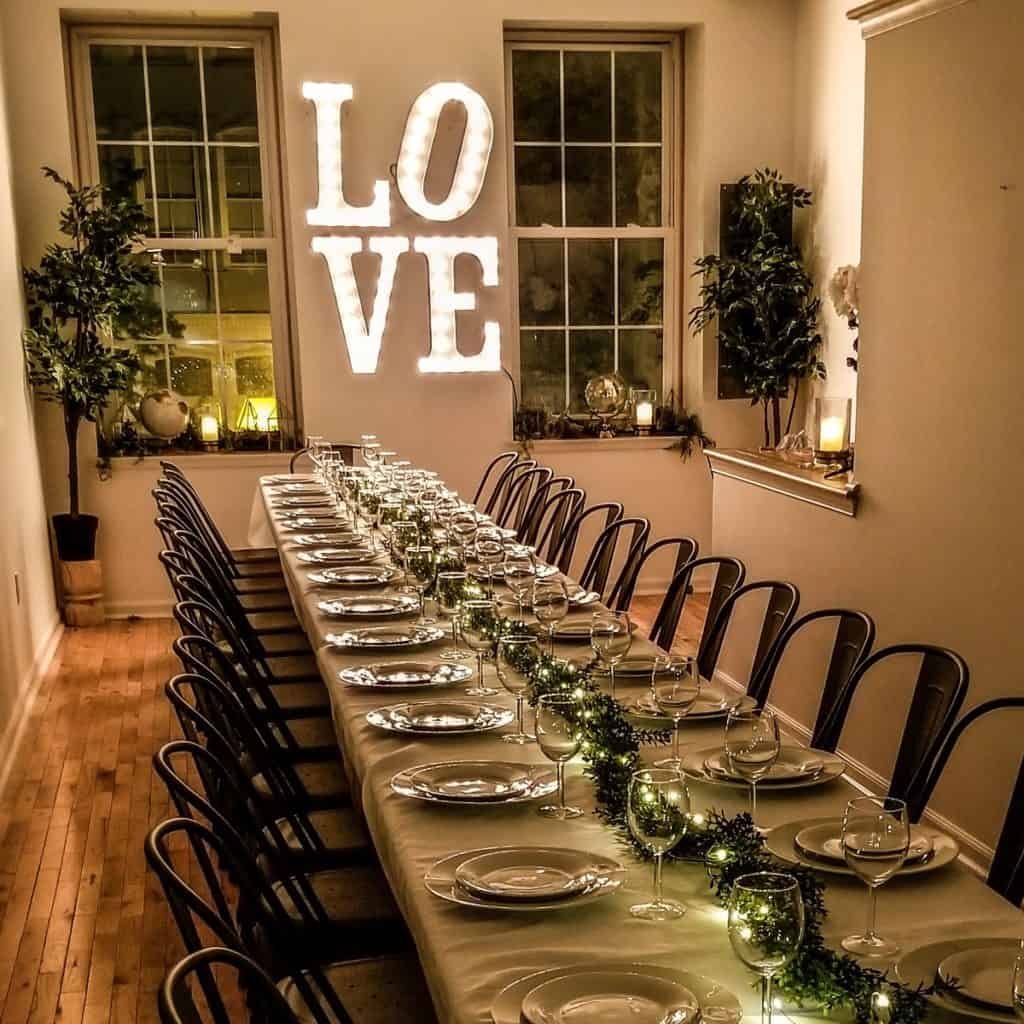 For the guest of honor who doesn't like surprises or prefers not to make a big fuss, this is among the best surprise birthday party ideas. Involve them in the planning as far as choosing a date to invite friends for "just dinner" to mark the day, then push decor and food over the top! Order a big, tiered cake, add gorgeous floral centerpieces in their favorite hues, set the table with chargers and crystal.
Don't forget: you can also book a stunning Peerspace dining venue complete with a kitchen and gorgeous table settings. Some venues even include catering as add-on services, meaning you can get it all in one magical venue!
4. Pop-up serenade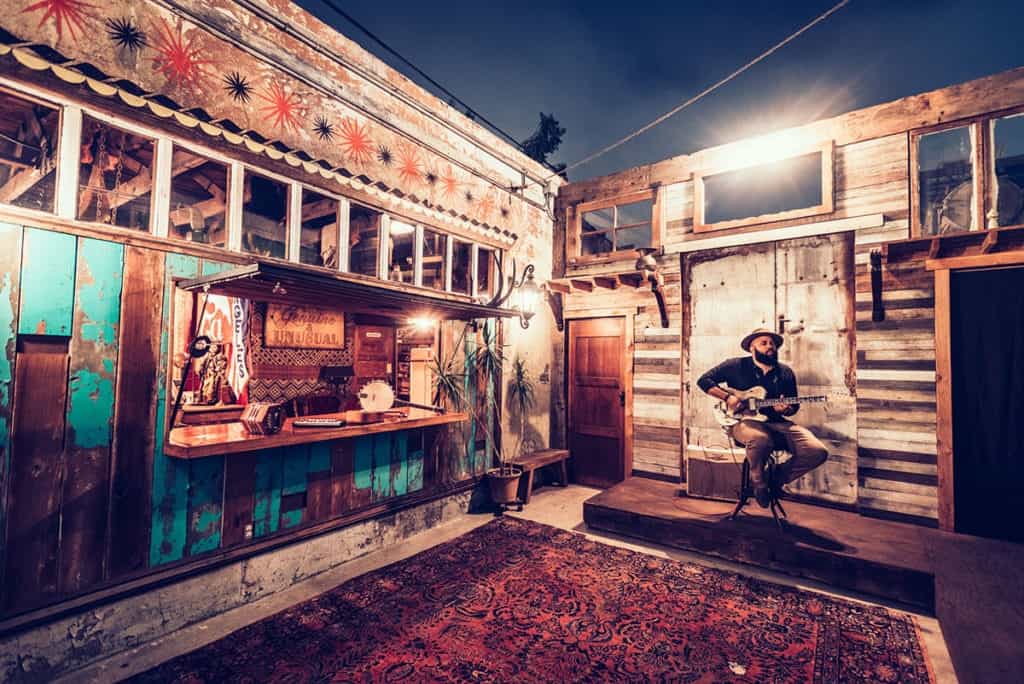 Everything is made better when people unexpectedly burst into song! No matter where you decide to celebrate, enlist a mariachi group, strolling mandolin, or a guitar and vocal duo to perform a public and focused show just for the birthday person. It will elicit the perfect balance of giggles, embarrassment, and absolute glee. By the way, you haven't lived until you've heard a mariachi singer croon "My Way" by Frank Sinatra … in Spanish.
5. A glam photoshoot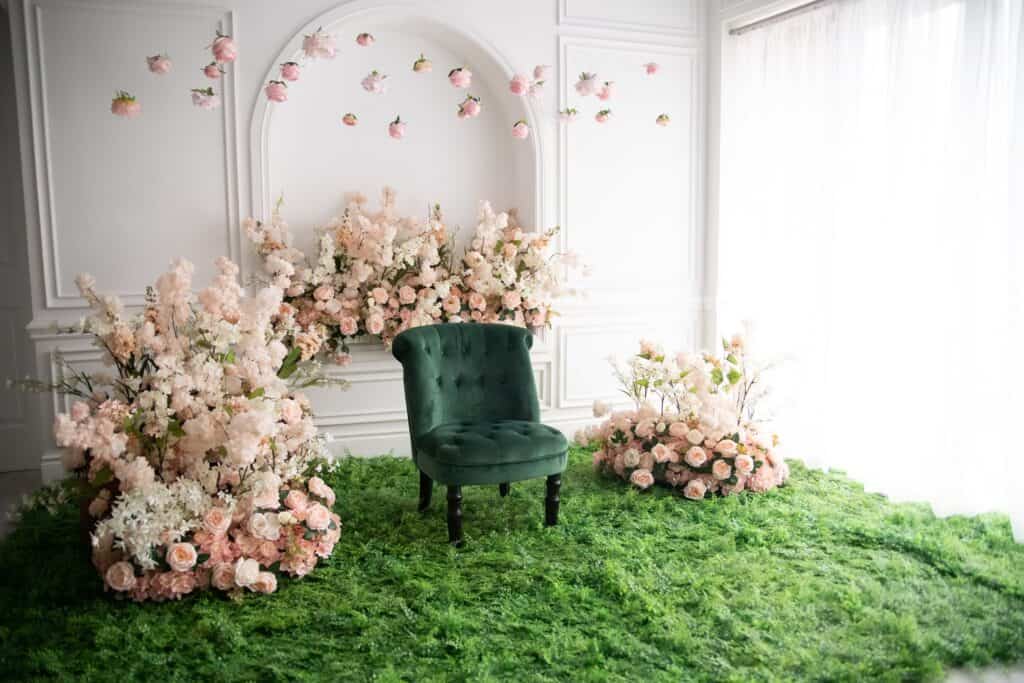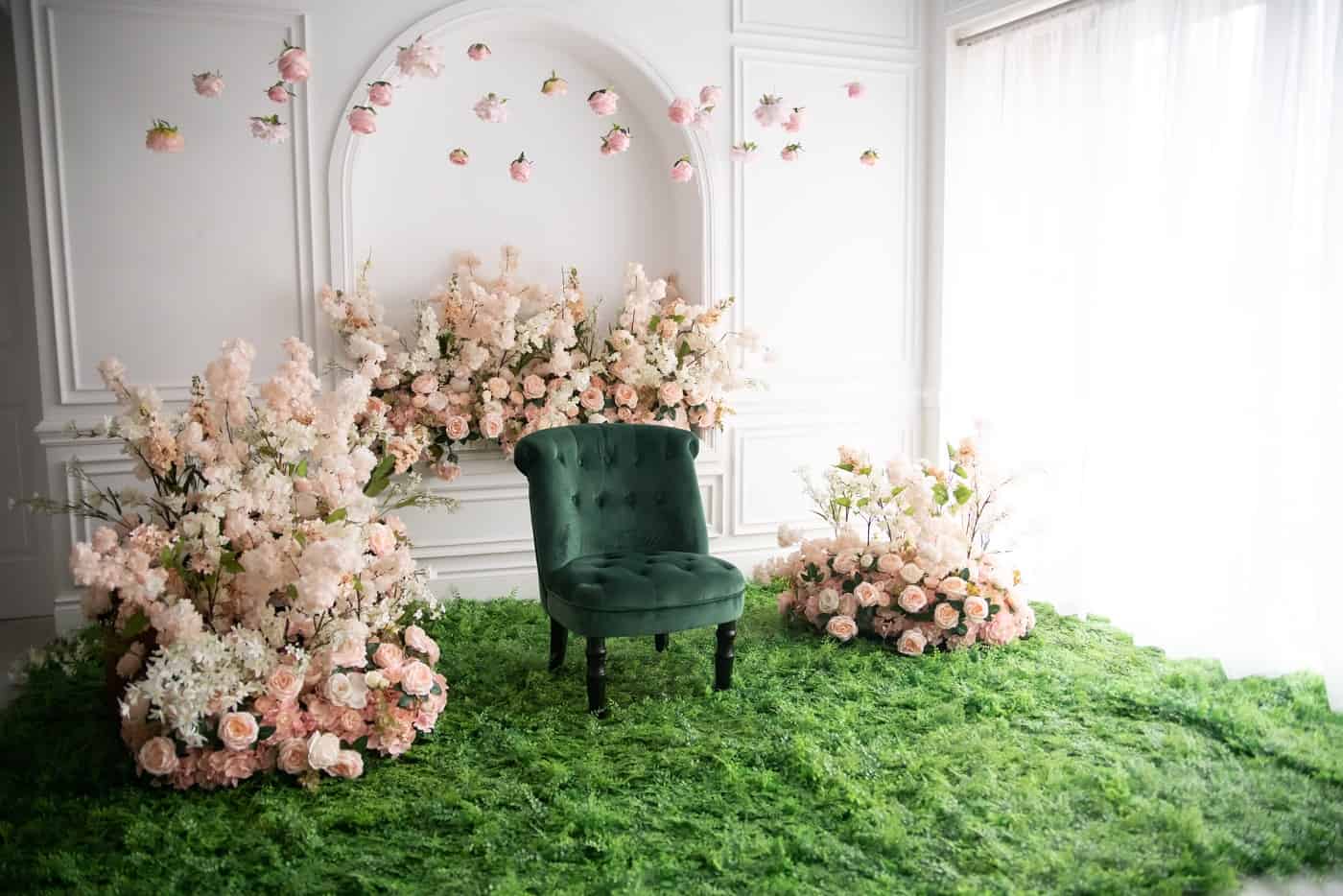 What better surprise birthday party idea than a day of glam? Take the guest of honor for professional hair, makeup, and costume change. Stage a series of photos that highlight the unique wonder that makes up the person you are celebrating: wearing cowboy boots in a field of sunflowers, belting out a tune while in a performance space, or wearing evening attire in a brick-walled basement bar.
Did you know that Peerspace is also home to thousands of photo studios and photogenic spaces across North America and beyond? It's true! Check out all the stylish settings we have in your chosen location. Your guest of honor will cherish images from their surprise party forever, as well as adore the friend who thought of such a loving idea. Plus, the Concierge service can send over a professional photographer to do the honors if you like. Have bottled water and snacks on hand: modeling is hard work!
6. Make it vintage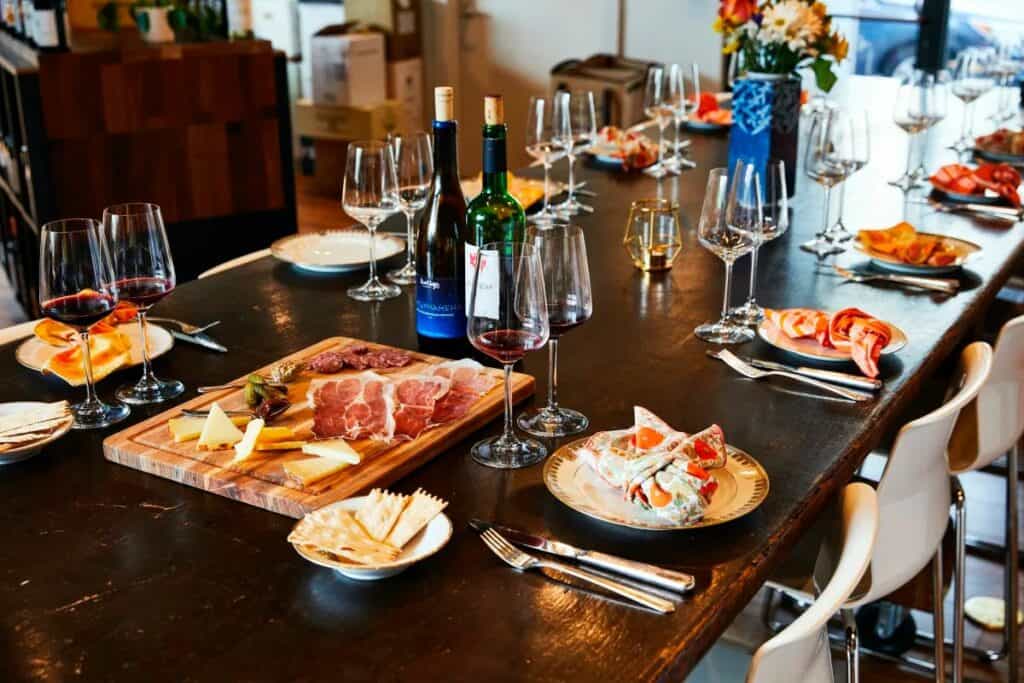 What suits their fancy? Select their passion, then theme a vintage party around it. If they fawn over cars, rent a Rolls Royce for the evening, complete with a formally dressed driver. For a connoisseur of wines, visit a wine shop and splurge on vintages of the year they were born. Clothes and jewelry — well, there isn't a person alive who can't get into a costume party. Choose an era and encourage creativity. Once you have the theme and era set, book the perfect art gallery, vista-boasting rooftop, or wine-tasting spot in mere moments on Peerspace!
7. A red carpet affair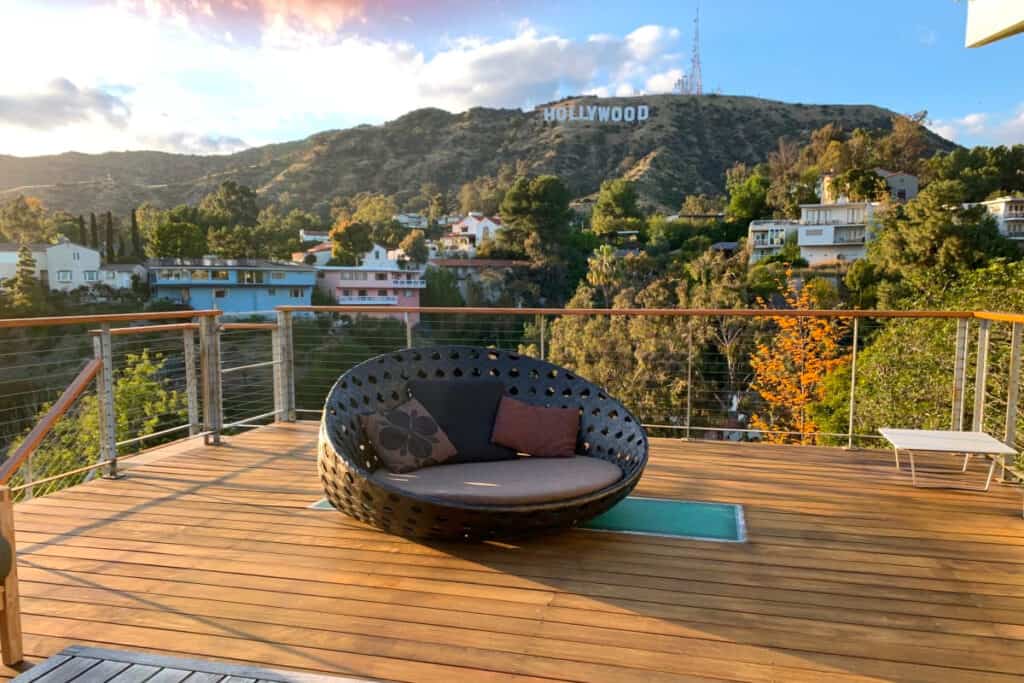 Roll up in a limo to your ideal location to celebrate and face the paparazzi. It's simple: hire a couple of photographers to get in the way as they snap photos and yell the guest of honor's name. Line the carpet with adoring well-wishers begging for autographs. Bonus points if a videographer stops them for an interview. If the venue allows, set up a photo booth with sparkling, old-Hollywood props for guests to get in on the fun! At the end of the night, present your friend with wonderful keepsakes: a digital album of an exhilarating, once-in-a-lifetime event.
This is definitely one of the most unforgettable surprise birthday party ideas. If you can have the red carpet leading to a stunning Peerspace mansion in the Hollywood Hills, all the better!
8. Present-packed party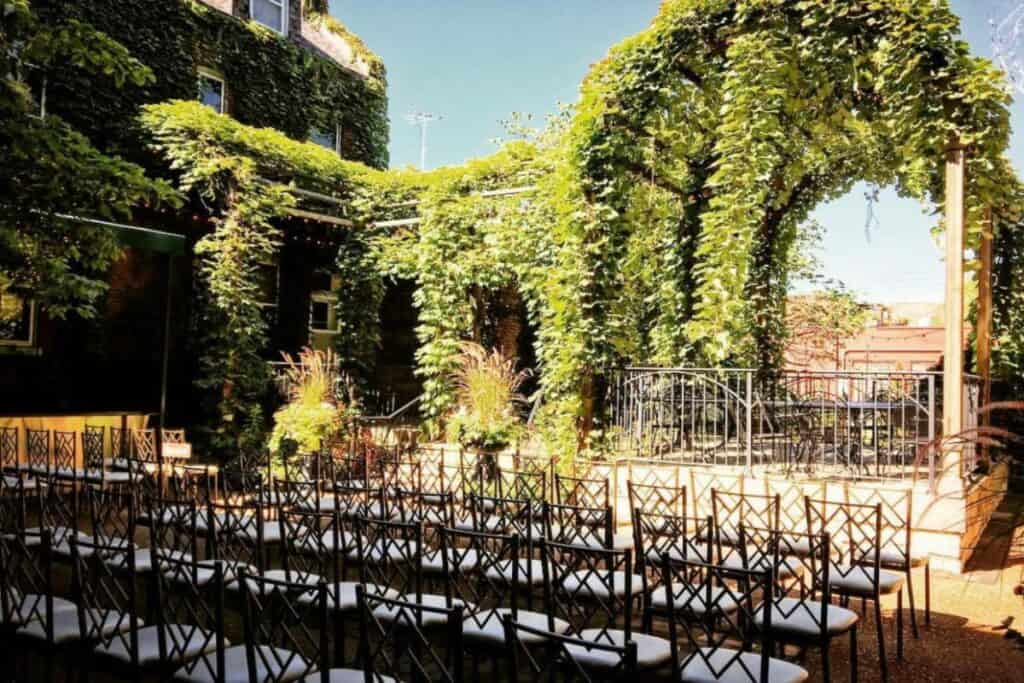 Tasty dinners are fine, but this surprise birthday party can be even better at an outdoor festival or wine tour. The birthday person knows they're going to spend the day doing something special, but the surprise comes in when they are presented with small gifts around every corner. This requires careful coordination on the part of the planner and cooperative participants. Gifts can include a special wine glass, an amuse-bouche, a tiara or bejeweled ball cap, or a song performed live from the stage, just for them.
9. Chef's table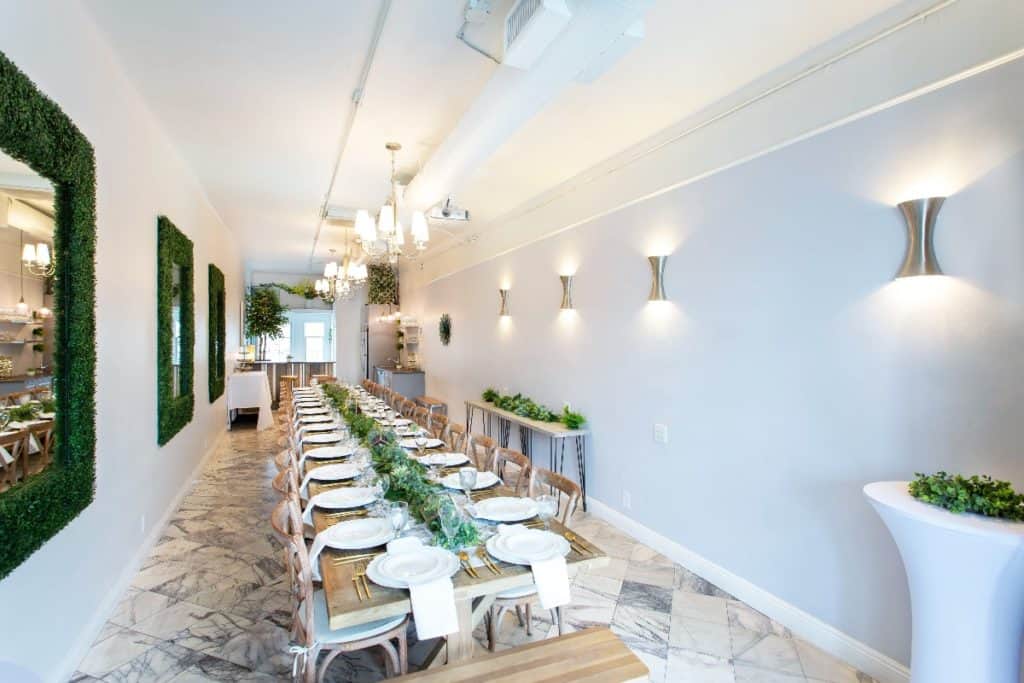 This is another idea that allows the honoree to have a small part in the planning of their event. Select a favorite restaurant and invite 10-12 guests. When they arrive, they're seated at a special table with a fixed menu and wine pairings, lovingly chosen by the chef and sommelier. The chef will walk you through the courses and share preparation methods and anecdotes if you're lucky. It's a dining experience unlike any other! You can also opt for a brunch theme if your birthday pal is more of the avocado toast and mimosa type.
Luckily for you, Peerspace has tons of lovely brunch venues to rent near you. It allows you and your friends to relax and enjoy a delicious meal in a private space. After which, you just leave with what you came with and don't have to worry about cleaning up.
10. Treat them like pop royalty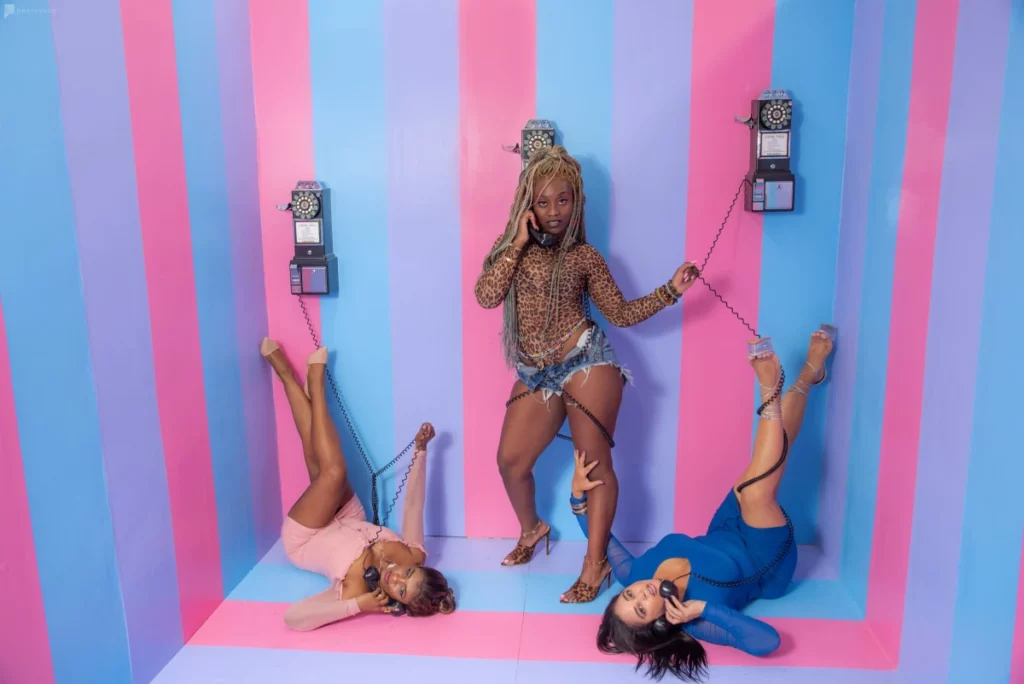 This is one of those surprise birthday party ideas that is actually code for "pure decadence". The music should be funky and the lighting, sexy. If the guest of honor is a Lizzo fan, serve vegan cookies and lots of juice. You can also dress up in over-the-top fabulous fashions in true Lizzo style.
Book an on-theme Peerspace venue and dance the night away. This works with just about any pop, rock, rap, or country music star you can think of, so just tailor it to your birthday person's favorite artist and celebrate.
11. Treasure hunt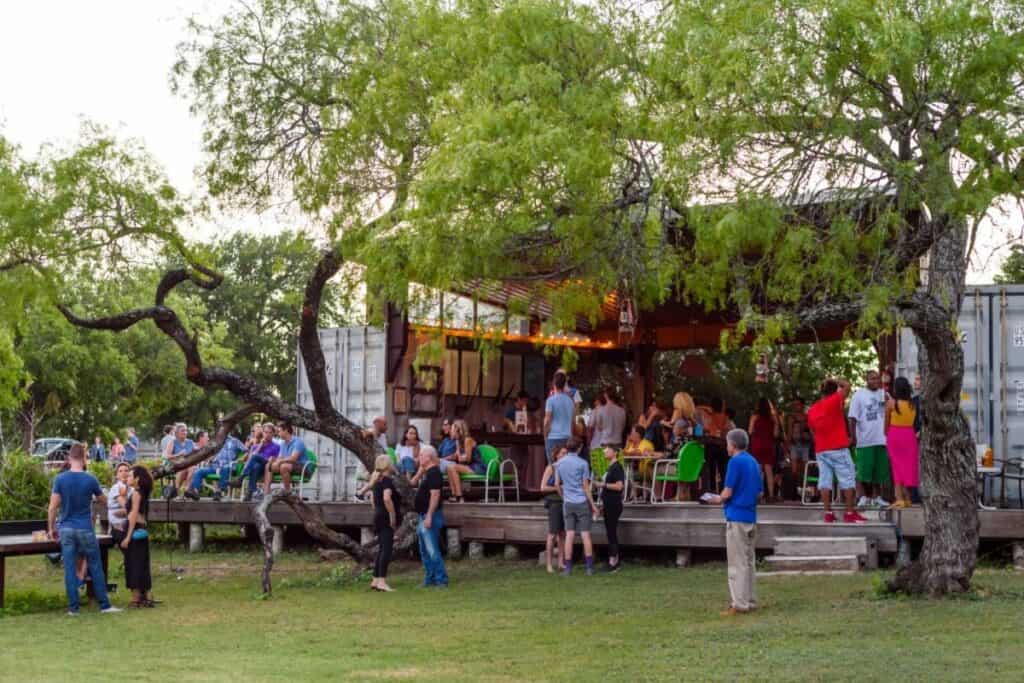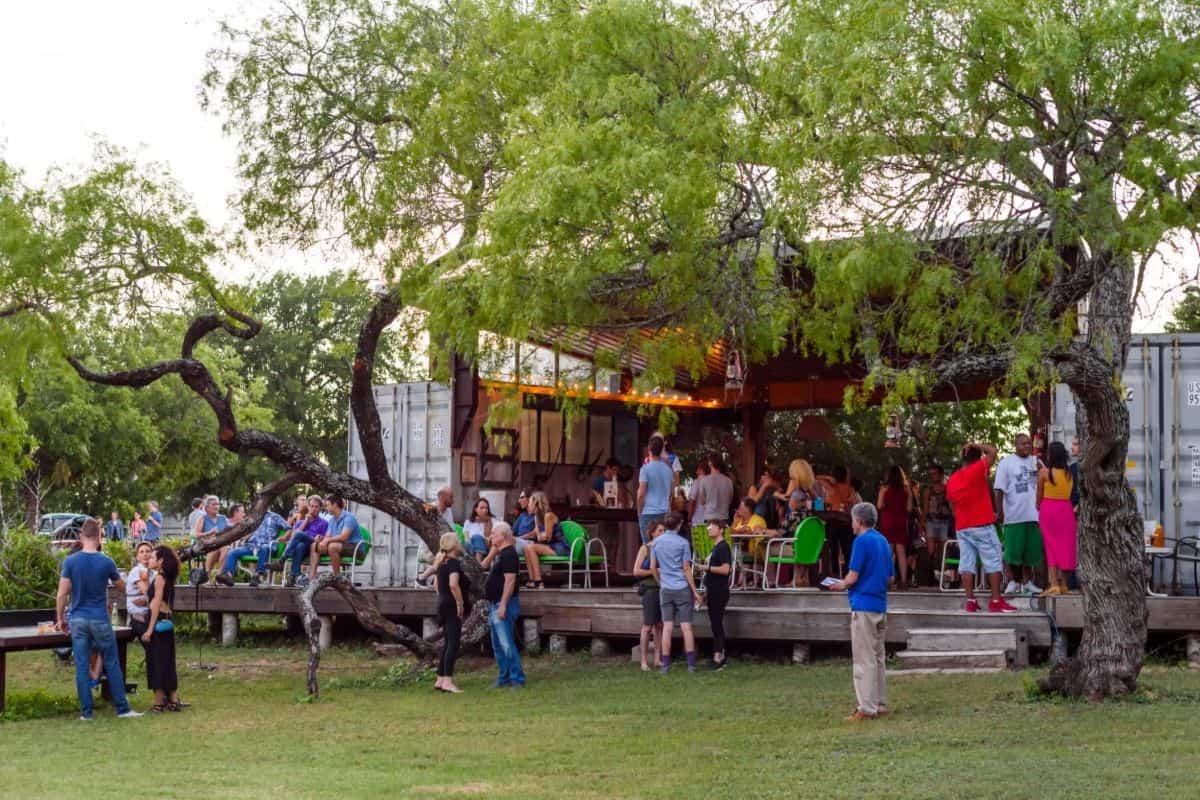 This idea is even better than a scavenger hunt! Plant clues of medium complexity throughout the day to lead them on a cheerful wild goose chase. Don't make it too easy, but not frustratingly hard, either. Clues can be given with a flower at the farmer's market, with a special cocktail at a favorite watering hole, or with a ticket at the parking garage.
What's at the end? Dinner with friends, a fantastic performance, or the final, gigantic gift of your choosing.
Bonus idea: video montage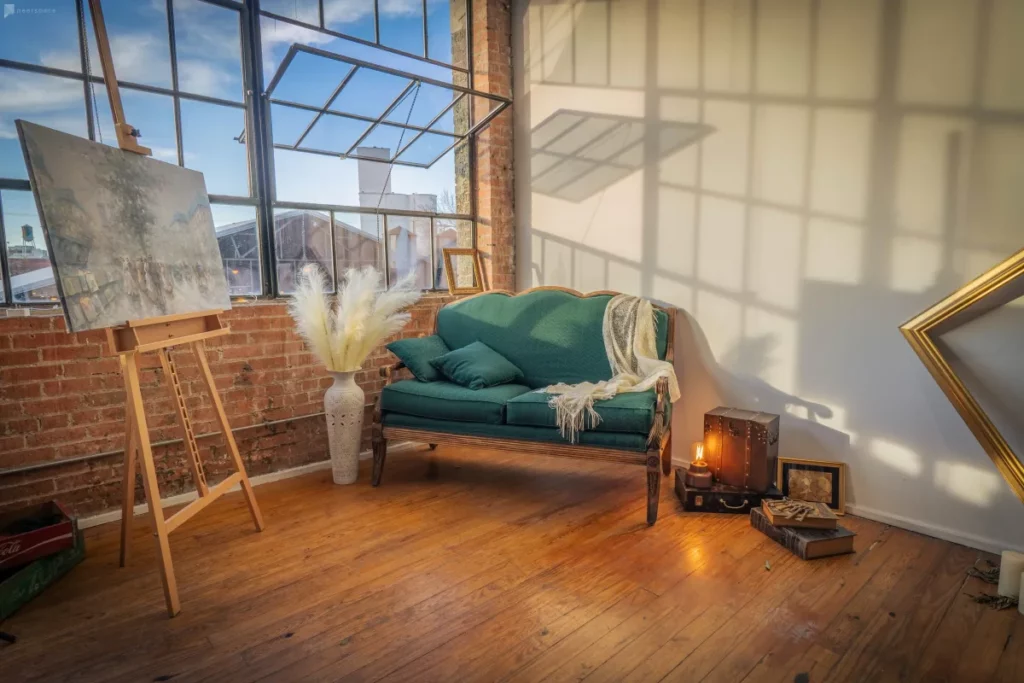 Create a video montage sharing all your favorite memories with the birthday person. This could be something you put together yourself or with the help of other family members and friends. Either way, go the extra mile by booking a stunning Peerspace location and ask the Concierge service to hire a videographer to shoot you spouting off about all the wonderful ways the birthday person has made your life better.
If you're a performer, this is your chance to sing or play a song that reminds you of them on their special day. This is one of those surprise birthday party ideas that they will never forget!
Peerspace brings surprise birthday party ideas to life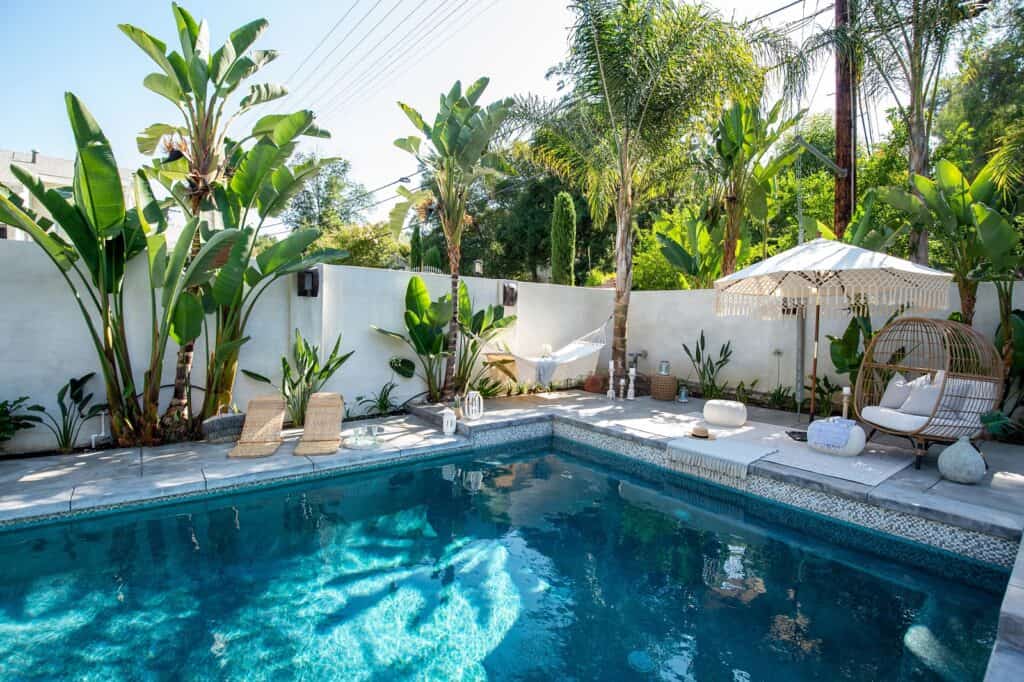 When it comes to exciting celebrations, the list of surprise birthday party ideas goes on and on. All that really matters is that you personalize the day and make the person feel incredibly special.
And once you have the perfect birthday party venue booked through Peerspace, everything else tends to fall into place. Especially once you enlist the Concierge service to help with the heavy lifting. We hope these ideas helped inspire your party planning!


Get together somewhere better
Book thousands of unique spaces directly from local hosts.
Explore Spaces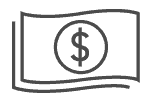 Share your space and start earning
Join thousands of hosts renting their space for meetings, events, and photo shoots.
List Your Space