6 Creative Video Ideas for YouTube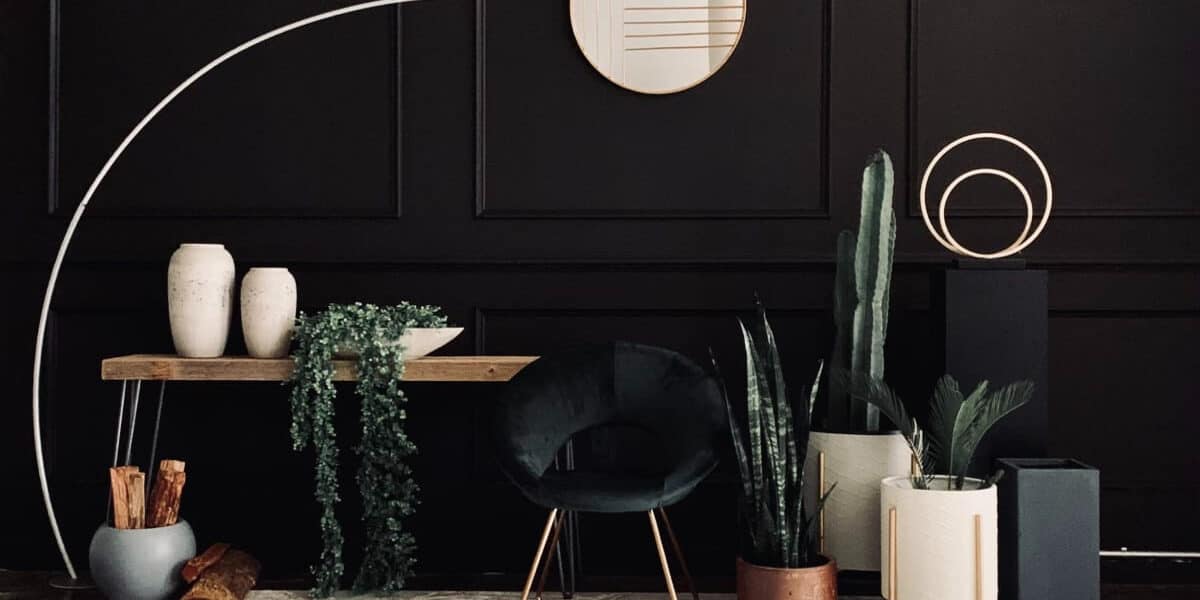 These days, it is so simple to create and share a video. Every smartphone comes with a built-in camera, and access to platforms like YouTube make it easier to connect with an audience of viewers. However, when looking to start your own YouTube channel, it can feel quite overwhelming to decide what video ideas or type of content you want to create. In fact, you might not even want to limit yourself to just one type of YouTube channel! Even the most popular YouTubers post a variety of content.
So, if you're feeling overwhelmed or just looking for new inspiration, here are six video ideas for YouTube that might get you started. Once you are ready to shoot, remember that Peerspace is the perfect site for finding your video location. With thousands of unique shooting locations to choose from, you're bound to find something that will take your video's production quality to another level!
1. Your opinion has value
Do you love a certain movie? Enjoy playing a popular video game? Have a strong opinion on what cereal brand reigns supreme? If so, why not make a video about it? Some of the most popular YouTube video ideas are reaction videos and reviews. Some creators take it a step further by comparing and ranking whatever it is they enjoy.
When a new album or movie comes out, people often want to talk about it or hear what other people think. So why not start the conversation? Whether you liked the featured content or not, sharing your opinion can spark curiosity and encourage a lively discussion.
Have some fun with your videos by reviewing or ranking even the most obscure or seemingly-neutral things. You might not think people have strong opinions about fruit, for example, but the video below was viewed by over 7 million people!
2. Eating — we all do it
Food videos are the tastiest of our YouTube video ideas. They can be as simple as eating a meal on camera, as complex as experimenting with new recipes, or as gluttonous as eating every version of a particular food.
"Mukbangs"—a video trend that originated in South Korea—involve someone eating a large meal live on camera while interacting with their audience. Mukbang videos have gained popularity with American audiences as well, so why not try making one of your own? You can host a Q&A session directly with your audience or have a podcast-style conversation with a moderator.
Or, if you're good with a spatula, use your platform to show off your cooking skills for a captive audience. You can make cooking videos that follow a particular theme or demonstrate what meals you make for your personal diet. A great example is the popular cooking show/website Binging with Babish, in which chef Andrew Rea recreates dishes from his favorite movies and TV shows.
3. Experiences for the adventurous
People love hearing stories about their friends' adventures, including all the photos and videos they took along the way. You can be that friend for the entire internet! Bring your camera and document any new and exciting experiences you may. It is interesting whether you're traveling to another city, state, or country because it is your perspective. You can show your viewers the best spots to visit, travel tips, food recommendations, and funny anecdotes. Plus, no matter what you record, you'll have video memories to look back on once you get home.
Suppose you don't want to be distracted on your vacation. In that case, you can film other interesting life experiences instead, such as a music festival, a big move, an engagement, or wedding planning. As long as it's something you can look back on fondly, chances are someone else will enjoy watching it too.
4. Challenge yourself
Challenges are amongst the most popular videos to watch. Whether it is something wacky like putting on as many clothes as you can or something informative like mastering a language, challenging yourself makes for great content. There are even trending challenges on YouTube that the community participates in, such as trying not to laugh or the whisper challenge. These are perfect to try with friends.
If there is something you enjoy doing, why not try doing it for twenty-four hours straight? Document the challenges and give updates on how you're doing.
There are also self-improvement challenges that can help you gain positive habits, such as participating in the zero-waste challenge or a challenge that helps you become more physically active.
5. How to do…anything
If you have a special talent or know how to do something particularly well, why not spread the knowledge? From how to fix your car to how to do your make-up for a specific event, the number of things you can learn on YouTube are endless.
So what can you add to the mix? Don't worry about whether a certain skill has already been covered by other channels because only you know how to teach it your way. Put your personality into it and experiment with different methods of teaching and editing. You never know who might be drawn to your unique style!
6. Tell a story
Perhaps the most obvious yet often overlooked video idea is to tell a story. It can be real or fictional, vulnerable or funny. You can tell it cinematically or keep it simple. You can have dialogue, narration, animations, graphics, music, or silence. It's really up to you! Think about the time you got fired from a job, the time you met your significant other, an embarrassing moment, a pivotal event in your life — and then just share it.
There are many ways that video can be used to tell stories. The video above, for example, uses the words of Alan Watts (author of The Way of Zen) narrated over a series of images from their summer to convey the spirit of a particular time.
In contrast, the video below uses more conventional storytelling techniques as a couple speaks directly to the camera about how they met with B-roll images of their time together intercut throughout.
Bonus: Stand out in a stand-out location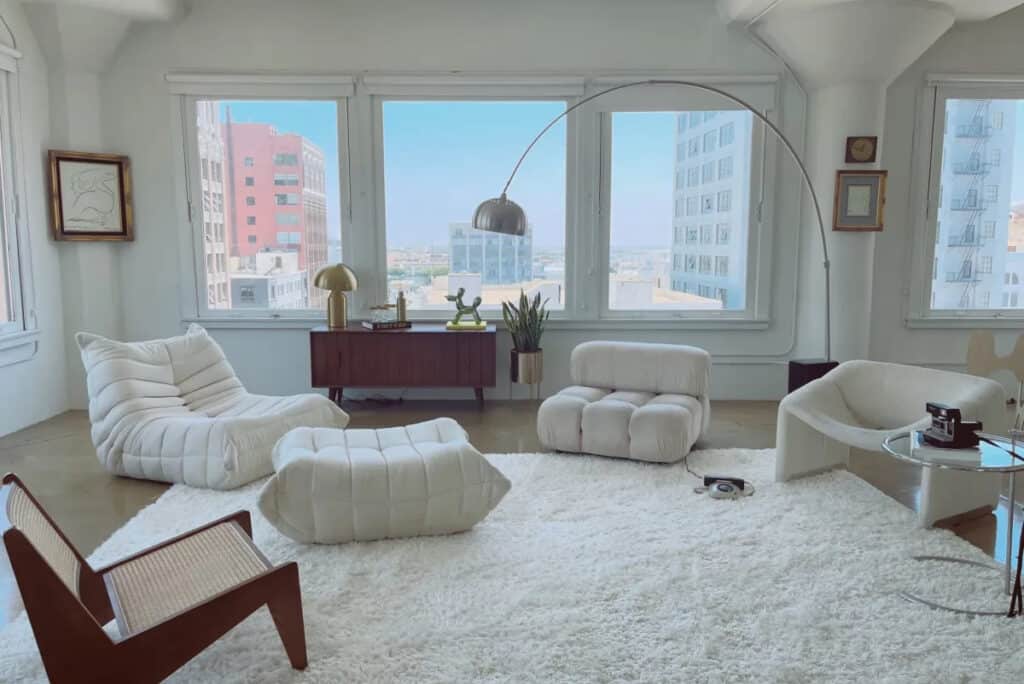 Besides the six video ideas for YouTube we just mentioned, there's one more thing we think you need to consider. Location!
There's a reason why backdrops, settings, props, and other tools have become so integral when it comes to making YouTube videos. They're memorable! The right location can enhance your personality, your video's topics, and so much more.
Plus, you don't need to be a millionaire influencer yet to find amazingly unique settings when you have Peerspace at your side. As the largest online marketplace for hourly venue rentals, we offer you access to thousands of YouTube-worthy spaces in cities across the globe. Our spaces are owned and operated by locals who curate spaces that go viral.
Here are some of our favorite spaces, just to give you an idea of what's out there:
You get the picture! Rely on Peerspace to introduce you to unique spaces designed by your fellow creatives in your city. Your followers will be amazed at your amazing taste (and not-so-secret ability to find one-of-a-kind settings for your YouTube videos!)
Video ideas for YouTube: conclusion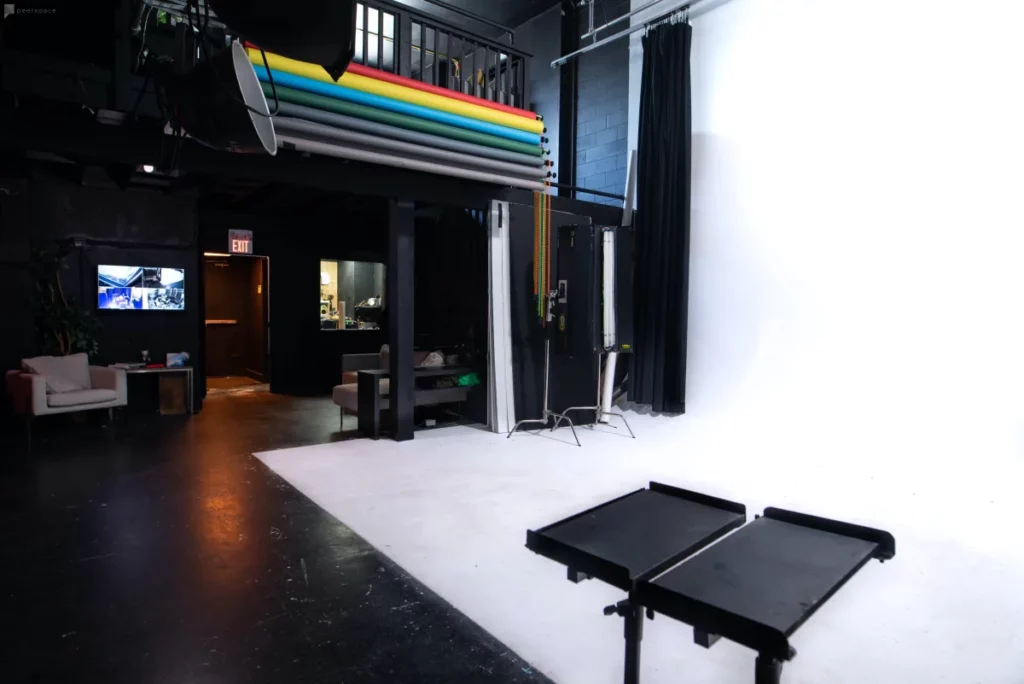 You now have six-plus new video ideas for YouTube and are well on your way to starting your own channel! Utilize these ideas, book some amazing Peerspace venues, and be prepared to wow your watchers.
We wish you luck as you begin your YouTube journey, but whatever route you take, remember to be authentic and stay creative. With that mentality, you'll always have fun and gain a following that genuinely likes you for you.

Get together somewhere better
Book thousands of unique spaces directly from local hosts.
Explore Spaces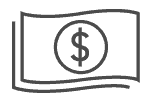 Share your space and start earning
Join thousands of hosts renting their space for meetings, events, and photo shoots.
List Your Space