The 9 Best Wedding Videographers in Las Vegas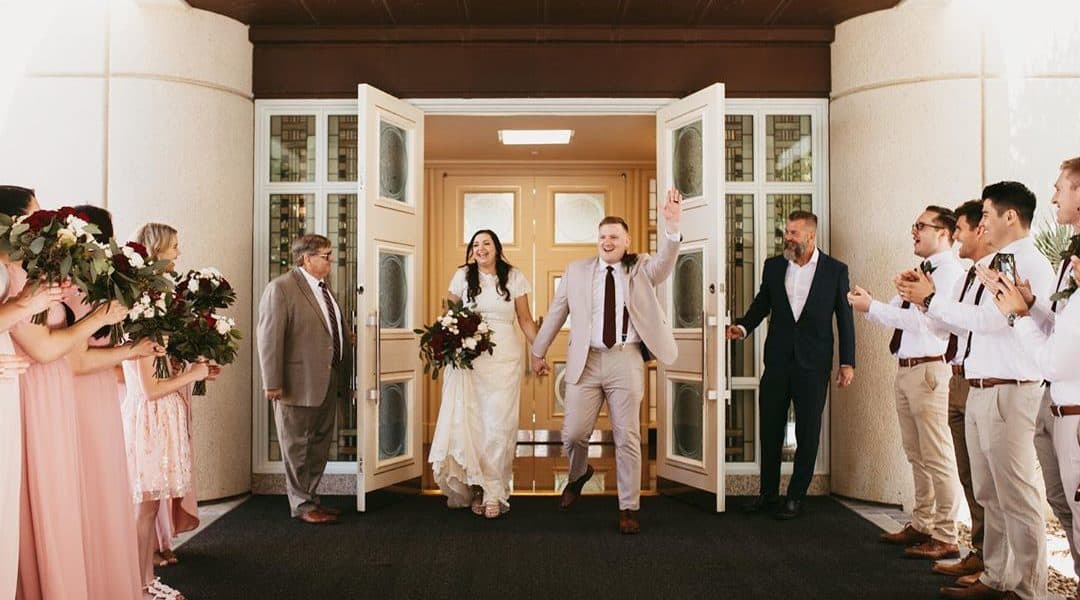 Just because you're getting married in Vegas doesn't mean you're getting married by Elvis. Although, even if you are, you might be in the market for one of many talented wedding videographers in Las Vegas. Let's face it, you're already getting married in Vegas. You know the deal with the bright lights and flashing marquees and how exciting it feels to even set foot on the reflective sidewalks. Las Vegas is a romantic city for modern romantics. Where else can you see the Eiffel Tower and go on a gondola ride along the Venetian canals in one night? The answer is nowhere! Nowhere but here. Now, imagine those things as part of your wedding video and proceed. We've found the best folks to capture it for you.


Who knew sibling symbiosis was a thing in wedding cinematography? The sisters over at Rapture & Co did. These three Las Vegas natives kick-started their business in 2018. What we appreciate the most about their shooting style is its clarity. Every frame is carefully chosen in the moment and only brought to life even further in the editing process. Using blurred backgrounds that make the subjects stand out, they also shoot the most impeccable pans of their chosen locations. Las Vegas features heavily in their work, with warm tones that bring the "Entertainment Capital of the World" and its couples to life. They offer stellar wedding photography services, too!


Technically based in Utah, destination wedding cinematographer Cydne Robinson is no stranger to Las Vegas and California, and she's happy to travel. Boasting a refined eye for love stories and another for scenery, she understands how important a location can be for videos, especially when it comes to weddings. After all, why choose somewhere as magnificent as Vegas without showing all it has to offer? Cydne's breathtaking films are full of longing. She uses faded, desaturated tones to invoke that feeling of nostalgia that takes us back to our happiest days. It's no wonder Cydne is among the most talented wedding videographers who services clients in Las Vegas.
Alongside their wedding films, the creative gang over at Gurson Inc offers a range of services for all kinds of scenarios. Featured in the Las Vegas Times and Los Angeles Times, they've worked with big brands like Apple and Yahoo, amongst many others. That being said, just because they're a jack of all trades doesn't mean they don't knock all of those trades out of the park. Their wedding films are cinematic and dramatic, employing strong, often recognizable scores to bring the subjects to life. The featured video we chose shows this off wonderfully, as it turns the act of getting dressed into the beginning of an epic saga.


4. Mario and Dani of Izzo Pro
Las Vegas wedding cinematographers Mario and Dani are as capable of capturing the longing look in a groom's eye as they are the excitement waiting at the end of the aisle. One of the first shots of theirs that captivated us was an overhead of the wedding venue. It's framed so perfectly that any still photographer would be envious. Mario is also a master of the gimbal and graciously shares some of his techniques over on Izzo Pro's Instagram. Among professional Las Vegas wedding videographers, Mario and Dani are the real deal, thoughtfully panning the camera and creating a jaw-dropping end result for their clients.


To say we're obsessed with Haley and Bryen's movies would be an understatement. So many wedding films choose that dreamy, ethereal quality that too often is mistakenly seen as needing no color at all. These are great in their own way, but Las Vegas in particular is full of an abundance of color, be it natural or man-made, that not capturing it would be criminal. Luckily, Haley and Bryen do capture it. From walls of graffiti to bright orange brick, rays of sunlight and the green of cacti, they've got it pegged. Indeed, the duo's films kind of make us want to get married ourselves just so they can shoot the big day.
Jessica and Corey Combs realized elopement videography was their calling when they were in the process of planning their own weddings. With Jessica as the artist and Corey as the editor and engineer, they've built a professional and beautiful business together. We'd sum up their style by saying, "More of this, please." They're fans of rich colors and delightful contrast, but never hesitate to change things up depending on the light or weather conditions in which the weddings are shot. Together, Jess and Corey produce stunning visuals that will be treasured for generations to come.


The dynamic team behind Memory Lane Video strives to take their couples on a trip down memory lane. Their movies are documentarian in nature, hinging on the connection between the couples and their wedding party. They routinely feature interviews with the attendees and the couples, overlaying clips of the wedding and reception (a format that used to be common in the days of VHS tapes — and who doesn't love nostalgia?). Memory Lane's films combine the best of both worlds, spotlighting the people involved and the venues so carefully chosen.


Filmmaker Kyle Leon presents his couples as the center of a larger world. Each video closes in on them from huge pans of not just the venue but Las Vegas at large. Kyle's camerawork ensures the whole world wraps around the video's subjects. Born and raised in Las Vegas, Kyle has an understanding of the mesmerizing landscape surrounding him and, with his cinematography, he aims to pay as much a tribute to the scereny as his couples. In addition, he picks out some of the best small moments of each wedding to include in the edit — those little moments we sometimes forget to cherish.


Mason Panos strives to create films that truly showcase couples as themselves. Through his painstaking work and attention to every little detail, Panos works to create heirloom footage that evokes the same raw emotions that couples felt back on their big days. From Panos: "We strive to take our couples on journeys that they can relive with each other, their kids, and their grandkids for the rest of their lives." Using color palettes perfectly tailored to each couple's aesthetic as well as in-depth sound design, Panos brings every moody, cinematic wedding film of his to vibrant, stirring life.
It's hard not to love Las Vegas. There's a reason it's one of the elopement capitals of the world. Simply being there is an exercise in adrenaline, and what better to have on your wedding day? Still, whether you're one for casinos or the surrounding majestic deserts, there are plenty of skilled Las Vegas wedding videographers to film it all.



Get together somewhere better
Book thousands of unique spaces directly from local hosts.
Explore Spaces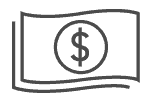 Share your space and start earning
Join thousands of hosts renting their space for meetings, events, and photo shoots.
List Your Space