11 Beautiful Micro Wedding Venues in NYC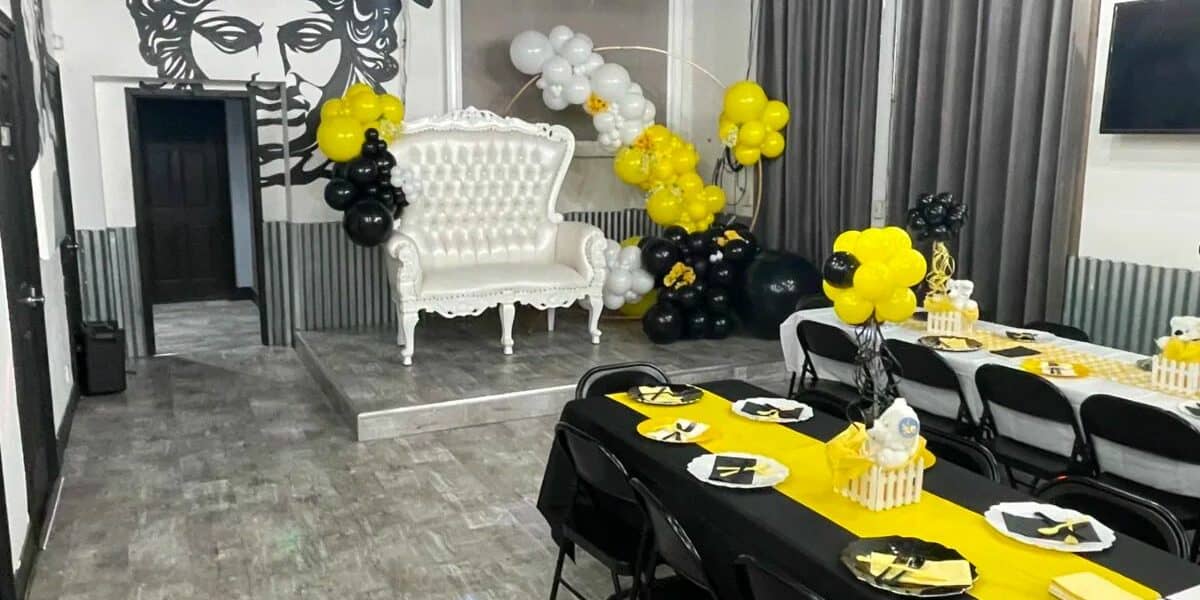 The intimate nature of a micro wedding not only comes with less stress but a Covid-safe up-and-coming trend. While the ceremony may be small, it gives way for a mighty venue and presentation. After all, 300 people would be difficult to orchestrate on a highrise balcony in Manhattan or on a boat sailing down the Hudson. Choosing the right venue is one of those challenges key to a beautiful execution of a wedding. In NYC, the myriad of options can be overwhelming. Breaking the multitude of locations down into themes, like a riverboat with a Financial District backdrop, eases that anxiety. So, let us meander down that wedding planning list and make deciding on a micro wedding venue in NYC a whole lot easier.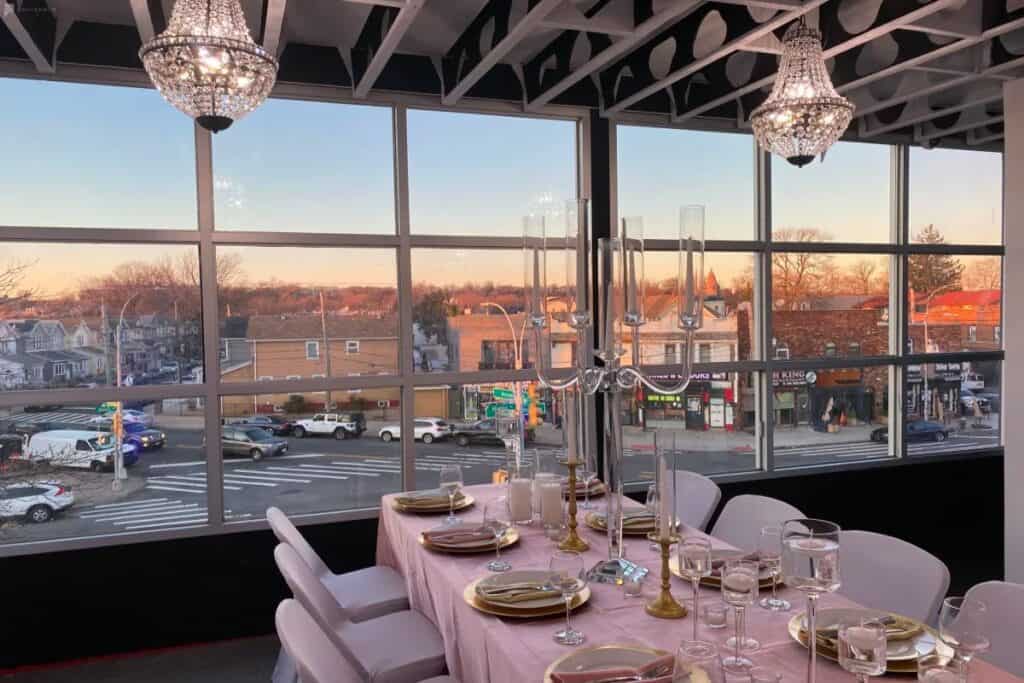 Commencing the list is a beautiful rooftop in the heart of Queens. With summer fast approaching and warm weather hitting Queens once again, a rooftop micro wedding in NYC might be the way to go. This large space can be transformed from a breathtaking ceremony to an enthralling reception. Working in that creativity and New York magic into the wedding will shine through, elevating spirits well beyond the height of the rooftop terrace. Book it here on Peerspace!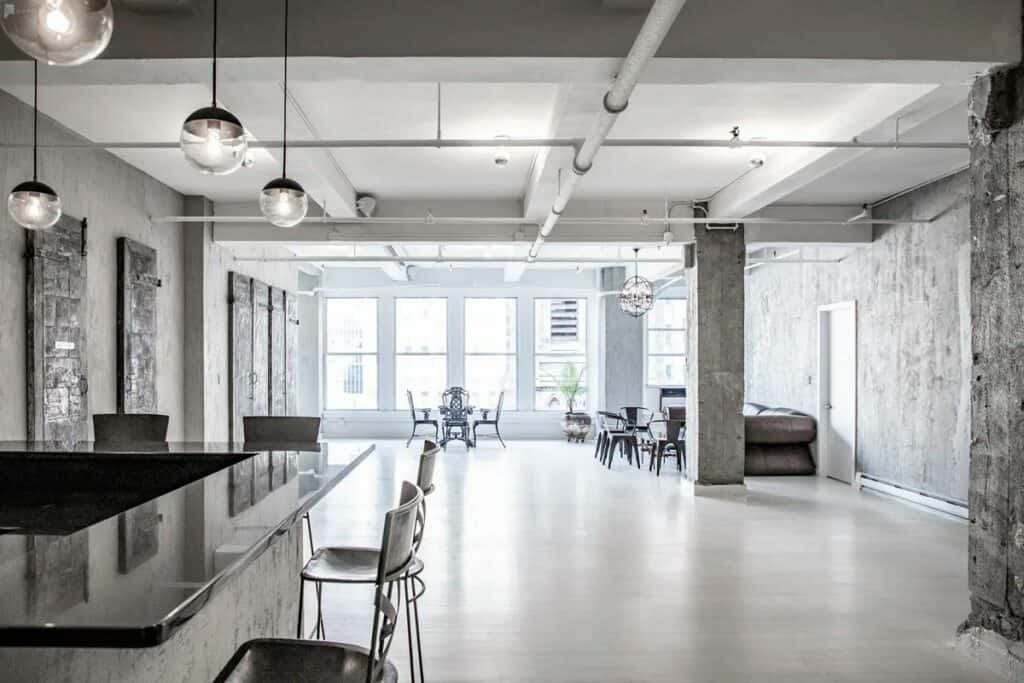 Situated in the heart of midtown Manhattan is a hidden expanse of luxury and class. This venue breathes refined quality with its spacious capacity for both ceremony and dining. Yet this venue keeps giving, with added terraces on either side, gifting guests with the option of ceremony location and unique photo opportunities. The marble features mixed with the gray pillar offer contemporary stylistic elements. All this amounts to injections of sophistication amongst artistic themes makes a prime micro wedding venue in NYC.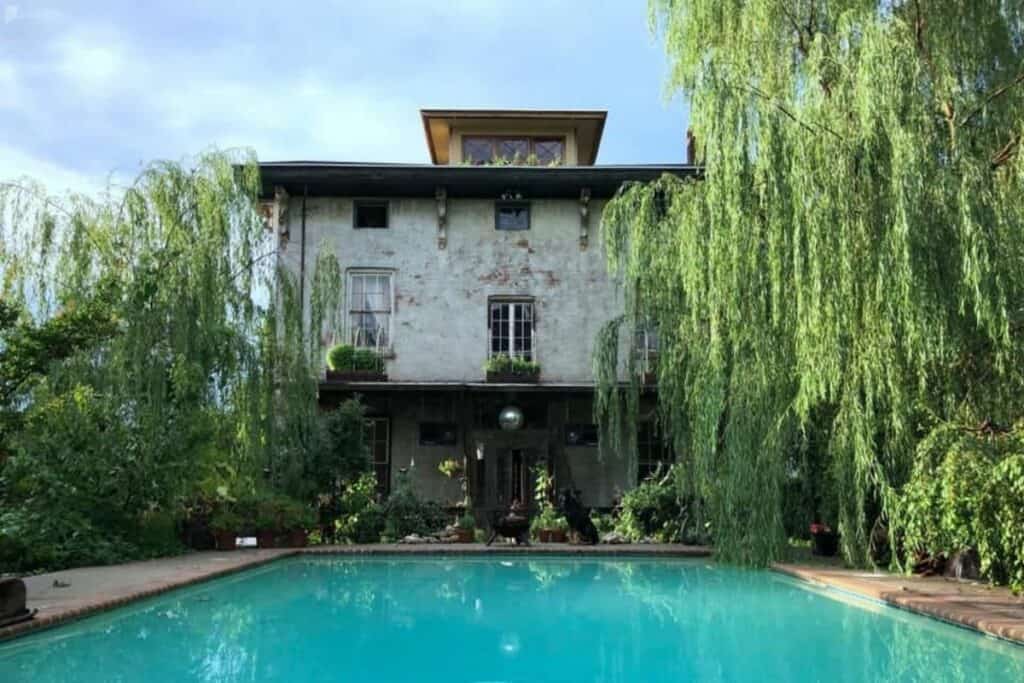 The magic of this NYC mansion is in its history. Built in 1853, this shabby chic textured, sculpture-filled mansion brings character to any wedding. The old rustic nature of these walls provides depth in the form of history. Grand circular dining tables reincarnate royalty to the occasion, making dining a refined art. From exposed brickwork in the living areas to the outdoor swimming pool, this palace has modernism woven into its refined history. Each floor carries new waves of unique design — some brimming with artwork and others with period furniture. A micro wedding here seems like another world compared to others. And you can book it right here.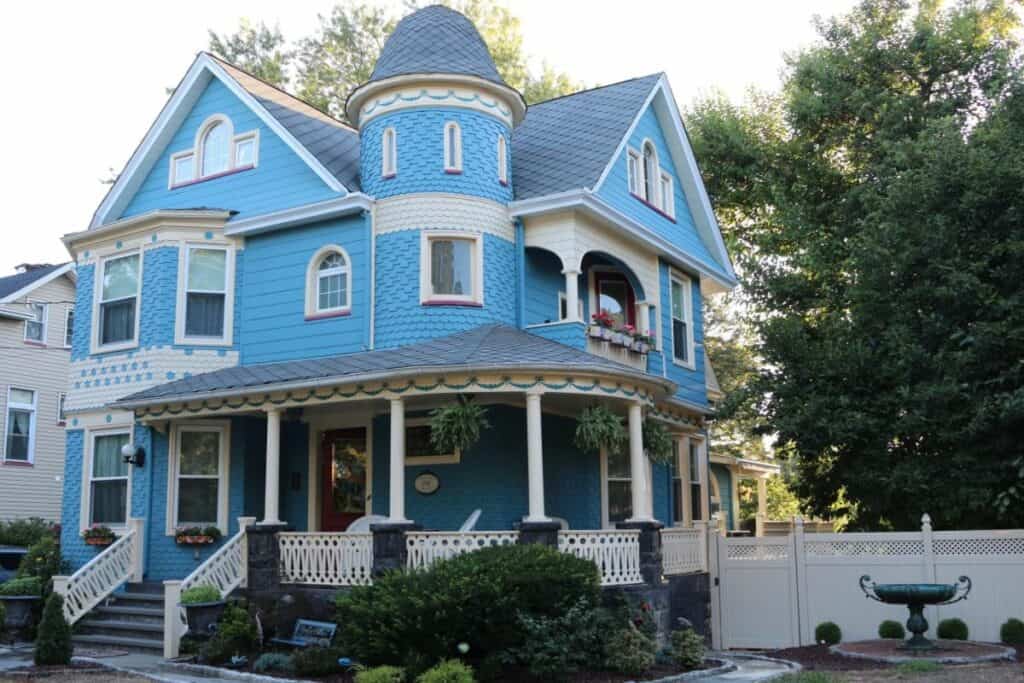 Another micro wedding venue in NYC goes back to Victorian Britain. This house sits large and modest in Bogota, New Jersey, a 20-minute drive from the heart of midtown Manhattan. The impressiveness of the bright blue house extends to its modern interior. Although all of that is overshadowed by the rear of the house and the subsequent garden. Teaming with an abundant mixture of flowery plant life, the garden emits a peaceful amenity. The summery garden transcends the hustle and bustle of NYC, with the pinnacle of beauty situated at the center with the archway feature. The tranquil beauty of this venue will squash any stress of planning a micro wedding in NYC. Book it on Peerspace.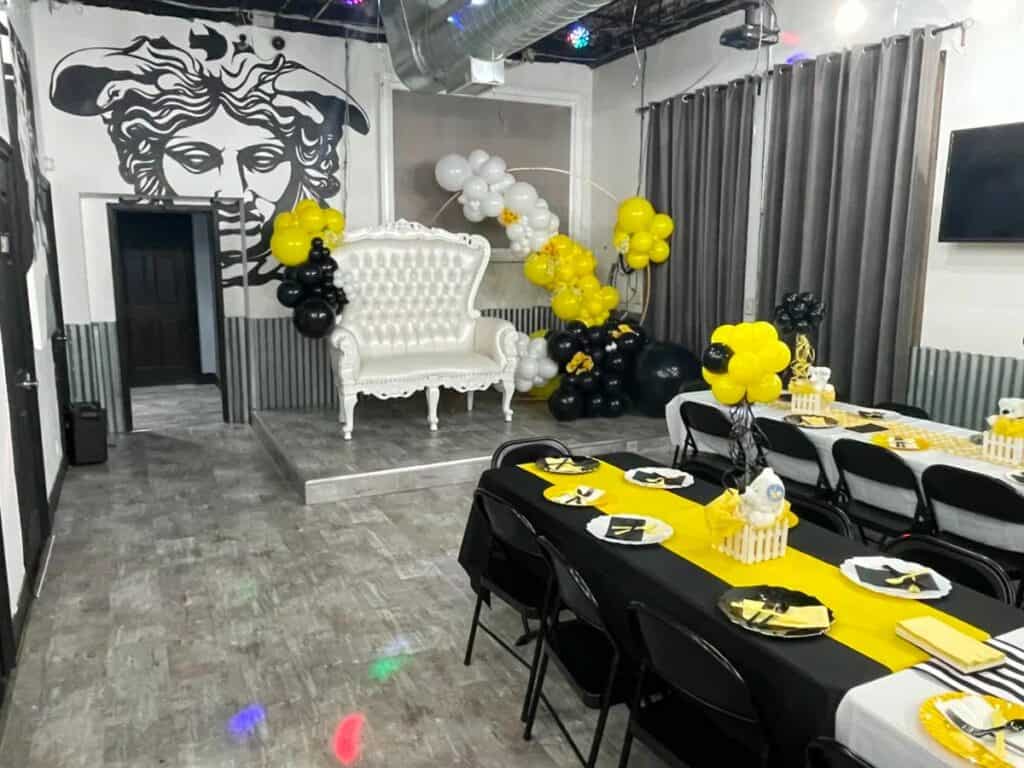 Now something for the party-goers who need a micro wedding venue in NYC. This stylish dance-themed venue offers a flexible space for such a micro wedding venue in New York City. The modern artistic features alongside the classical furniture give a unique character to space. Accompanied with chic designs and a double chair representative of the marriage throne, this unique space offers a contemporary take of micro weddings in NYC. And you can book it here on Peerspace!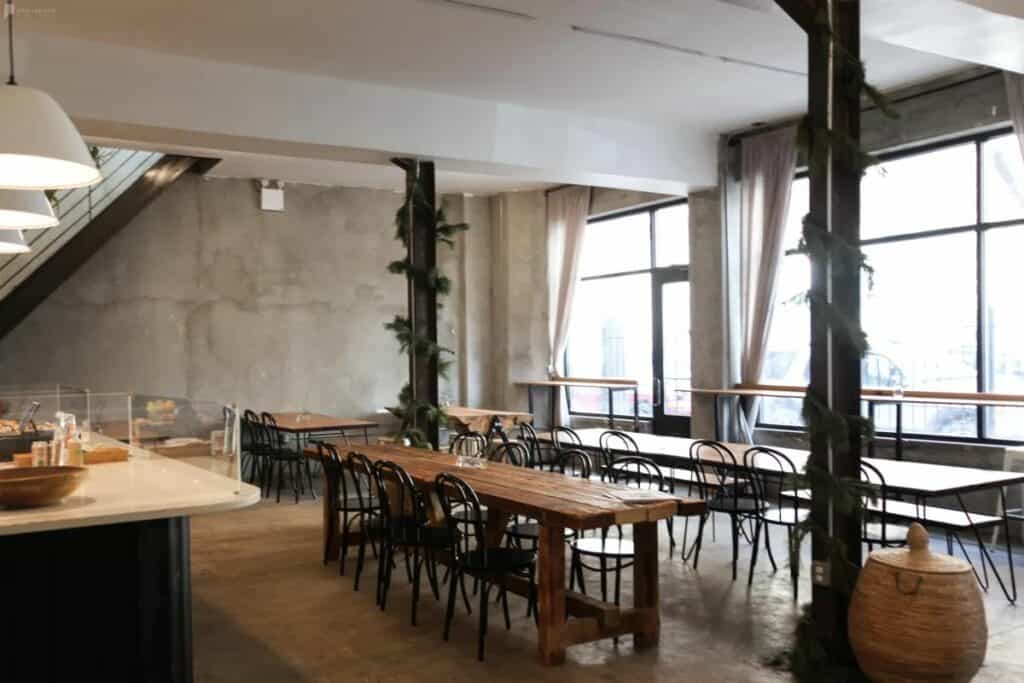 Catering can always be a hassle to plan on the day of the wedding. But, a venue that provides in-house catering with locally sourced cuisine solves that. Couple that with the peace of mind of a uniquely relaxing rooftop terrace, and the ceremony will be cozy, and the food will be delicious. With interior artwork and wooden features scattered around the walls and furniture, the inside is just as warming as the summer sun beating atop the rooftop garden. And don't forget about that beautifully woven ivy-covered archway on the terrace. Perfect for that ceremonial reading of the vows. Learn more on Peerspace.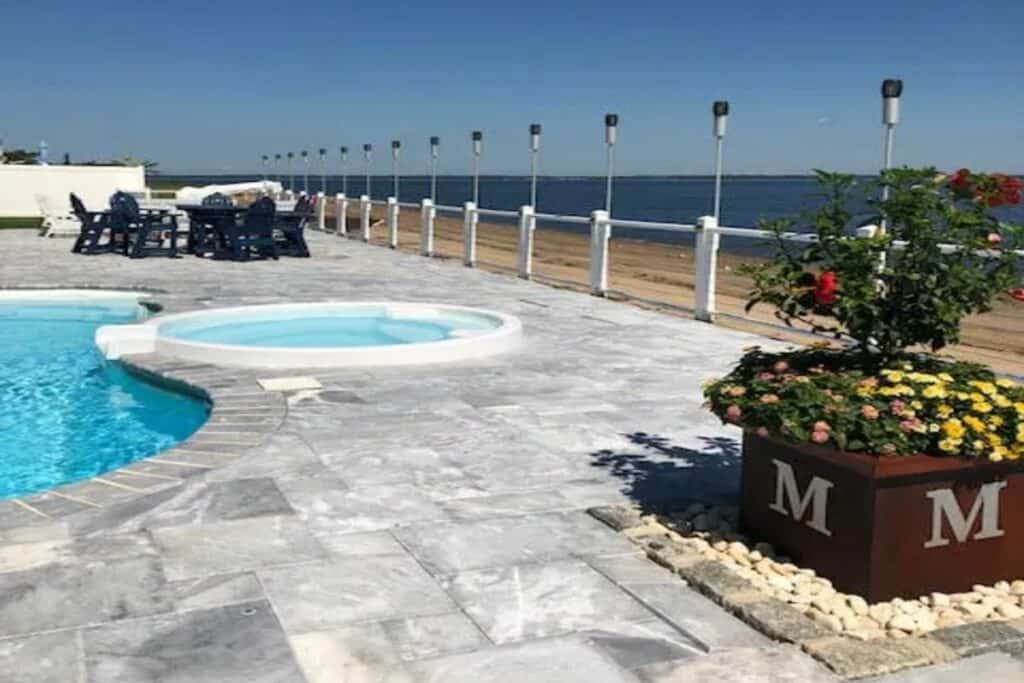 Where to begin. Maybe it is best to start by admiring the modern beauty in the mansion's architecture as you stroll towards a secluded beach. Or maybe the heated pool and private patio is more appealing. Either way, this venue packs a seriously luxurious punch. Internally, the walls are spirited with contemporary paintings and artwork, generating stunning views as a backdrop to the ceremony. Exuberance and existential indulgence perforate each corner of this property. Learn more and book it here.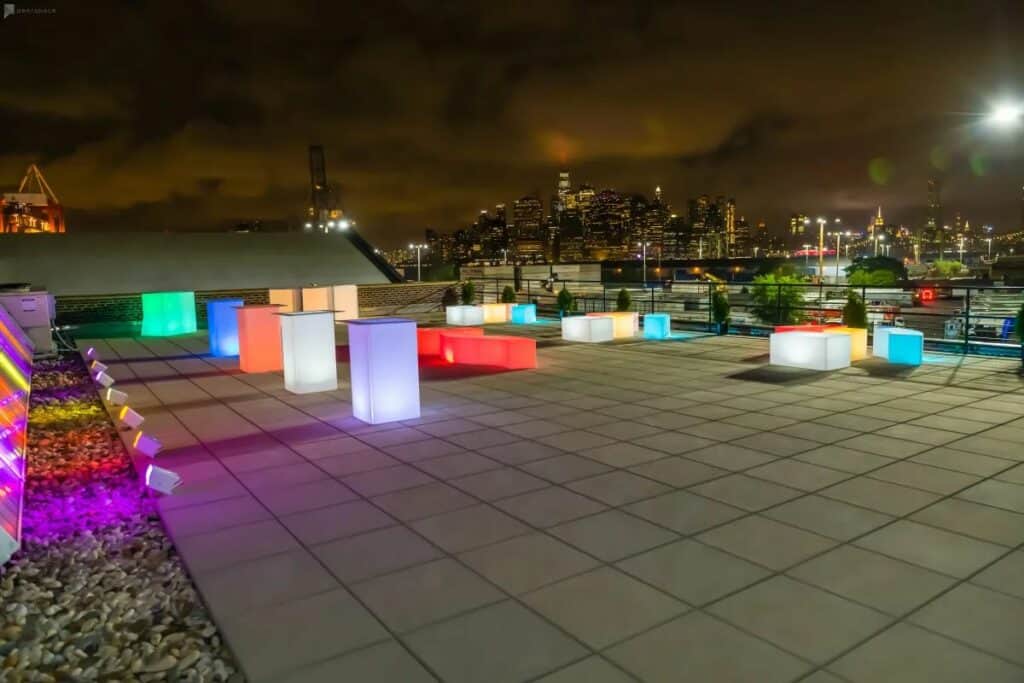 Bringing vibrant neon color to the star-lit Brooklyn skyline, this rooftop terrace is an exquisite summer location for a micro wedding in NYC. The clean openness provides flexibility when creating the scene of that special day. Multiple boxes and artistic lighting features provide a unique character for the reception party. And whether it be a moonlit night or a summer's day, the rooftop is a gift for any wedding photographer with that Brooklyn backdrop.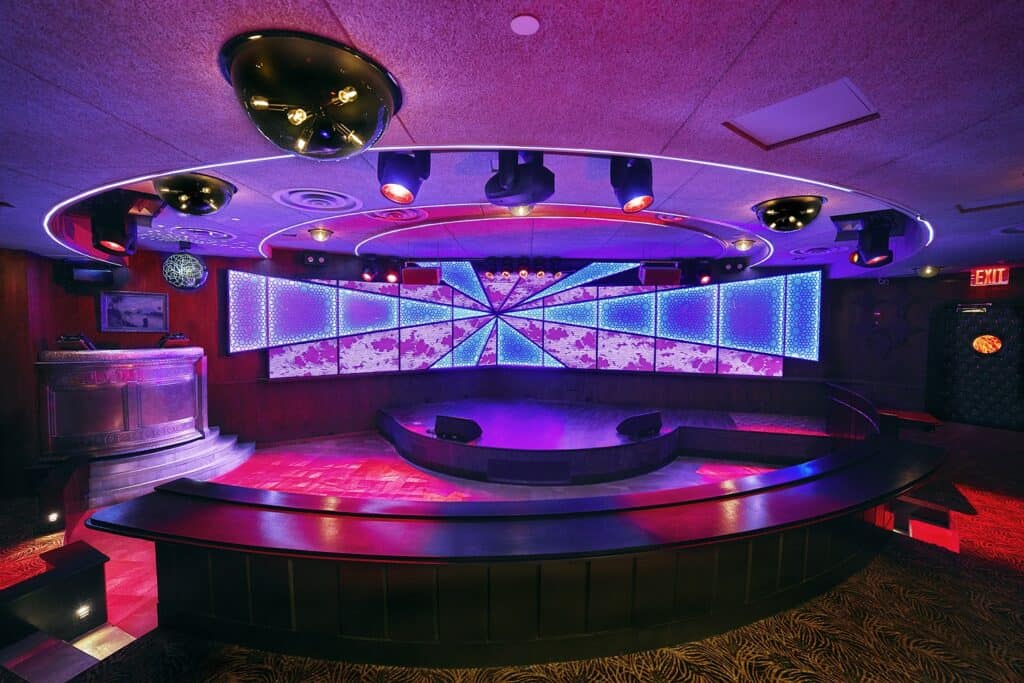 A restaurant might not be the first choice for many. However, a restaurant with impeccable style, bar and stage areas with vibrant dancy styling, and a dining area filled with leather banquette seating; all portray versatility and exquisite design. The unique rooftop terrace is semi-open, perfect for a summer micro wedding in NYC. The terrace transforms in the evening from vibrant to exotic tranquility. While below, the wooden panel surrounding the staging area reflects neon into the eyes of each guest breaking in down on the dancefloor. All taking part after a refined banquette in those leather seats, of course. You can book it here.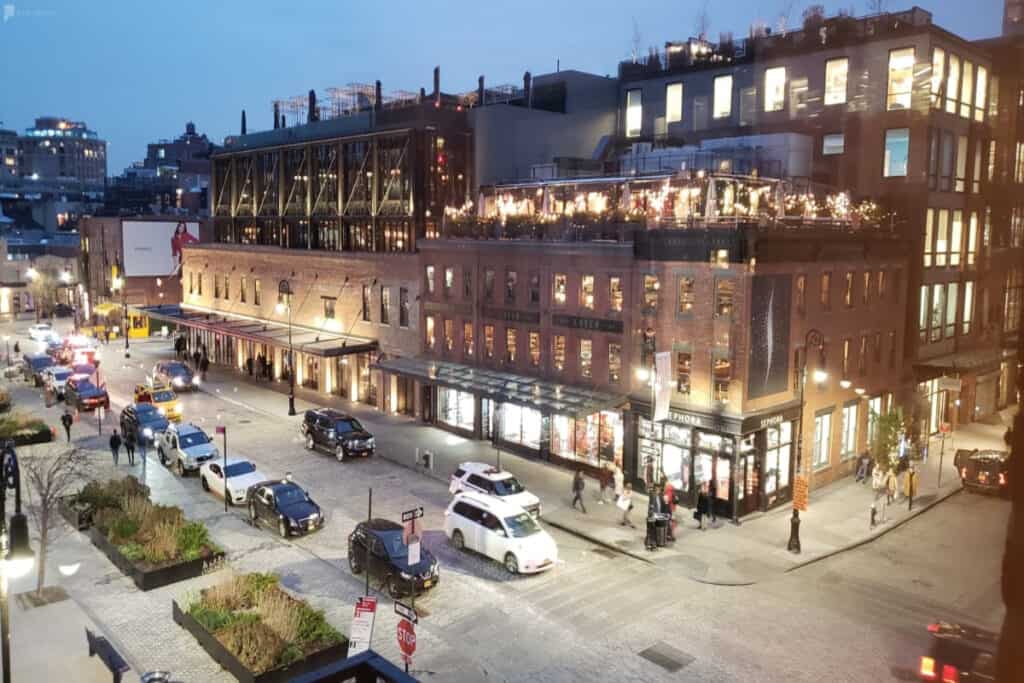 Sitting on the iconic Cobblestone Corner, this spacious loft space provides modernistic unique tastes to a micro wedding in NYC. The warm lighting in the interior generates a profoundly cozy, relaxed, upper-class atmosphere to the venue. During the day, this space is brimming with natural light from wraparound windows. Features like the bar provide the essence of something special when walking around this venue. The expanse and multiple rooms reward flexibility in the design and layout of the ceremony, with a grand hardwood dining table for afterward. This space captures the uniqueness of Manhattan and projects this into the internal styling and artwork. Book this captivating micro wedding venue on Peerspace.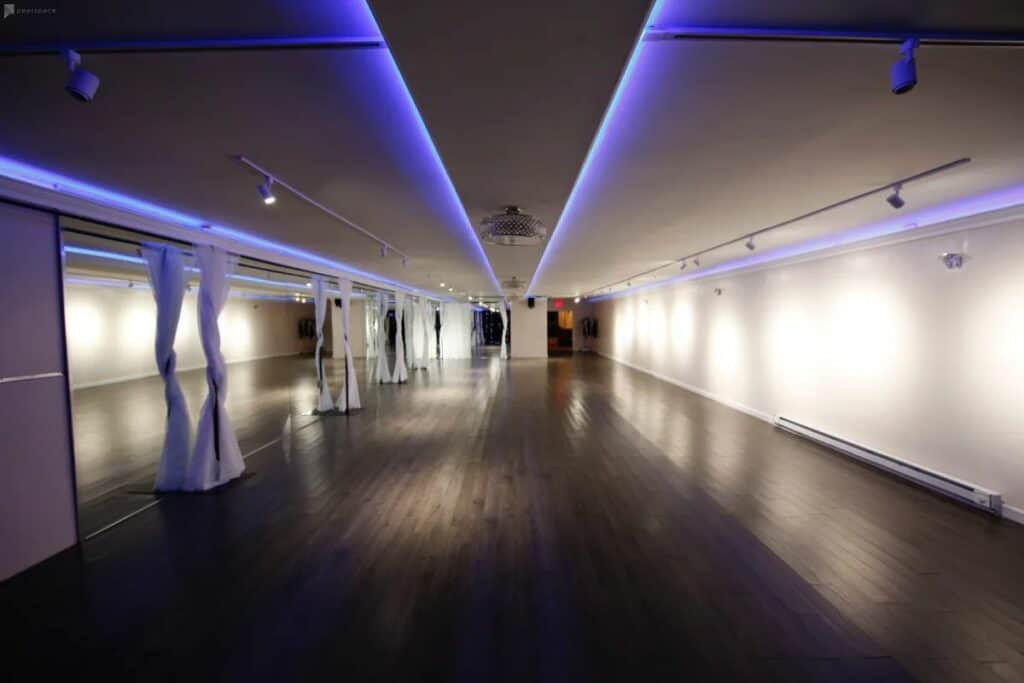 Rounding out the list is a venue with multiple rooms and one flawlessly unique theme. Mood light illuminates throughout the building, enabling each space to have a changing character dependant on the lighting. Perfect for cultivating a refined, well-lit white wedding. Yet, equally captivating when filling the space with red and purple royal colors for the after-party. The versatility and adaptability of this space provide a level of experience unlike no other in NYC. Learn more on Peerspace.

Get together somewhere better
Book thousands of unique spaces directly from local hosts.
Explore Spaces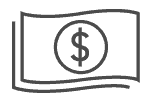 Share your space and start earning
Join thousands of hosts renting their space for meetings, events, and photo shoots.
List Your Space