11 Instagram Photoshoot Ideas in Los Angeles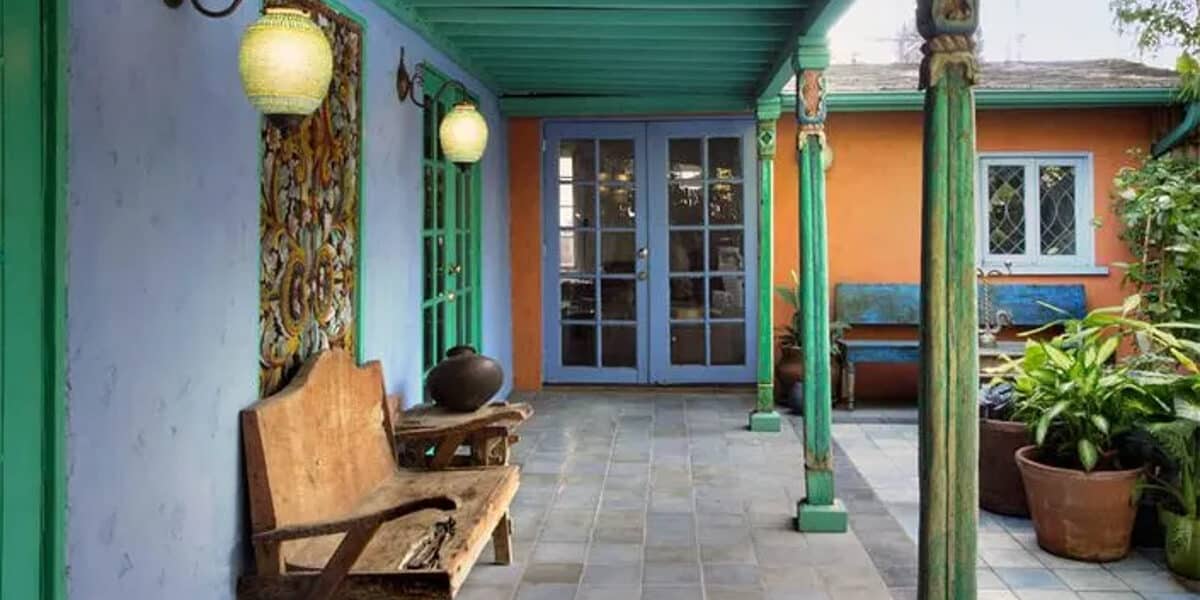 Need a few killer Instagram photoshoot ideas in Los Angeles? Then you've come to the right place since that's precisely what we share with you ahead! Los Angeles is an Instagrammer's paradise ⁠— with beaches, mountains, and city landscapes encompassing one extraordinary city. The City of Angels is known for extravagance, as well as a cool art scene where new murals are popping up on buildings from Redondo Beach to Pasadena and everywhere in between.
Discover an uncommon Instagram photoshoot idea in Los Angeles by renting a private venue. Peerspace features numerous venues that range from rooftop lounges in DTLA to boho beach houses in Malibu. Here are some of our top picks for Instagram photoshoot ideas in Los Angeles.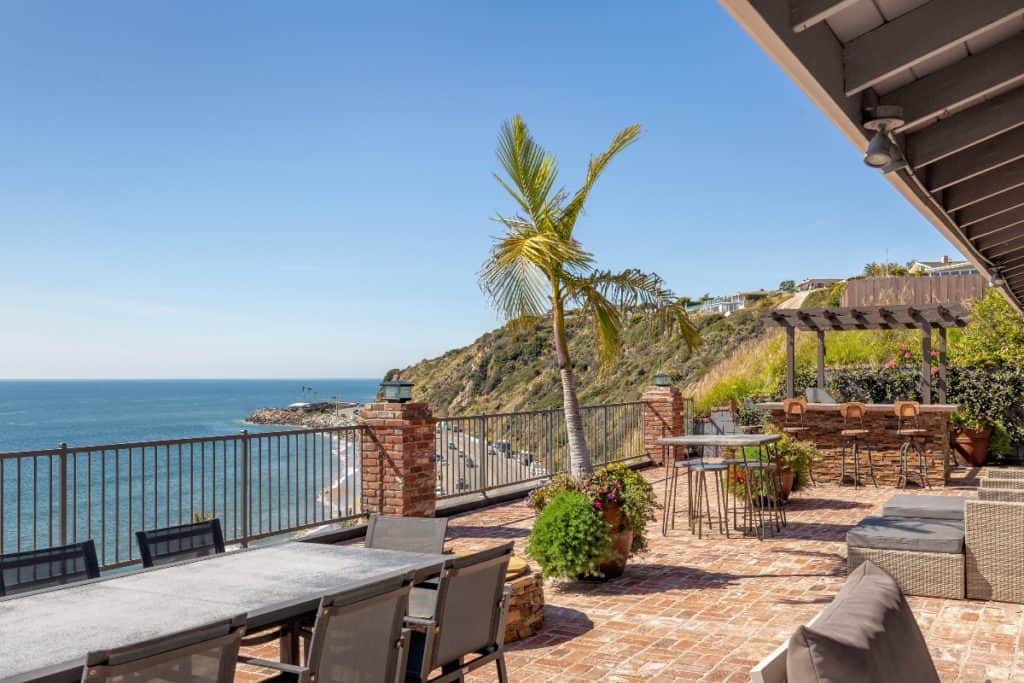 On the coast of Malibu, you'll find this retreat that boasts panoramic ocean views and classic beach vibes. Able to accommodate up to 40 people, the space includes a large brick patio and plenty of natural light inside with large windows. Plus, there is easy access to the property from the Pacific Coast Highway, and street parking is easily available. 
You and your crew can even utilize the outdoor grills and enjoy the gorgeous ocean views after a day's work.
2. A vintage car garage in the North Hollywood Arts District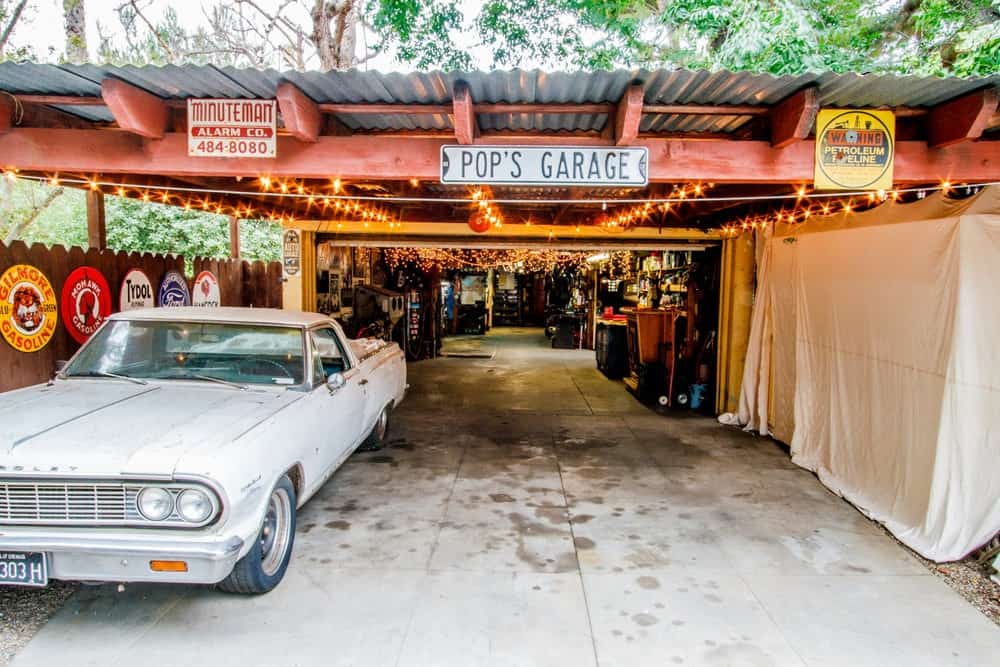 Take your Instagram photoshoot ideas in Los Angeles to the next level at this vintage car garage in the North Hollywood arts district. Built in 1935 by a well-known early steam car collector, the time machine garage includes all of the old tools and machinery in the garage ⁠— providing a full range of period props and backgrounds for a vintage speed shop/Americana-themed photoshoot or film project.
One of the best parts about using Peerspace for venue rentals is that you can read reviews from past users by booking a space. And this venue has dozens of five-star reviews! Here is just one example: "This location was amazing and David was so easy and accommodating to work with. Very much appreciated the tour of the location and the history behind it. Wonderful place to shoot and will definitely book again!"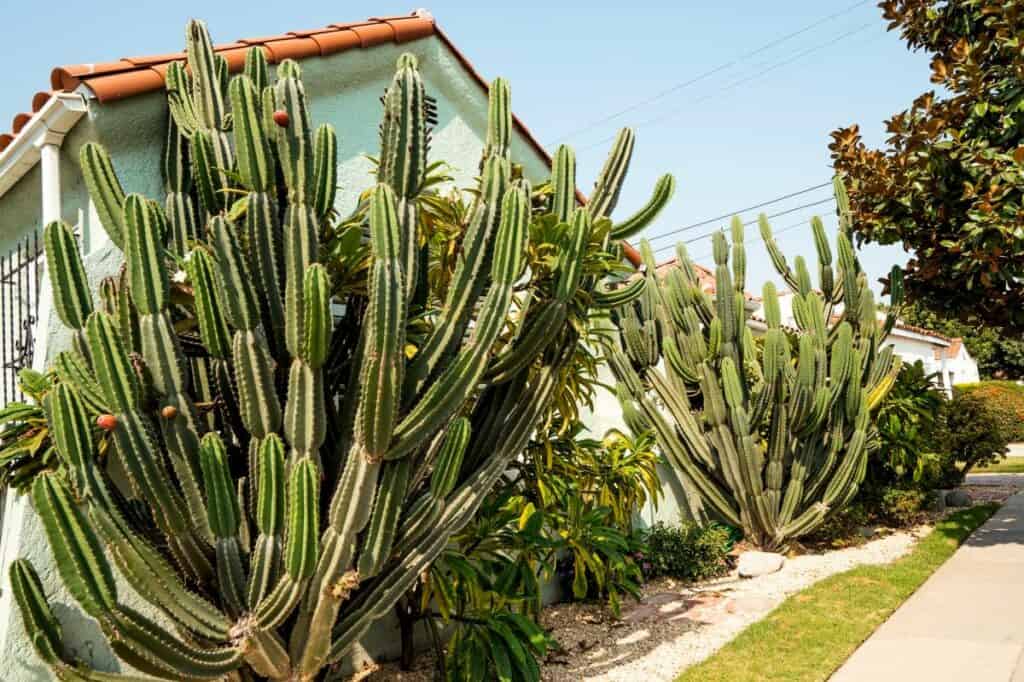 "This space is EXACTLY as the photos show. The chairs, small vases and hammock made our photoshoot so easy! Every look was so unique in each corner of the backyard. It's honestly one of the best spaces on Peerspace! And Judy and Andre were so friendly and helpful! You should definitely book your next project here."
Above is one review that helps those looking for Instagram photoshoot ideas in Los Angeles know exactly what they're getting. This cactus garden in Jefferson Park, Los Angeles, includes the use of the charming house ⁠— decorated with hardwood floors and large windows. In the garden, you'll discover a variety of cacti and flowering plants. Not to mention the string lights and beautiful furnishings that make this space extra special, no matter the time of day.
Working with indoor lighting these days? Then you need to see our indoor photoshoot locations in Los Angeles next!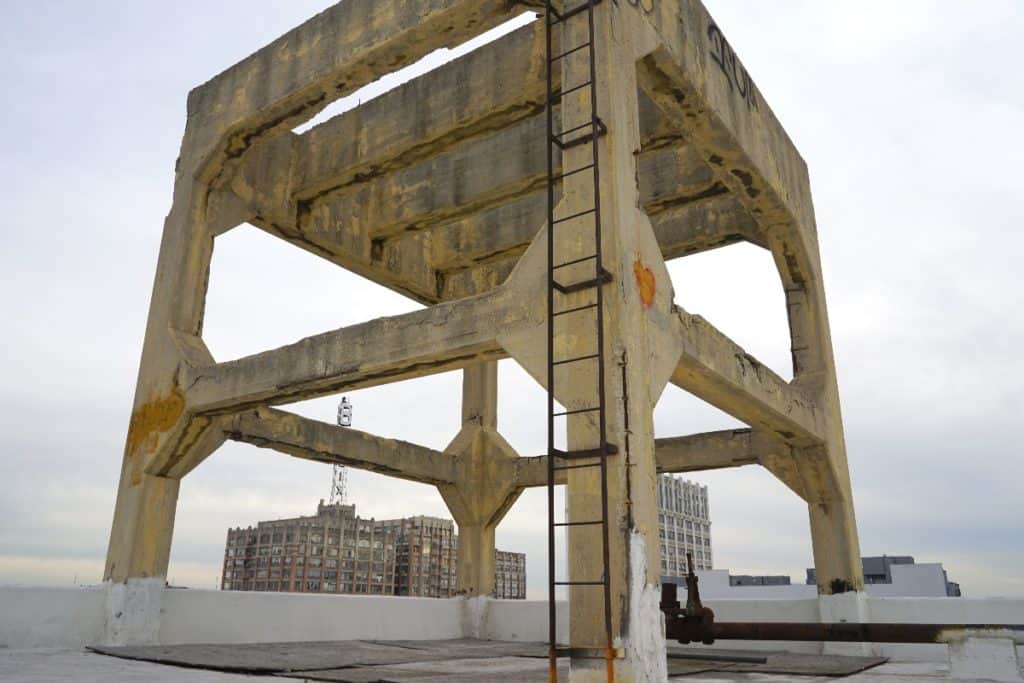 Located in the heart of DTLA, this Instagram-ready rooftop has been recently renovated and painted all white. It offers you 360-degree views of Los Angeles from its industrial blank-slate roof space. The proximity to the fashion district and many local murals makes this one of our favorite Instagram photoshoot ideas in Los Angeles.
In the words of a Peerspace reviewer: "Loved the cleanliness of the roof and the access to a private restroom for outfit changes. Also all the different angles and places on the roof we were able to utilize and we really enjoyed this creative space, thank you and we will be returning for for future shoots."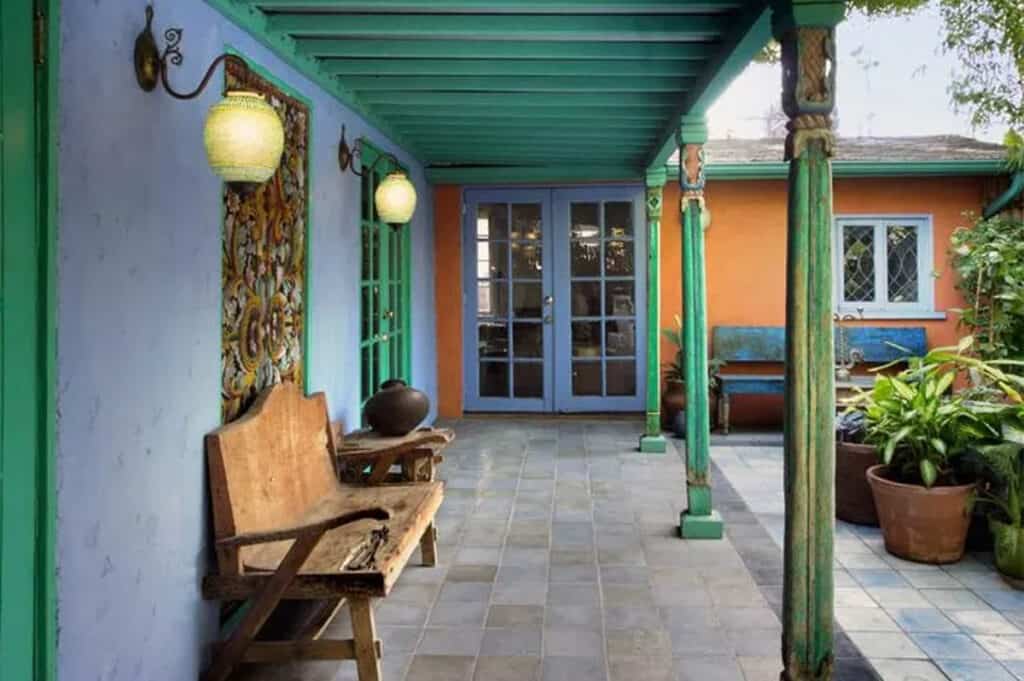 We adore this dreamy, color-laden home in the Hollywood Hills and think it's one of the best Instagram photoshoot ideas in Los Angeles! It's a 1920s home filled with global antiquities that give it an exotic and mysterious ambiance. While here, you'll also need to check out the super lush, Bali-inspired backyard. Browse the photos on Peerspace, and you'll see famous editorials and celebrities have happily utilized this space, too!
A model who utilized this space for a shoot shares: "Yvonne, the location, and the energy of the home were so lovely! It truly was an exotic gem in the heart of LA! Yvonne was so easy to work with and so accommodating. If you are looking at a place to book, this is it! Hope to use the location again!"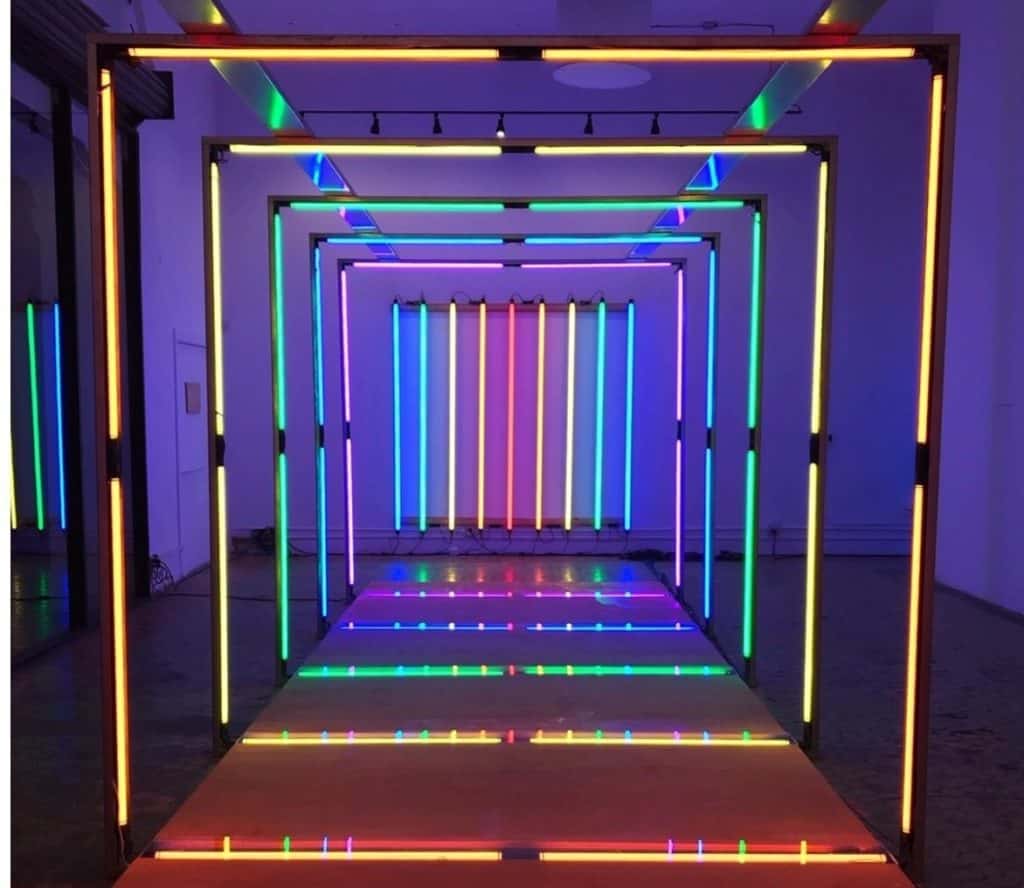 This playfully interactive art exhibit includes 15 unique rooms created by a leading contemporary artist. Rent the entire space, or just specific rooms  ⁠— depending on how many different backdrops and looks you need for your photoshoot. The art and the rooms will change regularly, so come back for new feed-worthy exhibits.
You can check directly on Peerspace for prices and availability for thousands of incredible Instagram photoshoot ideas in Los Angeles. Plus, you can filter by amenities, size, price, or special features ⁠— like access to a popular museum!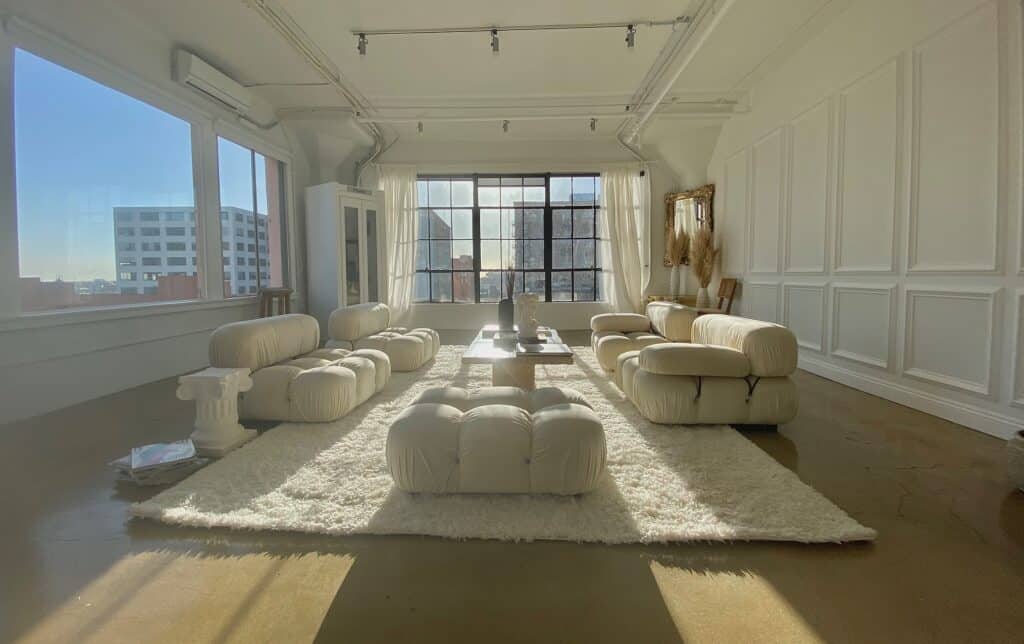 Feel luxurious in this beautiful 1,250-square-foot space with high ceilings and massive west-facing windows that let in gorgeous natural light. The space was curated by a designer and features an all-white color scheme. Add in the luxuriously minimalist furnishings, and you're bound to have a regal, Insta-loving photoshoot.
An actor who booked this space for a photoshoot shared the following Peerspace review: "WONDERFUL SPACE TO GET A LOT OF GREAT SHOTS! Grateful to Anthony's communication and communication. Especially how he was able to accommodate me last minute. A++ Location with A++ Hosting!"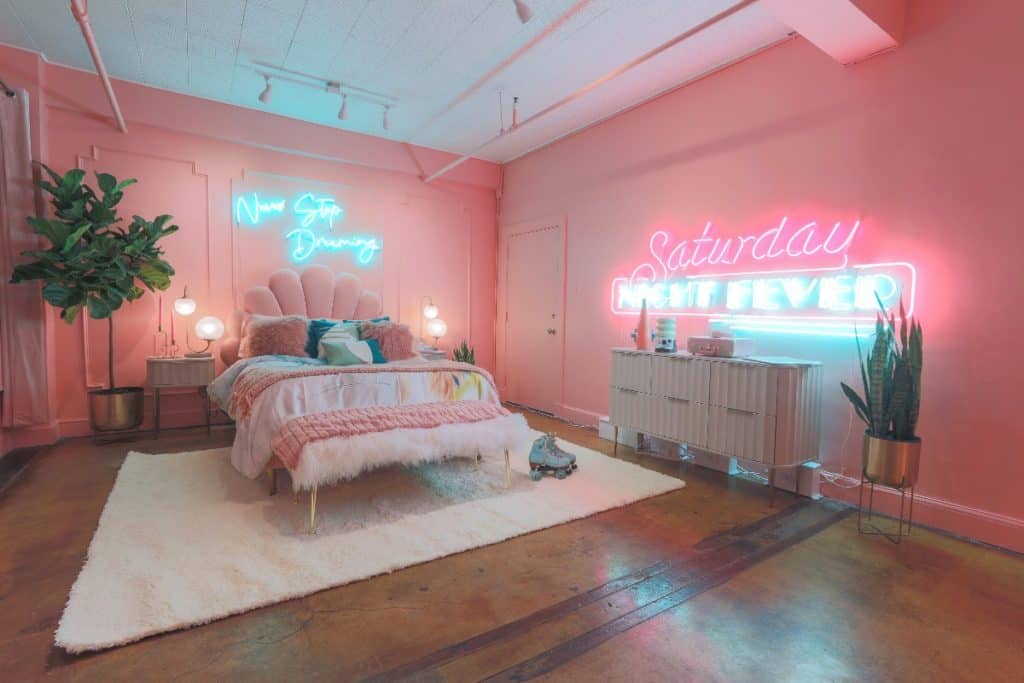 If you're thinking pink when it comes to your Instagram photoshoot ideas in Los Angeles, then you have to check this place out! This neon pink loft in downtown Los Angeles is located in the same building as The Last Bookstore. Strike a pose in the bathtub, on the unique furniture, or next to any of the other one-of-a-kind decor.
Little wonder it also has more than 1,000 glowing reviews! Here is just one that illustrates this venue's amazingness: "What a unique space! This studio has two rooms, which allows for a wide variety of shots and angles. Very clean as well. Can't wait to book one of their other studios!"
Here are more great places to take pictures in Los Angeles!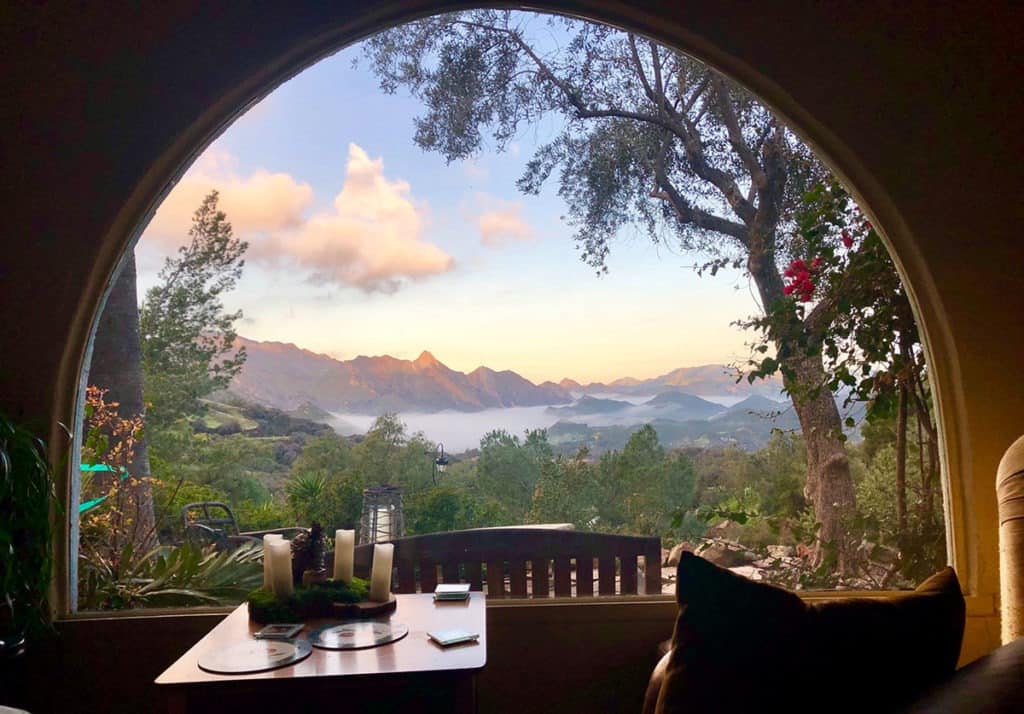 Head to the old town road of this 30-acre horse ranch in Malibu Canyon. You'll have access to a walk-in saltwater pool, a 2,700-square-foot production house, and porches overlooking the large private garden and sweeping mountains. The downstairs interior of the main hacienda-style ranch house is an additional cost. However, there should be plenty of areas to get your perfect shot. Reach out directly to the host if you have any questions about the space before booking! 
As a Peerspace user shared in their review: "Beautiful location! Even better in person. Amazing and accommodating host. Great communication and super helpful. Would def recommend and book again. ❤️ Thank you Suze & Lucy."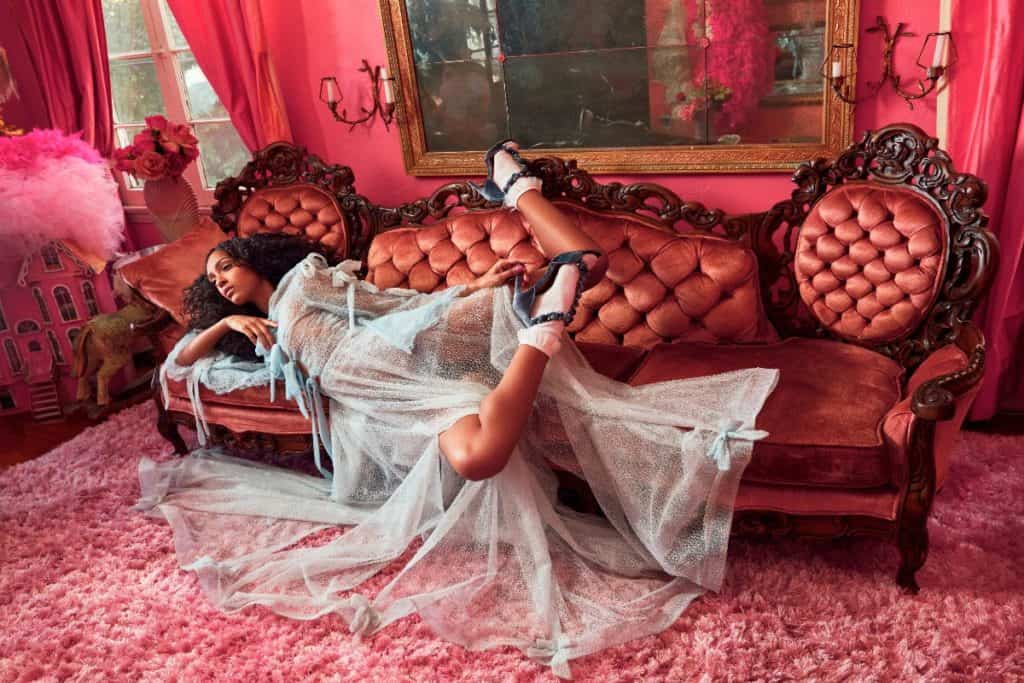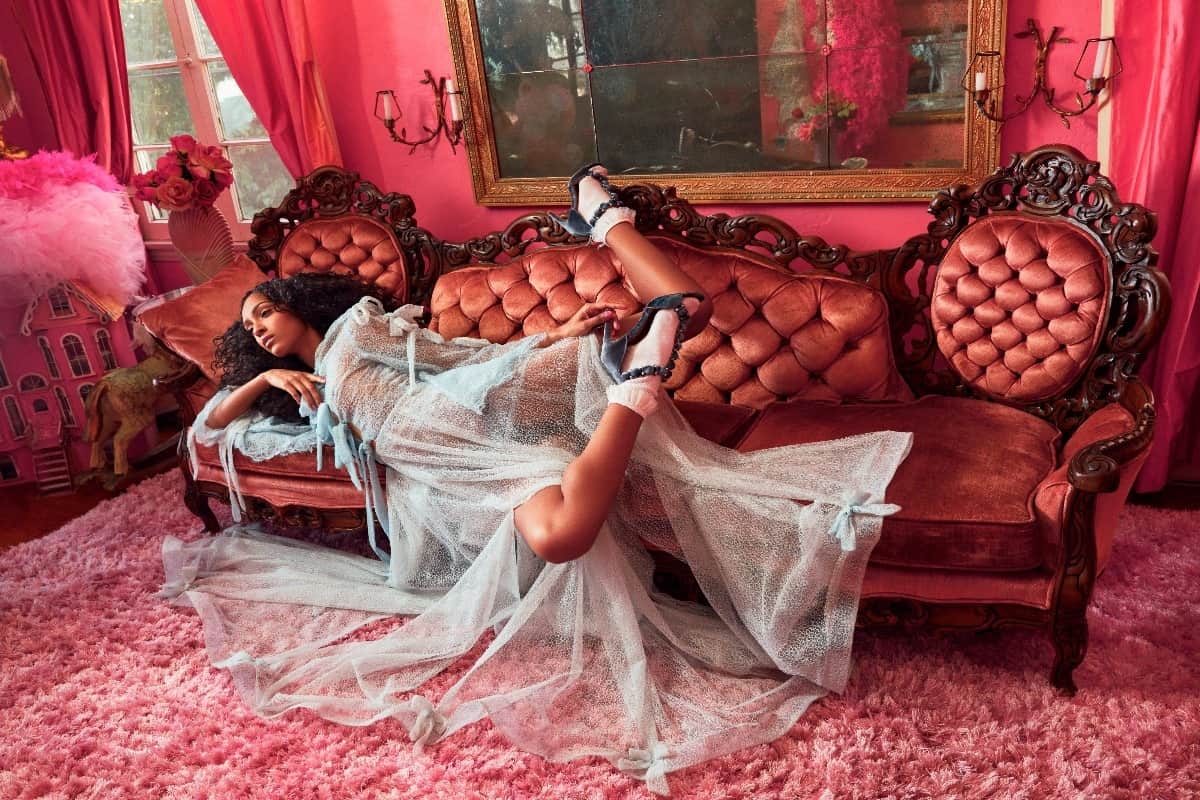 Props, costumes, and artwork — this venue has it all! Show off your fun, quirky side with a vintage phone, oversized stuffed animal, bunny ears, or dozens of other unique props. The seven themed rooms in this apartment are truly a photoshoot dream. The "dollhouse" comes with a wardrobe rack, space for hair & makeup, as well as music speakers, and help from the host with any styling needs or additional requests.
"This space completely exceeded all my expectations!" Shares a musician who booked time here, "Carol was so helpful and available for whatever we needed, and the space had so much room to play and so many options it was an absolute dream. Do yourself a favor and shoot here."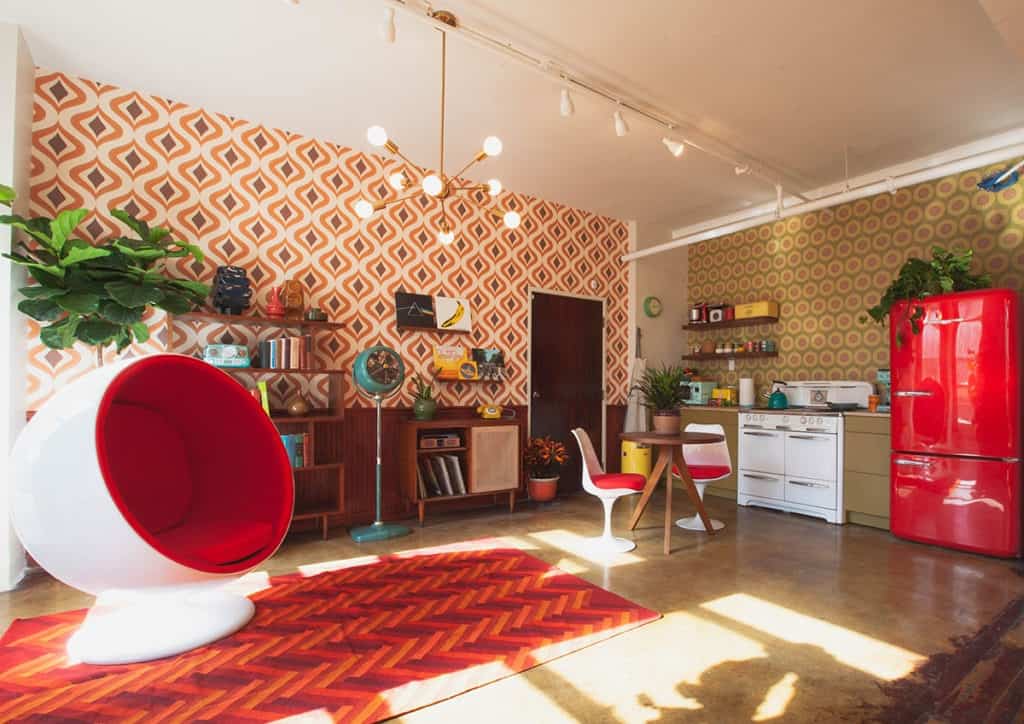 Retro wallpaper and groovy furniture make this loft in downtown Los Angeles one of our favorite Instagram photoshoot ideas in LA. Some of your favorite Instagrammers have used this space for fresh content — why not do the same?
And, of course, there are plenty of Peerspace reviewers who can back up what we say! Here is one quick example: "Great location with plenty of room to work with. Lovely lighting and decor. Overall an amazing place. Would love to shoot here again. Thank you for the opportunity to capture magic <3"
Instagram photoshoot ideas in Los Angeles: conclusion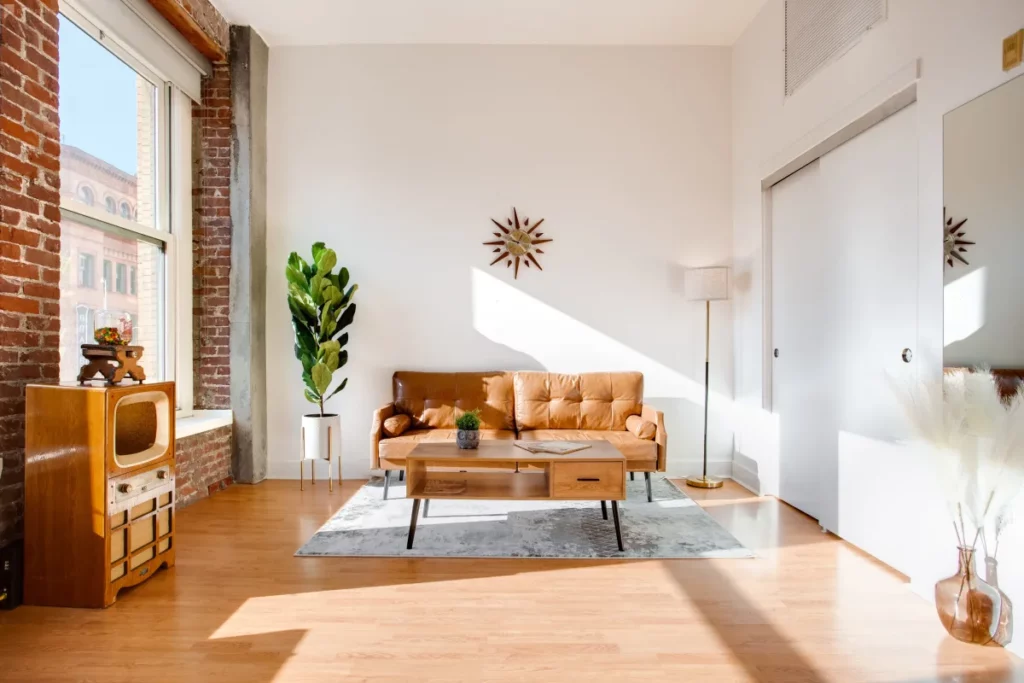 As you can see, Peerspace is your passport for countless amazing Instagram photoshoot ideas in Los Angeles. And as the largest online marketplace for hourly venue rentals, we're in cities across the globe. No matter where you roam, keep your eye on Peerspace for all the new and thrilling spaces that will ignite your feed.

Get together somewhere better
Book thousands of unique spaces directly from local hosts.
Explore Spaces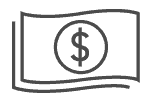 Share your space and start earning
Join thousands of hosts renting their space for meetings, events, and photo shoots.
List Your Space