11 Indoor Photoshoot Locations in Los Angeles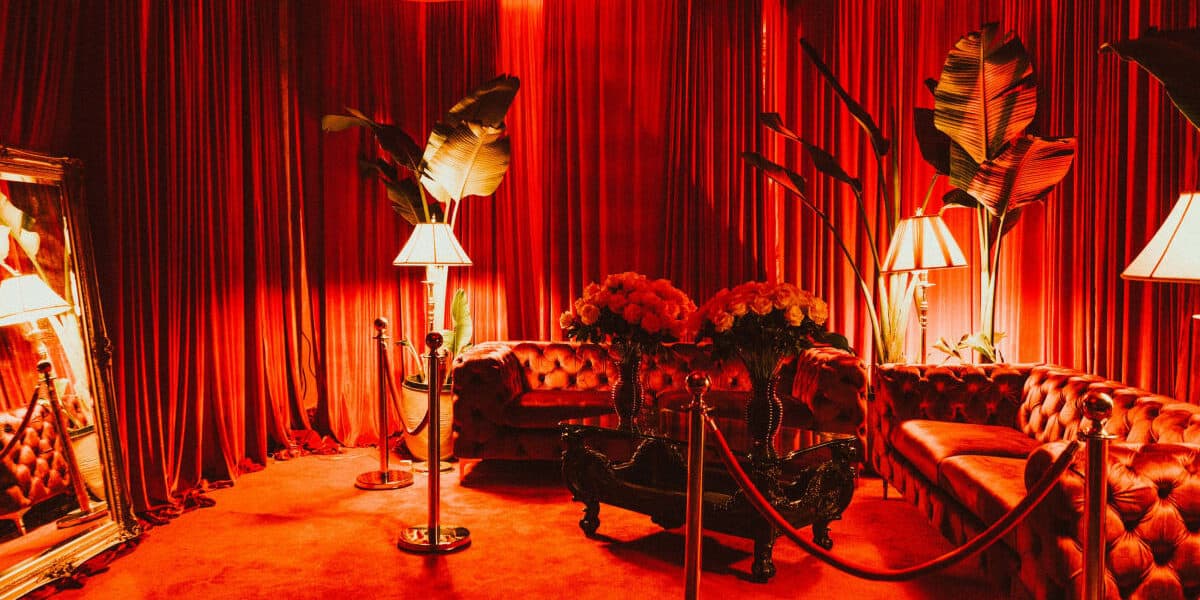 Should you find yourself in need of indoor photoshoot locations in Los Angeles, consider yourself lucky. There is no shortage of zany, posh, unusual, and generally special places to take amazing pictures throughout the city.
Peerspace is the number-one online marketplace to rent interesting spaces in hundreds of cities around the world. Each listing presents high-quality photos so you can see the space beforehand. There are details of all the available amenities and real-life reviews from others who have used the space. You get to communicate directly with the space's host. If the site doesn't have exactly what you need to execute your photoshoot, you can use Peerspace's Concierge team for catering, furniture, A/V rentals, and much more.
The process of conducting an indoor photoshoot in L.A. should be fun and stress-free. Here are 11 amazing indoor photoshoot locations in Los Angeles to get you inspired and excited.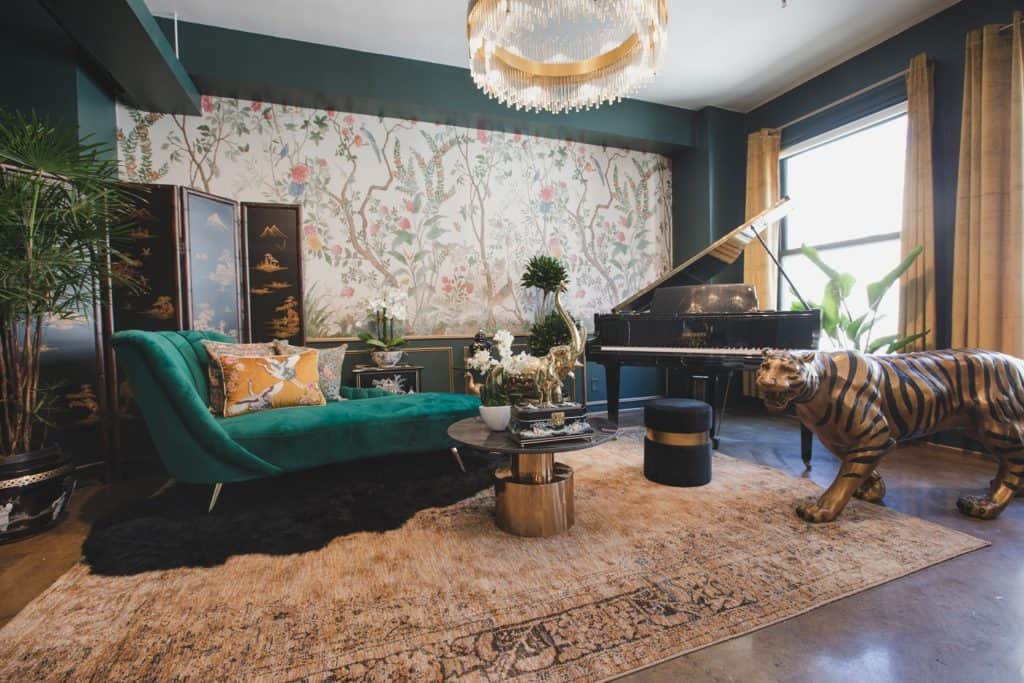 So very Los Angeles. This downtown loft jungle studio is brimming with props so you can orchestrate your dream indoor photoshoot. One side of the jungley space is comprised of windows, so imagine the light as it trickles down onto the realistic gold tiger or the mostly tuned piano. Wild textures and colorful furniture make this spot conducive to taking pics for Instagram or doing a small fashion shoot. This Peerspace bookable location would also make a great spot to shoot a DJ's album cover. Just a thought.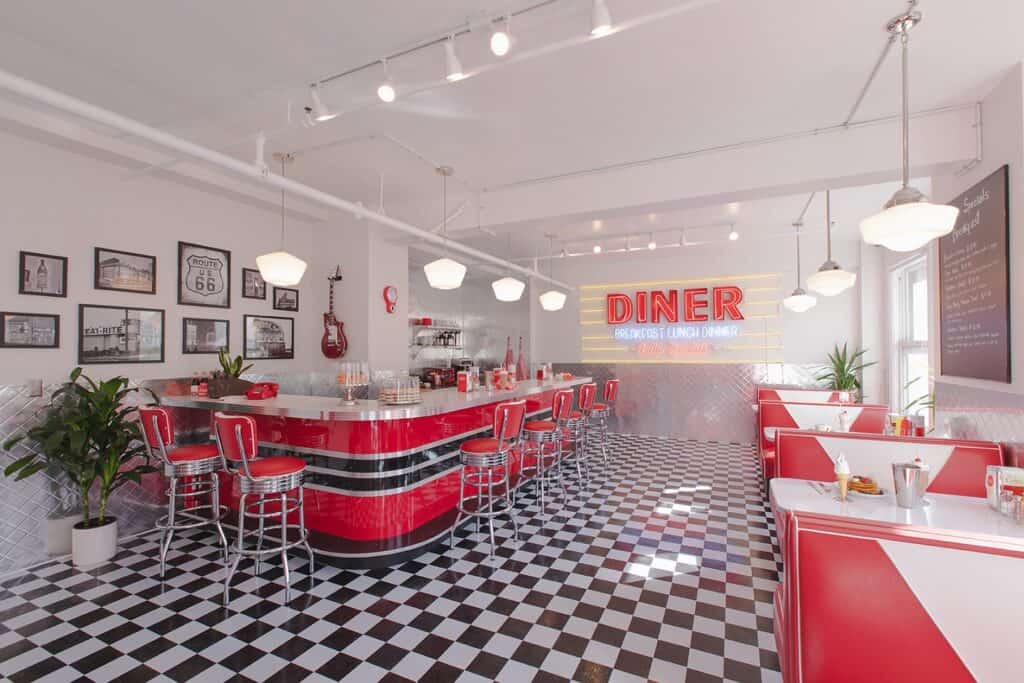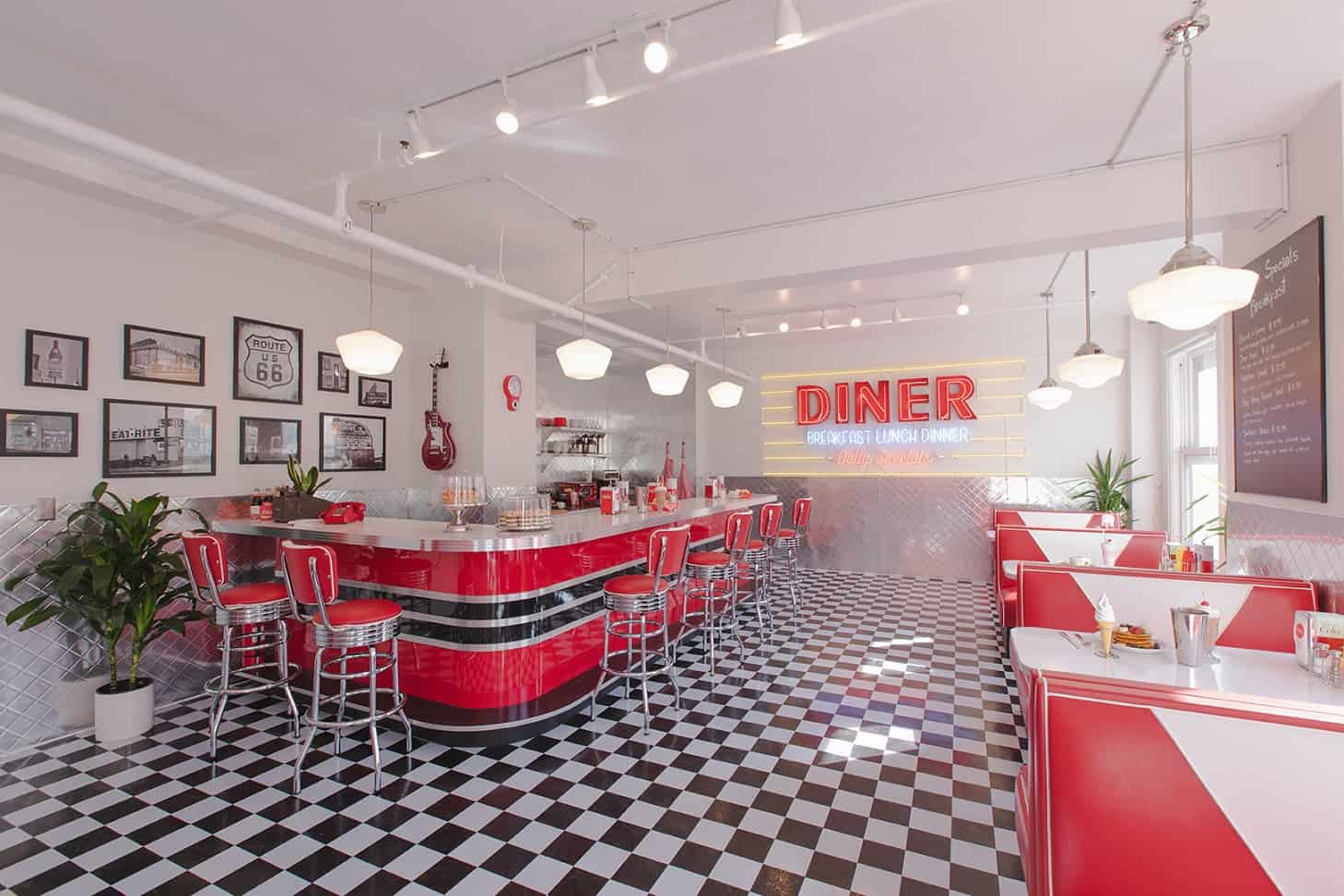 In the same building as the jungle studio, a full-on recreation of a vintage diner awaits your indoor photoshoot needs. You could set up in the nonfunctional kitchen, in front of a car, or one of the many red booths. There's chrome galore, quintessential black and white checkered flooring, and even a diner counter. It's been used by literally hundreds of brands and influencers for commercial and editorial shoots, including Gibson guitars, Wendy's restaurant, and H&M department stores. The space is immaculate and can accommodate about 40 people and their gear. And, this is one of the indoor photoshoot locations in Los Angeles that you can book here on Peerpsace!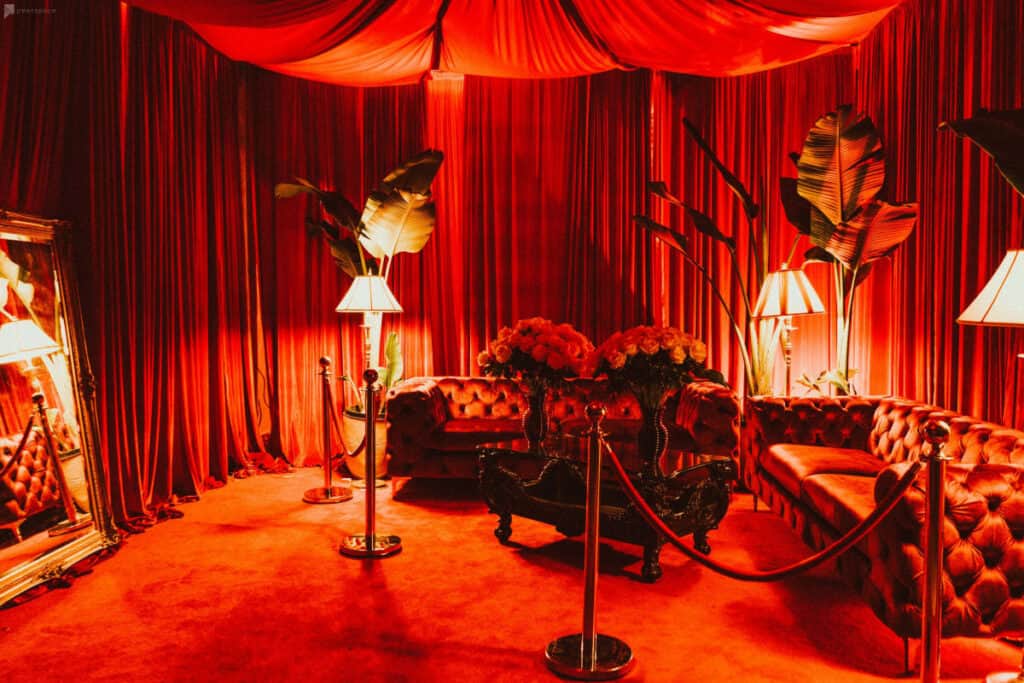 Two red rooms in one 1500-square-foot downtown L.A. studio offer a surprising amount of aesthetic leeway. The whole area has been designed with indoor photography in mind. One of the rooms has a cute low-rider bicycle and a heart-shaped bed, which the host calls the Heartbreak Hotel Room. According to the owner, the other room is a more luxurious space with a boudoir vibe, a "sexy champagne room," according to the owner. This Peerspace rental includes both rooms, house lighting, and use of the props.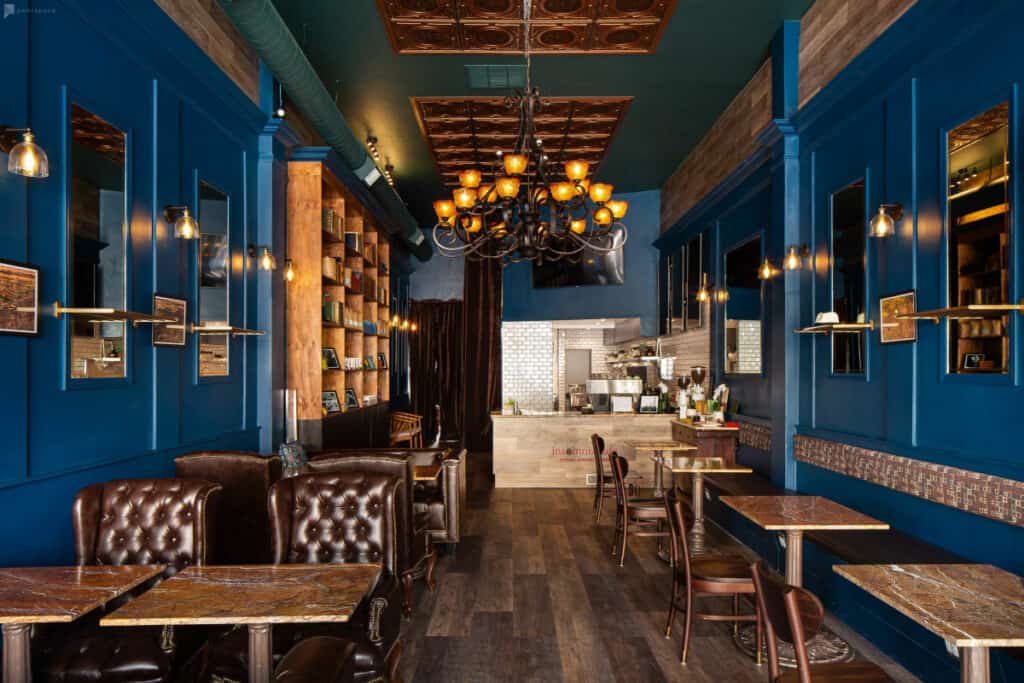 Located in the heart of West Hollywood is the gorgeous and historical Insomnia Café, which you might recognize from various films and commercials. It's also a fabulous venue to do an indoor photoshoot. It's not a huge space, but there is nearby parking and seating for up to about 30 people. As a fun option, the café will cater to you while you work. See all of its cute, eclectic photos on its Peerspace page.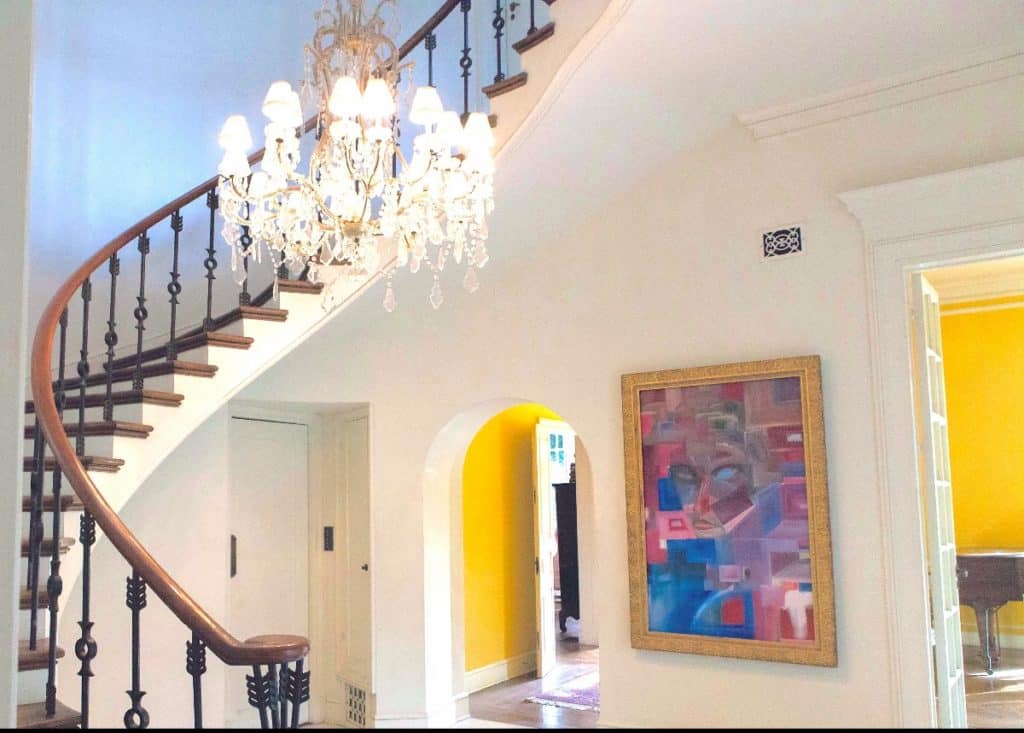 This Koreatown landmark is simply stunning, offering diverse indoor photoshoot opportunities for portraiture, editorial, commercial, and other genres. The entertainment industry frequently uses the historic Kingsley House chateau, so it is set up to accommodate crews of various sizes and the necessary equipment. Architectural features are reminiscent of early 1900s Europe, with intricate molding, high ceilings, a stunning spiral staircase, and a vintage elevator with accordion-fold doors.
While it might look rustic, this 1930s Boyle Heights warehouse structure has been updated to provide enough electrical juice to power basically any indoor photoshoot lighting gear you might bring. The space is two stories, the bottom of which has been designed to look like a church with a big neon cross. Both stories feature giant windows that allow heavenly light to beam in. And best of all, you can book it today on Peerspace.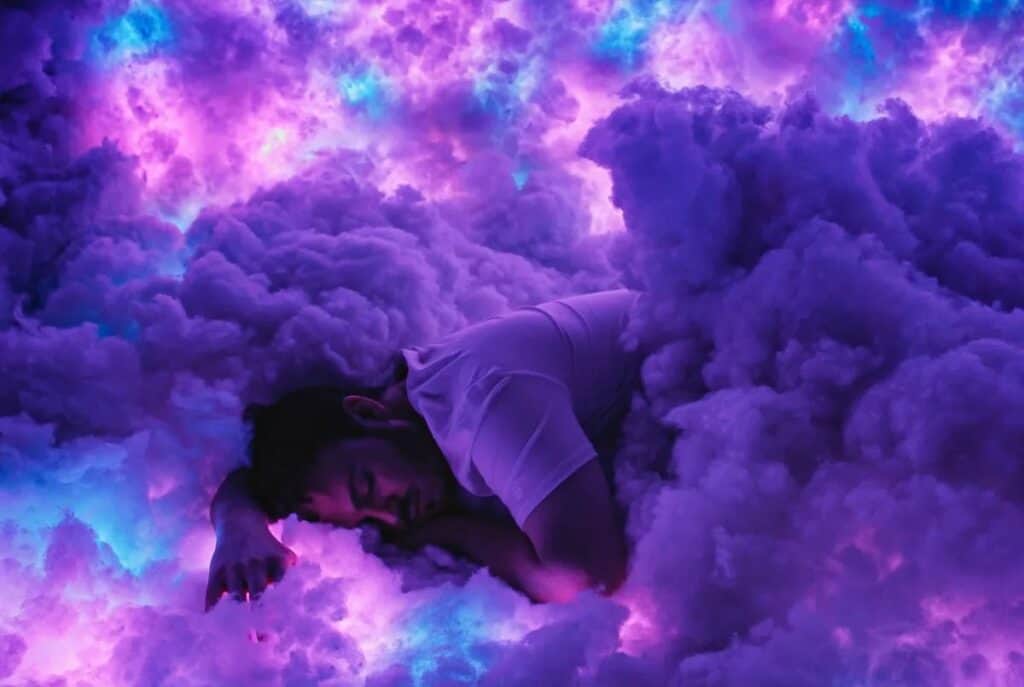 Float on clouds at this indoor photoshoot location in Los Angeles. This 212-square-foot cloud room is housed within a larger studio where you can take fantastical, angelic indoor shots. It comes complete with high-tech LED lights that react to music, evoke a sense of movement, change colors, and more. You can shoot at any time of day and create unexpected floaty effects. Available mirror panels make the space appear to be much larger than it is. As a bonus, the rest of the studio is available but must be booked separately. Learn more about it on its Peerspace page.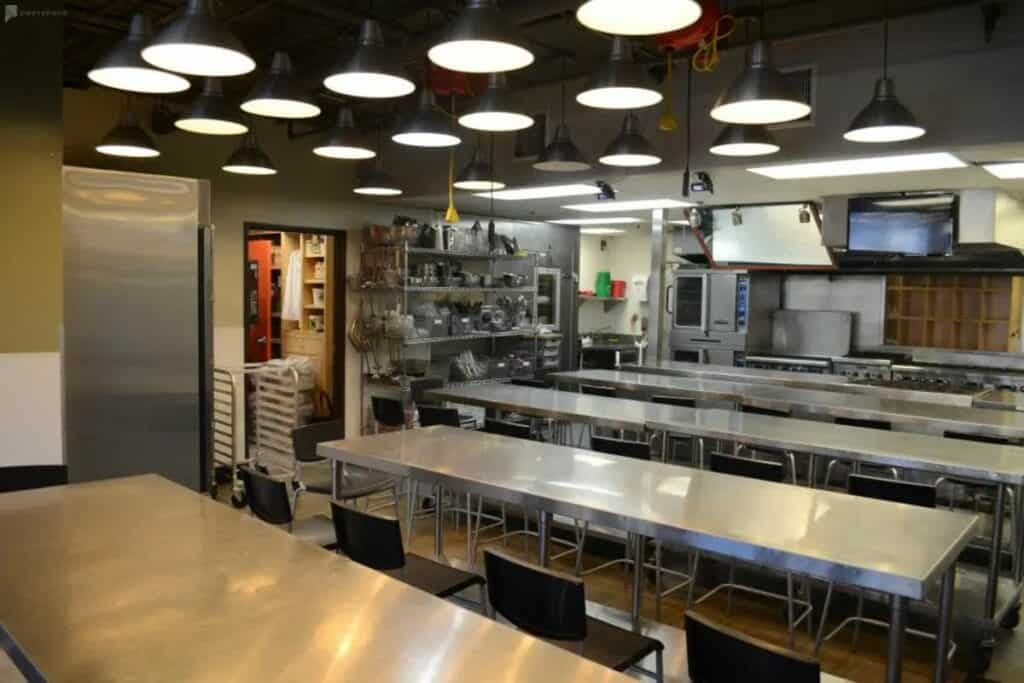 Few photography genres are trending harder than food-related images. You can shoot everything from products to cooking tutorials to commercials to restaurant-specific content in this gleaming Culver City commercial kitchen. It's equipped with a hotline with grills and ovens and the like, a demonstration island with an overhead mirror, and walk-in refrigerators and freezers, not to mention all kinds of gadgets. There's a loading dock for your crew and gear, as well. Book it today on Peerspace for your perfect indoor photoshoot location in Los Angeles!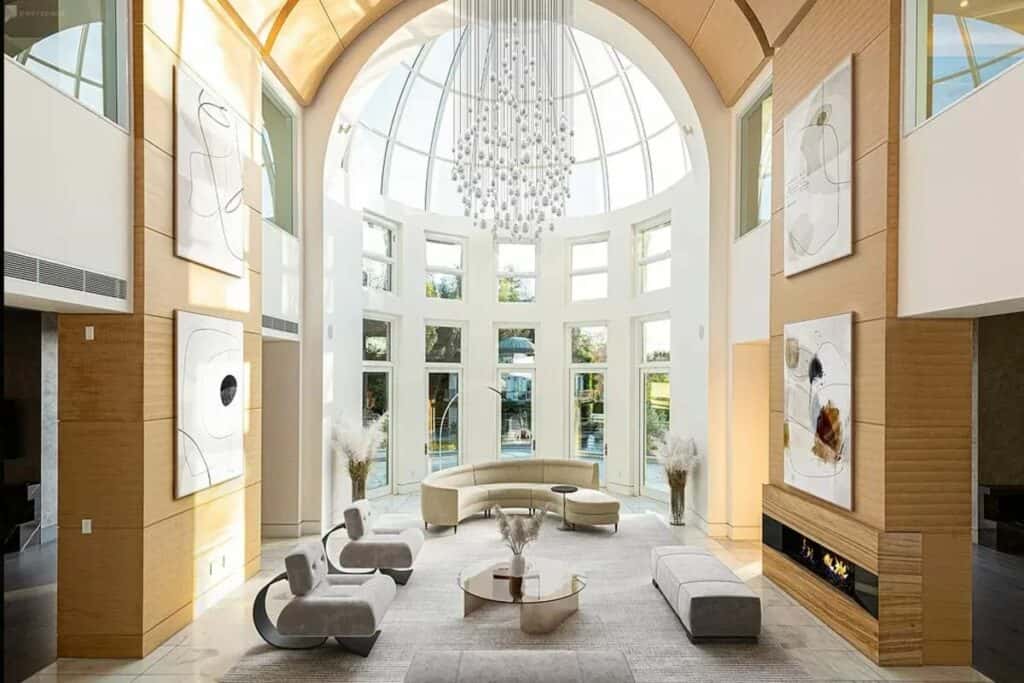 Sometimes you simply have to go big or go home. In the case of this mansion, you can go to a big home to go huge! At nearly 20,000 square feet of true luxury, this house is an absolute dream for an indoor photoshoot. The rental fee includes the use of the whole home and the grounds. However, at $3000 an hour with a 10-hour minimum, the price of this venue is steep and might be best suited for a big-budget shoot. Still, what a luxury it would be to shoot at this LA-area locale! Be sure to view all its photos to appreciate this Peerspace bookable mansion truly.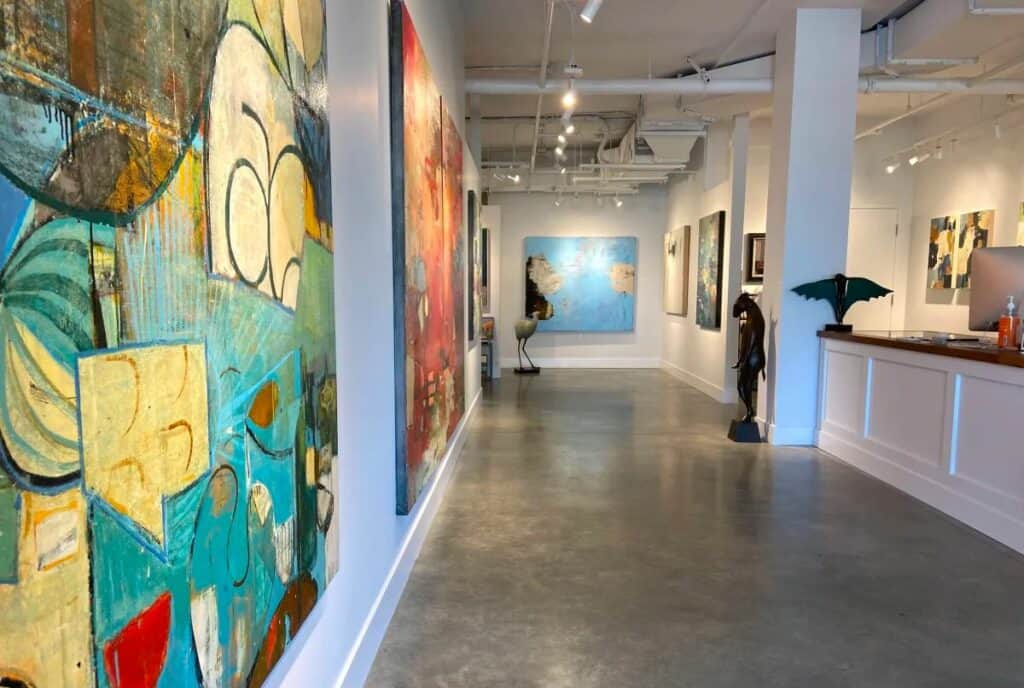 Outside of Los Angeles proper in Newport Beach, you'll find this modern art museum venue available for your indoor photoshoot. It's a small, chic space with clean lines and an airy vibe. Whatever contemporary art the museum has on display will provide an interesting background for all kinds of photography. Learn more about it on its Peerspace listing page.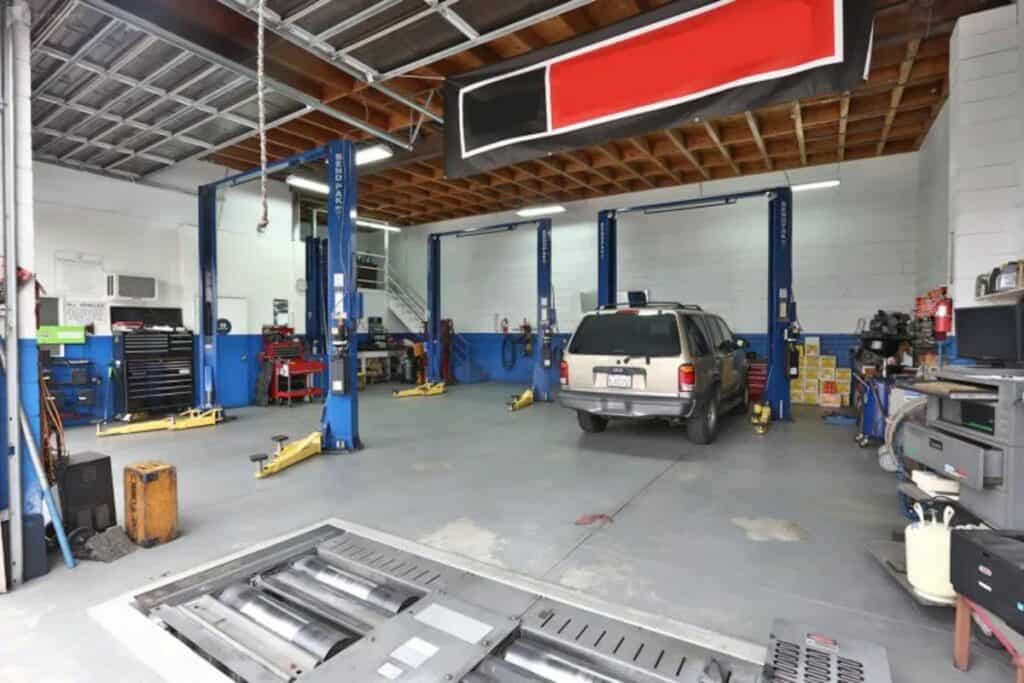 It's always easier to conduct an indoor photoshoot in a specific type of location than to try to create that look in a studio. And, if you want to shoot vehicle products, or a model on a car, or even some sort of commercial, and you need a mechanic shop, this Sherman Oaks facility will fit the bill. It's an actual working mechanic's shop, and you can book it today on Peerspace.

Get together somewhere better
Book thousands of unique spaces directly from local hosts.
Explore Spaces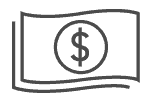 Share your space and start earning
Join thousands of hosts renting their space for meetings, events, and photo shoots.
List Your Space