This Production Budget Template Will Save Your Life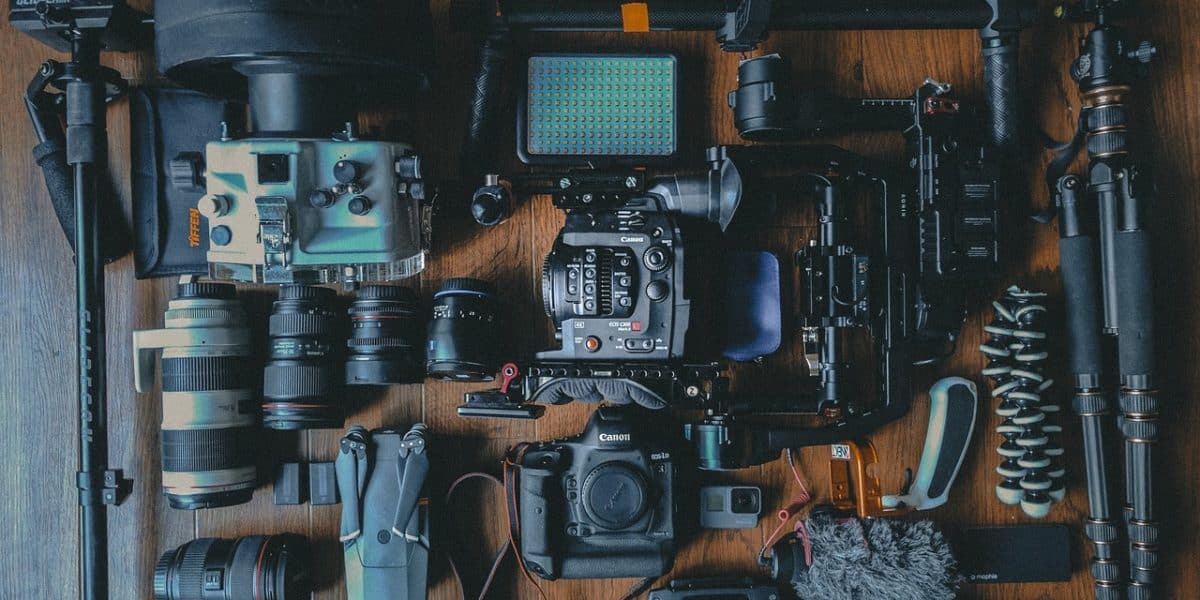 A production budget template makes it easy to keep your project on track. If you're a photographer or videographer, there's a good chance that colors and camera angles excite you while numbers make your head spin. For many of us creative types, the last thing we want to worry about when planning a shoot is money or budgeting. And yet, it's one of the most important parts of the entire process! From renting equipment to hiring a crew and outfitting your models, many of the decisions that go into a successful production depend on making a realistic budget and sticking to it.
We want to make it easy for you to keep track of your expenses, so we at Peerspace have put together a sample production budget template you can use for your own shoots.
Peerspace and your production budget template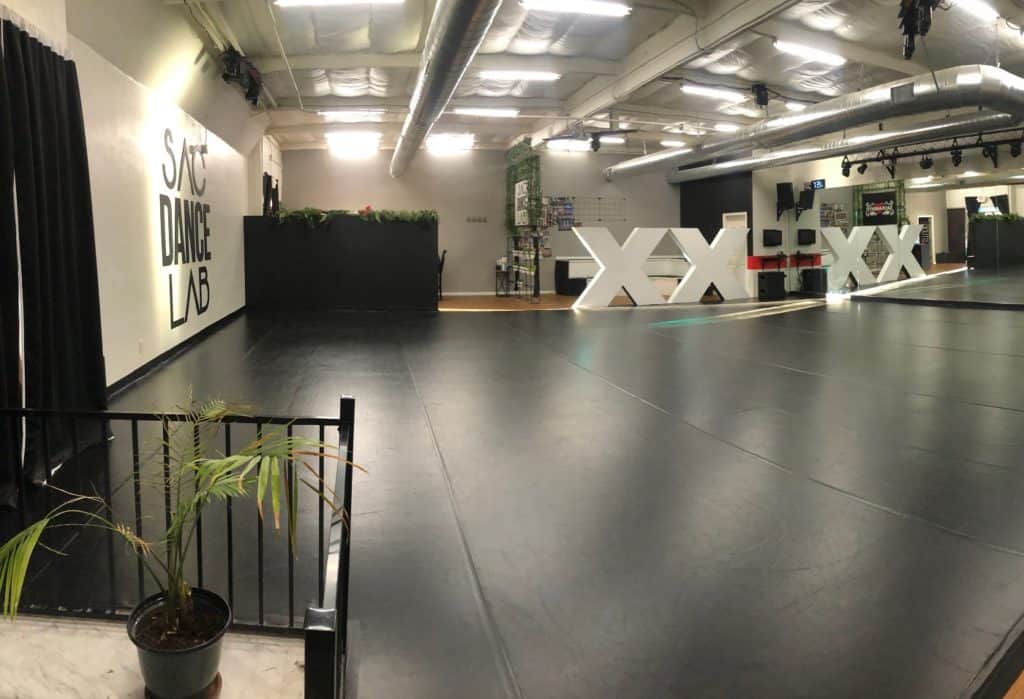 But first, let's not forget that booking the perfect production space can save any production budget! Luckily, that's something Peerspace can also help you out with. As the largest online marketplace for hourly venue rentals, Peerspace offers you access to thousands of production-worthy spaces in hundreds of cities across the globe. Just check out what we have available in your city or destination location.
Go to our production landing page, enter the location, and filter the results based on features and amenities. A list of stunning, unique venues will pop up, and you can explore these further and check out the photos, descriptions, and past user reviews. As a bonus, the price is listed clearly at the top of each listing, with no surprise fees.
There's nothing worse than making creative decisions under financial pressure. A detailed budget is also important when determining your fee. If you're working for hire, you need to make sure that your fee will cover your production expenses and leave you with enough left over for editing and other post-production tasks.
These 11 creative video backdrop ideas are sure to inspire your next shoot!
Before you begin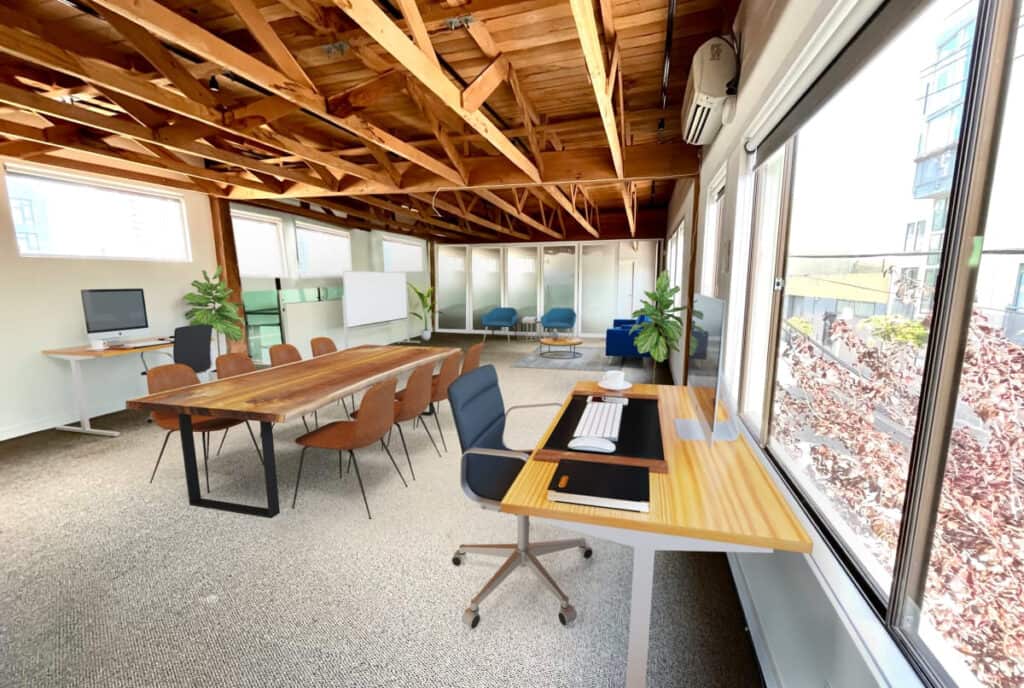 The budgeting process will look very different depending on the scope and scale of your production. A one-day photoshoot on a shoestring budget will have fewer variables than a 3-day video shoot for a corporate project.
For longer projects, you may be better off using a budgeting program like EventPro. For this production budget template, we'll stick to a standard spreadsheet.
Start by categorizing your expenses in each stage of the project and estimating your likely costs.
Typically, you'll want to break it down into three parts: pre-production, production, and post-production. If you have a lot of items in each category, use multiple tabs.
Pre-production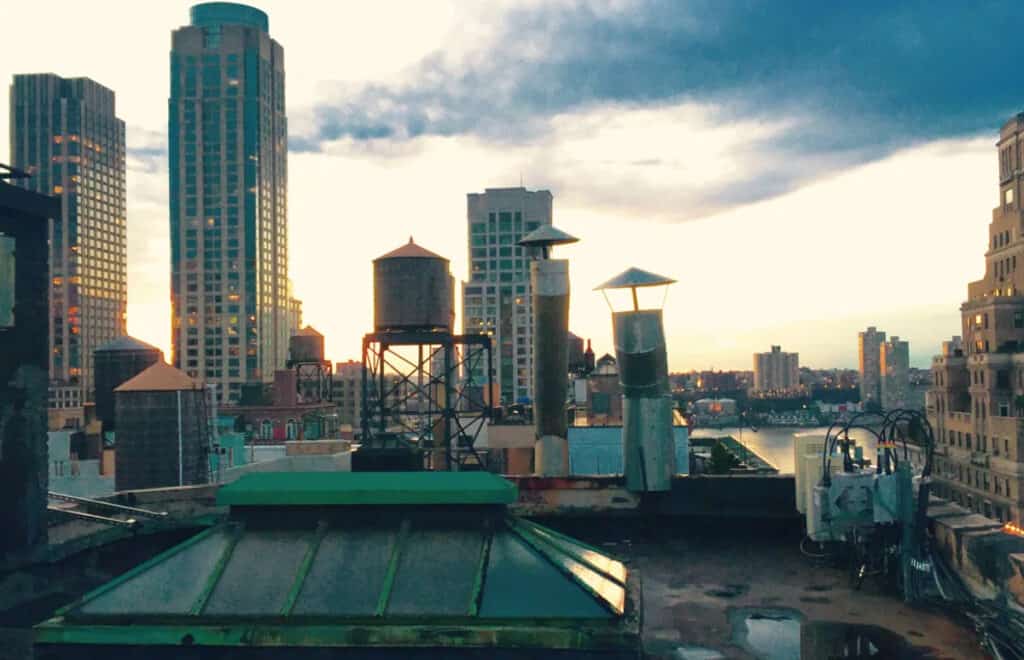 Pre-production includes all of the expenses that go into the planning and preparation of your shoot: office rentals, story and script permissions, talent fees, writers' fees, etc. In film production, these are generally referred to as "above-the-line" expenses.
Don't leave out all of the small costs either. Do you pay for public transit when you visit a prospective location? Buy your team coffee before each meeting? These costs can add up, so keep tabs on them from the minute you start planning your shoot. They can also help justify your fees to a client if they don't understand how your process works.
Also, check out our pre-production checklist to ensure a smooth start to your project!
Production
Production expenses include everything that happens on set: location fees, equipment rentals, permits, labor costs, and catering. You'll also want to have some "petty cash" on hand — money that you can give to a production assistant to run to the store and pick up anything you forgot to buy beforehand.
Whether you pay for everything using cash or credit, always get a line-item receipt so you can square the actual expenses with your estimates. Don't forget to factor in recoverable expenses such as security deposits for equipment or production locations.
Post-production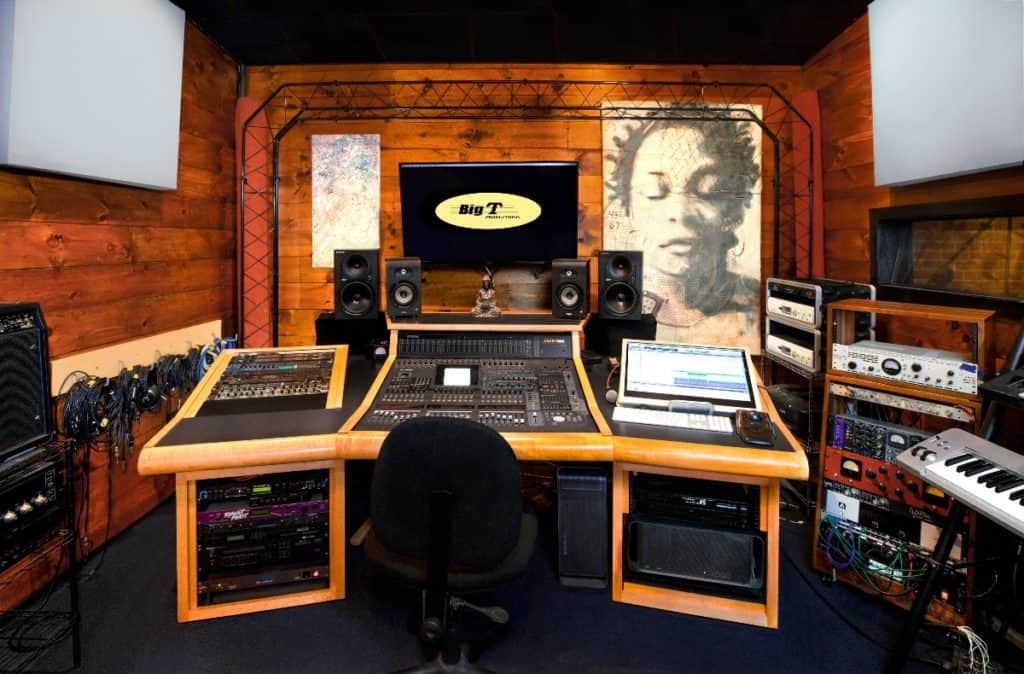 Post-Production expenses cover the editing and distribution of your project. If you're shooting on film stock, you'll need to budget for development. If your project includes video, then you may need to hire an editor and soundtrack designer.
Be sure to include your "deliverables" or the finished copy of the project you'll provide your client. Will you send it via Dropbox Pro or purchase a USB flash drive? Are you mailing out prints to your Kickstarter supporters or to an art gallery?
In the film world, production and post-production costs are considered "below-the-line" expenses. It's standard to include a 10% contingency for unanticipated expenses, such as paying for damaged equipment or scheduling re-shoots. It would be best if you also planned to cover reimbursements for any costs your team paid for out-of-pocket.
Discover our favorite video production blogs for more ideas and inspiration!
Sample production budget
With that in mind, let's take a look at a sample production budget template:

Let's say that this project is a promo video for a friend's business. You've offered to shoot it for them over two days with a budget of around $2,000. You and your crew are working pro bono, so your major pre-production fees are the talent, the storyboard artist, and an office rental so you can have one 4-hour production meeting.
Your spreadsheet should include the cost of each item's base rate and the quantity. That way, if anything changes, you can easily calculate the new total. For example, the actors are being paid by the day, so a 2-day or a half-day rate is easy to tabulate.
Don't forget to leave a column for your actual expenses so you can keep an eye on any categories that are going over budget.

For the production costs, your major expenses are locations, equipment, insurance, and catering. You've checked with your cinematographer to see what equipment you need to rent, and you have a quote from the location and the caterer. You're still waiting to hear back about insurance, so you've left that blank for now but will fill it in later.

In this case, post-production costs will be pretty easy to estimate. Your editor has given you a flat rate for audio and video editing. They have also agreed to include 5 DVDs for you to give to the client. You've even built in a 10% contingency fund for unanticipated costs.
Learn the answer to what's like an Airbnb for film locations?
Estimating your expenses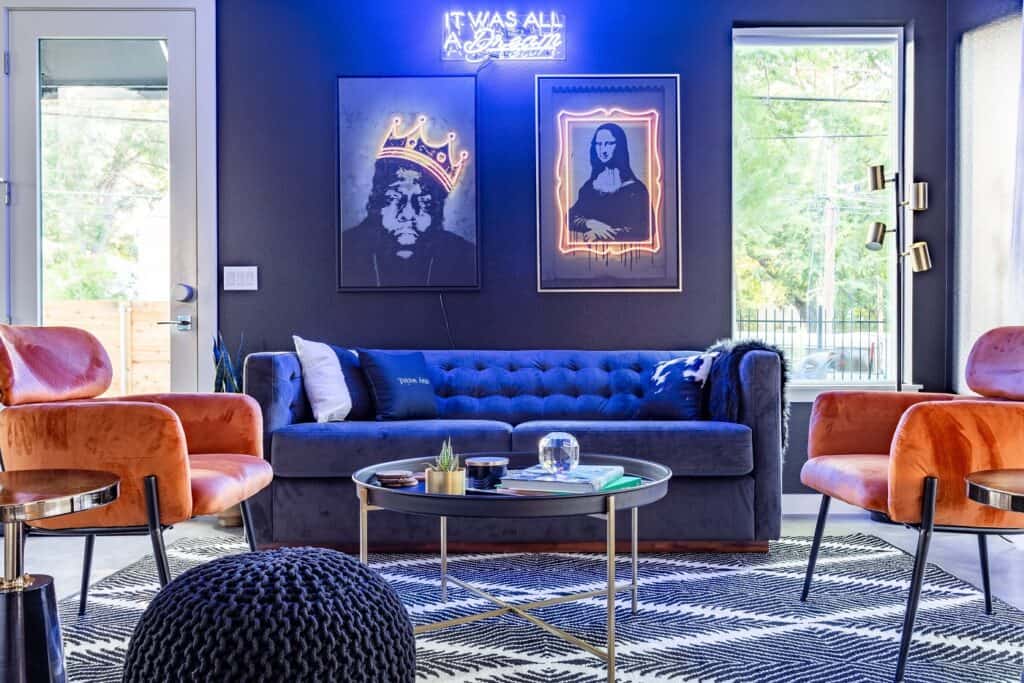 Some elements of the budget will be simple to calculate. If you're renting a location, you can multiply the location fee by the number of hours or days you'll be at that location.
Others may take a little more work to figure out, such as calling around for quotes for insurance or equipment rentals. If you have a large team, sit down with the head of each department to discuss their anticipated expenses. Your art designer may be in a better position than you to estimate how much they'll need for costumes and decor.
If you're looking to keep your expenses low or get your needs met all in one place, consider booking a location through Peerspace. You'll find thousands of exceptional production locations in your desired location. You can find venues that are total blank spaces or already decked out the max.
Our Concierge Team can arrange for catering, furniture and equipment rentals, and more. We can also help you get quotes from our trusted vendors to take some of the guesswork out of your budget. We are experts in whatever city your production takes place and work to get you the best deals for top-quality services.
You need to bring these 10 cool music video ideas to your next shoot!
Peerspace locations to help you maintain your budget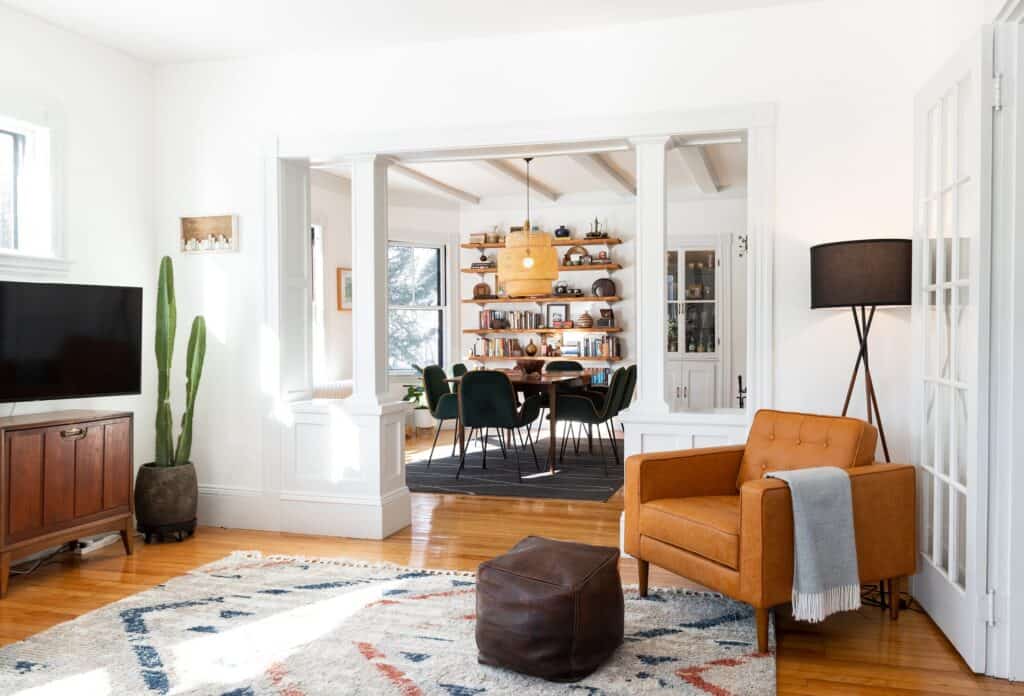 When you book a production location on Peerspace, you never have to sacrifice your creative vision for budgetary constraints. As we mentioned, Peerspace is extremely simple to use and each production location lists its price upfront.
So what exactly is available on Peerspace for you to utilize? Here are a few of our favorite production locations available on our platform:
And that's only the tip of the iceberg! As you can see, Peerspace can link you up with professional production spaces that can cost $150 per hour or even less. It's easy to maintain your production budget when you book an incredible filming location that already includes the equipment and amenities you need!
And if you book a Peerspace production venue that lacks anything you do need, consult the Concierge service. This trusted team can source anything you need for your production, be it gear, catering, or personnel, and ensure they all arrive at your venue when you need them. It's just another aspect of the Peerspace platform that makes tackling creative projects affordable and easy!
Production budget template: conclusion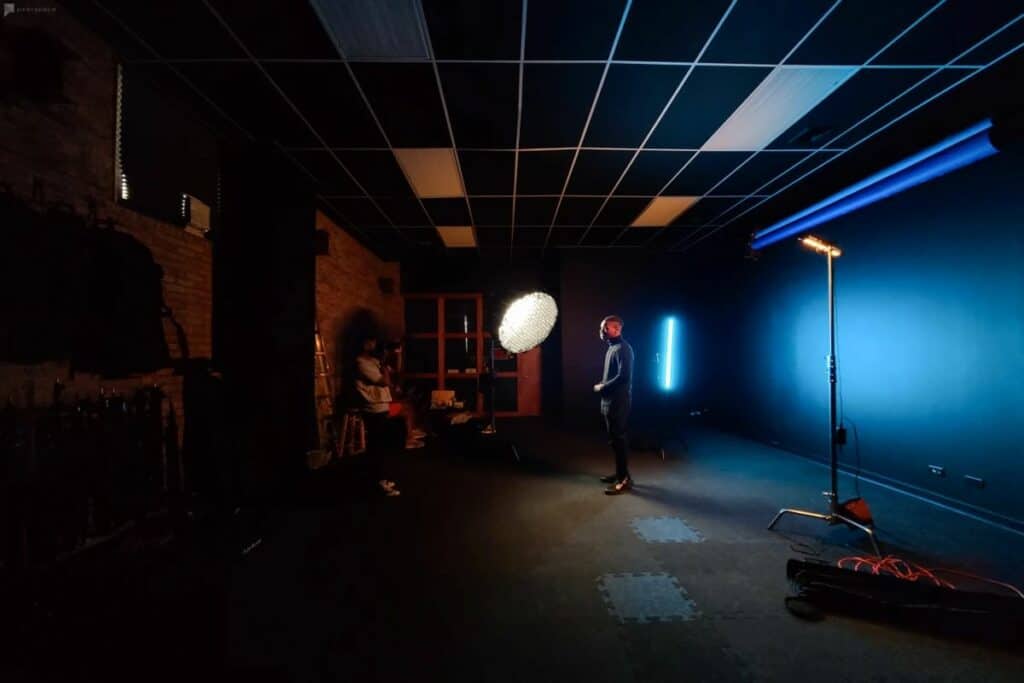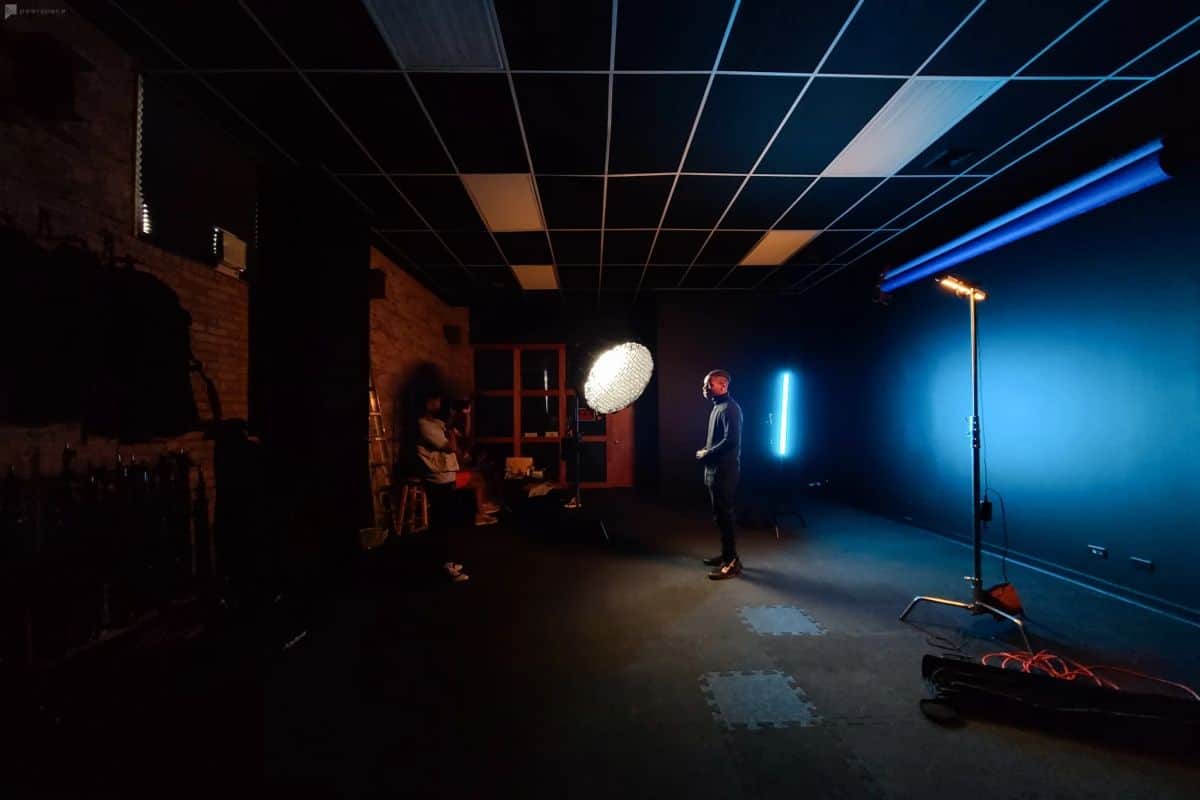 A solid budget is a must for any professional project, regardless of the size. Even if your shoot is small and you don't think you need a budget, it's good practice to get in the habit, so you'll be more comfortable working with numbers on larger productions later on.
You can tailor this production budget template to any basic photo or video shoot. Consider using software like Movie Magic for more advanced projects, which has tools to calculate union rates for cast and crew and other industry-standard expenses.
And in the meantime, relax, you're doing great! Once you have your production budget rangled, it's time to move on to the best part: producing content!



Get together somewhere better
Book thousands of unique spaces directly from local hosts.
Explore Spaces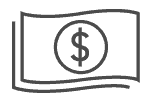 Share your space and start earning
Join thousands of hosts renting their space for meetings, events, and photo shoots.
List Your Space