Set Dressing 101: Why It's Important & How to Do It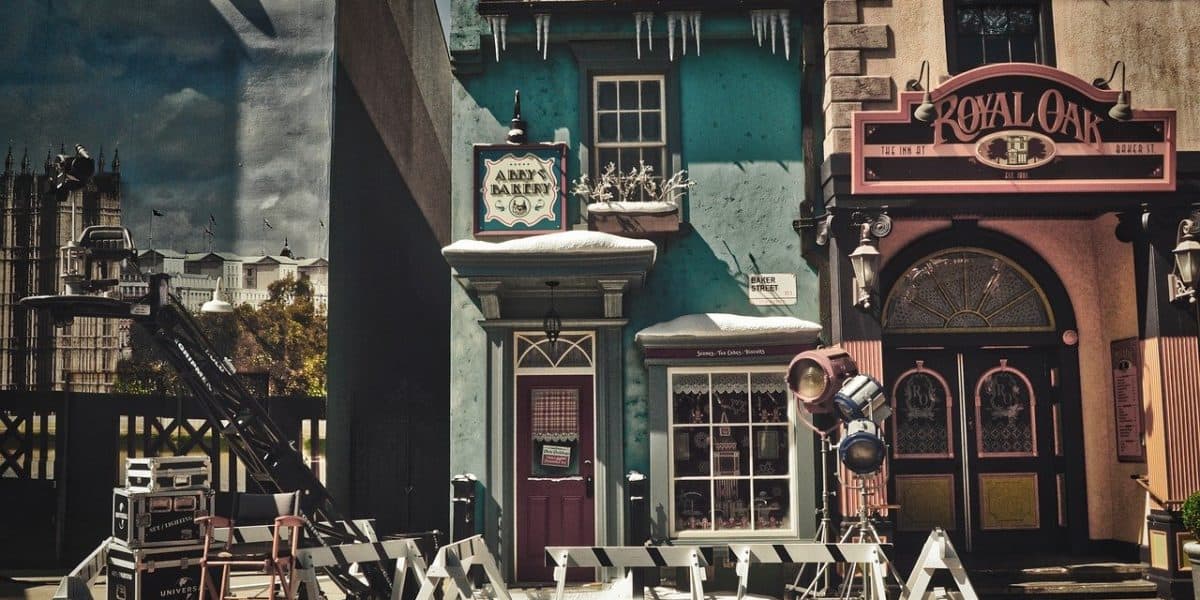 There are so many different elements that need to come together to make a noteworthy production come to life. When we think of film and video, it is good to become familiar with the term mise en scène. Mise en scène essentially means "to make the scene" through visual storytelling. This includes elements of cinematography, props, camera style, color, storyboards, and set design. Set dressing is a critical component of making the scene and the process of making your set or your location seem real and lived in. It functions as a vital component of high-quality production. If you are curious about this essential role in the production world, stay tuned. We've also included photos from real Peerspace venues, so you can see firsthand the type of work that goes into set dressing.
What do set dressers do?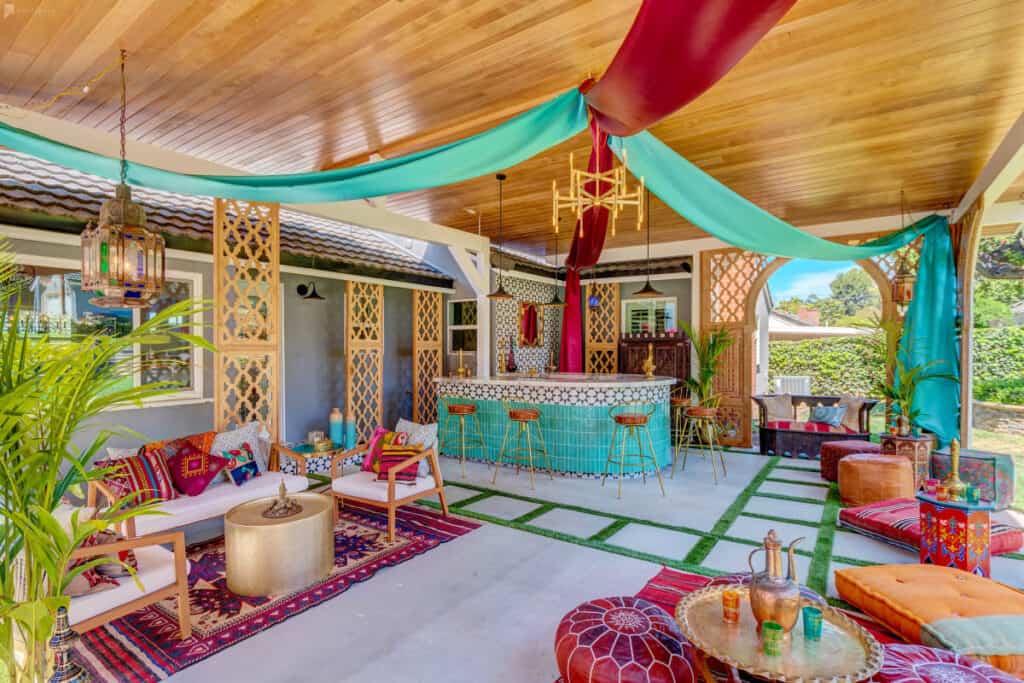 The term hearkens back to the days of Old Hollywood. It's a common term used within theatrical productions. A set dresser is given a blank slate within the physical space of a scene. Their primary role is to fill the set with furniture, decor, and other interior design elements. This is separate from a prop master who handles various props and objects that appear in a scene. In addition, it's different than a set designer who designs the overall space. Set dressers are literally dressing the physical space of the set and traditionally work under the set designer on a film production.
Moreover, set dressers work closely with line producers, tracking the overall expenses of the furniture and decor elements that you see on set. They employ their design skills and deep understanding of the script to create immersive worlds for the characters to live in. On a lower-budget or commercial-based project, the art department usually handles set dressing. Now that you know a bit about what set dressing is and what set dressers do let's break down the details of set dressing. 
Why is set dressing so important?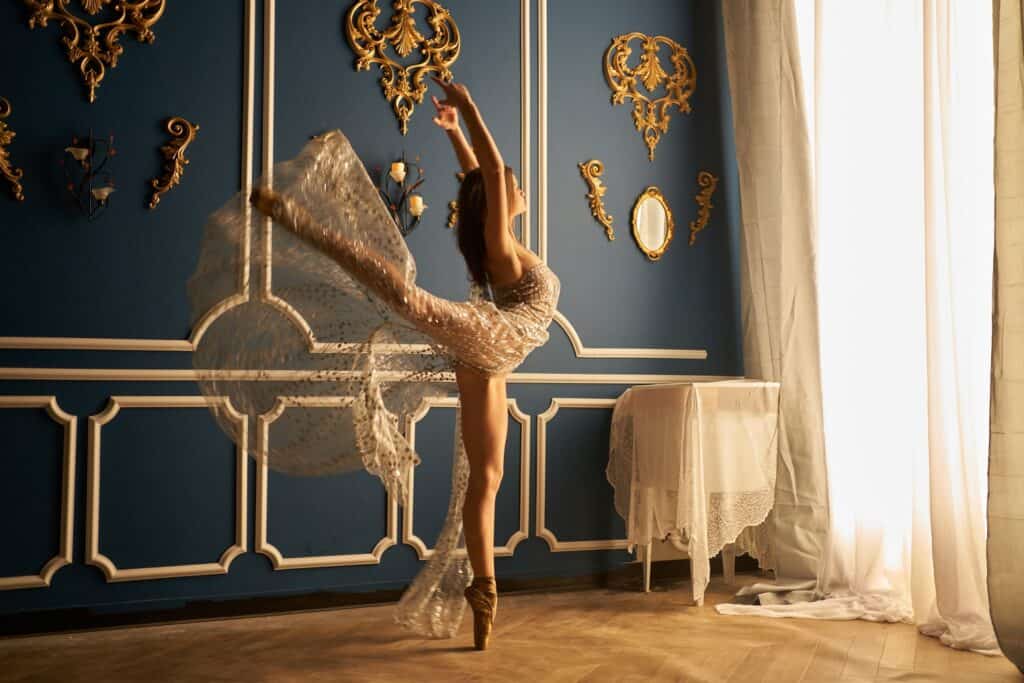 You want your film to be a realistic, rich, believable, and immersive world.  Even if you were creating a fantasy film set in a time and space outside a reality, your set design and set dressing need to be believable for your viewer. By creating detailed and authentic sets, you pull your viewer deeper into the world of your production.
Fundamentals of set dressing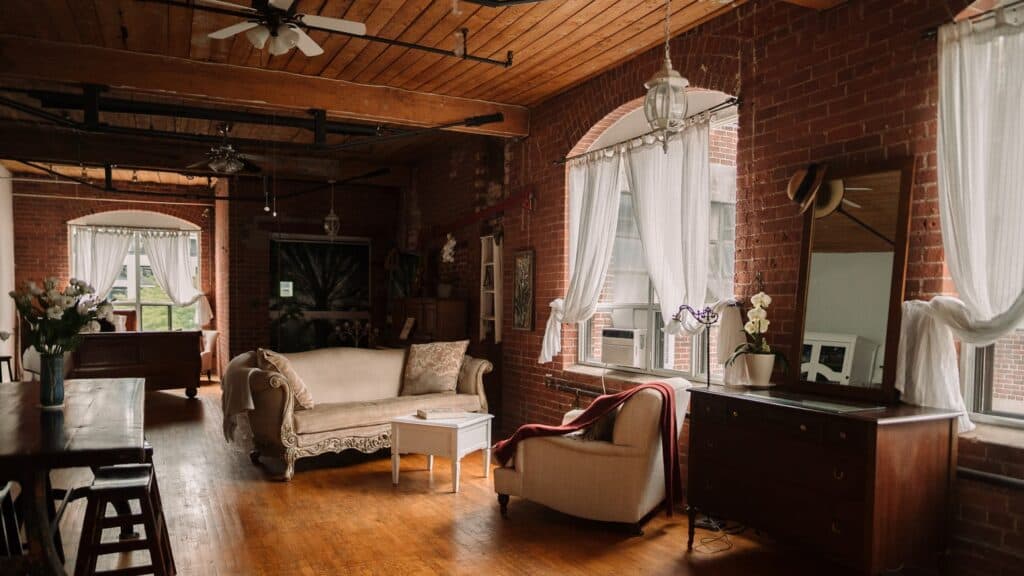 A set designer and a set dresser focus on the details of your scene. If you are doing your own set dressing, knowing the foundations of set design and set dressing will set you up for success.
Here is a detailed breakdown of what exactly set dressing is and how to do it:
Break down the script
To create a memorable set dressing, spend a lot of time in the world of your film and its specific location(s). Break down your script into scenes and make detailed notes about what might work within the scene. Then you will want to create a detailed list of all the items that will make up your set dressing within that scene. As always, remember to refer back to the script! 
Consider the time and place
When and where is your film set? If you are working on a period piece, you need to spend time researching what that space might have looked like back in the day. Become familiar with the furniture styles of the era. Take a deep dive into art history as well. Artwork from a specific period can provide a lot of insight into what life was like at that time in history. Likewise, some of the same principles apply when you are dressing a contemporary set. Do your research! Even if your set is familiar to you, it's a good idea to include elements that directly speak to that time and place. 
Build a fantasy world
If your film is set in a fantastical and fictional world, you'll want to create detailed mood boards and work off of illustrated storyboards when creating your set dressing. Peerspace is a great place to start when it comes to location inspiration. Remember, you want the audience to believe that the world of the film is real enough for your characters to inhabit. Even if this world is sparse, you still want to take the time to decorate the set in detail with pieces that speak to the location, the mood, and the genre of the film.
Think about the characters
For example, if you are doing set dressing for a teenage girl's room, go through the script and see if you can find any details that might speak to what her bedroom might look like. Does she come from a wealthy home, a middle-class family, or a family of lower socioeconomic status? Is she into pop music or wild about nature? This will greatly influence the pieces that you will choose when you dress this set. You can make any given space look authentic with a bit of careful consideration.
Manage your budget
Keep detailed notes on all set dressing expenses. Keep it within the established budget as much as possible. By keeping a detailed budget along the way, you ensure that your costs won't require you to pull money from other areas of your production budget. 
Give yourself time to dress your set
Make sure you have at least a day to dress your set. On large-scale productions, you might need even more time. Investing the time in dressing your sets will pay off when the camera rolls. Be sure to include your set dressing time within your overall production schedule. 
Dress the part
Like so much of production, set dressing is physical labor. Come prepared and wear comfortable closed-toe shoes. Dress in dark colors — a white shirt is never welcome on a film set. White can pick up a lot of light, so stick to what we call set blacks. This applies to all on-set production members and is a practical overall professional tip. 

Set dressing, a conclusion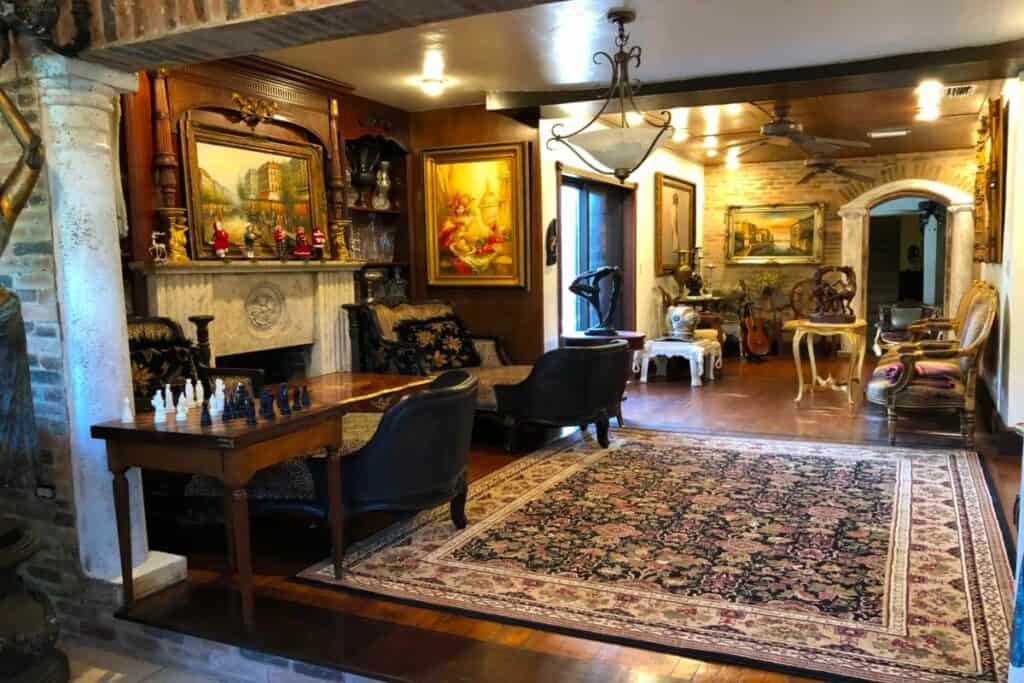 Hopefully now you have a better understanding of what set dressing is and how to do it. Take this knowledge with you as you head into your next production.
And if you're looking for new places to try your hand at set dressing, why not give Peerspace a chance? We have thousands of gorgeous spaces rentable by the day or hour in locations across North America and beyond. Some of our most popular production venues include completely bare industrial warehouses and wildly kitsch castles to experiment with.
And when you book a Peerspace venue, you also have access to the Concierge service.These logistical pros can source equipment and furnishings for your production space, saving you valuable time and legwork. Whether you book a production space on Peerspace or elsewhere, we hope you'll keep these tips in mind. Happy set dressing! 



Get together somewhere better
Book thousands of unique spaces directly from local hosts.
Explore Spaces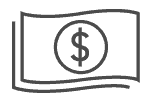 Share your space and start earning
Join thousands of hosts renting their space for meetings, events, and photo shoots.
List Your Space