The 8 Best Sports Photographers in Los Angeles
On the lookout for the best of the best Los Angeles sports photographers? Then you're in luck because that's exactly what we at Peerspace share with you ahead. Los Angeles is arguably the biggest exporter of entertainment in the world — and few things entertain, excite, and unite us all in the way sports do. However, there's never not something going on in LA. But no matter what you're into, use Peerspace to rent a space by the hour and celebrate it. From one-of-a-kind palaces to quirky lounges, Peerspace is the go-to destination for renting photoshoot, event, meeting, and yes, even sports venues!
Our list ahead features both established and up-and-coming Los Angeles sports photographers. Collectively, they have a unique perspective and approach to capturing the constant movement in the City of Angels. Let's explore them together.
You've probably seen Ric Tapia's work before, but you may not have realized it. A commercial photographer with a specialization in sports photography, he has been featured by Nike, Sketchers, Sports Illustrated, KIA, Gatorade, Subway, and a little organization called the National Football League (NFL). The latter of which has awarded him three times for his incredible action imagery. Ric is not only a studied and experienced photographer but a sports enthusiast himself. It's this combination that no doubt explains his talent and passion for the genre.
Ric's skills are broad and varying. This is evidenced by the eclectic combination of neon-backlit beauty-action shots, images of hockey fights as stark, gritty, and sharp as the ice on the rink itself, and silhouettes of football giants contrasting blue skies and artificial turf. All of these image types feature prominently on his website.
https://www.instagram.com/katharinelotze/
Katharine Lotze's passion for sports photography also stems from her passion for sports itself. While a triple jumper on Central Washington University's track and field team, she split weekends between competing in her own events and capturing her teammates' feats for the university newspaper.
Given her background as a collegiate female athlete, she places special importance on highlighting the achievements of women and girls in sports. Her images are dynamic — she so clearly captures the effort on her subjects' faces. In fact, you can almost hear their panting, as well as the shouts of fans and teammates watching intently. Katharine's images are as powerful and striking as the actions of the athletes themselves.
https://www.instagram.com/gallagherphoto/
"Authenticity" may not be the first word to come to mind when thinking of Los Angeles. However, Robert Gallagher's focus is just that, and no matter what his subject is, his aim is to evoke the truest essence of that subject and capture it as it is — real, raw, and deliberate.
Gallagher does fantastic celebrity portrait work, shooting folks like Clint Eastwood, Don Cheadle, Reese Witherspoon, and Frank Gehry. Yet, some of his sweetest gems have included shots of youth and amateur sports, MMA, and beachside body-building. No matter the activity he's capturing, the texture and feel that ripple through each image remains the same — unflinchingly genuine, laid bare and honest, and electric. We recommend you check out Robert's website to learn more about him, explore his galleries, and enjoy the lengthy list of accolades he's received thus far.
Adam Moran's work has that laid-back California vibe we all adore here at Peerspace. It's gorgeous without being edited to death. It's also full of motion but in a graceful, natural way. His colors are vivid, his black-and-gray contrast clear, sharp, and alive. It's the type of work that makes you feel you're in the frame with the subject, holding your breath and waiting to see if their shot made it into the net.
He seems to have a deep understanding of how to create depth within minimalistic settings, and the lightness each of his subjects emotes is beautiful. (If only we all looked that serene while climbing mountains, running marathons, or lifting heavy objects over our heads!)
Dustin Snipes is a master of action photography through and through. His portfolio is overflowing with shots of the NBA's young, exciting faces, and his sports-action shots depict the delicate line his subjects toe between chaos and control, unbridled power, and careful restraint. We would call his work sports portraiture since these are crisp, editorial images taken of athletes for commercial and promotional purposes. But no matter what you call it, you're sure to be impressed with Dustin's talent.
His clients have included Red Bull, Nike, Sports Illustrated, Reebok, and Wilson Tennis (and he clearly loves Anthony Davis, which makes us love him even more).
Sam's Photo Services is run by Sam Leigh, a dark-horse talent who's been flying under the radar so far. However, we expect this designation will change soon. His work is headed to new heights — literally, as he's a certified drone pilot with a special interest in aerial-sports-action shots.
Sam also cites his passion for social justice movements and shares slice-of-life images that showcase. In his words, "the emotions and passions brought about by the human condition". His work is earnest and sincere, and we will definitely be keeping a close eye on him as his career continues to unfold and progress.
Women and girls have been underrepresented in skate media since the sport itself first came into existence. Zorah Olivia is here to change all that, and she's coming with a vengeance. She recently was featured for the first time in famed Thrasher magazine. However, she also covers the women's events at Street League's and ESPN's X Games, and we hope she continues to do so.
A skater herself, she is excited to see the increased interest in women's skating, and she's doing all she can to help further the progress. Her work is as vibrant and tenacious as the incredibly talented women she shoots. She captures the heart of the scene perfectly, earning a solid spot on our lineup of top Los Angeles sports photographers
Jennifer McCarthy knows how to capture an enthralling image. She also knows how to communicate with dogs and wolves, for whatever that's worth to you. In fact, Jennifer is one of the most sought-after celebrity dog trainers in LA. That in addition to being one of our favorite sports photographers!
Her photography pulls you in headfirst, with shadowy contrasts and interesting angles, as well as subjects ranging from wrestlers and burlesque performers to rodeo riders and skaters. She is on a continuous mission to keep growing, learning new things, and challenging herself. And we the viewers are reaping the rewards of her effort by witnessing each new piece she releases. Check out her website for her street photography and other personal galleries, too.
Christopher Malcolm is a talented director and cinematographer, yet it's his sports photography that has caught our eye today. According to Christopher, he learned photography "almost by accident" while studying film at UCLA, an "accident" we're all pleased with! His images are moody and editorial, catching models and athletes doing their thing and looking magazine-worthy while doing.
Some of Christopher's best-known clients include Lululemon, Nike, and Asics. And if you're in the market for a fashion-forward sports photographer, he's a top choice there, too. In fact, his fashion photography is some of our favorite.
Peerspace loves Los Angeles sports photographers!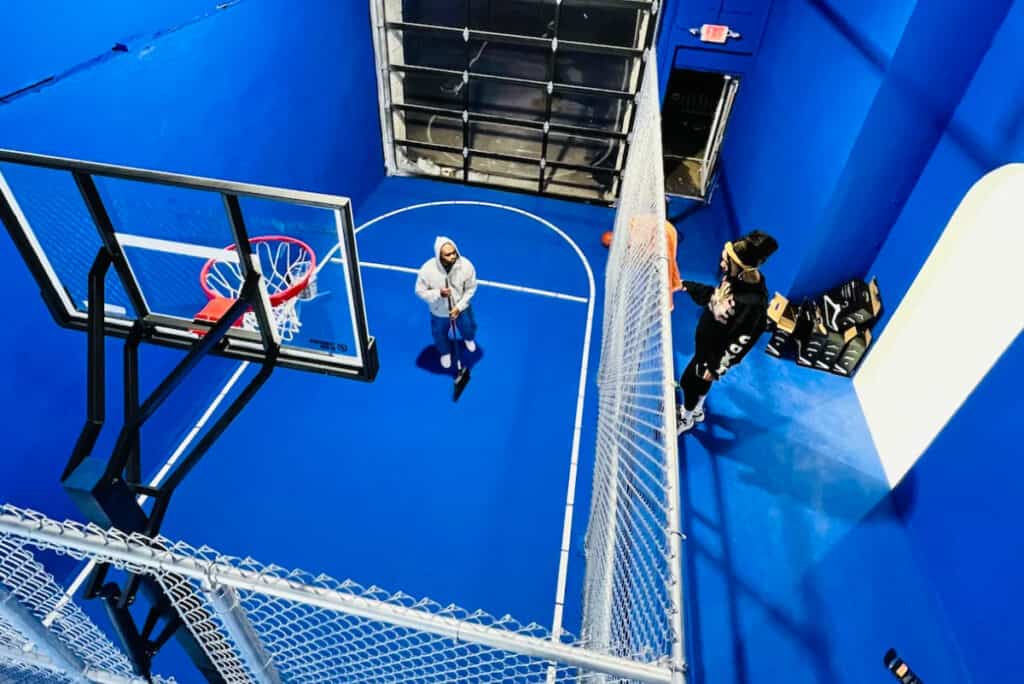 The Los Angeles sports photographers we've featured here today all bring such vital, individual perspectives to the sports and fitness scene of the city. Each and every person on this list impressed and inspired us with their work. We appreciate the variety since their subjects are world-class Olympians, local skaters, or collegiate track-and-field teams. Some have had international ad spots or are just getting started in their communities. No matter what, we support them. We here at Peerspace hope you feel the same.



Get together somewhere better
Book thousands of unique spaces directly from local hosts.
Explore Spaces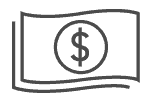 Share your space and start earning
Join thousands of hosts renting their space for meetings, events, and photo shoots.
List Your Space