Check Out These 14 Unique Breakout Session Ideas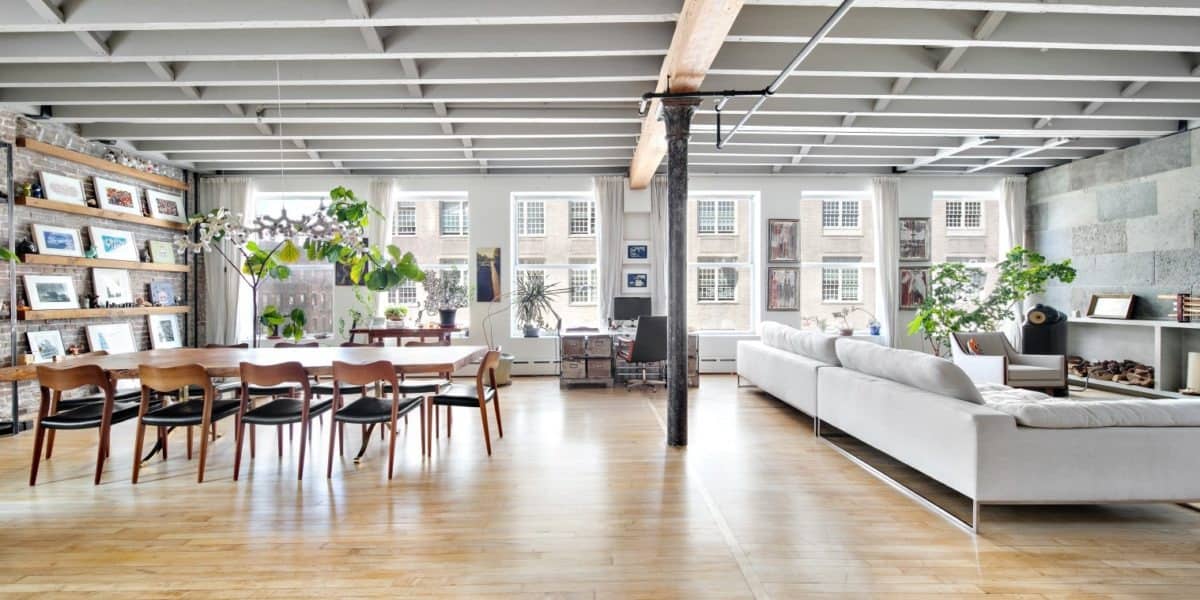 If you're hosting a conference, convention, or company retreat, then you'll probably want to implement a few breakout session ideas over the course of the event. Even if you have incredible presentations and keynote speakers lined up, breakout sessions empower your attendees to interact with each other and apply the lessons they've learned throughout the day. Breakout sessions should take place in small groups and be relatively short and to the point, with concrete takeaways.
If you're having trouble coming up with ideas for your event, check out this list of 14 unique breakout session ideas to get you started. Some of them are universal activities you can use at any event. Still others are specific to certain types of events and venues.
But remember, a great breakout session is only as good as the location it's held. That's why we recommend you book a spacious, inviting, and well-equipped Peerspace venue for your breakout event. It's the easy way to discover a new space that suits your group's needs in a setting tailored to your needs. All spaces are available by the hour and include high-tech gear in a clean and stylish setting. You can also work with your local host, or use Peerspace's Concierge team to arrange for catering, event staff, and equipment rentals.
1. Play the spectrogram game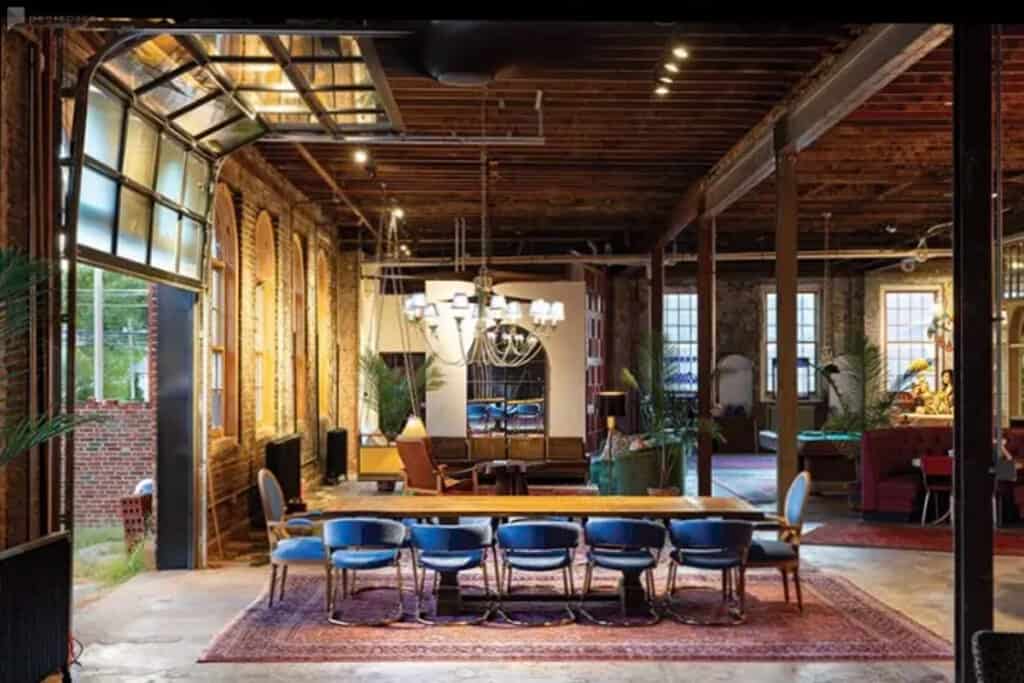 Creating a spectrogram is a unique way to visually represent opinions and facts about your team. This simple activity is a popular breakout session idea that's suitable for small- to medium-sized groups. It doesn't require a lot of planning, and it's a great way to get your attendees on their feet after sitting down for a long presentation. The general idea is that you ask everyone to line up in a row based on certain personal characteristics or their feelings about a topic.
For example, you could ask your group to line up in order of their birth date. This will require them to interact with each other and learn who shares their birthday or birth month. Then, ask them to line up in order of how excited they are about a new project or policy. Use all four corners of the room if you want to gauge opinion on an X-Y axis and create a true human spectrogram!
2. Host lightning talks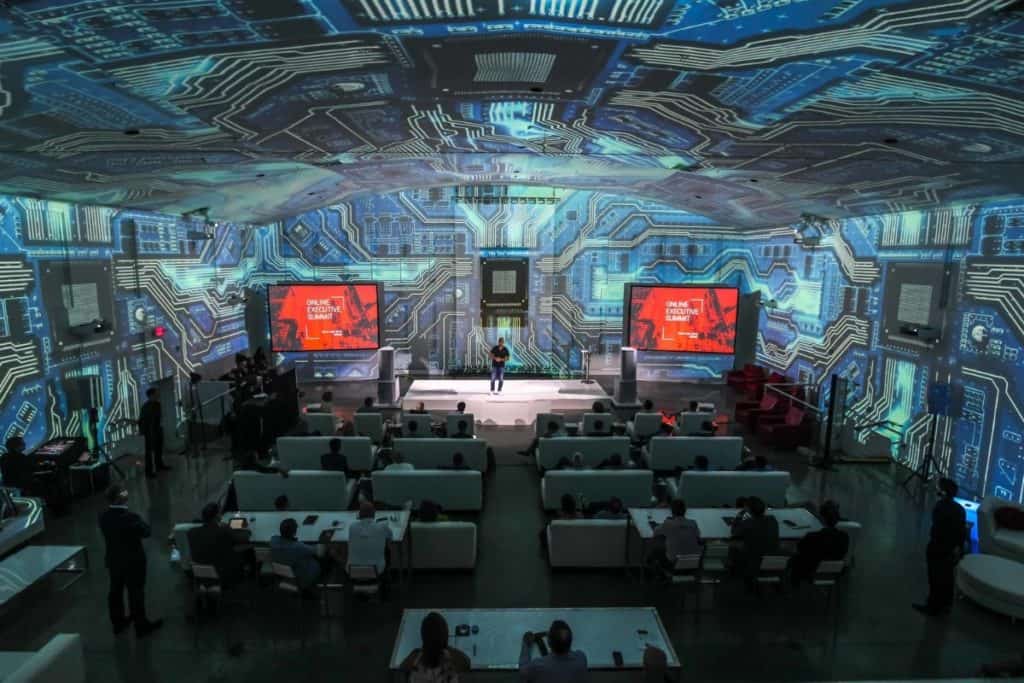 Lighting talks are a good way to break up the monotony of a packed presentation lineup. Lightning talks are short, typically no more than five or 10 minutes. You can invite attendees to give a talk on a subject of their choice for a change of pace from the main event programming.
It allows your team to share a facet of their expertise, allowing everyone in the room to speak and learn something new. When it comes to stimulating breakout session ideas, lightning talks are among the most versatile.
3. Have a silent disco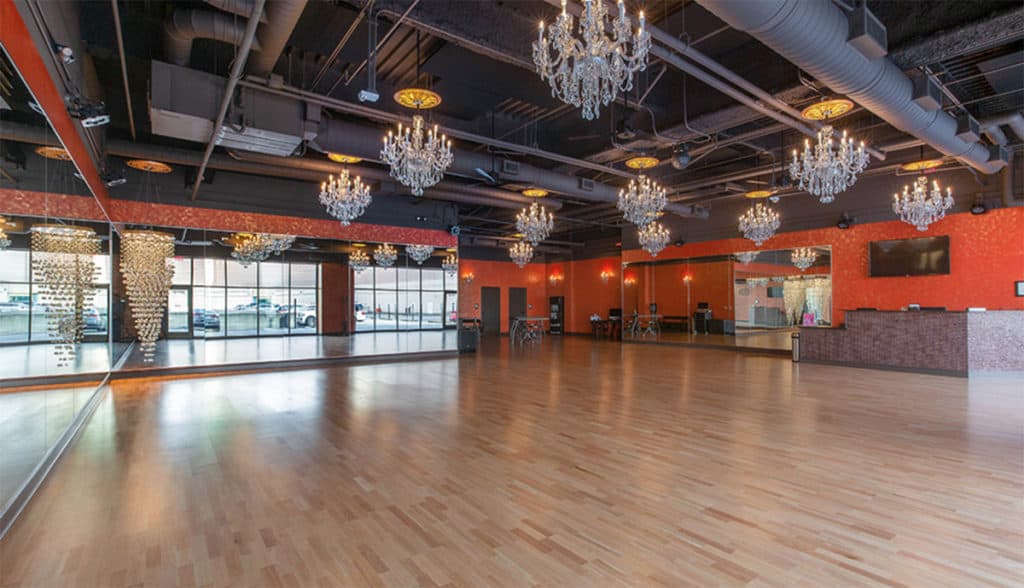 A silent disco is a unique breakout session idea that can give your attendees an energy boost — without requiring a live band or party venue. Your guests will have wireless headphones and can choose from two or more channels, each with a different type of music. It's fun to watch everyone dancing to a variety of rhythms all in the same room!
4. Enjoy a silent conference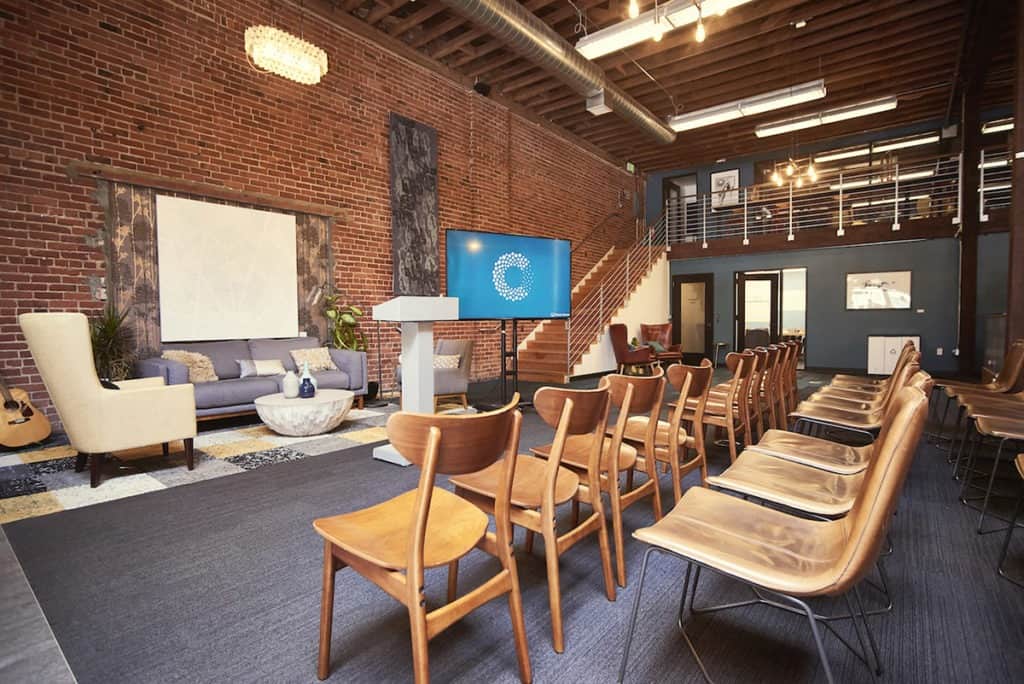 Breakout session ideas that involve quietness allow your team to decompress and reflect on the day's events. You can also use silent disco equipment to host multiple speakers in the same room at once. If you're short on space, your guests can choose which speaker they want to listen to, without the hassle of having to change rooms or struggle to follow along in a noisy environment.
5. Try speed networking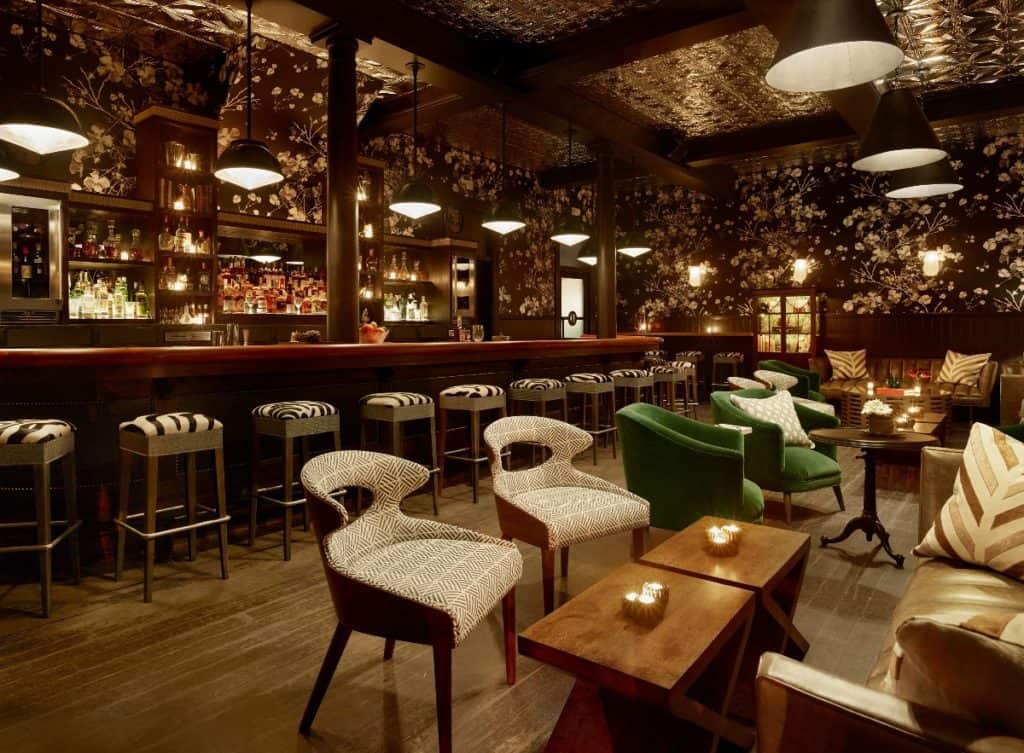 Speed networking is just like speed dating but with the goal of forging professional connections. Set up your venue so that your guests can easily sit down in groups of two or three. Give each group three to five minutes to get to know each other before moving on to the next "date." You can give out discussion topics or just leave the conversation open-ended.
6. Have a meditation session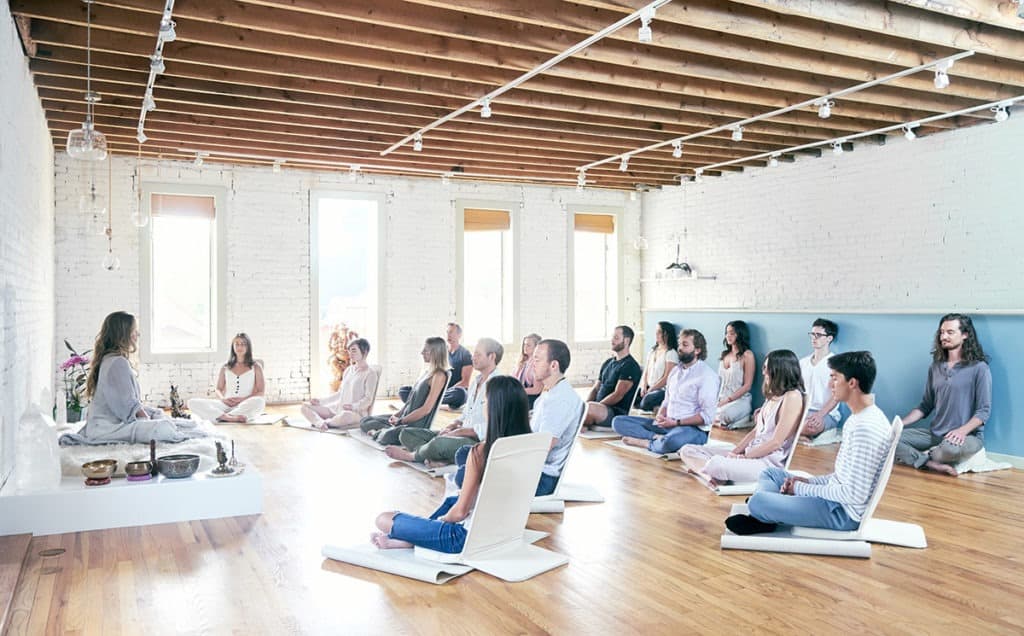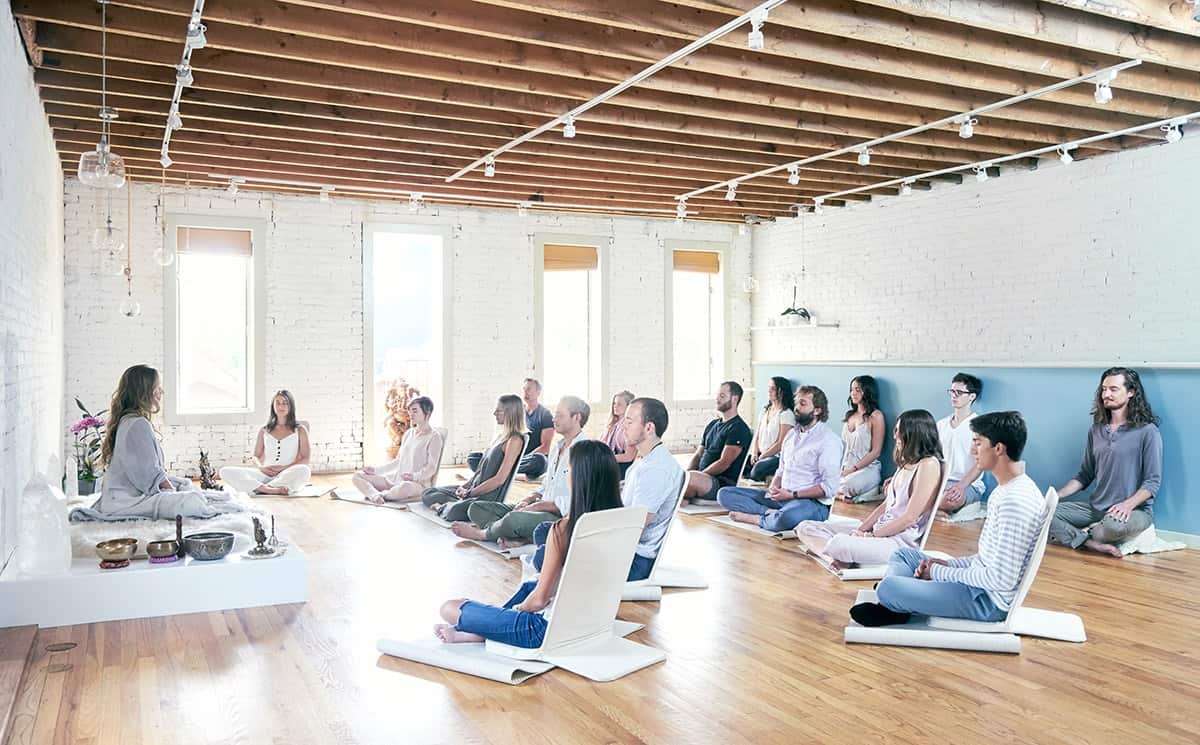 Having some downtime is key to making sure your attendees are in the right headspace for the duration of your event. Host a brief meditation session between talks, or set aside a quiet room that introverted attendees can retreat to if they feel overwhelmed or overstimulated. Choose a Peerspace venue with multiple breakout rooms or quiet outdoor spaces.
7. Use a Zoom app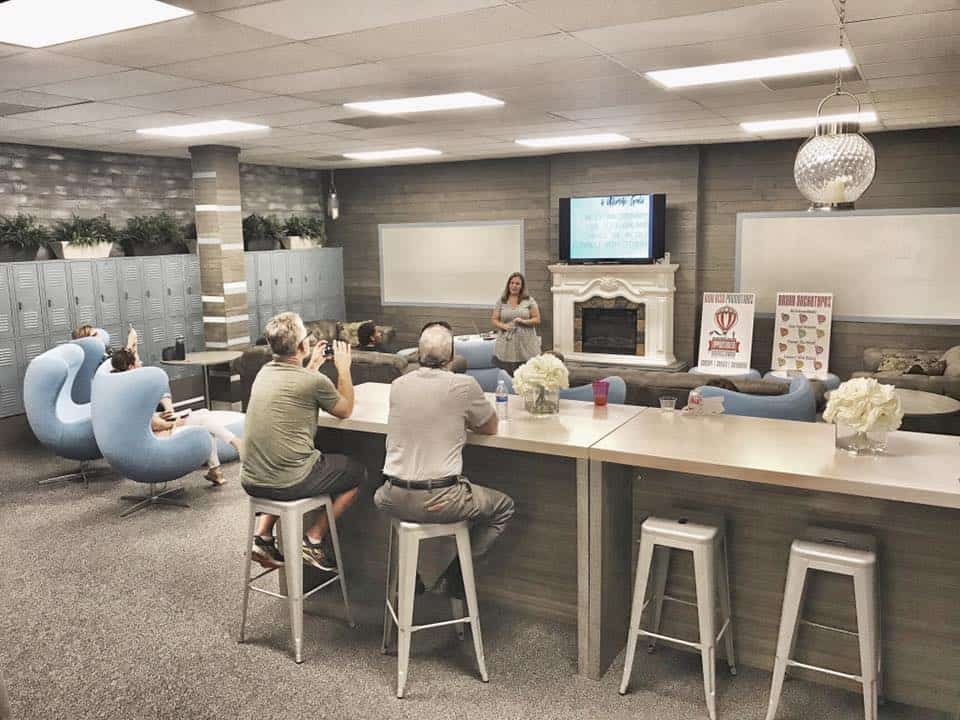 Many fun, interactive apps integrate with Zoom, the video conferencing app we're all used to using at this point. Set up your team to play classic games like charades, Pictionary, and Kahoot! Aside from games, check out the multitude of useful Zoom apps designed to boost productivity like Meeting Metrics, which tracks the talking time of each person in a particular video conference.
In addition, apps focused on self-care, meditation, and taking mindful breaks, such as Wellness Coach and Thrive Reset, can give your team a chance to connect and feel less stressed. The latter offers 60-second wellness breaks, which are perfect for days when meetings may run longer than usual. With so many Zoom apps to choose from, this is among one of the most versatile breakout session ideas.
8. Play an escape game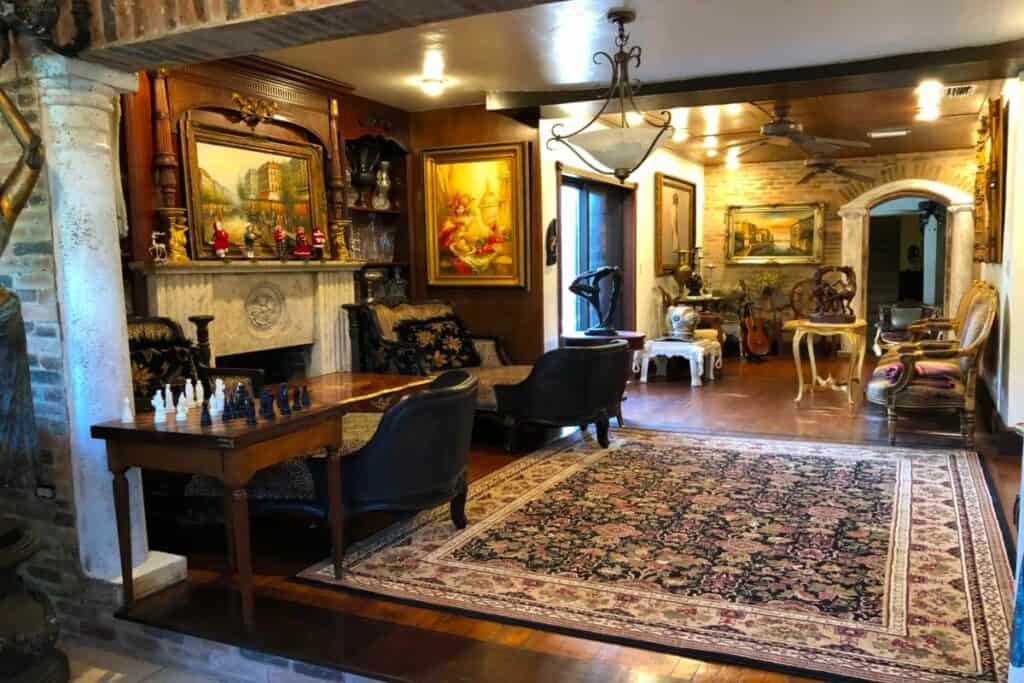 Hire a company like Puzzle Break to host a portable escape game or a scavenger hunt without having to leave the venue. With puzzles like "The Grimm Escape" and "A Hollywoodland Mystery," you get all the benefits of an escape room — the team-building, the mystery — in a format that's suitable for a breakout session. Alternatively, if your team is working remotely or spread out across the country (or world), opt for a virtual escape room.
9. Host a walking tour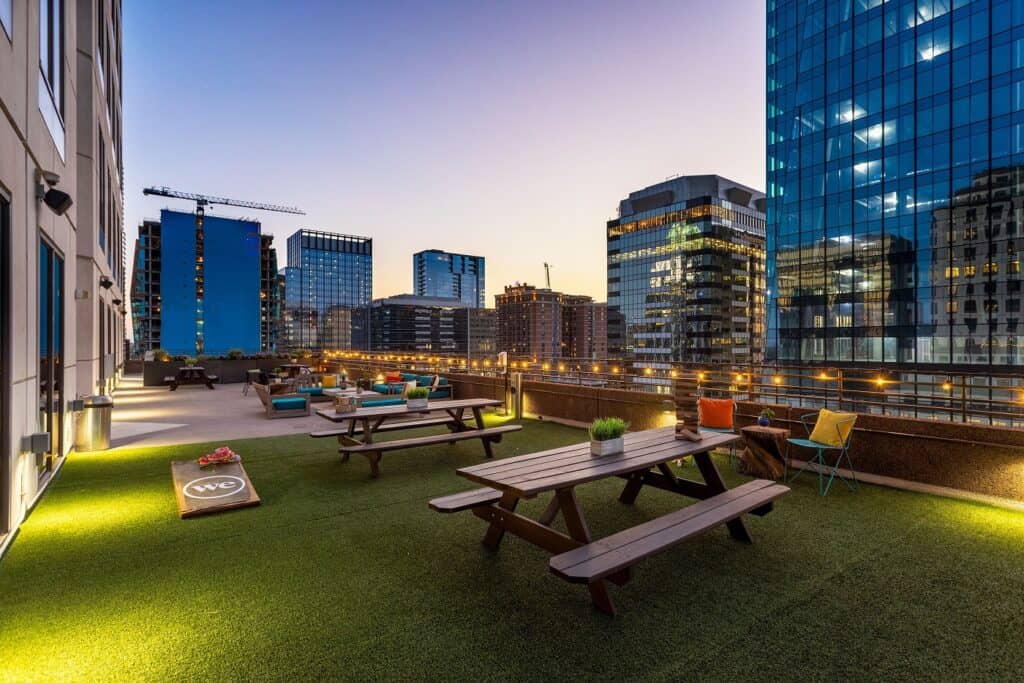 If your event is in a unique part of the city or your attendees are visiting from out of town, plan a short walking tour during lunch or between presentations to get some much-needed exercise and learn more about the area. Hire a local tour guide for a fun and informative breakout session.
In terms of virtual options, Airbnb Experiences features hundreds of different tours that focus on history and culture. For example, one experience involves following a plague doctor through the city of Prague, while another lets viewers journey through the scenic streets and famed canals of Venice, Italy.
10. Set up a photo booth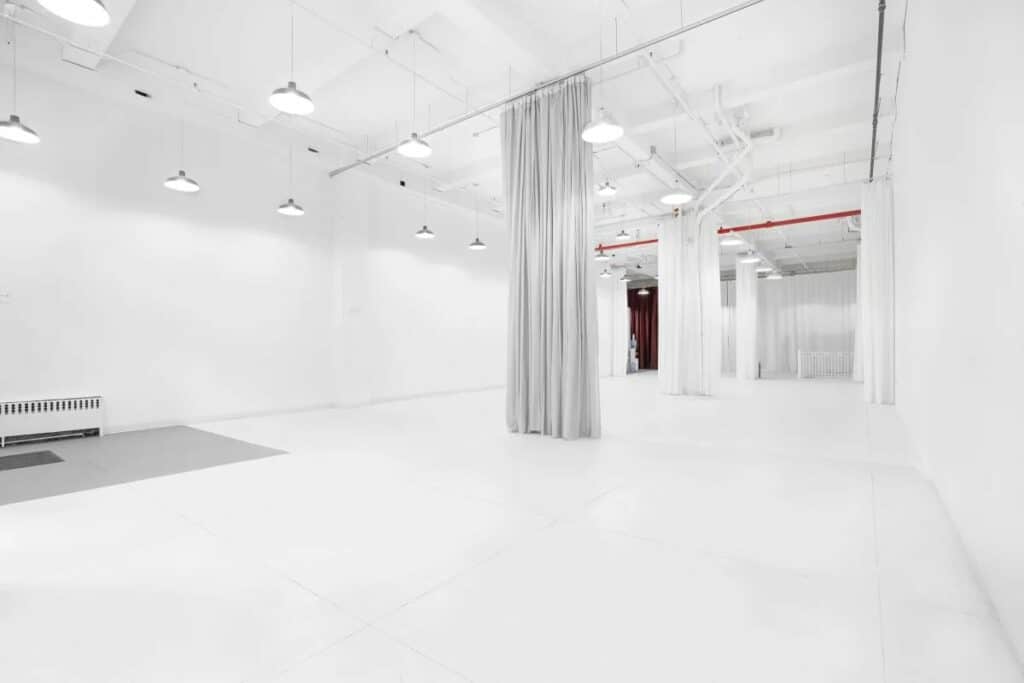 Photo booths make for a fun breakout session idea that can add a bit of creativity to your event. Add a twist to make it more interactive, such as setting up a costume closet in your photo area. And remember, the Concierge service can help you hire a professional photographer and rent lighting gear along with your Peerspace booking.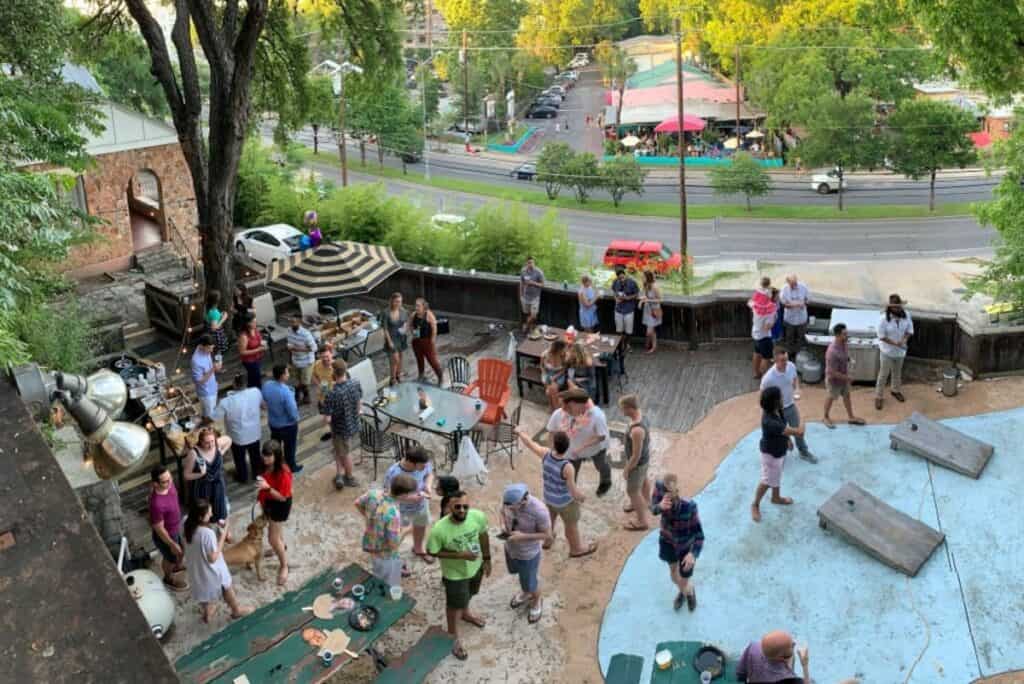 Chances are, your event's attendees have a range of different skill sets and experiences that may not be obvious at first sight. Give your guests Post-It notes to write down a task they need help with or can offer help with. It can be anything from setting up a Twitter account to translating a birthday card into another language for a grandparent. This is a great way to encourage your attendees to share "soft skills" that aren't ordinarily part of their job description.
12. Paint a collaborative portrait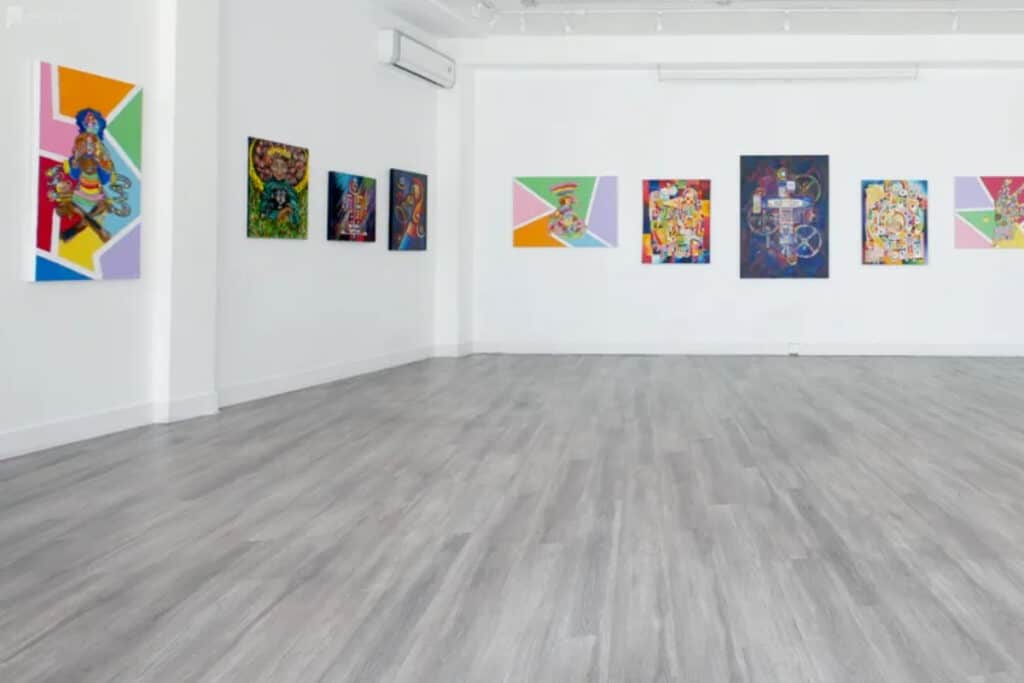 Provide each breakout group with a poster or canvas and ask them to illustrate the main points or ideas they took away from the previous presentation. This is one of the breakout session ideas that are great for creatives and those who communicate best through visuals.
13. Have a "snowball" fight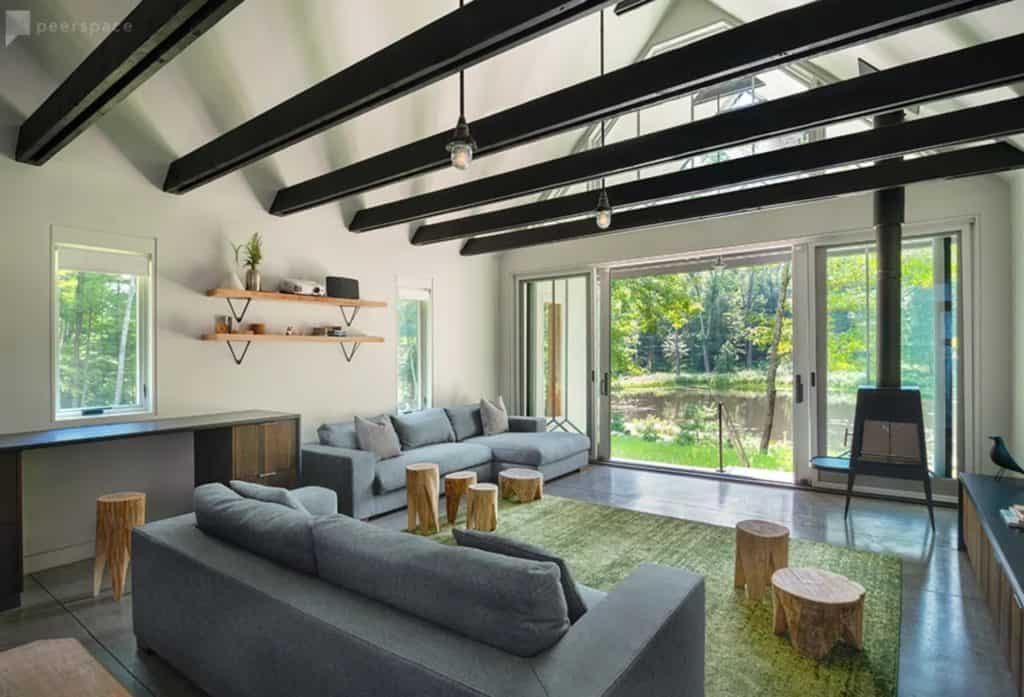 Ask each attendee to write something down on a piece of paper that they don't feel comfortable sharing out loud. Once everyone's done, have them crumple up the paper and throw it around the room. Then, everyone takes a turn picking up a "snowball" and reading what's written on it.
14. Play with LEGO® blocks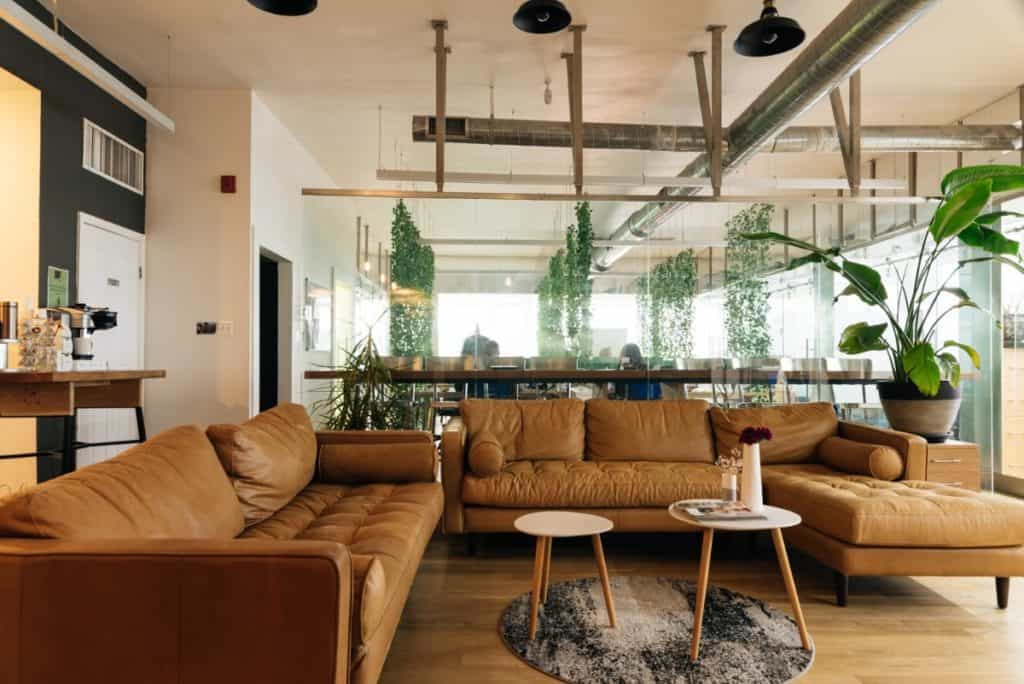 Use the LEGO® Serious Play technique to focus your breakout session. Purchase the starter kit or hire an official facilitator to lead your group through creative exercises. It's an idea designed to boost teamwork and communication in a playful (but serious!) way. This is one of the most innovative breakout session ideas that will help bring out your team's childlike creativity and curiosity.
Bonus: play team trivia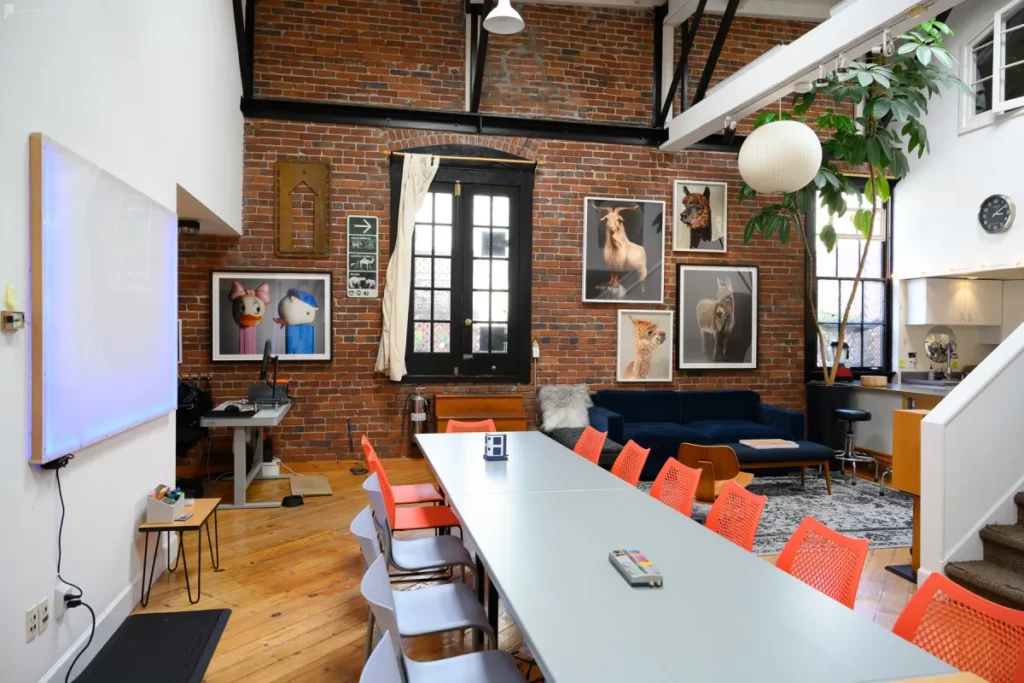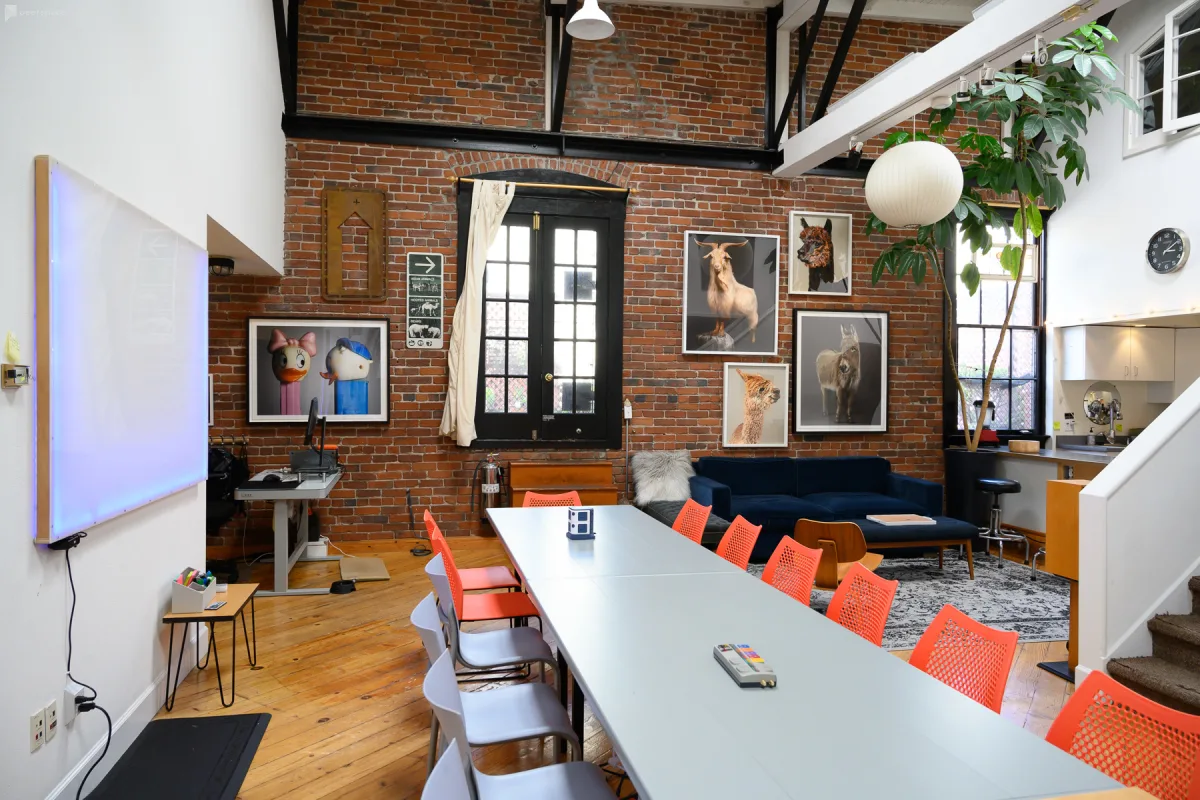 This idea involves a bit of pre-planning, yet can be immensely rewarding! Ask your team members to submit an interesting or surprising fact about themself that no one else in the office knows about. Take turns reading those facts aloud while your team members guess who wrote the personal fact. Try to encourage the team to submit light-hearted facts in order to keep the mood light. Then, prepare for tons of laughs as everyone learns a bit more about each other than they ever knew before! Ideas like this are not only fun but may also be a great way to bond your team.
Peerspace is ideal for hosting your breakout session ideas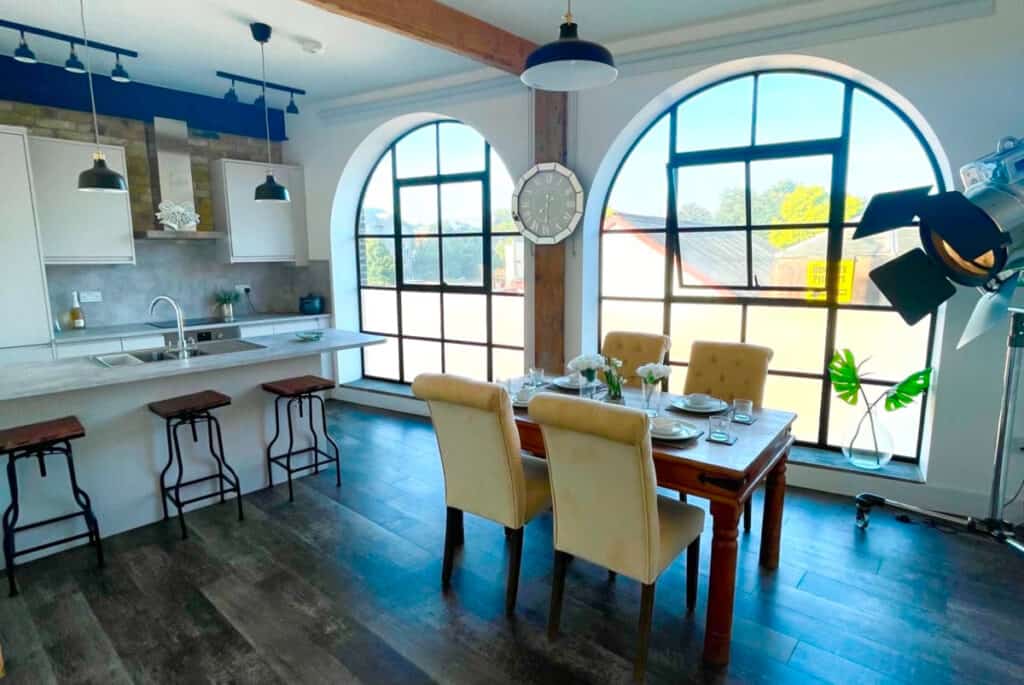 Deciding on the right breakout session activities is as important as finding the right speakers for your event. We think these 14 unique breakout session ideas are a great place to start. For even more ideas, browse Peerspace to find a conference or retreat venue with the perfect breakout space for your group. Lofts, penthouses, cabins, rooftops, and other hidden gems in your city are out there for the renting!
You can also check out other incredible meeting venues for when you and your team need a break from office monotony. And remember, you can always ask your space's local host or contact Peerspace's Concierge team for help customizing your booking!



Get together somewhere better
Book thousands of unique spaces directly from local hosts.
Explore Spaces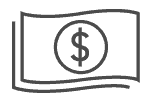 Share your space and start earning
Join thousands of hosts renting their space for meetings, events, and photo shoots.
List Your Space