9 Inspiring Women's Conference Ideas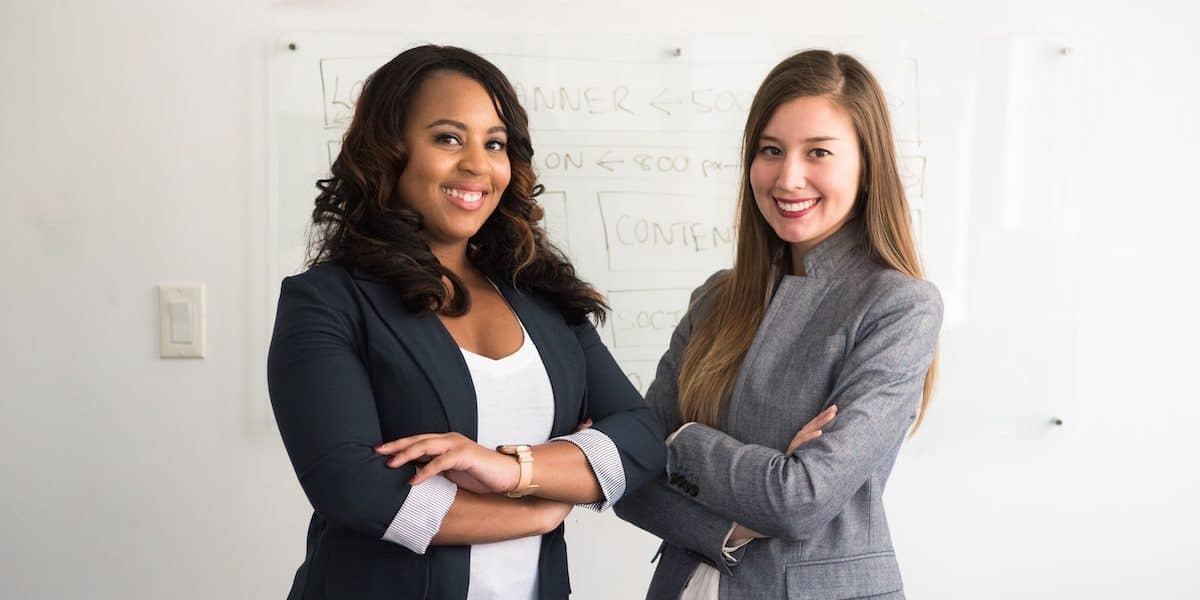 Large-scale events are daunting to produce, and finding a venue to host them isn't even half the battle. That's why Peerspace is an event planner's best friend! We simplify the venue booking process so that finding the perfect event space is as easy as securing a hotel room for a family vacation. Conferences can be an empowering networking experience, primarily when you gear it towards bringing women together. Here are women's conference ideas for any niche, hobby, or industry-relevant to modern women. Make an impact in your community with an event that inspires, educates, and uplifts.
1. Focus on wellness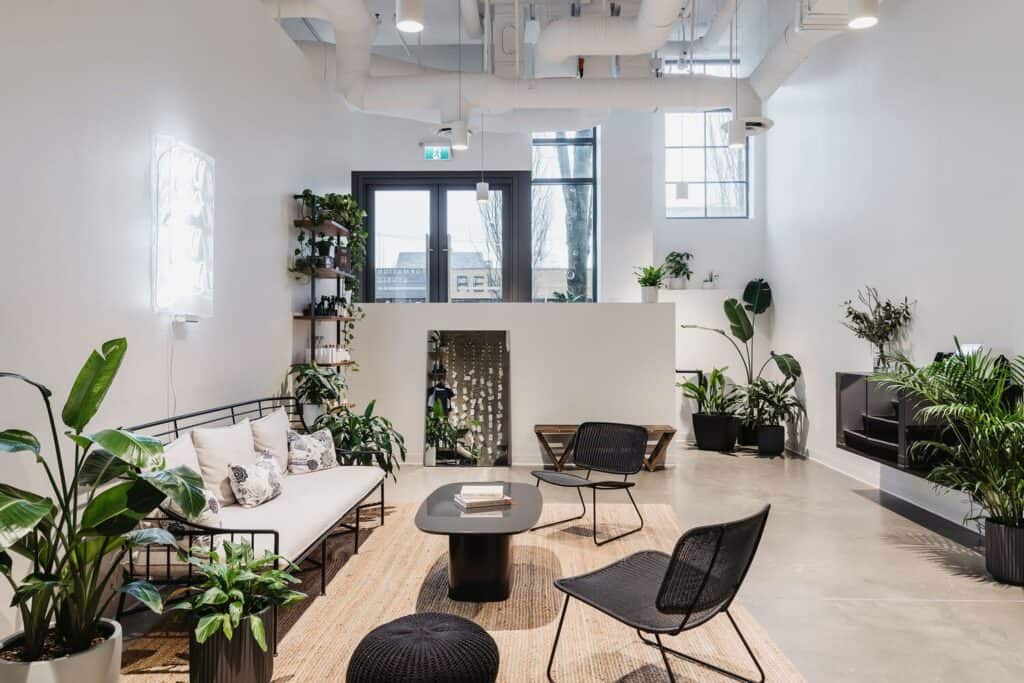 Bring together experts in the health and wellness fields to create a conference that gives women the confidence to take charge of their health. Invite fitness influencers, health-focused companies, snd body-positive speakers like model Katie Willcox of Healthy is the New Skinny. In fact, Health at Every Size (HAES) makes it easy to book professionals to speak at conferences.
Seek sponsors like healthy snack companies, athletic clothing brands, infused water manufacturers, and wellness-focused media companies. Set up workshops on nutrition, mental health, yoga, fitness, self-care, and more to make it more interactive. Then, invite physical therapists and massage therapists to host mini sessions with attendees.
After you bring all of these pieces together, you'll create an immersive experience. In fact, it will inspire your community to try new things and engage in a healthier lifestyle. Plus, if your event is virtual, you can consider installing and using Zoom apps, which range from productivity apps to mindfulness-focused ones like Wellness Coach to Thrive Reset, spotlighting 60-second wellness breaks. The latter would be perfect for intermissions.
2. Foster entrepreneurship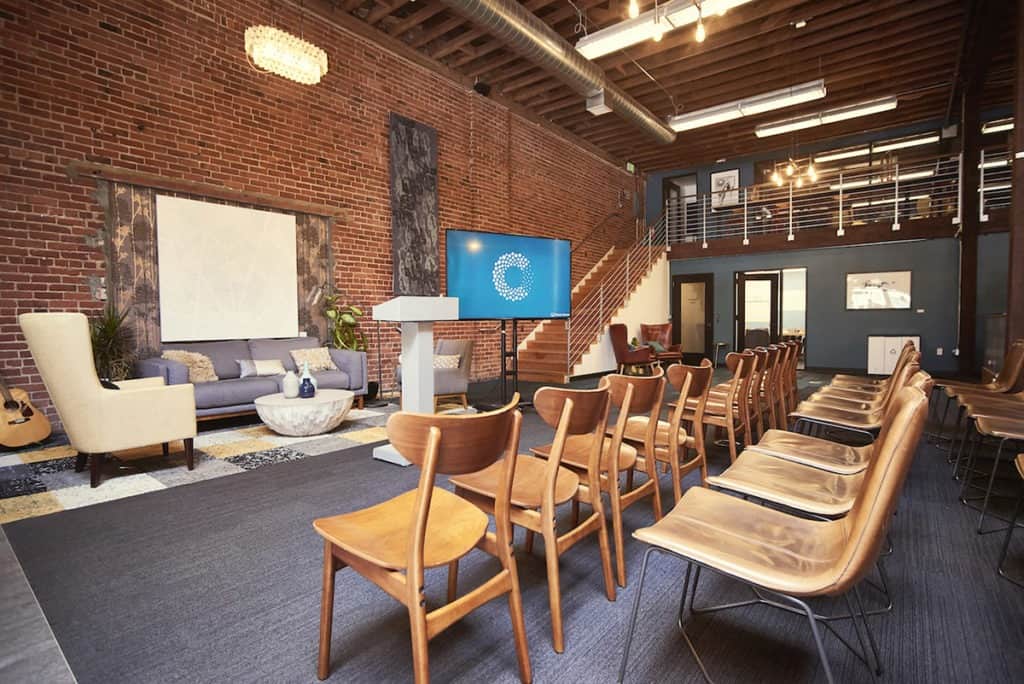 Spark creativity with a conference designed for female entrepreneurs. Feature speakers from the food, arts, media, apparel, tech, health, and beauty industries so that business owners of all types can benefit from the sessions.
You can also host workshops on business plan writing, marketing, budgeting, funding, self-care for CEOs, hiring practices, and networking. Also, don't forget to touch upon managing the balance of full-time work when starting a new business!
Entrepreneurship gives women the opportunity to work on their terms and be their own bosses. Use this opportunity to equip them with the knowledge, support, and tools they need to build their empires confidently.
Be sure to send attendees home with planners for their businesses, worksheets, discounts for marketing materials, and other practical supplies. This is a popular women's conference idea, but yours can provide unique value by catering to different niches and offering creative workshops that you can't easily find elsewhere.
3. Bring bloggers together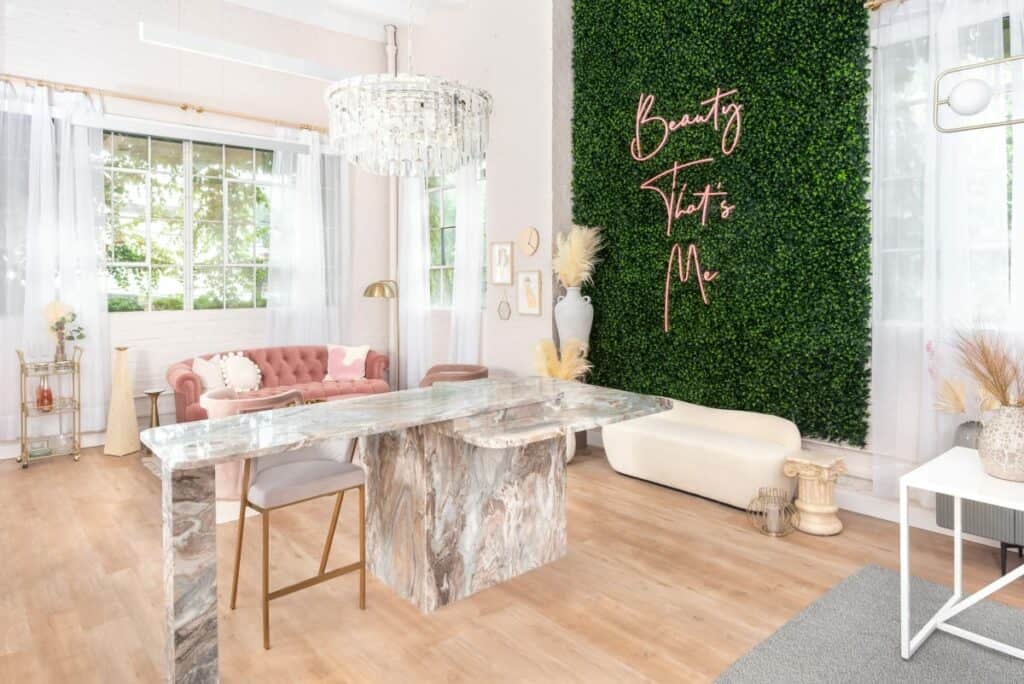 Blogging can be a lucrative endeavor, and it is also a creative outlet that almost anyone can enjoy once they find their niche.
Therefore, set up new and seasoned bloggers for success with a blogging conference. Do so by featuring workshops on social media strategy, monetization, writing, search engine optimization (SEO), networking, budgeting, website hosting, and personal branding.
With a photo booth on-site, budding bloggers can create content right from the event! Consider even adding a studio for product photography so that they can use their conference swag bag goodies for practice.
4. Feature panels on podcasting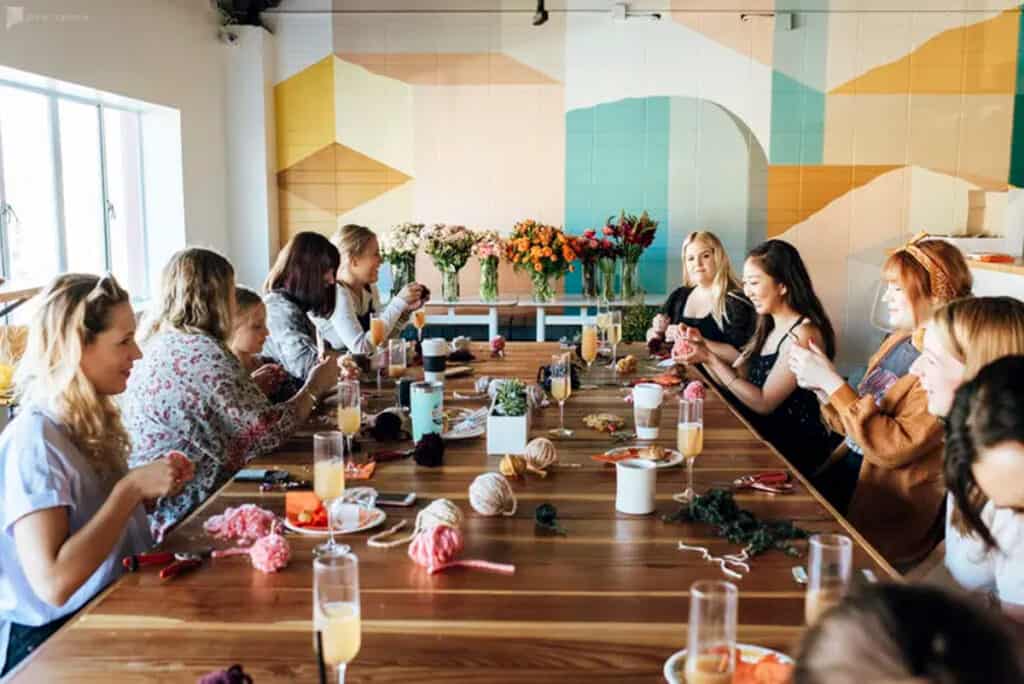 From companies to individuals, it seems like everyone has a podcast these days! It just might be the new blogging, so hop on the bandwagon and host a conference for podcast hobbyists and entrepreneurs alike. In fact, you can easily reach out to podcasters via social media channels like LinkedIn or Instagram. to gauge their interest in your event.
Much like a blogging conference, you would want to feature workshops on marketing, social media, content planning, and monetization. You could also host workshops on interviewing techniques, recording equipment, and online distribution.
5. Host a documentary screening
Educate and inspire by showing relevant documentaries at your conference! Showing films is an impactful way to get your conference attendees fired up and ready to tackle their goals. Be inspired by documentaries that focus on social change (in fact, Sundance curated a handy list of titles).
Popular options include Miss Representation, Knock Down the House, Gaga: Five Foot Two, Seeing Allred, and He Named Me Malala. In fact, Netflix allows one-time educational screenings for any documentaries that meet their listed criteria! For tips on how to plan your documentary screening, refer to this informative article.
6. Give out swag bags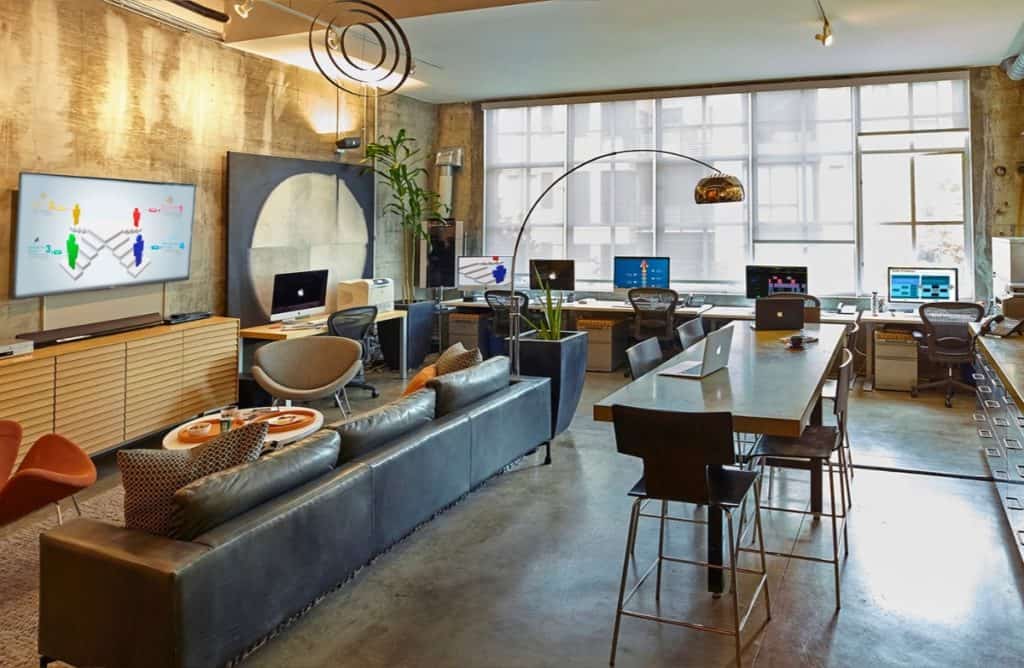 Every conference attendee needs to walk away brimming with knowledge — and an arm-full of goodies! Approach potential sponsors and ask them to provide in-kind donations that you can send home with your guests. In addition, Etsy is a fantastic resource for commissioning small businesses to produce custom swag.
Our favorite potential swag items include relevant books, beauty items, snacks, T-shirts, water bottles, planners, and various branded office supplies. This conference idea is the perfect finishing touch that every guest will greatly appreciate.
7. Host a TEDx event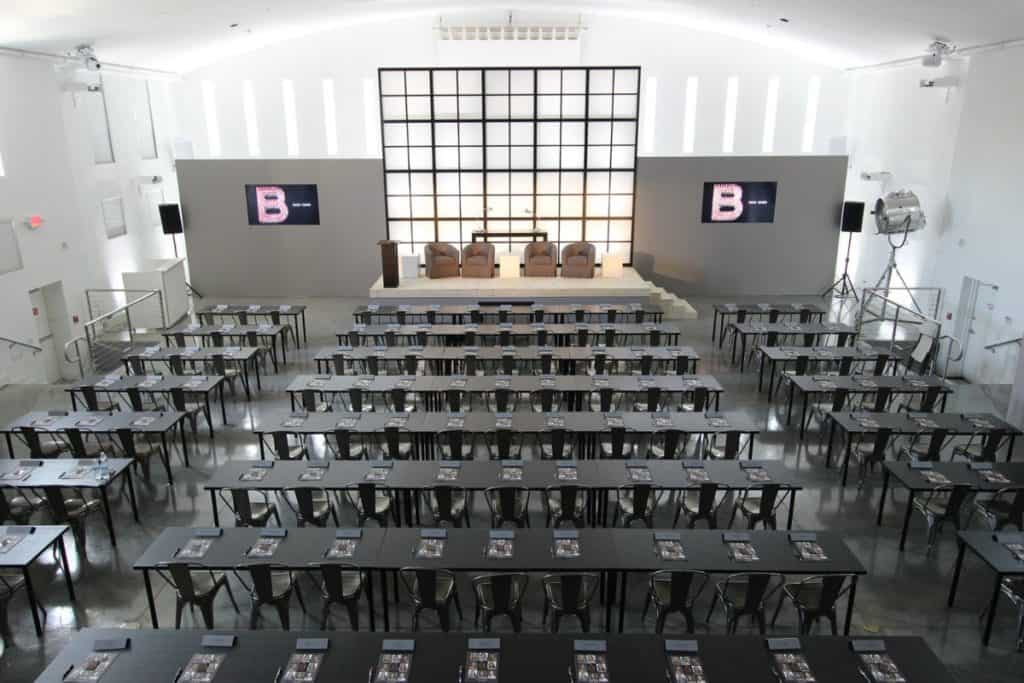 Give women a speaking platform by hosting your own independent TEDx speaking event. Invite speakers to submit their relevant presentations before you start advertising the conference to the public. Because, really, setting up the event itself can be a learning experience on its own!
Choose a venue with theater-style seating, a projector and screens, and possibly a stage (Peerspace can help!), and then visit this page to find all of the information you need to set up your event.
8. Host a conscious living conference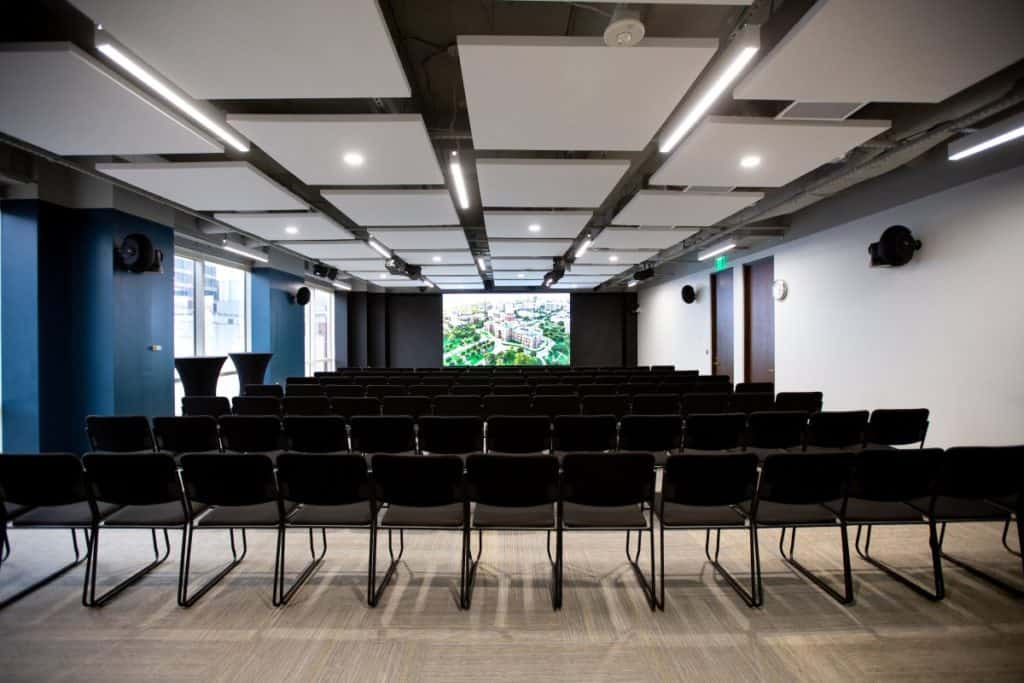 In today's society, being a conscious, ethical consumer is more than just a trendy lifestyle that looks good on Instagram— it's a form of activism. Bring in experts, consultants, and social media influencers and bloggers for a conference that guides attendees through more ethical lifestyle choices.
Cover topics like zero-waste living, sustainable fashion, veganism, and environmental lobbying. Also, ask chefs to host cooking demos that use ethical, sustainable ingredients. (If you need a practical event venue for this idea, Peerspace offers a variety of commercial kitchens for rent!)
Alternatively, set up a swap meet to trade items like clothes and household goods and organize craft workshops. Then, invite fair-trade certified and benefit corporations to have booths to educate attendees on their products. With this timely conference idea, you can teach your community how to do good just by switching up their consumption habits.
9. Set your conference up for success with an unforgettable venue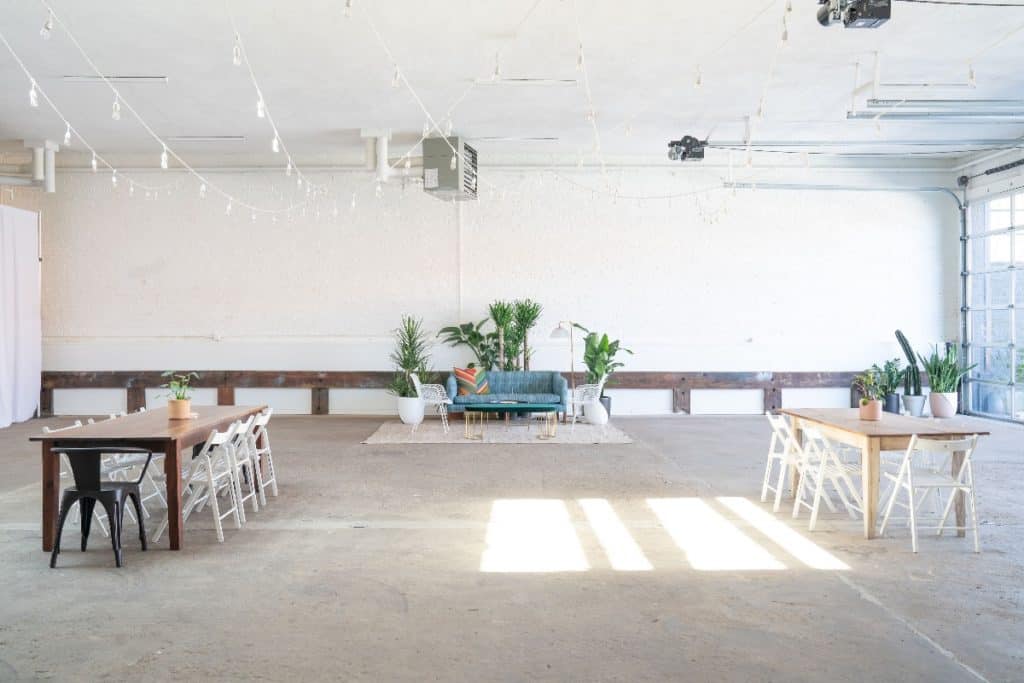 A conference requires a lot of space, and more space usually means a higher cost. However, you can save time and money by finding a home for your conference on Peerspace. You can book warehouses, classroom-style spaces, theaters, galleries, lofts, penthouses, mansions — or almost anywhere else you can imagine bringing your women's conference ideas to life.
As a bonus, many venues are equipped with projectors and everything you need to run your event smoothly. Some hosts even offer catering options or recommend vendors, so providing lunch will be a piece of cake. But what if you find the perfect venue in terms of style and location but it's missing something? Well then, we have you covered there, too! Simply contact the Concierge service to have them set you up with equipment and catering rentals delivered to you at your venue. Peerspace takes a lot of the stress and guesswork out of planning a successful women's conference.
Coming up with women's conference ideas may seem daunting. However, by following these tips, you can pull off a majorly successful event! Conferences build communities, spread knowledge, and inspire leaders. So just imagine the new ideas you can spark with yours! Take a few of these women's conference ideas to get started. When you do, you'll be well on your way to creating a memorable, impactful event for the women in your community.

Get together somewhere better
Book thousands of unique spaces directly from local hosts.
Explore Spaces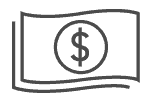 Share your space and start earning
Join thousands of hosts renting their space for meetings, events, and photo shoots.
List Your Space