8 Baby Photo Shoot Ideas & Venues in Phoenix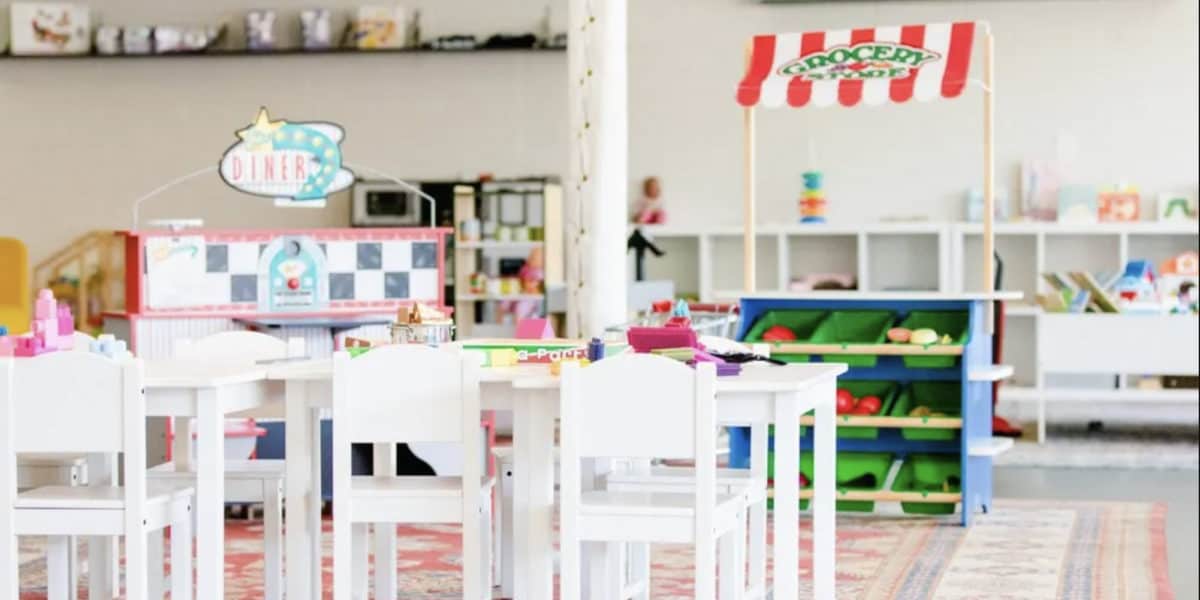 We're lucky these days to be able to capture our every waking minute. From the time we're born all the way throughout adulthood, we can take snapshots of moments that otherwise pass us by. But ask any parent, and they'll tell you that those early years fly by in the blink of an eye. Booking a portrait session for your baby is a unique way to capture some of those early years, and it's a lovely bonding experience. Trust us: nobody looks back years later and regrets having too many photos of their baby.
With its popping downtown area and expansive, awe-inspiring desert landscapes, Phoenix provides its photographers with a host of unique photo shoot ideas. These are the sort of photos that become cherished heirlooms, loved by your kids after they're grown, a perfect encapsulation of their formative Arizona years.
Here are some of our top baby photo shoot ideas in Phoenix—see what you think!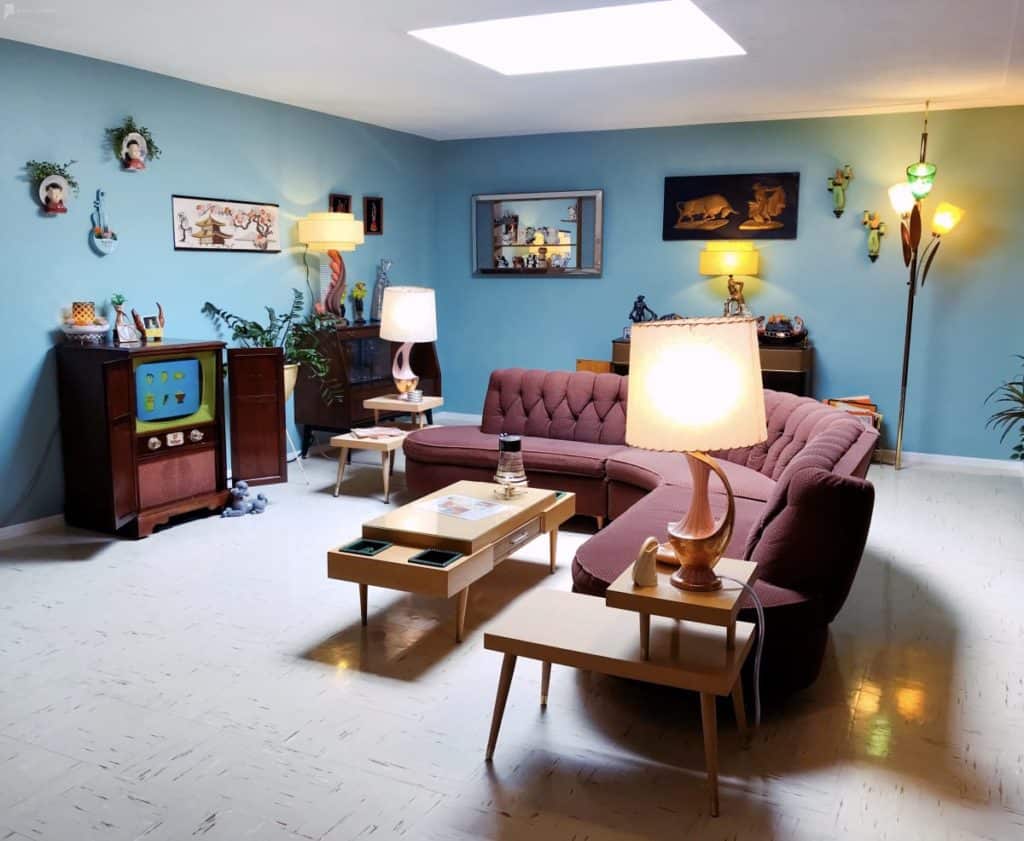 When it comes to portraits, sometimes the more different the location, the better. Purposely styled to mirror the year it was built (1957), this mid-century North Phoenix home is dripping with creativity. It might also be the only spot in Phoenix with its own Mickey Mouse room. Pretty much tailor-made to delight a baby, isn't it?
Bright and colorful walls mix with interesting furniture and a skylight in the main room that provides bright, natural light between 10AM and 5PM most days. We love this space and think it's perfect for quirky Phoenix families looking for a different vibe.
Capture Arizonan tranquility at the Desert Botanical Garden
Nothing says Phoenix like the desert, and there's nothing stopping you integrating that into any kind of photoshoot. The 140-acre Desert Botanical Garden in Papago Park has so many photoshoot possibilities, it's unreal. From its extensive garden trails to its floral, wall-to-wall cacti jaunts, outdoor lovers will be overwhelmed by how much inspiration it gives them.
It's also a good spot for baby and family photographs, since it's a safe version of the wilderness. The garden is a popular spot for photographers, so you need to book your shoot in advance to get the most out of your time and space there.
Explore the secrets at your own front door in Papago Park
The greater Papago Park is another fun idea for baby photo shoots. Unlike the botanical gardens, you don't need permission, so you can just book your photographer and go. A designated Phoenix Point of Pride, there are so many natural backdrops and no hour is more golden than the Arizona golden hour.
Whether your shoot is contained to the outskirts or you're intent on visiting the Hole in the Rock or exploring its secret lake and palm trees, there's no place that captures Phoenix better. Papago Park has been a popular location for family photoshoots since the invention of the camera. And looking at it, we feel like that's never going to change.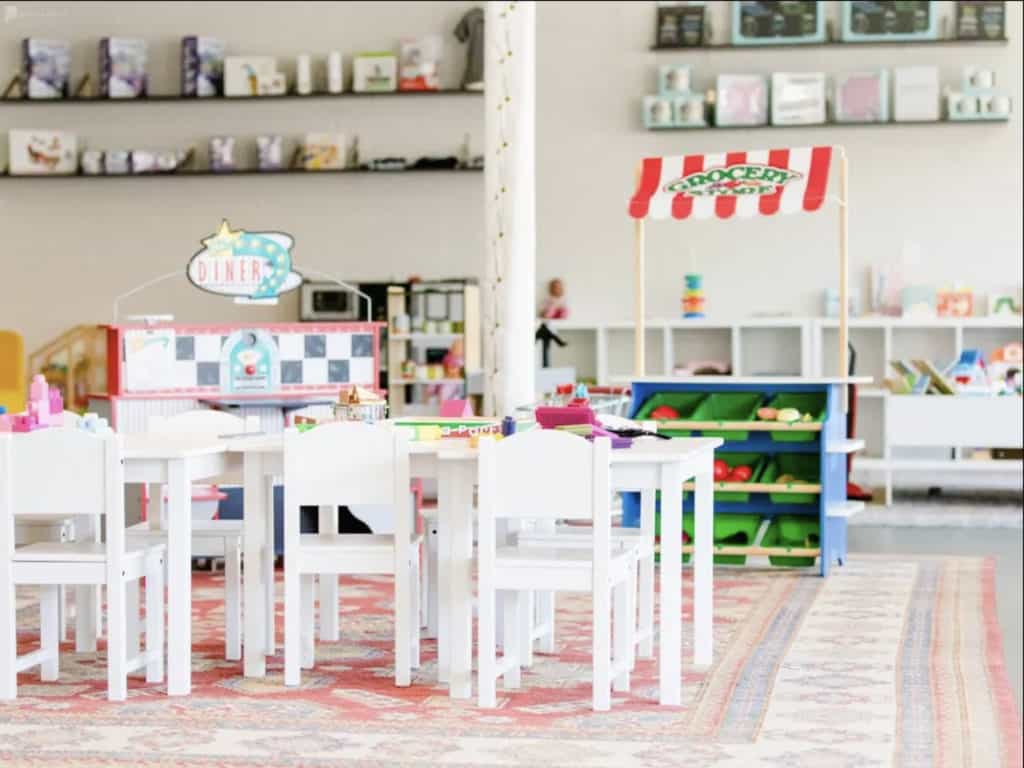 Mini-Social exists for parties for kids and adults alike, but this Americana-inspired events venue is also primed for photoshoots. This Scottsdale space is full of easy-to-clean toys and games as well as colorful furniture which makes for adorable baby portraits. Swathed in natural light and complete with its own white backdrop, pictures shot here will have all the moms asking where you had your photos taken. For its size, this 2,700 sq. ft. dream is super affordable. Photographers can book all day sessions with multiple families for a great price.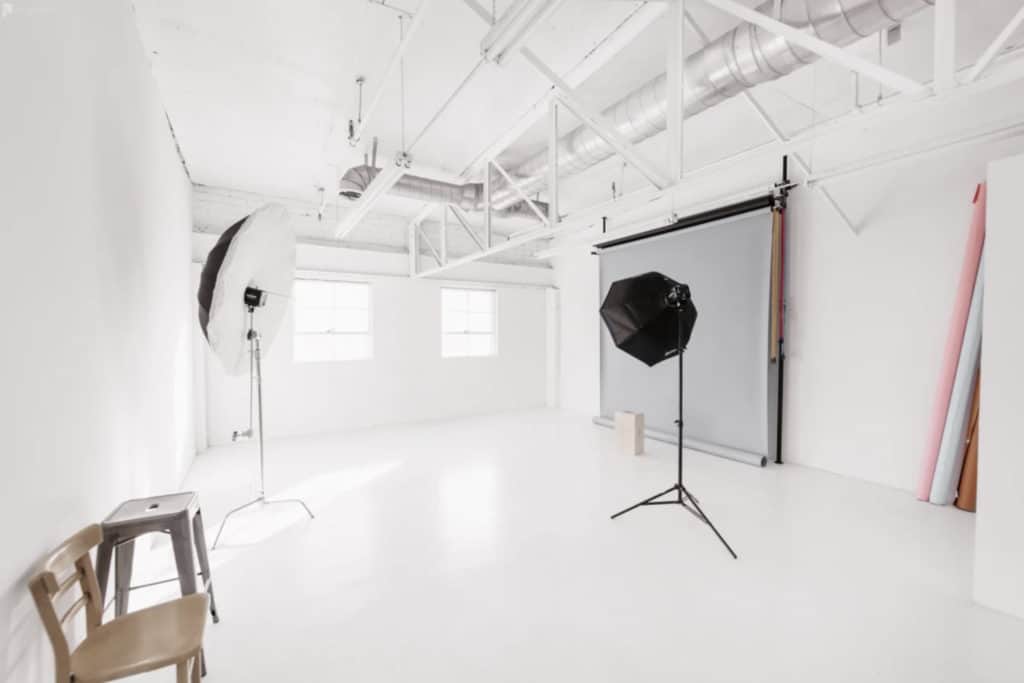 Sometimes, there's nothing better for baby portraits than a well-lit, full-service studio. This beautiful industrial space encompasses 1000 sq. ft. of pure, clean goodness. Located close to Eastlake Park, the studio is blessed with two east-facing windows that harness ample natural light, making the smaller space look more expansive.
This is a great spot to book, not just as a photographer but as a subject, too. You'll also get make up stations, WiFi, a TV, and a mini fridge for those hotter Phoenix days that can really take it out of you. As well as the studio itself, you can also rent extra services such as canvas backdrops, paper, and professional lighting for that extra oomph.
If you're looking for a larger studio, you can't go wrong with this creative midtown space which has its very own deck. It's been used for everything from events to runway shows, but really shines when it comes to photography. Each wall is completely white, offering you the opportunity to bring any props you might need for your infant's first photo shoot. Whether it's their first teddy bear or a mobile swing set. Pretty much everything you see here comes in the price, but the host also has extra amenities you can rent if you need them.
Relive the Wild West at the mindblowing Scorpion Gulch
If you've been lucky enough to visit Scorpion Gulch already, you'll know the array of photo-worthy opportunities to be found there. Located in the Mojave Wasteland, it's got a little best of desert edge without the actual harshness. This beautifully rustic South Mountain spot has so many unique locations for a shoot; ones you won't find anywhere else but Arizona.
In its lifetime, Scorpion Gulch has been a home, a general store, and a bar. These days, it offers Phoenix portrait photographers tons of settings for all kinds of shoots. With the mountains and desert in the background, rocks on foot and old stone, you'll get a shoot to undoubtedly remember.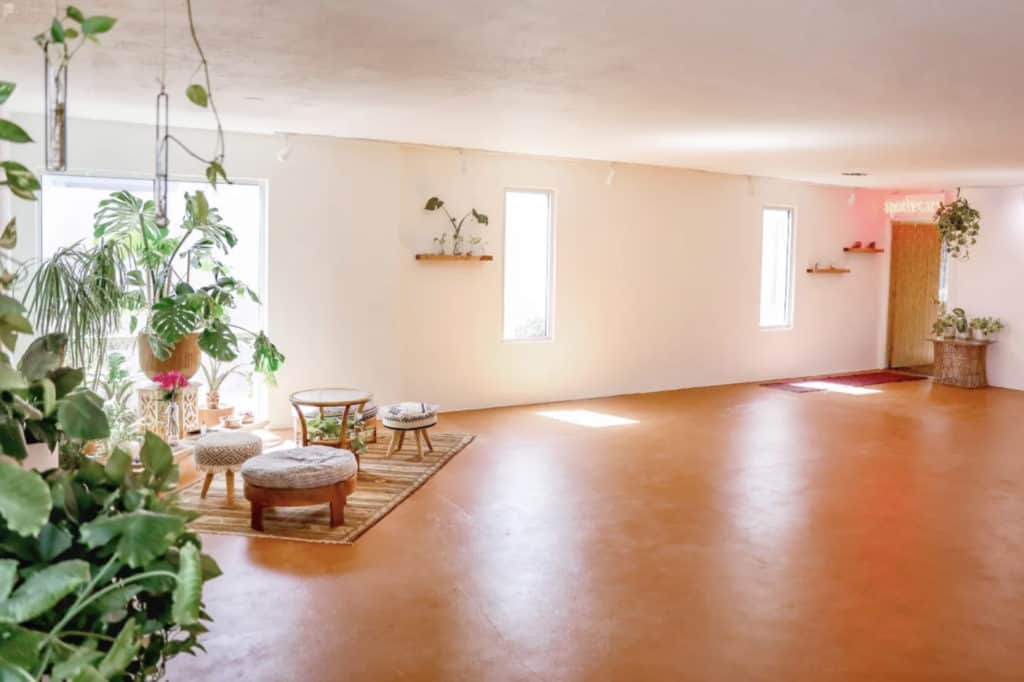 If there's anywhere in the states with an endless supply of Boho mamas, we'd say it's Phoenix. This open, minimalistic space is filled wall-to-wall and floor-to-ceiling with all kinds of plants. Whether you're looking for something different for a baby's first photo shoot, or it just fits your vibe, this space also has a LIFX lighting system you can customize until you're fully happy.
Plan your Phoenix baby photo shoot before they're all grown up!
If you're a new parent, booking a portrait session for your baby can be the best decision you'll make. Professional photographers are able to amplify what's in front of them. These are photographs you can look back on in decades to come and remember the exact moment you watched your little one wear their first dress or strike their first pose. There are few better ways to spend an afternoon with your growing family.
From maternity photoshoot ideas to Instagrammable spots, Phoenix is the place to be to capture those memories. After all, once you've lived in Arizona, there's no turning back. And the best part is, you really don't have to.