8 Places to Find Camera Equipment Rentals in New York City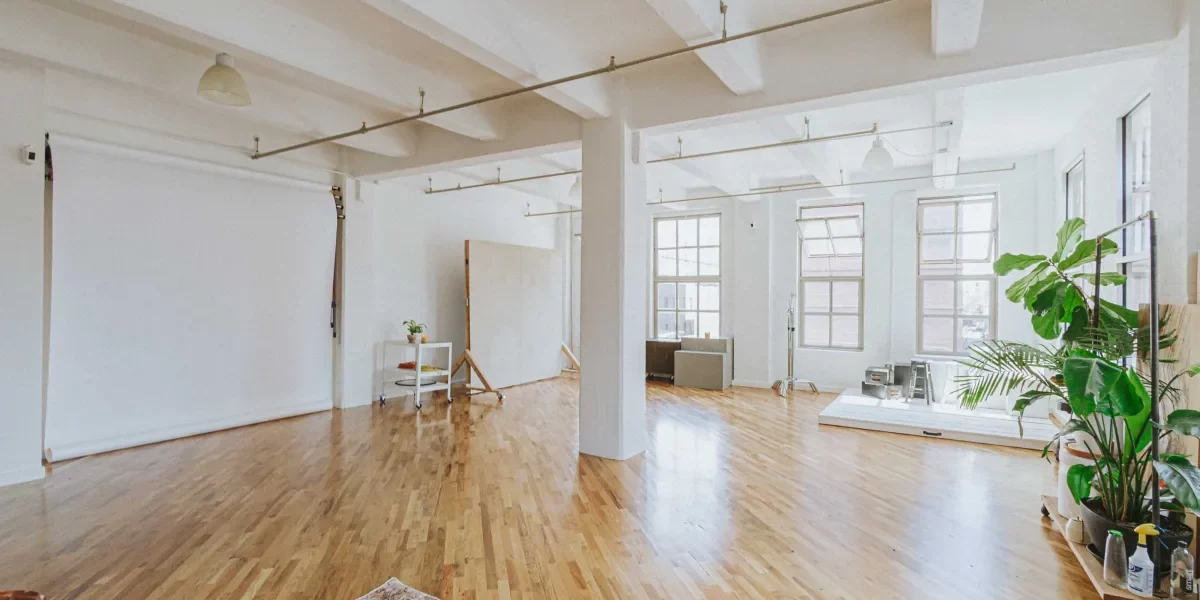 New York City is the epicenter for a lot of the world's most compelling art, fashion, design, and events. If you're planning a production, chances are you'll occasionally need some additional gear to get the job done. Therefore, we've put together a useful list of reliable and comprehensive vendors for camera equipment rentals in New York City.
These pro services can get you geared up for your production, whether you're shooting at a Peerspace venue or a different location. Luckily, if you have chosen to book a Peerspace venue for your shoot, you'll have the power of the Concierge service at your fingertips. These equipment and logistical pros can source gear from these or other equipment rental companies and have it all delivered to your venue. Unlike other services, they can also get delicious catering and other equipment and services to you, too.
Throughout this article, we'll include photos from real Peerspace studios in New York City that you can book and use today. Combine the perfect venue with the top-notch equipment from a vendor below and you're sure to have a professional (and exciting!) experience. Whether you need additional soft lights to blanket a cyclorama for a car, or you want high-speed lenses for shooting on a rooftop at night, the following vendors will be able to help you get it.
Manhattan: 50 W.17th St. New York, NY 10011
Brooklyn: 370 19th St. Brooklyn, NY 11215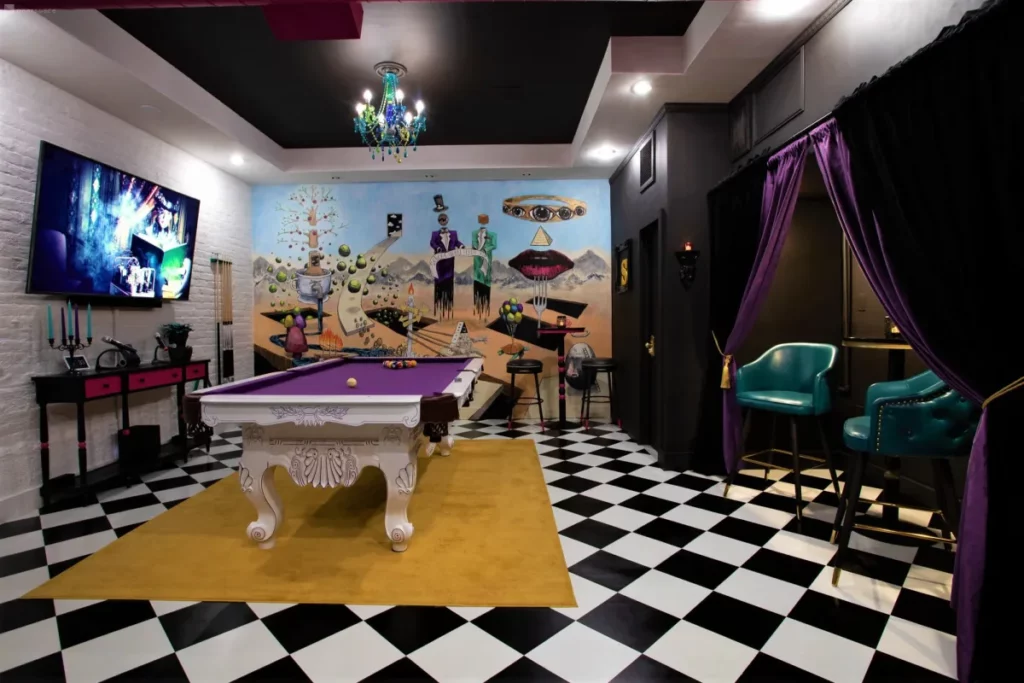 If you've rented gear in the New York area before, you may or may not be aware that Adorama has moved into a vastly expanded space in Manhattan and also opened up an 18,000-square-foot shop in Brooklyn. ARC rents a full range of still and motion cameras, lighting, and grip equipment. They're a one-stop-destination for all sorts of shoots.
Rentals are generally due back by 9:30 a.m. One of their specials, however, is that if you rent on Thursday after 4:30 p.m. (or on Friday) and return by noon on Sunday, they'll only charge you for one day. Please note that they close at 2 p.m. on Friday, and they're closed on Saturdays.
Manhattan: 546 West 48th St. New York, NY 10036
Queens: 43-10 21st St. Long Island City, NY 11101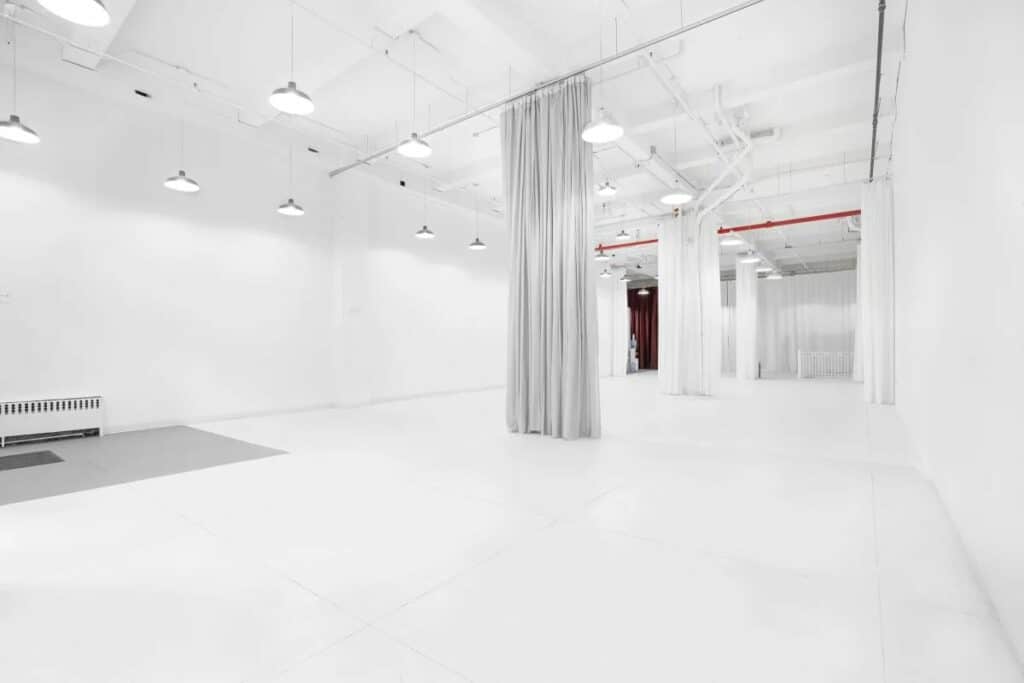 Like Adorama, Scheimpflug has a second location outside of Manhattan in Queens. "Flug," as they're known in the industry, is probably the biggest rental shop in New York and tends to get out in front of technology, so they may give you ideas for doing things on your shoot that you hadn't thought of.
In addition to cameras and lighting gear, they rent trucks, vans, pop-up tents, heaters, and generators. They have everything for still camera shoots as well as film and video productions. For convenience, they're open seven days a week.
Looking for a location scout in NYC? We have you covered with this post!
Manhattan: 133 West 19 St. New York NY 10011
Brooklyn: 154 Bogart St. Brooklyn NY 11206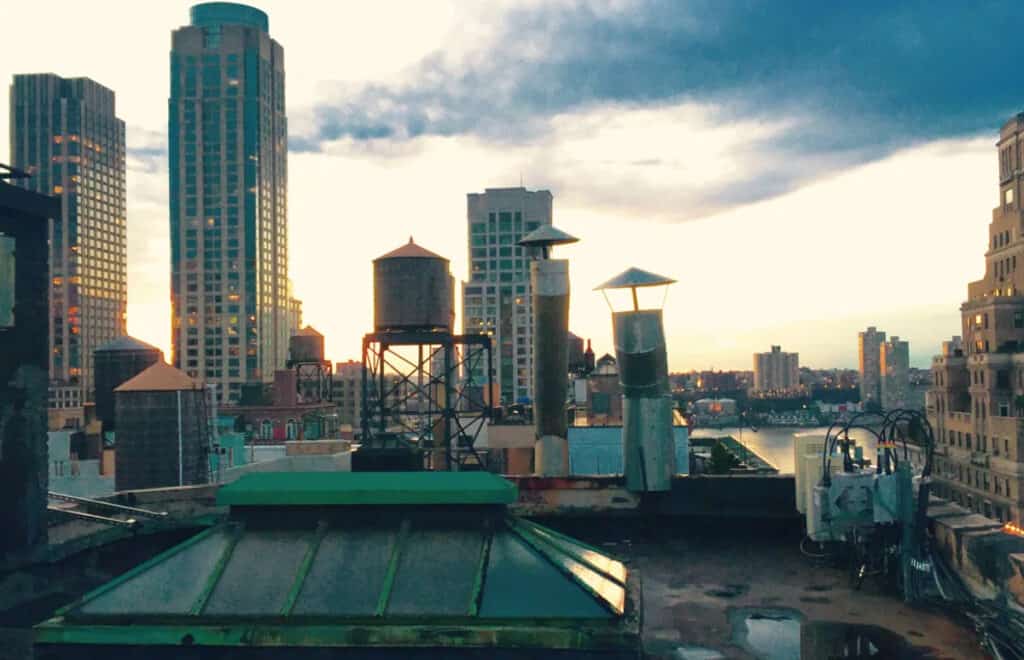 CSI's second location is in Brooklyn, in case going in and out of Manhattan will slow you down. They have tons of gear, including computers, iPads, specialized gear for shooting on the beach, and more. Their camera equipment rental discounts go beyond the standard, lower weekend rate. You can get 25% off the day rate if you rent for less than four hours and you can get a single-day rate if you pick up after 3:30 p.m. and return by 9:30 a.m. two days later.
Like many rental shops, CSI sells their used gear, so if you get attached to what you're working with, be sure to ask how much they'd charge to keep it! Beware that they close at 1 p.m. on Fridays, and they're closed on Saturdays. Their Manhattan location is open on Sundays from 10 a.m. to 5 p.m.
43 West 22nd St.
New York, NY 10010
FotoCare is a smaller shop, with more of a focus on still photography, where you're less likely to be dwarfed by the full-scale film and TV production rentals going on around you. They've been around for 50 years though, so you can be sure they know what they're doing. The service is outstanding — always willing to answer questions — and they have hundreds of different cameras to ask about.
They offer a number of rental options including daily, weekly, and weekend rates. On weekends, if you check out on Friday after 3 p.m. and return by 10 a.m. on Monday, they just charge you for a one-day rental.
Discover the 11 most iconic filming locations in NYC!
Manhattan: 54 Orchard Street
Brooklyn: 325 38
th
St. Brooklyn, NY 11232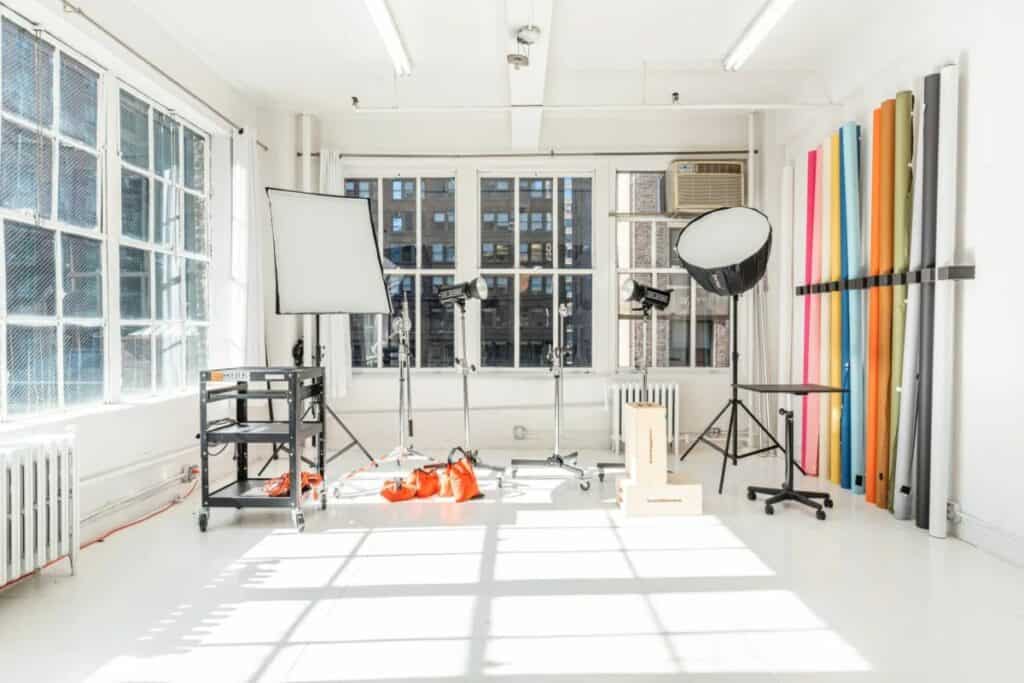 K&M is packed tight with gear, both for sale and rent. Like FotoCare, they've been open for decades, and their staff has character. So much so, that regular customers get attached to them. Pros into analog cameras come in just to talk shop. And, what people are learning about them is that they just opened a large rental warehouse in Brooklyn.
Like with other camera equipment rental companies, the fact that K&M has two locations is ultra-convenient to just about any production. Their weekend special is one billing day for Friday after 3 p.m. through Monday at 10 a.m. Best of all, if you rent for a month, they'll just charge you for nine days.
118 West 22nd St, 2nd floor, New York, NY 10011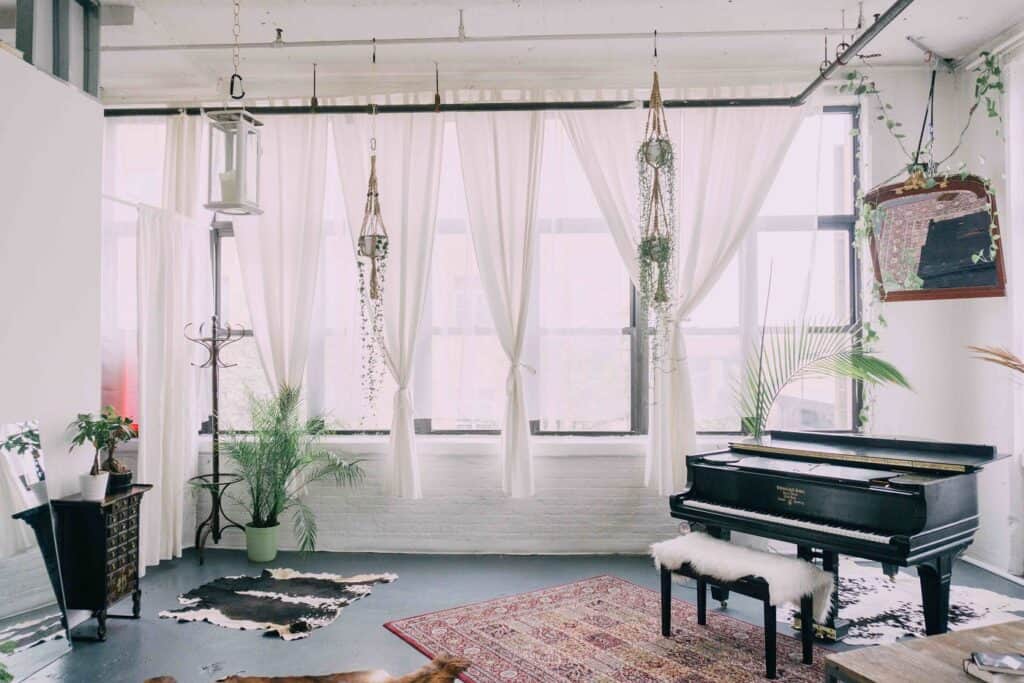 If you're an indie video production looking for some camaraderie, you might want to try Hello World Communications. In addition to renting gear, they're an active production and post-production house, producing local TV spots, commercials, event videos, and more.
And while they don't have as much gear as other vendors, you'll find they're more affordable than the larger rental houses. They're also open seven days a week, and you can get a weekend rental for a single-day rate if you return by Monday at noon.
We share the 9 best video production companies in NYC here!
117 Banker Street, Brooklyn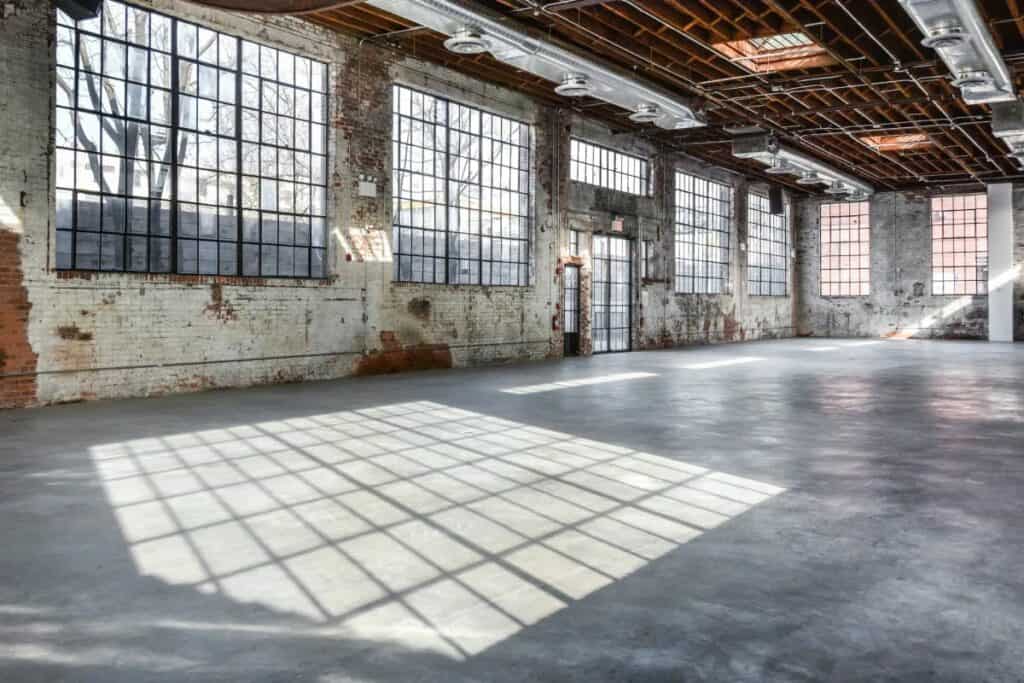 Similar to Hello World, Soundhouse specializes in customer service and lower prices for smaller, independent video productions. They have dozens of cameras and related gear, including a wide variety of grip and lighting equipment. Sony video cameras, Canon digital cameras, and Mevo streaming cameras are some of Soundhouse's most popular rentals.
They offer weekly rental rates that are 3x that of the listed daily rate, a discount that just about everyone can appreciate. Soundhouse is also open seven days a week and has a two-hour grace window for returns.
266 E 10th St (btw 1st Ave and Ave A)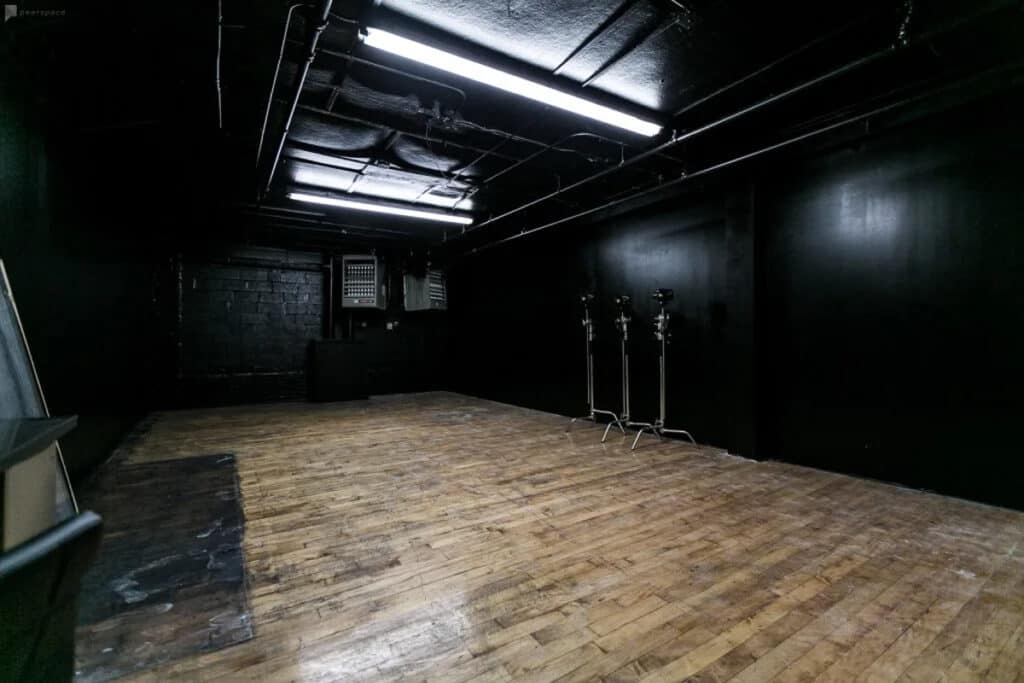 Production Junction is a full-service camera equipment rental company that offers you access to dozens of professional cameras. In fact, their inventory includes DSLR, broadcast, and cinema camera rentals as well as lighting, grip, audio, and even laptop rentals. They carry gear by Sony, Arri, Canon, Red, Panasonic, and more, with a generous rental policy that video production companies of any size can appreciate.
If you find yourself needing more gear on shooting day, Production Junction has you covered there, too. Their Rush Prep service means they can gather what you need and deliver it to you onsite.
Shooting a music video? Then you need to see these 11 sick music video locations in NYC!
Bonus: 

Peerspace

for camera equipment rentals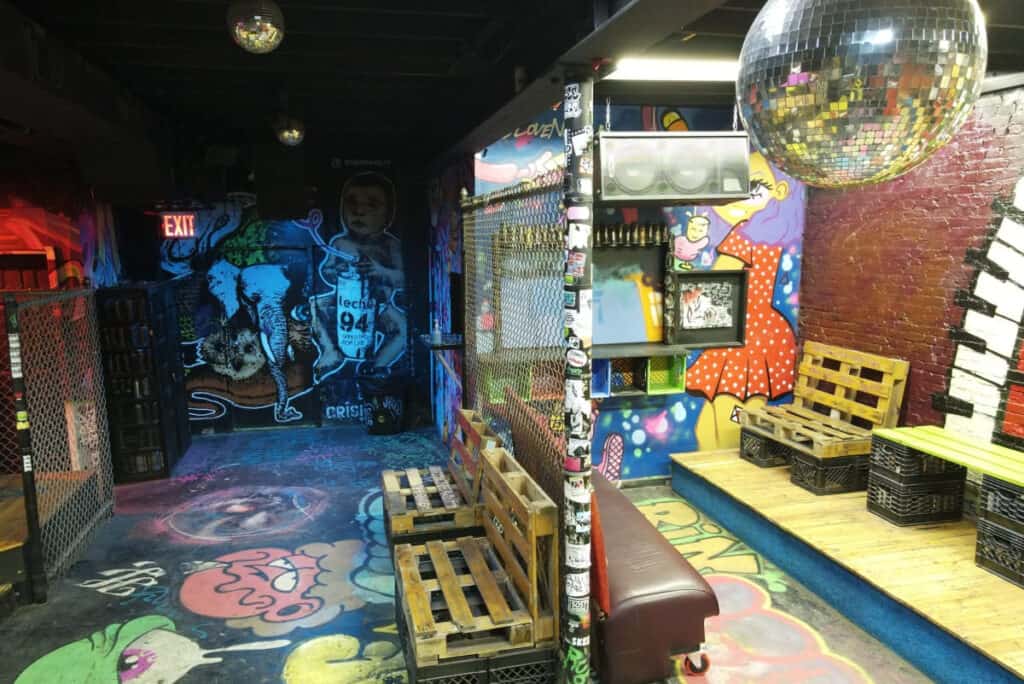 Peerspace doesn't offer gear itself, but many of the spaces listed on it include camera equipment rentals. If you're already booking through Peerspace, check with your host to see if they have the gear you need. Or, if you're searching, check the descriptions for a space that offers it. You'll save time and stress by avoiding transportation, parking, and late fees.
Renting equipment is all about having options, so you can blow people's minds without needing to invest a ton of money. You show up with the right stuff in one of the magical locations you can book through Peerspace, and half your work is done. So double-check your prep list, and make sure your rental doesn't turn into a missed opportunity!
Find the perfect space but it's missing camera equipment rentals? Then rely on the Peerspace Concierge service. These event pros can source camera equipment rentals from trusted, reliable companies in NYC and beyond. Not only that, but they'll deliver the equipment and whatever else you need (catering, anyone?) and deliver it to you at the venue. It's a smart way to tick several tasks off your checklist so you can get back to focusing on your production.
Camera equipment rentals in NYC: conclusion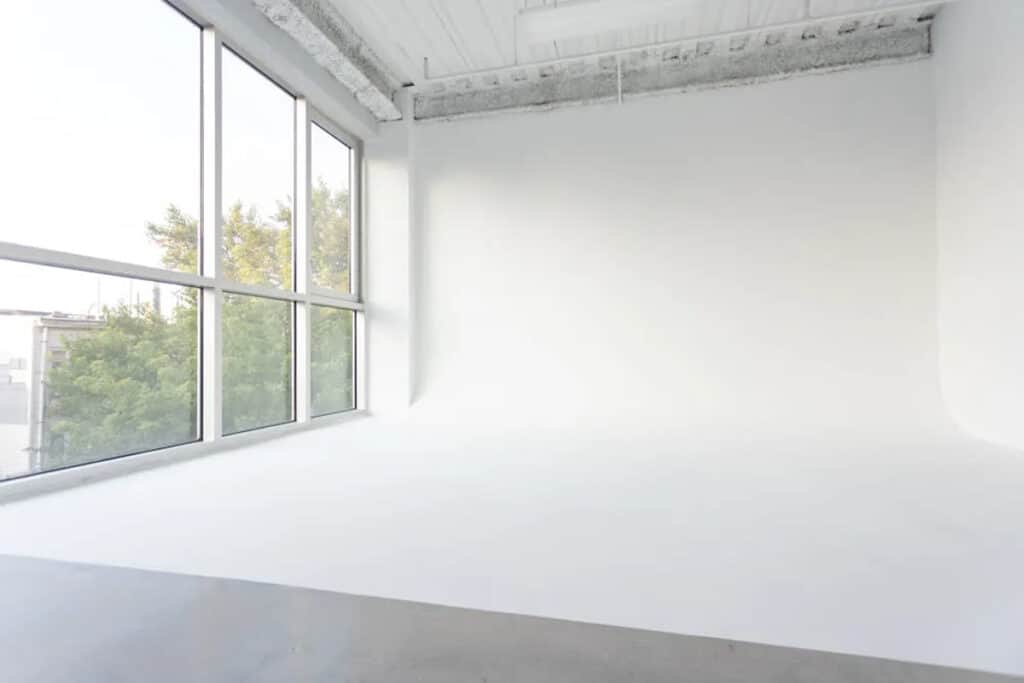 Make your quest for camera equipment rentals and perfect shooting locations easy by booking a Peerspace venue. No matter where you're located, it's easy to book a professional shooting space that has the equipment you need, either included with your rental or for an additional discounted rate.
Plus, when you book a space that doesn't include the gear you need, you can simply consult the Concierge service and have them arrange it.
Beginners tip: plan your shoot a week or two in advance if possible and call around. Most stores with camera equipment rentals encourage their customers to get insurance, so you're not on the hook for completely replacing damaged or lost gear. With an abundance of time, you can find good deals on insurance without worry.

Get together somewhere better
Book thousands of unique spaces directly from local hosts.
Explore Spaces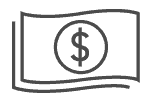 Share your space and start earning
Join thousands of hosts renting their space for meetings, events, and photo shoots.
List Your Space