The 5 Best Costume Rental Companies in New York City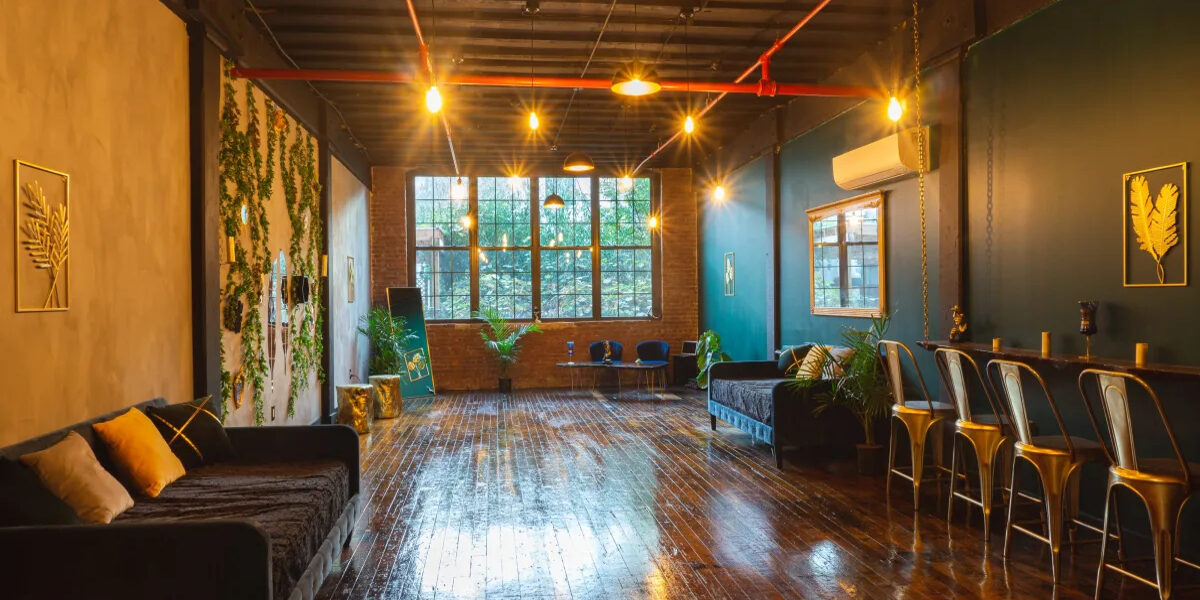 Looking for the greatest costume rental companies in New York City? We get it! Nothing sparks more childlike joy and imagination like dressing up in costume. As the largest online marketplace for hourly venue rentals, we at Peerspace understand that venue and costume go hand-in-hand to create a magical event. We're proud to highlight some of NYC's best costumers.
Some of these shops are more family-friendly while others have more of a rabid cult following. Choose which spot is best for you based on why you need a costume to begin with! For instance, maybe you need to rent a costume for a party, a holiday, or your next artistic endeavor. With each vendor we mention, we'll explain whether they're best for an event or a production.
As you will see, New York City, the show biz capital of the country (perhaps rivaled only by Los Angeles), has no lack of costume shops to peek into and explore. Here are just several of the top costume rental companies in New York City. We'll also include photos and links from our favorite Peerspace listings in NYC that we think are perfect for parties and productions alike. That way, your costume choice can inspire your venue (or vice versa!) Let's get to it.
21st Street between 5th and 6th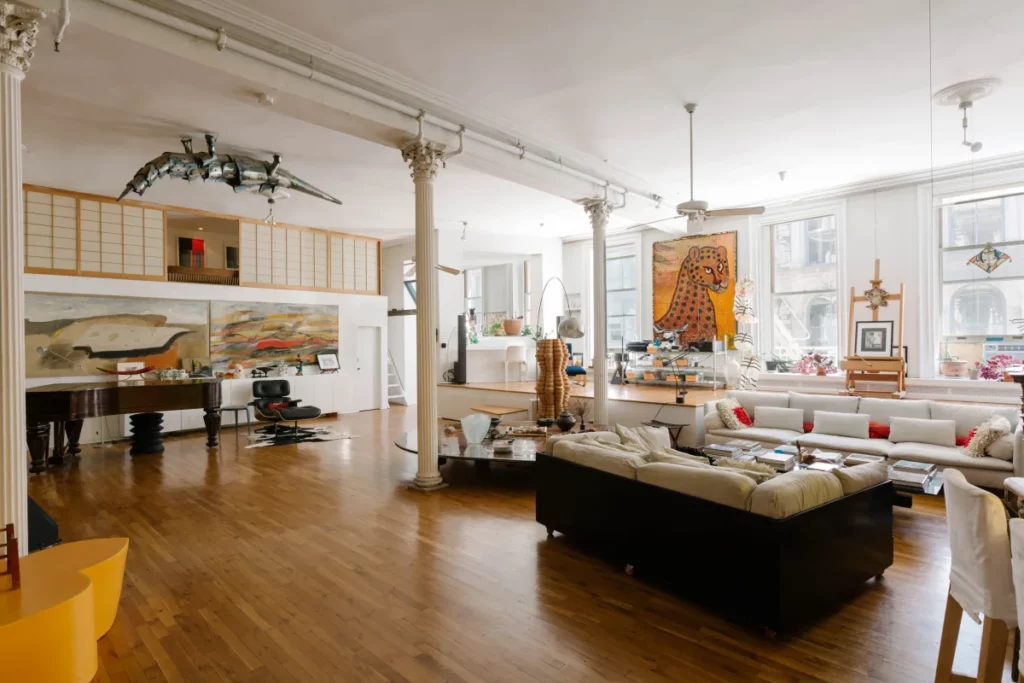 Abracadabra NYC is one of the landmark costume rental companies in New York City. They offer a wide selection of costumes for all age groups, sizes, and interests. Abracadabra also has many services and offers to make your costume search effortless, no matter how specific. For example, they offer quick and easy tailoring to make sure the costume isn't falling off or restricting in any way.
Abracadabra offers high-end costumes for more lucrative parties or productions. You can also walk in and buy packaged costumes at the moment. Additionally, Abracadabra will sell you their rental costumes if you find yourself falling in love with your rental. Trust us; this is a rare offer that no one anywhere else offers.
Of course, it's not called Abracadabra for nothing since it's a well-stocked magic shop that makes them all the more unique. If you can't find time to go in person, their website is beautifully curated with all your options to rent so quickly that it must be magic.
Put your Abracadabra costume to good use by booking a magical Peerspace venue for your event! This authentic artist's loft in Tribeca (pictured above) ought to do the trick. It's a massive 4,200 square feet and includes an open layout, large windows, a Jacuzzi, and exclusive artwork to dress up your event.
520 Eighth Avenue, Suite 801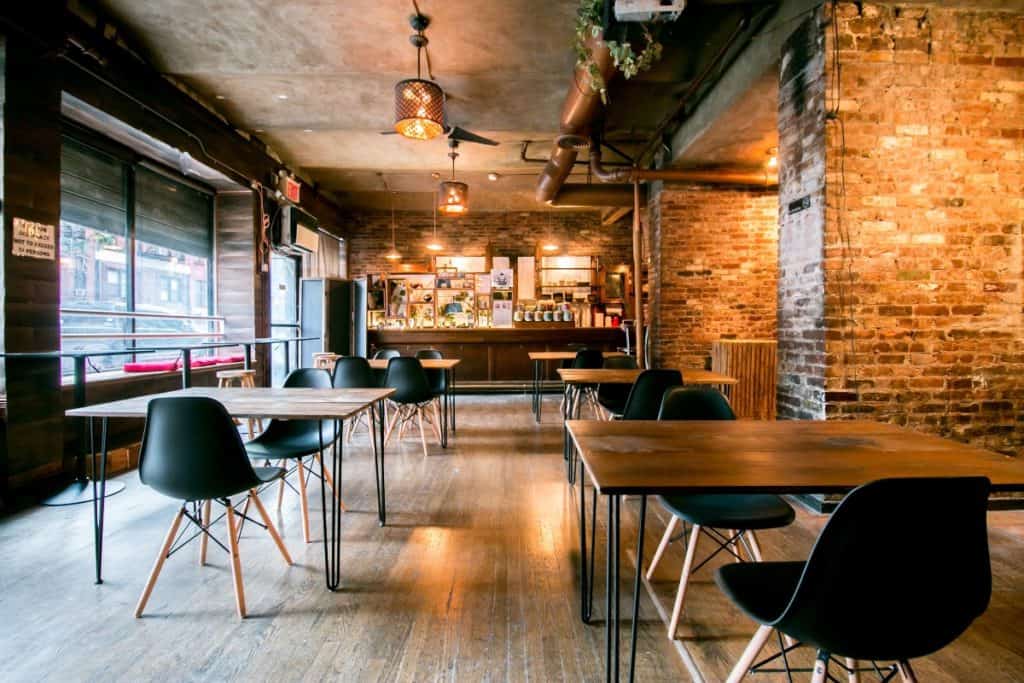 The Theater Development Fund created the Costume Collection 40 years ago, and it has been the favorite costume supplier for artists and designers ever since. Set in Manhattan's Garment District, TDF is home to over 85,000 costumes from every time period. Only caveat? It only caters to art productions: film, television, dance, theater, digital media, art, and cultural productions. They do not rent out for Halloween or other types of parties.
The TDF is a non-profit whose mission is to offer accessibility to live theater and dance for everyone. If you are looking for a costume while working with a non-profit yourself, TDF is quick to provide you with discounts on your costume rental. No worries if you aren't a non-profit, as they are happy to work with your production as well.
They offer additional services, such as having a costume professional help you while browsing their collection. TDF will also offer to mail you a variety of costumes for your production to try on. Their artistic spirit has landed them high on our list of best costume rental companies in New York City.
Once you and your production team have their costumes, be sure to celebrate big on opening night! That means you need an after-party spot worthy of your production. Of course, you can find that right here on Peerspace! We love the idea of hosting a private soiree at this moody exposed brick bar (pictured above) in the heart of the Ukrainian Village. It has space for 74 guests, is BYOB, and is available 24/7 to suit your timeframe.
Looking for a spot in the city that feels like yours? Then you need to see our most unique NYC event venues!
240 West 14th Street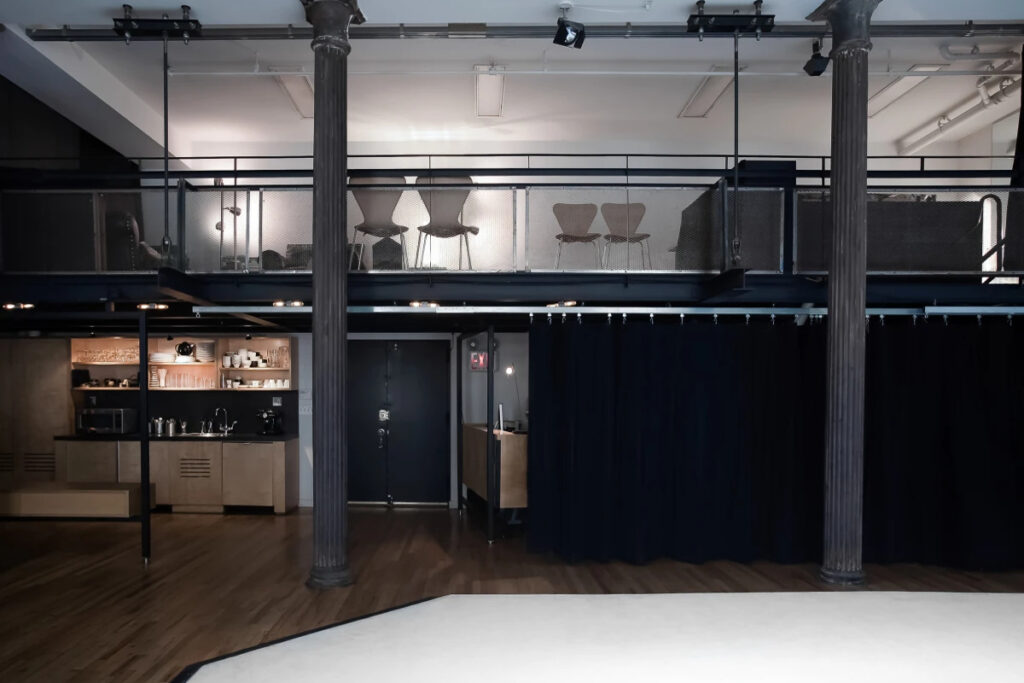 Looking for vintage clothing as inspiration for your event or production costume? Then look no further than Screaming Mimis, an NYC costume mainstay since 1978. In fact, they have provided exceptional designer vintage pieces for films and TV, theatrical productions, celebrities, and us everyday people alike. You can even shop their vintage designer collection from the comforts of home via their online store. That's definitely fun and dangerous stuff, right there!
Their costume selection is jam-packed with options. And they also have a fantastic selection of accessories, like wigs, hats, bags, and jewelry. For added inspiration, check out Screaming Mimis Instagram page. It shares its current selection of goodies as well as editorials that feature fashion icons wearing Screaming Mimi finds.
Pair their options with an outstanding Peerspace party venue (pictured above), and you've got yourself a legendary night for you and your guests. This Union Square venue is completely customizable and features A/V equipment, seating, high ceilings, a mezzanine, and more.
530 Nepperhan Ave., Yonkers, NY 10701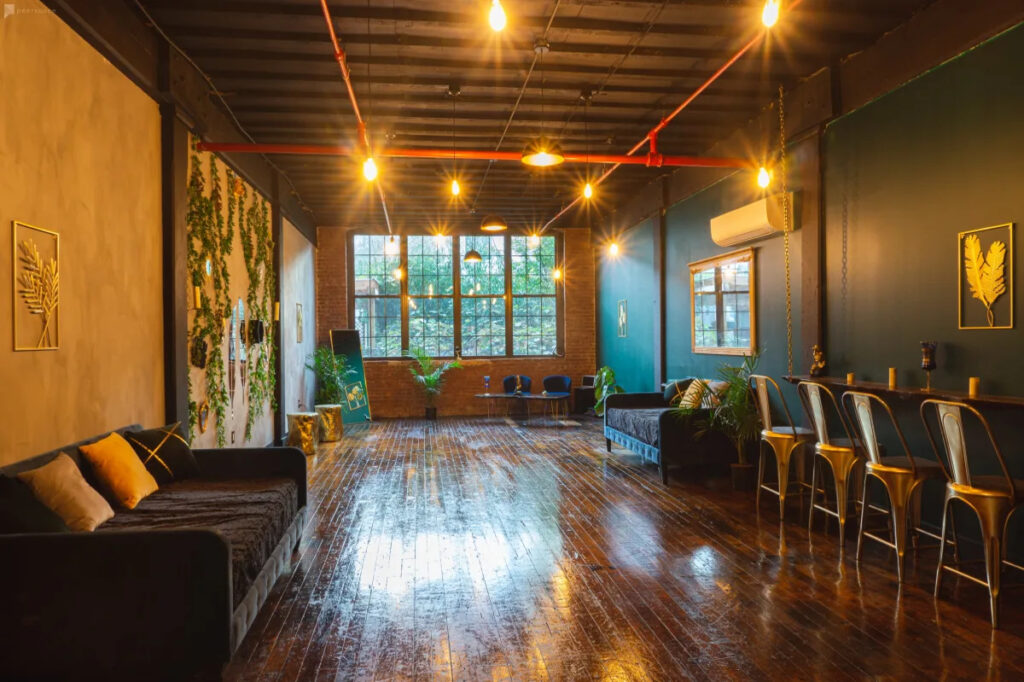 Beyond Costumes is a bit further to get to in Yonkers, but it is still a notable fixture in the New York City theater scene. It was founded over 40 years ago and has over 20,000 costume options. Their selection also includes shoes, wigs, costume accessories, and make-up kits. They have costumes by vintage designers, straight off of Broadway pieces, and quality manufactured packages.
Beyond Costumes is determined to be your one-stop shop, and that is why it has found a place as one of our best costume rental companies in New York City.
They offer alterations and are one of the few places that allow you to make the alterations yourself (as long as you don't cut, of course). They offer consultations by appointment and a service in which they costume events for you — prom, parades, fundraisers, weddings, you name it. Plus, to make it even easier, if you have a theater production, they might already have the costumes for it. Check their list online. They cover everything from Grease to the Seussical. What are you waiting for?
No matter what you need your Beyond Costumes attire for, you can also book a stunning Peerspace event venue (above) to ensure your venue matches the splendor that is your costume. We love this Brooklyn event and production space since it has a chill speakeasy vibe and fun add-on options!
Our 12 studio photoshoot ideas in NYC will help you and your costume stand out!
3435 East Tremont Ave., Bronx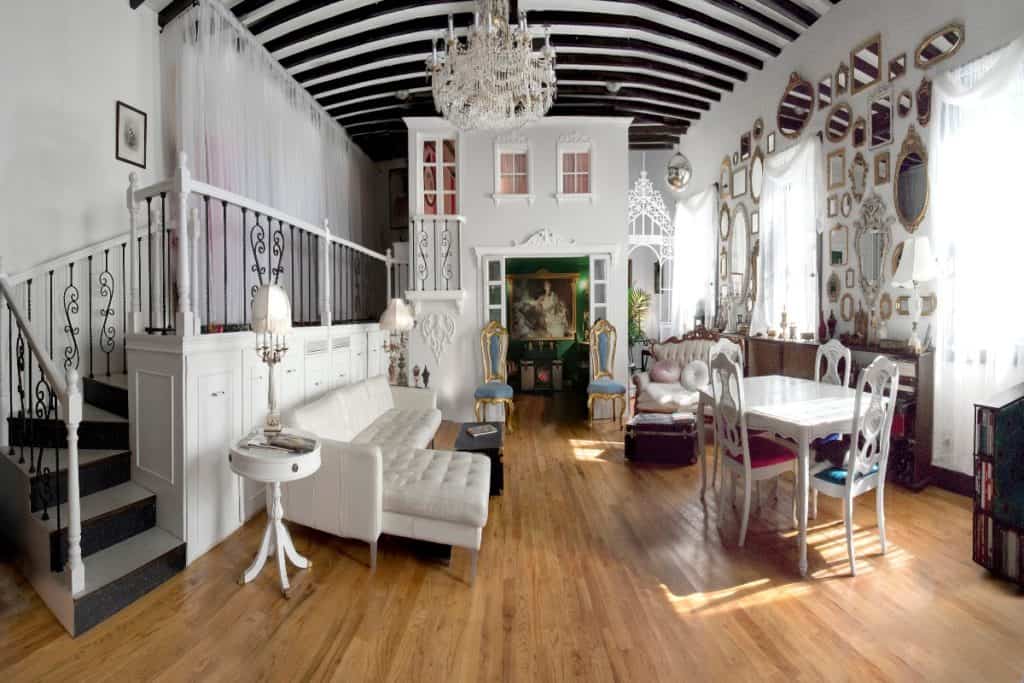 Frank Bee Costume has operated out of its bright red store in The Bronx since 1957. It's a local mainstay that includes an impressive online store for those that don't live in New York City. They carry a vast selection of costumes and are quick to promote the most popular characters from your favorite movie or tv show. They are Party City on steroids, with wigs, make-up, and party supplies to satisfy your party planning vision.
Frank Bee is kid-friendly, often hosting children's events at their store and, of course, their diverse selection of costumes for tykes. What makes them stand out is their determination to beat the prices of any of their competitors. And if you can't find the costume you want, they are willing to search for you. That kind of dedication makes Frank Bee Costume a crowd favorite.
After you get your kids' costumes and more at Frank Bee, host a one-of-a-kind kids' costume party at a unique party venue in NYC, available on Peerspace! It is a charming and sweet space inspired by Alice in Wonderland and Marie Antoinette. Besides its incredible ambiance and amenities, the little palace has its own private garden for your use, too.
306, West 38th Street, 16th floor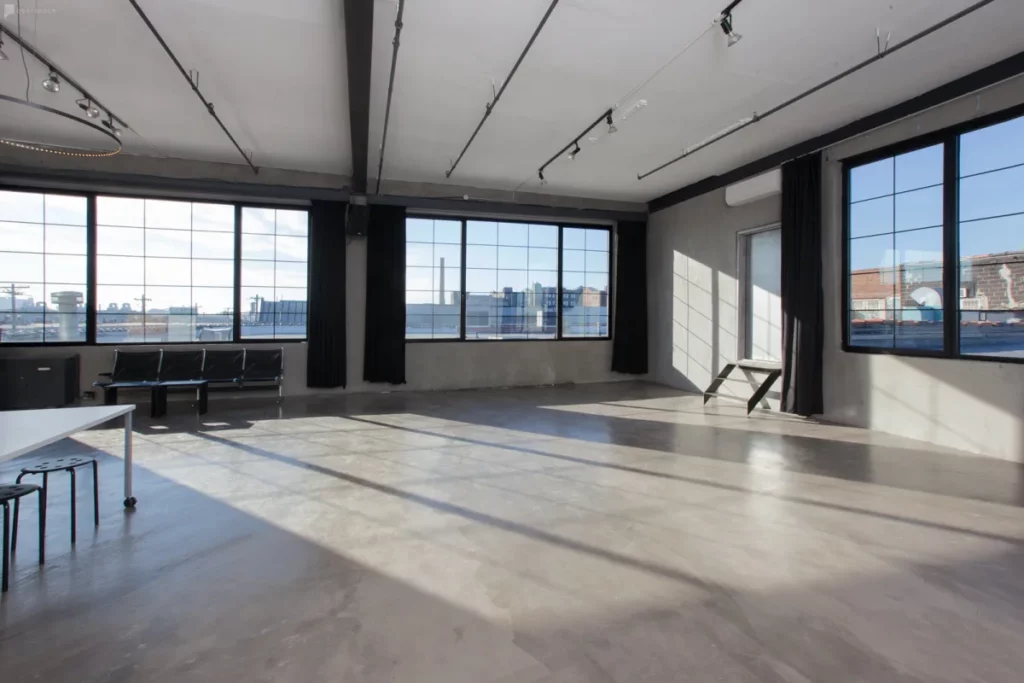 Euroco Costumes has been a New York City costume rental giant since 1990. They specialize in creating costumes for productions like Broadway, films, ballet, and TV. Therefore, they are not the typical costume shop that you'd go to in preparation for Halloween but are ideal for all you theatermakers out there.
Productions are their bread and butter, and they've built a solid reputation on superb handcraftsmanship, top-notch fabrics, and the perfect accessories. In fact, they even craft vegan-friendly costumes and plant-based alternatives to leather, wool, and fur. At the very least, we recommend you scroll their website and Instagram for serious costume inspiration even if you don't need their services!
If you're putting a production together and shop at Euroco, be sure to book a Peerspace production venue after to take pictures of the cast in all their finery! With 2,000 square feet of space, an industrial edge, and a spacious rooftop, it's ideal for parties, photoshoots, and more.
Costume rental companies in New York City: conclusion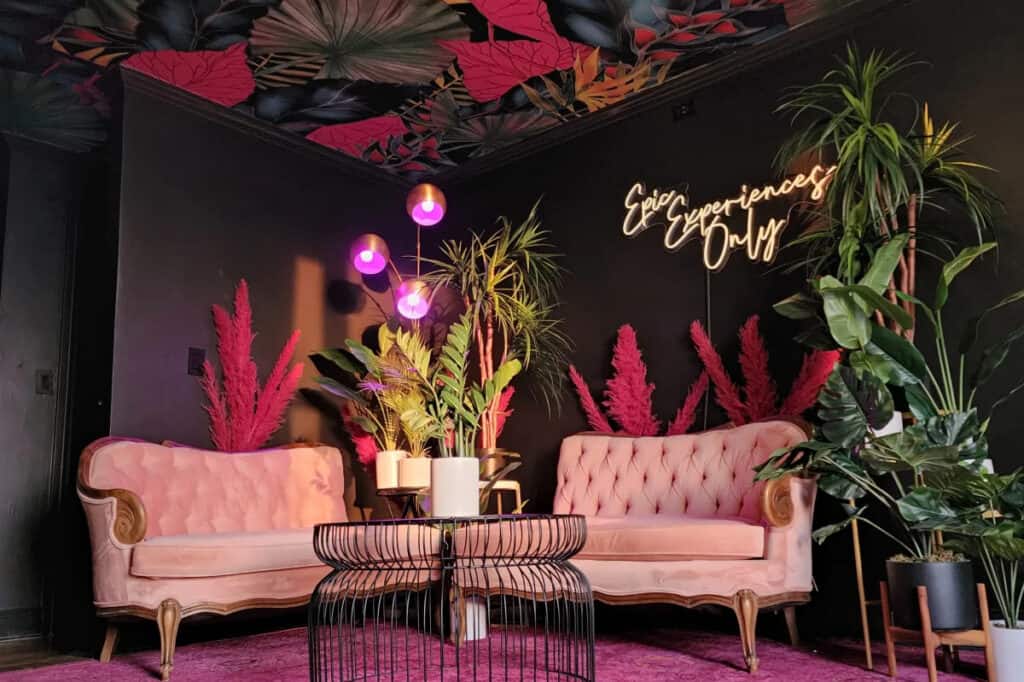 We hope these five-plus best costume rental companies in New York City can help you find what you need to fit your budget and event. Remember, if you need somewhere to throw your party, set up your performance, or shoot your music video, Peerspace can make it easy.
All you have to do is search our website with thousands of unique venues available in a major city near you. Plus, whether you're hosting an event or a production, you can rely on our Concierge service. This dedicated team can source and deliver catering, costumes, entertainment, furnishings, and so much more.
And as you can see from the images and links above, we have plenty of incredible venue rentals in New York City to complement your new costume, no matter why you're renting one to begin with. Check us out today, book a killer venue, and rely on the services of the above costume rental shops to outfit you and your crew.



Get together somewhere better
Book thousands of unique spaces directly from local hosts.
Explore Spaces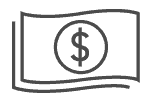 Share your space and start earning
Join thousands of hosts renting their space for meetings, events, and photo shoots.
List Your Space