Check Out These 11 Creative Workshop Ideas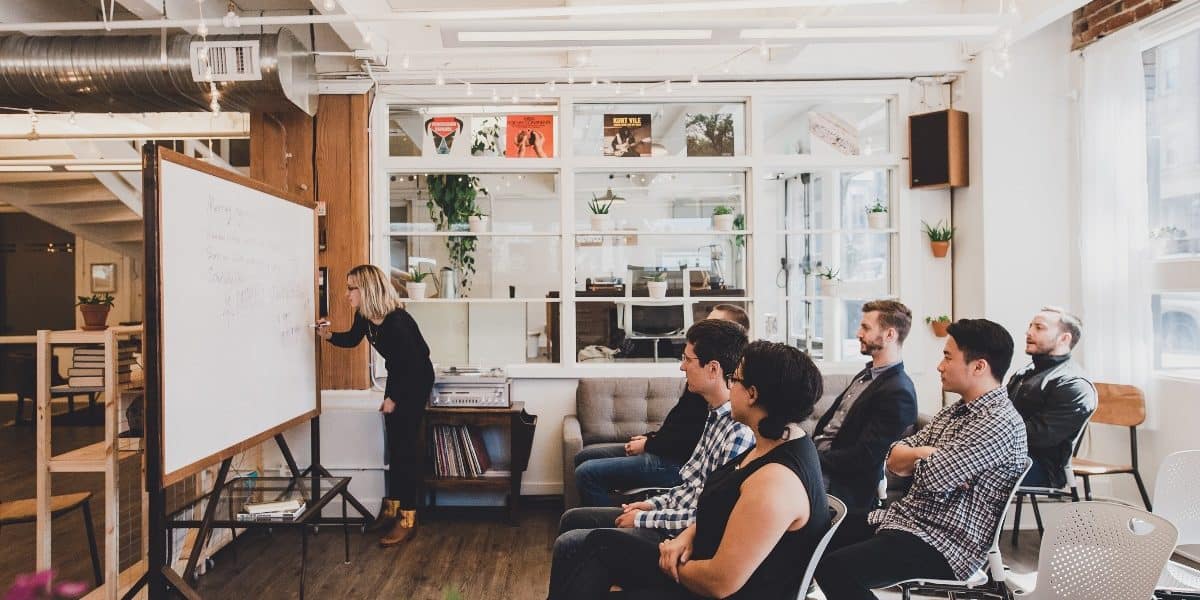 The best workshop ideas create ways to build brand loyalty and boost team morale. Whether you want to throw an internal workshop for your team or host an event that's open to the public, coming up with creative workshop ideas can get people engaged with your product and excited to interact with your company. This is especially important for new or unfamiliar products, like software or electronics, which take some practice to figure out. Put together a tutorial, host a contest, or find another way to get people excited about what your company can offer.
Your workshop doesn't even have to be strictly related to your products. Simply throwing a fun and exciting event that provides value to your customers will give them a positive association with your brand. Check out these 11 creative workshop ideas to develop an activity that aligns with your company's values. Once you have an idea or two in mind, search Peerspace to find the perfect space for your event by renting a venue from one of our local hosts. You can also consult the Concierge service if you want to maximize your booking. For example, these events and logistics pros can source items like catering, A/V equipment, and furnishings and deliver them to your venue! That takes away a lot of the workshop-planning headaches right there! Now, let's get to our top 11 creative workshop ideas.
1. Host a photography lesson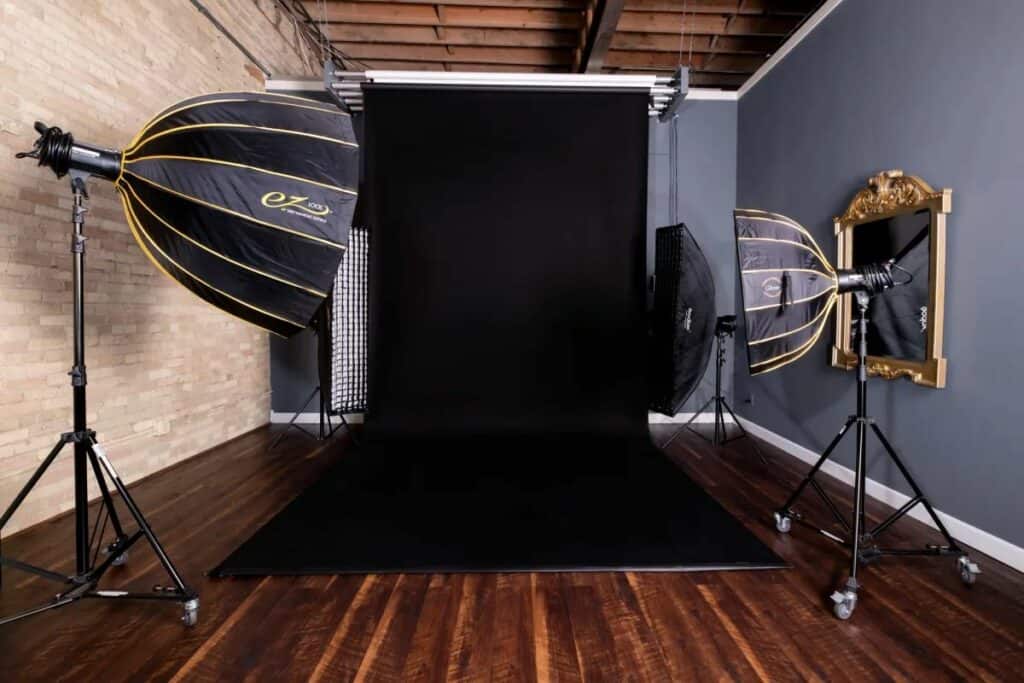 These days, it seems like everyone has a camera: either on their smartphone or a standalone digital camera. But with new technology coming out all the time — such as Google's Night Sight camera — it can be hard to keep up. Hosting a photography workshop can be an effective way to build your brand while teaching a useful skill to your customers.
You can search for a professional photo studio on Peerspace with lighting equipment included. Or, you can rent a modern home or mansion to teach architectural or real estate photography, also through Peerspace. No matter what kind of business you are in, it's easy to come up with creative photography workshop ideas that are associated with your industry.
2. Offer a coding class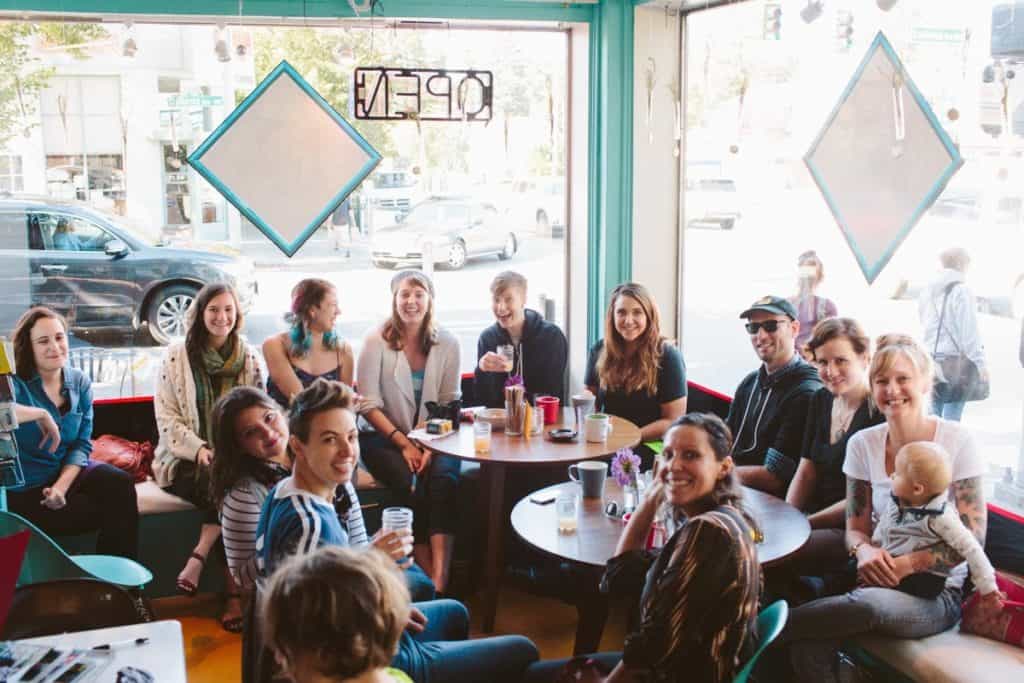 Coding is an incredibly in-demand skill that isn't likely to lose its appeal anytime soon. Schools like General Assembly offer coding boot camps to individuals or entire companies to level up their coding skills. Get everyone on your team up to speed, or host a workshop that's open to the general public to introduce them to the basics of UX design and other coding concepts.
3. Design a VR workshop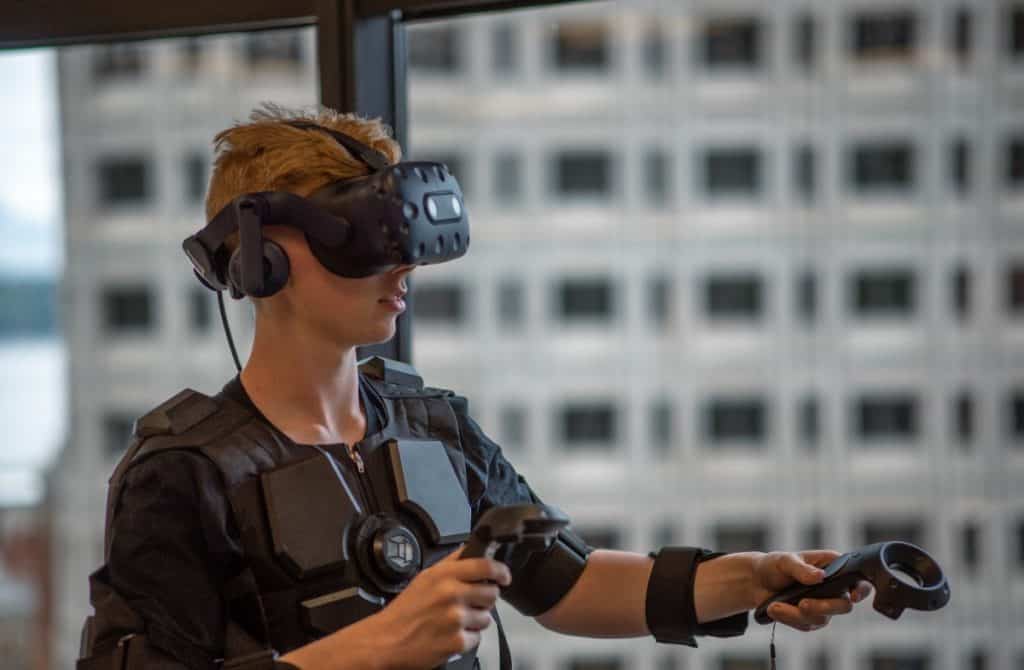 Companies are increasingly using virtual reality tools to train and educate their teams. But VR isn't just for software companies. KneeVR offers a workshop on how you can use VR in the healthcare industry. You could design a similar program to highlight aspects of your industry. This is a great way to ensure that everyone on your remote or international team can attend the same workshop even if they can't all be in the same space.
4. Enjoy breakfast together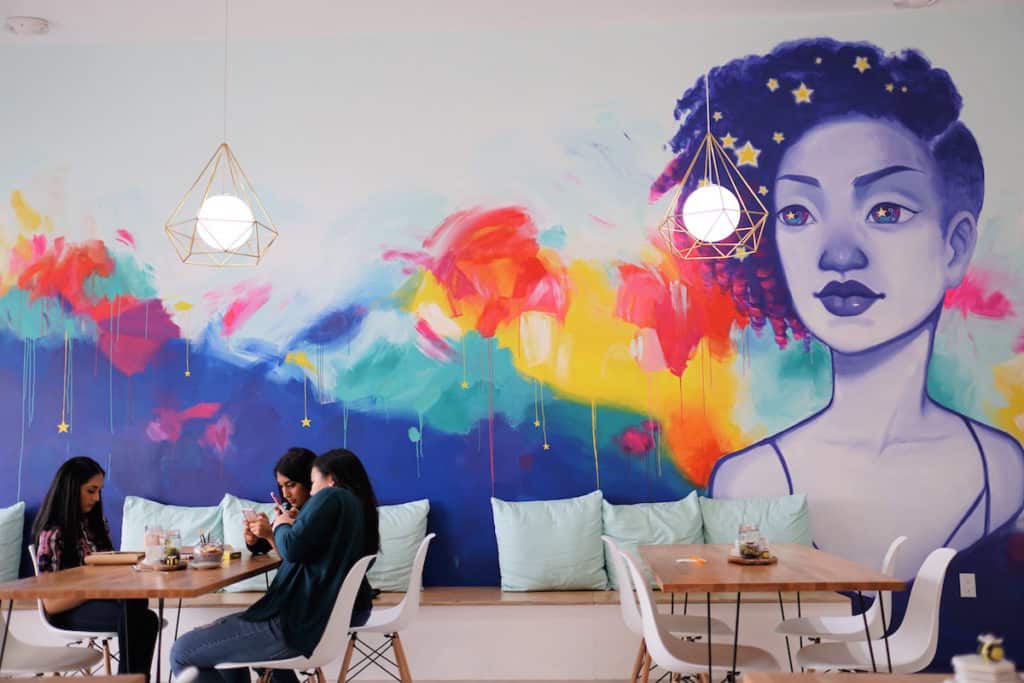 Mornings are a great time of day for workshops because they don't require anyone to stay late after work or interrupt their evening routine. LinkedIn offers a Masterclass Series at their London office that includes breakfast and networking. CreativeMornings hosts a lecture series on art and culture in cities worldwide that promises attendees free coffee and donuts. This is a superb workshop idea as it lets attendees enjoy what you have on offer without the distractions of an empty stomach.
5. Host a portable escape game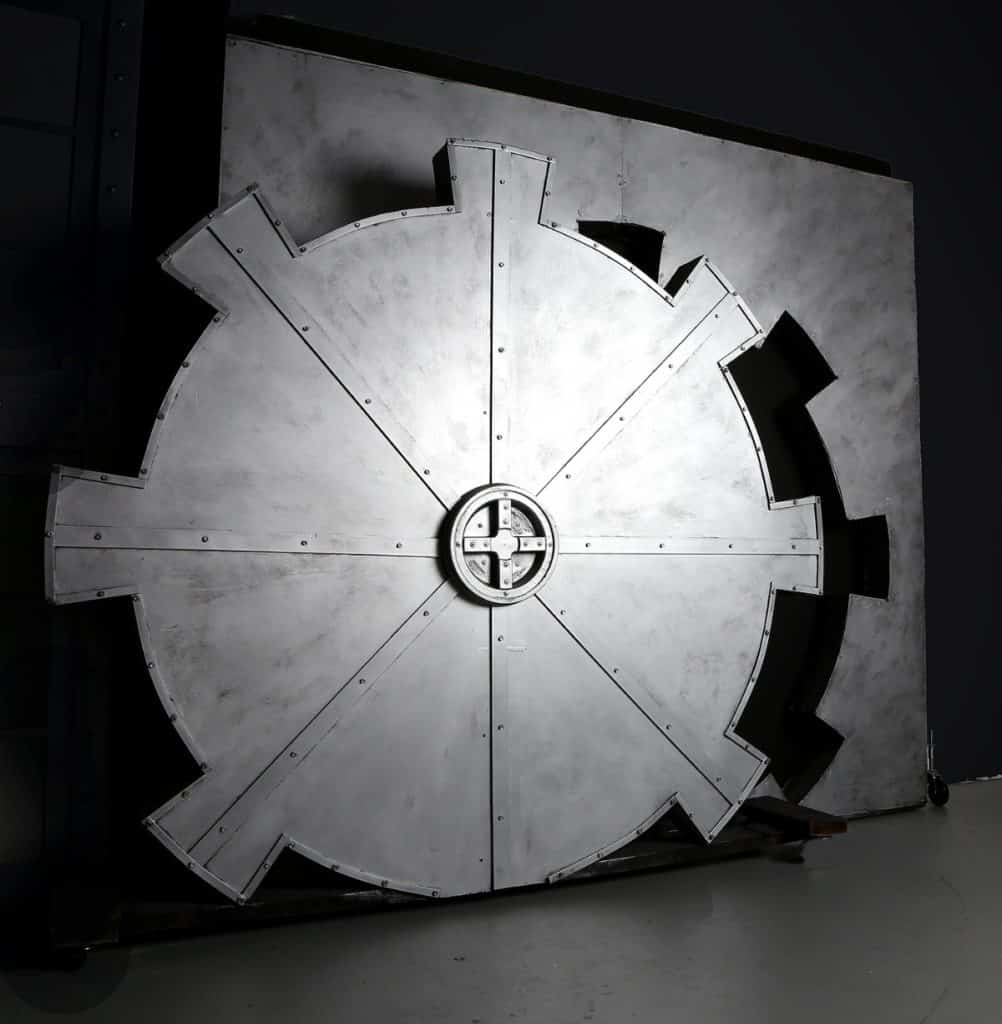 Visiting an escape room is a popular team-building idea, but you can also host an escape game as part of a standalone workshop or off-site activity. Companies like Puzzle Break can bring the game to you, with programs suitable for an unlimited number of participants. Or, you can design a customized game related to your company's mission. Create it as part of either a training event for your staff or a brand activation idea that's open to the general public.
6. Plan a recycling workshop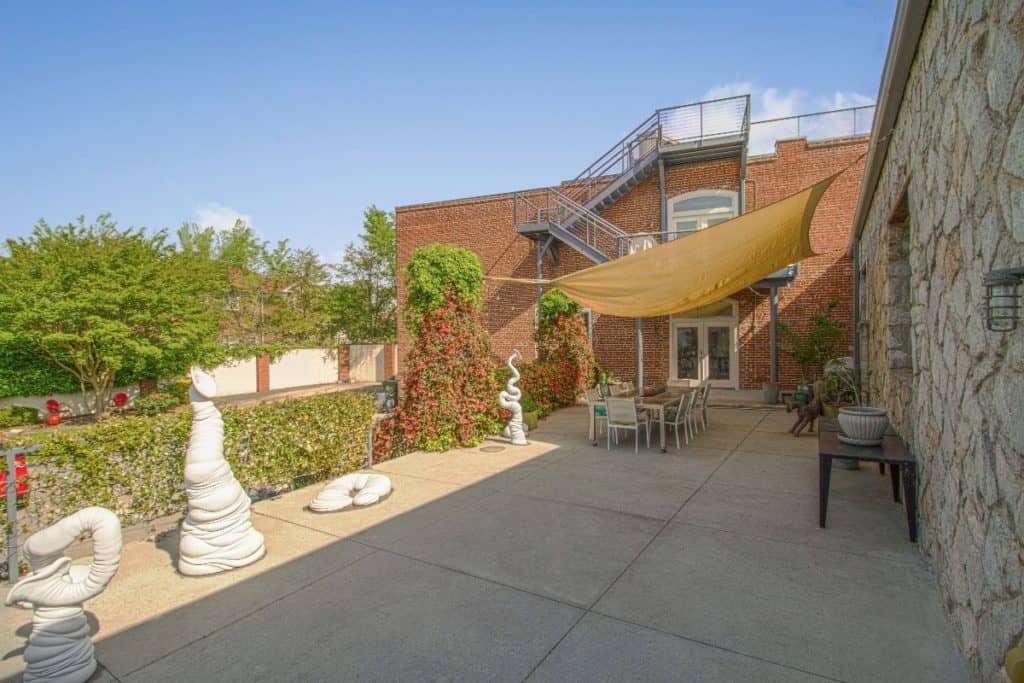 It can be hard to know where your recycling ends up or even which bin to put your bottles and cans into. Precious Plastic is helping to change that by bringing mobile recycling workshops to your event or office. They'll show you how to sort, shred, and melt your recyclable plastics. That's when the real fun begins! You are then taught how to turn them into useful, colorful products. If they're not available when you need them, find out if your city offers any options for recycling or composting training sessions. With a workshop like this, you will all be learning new skills that benefit you, your city, and the planet. Not bad for a few-hour workshop, right?!
7. Brush up on your writing skills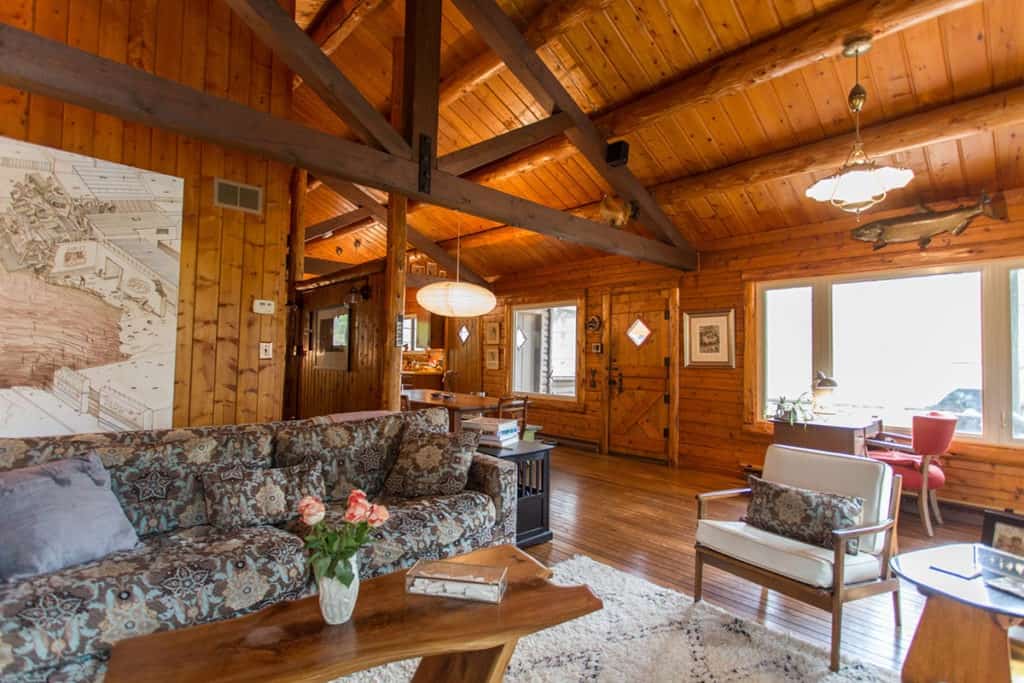 Host a writing workshop for your team to focus on creative or business writing skills. Gotham Writers in New York City offers workshops on business writing to improve the quality of your internal and external communications. Invite an instructor to your office or rent a Peerspace venue to host a writers' retreat in a comfortable rural setting. With Peerspace, you can easily book a workshop venue that gets creative juices flowing. A cabin in the woods or a mysterious rural castle is our favorite idea!
8. Host a demo day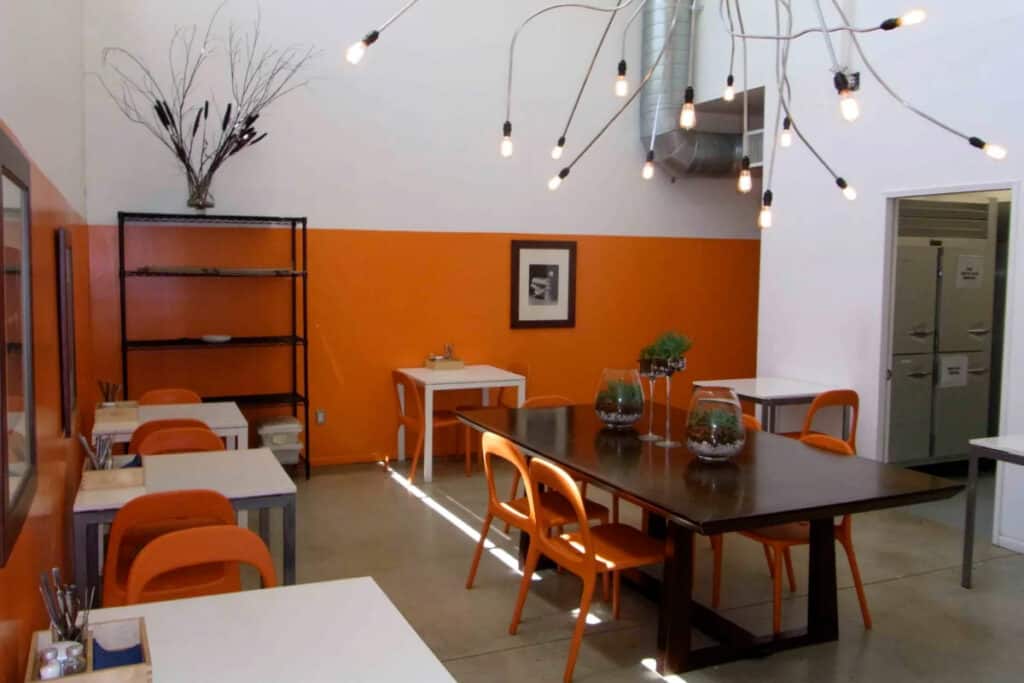 Demo days are frequently hosted by startups to give teams a chance to present their projects and receive feedback from guests. You can host an event for an invite-only audience or plan an internal demo day for various teams to update each other on their projects. It's a great way to get real-time feedback on your products and services. You can then make any tweaks or adjustments you see necessary before a full-blown product launch.
9. Moderate a panel discussion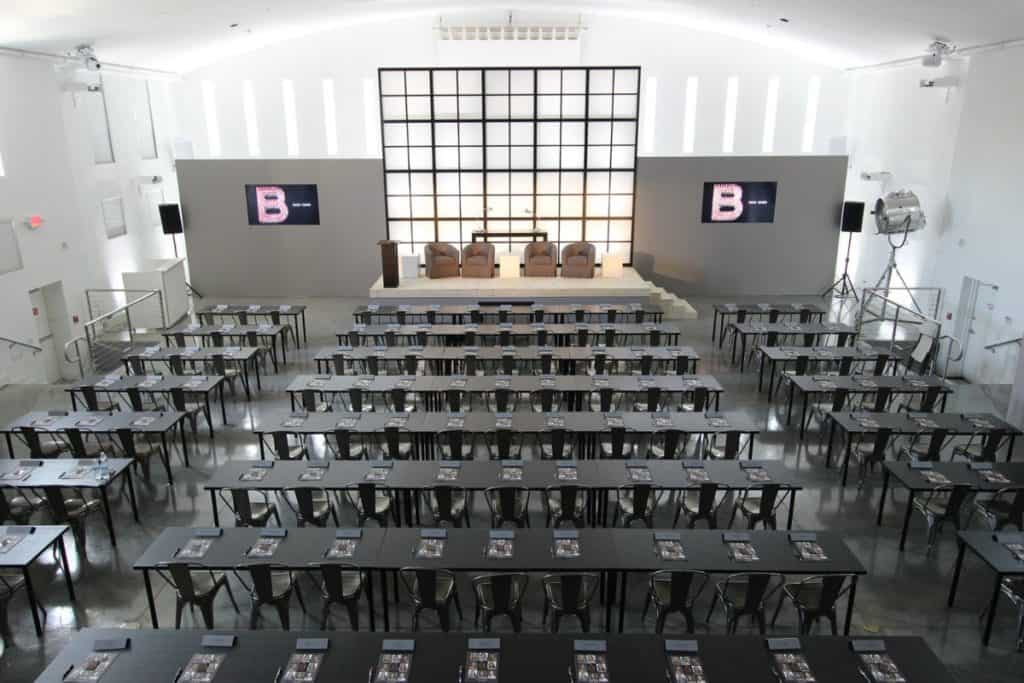 Invite the public to a debate or panel discussion featuring your executive team, big-name writer, or thought leader in your industry. Host it at a Peerspace venue with A/V capabilities, so you can live stream the event to those who couldn't get tickets or attend. This is a clever way to get the word out about your company and generate buzz about your services.
10. Organize a hackathon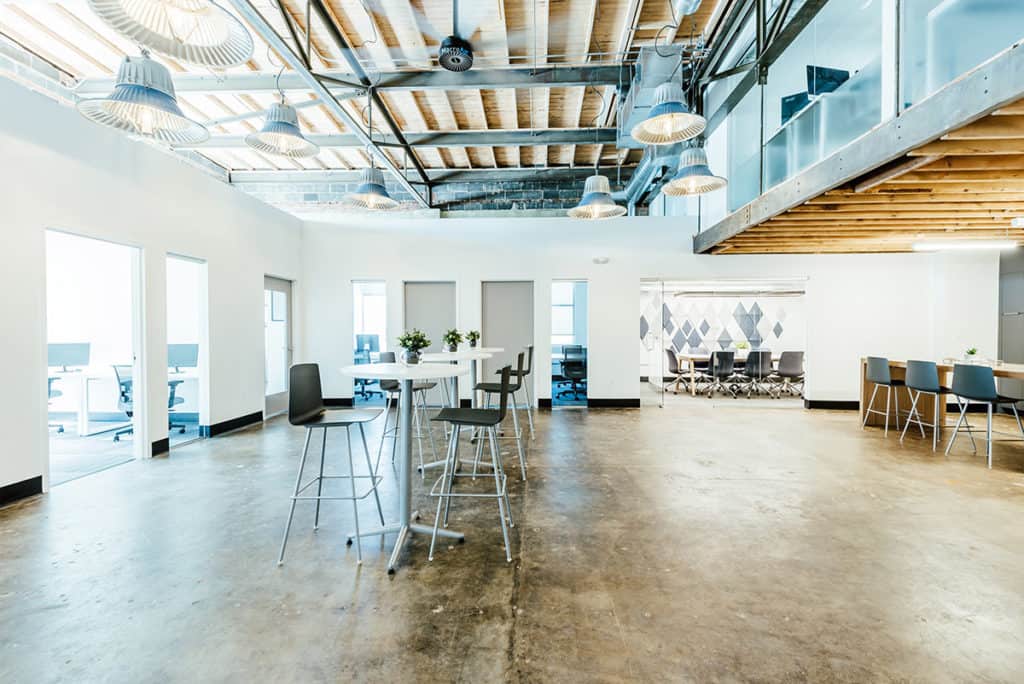 A hackathon can be a fun way to energize your team and inspire new products. This is a great creative workshop idea for tech companies but can be tailored to a variety of industries. Invite programmers to come up with a product using your app's API and offer prizes to the winning team. Check out our list of creative hackathon ideas for even more possibilities. Once you have a few ideas in mind, book the perfect hackathon space on Peerspace!
11. Host a Mini Maker Faire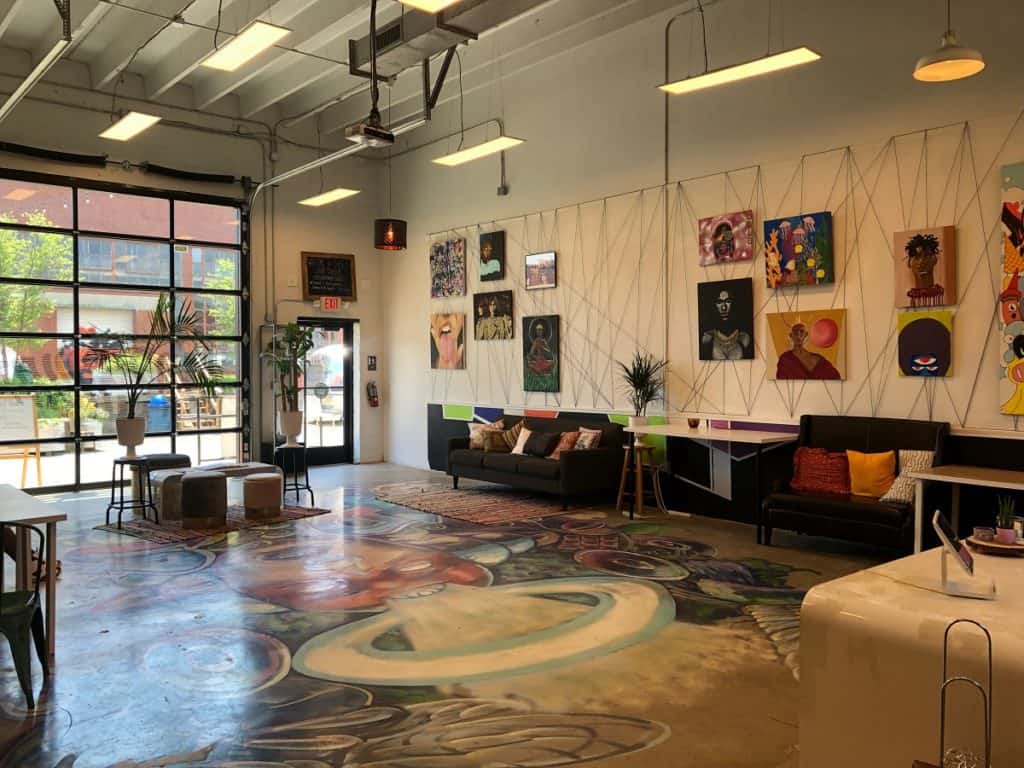 Makerspaces are workshops that feature hi-tech art and electronic tools, such as laser cutters, 3D printers, and more. Flagship Maker Faires attract thousands of people. But you can host a mobile makerspace or Mini Maker Faire sponsored by your team or company with ease using Peerspace. Find a venue with the perfect space requirements and tools you need and make it yours for a day or two.
Bonus workshop idea: go virtual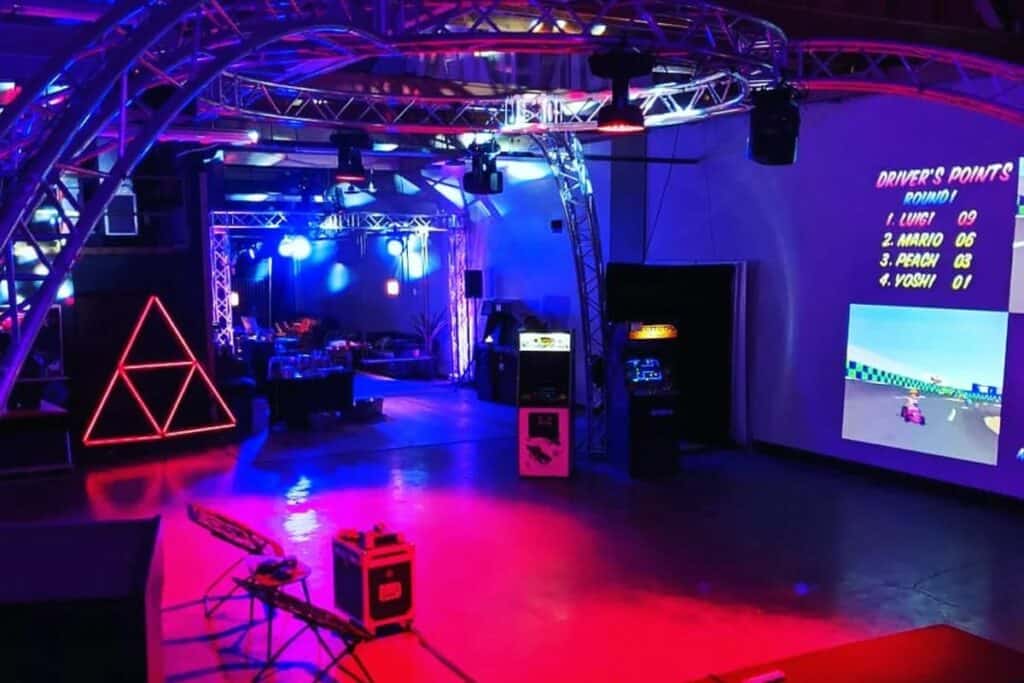 The best events of 2022 are hybrid events that offer virtual and in-person components. And there's no reason why your workshop can't get in on the trend! A lot of people are uncomfortable getting together in groups, and therefore forgo an opportunity that isn't either hybrid or fully virtual. It's a shame for the people who miss out and a shame for your brand to miss out on those potential lifelong customers!
You can easily book a Peerspace that offers plenty of space for your in-person attendees and that is kitted out with all the high-tech necessary to also engage your virtual guests. Once you're set up, you can carry on with every other aspect of your workshop as you planned. You can also utilize a few of the workshop ideas we listed above!
Peerspace brings your workshop ideas to life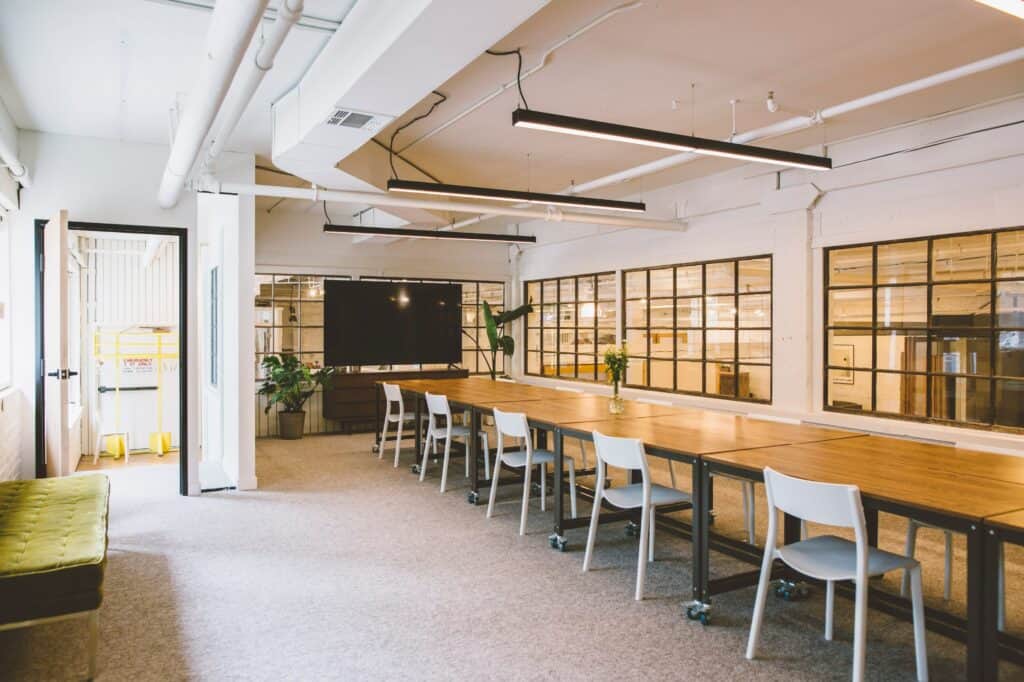 The best workshops are those that encourage active participation and offer your participants a new skill or item to take home with them. These creative workshop ideas all fit the bill and can be tailored to take place at your business or a rented Peerspace venue.
What's great about using a Peerspace venue is that you can book a place that fits your business's vibe yet has all the special amenities you need for your workshop. And since you're meeting team members or customers there, it will be a special shared experience for everyone. Plus, once your workshop is over, you and your guests just grab what you came with and leave. And remember, if you need additional gear or event staff, just ask your local host for recommendations, or call up the Concierge service to arrange for catering, A/V packages, and other options.



Get together somewhere better
Book thousands of unique spaces directly from local hosts.
Explore Spaces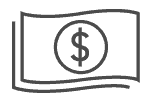 Share your space and start earning
Join thousands of hosts renting their space for meetings, events, and photo shoots.
List Your Space