The 8 Best Drone Videographers Shooting Aerial Cinematography in Los Angeles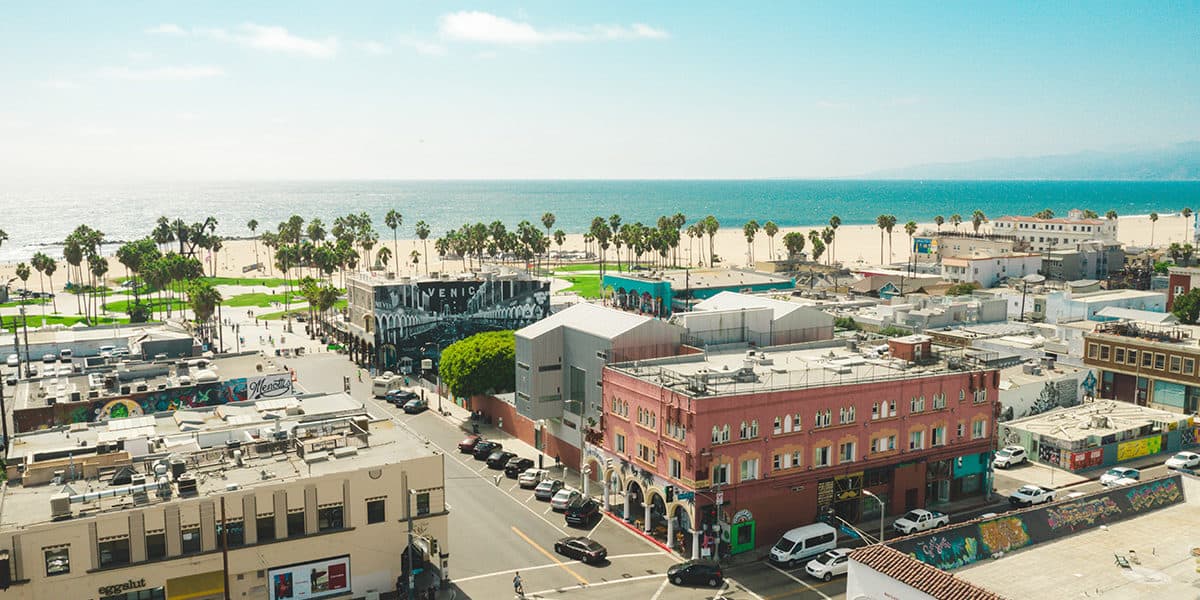 Where better on Earth for cinematography than Los Angeles? Home to Hollywood, the Walk of Fame, the Oscars, Griffith Park, and Beverly Hills, there's nowhere aerial cinematography wouldn't be welcome. There are hundreds of movies that have used overhead shots of the city already. But thanks to drones, you don't have to be Michael Bay to have your own blockbuster. And because it's Los Angeles, you'll also have an unlimited choice in cinematographers to take up the helm. If you're looking for the most scenic aerial shots SoCal has to offer, then take a peek at these licensed Los Angeles drone videographers and the magic they can do. No helicopter needed!
Aerial cinematography in Los Angeles is so much more than turning a bird's-eye lens downtown. For example, real-estate agencies can showcase their properties; institutions can show off their campuses; and people can get stunning shots of Santa Monica pier for tourism projects. With that said, let's take a look at the city's most noteworthy drone videographers, who are listed in no particular order.


Specializing in drone videography, the LA Drone Footage team covers concerts, weddings, real-estate properties, events, and more. Led by creative director Clayton Kemp and staffed by a professional team of licensed drone videographers, LA Drone Footage has bridged the gap between video production and marketing effortlessly. But as important as marketing your creative business is, when it comes to photography, it's the footage that speaks the loudest. For example, arguably some of the best work they've done is in shooting footage of construction sites. What better way is there to survey your project than to see it as it's being built? Not only that, though — we'll bet you didn't realize how artful those sites can be.


Taylor Swift fans, rejoice. If you're one of the people who rushed to watch Swift's documentary — Miss Americana — when it hit Netflix, you should know that Skyecam provided the aerial visuals on the tour depicted in the film. Furthermore, even if you're not a fan, it's impossible to watch this segment and not want to work with this crew. Of course, Skyecam is more than Taylor Swift. The team of industry-leading experts — led by founder JJ Trinidad — is one of the most respected firms for aerial cinematography in Los Angeles. They've worked with numerous clients, such as HBO, National Geographic, BMW, and Animal Planet, on a plethora of projects, from music videos to documentaries.

3. Art Khachatourov of Art by Art
Several descriptors will probably come to mind when you first see Art Khachatourov's aerial photography: awe-inspiring, mind-blowing, surreal, chilling. Specializing in commercial and real-estate photography, he's a master of the art of observing — of really seeing. He is a brilliant man who can make the most mundane of everyday living appear to be fine art. Plus, he has the unique ability to capture reflections, shadows, patterns, and shapes we aren't aware of while we have both feet on the ground. And that's honestly the real magic of aerial cinematography.


Just looking at the Drone Goddess' portfolio is enough to prove she's intimately familiar with the greater Los Angeles area and geography in general. With her art, she seeks out the patterns of man-made cities, metropolises built by hand using the land that was already there. Her footage is an amazing tribute to those parts of Los Angeles, as well as to the natural landscape that surrounds it. The Drone Goddess certainly has an eye for composition, and it's no surprise she's among the top drone videographers in Los Angeles.


Jonathan The Drone Guy is the alias of Jonathan Dannenfelser, an experienced drone videographer in LA. Originally from Long Island, NY, Jonathan has been flying airplanes before he learned how to drive cars. His passion for flight brought him from real planes to drones, which quietly paved the way for where he is now in his career. Jonathan The Drone Guy is more than just a cinematographer or a photographer, he's a father, drone racer, and pilot.
When it comes to his footage, he specializes in real estate, music videos, TV, and commercials. Some of his clients include RCA, Universal, and Netflix, to name a few. After all, as his website says — and his footage proves — "Everything looks better from a drone." Jonathan is FAA licensed and fully insured with the FAA night waiver. In addition, he boasts a speedy turnaround time and extensive experience needed to fly in and around downtown Los Angeles.
Beverly Hills Aerials works across mediums, but their biggest strength is in their automotive footage. Chances are, if there's been a car commercial you've seen recently that's captured your attention, Beverly Hills Aerials could be the creatives to thank. The team is led by CEO and head pilot Michael Izquierdo, who's been flying drones from the get-go. Easily one of the best Los Angeles drone videographers in the business, he's commercially approved to fly during the night and in the proximity of airports. He's that talented.


Whether you're wanting aerial filming for architecture, construction, real estate, or events, keep Drone 55 in mind. Their specialty lies in 360-degree panoramas and backplates for architects, but they don't limit themselves. Some of the clients that have already trusted them as top-tier Los Angeles drone videographers include Pacific Rim Group, Splash Media, and 20th Century Fox. Plus, CEO Kanin Howell has been around the film industry his entire life, having worked on hundreds of film and TV sets. He discovered the usefulness of drones while working as a stunt coordinator and heard about a fatal helicopter crash on another production. Then, in 2013, he kickstarted Drone 55 and soon became a leader in the game.


Although we couldn't find much about the creative behind Lady Bird Drones, their shots were too stunning to omit them. As well as aerial cinematography in Los Angeles, they've shot all around the country. And as much as the shots of Venice Pier and LA's smoggy skyline touch us, we're also mildly obsessed with the shots of NYC like this one. What Lady Bird Drones shows is not only the power of overhead filming, but the power of composition. Being able to pilot a drone and consider the composition of the footage you're shooting at the same time isn't easy. If you like their stuff, slide into their DMs post-haste.


In a city brimming with cinematographers, you should have no problem finding your ideal drone videographer. And once you do, never let them go. Drone technology is advancing at a rapid clip, and the barrier to entry for Hollywood-level aerial cinematography is lower than ever. Up, up, and away!



Get together somewhere better
Book thousands of unique spaces directly from local hosts.
Explore Spaces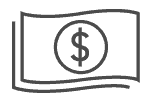 Share your space and start earning
Join thousands of hosts renting their space for meetings, events, and photo shoots.
List Your Space