How Much Does It Cost to Rent a Restaurant?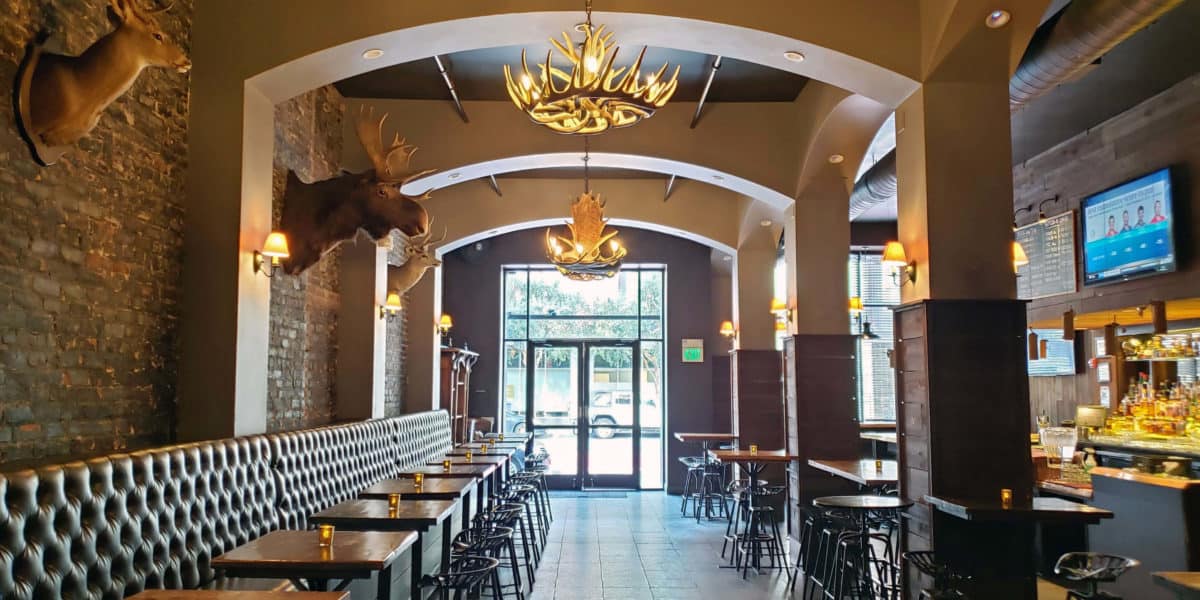 Answered
Restaurant Venues on Peerspace cost on average between $85 — $150 per hour.
It's not a party without food, so why not host your next big event where the magic happens? And no, we're not talking about your home kitchen. From meetings and corporate parties to rehearsal dinners and milestone birthdays, there are some events that just belong in a restaurant. Even a Thanksgiving meal with your large extended family might call for a restaurant room rental. Restaurants are the perfect, all-inclusive event venue.
Why rent a restaurant?
Hosting a party at your home can be exhausting. Take some planning off your plate and let yourself relax by renting a restaurant instead. Restaurants come with several amenities that make party planning a breeze.
One of the biggest perks of hosting your next party in a restaurant? No cleanup! The last thing you want to do after pulling off an incredible event is clean up after your guests.
As much as you may love to host, not every party can comfortably happen in your home. Renting a restaurant can give you more space, so you won't have to leave anyone off your guest list. Restaurant venues are available in a range of sizes to suit both large and intimate gatherings.
Making your home party ready can be a hassle. When you book a restaurant, you don't even have to worry about decorating. You can let the interior design of the restaurant speak for itself. Find a place with decor and architecture that fits your event theme, and you're good to go.
Most people don't have enough seating on hand for a party, and renting extra tables and chairs can be an expensive hassle. But if there's one thing restaurants will have a lot of, it's tables and chairs.
Renting a restaurant takes a huge load off your back because the most important part–the food–is already covered! There's no need to worry about cooking, hiring a catering crew, booking a bartender, or keeping takeout warm and fresh. When you rent a restaurant, it's a one stop shop, with the food and drinks all on site.
Renting a restaurant makes it easy to check off everything on your event planning list.
How to rent a restaurant
To rent a restaurant, start with a venue search. Enter the type of event (such as "dinner") into the search bar along with the city. Then under "What kind of space are you looking for?" choose "restaurant." From there, browse through the listings until you find your dream space. Be sure to read the list of amenities and host rules to make sure the restaurant can accommodate your event. Take note of any booking minimums to be sure your event fits into the timeframe.
Once you have confirmed that the restaurant has what you are looking for, enter your event date and start and end time to start the booking process. Then hit 'Request to Book' to get in touch with the host. From there, you'll be well on your way to hosting a memorable event.
If you have any live music or presentations on the agenda, check out the Peerspace concierge services for A/V rentals if your restaurant of choice doesn't provide equipment. Restaurants may have rules that prohibit outside food and drinks, so check with your host before looking into any of our catering services.
Types of restaurants
Chances are, if you've dined at a restaurant, you can book it. From cozy coffee shops and cafes to swanky bars and lounges, any and all types of restaurants are available for rental.
For a baby shower, you might want something cute and filled with natural lighting, like a tea room. For a corporate meeting, a spacious, modern dining room may be best. A rehearsal dinner might call for something luxurious and unique like a rooftop terrace.
Here are a few of the different types of restaurants you can find on Peerspace:
How much does it cost to rent a restaurant
Restaurant rental rates typically range between $100 and $500 per hour. Some of the more upscale locations may have rates priced in the thousands.
Price isn't always dependent on seating capacity, however, coffee shops and cafes are usually on the lower end of the price range, and venues with large dining rooms tend to cost more. The more casual the place, the more likely it will fit into a smaller event budget.
Keep in mind that the space you are booking is normally used for restaurant patrons, so the rental rate may depend on the menu prices and popularity of the eatery in order to make up for the revenue lost during your event.