How Much Does It Cost to Rent a Hotel Conference Room?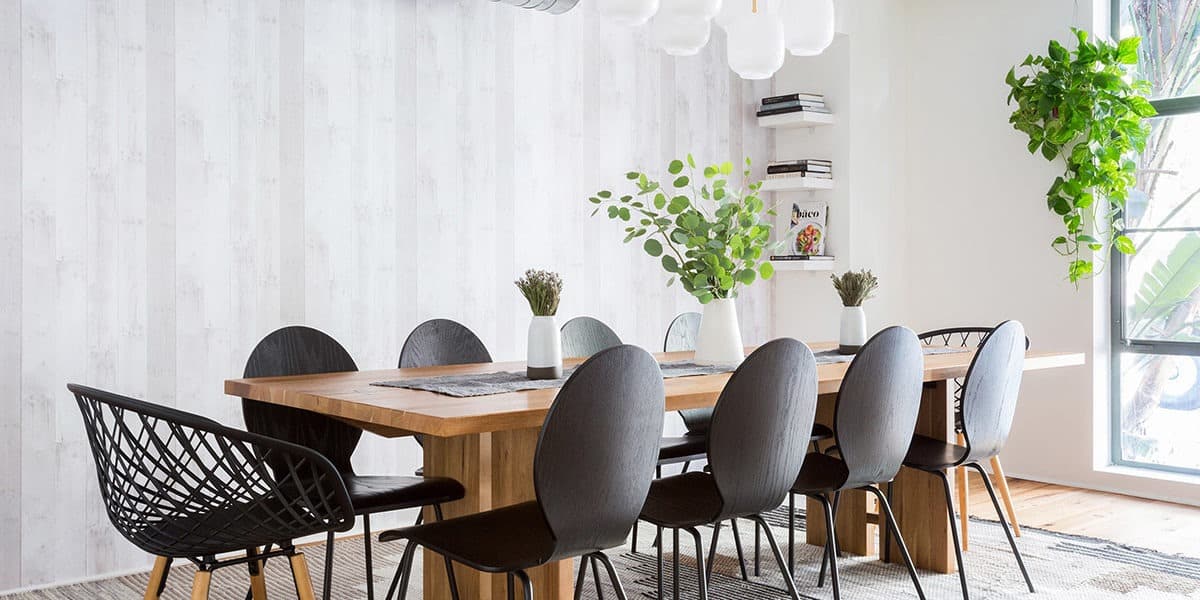 Answered
Conferences rooms on Peerspace cost anywhere between $25 — $185 per hour.
Are you planning a corporate event and trying to figure out your budget? This article aims to answer the question: how much does it cost to rent a hotel conference room? In addition, we'll provide an overview of what hotel conference rooms have to offer, what events they're best for, and what your alternatives might be. That way, you'll be well-armed with all the information you need to make the best decisions for your event.
Why do people rent hotel conference rooms?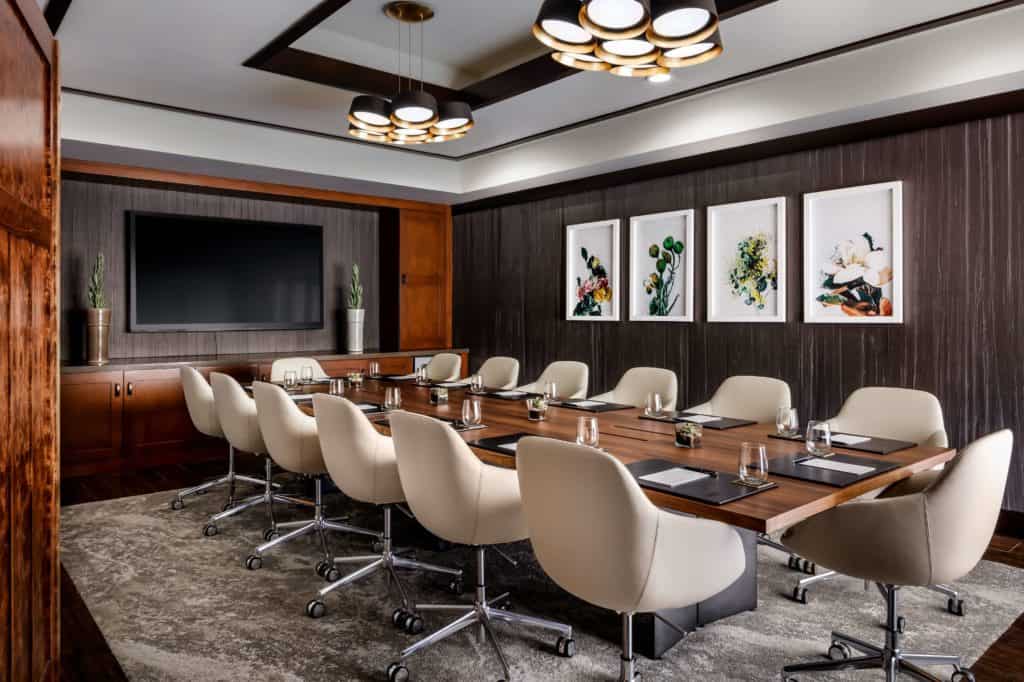 Conference rooms are an easily accessible and straightforward venue for meetings. They're available in a wide range of budget levels and sizes (for as few as 10 or as many as 300 attendees). Additionally, for those traveling to meetings, these spaces are convenient: attendees can stay in the hotel where the chosen conference room is located and avoid the hassle of finding transportation to the meeting.
Hotels also have specific amenities that make a conference more appealing. They often have onsite restaurants, lounges, and break-out spaces to continue networking post-meeting. What's more, the hotel may offer conference attendees discounts for booking a room, enjoying a meal at the restaurant, and utilizing other spaces.
Staff members are typically available to offer help with event management, catering, locating furniture, setting up A/V equipment, and more. Most importantly, they have general experience dealing with all of these factors, which can be a major help, especially if anything goes astray logistically.
If you're a business owner looking for a new space to confer with clients, a hotel conference room may be a natural option for you. But they can also serve different purposes, too. Groups of people often rent these spaces as private and neutral grounds for legal meetings, like to work on cases or negotiate contracts.
Depending on the size of the space and its amenities, some people rent hotel conference rooms as a workspace when they work remotely and need a professional setting. They also make ideal settings for team meetings and similar events.
How much does it cost to rent a hotel conference room?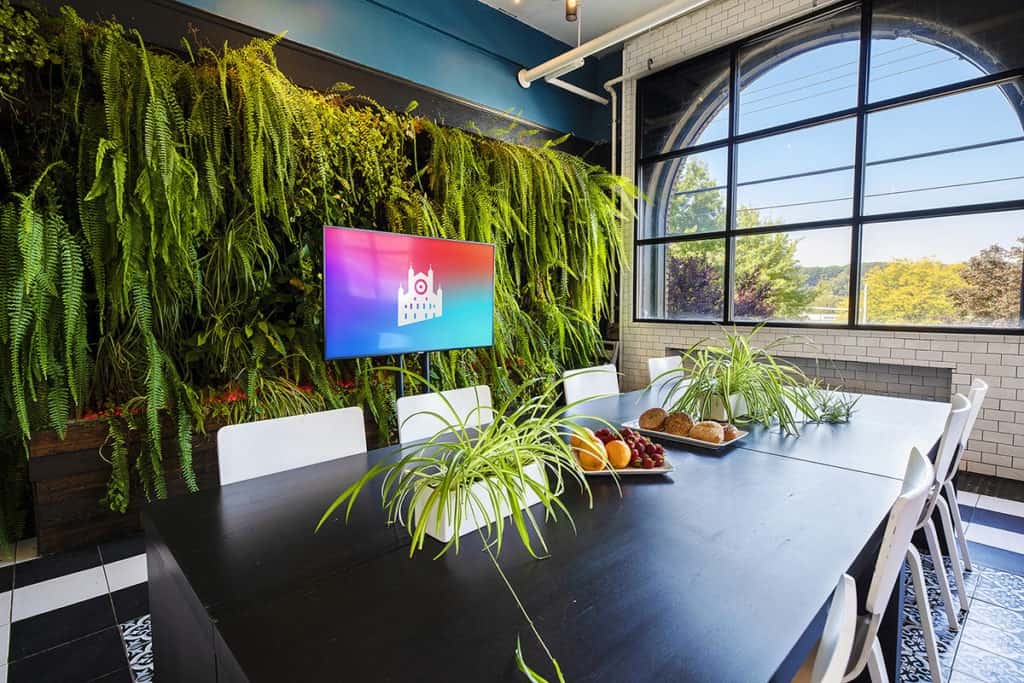 The question of, "How much does it cost to rent a hotel conference room?" is, in fact, rather complicated to answer. It's hard to make a flat estimate across the board, as the cost will vary widely based in large part on where you're renting.
A conference room in a relatively affordable city like Boise, Idaho, will cost significantly less than a space in San Francisco, California, which is notoriously among the most expensive cities in the United States. On average, renting a hotel conference room runs from about $70 to $160 per hour. This means that for a standard two-hour meeting, you'll end up paying $140 to $320 for the use of the venue.
Rather than charging by the hour, some mid-range hotel chains may charge roughly $250 to $300 for the day. Of course, regardless of the city you're in, if you go for a more luxury venue, you'll potentially pay hundreds more. In addition, larger conference rooms with sufficient space to hold more people are also costlier. The cost of equipment may or may not be included, which can significantly add to the cost of your rental.
For instance, consider these average equipment rental prices:
Standard overhead projectors, which can cost roughly $100 for the day
LCD projectors, ranging from $250 to $300
Microphones and podiums, around $30
A TV monitor with DVD player, about $75
And more!
Alternatives to hotel conference rooms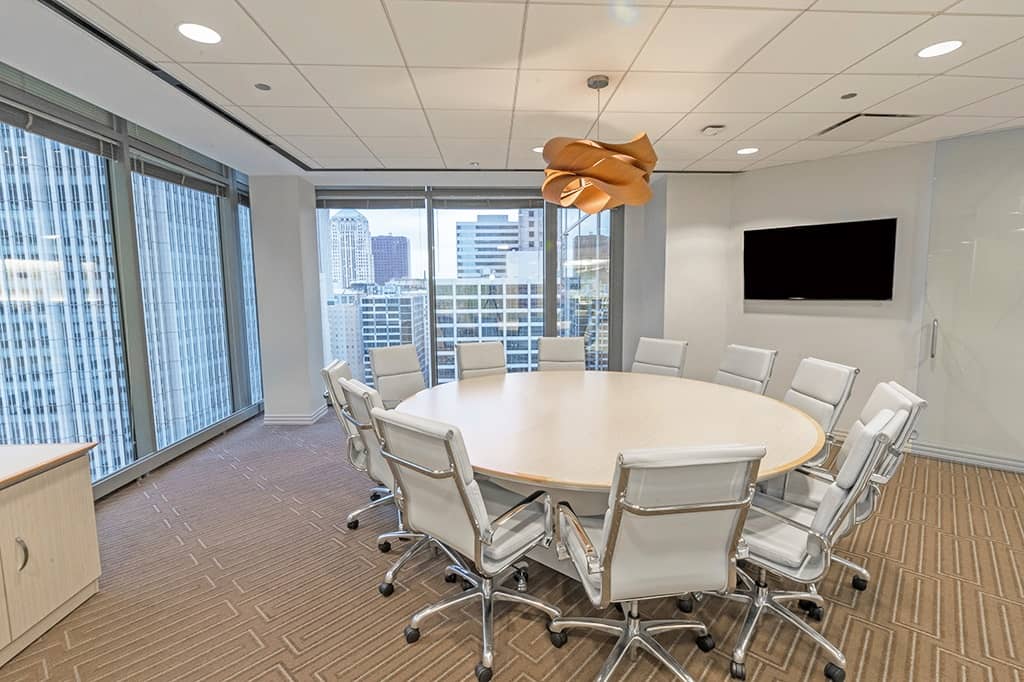 While hotel conference rooms are the conventional choice, this doesn't automatically make them the best choice. Sometimes people are unaware that they have alternatives to these standard venues. They also may not realize other venue types are better suited to their meeting needs, brand aesthetic, and so forth.
Many people may consider a more unique space that still offers useful amenities for their conference needs as a hotel alternative. The trouble is: how do you find such a place?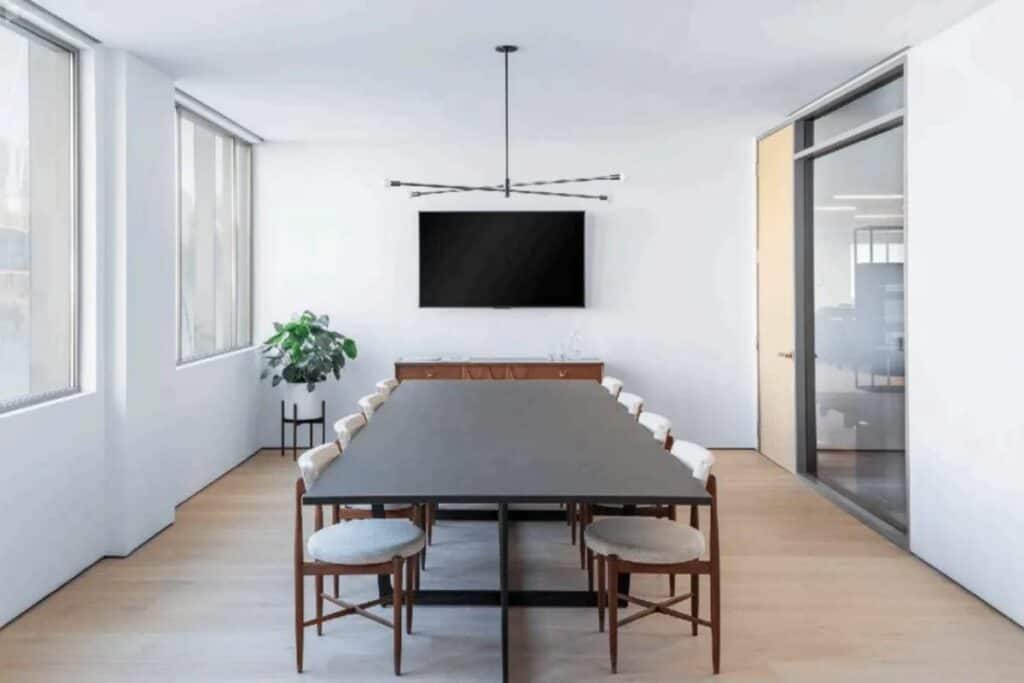 Peerspace allows you to broaden your search for the perfect meeting venue significantly. It's definitively the largest online marketplace for short-term rentals of meeting and event spaces. Rather than booking what might end up being a generic, harshly fluorescent-lit hotel conference room, Peerspace can help you locate thousands of unique spaces in your target city.
You'll be able to choose from spaces as varied as creatively decorated lofts, chic art galleries, stunning penthouse apartments, and lots more. Plus, each listing includes plenty of high-res photos and reviews from previous renters, so you'll have a good sense of what you're getting into, even if you're unable to view the place in person beforehand.
Because many Peerspace rentals are designed specifically to hold conferences, you'll find most have certain attractive aspects in common. They are often incredibly comfortable, stylish, and outfitted with the best technologies. These are all essential considerations to keep in mind when you're looking to impress your conference attendees. Saying goodbye to stuffy hotel spaces has never been so easy!
And, by booking a conference room through Peerspace, you also have access to the super knowledgable Concierge service. These pros are on hand to help you book everything your conference may need, including catering and equipment rentals.
What types of conference rooms are available on Peerspace?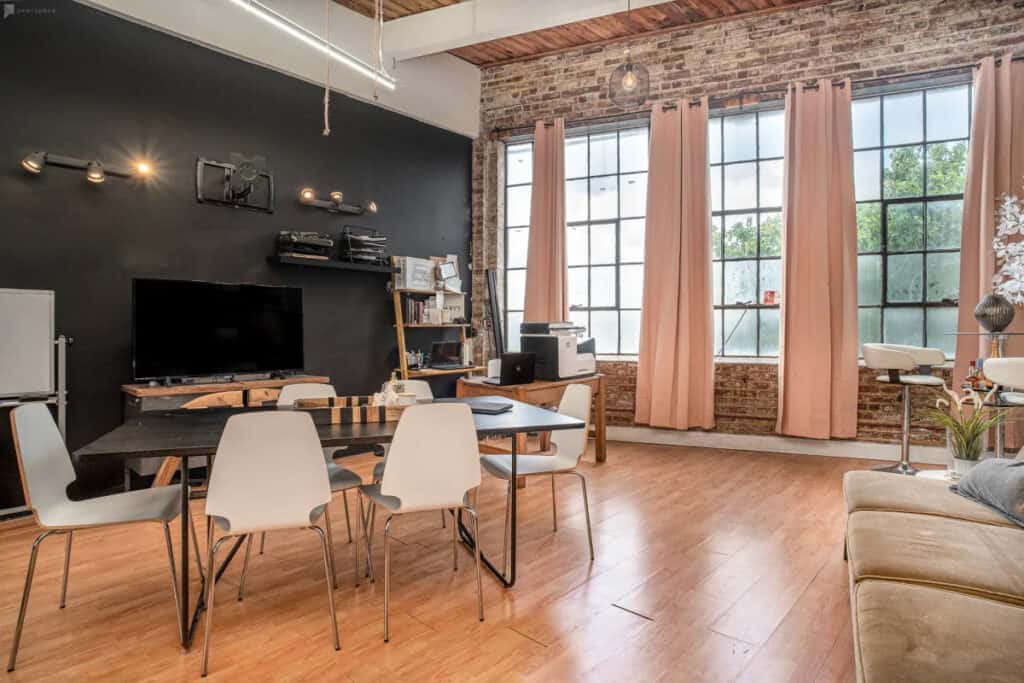 It may blow your mind when you check out the types of conference rooms available to rent on Peerspace. Just check out a few of our favorite options, coast to coast.
West coast
For instance, check out this Conference Room in Venice, Los Angeles. It boasts stately rustic decor and comes equipped with surround sound, seating for six, and free parking. Check out this review from a Peerspace renter who booked it for a meeting:
"The space was exactly what I needed for an evening meeting. Got a quick tour of the community space beforehand. Everyone was so kind and welcoming. Easy to find, easy access instructions and super helpful staff. Thank you for the hospitality!"
Midwest
How about this spacious Boardroom by O'Hare Airport in Chicago. It can suit up to 50 guests, includes projectors, and has an onsite kitchen. It has hundreds of five-star reviews, including this one:
"Great space. Easy rental. Easy in and out. Alix is very responsive and makes the entire process EASY and stress free!"
The south
This Castleberry Hill Intimate Rustic Loft in Atlanta (pictured above) is a superb meeting space for a small group. In addition to being invitingly stylish, it boasts a smart TV, Bluetooth speakers, and free parking. It's even popular for social events, as this reviewer explains:
"This was the perfect venue for my watch party. Not much decoration is needed if you're going for a simple modern look. The huge projector screen and ample seating was the icing on the cake. I'd definitely book again"
East coast
The Elizabeth Taylor Room for 60 in Midtown Manhattan is another dream conference room rental. It's kitted out with high-tech equipment and ergonomic seating for the comfort of you and your guests. You can even enjoy add-on services like hot breakfast, a sandwich lunch service, and desserts for an additional charge. According to a Peerspace reviewer who used this space for a seminar:
"Wonderful client service and clean room. Everything was exactly true to the photos that you see. I am planning to use this company again for the upcoming events."
How to rent a hotel conference room: the conclusion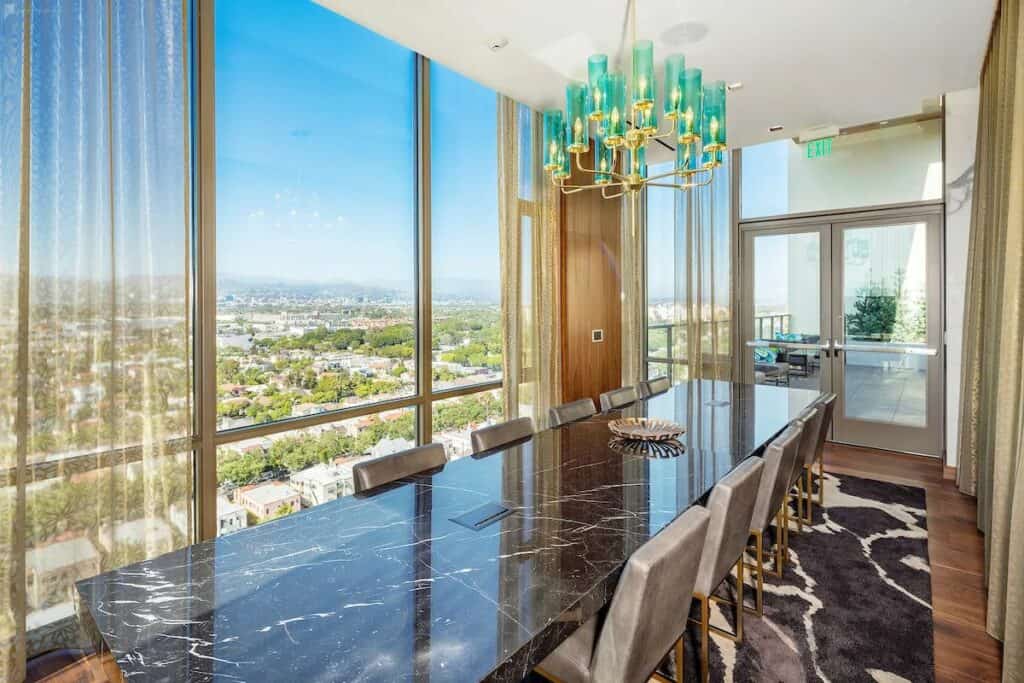 Hotel conference rooms were the go-to option for meetings outside the office: they're convenient and, in general, predictable. But changing times and the wonders of the internet allow plenty of other possibilities for your next meeting. Consider using Peerspace to uncover your next out-of-office meeting venue — you'll be amazed at how many exciting choices there are in your city.


Get together somewhere better
Book thousands of unique spaces directly from local hosts.
Explore Spaces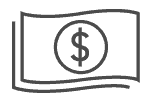 Share your space and start earning
Join thousands of hosts renting their space for meetings, events, and photo shoots.
List Your Space