How Much Does it Cost to Rent a Presentation Room?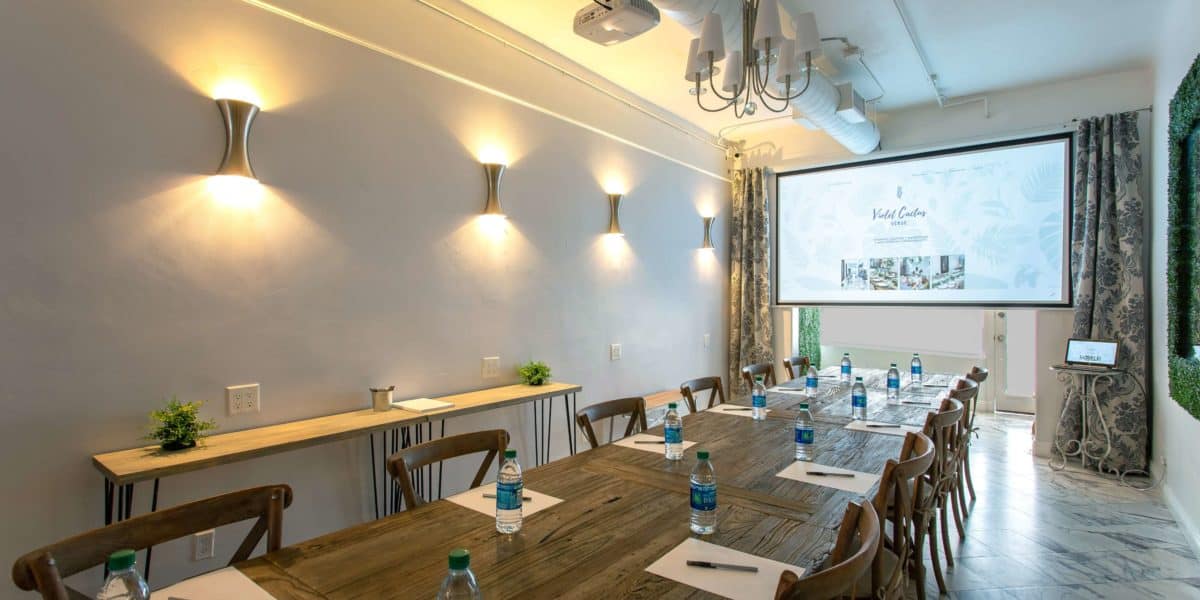 Answered
Presentation Room Venues on Peerspace cost on average between $90 — $150 per hour.
Staring at the same four walls of your office conference room can get a little dull. Set the stage for your next big presentation by renting a presentation room. You'll create a strong impression, and your attendees will appreciate the change of scenery.
Why rent a presentation room?
Why take a presentation offsite?
Presentations are all about the visuals. Kick off on a high note by trading the drab boardroom for a gorgeous new space. There are a variety of unique venues to choose from that can suit any presentation subject. Taking the time to select and rent a presentation room to accommodate your company needs demonstrates a high level of professionalism.
If you have guests from outside your company or main office attending, space can be an issue. Don't let the limitations of your in-house conference room get in the way of a great presentation. Peerspace presentation rooms vary in capacity, so you can be prepared for audiences small and large.
If you work in a remote team and need a professional space to host your presentation, ditch the usual hotel conference room and rent a presentation room instead. You'll likely save money and find a better backdrop for your presentation. Some spaces even have kitchens to accommodate breakfast or lunch catering.
For a stellar sales presentation, check out these inspiring ideas.
How to rent a presentation room
Navigate to the Peerspace search bar. Enter your event type and city to browse pages of unique venues.
Read each venue's list of amenities to see what the host can offer. Some spaces will be fully equipped with projectors, screens, and microphones and others will just have your basic table and chairs. Peerspace concierge can help fill in any gaps to make sure you have everything you need. You can find services for breakfast or lunch catering, A/V equipment, coffee service, and extra chairs.
Once you've found the perfect venue, enter your event date and start and end time to start the booking process. Then hit 'Request to Book' to get in touch with the host. From there, you'll be well on your way to hosting a stunning presentation.
Types of presentation rooms
When it comes to presentations, you have a lot of options for venues. There are lofts and houses for casual, laidback events and artsy spaces to suit more creative presentations. For a formal presentation, try a traditional conference room or a classroom. Smaller groups might enjoy a cozy meeting room.
Here are a few of the different types of presentation rooms you can find on Peerspace:
How much does it cost to rent a presentation room?
There are venues available for every company budget. Presentation room rentals typically range from under $50/hour to $200 per hour.
The price usually depends on the size of the venue, with large multi-use spaces setting you back a bit more than intimate meeting rooms.
Since most presentations won't last longer than an hour or two, you can expect to keep expenses fairly low. Just pay attention to each venue's details, because some require a minimum booking length.