How Much Does It Cost to Rent a Venue?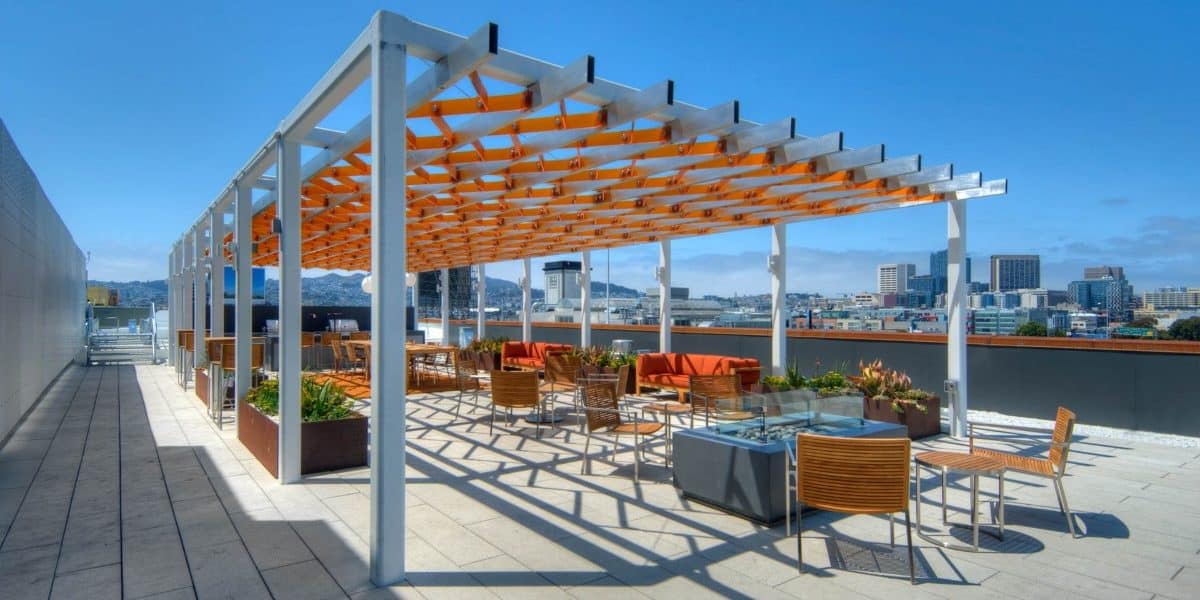 We all have the need to rent a venue at some point in life — whether it's for a birthday party, wedding, corporate event, or some other get-together. Figuring out the size and location of your dream venue is important. And of course, one question should immediately come to mind: how much does it cost to rent a venue? We'll give you an idea of that answer, as well as elaborate on what types of venues are out there and how you can book one easily. 
Why should you rent a venue?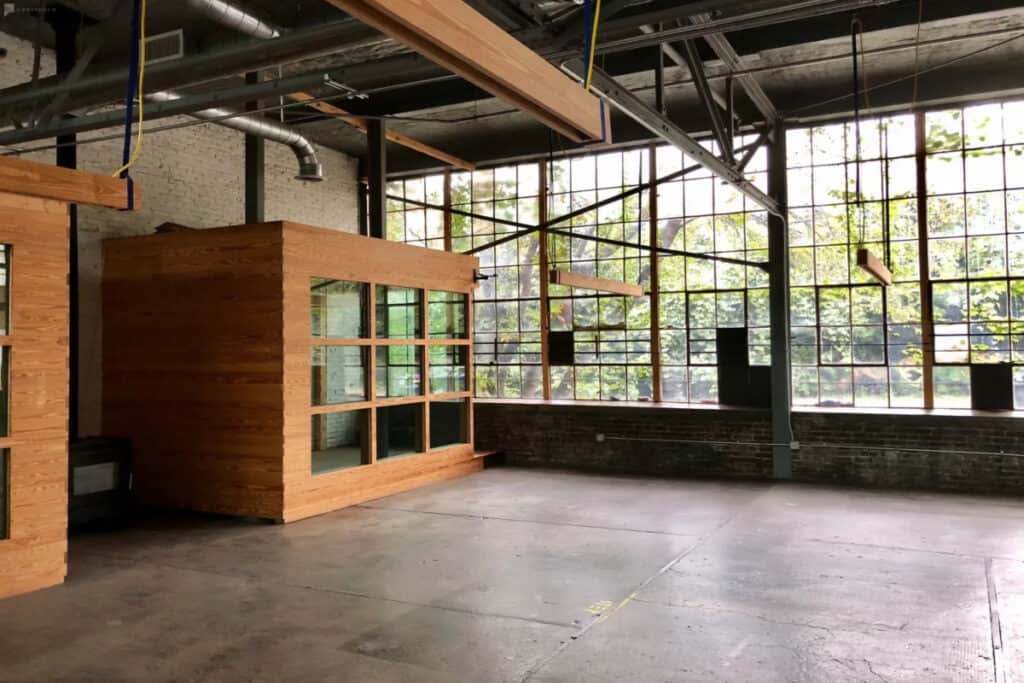 Think of the last event you went to and what the atmosphere was like. It's likely that the event's venue was rented and set up to serve a specific purpose, depending on the type of party. You'll probably go to a handful of weddings, corporate events, and birthday parties in the next few years. Or you may even help plan a few yourself. No matter what, knowing the types of venues out there and what you should rent is a game-changer. 
The benefits of renting a venue are endless. The venue's environment can spark creative energy, bring people together, and create a whole lot of fun. A venue rental is relatively easy to book, and you'll typically receive help from the host before, during, and after your rental period. Plus, who doesn't want to spend the day in an incredible warehouse, a loft with panoramic views, or a quaint home in the woods? These are just a few of the venue options out there.
Weddings and corporate events are some of the most common reasons to rent a venue. Other popular occasions include graduations, photoshoots, or baby showers.
Here are some additional uses of a venue rental:
A going-away party for a coworker or friend at their favorite cafe 
An outdoor birthday party (with a swimming pool!) and indoor access
A high school or college reunion at a fun brewery 
A unique space for team-building exercises
How to rent a venue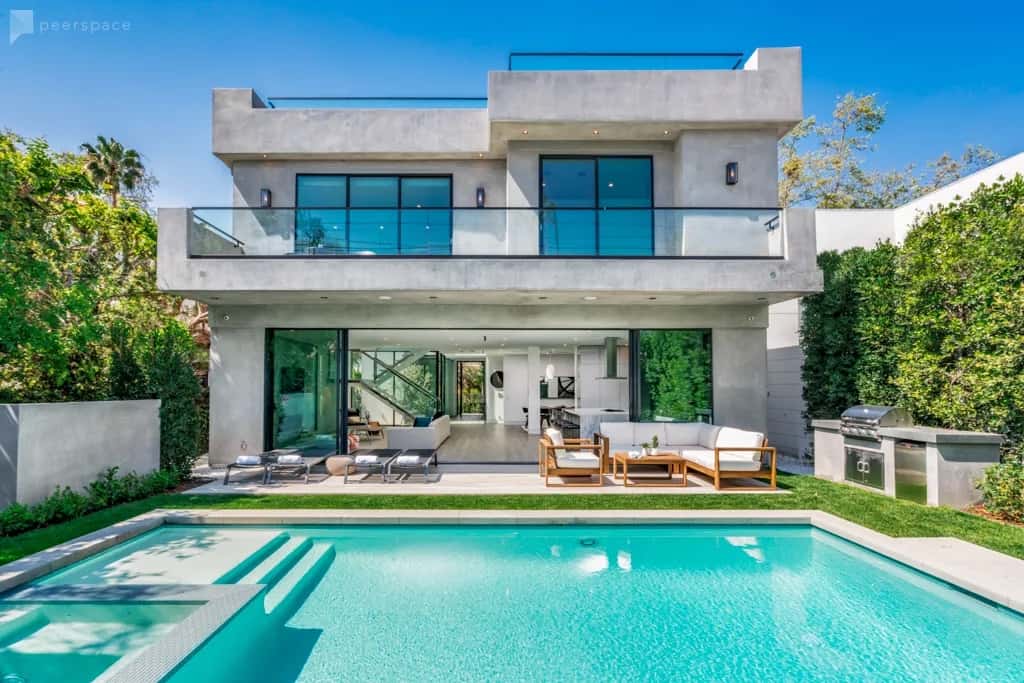 It can be tough to know where to start when looking for a venue, especially when you're a newbie. Typically, you'd spend hours online searching for the right space for your event — sometimes with no luck in finding a venue that has the dates and pricing that's in your budget.
Renting a venue is much easier through Peerspace — the world's largest online marketplace for meeting and event spaces. On Peerspace, you can search by city and dates. There are thousands of venues available in a bunch of cities throughout the country and beyond. Plus, you can filter the results even further to set your preferred price per hour and the number of attendees that the venue can accommodate. 
On top of that, you have access to the Concierge service. What is that , you may naturally ask? Peerspace concierge provides you with on-demand necessities, from equipment to catering. They are event and logistical experts who can help ensure your special day goes off without a hitch.
Plus, many spaces have dozens of reviews. These will give you insight into how your experience will be with a specific venue. It can also help you weed out which venues may not suit your type of event.
Each Peerspace listing includes high-quality photos and helpful descriptions of what you're getting. You also have the ability to directly contact the host with any questions. Now all you have to do is make the difficult choice of picking one of Peerspace's incredible venues!
Types of venues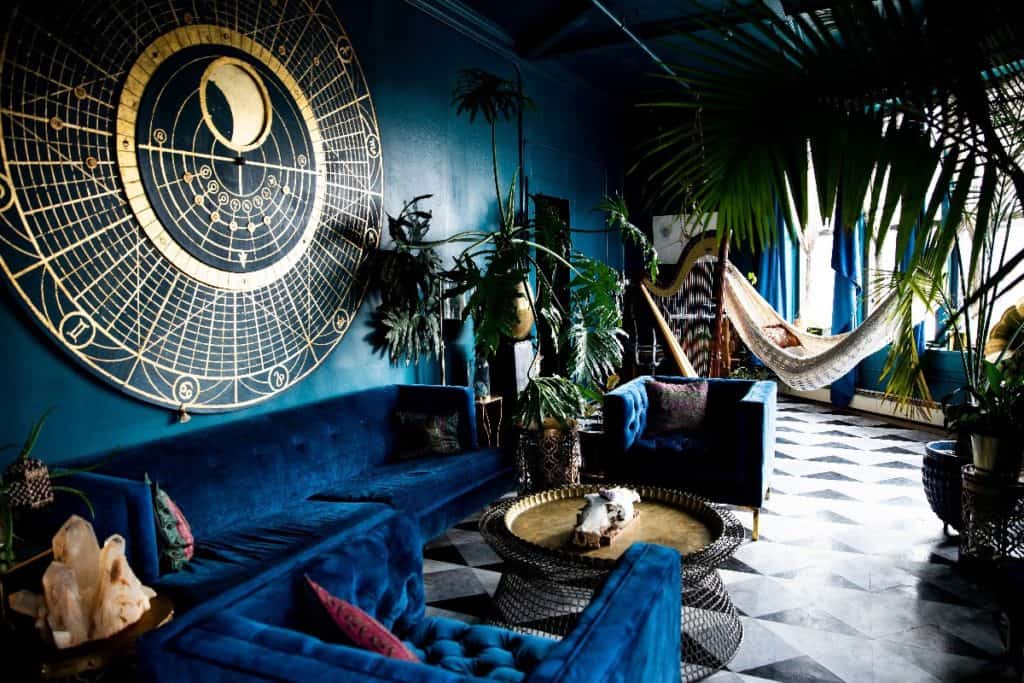 The number of amenities and square footage varies greatly between venues, not to mention the price per hour. We'll go into more detail to answer, "How much does it cost to rent a venue?" But first, let's get a look at the types of venues that are out there. 
Warehouses
Warehouses are a great option for larger events that need plenty of space for food, tables, and dancing. This creative space in Red Hook, New York (pictured above) has a gorgeous aesthetic and its floor plan comprises 13,000 square feet. According to one Peerspace reviewer: "This space was everything I had hoped it'd be! Every room was absolutely beautiful, clean, and inspiring. The hosts were amazing and super helpful in making sure I had everything I needed. I'd highly recommend this space to anyone."
It's a wonderful example of versatile a warehouse can be as an event space. Warehouses offer an industrial-chic vibe that is impossible to match at other types of venues. You also have the option of booking raw warehouses or ones that have been lovingly renovated.
A home
A house, loft, or apartment also makes for a great space for an event. They offer the comforts of home, yet are typically decked out with the latest gadgets and gizmos while offering a lux atmosphere.
For example, check out the stunning Citrine Home in Berkley's East Bay neighborhood. It's not only an architectural marvel, it is a "hillside haven" with panoramic views of the city below. Definitely the perfect place for hosting a memorable, upscale event! One Peerspace reviewer simply summed up their experience here: "Great space!"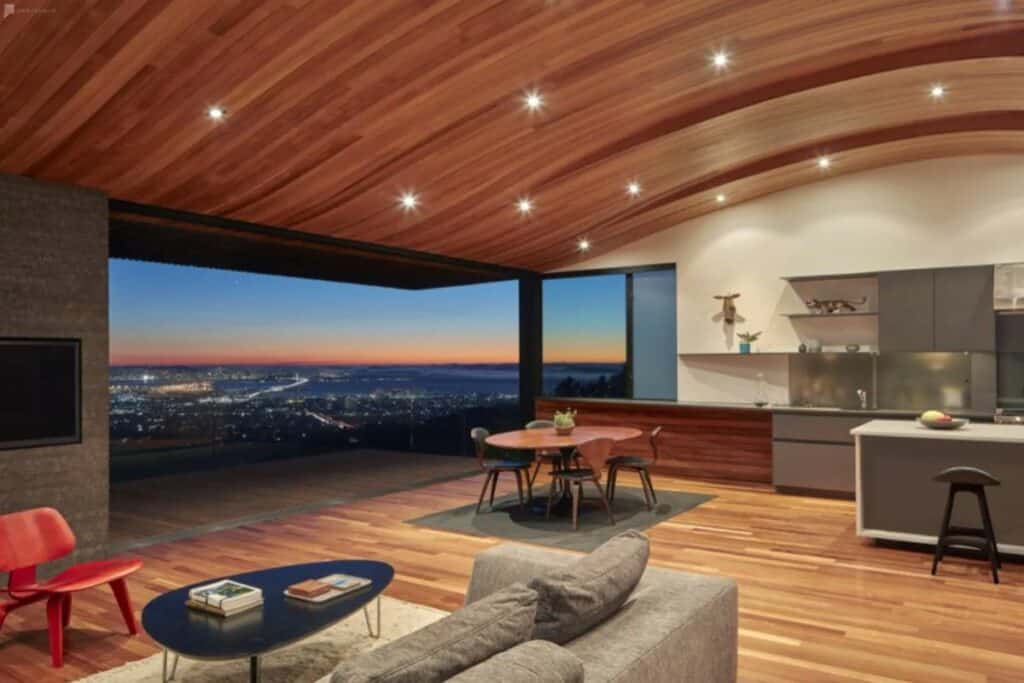 Eateries
Restaurants and cafes also make superb event venues. You can make use of the kitchen, enjoy the services of its chef or bring in an outside caterer, and enjoy a cozy, contemporary setting.
Check out this coffee house with an indoor, contemporary space in Dallas that has a Sonos speaker system and food and drinks available. Able to accommodate up to 100 guests, the spot is a perfect venue for medium-sized weddings or big birthday bashes. In the words of one happy Peerspace reviewer: "Amanda and the whole team were so incredibly helpful throughout the entire process. The event space was perfect, the staff were so friendly, and the food was fresh and delicious. We can't thank them enough!"
Corporate spaces
If you need meeting space, take a look at this colorful venue in Chicago that is made for workshops and offsite meetings. The versatile studio space comes with enough seating for 30 people, A/V equipment, and a full kitchen. And as one Peerspace reviewer points out: "Hosts were great communicators. Space was exactly as advertised. Great space for casual meeting with space to get up and move around. Having the kitchen area was extremely convenient. Would definitely recommend!"
You're welcome to bring your own food to your meeting here or hire a caterer — which Peerspace can help with. Remember, Peerspace Concierge experts can assist with getting equipment, tables, chairs, entertainment, and food right to your event venue. 
Other options
You can also rent bars, clubs, or movie theaters as an event venue. For instance, this boutique winery in Washington state is decorated with winery barrels and lit with stunning chandeliers. It's a dream for a mixer, a company party, or an engagement shindig! 
How much does it cost to rent a venue?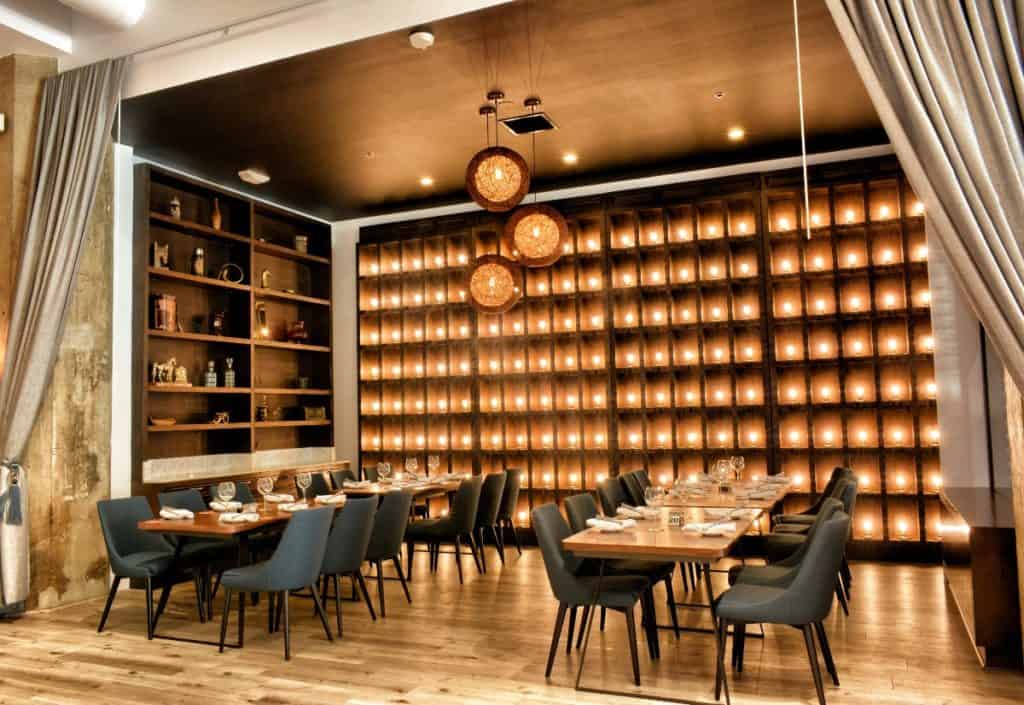 Venue rentals typically charge per hour and have a minimum amount of hours required to rent. Although many venues do not list their price per hour, we've found that many charge anywhere from $100 per hour to $2,000+ per hour. Of course, large warehouses will cost much more than a small studio. The price will also depend on the time of year you're looking to rent and the location of the venue. Penthouses in the heart of a city will cost a lot more to rent than a rural home. The same can be said for a bustling restaurant during the holidays.
Peerspace rentals have the price per hour on each listing, as well as details on the minimum amount of time required for rental. Many Peerspace rentals range from $75 per hour to more than $1,200. With Peerspace, you won't get any unwanted surprises — all costs, rules, and venue descriptions are upfront and fair.


Warehouses, lofts, and restaurants — oh my! As you read, there are so many different types of venues to choose from. Now that you have a robust idea of what kind of venue fits your event, how to rent one, and how much it costs, it's time to get to booking.



Get together somewhere better
Book thousands of unique spaces directly from local hosts.
Explore Spaces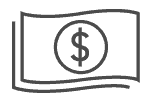 Share your space and start earning
Join thousands of hosts renting their space for meetings, events, and photo shoots.
List Your Space