Here's How and Where to Rent a Warehouse for a Day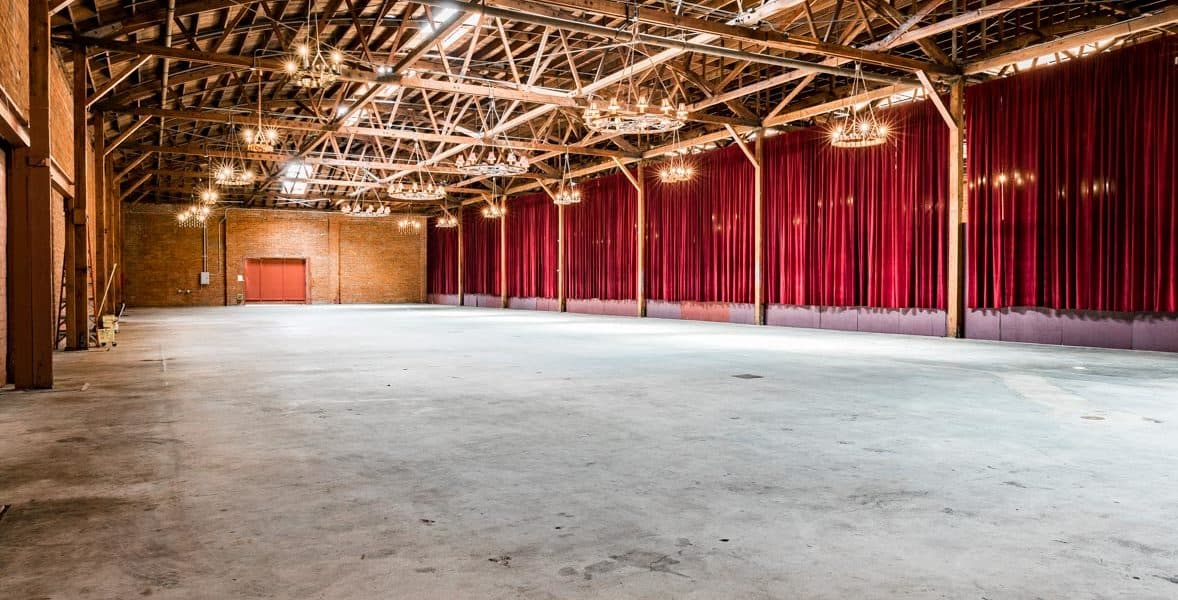 Answered
There are more than 10,000 spaces for rent by the hour on Peerspace.
Warehouses aren't just for work anymore. The main activities in warehouses have changed dramatically in recent decades, as manufacturing industries moved away from urban areas, leaving behind the warehouses they once used to store goods. And people have nabbed up these large, abandoned spaces, turning them into creative spaces to suit any style and need.
In fact, many of these former factories and storehouses have become artistic and cultural centers, with artists and entrepreneurs moving in to claim these affordable spaces. For example, both Los Angeles and New Orleans are known for their restaurants and galleries set in revitalized warehouses. Entrepreneurs in these cities saw the value of taking a raw space and turning it into something beautiful and purposeful.
Now, nearly anyone can rent a warehouse for a day to host a memorable event of any kind in any location. Check out why this may be an amazing option for you if you're planning an event.
Why rent a warehouse for a day?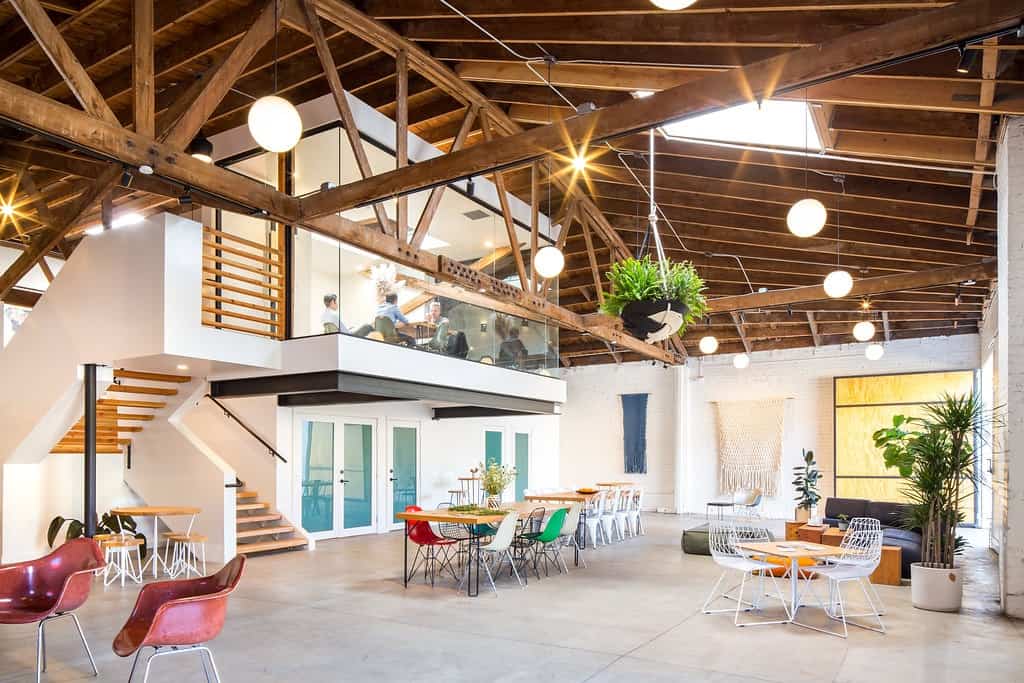 First of all, why would you want to rent a warehouse for your special event? Aren't they old, industrial buildings that are cold and drafty and covered in peeling paint? You'd be surprised. Many former warehouses have been turned into modern production studios for art and video projects. In contrast, others are fully equipped event spaces with gourmet kitchens and the latest A/V gear.
For your business
There are a few reasons why warehouse venues are so appealing. First, they're a blank slate. An old warehouse may need some touching up at first, but you can do whatever you want with it after that. Paint it any color you like. Tear down the interior walls to build a coworking space. Create a pop-up restaurant or a performance venue.
For productions
For example, a theater company in New York turned three adjoining warehouses into an immersive performance of Shakespeare's Macbeth! Warehouses really help you let your creativity flow. And because of their typically immense size, you can envision hosting gatherings small or large with ease.
Of course, if you're just renting a warehouse for a day, you won't get to redesign the place. But since they are such magnets for creatives, you can rent a warehouse that has a style and atmosphere that seems practically tailor-made to your event.
Versatility
No matter its style, you will still have more freedom to make a warehouse "your own" than you would at any other venue. You can park a food truck outside the loading dock to feed your guests, bring in a sculpture or artwork that won't fit into a standard art gallery, or clear out the room for a goat yoga class.
A bit noisy? No problem!
Because warehouses aren't in residential neighborhoods, there are less likely to be complaints if you throw a late-night party or make a lot of noise on a woodworking project. (Still, that's not always the case, so it's a good idea to check with your host to find out what's allowed.)
Singular style
Plus, many people like the aesthetics of warehouses. There's even a name for it: industrial chic. Exposed brick walls are used as the backdrop for photoshoots, while pipes and beams can be incorporated into the design of a kitchen or coworking space. Also, warehouses have a lot of windows, which makes them great for productions. Even if you aren't into the industrial-chic look, you can still make use of the natural light.
What events can I host in a warehouse?
So, what kinds of events can you host in a warehouse? As you can tell, pretty much anything. If you want a blank slate for a wedding or birthday party, consider a warehouse venue. Rent it out as a production studio for a photo or video shoot. Host a yoga workshop or dance class.
Warehouses are also great for pop-ups shops, pop-up dinners, pop-up art galleries, and more. Many have loading docks that make it easy to bring your gear in and out. They're also suitable for team-building activities and off-site retreats for corporate groups.
To recap, you can rent out a warehouse for a variety of activities, including:
Weddings
Birthday parties
Musical performances
Pop-up shops/dinners/galleries
Photo or video shoots
Creative workshops
Yoga classes
And more!
How to rent a warehouse for a day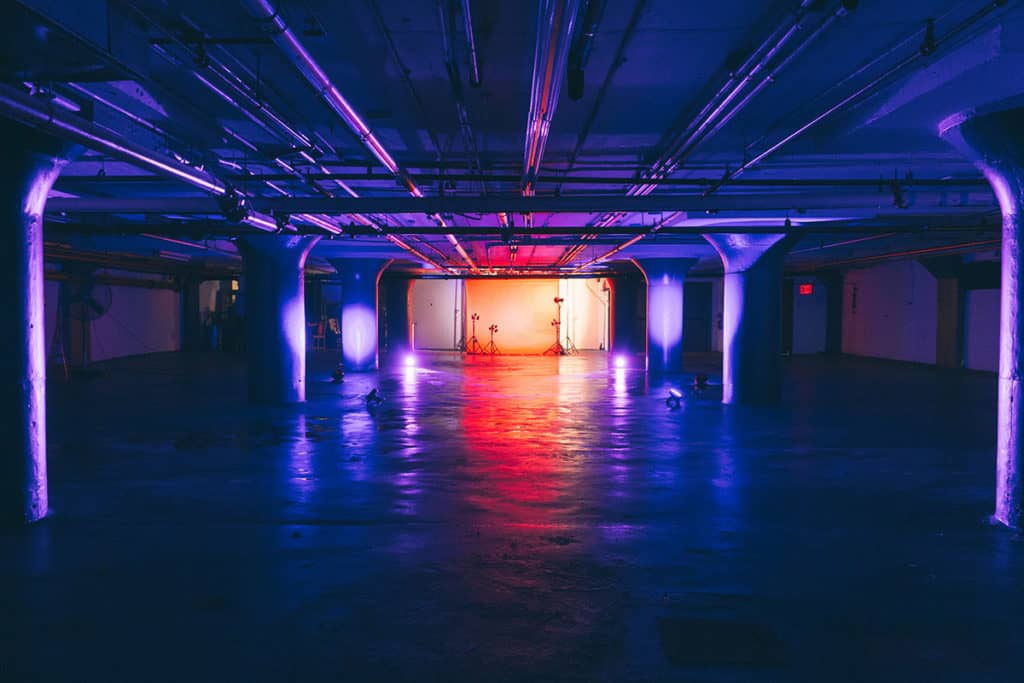 Once you've decided on a warehouse venue for your event, how do you find one? A few years ago, you might have had to speak with the property owner and negotiate a deal in person. But nowadays, it's easier than ever to book a local venue on Peerspace. Simply search for a warehouse that meets your event's aesthetic and capacity requirements, then book it on the spot!
Many venues offer the option to book instantly, but you can always reach out to your local host if you have any questions before or after you book. There's also the Concierge service to help out with any other logistics, such as renting equipment or booking a caterer.
Some warehouses come with modern amenities, such as Wi-Fi and a kitchen, but it's always a good idea to double-check if there's anything in particular you need. Use the search filters to sort venues by event type, location, price, amenities, and any other parameters you have in mind. And don't forget to expand your search to include warehouse venues in rural areas.
Types of warehouses on Peerspace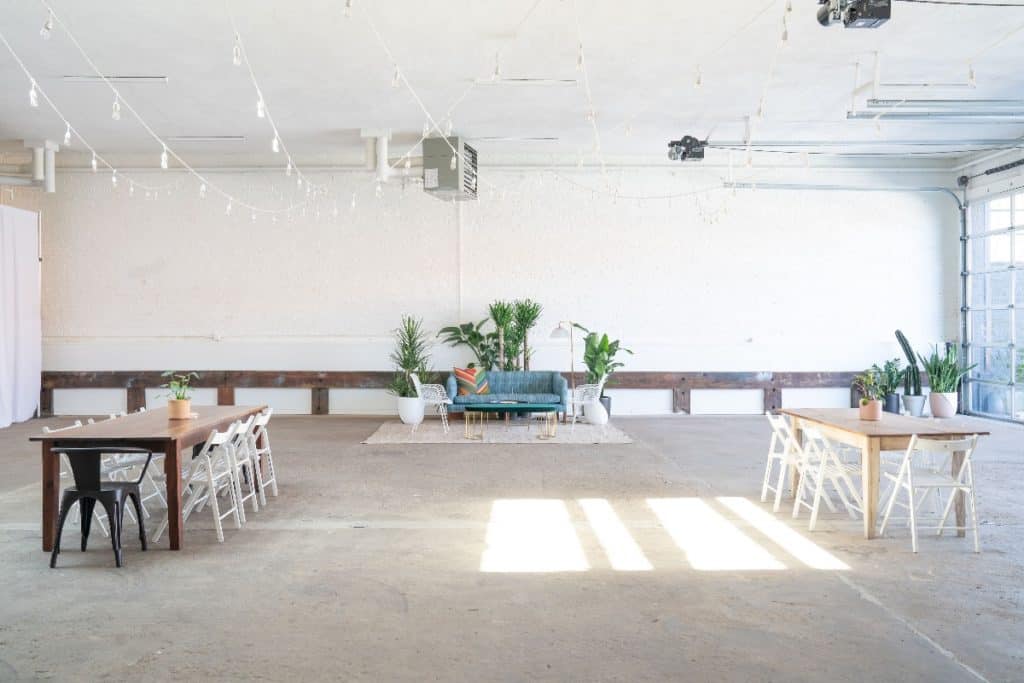 The kinds of warehouses that you'll find on Peerspace run the gambit from quaint, historic lofts to modern event spaces with A/C and other amenities. Their versatility is what makes these venues so highly sought after.
From sprawling warehouses that can fit hundreds to small venues that are perfect for an intimate photoshoot, here are a few of our favorites:
How much does it cost?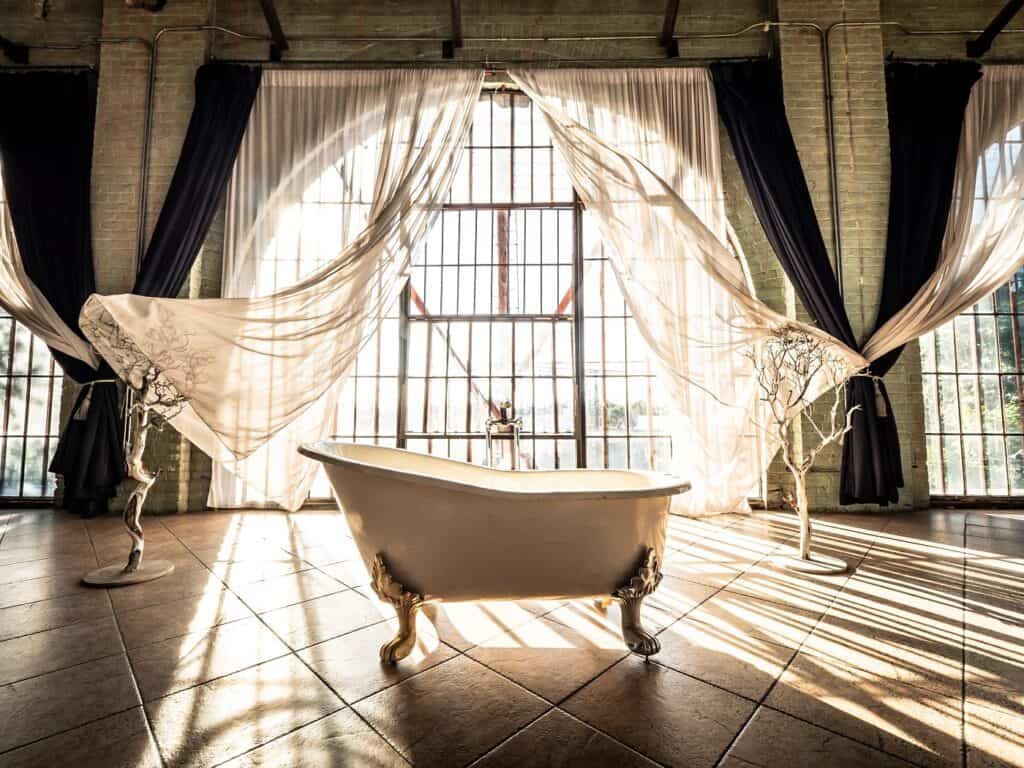 Initially, warehouses attracted artists and musicians because the property was cheap. Now that these spaces are in higher demand, you can expect prices to be similar to other event venues of comparable size. That said, costs vary widely based on the location, how big the venue is, and its amenities. You can be sure that urban warehouses in big cities cost the most.
For example, the New York waterfront warehouse is the most expensive on this list, costing up to $1450 per hour. But keep in mind what you get for the price in terms of location and amenities. In the simple words of one Peerspace reviewer: "Great host. Great space. Would book again."
Conversely, the production studio in San Jose costs $180 per hour. This is a very popular spot for productions, so that's vital to keep in mind as well. According to one Peerspace reviewer, this warehouse has a "Really nice set! And the host and workers were very respectful and helpful. Definitely would book again."
Remember, you can filter your search by price to find a warehouse that's within your budget while still in your desired location.

Warehouses aren't just for artists — these venues are available to anyone who wants to rent a warehouse for the day. No matter what kind of event you have in mind, a warehouse on Peerspace can offer a creative space suitable for a wedding, a workshop, a performance, or any other unique activity you have in mind. They give you and your guests plenty of space and can be as stylish or minimal as you prefer.
And you don't have to do all the work yourself: the Concierge team is available to help you with the logistics, such as booking a caterer, event staff, or even a photographer!


Get together somewhere better
Book thousands of unique spaces directly from local hosts.
Explore Spaces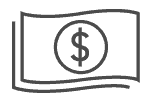 Share your space and start earning
Join thousands of hosts renting their space for meetings, events, and photo shoots.
List Your Space