11 Great Women's Empowerment Workshop Ideas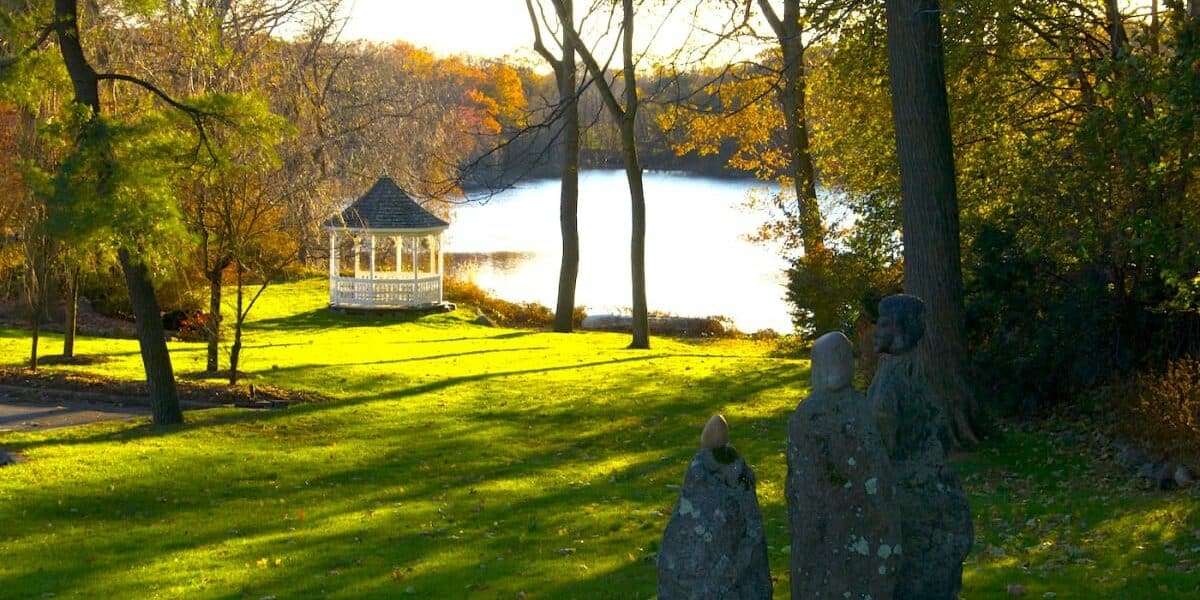 In need of a few modern and exceptional women's empowerment workshop ideas? You've come to the right place, then. But let's answer another question right off the bat. What is a women's empowerment workshop? Essentially, it's an event designed to help women gain confidence, practice self-care, and support each other's personal or professional success. Whether you're hosting a multi-day retreat or a break-out group at a conference or convention, you can adapt these 11 women's empowerment workshop ideas to suit your group's needs.
First things first, though, you'll need an exceptional venue to hold your workshop. Luckily, Peerspace can help with that, too! We have thousands of venues available to rent by the hour in cities across the globe. Along with the following ideas, check out the accompanying photos. These are images of real Peerspace venues you can rent today! And when you book a Peerspace venue, you also have the Concierge service at your side to source and deliver any extras you need, be it catering or A/V equipment.
Now, back to our women's empowerment workshop ideas! From games and activities to guest speakers and presentations, you'll find plenty of options here to make your women's empowerment group a success!
1. Rent a memorable venue on Peerspace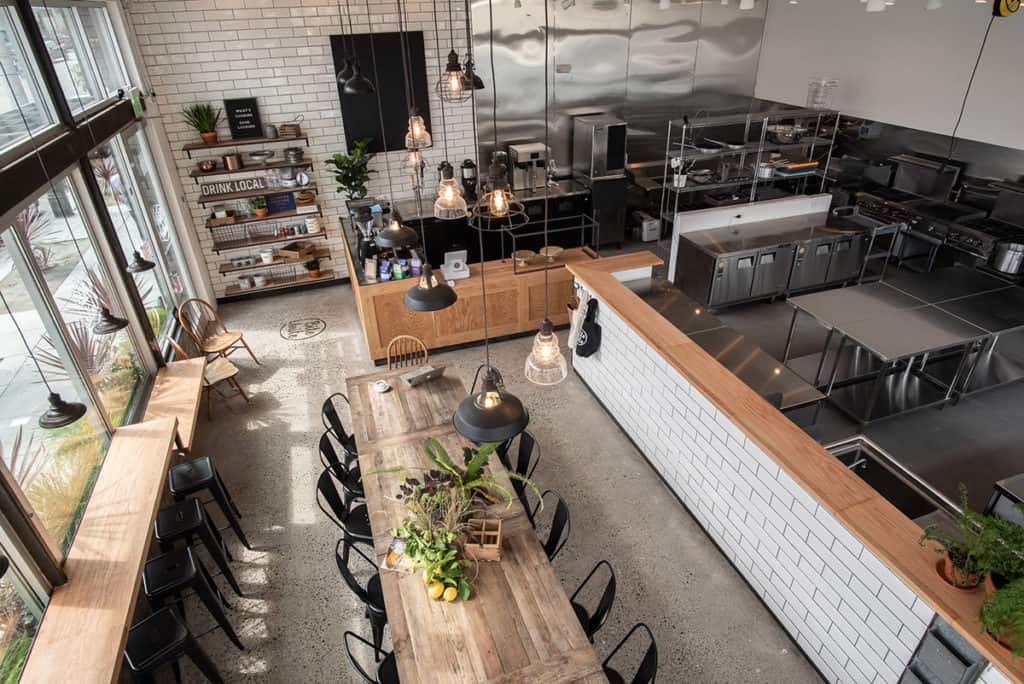 One of the best ways to make an impact with your event is to host it in a space that can live up to the occasion. Renting a Peerspace venue is among the top women's empowerment workshop ideas. It ensures you'll find spaces that offer everything from feminine chic to business casual vibes.
Plus, many Peerspace venues come with professional lighting and A/V gear available on-site or to rent from a local vendor. Choose a space with all of the amenities you need. This may be a yoga studio with hardwood floors or a modern industrial kitchen. If you can't find something you need on-site, be sure to contact Peerspace's Concierge service to see if they can deliver it.
In fact, you can even design and create your own Peerspace venue, as these two women did when they created the New Women Space in Brooklyn!
Learn more with our what is a workshop? post!
2. Be selective — but not exclusive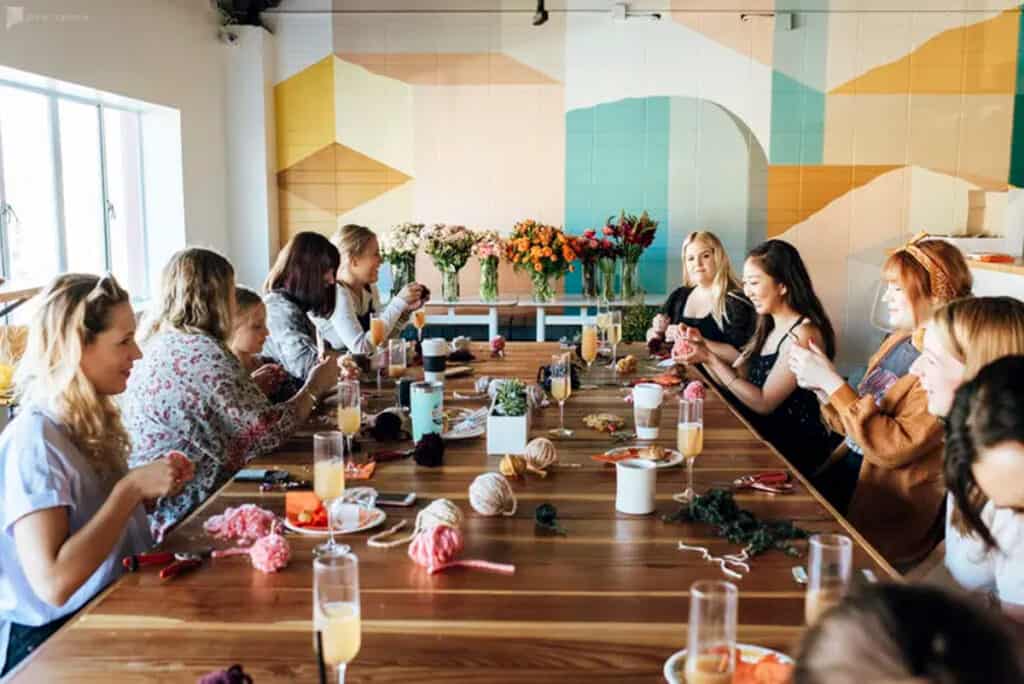 Before you start planning activities, decide what objectives you want this group to achieve. Is your goal to help women succeed in the workplace — or higher education? Are you working with college students or entrepreneurs? The focus of your group will depend on the age, goals, and life experience of your participants. So it's important to have an idea of who will attend as soon as possible.
Because of this, it may be helpful to have an application process or selection criteria for your event. If it's a closed workshop with a limited number of spaces, ask applicants to submit a short bio or mission statement. That way, you can ensure everyone is on the same page. At the same time, you can avoid excluding people who want to attend by offering a scholarship or discounted tickets to those who can't afford it.
3. Host a coding bootcamp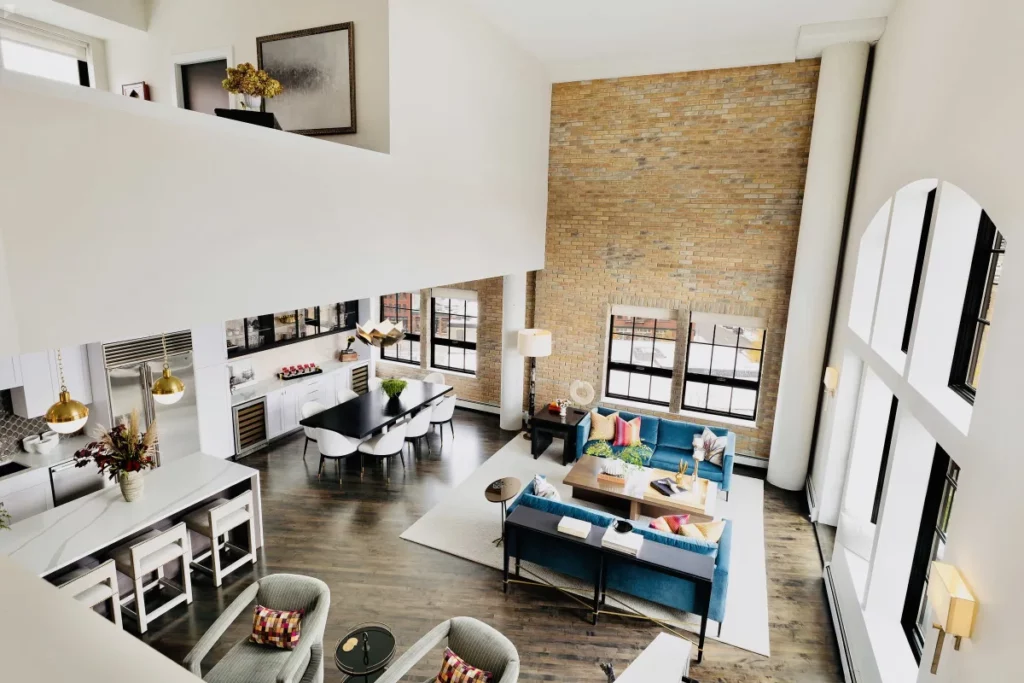 It's a bit of a cliche, but learning to code is still a great way to empower women to find jobs in tech and STEM fields. From Women Who Code to the Hackbright Academy's All Women's Coding Bootcamp, there are dozens of organizations out there offering coding events in women-only environments.
If you want to host your own, just plan your event at a Peerspace venue. We especially love this coworking space in Chicago with free Wi-Fi and plenty of desk space for 30. Just ensure your venue of choice is comfortable and inviting. You definitely want your workshop attendees to look forward to coding and networking throughout the event!
Explore these 11 creative women's retreat ideas for more inspiration!
4. Have a public speaking contest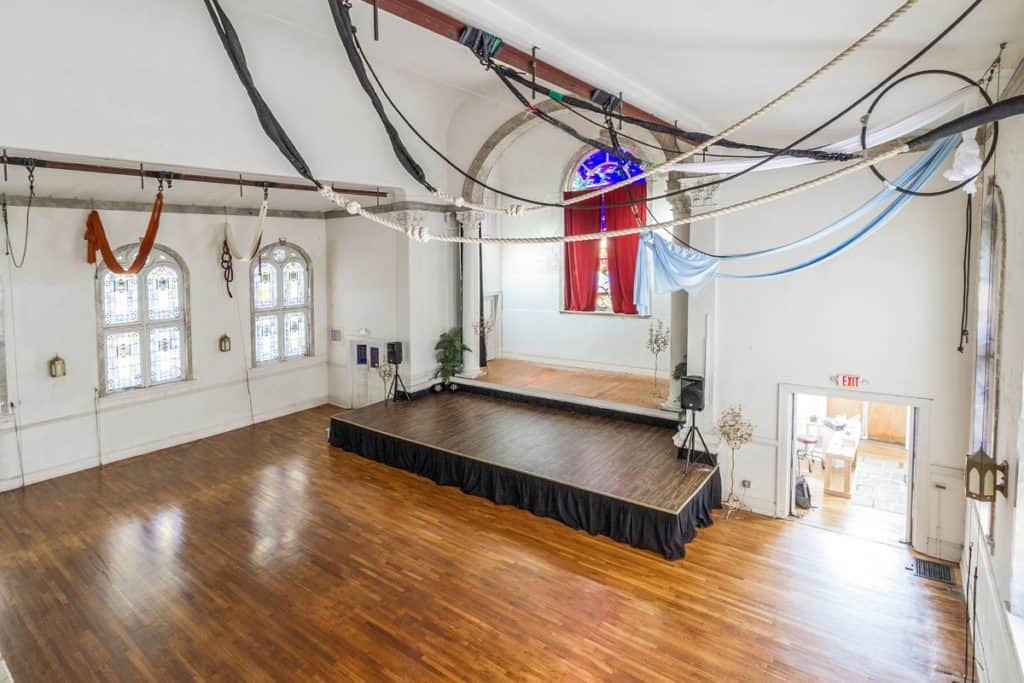 Public speaking can be difficult for anyone. But it's crucial for women in business and politics to address a large audience with confidence. Give your participants the chance to practice their skills by hosting a Toastmasters-style public speaking event. Peerspace makes it easy to book private event space with equipment and furnishings that make public speaking easy. We can do just about anything to support your event. (Except, you know, giving the actual speeches. But nice try!)
5. Plan a photo or video project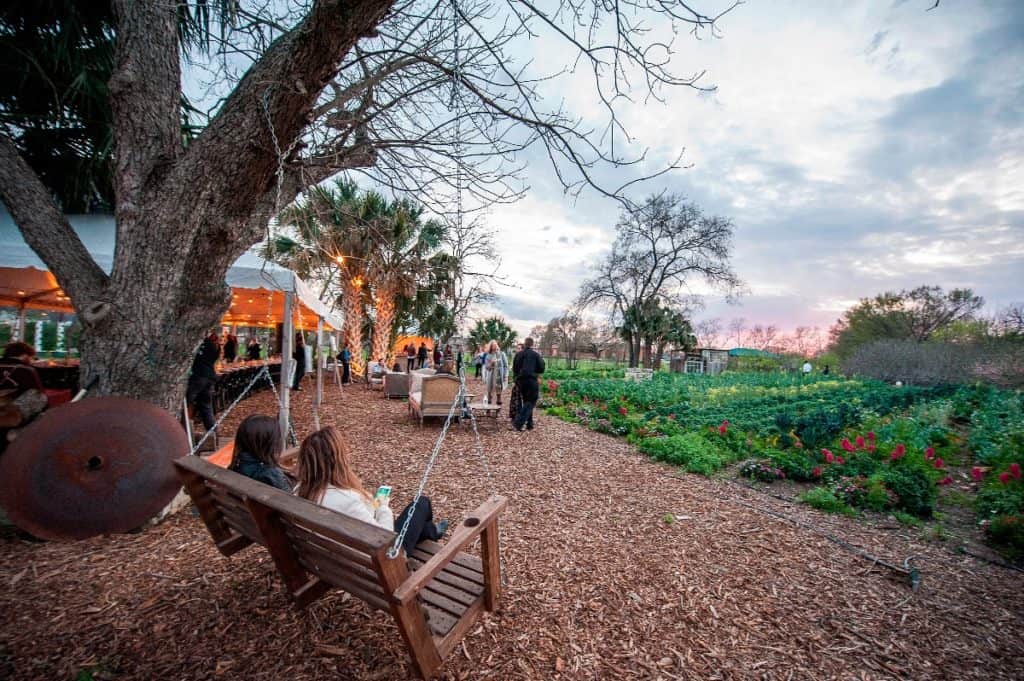 There's no better way to push back against the male gaze than by taking charge of the camera. One such group that does just that is Global Girl Media. They empower female activists and journalists around the world with their women-centric video projects. In the U.S., the Female Farmer Project documents women working in agriculture to overturn the typical stereotype of the male farmer.
A photo project is an especially great women's empowerment workshop idea for young people. They may be super social media savvy, yet unfamiliar with media criticism or gender theory. And you can use your workshop to change that!
Get started by checking out these 11 creative women photoshoot ideas!
6. Host a mini maker faire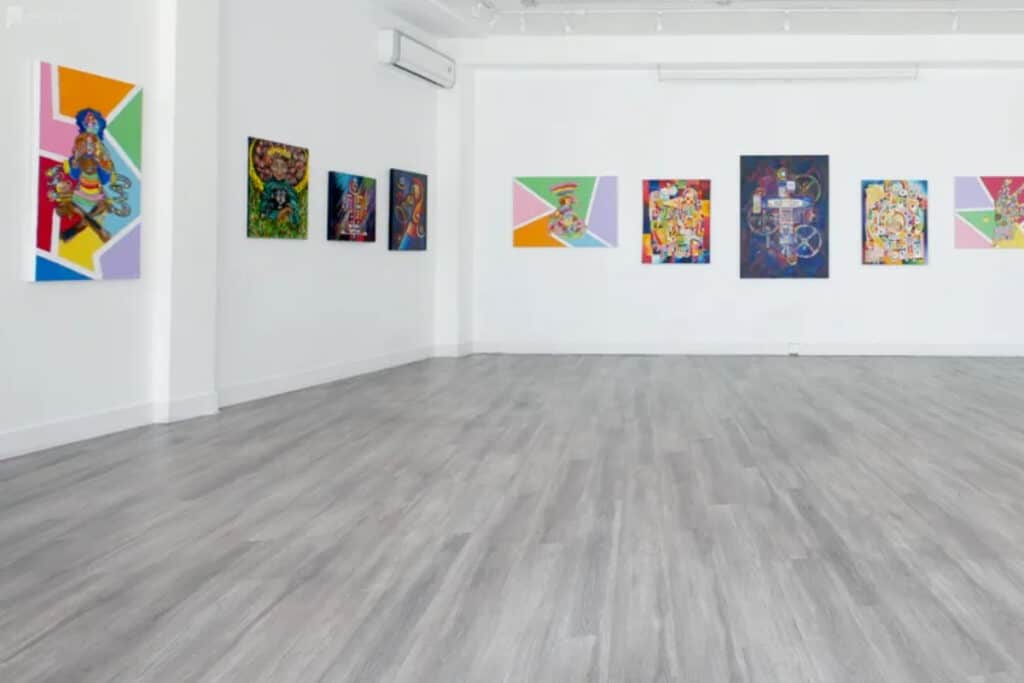 Laser cutters, 3-D printers, and other tools can be a lot of fun to use — but they can also be hard to get access to if you aren't part of a makerspace. Add some hands-on activities to your event by hosting a mini-maker faire at this creative workspace (pictured above) in Oakland.
Not on the West Coast? No worries; you can find similarly inviting and handy venues no matter where you're located. Simply search your city on Peerspace, set parameters like the size of the space and necessary features, and impress yourself as a list of stunning venues appear!
7. Plan a multicultural cooking class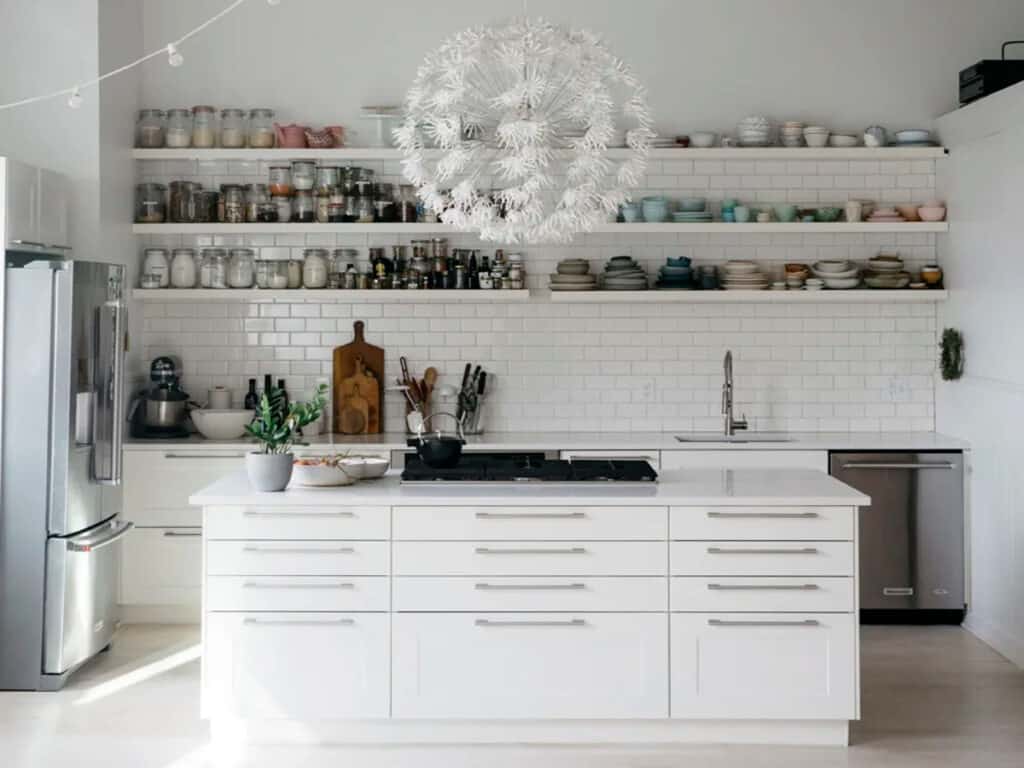 With so many female chefs in the media, it may not seem like an industry that women need to be empowered to enter. But for those who don't fit the image of a celebrity chef, it can still be a challenging industry to break into. This is particularly true for immigrants and women of color. That's why Across Our Kitchen Tables focuses on empowering women to share their traditional practices and recipes — even if they don't have a formal background in the culinary industry.
You can host your own cooking class at one of the many Peerspace venues that include an industrial kitchen or even a studio kitchen for video and Instagram shoots.
Turn your workshop's lunch hour into an event by following our 12 fun luncheon ideas!
8. Host a memoir-writing activity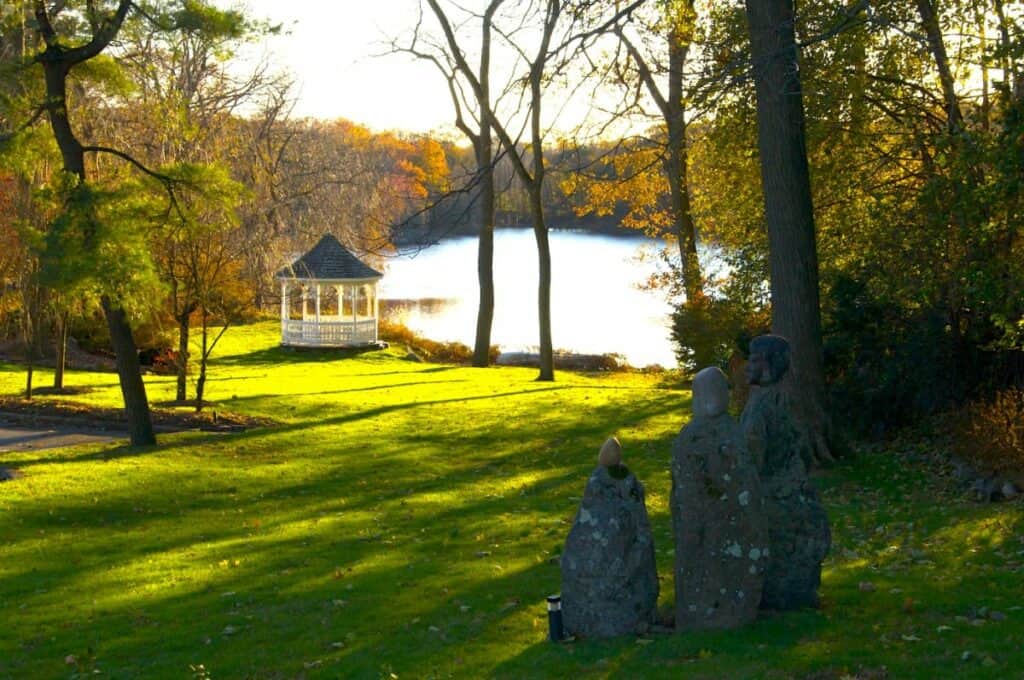 Whether your workshop is geared toward experienced bloggers or first-time writers, hosting a memoir-writing exercise is encourages creativity. Invite a well-known writer like Cheryl Strayed (author of Wild) to lead your workshop and help get the words flowing. You can also come up with your own exercises and share the results of your work in a group feedback session.
No matter what style you choose, be sure to book a Peerspace venue that seems to inspire the flow of creative energy, like an outdoor event space surrounded by lush greenery. This 1.5-acre nature retreat artist's house in Larchmont is minutes away from New York City, yet feels like it's in a different universe. Book it for your retreat and enjoy the perfect mix of collaboration and solitude.
9. Head outdoors — or rent a yurt!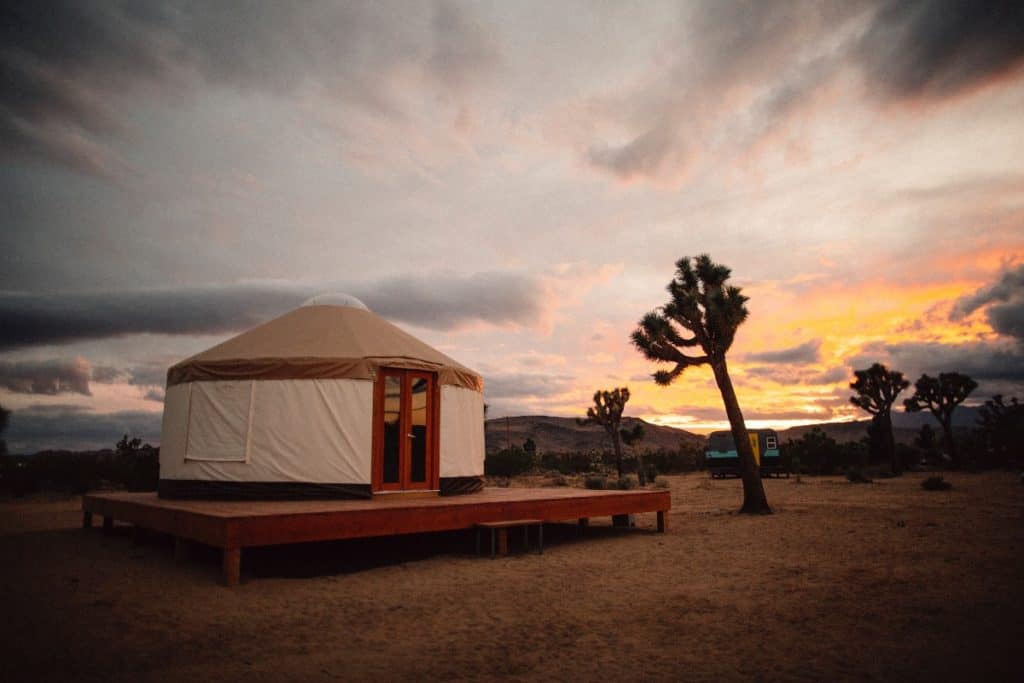 You don't have to hike the Pacific Crest Trail to find inspiration outdoors. Instead, include a short hike during your workshop, or choose a scenic outdoor venue (such as a yurt) to host your entire event. Plan for guided meditations, embodiment exercises, and other wellness activities. These are perfect for combining reflection and relaxation in a natural setting.
Our 9 inspiring women's conference ideas provide more thoughtful suggestions for your workshop
10. Attend an equine leadership workshop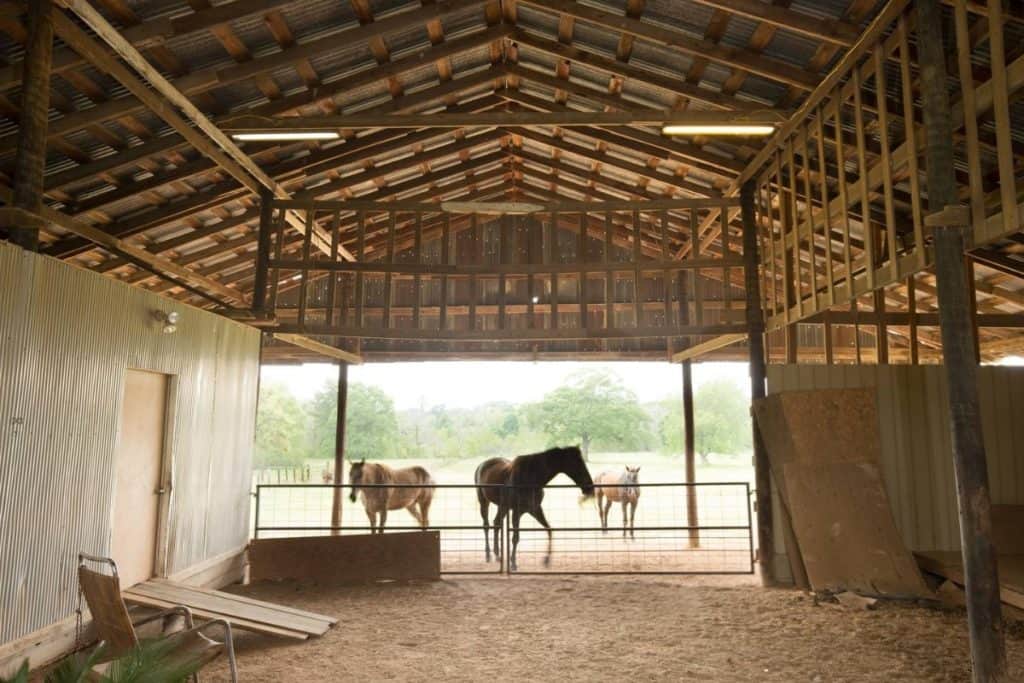 Leadership is an important skill to include in any women's empowerment workshop. But how can you offer new insights that haven't been explored already? One idea is to include equine-assisted coaching (EAC) in your agenda. Although this involves traveling to a farm or ranch, working with horses is a great way to put leadership skills into practice in a hands-on way.
11. Screen a movie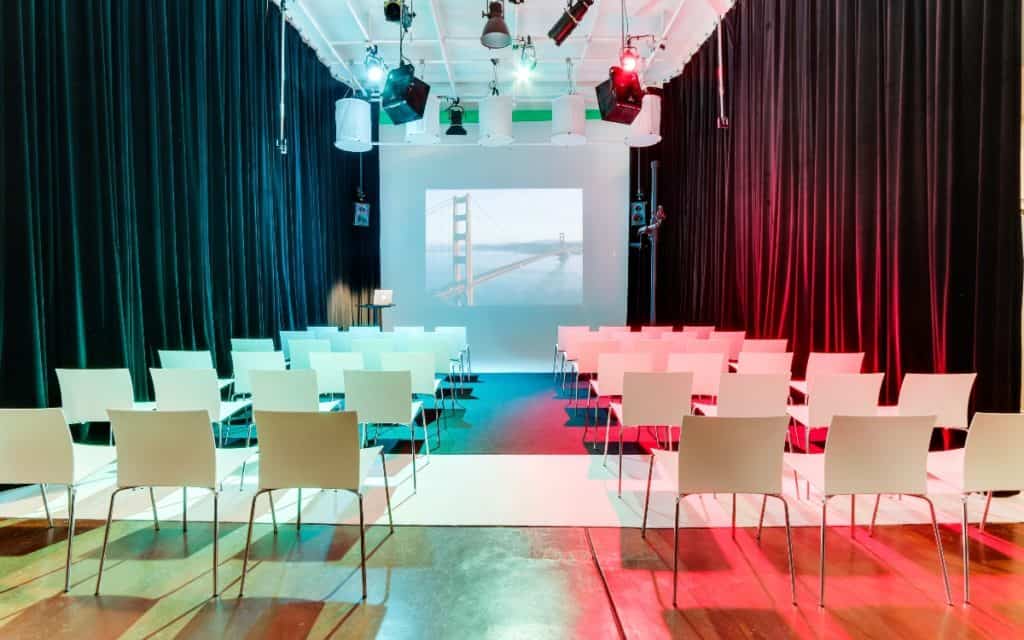 Conclude your women's empowerment workshop with an inspiring documentary or movie screening at a private screening room. You can opt for a mainstream movie, like Wonder Woman, or something a little more subtle. Barbara Kopple's 1976 documentary film Harlan County USA empowers women in front of, and behind, the camera. No matter which route you take, choose a film that will inspire your guests to keep moving toward their goals even after they walk out the door of your workshop.
Keep the planning simple by booking a private theater on Peerspace that is perfect for a film screening and a post-movie discussion.
What is a seminar class? We tackle that question here!
Bonus: start a book club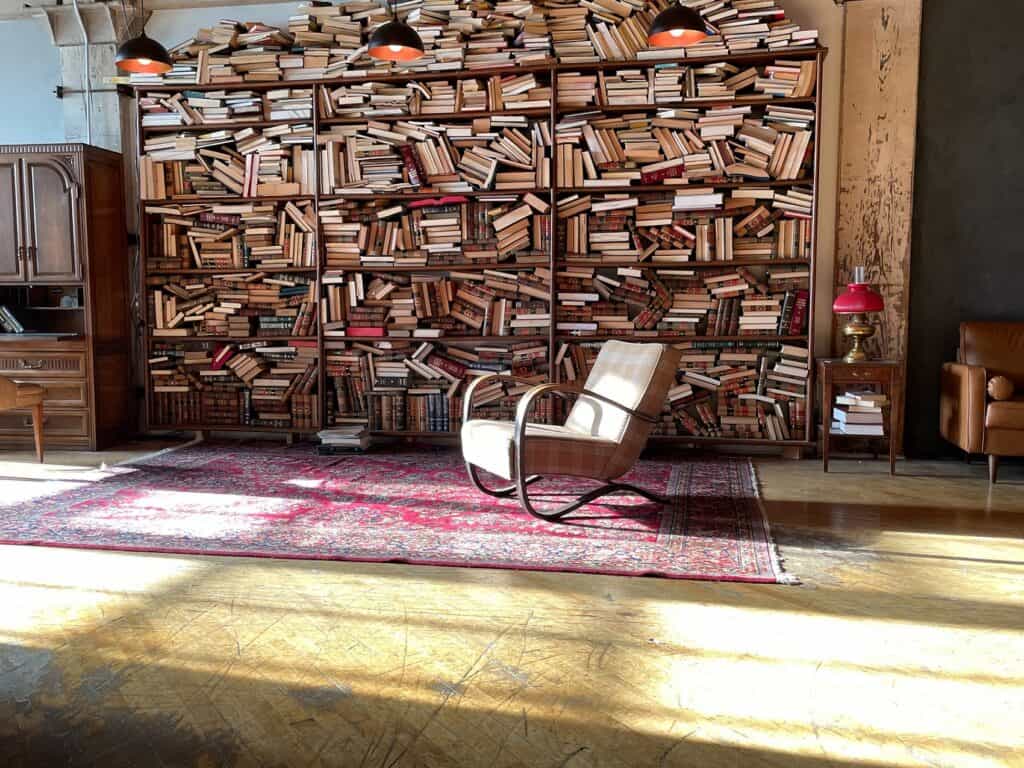 Plan a book club for your empowerment workshop that celebrates some of the many amazing contemporary female writers from around the globe. Start by asking your attendees to list their favorite contemporary women writers, their books, and what topics interest them most. This should give you plenty of ideas on how to frame the book club and make it interesting for all the attendees.
If you're taking on the role of host and unsure where to start, check out this helpful site that shares teaching resource ideas for women's history month (March!) If a book club seems a little cliche, think of it this way: now more than ever, it's vital to amplify female voices and open discussion on ways to promote female-led initiatives.
Women's empowerment workshop ideas: conclusion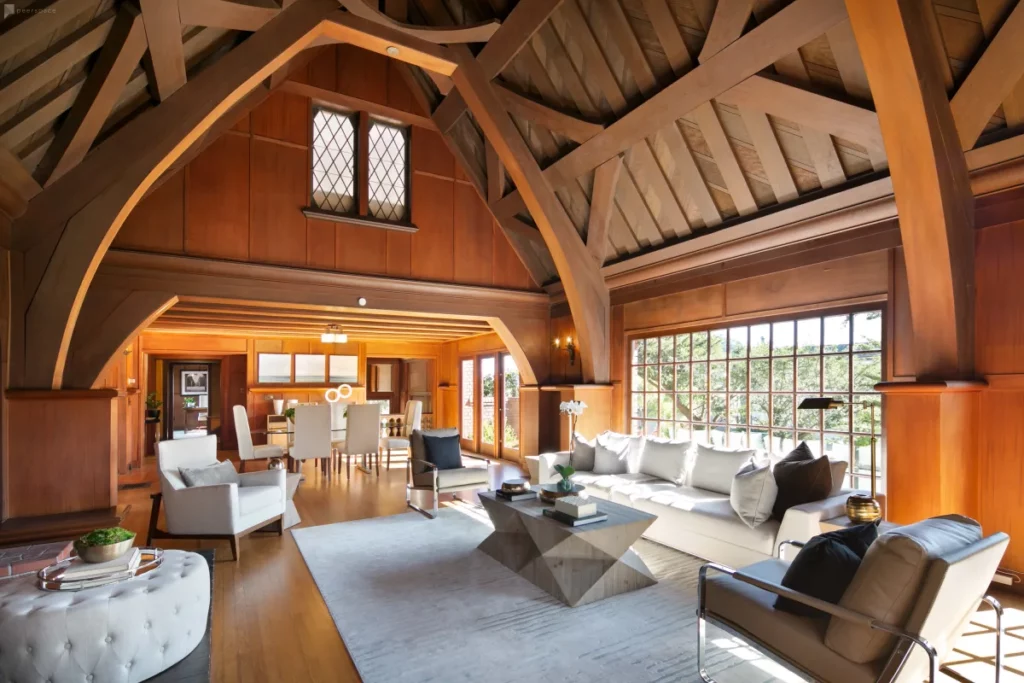 Choosing the right women's empowerment ideas can be tricky, as each of your guests will have their own expectations of what the workshop should be. That's why we've tried to find as broad a range of women's empowerment workshop ideas as possible. Whether you stick to a specific industry or career path or decide to make your event more open-ended, use these ideas as a guideline to put together the perfect workshop agenda for your group.
And once you book the perfect workshop venue with Peerspace, half the battle is over! You'll have a private, pristine, and aesthetically-pleasing space as well as the full support of the Concierge service. Combine all of that with these women's empowerment workshop ideas, and you're well on your way to hosting a truly powerful event!
Check out 11 more creative workshop ideas for more inspiration



Get together somewhere better
Book thousands of unique spaces directly from local hosts.
Explore Spaces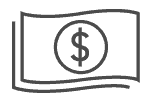 Share your space and start earning
Join thousands of hosts renting their space for meetings, events, and photo shoots.
List Your Space