Here's How and Where to Rent an Office for a Day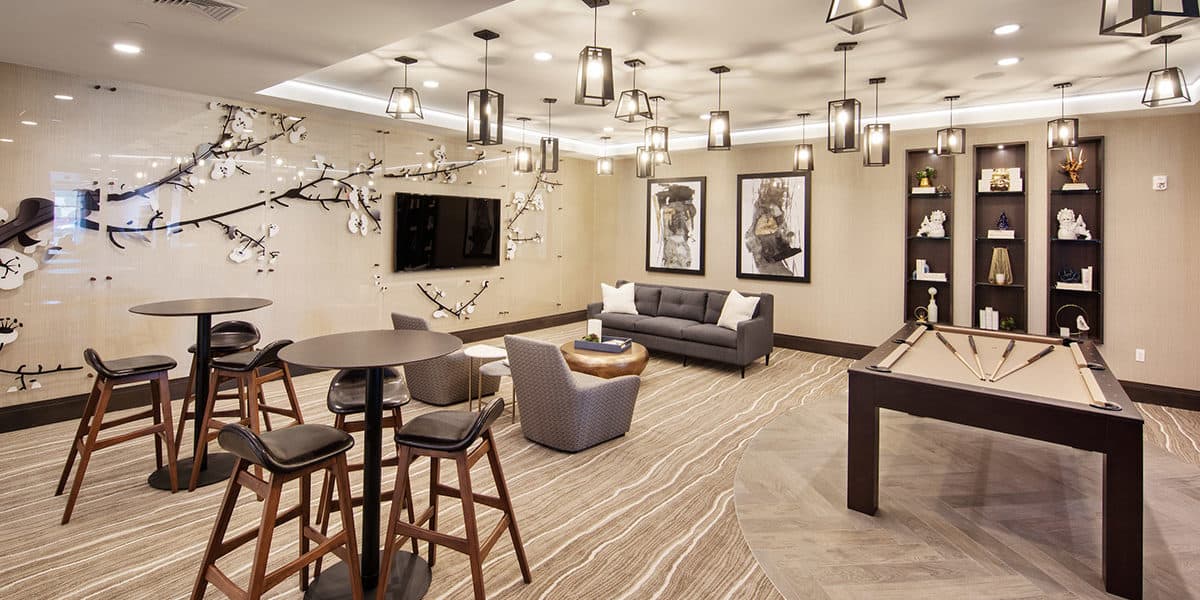 Wondering how to rent an office for a day? Not sure how to find the right space that fits your needs and your budget? Well then, you've come to the right place! Today's office spaces are an entirely different environment than what they used to be. From hot desks at coworking spaces to open floor plans in former warehouses, modern offices offer more flexibility — and fewer cubicles — than the offices of yesteryear.
When you're looking to rent an office by the day, the best way to do so is with Peerspace. Whether you're looking for a more productive workspace for your team or seeking an aesthetically pleasing office for a photoshoot or an important client meeting, we offer rentable spaces in cities across North America and beyond. All of our spaces are available to rent by the hour and have listings that display high-def photos, upfront pricing, detailed descriptions, and reviews from past renters. Best yet, you can contact the Concierge service when you need extras, like catering or extra equipment. Ahead, we'll show you in detail how and where to rent an office by the day or hour.
Why rent an office for a day?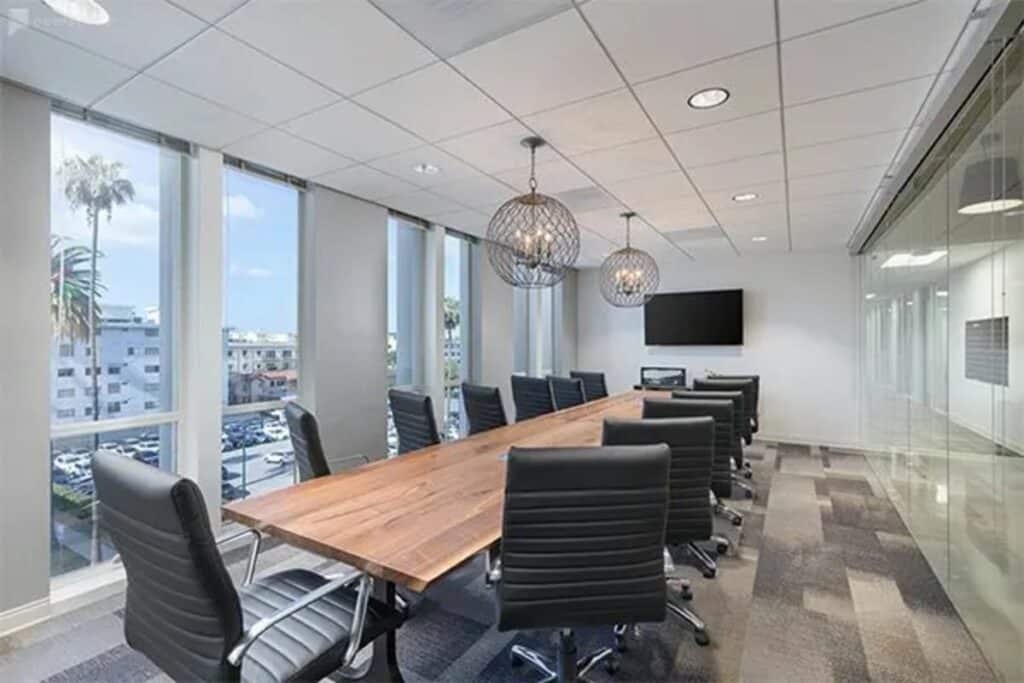 Firstly, why would you rent an office in the first place? Isn't the new trend to give up on the office space altogether and work from home or a coffee shop while chatting with your coworkers on Slack? Even in today's world of digital nomads and virtual assistants, there are still quite a few reasons why a business or an individual might need to rent an office for a day.
We'll discuss the reasons why you may need to rent office space next.
Individuals may need to rent an office for a day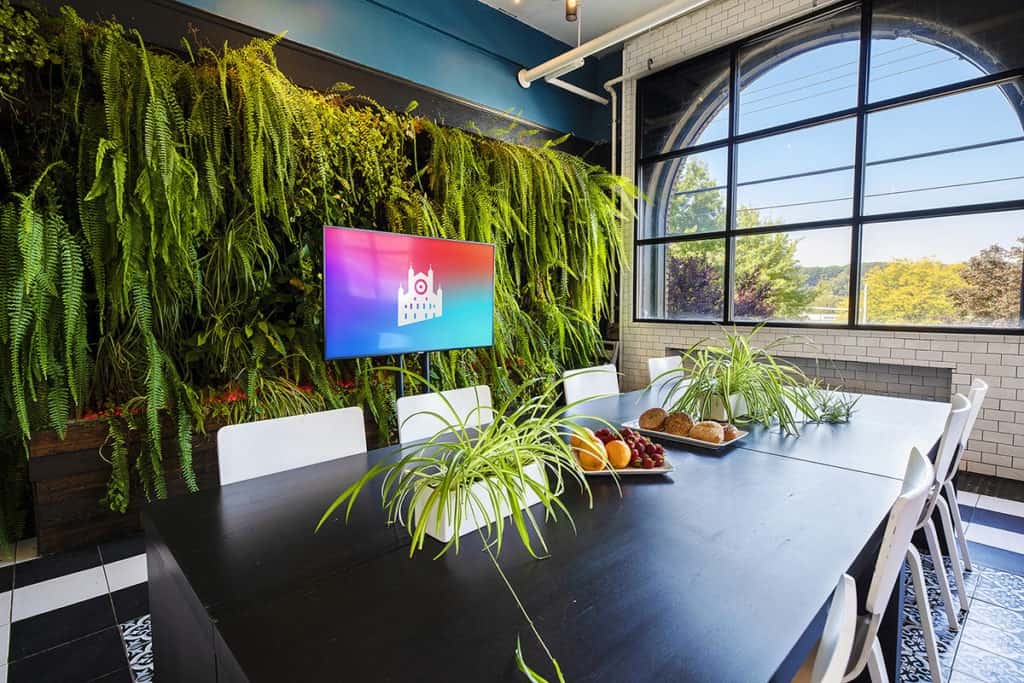 One reason to rent an office for a day as an individual is to host a meeting with a very important client. Let's face it: no matter how nice your home office is, it may not be appropriate or convenient to meet with clients there. Even a coffee shop may not offer the professionalism and quiet, confidential environment you need. There's also nothing worse than buying a coffee only to find out they don't have Wi-Fi!
That's why many individuals rent an office for a day through Peerspace. They know they can book a space by the hour and enjoy an office setting for as many hours as they need. When they're done, they just grab their things and go. There are no commitments, memberships, or hidden fees.
Instead of hiding your pets away and asking your roommates to be quiet for the day, rent a desk or a meeting room at a nearby office or coworking space. You'll be grateful for the reliable Wi-Fi, and your client will appreciate meeting with you at a centrally located, professional venue.
Another reason to rent an office for a day is if you're hosting a workshop. Are you an IT expert planning a coding boot camp or a hackathon? A novelist putting together a writing workshop? If you're hosting an event that requires an office or classroom setting, then you can rest easy by searching for an office space that has a projector and other A/V gear included.
Businesses may need to rent an office for a day
Those are a few reasons why an individual might want to rent an office for a day. But what about businesses? Don't most businesses have office spaces already? Not necessarily. If your team is relocating or expanding to a new city, you may need to rent a temporary office space.
Alternatively, your startup may consist entirely of remote employees who only get together a few times a year. If your team is distributed across the country, then it's important to provide a professional and productive environment on those occasions when you do get together.
As you can imagine, businesses of every stripe rely on Peerspace to rent an office for a day. They can find the perfect space that suits their business needs and book it for as many hours as necessary. And as we mentioned, there are no hidden charges, membership fees, or commitments.
From hosting an off-site retreat to offering a home base while attending a conference in another city, renting an office for the day can give your team a change of scenery while still providing the desk space and Wi-Fi they need to get their work done. It can also be a great way to impress an important client if your usual office space doesn't have the professional vibe you need.
Finally, you might need to rent an office for a photo or video shoot. Whether you're producing a web series, taking corporate headshots, or getting new photos for your website, rent a local office space to get the perfect backdrop for your personal or commercial production.
In conclusion, renting an office for the day can serve a range of different purposes, including:
A temporary workspace
A meeting room
A class or workshop
An off-site retreat
A base for your remote tream
A photo or video production
Remember, the best part is that professional office space is designed for working. Unlike other spaces you can rent, most office spaces will have desks, Wi-Fi, and other amenities already included. They have the equipment and the atmosphere to keep you on top of your game and working to your best ability.
How to rent an office for a day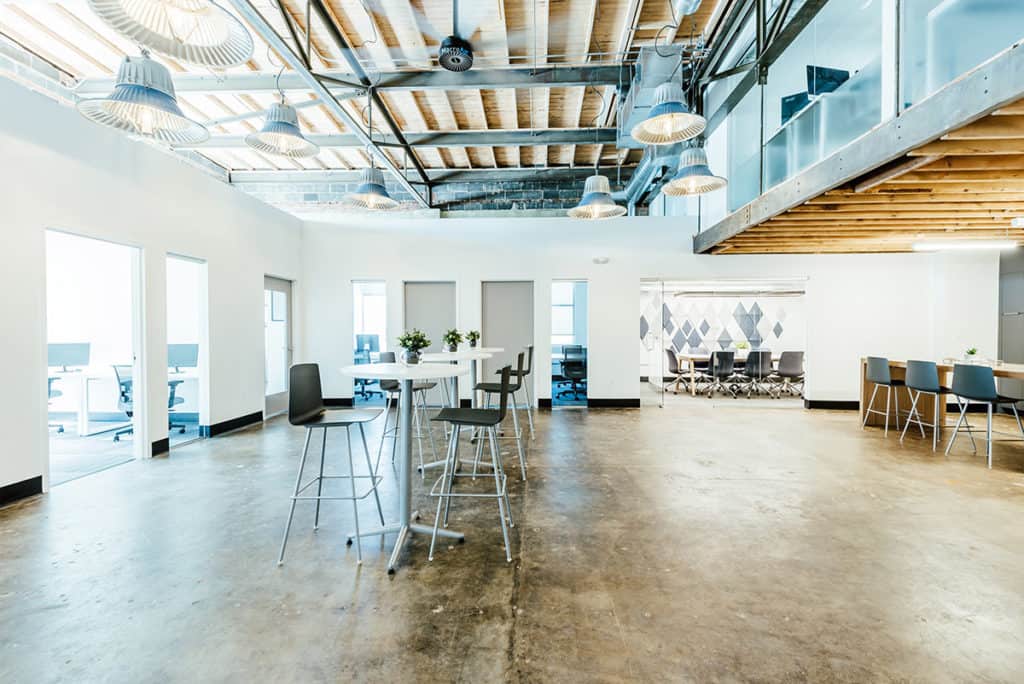 The first thing that may come to mind when you need a temporary office is to go to a coworking space. But while some coworking spaces offer hourly or day passes, others require you to sign up for a membership or book a desk for extended periods of time. Additionally, unless you book a private room, you'll be sharing the space with other workers. You definitely won't be able to host an event or plan a photoshoot without making special arrangements first.
That's why Peerspace is a great option for short-term office rentals, whether for one hour or several hours. You'll find thousands of offices all over North America and beyond that are available to rent from local hosts by the day or hour. It can serve your needs no matter if you need space for an individual or a group.
The variety of offices you'll encounter on Peerspace is itself amazing. Some hosts offer private conference rooms, lounge areas, breakout rooms, kitchens, and game rooms to keep your team occupied.
To find the perfect office space, you can search by location, event type, group size, budget, and more. Filter your search results to rule out any spaces that lack the amenities you need, such as a kitchen, Wi-Fi, a sound system, or a projector.
Many event spaces have an instant booking option, so you don't need to spend time calling up the venue to make a reservation. Plus, remember that the Peerspace Concierge service is available if you want to add additional amenities to your booking. This team is your go-to resource for when you need to make your day at the office a success, helping you secure everything from corporate caterers to professional photographers and specific A/V equipment, too.
Types of offices on Peerspace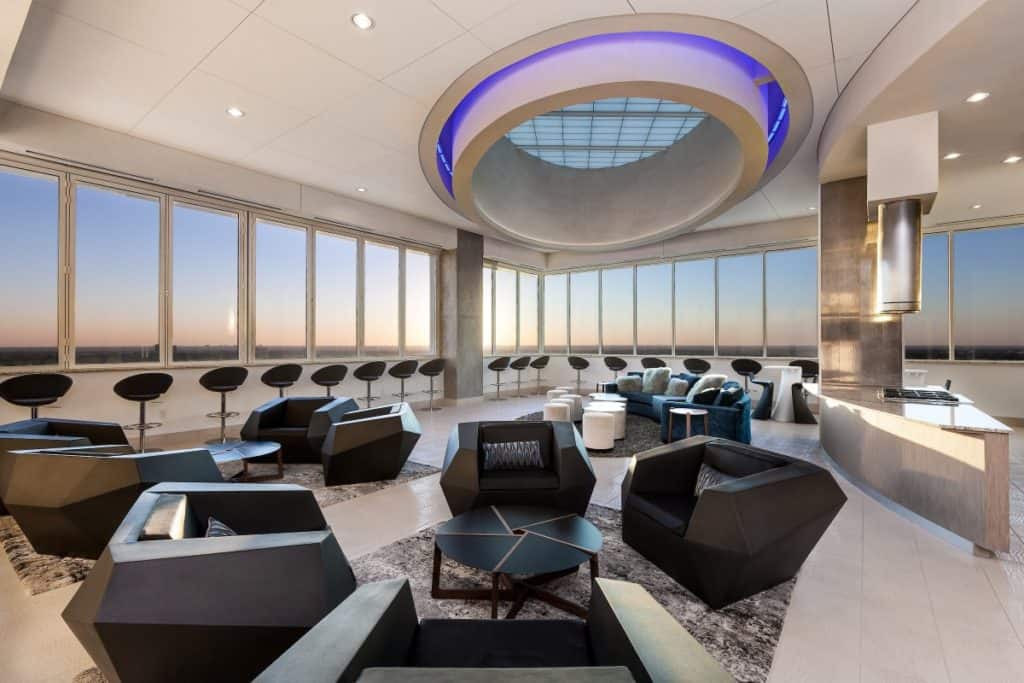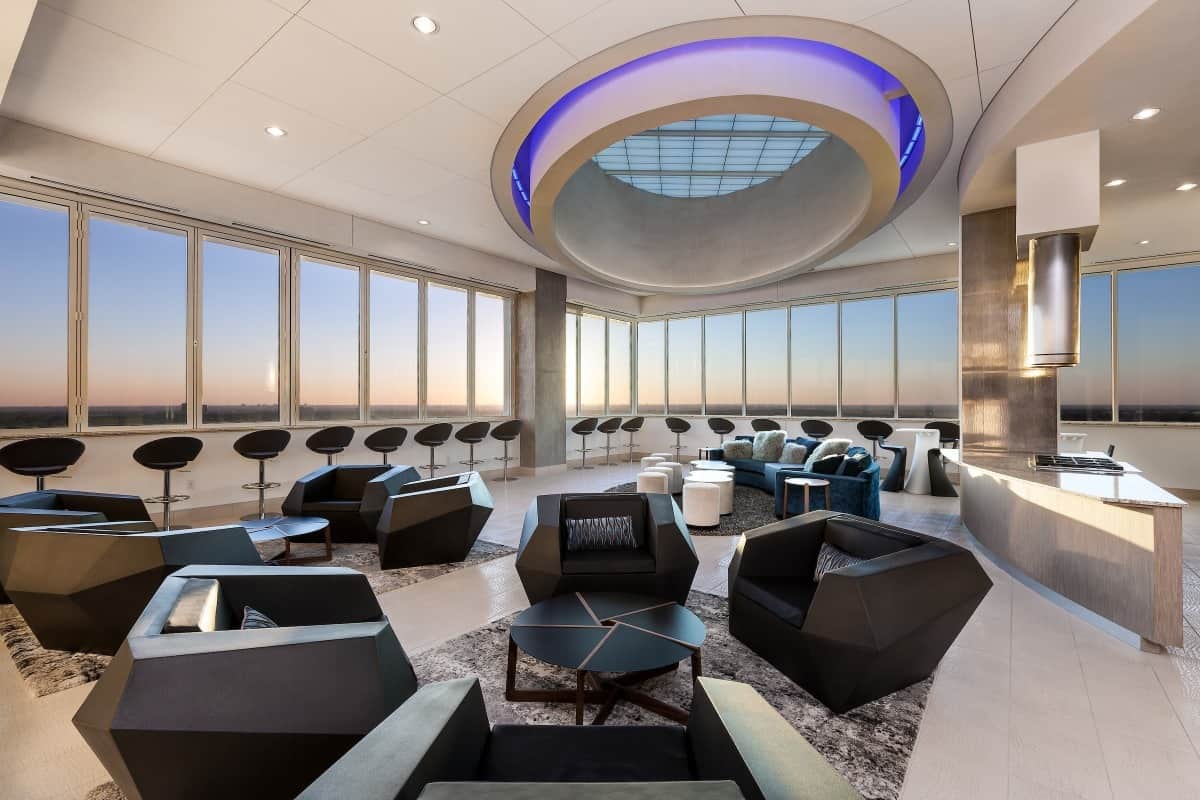 Everyone has an idea of what an office space should look like. Yet until you search for a venue on Peerspace, you may not realize just how many options there are.
From modern spaces that look like they were designed for Instagram to creative spaces in former warehouses, here are just a few of the unique office spaces you can choose from on Peerspace:
How much does it cost?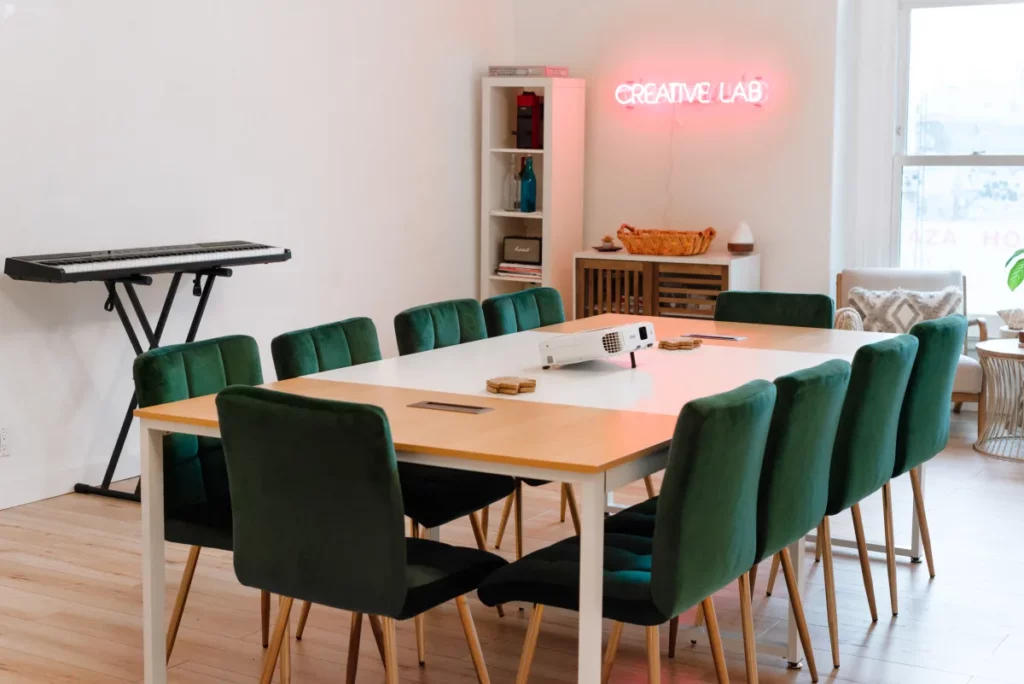 Finally, what can you expect to pay to rent an office for a day? While it may cost more than a day pass to a coworking space (which is around $30), it's still more affordable than you might think. Let's consider a few of the office spaces we mentioned above as examples.
The venues in Santa Clara, Boston, and Atlanta cost about $150 or less per hour, with a three-to-five-hour rental minimum.
On the higher end of the spectrum, the Seattle space costs $375 per hour and has a four-hour rental minimum, while the San Francisco venue is about $500 an hour with a two-hour rental minimum.
The second least expensive on our list is the Midtown Manhattan office, which costs $75 per hour and has a three-hour minimum. And the number-one least expensive? The Chicago large focus group room costs just $30 per hour! Though your rental is the focus room itself, you'll have use of the Wi-Fi and other office essentials. Plus, for add-on charges, you can enjoy beverage service and access to other rooms as well.
What sets all of these places apart in terms of hourly pricing is their location, services, size, and features. That's why it's so important to browse office listings on Peerspace before settling on any one space. It helps to know what's out there and what you need in terms of amenities and budget.
Peerspace makes it easy to rent an office for a day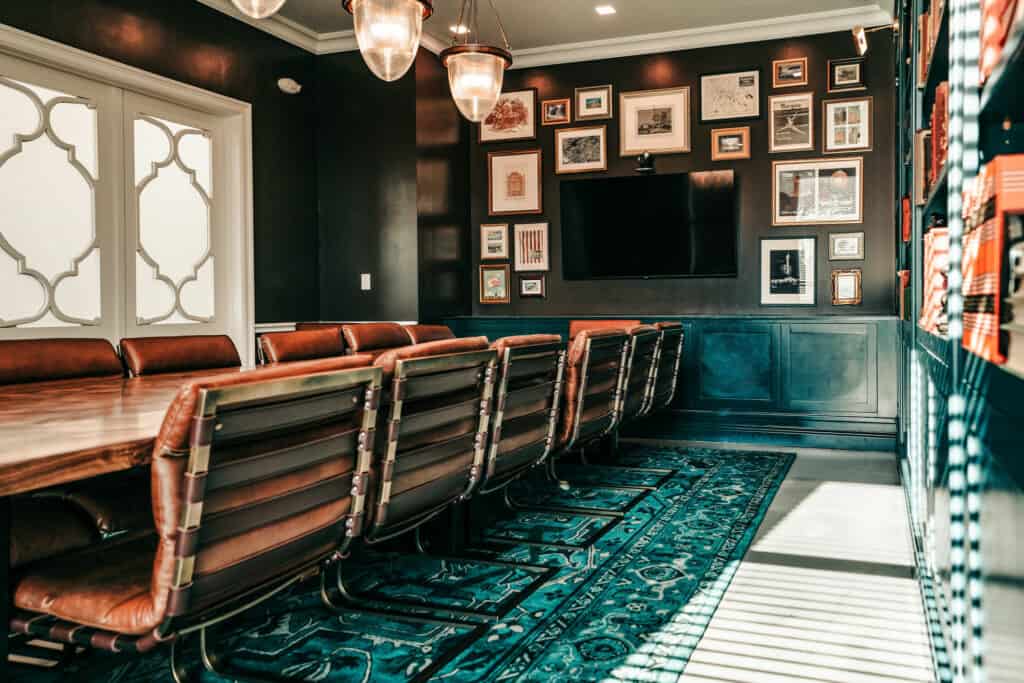 As you can see, office spaces for the day vary greatly in price. But remember, you can always customize your search to find smaller meeting rooms or even spacious offices, depending on the size of your group. Check each listing to see what amenities and A/V equipment are included. Consult the high-res photos and read reviews from past renters to get the full picture of a space. Plus, you can reach out to the host directly through the listing with any questions you have.
A general rule of thumb for space rentals is that offices with more amenities in a prime location will cost more than basic spaces further afield. If budget is an issue, filter your search results by price. It may just surprise you that amazing spaces will still be available to you!
Whether renting an office is a one-time thing or something you plan to do regularly, Peerspace makes it easy. Use our platform to stay productive without having to buy a membership or commit to a long-term rental. You can also call up the Concierge service if you need more customized support. No matter where you need an office rental or for what purpose, Peerspace is here to accommodate you!


Get together somewhere better
Book thousands of unique spaces directly from local hosts.
Explore Spaces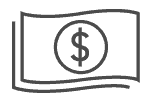 Share your space and start earning
Join thousands of hosts renting their space for meetings, events, and photo shoots.
List Your Space