11 Unforgettable 18th Birthday Party Ideas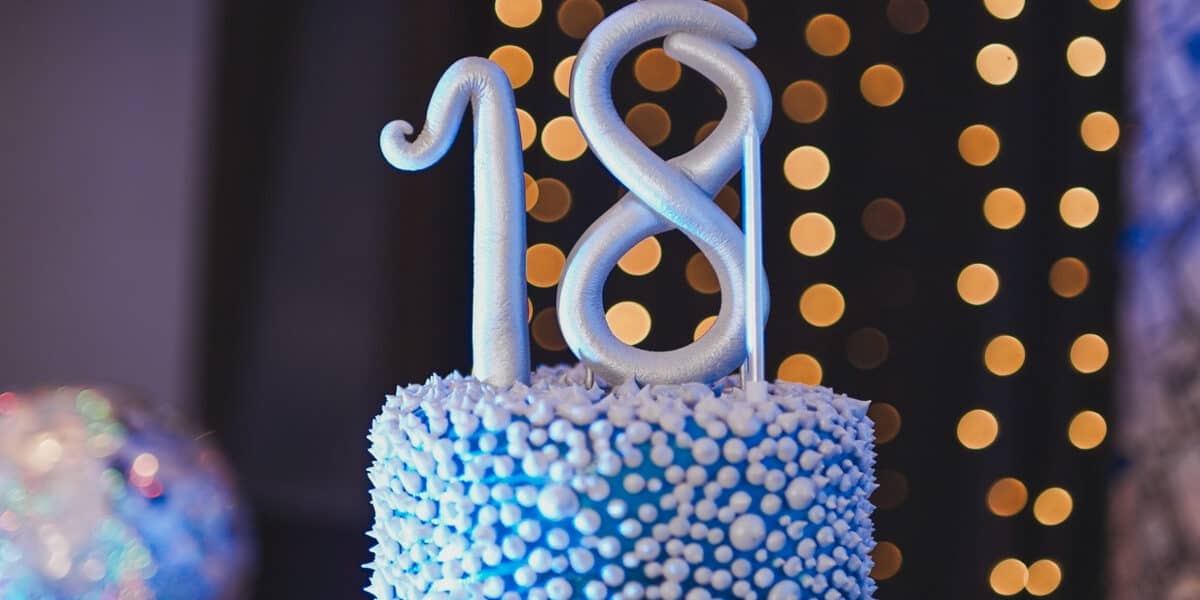 Answered
Birthday party venues on Peerspace typically cost between $100 — $150 per hour.
Even the sullenest teen wants to celebrate their imminent adulthood in high style. And while saying goodbye to childhood can be difficult for parents, teens definitely want to mark the occasion and party. So help them ease the transition by hosting a truly memorable birthday blowout! Ahead, we share 11 unforgettable 18th birthday party ideas that are sure to delight the newly grown-up guest of honor, and sweeten the adulting deal – at least temporarily!
Be sure to pair these incredible 18th birthday party ideas with a perfect party venue through Peerspace. Peerspace is the largest online marketplace for hourly event venues. And not just any venues — we're talking stylish lofts, rustic cabins, sky-high penthouses, and mansions with pools, to describe but a few options.
Check out Peerspace with your teen to see what venue stands out to them! The cool thing is that you and your guests will enjoy a private venue with all the amenities you can ask for. And with the help of the Concierge service, you can enhance your booking with tasty catering, special lighting, and a skilled DJ, if you like.
We'll include photos of real Peerspace venues that you can book today along with our unforgettable birthday party ideas, so you get the full picture!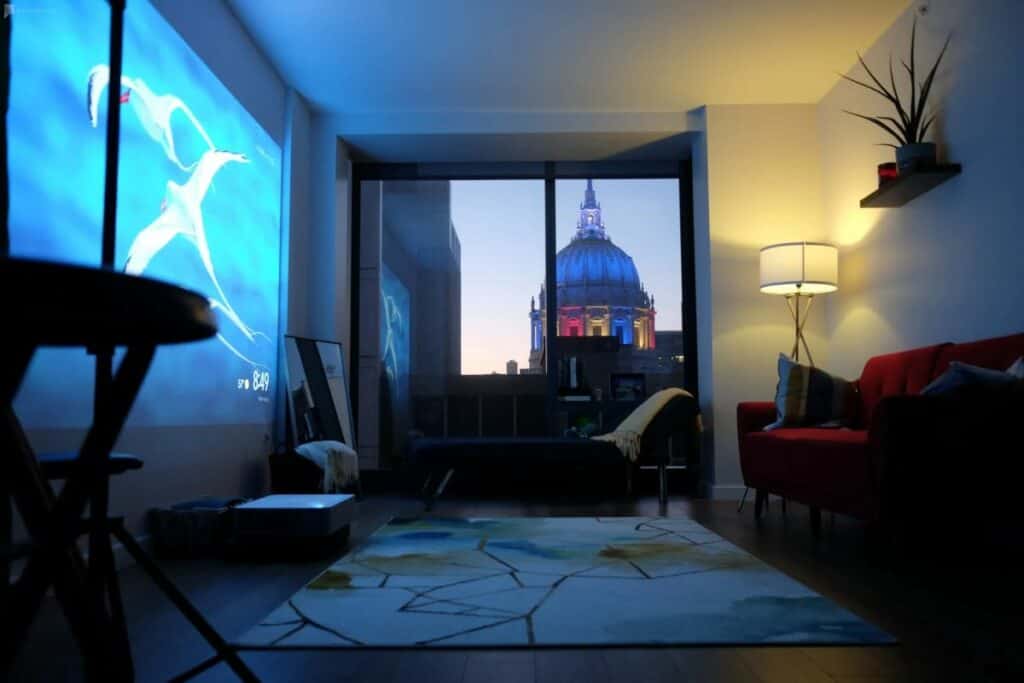 Check out Peerspace for some highly original venues where you can host an unforgettable eighteenth birthday party. In fact, you could have friends over at this New York City "funzone lounge" that can accommodate 25 guests. It comes complete with table games, karaoke, and a place to set out (non-alcoholic) beverages and pizza.
However, if you're in the Bay Area and you're feeling glamorous, you might book this ninth-floor San Francisco luxury apartment (pictured above) with amazing city views and tons of light.
And the Peerspace Concierge service is available to source and deliver anything else you need, including equipment and catering. There are thousands of similar, reasonably priced venues available to book in cities all over the US, Canada, and Europe, where you can host a truly unforgettable party for your 18-year-old.
2. Mocktails, anyone?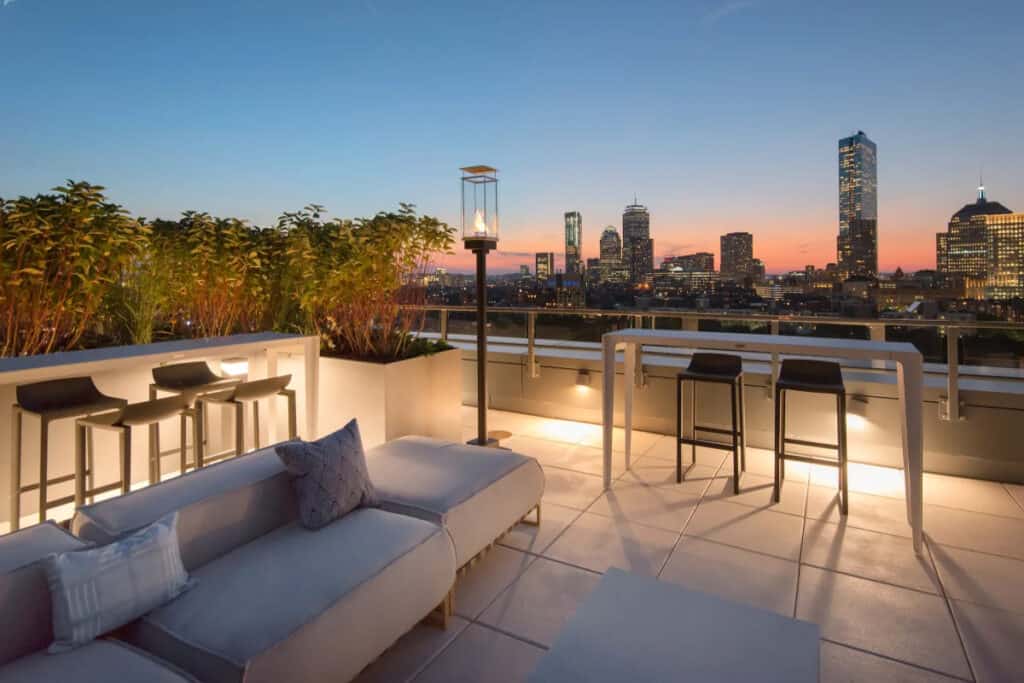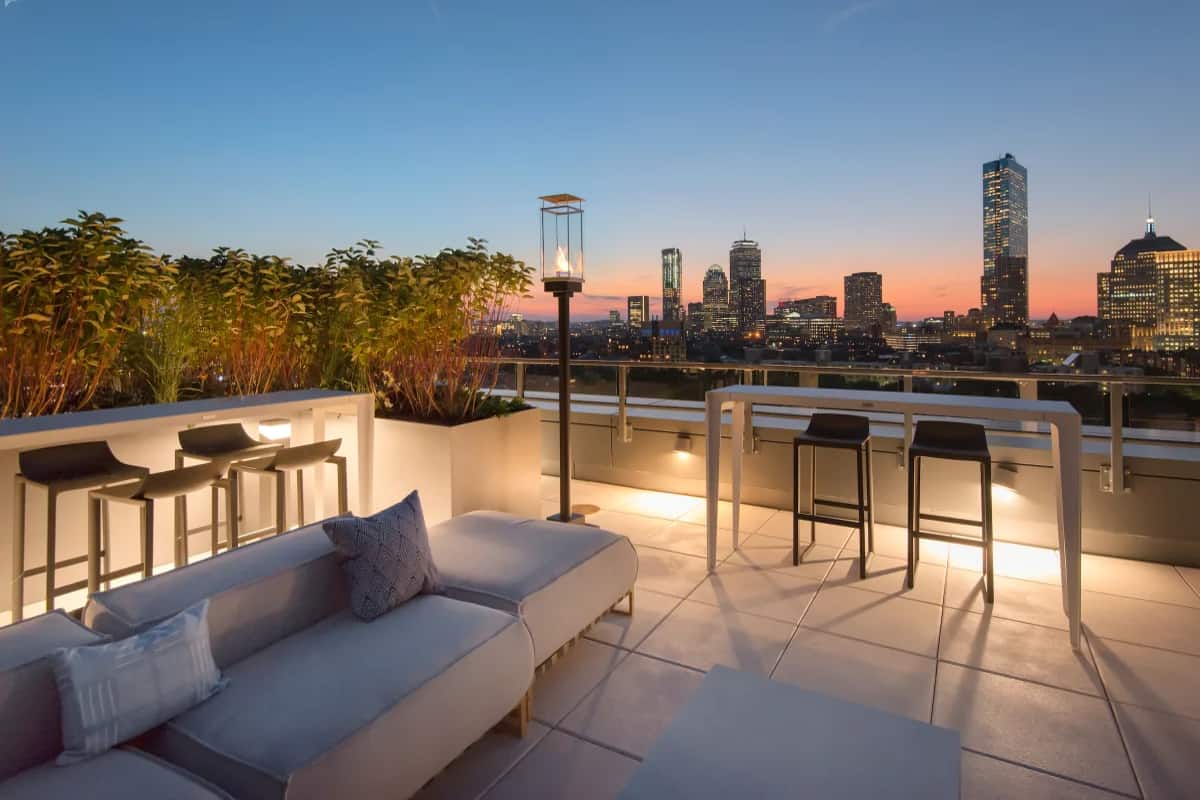 Alcohol is still a definite no-no for American teens at age 18. Remind them that they don't need alcohol to celebrate a birthday and host a mocktail-making party! This is a fun way to get everyone together and make something tasty to sip during the party. Mocktails are heavy on fruit juice and seltzer, so variety is key to ensure there is an option for every taste. Search Pinterest and TikTok for mocktail recipes that will delight your teen and their friends.
You can also opt to book a charming Peerspace venue that has plenty of countertop space for all the mocktail-making hijinx. And if you'd rather leave it all to the professionals, ask the Concierge service to send over a professional bartender who's excited about the prospect of making mocktails for the young crowd.
3. Host a drive-in shindig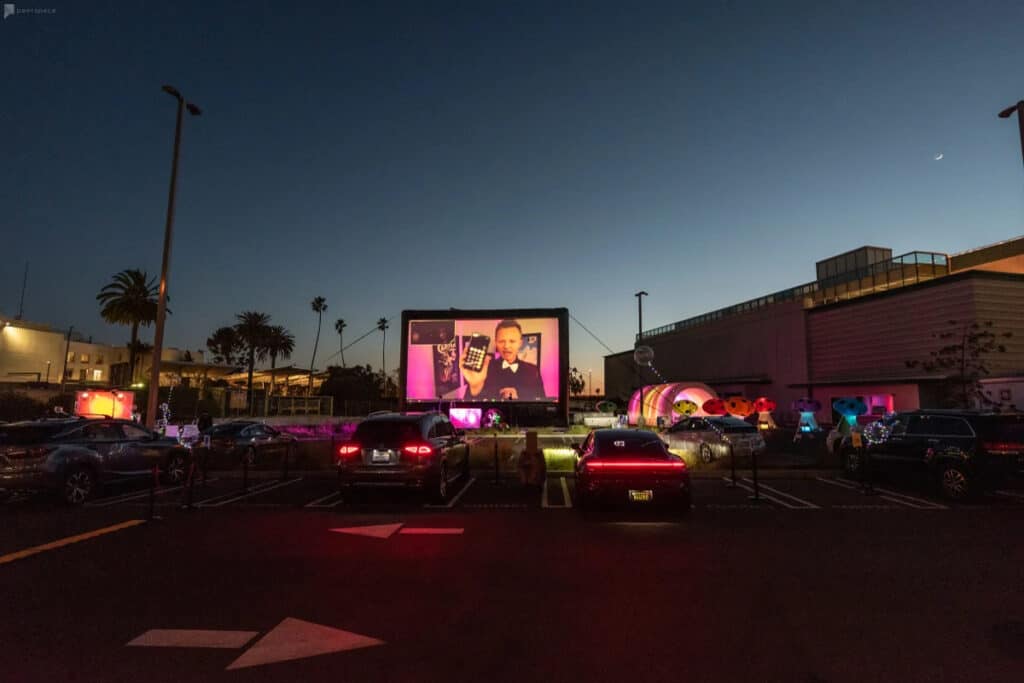 Rent a projector and a giant inflatable movie screen and show a couple of the birthday person's favorite films. Invite all their friends and family, tell them to bring blankets or other seating, and walk around serving popcorn, soda, and maybe some finger food. Don't forget to provide a cake! You could even embarrass the guest of honor by projecting some of their baby photos.
If you don't have enough space available, book a Peerspace home with a big backyard or an indoor private movie theater.
For instance, you can book this drive-in movie theater in Santa Monica (pictured above) that is 60,000 square foot outdoor space and just steps away from the Santa Monica Pier. This is one of those 18th birthday party ideas that are fun year-round and that create lasting memories.
Learn more with: how much does it cost to rent a movie theater for a birthday party?
4. Throw a sleepover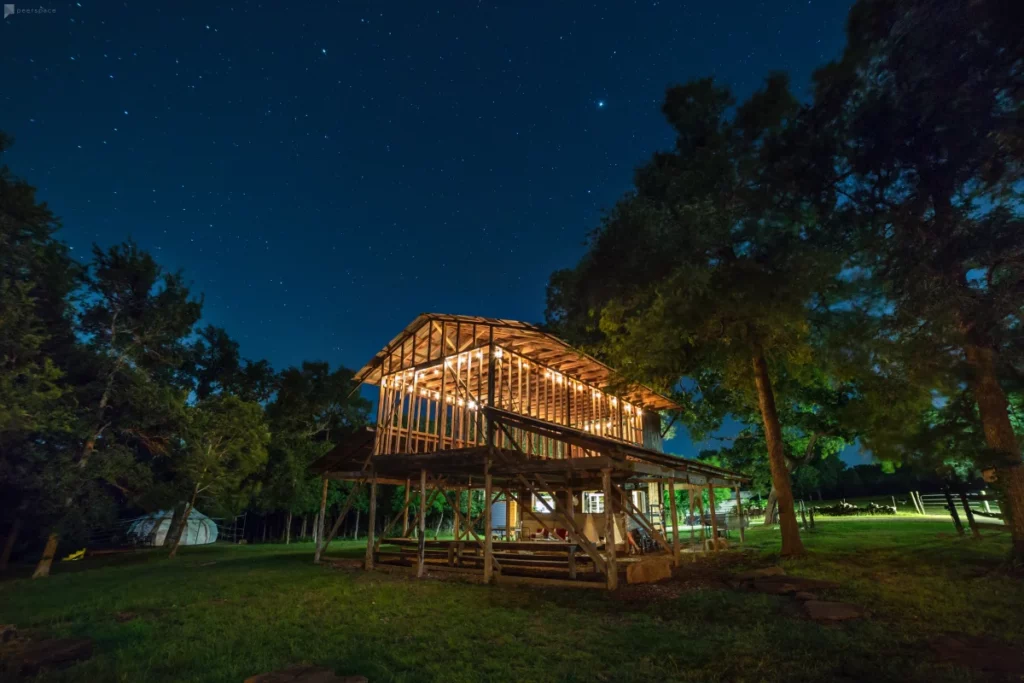 Now that the birthday kid is technically an adult, host a co-ed sleepover which no doubt would have been illicit before this big milestone date. Show horror films, eat junk food, and play those fun sleepover games that everyone with actual responsibilities looks back on longingly. It will thrill the guests to keep one toe in childhood before being pushed out into the big, scary world of being a grownup.
Want to host this one outside the home? We get it! Why not book a totally amazing glamping space for your teen and their friends? And of course, you can do so with ease through Peerspace. Here are a few of our favorite spaces to get you started:
5. Personalized party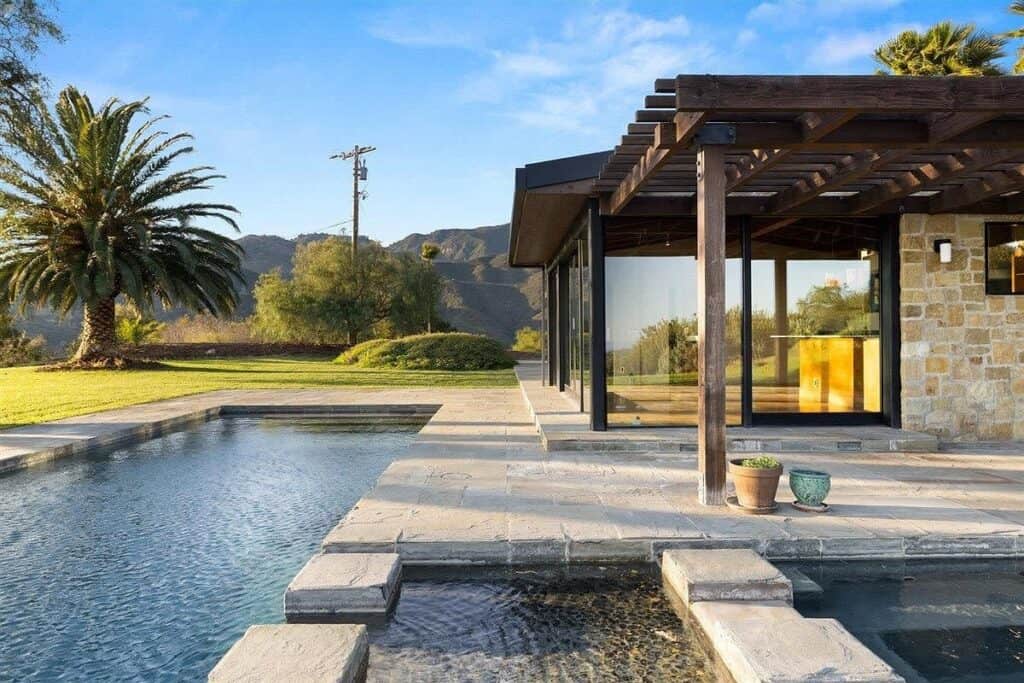 Is the newly 18-year-old into cooking fine food? Host a collaborative dinner party with their friends and family. Do they like making music? Why not have an old-fashioned singalong with or without a karaoke machine? Maybe they're a fan of magic. If so, hire a magician!
Such a highly personalized event will let them know that they are truly loved and heard. They will forever look back on it fondly at this unforgettable 18th birthday party idea.
6. Have an in-home makeover event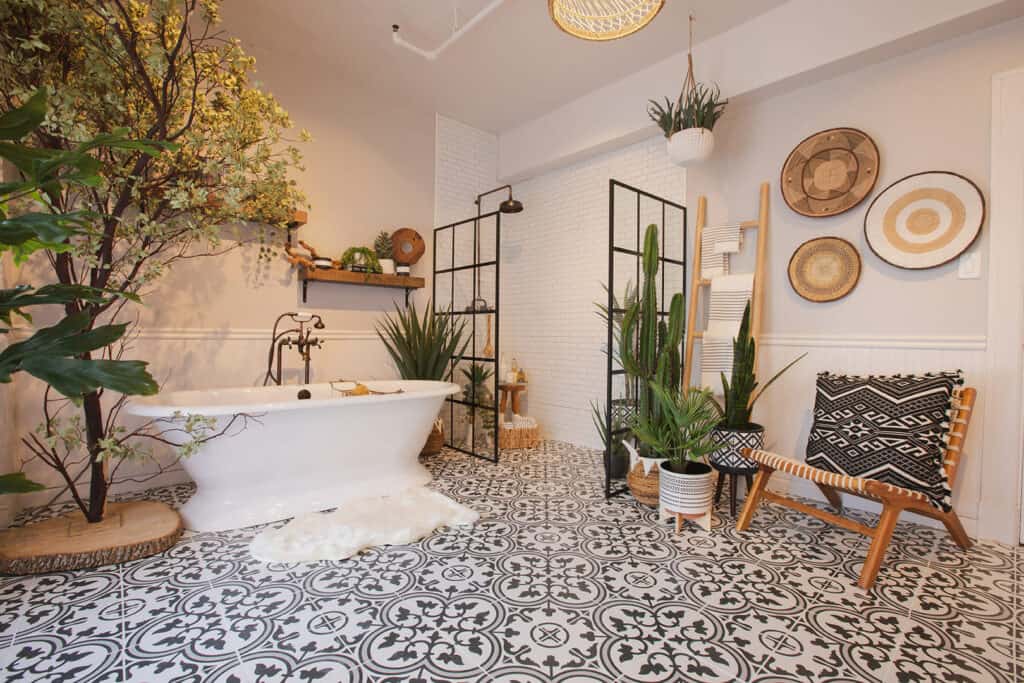 If the birthday guest of honor is interested in shopping and/or makeovers, hire stylists to come to the party and do the guests' hair and makeup. Partygoers (or in this case, their parents) are expected to purchase items from these services, so let the guest of honor select their own birthday gifts from the smorgasbord of fabulous temptations.
Nationwide examples of these services are Glam Squad and Pamper Party, but if they're not available in your area, just do an internet search for in-home makeover party services. Alternatively, you could always have an in-home spa party with homemade or store-bought facial masks, colorful pedicures, or whatever would make the birthday person happiest.
7. Retro roller skating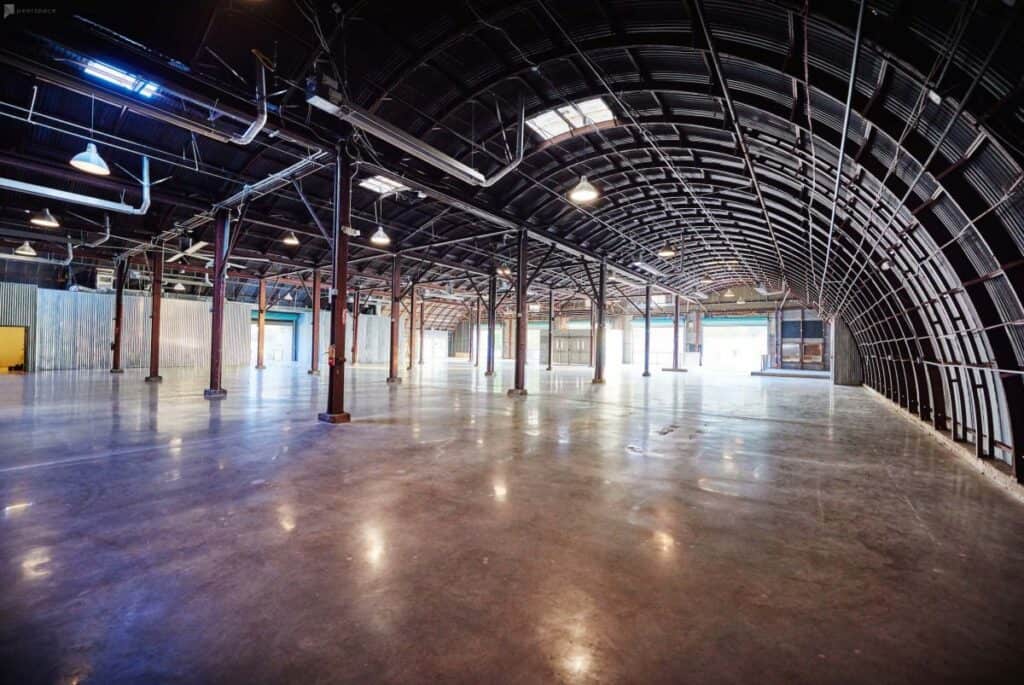 When was the last time your 18-year-old went roller skating? Probably too long ago. Rent out or just take over your local rink and host an unforgettable eighteenth birthday party under the colorful lights. Skate to the sound of the greatest disco hits of all time. Shoot the duck, play limbo, and enjoy a corndog or slushy at the snack bar.
Let the DJ know that there's a birthday in the house, and they're sure to play the guest of honor's favorite song. Again, don't forget to bring a cake, because that's one of those 18th birthday party ideas that fits everywhere!
Discover the coolest warehouses in NYC and in Los Angeles to start scouting possible DIY roller skating venues!
8. Take a birthday vacay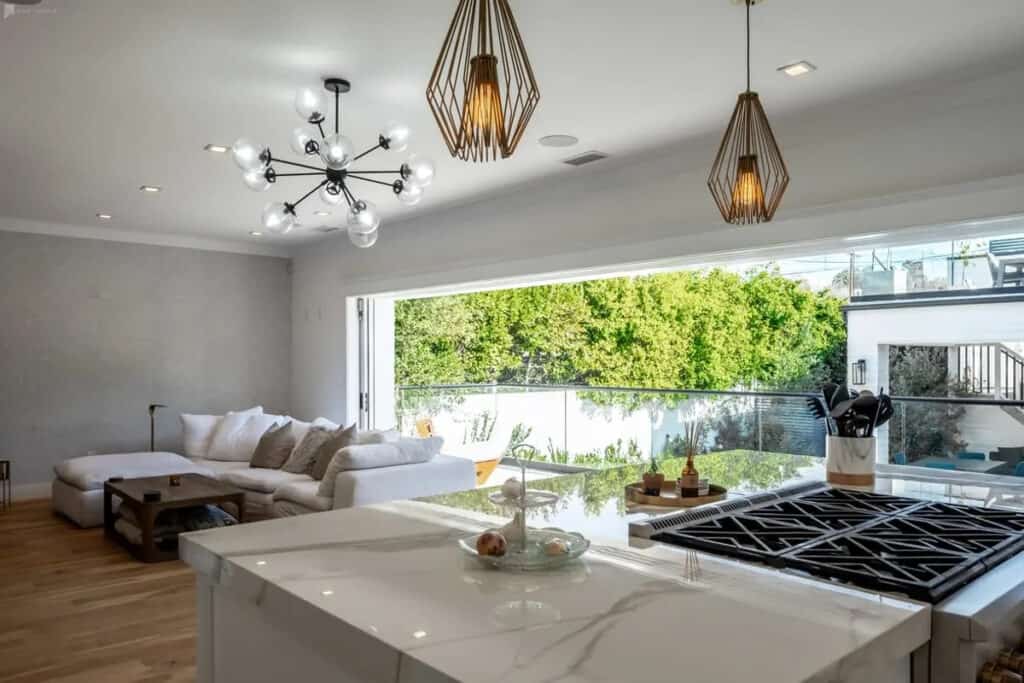 If it's in the budget, invite the newly minted 18-year-old's besties and family members on a getaway. The birthday person could choose a carpool day trip party to a state park for a picnic, a week-long bash at a people-pleasing destination like Disneyland, or a day sprawling on a sandy beach. Heading out of town with friends and family is an 18th birthday party idea that they won't soon forget.
Opt to rent a luxury home on Peerspace that will make it feel like a birthday vacay retreat for everyone invited.
9. Get crafty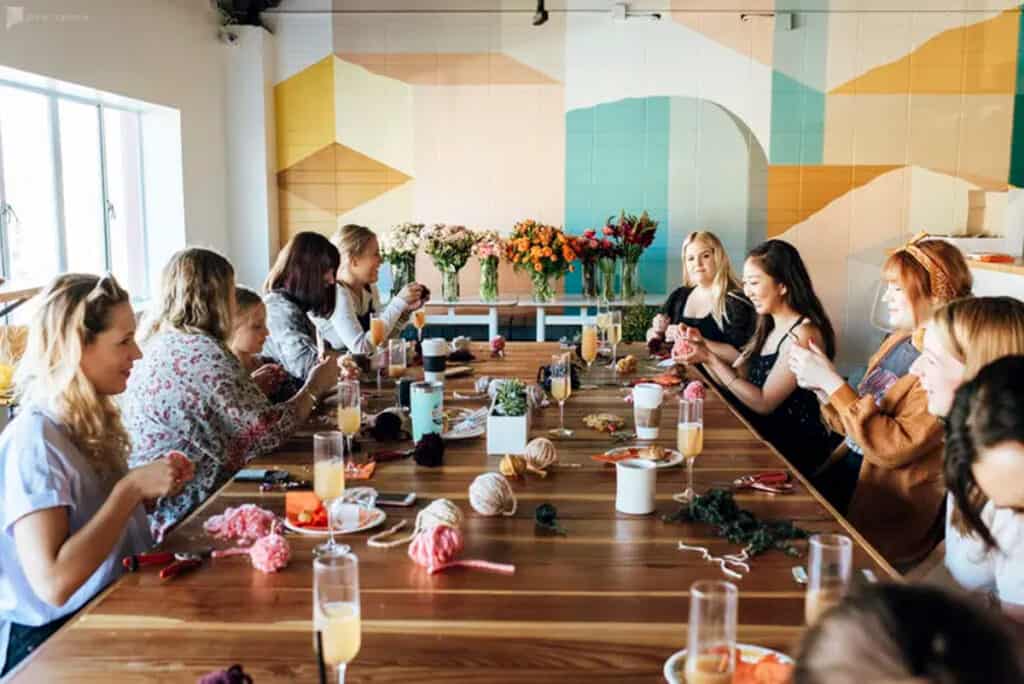 It's always fun to get together and make stuff, so another idea for an unforgettable eighteenth birthday party is to host a crafting party. Crafting parties can take place at your home or at a local venue, like a paint-your-own-pottery boutique. Guests can make anything from beaded jewelry to paint-by-number posters, learn to knit, or tie-dye some team birthday shirts.
If you're short on ideas, consider this list of adult craft party ideas.
10. Mighty mysterious dinner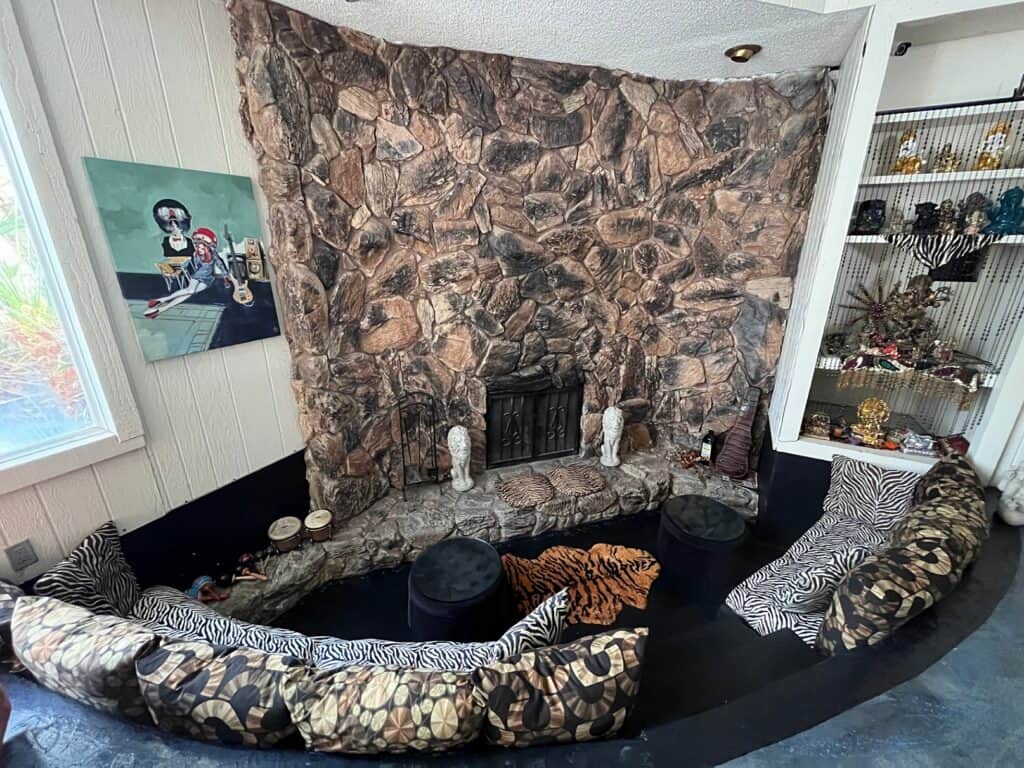 Wannabe detectives of all ages love a good murder mystery, especially when it doubles as a birthday dinner party. While you can invent your own clandestine narrative setup, you can also find prepackaged thematic mystery party games online.
Simply answer the questions about how many guests will be attending, download and (sometimes) print the materials, and pay for the package. Voila! You've cracked the code of how to host an unforgettable 18th birthday party.
You can even rent a castle on Peerspace and play the murder mystery within its eccentric walls!
Our how to host a murder mystery party post offers all the tips and tricks you need to pull off this idea brilliantly!
11. Dessert potluck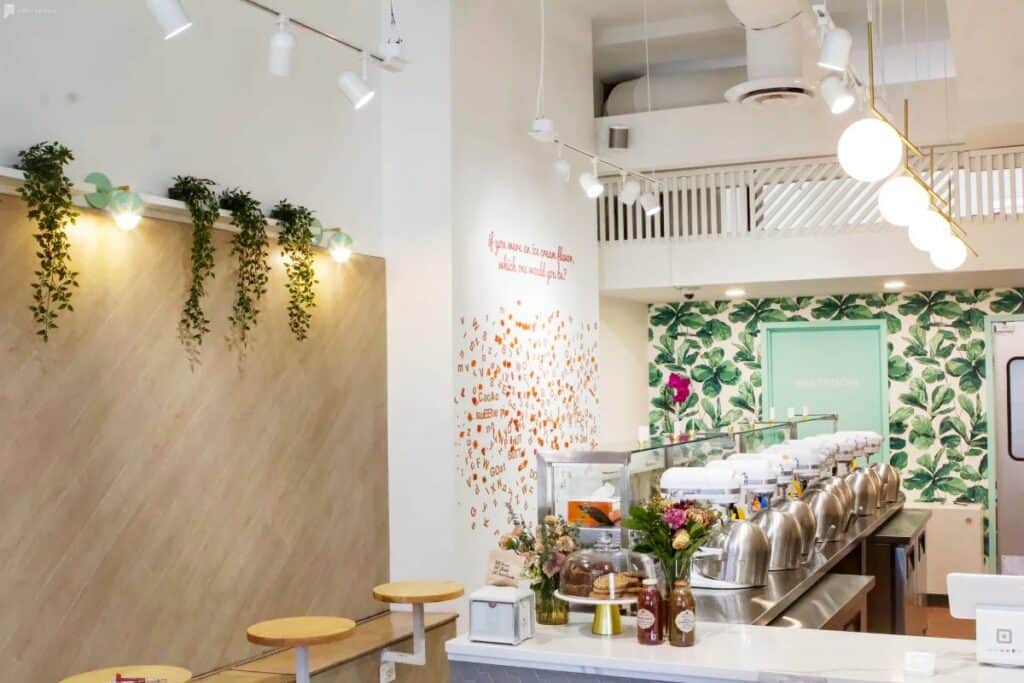 If sweets are your teen's jam, host a collective dessert party. Everyone brings a cake, cookies, soda, pie, and other tempting treats of their choosing, so you can all enter a sugar coma together. What a way to ring in adulthood! Your 18-year-old will thank you sweetly.
If you host your event at a Peerspace venue, you can even book a private event at a local ice cream or dessert shop. That way, all you, the birthday person, and your guests have to do is show up and eat!
Check out our sweet ice cream party ideas here!
Bonus: 18th birthday photoshoot … with a theme!
We love this idea! Why? Birthday photoshoots are all the rage right now. And, it's an excellent way to humblebrag your way to more Instagram attention. Oh, and what better milestone birthday to enjoy a professional photoshoot than for your 18th? All you need is a theme and a killer Peerspace photoshoot setting to make your shoot come to life.
How about neon disco? The lights and colors will make you stand out gloriously! If you're in the Washington, D.C. area, why not book this funky historic church-turned event space? It's 150,000 square feet of lights, visual projections, and audio hookups, not to mention incredible decor!
After you book a Peerspace, you'll need to enlist the services of a professional photographer in your area. You can contact the Concierge service and ask them to book a popular photographer in your area who matches your style. Plus, if you plan ahead, you can book a Peerspace venue for your birthday party that is wildly stylish so that it doubles as the perfect photoshoot background!
Finally, gather all your friends and let the photog do their thing, capturing candids of you and your crew while you celebrate and while you pose. You'll end up with tons of incredible photos that you will cherish forever! For more 18th birthday party photoshoot ideas, check out our article on this very subject.
Peerspace brings your 18th birthday party ideas to life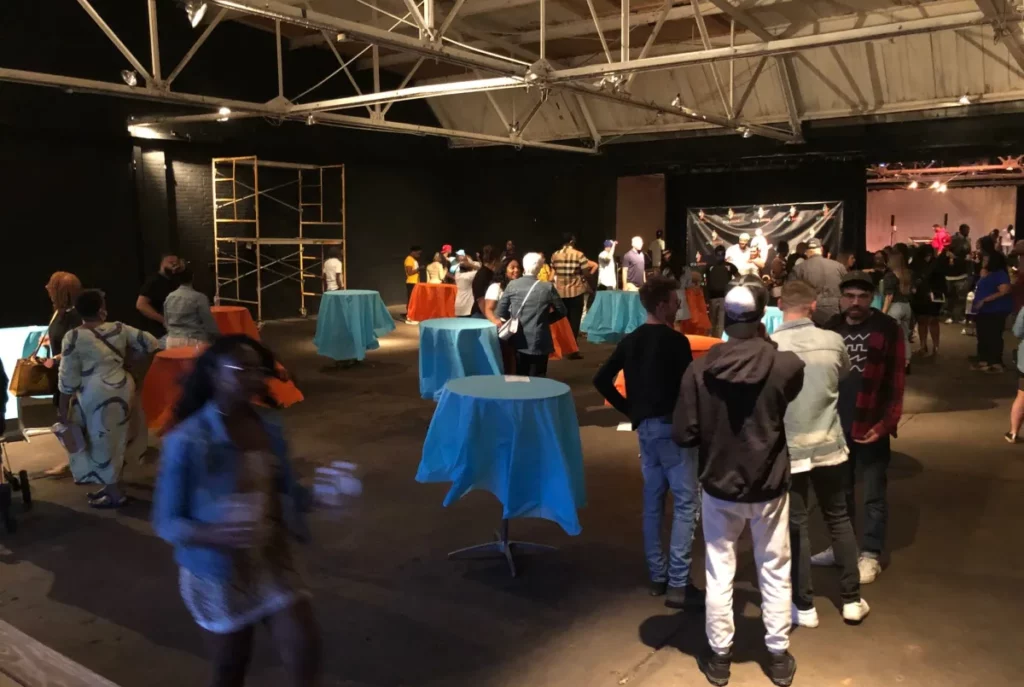 An 18th birthday only rolls around once! Help your teen start their adulthood right with a few of these party ideas at a sensational Peerspace party venue. With thousands of Peerspace venues available by the hour in towns and cities across North America and beyond, you'll find something that suits your teen's style. The only problem you may have is narrowing it down to just one space!
And remember, you can rope in the help of our Concierge service to maximize your booking with catering, a DJ, a photographer, and anything else you want. You don't have to shoulder all the responsibility to arrange and host an 18th birthday party blowout when you have Peerspace at your side.

Get together somewhere better
Book thousands of unique spaces directly from local hosts.
Explore Spaces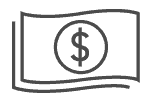 Share your space and start earning
Join thousands of hosts renting their space for meetings, events, and photo shoots.
List Your Space